By Mary Catherine Kinney |  
Photography by Rick Bennett
Once known for a booming honky-tonk, rhinestone-cowboy-boot, and Wrangler-Jean culture, the true Nashville is hitting mainstream and subsequently captivating the country.
In the summer of 2010, my wheels rolled into the Davidson County limits for an internship a mere ten days after the most devastating flood in the city's history. The ruin was expansive, but the town rallied, wrapping arms around each other and answering the call to become their own disaster relief team. Adopting "We Are Nashville" as the flood-relief battle cry, the much-acclaimed community of Nashville came to life. That summer, a deep love for Music City planted itself right in the middle of my heart and upon graduation, I wasted no time in moving back. A born, bred, and fiercely proud South Georgia cotton blossom, my roots are sinking quickly into Nashville's culture and town—enough for me to now claim it as my own. I took an entire month to rediscover this town that continues to win my affection.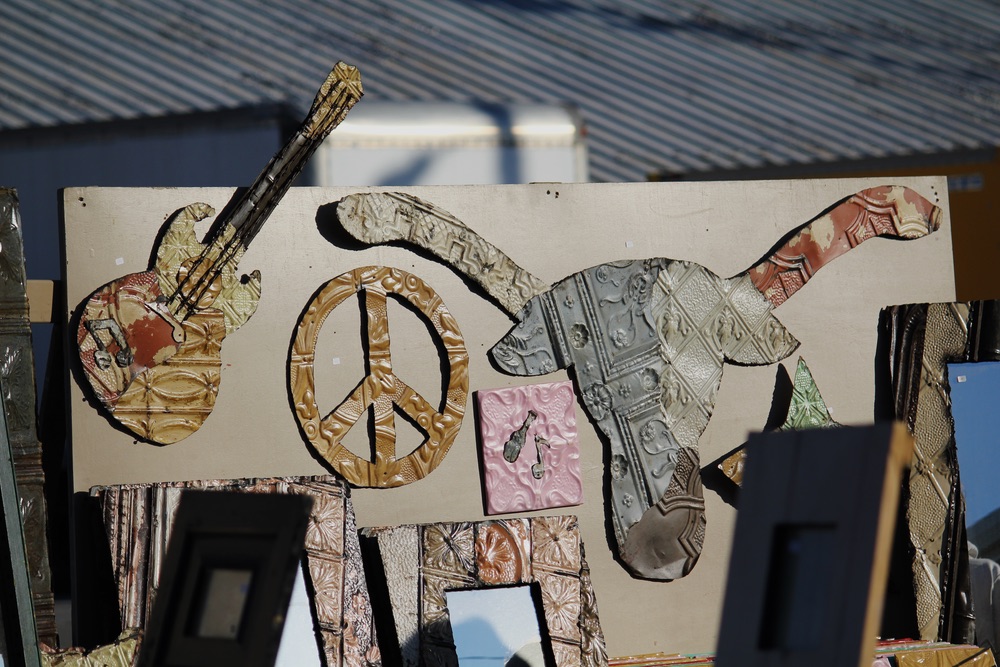 "I wake up every day and wonder when my intense crush on Nashville is going to fade," whispered Carolyn Heaps, a South Carolina Southern belle, as we strolled through downtown's historic library. I nodded in a joyful agreement. "If Nashville were a boy, he would be a mighty fine charmer, making me weak in the knees with every sparkly summer night sky, intimate laughter-soaked dinner, and rowdy bluegrass jam."
Tagged as the "Athens of the South," it's no surprise that music, art, food, and a rich value of culture are ingrained in the bedrock of our community. Unlike many great Southern towns, Nashville has maintained its small-town Southern identity despite the continued growth and rapid influx of transplants. At night, traffic signals morph to flashing lights at eleven o'clock, and a slow pace of life continues to prevail. The steady spirit of Nashville pulses with an electric current of possibilities. We are a hope-driven community tightly laced together with ambition, passion, and support.
So, it is my honor to introduce you to a snippet of our Nashville, the real Nashville. Keep in mind, we love to eat well, drink often, and dance much—and we are happy you've joined the party.

Dine:
Burger Up: 2901 12th Avenue South / burger-up.com
Miranda Whitcomb Pontes, owner of Nashville's newest treasure, Burger Up, aimed to create a community-driven restaurant founded on gourmet burgers crafted with local and organic ingredients. Industrial architecture and rustic barn-wood tables (handmade by Pontes's husband) foster an intimate, communal dining atmosphere. Burger Up achieves the impossible—it is at once the ideal spot to impress a first date, to meet for a drink, to celebrate a special occasion, or to catch up with close friends. Truly anything on the menu is to die for; however, for an authentic Burger Up experience, order the "Woodstock" with truffle fries and honey Dijon aioli.
The Frothy Monkey Coffeehouse: 2509 12th Avenue South / frothymonkeynashville.com
The Frothy Monkey, a charming cottage with a cozy atmosphere in the 12South neighborhood, serves up the best coffee in town. A perfect place to begin a day of Nashville adventures, meet a friend, or accomplish a bit of work. The buzzing energy of the Frothy Monkey is a "must."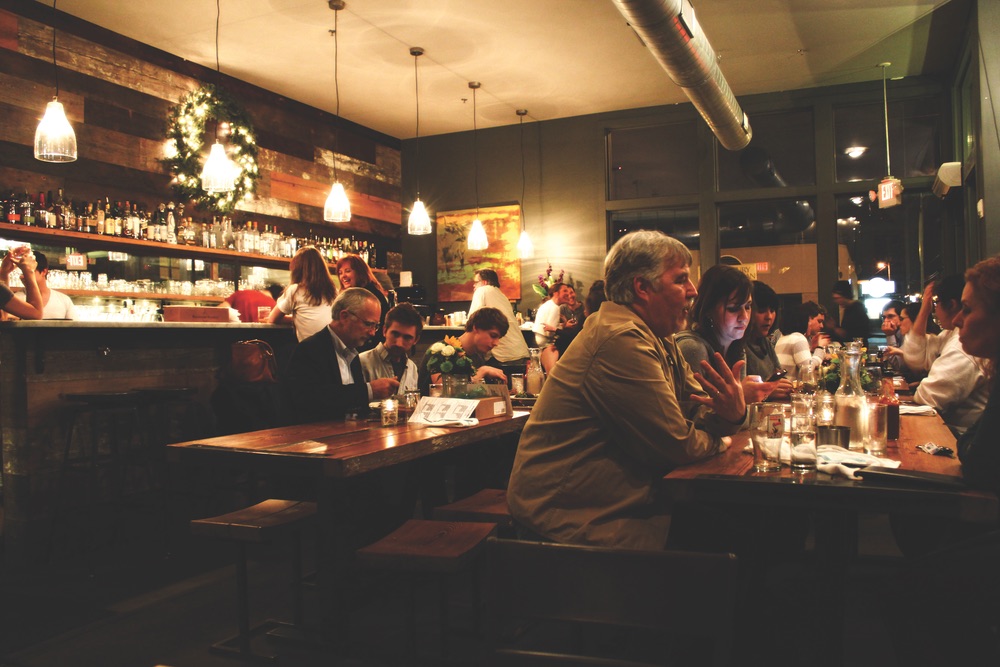 City House: 1222 4th Avenue North / cityhousenashville.com
Modern Italian with a twist of Southern flair, City House shines with its expertly crafted seasonal menu. A must for the true foodie, the restaurant caters to an adventurous palate while also serving customized cocktails that suit your meal and strike your fancy.
Drink:
Arrington Vineyards: 6211 Patton Road, Arrington, TN / arringtonvineyards.com
Founded by Kix Brooks (of the legendary Brooks & Dunn country music duo), Arrington Vineyards sprawls across beautiful Tennessee hills and boasts the most spectacular wines. In the warm months, Arrington is in its prime. Bring a quilt and your favorite cheese complement, purchase one of winemaker Kip Summers's masterpiece bottles, find a grassy spot to lounge, and enjoy being serenaded by Music in the Vines, a jazz event that pairs perfectly with that Chardonnay. Don't miss the chance to sway on the swings hanging from trees throughout the property.
The Patterson House: 1711 Division Street / thepattersonnashville.com
A Gatsby-inspired speakeasy where master cocktail artisans create drinks of art, the Patterson House sits discreetly and unmarked in Midtown. Under low-lit chandeliers and among floor-to-ceiling bookcases, treat yourself to an expertly designed Bacon Old-Fashioned—a cocktail mixed with bacon-infused bourbon—and their sinful cinnamon-sugar doughnuts. The Patterson House will make you swoon.
Dance:
Robert's Western World 416 Broadway / robertswesternworld.com
Find yourself a fella and prepare to two-step till dawn. A nightly live band plus a grill serving up the best late-night fried bologna sandwich until 3:00 a.m. make this gem a favorite local stop among the neon lights of Broadway. Nicknamed "Hillbilly Heaven," Robert's is every Johnny Cash– and PBR-lovin' fan's paradise.
Keep on Movin'! Mondays at The 5 Spot: 1006 Forrest Avenue / the5spotlive.com
Step into the 5 Spot on Mondays and you'll feel as if you've slipped straight into a scene from Dirty Dancing. Newly coined as "Motown Monday," the best of the classics spin at the 5 Spot in East Nashville for a fun night of swing dancing. Beginners, arrive early for lessons from 8:15 until 9:30 p.m., and then shimmy and shake the night away to doo-wop, '50s, soul, and Motown classics. Nobody puts Baby in a corner, so lace up your favorite pair of dancing shoes and twist the night away.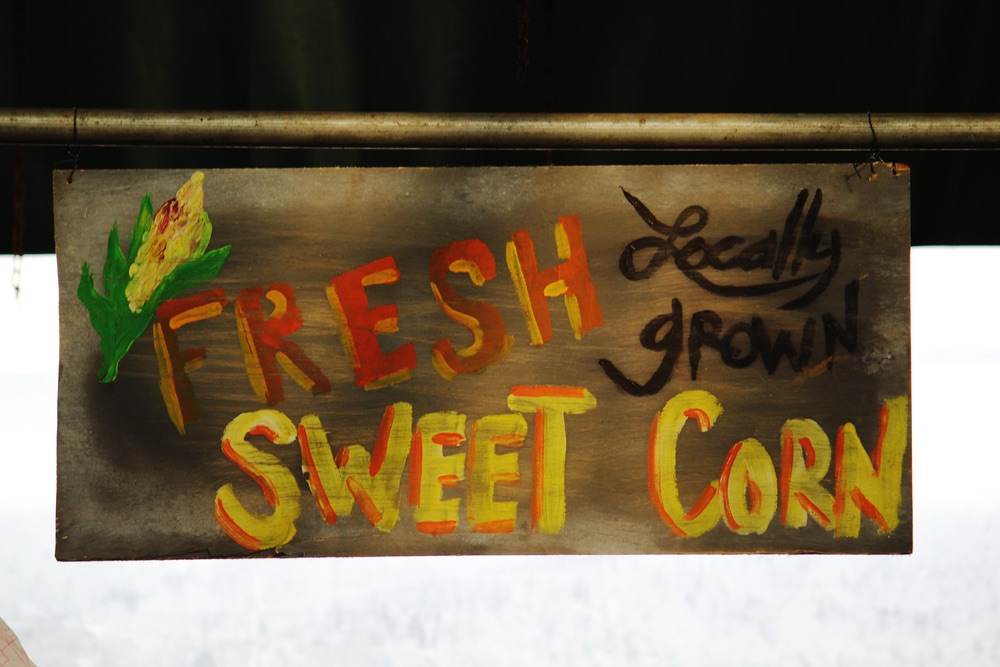 Go and Do:
Nashville Flea Market: 625 Smith Avenue / nashvilleexpocenter.com
The Nashville Flea Market, truly a hidden gem, is housed at the fairgrounds on the third weekend of every month. Go on a "picking" adventure: wade through the off-brand colognes and piles of "Tipsy in Tennessee" shot glasses to the back shed where you'll strike gold. Vendors from across the South gather to sell the very best finds and expertly crafted pieces. Don't leave without stopping by to see Pat Steele and his black school bus bursting with breathtaking reclaimed barn-wood crafted furniture and decor.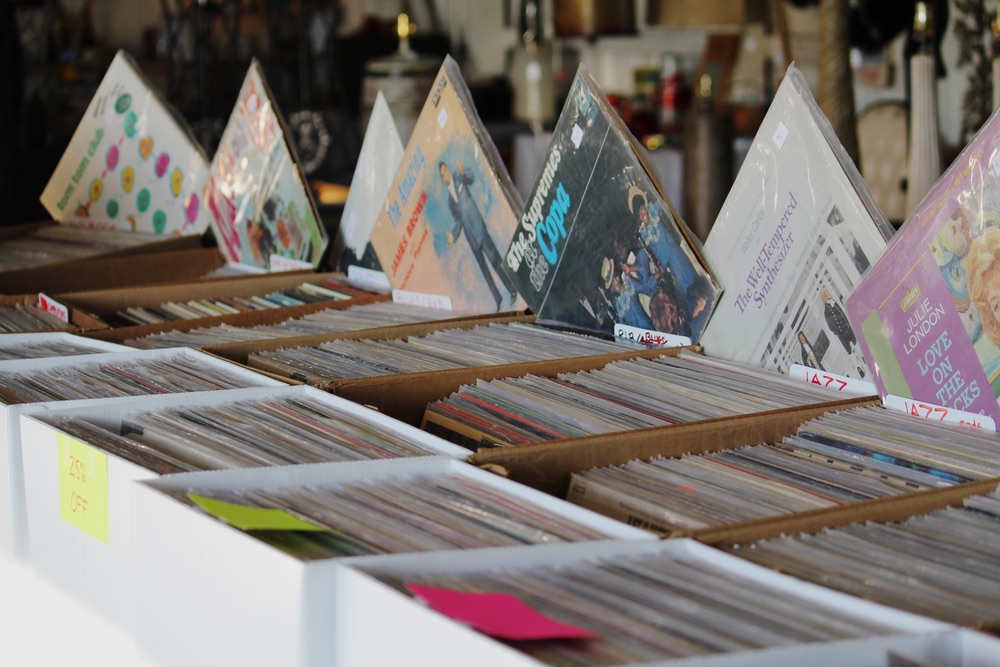 Full Moon Pickin' Party: 2500 Old Hickory Boulevard / friendsofwarnerparks.com/pickingparty
(Also known as "The Night Nashville Dipped Me on the Dance Floor.") Every full moon from May to October, the best bluegrass pickers in Middle Tennessee gather at the Equestrian Barn on the expansive Percy Warner Park for a night of spontaneous picking. Under the light of the full moon, enjoy banjos, mandolins, and even the occasional upright bass, all accompanied by food from Whitt's Barbecue and complimentary drinks. Watch Nashville shine at a Pickin' Party—an absolute must for all ages.
Supper and Song at Imogene + Willie: 2601 12th Avenue South / imogeneandwillie.com
Imogene + Willie, famous for making artisanal jeans, throws a swinging backyard party on Thursdays during the spring and summer months. Wind through the beautiful workshop and retail space to the gravel patio out back where you'll find Nashville's hippest crew soaking in the melodies of a local singer-songwriter, generally a friend of owners Matt and Carrie, and the Mas Tacos food-vending truck handing out sweet potatoes, quinoa tacos, and Mexican Coke. Imogene + Willie attracts quite the trendsetting crowd, including Nicole Kidman and Jack White, so, as always in Nashville, act like a local.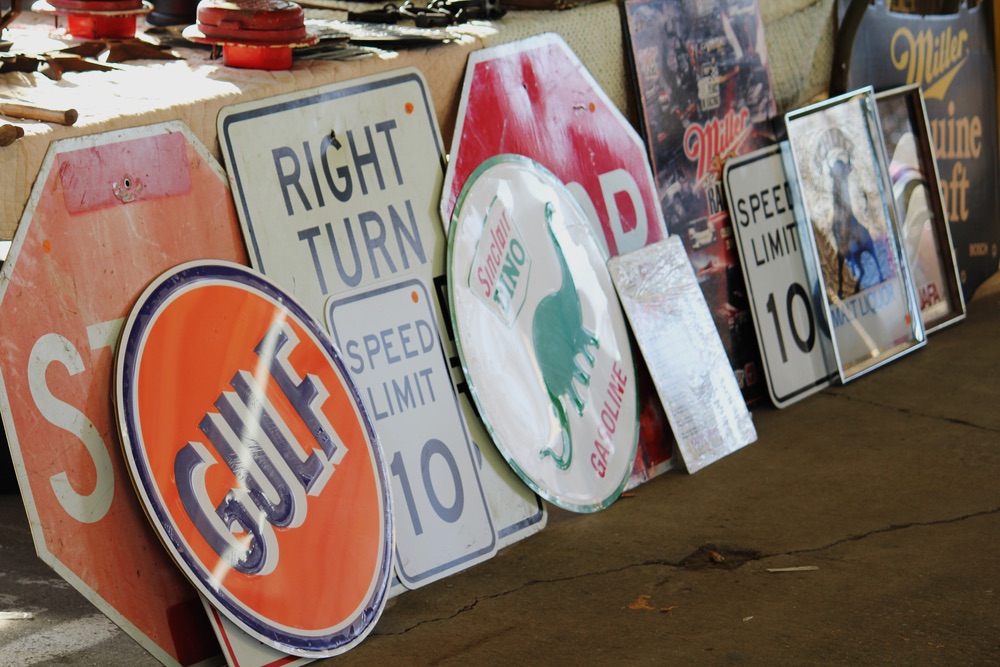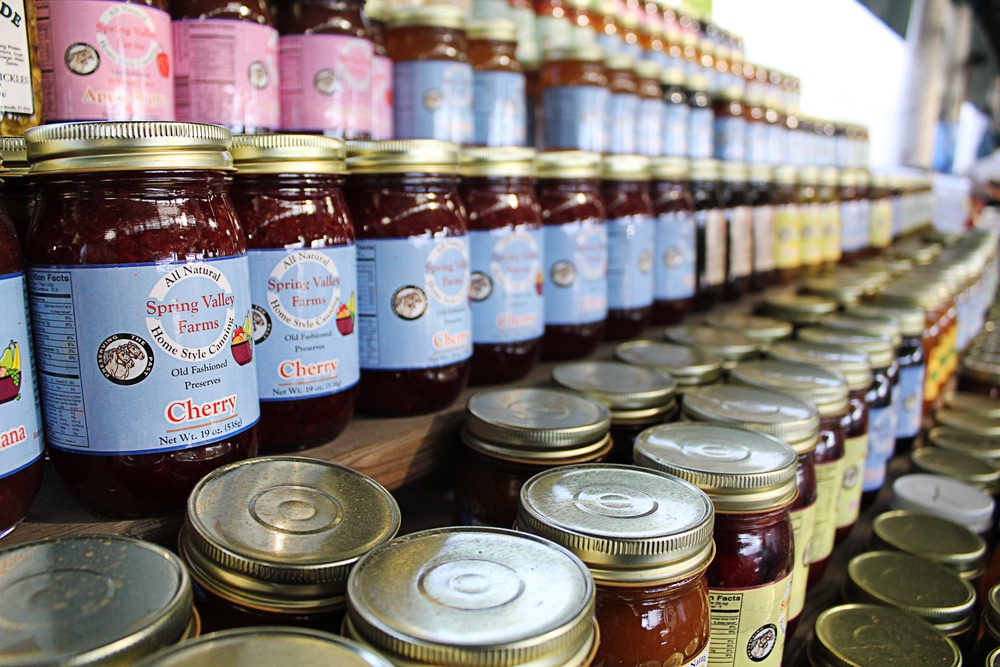 Listen:
Forming and transforming the landscape of melody, the musical artists in Nashville—the ones that we are most proud of, the ones we boast about, and the ones we are lucky to have called our town home—are the city's jewels. Any night of the week, songwriters occupy stages across the city, and you shouldn't leave this town without a good dose of live music. After all, you are in Music City—come hear our pride and joy!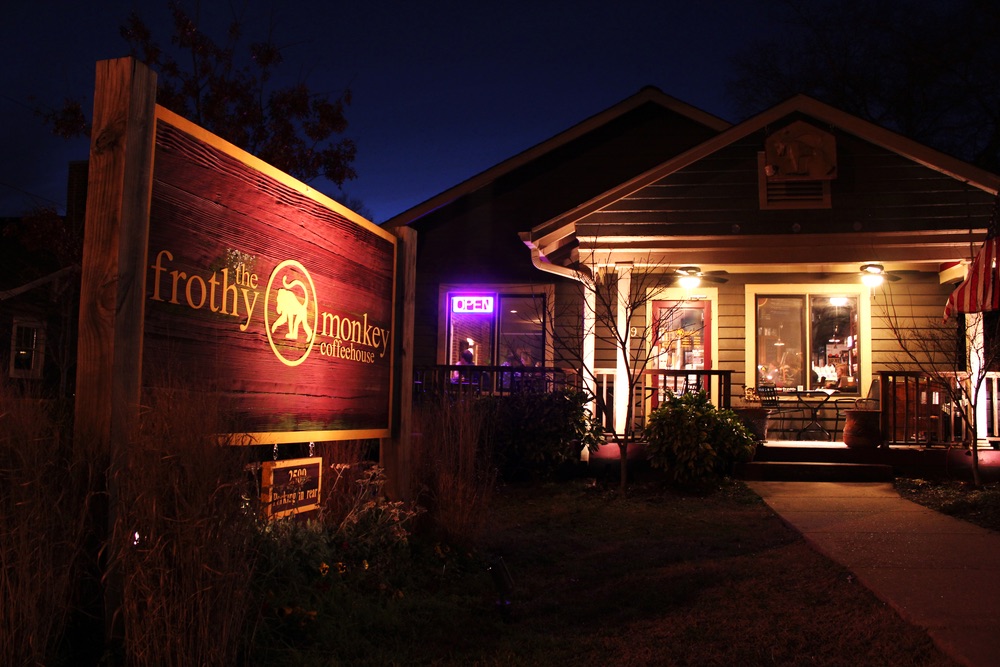 Station Inn 402 12th Avenue South / stationinn.com
Tucked into the Gulch, Nashville's newest and chicest neighborhood, rests the most unassuming, white cinderblock building. Swing open the door on any given night and the low ceiling, mismatched chairs, and low-level stage humbly host the city's most prestigious bluegrass players. Monday nights you can always catch Vince Gill picking with his buddies; however, the impromptu Sunday night Bluegrass Jam remains one of my favorite nights in Nashville. Feeling bold? Bring your favorite bluegrass instrument and join in. As for me, I'll be having a Shiner and tapping my toes on the front row.
The Bluebird Cafe 4104 Hillsboro Pike / bluebirdcafe.com
A Nashville tradition, this famed hole-in-the-wall venue hosts songwriters' rounds on a nightly basis. With a full dinner and drink menu, make a night of it and hear some of the town's best writers "in the round" at this quaint songbird seat.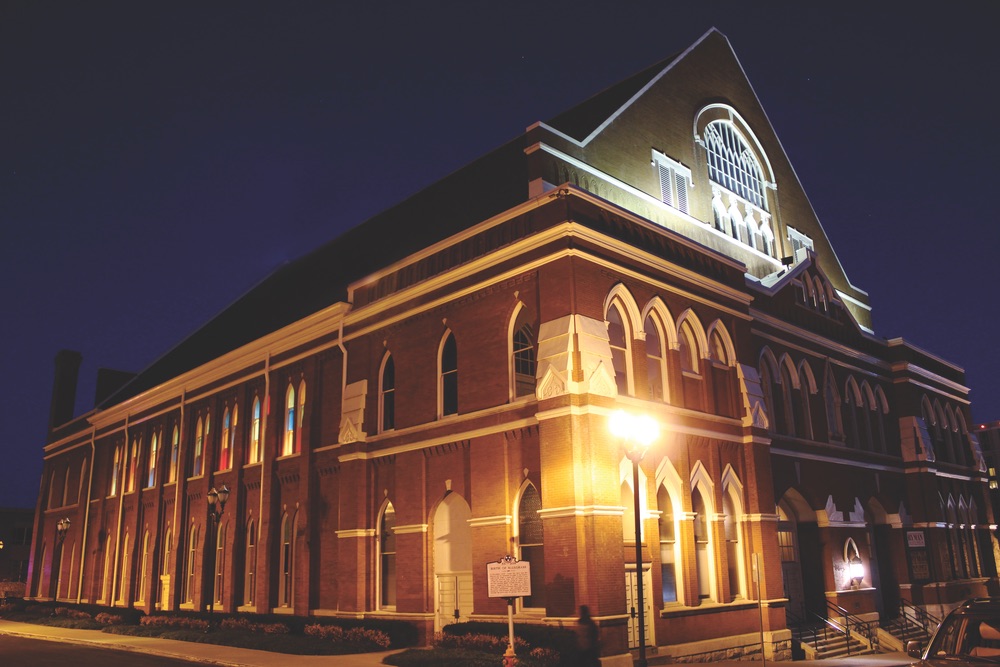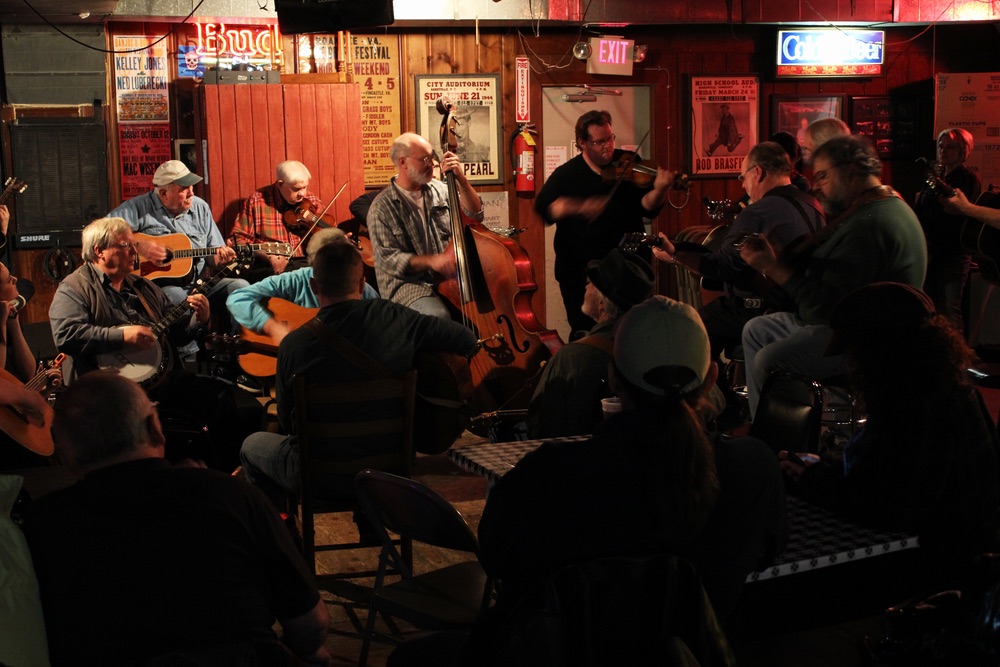 Ryman Auditorium 116 5th Avenue North / ryman.com
A beautiful historic church turned music venue with acoustics and charm to match, the Ryman is the most prestigious and legendary music hall in town. From President Teddy Roosevelt to Mumford & Sons, the list of greats that have graced the hallowed Ryman stage is long. A guided tour plus balcony seats to a show would be a perfect Nashville experience.
— V — 
ARTICLE CATEGORIES