A Recipe for Good Food and Conversation
By Jordan Staggs |  
Photography by Carlo Pieroni |  
Illustrations by Justin Lyons
The rustic antique tables were lined with simple yet elegant settings as the band set up nearby. Dread Clampitt, local musical talent best known for performing at the famous funky hot spot, the Red Bar, tuned up the guitars for an evening of fun and food at Arnett's Gulfside Stables in Santa Rosa Beach, Florida. The inspiration for VIE's 2013 March/April cover shoot was drawn from several places: the classic equestrian fashions by designers such as Ralph Lauren and Tory Burch, the rustic charm of the stables and surrounding grounds, and the camaraderie that blooms from a group of people while breaking bread together.
When it came to selecting a chef who possessed both the firsthand experience with executing large family-style dinners and the mastery of cuisine that was needed for our farm-to-table event, there was one obvious choice. Seven years ago, while holding the executive chef position at Onano Neighborhood Café in Rosemary Beach, Florida, Chef Phillip McDonald channeled his culinary enthusiasm into conceiving and launching his own labor of love. "Customers at Onano would sometimes ask me to cater private events at their beach houses," he explains. "This was back before the market crashed and it got slow down here for a while. But then one customer asked for more of a family-style dinner, and it just clicked." This became the driving force behind his launching Table Five Private Chef + Catering—the perfect outlet to pour his passion into preparing culinary creations to be shared with and savored by those with an elevated appreciation for food.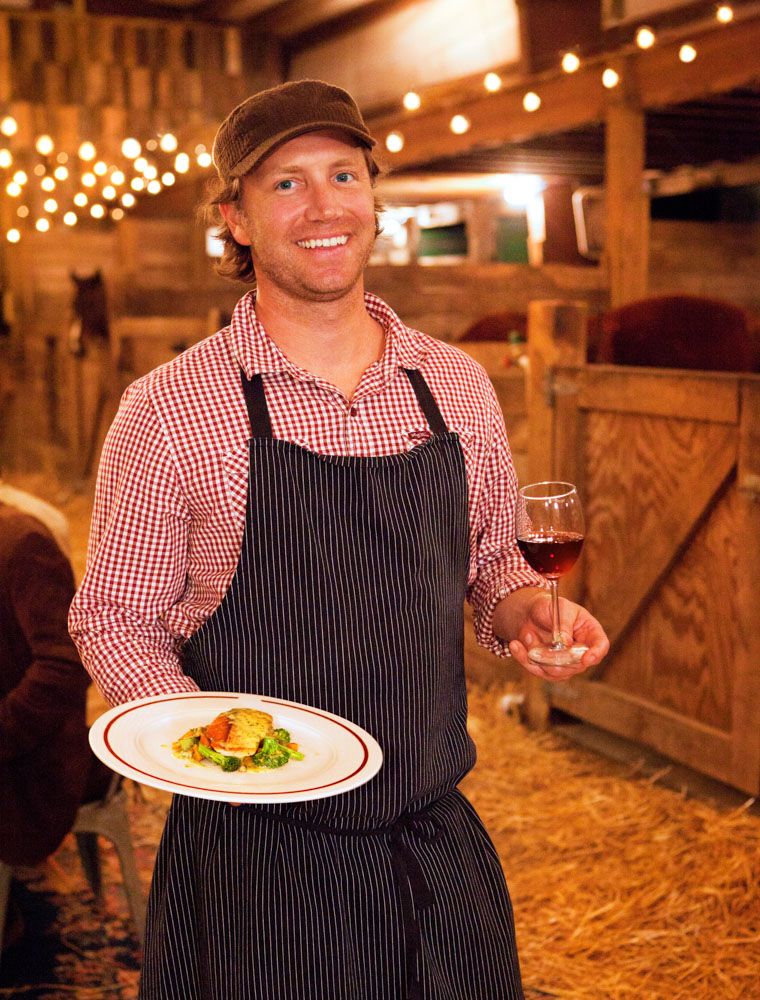 McDonald began marketing his services to renters and second-home owners with sizable groups or families vacationing at the beach in the larger homes. He and his small staff would prepare classic Southern comfort foods, such as fried chicken with buttermilk biscuits, served buffet style so guests could help themselves as they pleased. "You sometimes have two or three families staying in one home—maybe up to eighteen or twenty people. Our service is about quality and convenience. They can have dinner as they come in right from the beach—with shoes off and sand between their toes."
The only thing better than not having to shower, primp, and then argue about where to go out for a meal? The food itself. A firm believer in the farm-to-table movement, McDonald strives to use the freshest locally grown and harvested ingredients when preparing these family feasts or catering special events for local businesses and out-of-town guests. "It's great because we'll all lead better lives from it," he says of the movement. "I think of it as health care; everything you put into your body is going to affect you."
Thanks to the higher demand for healthy and organic options, farmers are earning the attention, respect, and profits they deserve. It takes a lot of dedication to raise the finest produce, and most farm owners do it because they are passionate about building a healthier community. Farmers' markets have become an outlet for people to discover their local growers and build relationships with them. The same goes for local chefs and area retailers, such as For the Health of It located in Blue Mountain Beach, Florida.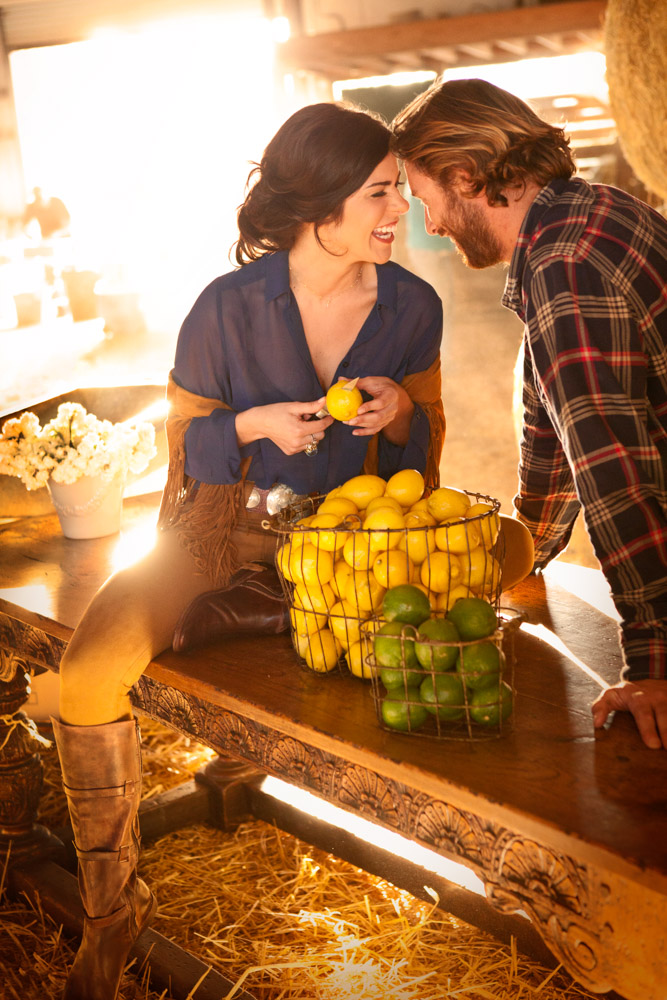 "But the main objective is getting the freshest produce into the hands of the person who is going to prepare and eat it," McDonald says. "If the consumer has a relationship with those growing the food, they're more likely to use the produce to the fullest potential instead of tossing half of it. I like to use the example of catching fish: you're more likely to eat it because of the effort you put into catching and cleaning it—and you know where it came from."
Any advocate of healthy eating habits will tell you that when it comes to taste, there is no substitute for fresh, wholesome ingredients. Arugula straight from the patch needs no heavy salad dressing, and red snapper caught from the Gulf of Mexico that morning is even better if it is not drowned in a heavy butter sauce. This was the philosophy behind McDonald's menu for the Sea + Farm + Table dinner party.
Guests mingled over French 75 cocktails and hors d'oeuvres—Apalachicola oysters, sweet potato purée on toast, and Alligator Point clams—until time for the main event. Starting off the meal: a salad of fresh arugula from nearby Dragonfly Fields topped with fried carrots, spicy pecans, Belle Chevre goat cheese, and country sorghum vinaigrette, all paired with a crisp Martinelli Road Chardonnay donated by Krutz Family Cellars. The main course featured delectable wood-grilled red snapper, buttermilk cornbread muffins, and a succotash of Dragonfly Fields sweet potatoes, pink-eyed peas, sweet peppers, broccoli, spinach, Allan Benton's bacon, citrus butter, and chervil. The wines served were Akins Family Vineyard Pinot Noir and Stagecoach Vineyard Syrah. After such a healthy meal, guests didn't have to feel guilty about eating dessert—which was good, because McDonald prepared a mouthwatering final course of homemade buttermilk biscuits topped with Plant City strawberries, vanilla cream, and toasted pecans. Yum!
Of course, there are some challenges when it comes to prepping meals from seasonally available ingredients, as McDonald clearly expresses. "It teaches you to be a better cook and to improvise," he says. "It has definitely shaped me and how I run my business. For example, tomatoes are a summer thing, and as far as seafood goes, you'll never see salmon or anything like that on my menu. If it doesn't swim locally, we don't serve it."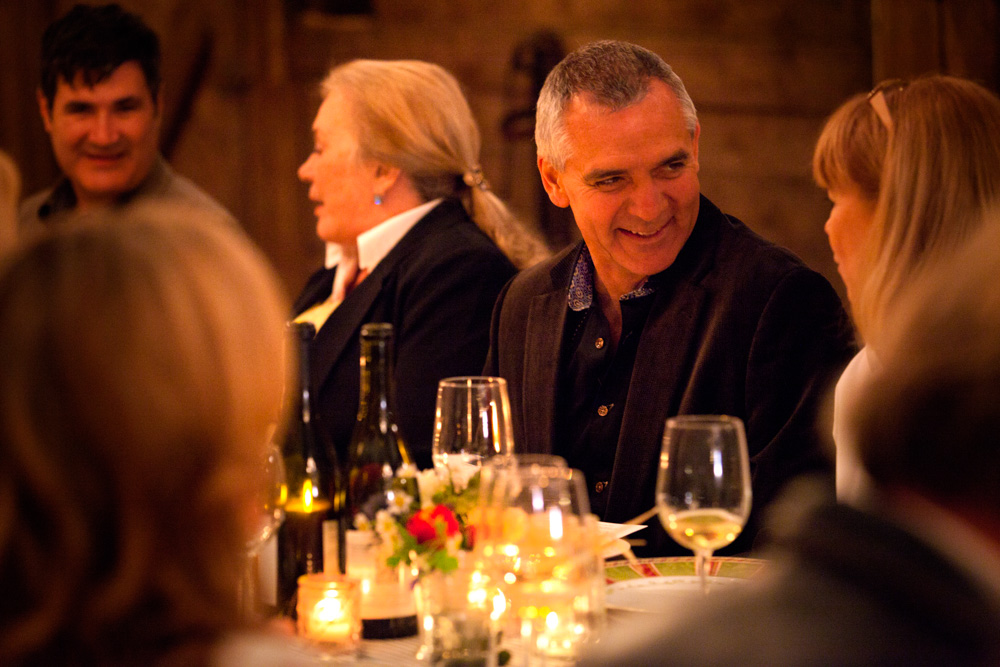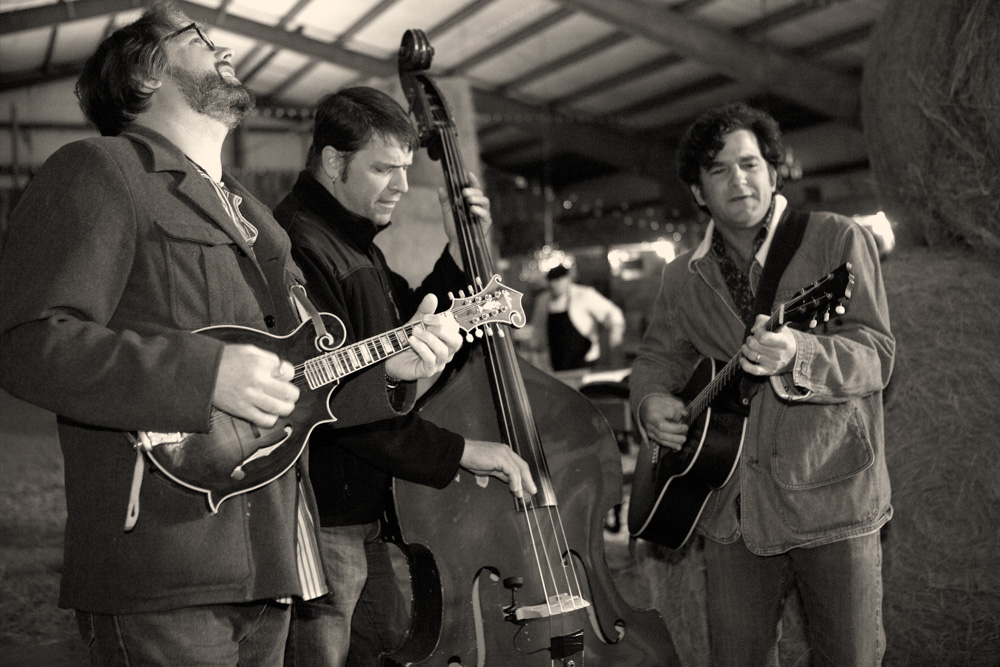 What it all boils down to, according to McDonald, is being passionate about living a healthy lifestyle and experiencing meals that are not only good for you but are just plain good. "I've been cooking in this area for fourteen years. I've traveled around to some of the best restaurants in the country and worked in the kitchens for free, just to see what other chefs were doing and to learn from them. Back when I worked as part of a kitchen staff (before becoming a chef), it wasn't uncommon for me to work thirteen-hour days, and then come home to look through a cookbook."
Dinners and catering events keep McDonald and the Table Five staff busy six to seven days a week during the peak season, but that hasn't stopped him from taking full advantage of beach living. When he isn't in the kitchen, he spends his days surfing, fishing and paddleboarding. "I feel like I'm living the best of both worlds," he says with a grin. "I can afford myself a double lifestyle of the outdoors and cooking. Sure, there were several sacrifices in the early days of Table Five, but it's definitely evolved since then. If I've learned anything, it's that you have to be able to take a leap of faith. I've grown to appreciate the fun days and even the stressful ones."
If I've learned anything, it's that you have to be able to take a leap of faith. I've grown to appreciate the fun days and even the stressful ones.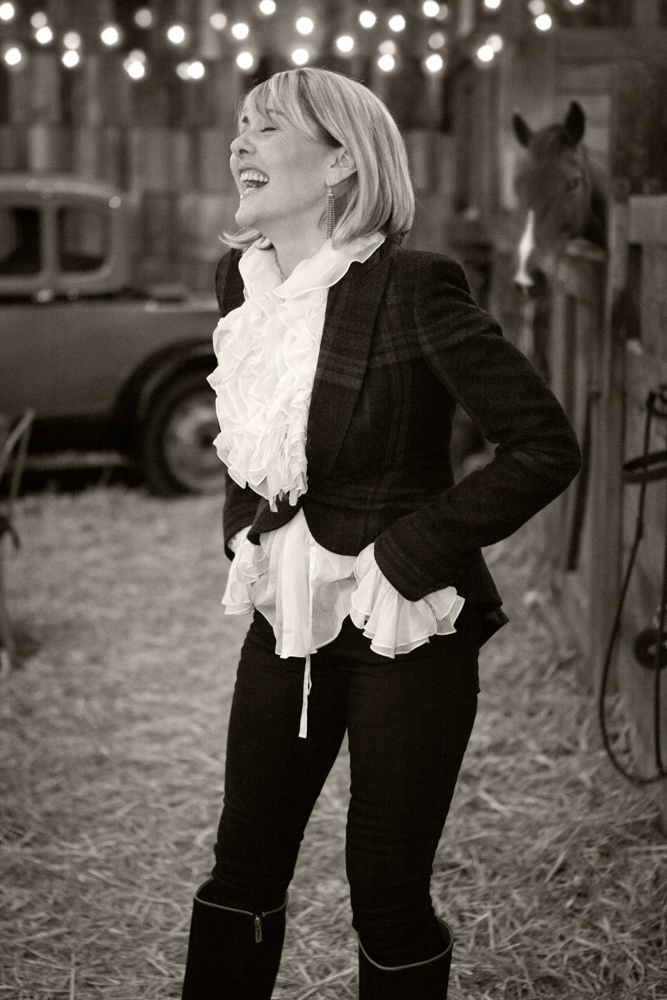 The Table – A Recipe for Good Food and Conversation
from
VIEzine
on
Vimeo
. From farm to table, or from beach to kitchen, healthy is back in a
big
way. With farmers' markets and an abundance of healthier options appearing in restaurants and supermarkets, it's never been easier to say good-bye to those frozen or packaged dinners and take a leap of faith to a healthier life!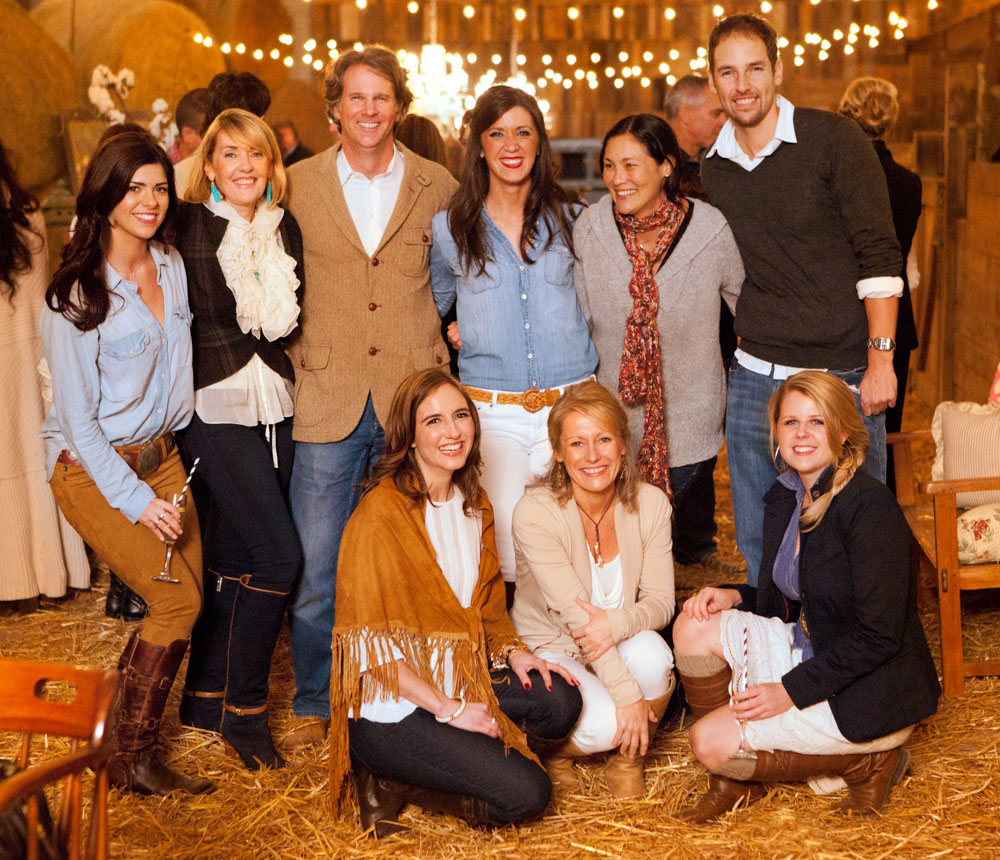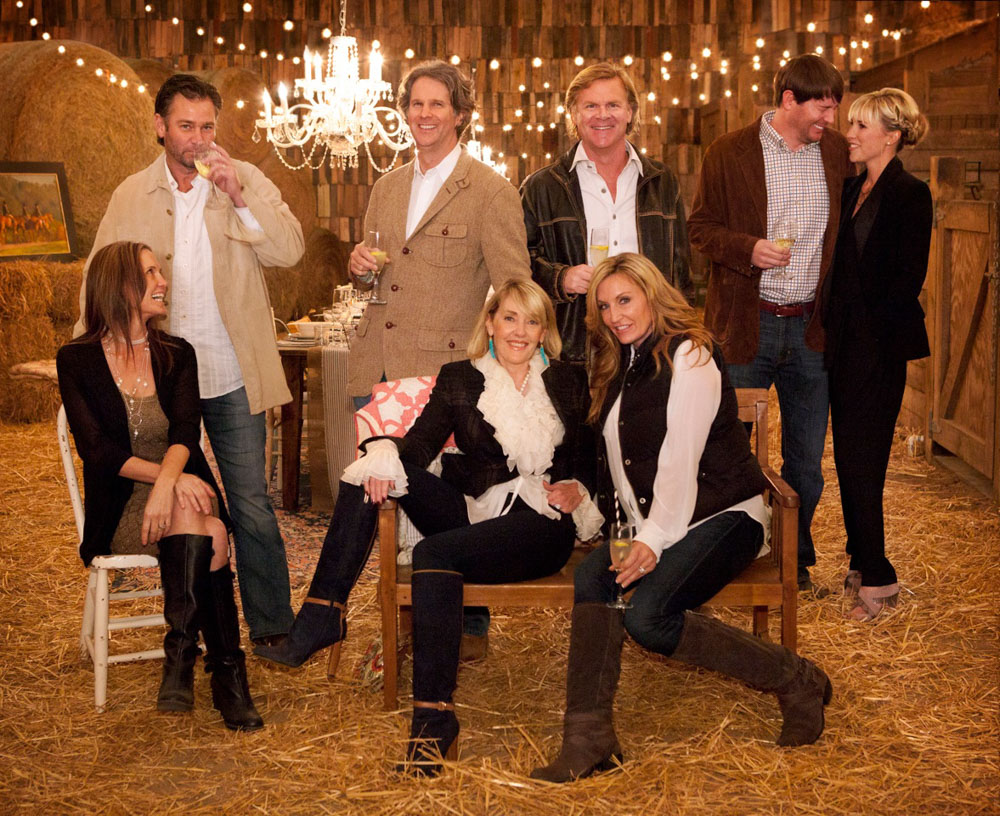 — V —
---
Cover Model: Darby Kellum Model and Wardrobe Stylist: Carol Wilson Videography: Ben Rosenau Creative Direction: Lisa Burwell, Tracey Thomas Set Styling: Cari DeGregorio Makeup Artist: Natasha Vaughan Hair Stylist: Brooke Miller
ARTICLE CATEGORIES