By Craige Hoover | Photography by Gwyne Owens
The story of the Seaside Repertory Theatre has been equal parts comedy, tragedy, and fantasy. In our 8 years, the Rep's trajectory has shifted with the region's economic tide, enjoying years of unbridled growth followed by brutal stagnation. Along the way, we have found ourselves preparing for a move into a massive performing arts center one year, and sounding the alarm for financial rescue another. The Rep has endured, however, with the support of saviors too numerous to mention, emerging as a different kind of company with a renewed focus, energy, and commitment to solidifying the region's cultural presence. Unless you have faced real adversity, you never know how strong you can be. And if necessity truly does spawn creativity, then we have settled on fertile ground.
In the Beginning…
In 1999, I was 22 years old and fearing a life in the thankless rat race that is the career of the vast majority of theatre actors. Living in San Francisco and attending graduate school, I shuddered at the thought of what was next. Instead of facing an uncertain future, I hatched a plan to start a summer stock theatre company in the little town of Seaside where I had spent summers as a child. If I was going to starve doing theatre, then I wanted to do it at the beach.

After an encouraging lunch with Seaside founder Robert Davis in San Francisco in January 2000, I packed up the apartment and moved to Seaside, landing my old summer job as a bartender at Bud and Alley's. It was here that I would bend the ear of anyone who would listen about my intentions. By the fall of that year, I had made too many promises to turn back, and I set out looking for someone as foolish as I was to help me get the theatre off the ground.
Shortly before leaving California, I received a picture and resume from a young woman named Jennifer Steele. She had heard about my plans through her ties to the area and was interested in auditioning if it ever came to pass. She probably didn't expect the phone call a few months later asking her to join me in my efforts. I will never forget her courage and faith in accepting my meager offer to move from Atlanta with her young son to start a theatre company from scratch in a town with about 25 permanent residents.
In the spring of 2001, working out of a converted storage closet behind the old Collaborations in Seagrove Beach, Jennifer and I had raised about $15,000, and had selected our first summer season. The plays were chosen partly because of their appeal, but mostly because they were cheap to produce. We were on our way.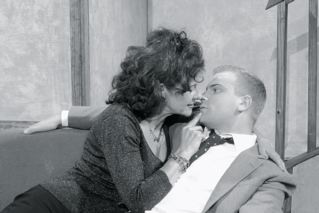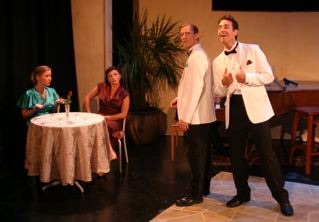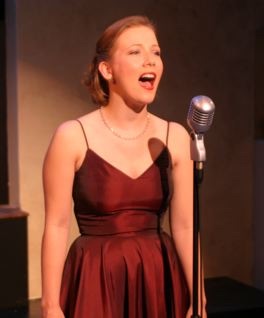 The C-PAC Years
The euphoric optimism that accompanied the economic boom of the next few years was not unique to the real estate market.  The young Rep Theatre was booming, too. Corporate and private contributions were growing steadily as the entire region prospered. But perhaps the biggest coup to come the theatre's way was the plan to build a world-class performing arts center in the heart of Seaside. This multi-faceted project would include a large indoor theatre, an outdoor performance venue, office and classroom space, and housing units for visiting artists, all designed by one of the world's pre-eminent architects (this is Seaside, after all). Of course, the C-PAC, as we called it, was not to be the home for the Seaside Repertory Theatre alone, but as the only resident performing arts group in Seaside, the Rep, C-PAC, and the success of each were certain to be inexorably linked.
Now, imagine you own a hot dog stand at a train station in Brooklyn. People love your hot dogs, and sales have been growing—not exponentially, but steadily. Now imagine that Emeril Lagasse comes up to you at your hot dog stand and says he is opening a 10,000 square foot Midtown restaurant, and he'd like for you to be his partner and souse chef. You'd have some work to do. That is how it felt in late 2004 when the Rep staff and board met to plan how our infantile theatre company, which was barely selling out our 65-seat converted theatre space, could be ready to produce in a 250 seat, state-of-the-art facility in five years or so. We had to grow up fast, and we set out augmenting our organization at every level. This effort was a great success; 2005 was our most successful year financially and artistically.
Despite its enormous price tag and questions about the popular demand for the project, the C-PAC enjoyed extraordinary momentum into 2005. A proposed partnership with the University of West Florida and the state of Florida seemed to make the initial and sustained funding of the project feasible. In the end, however, the partnership fell apart and support for the project dissipated. Though it was probably for the best in light of the subsequent economic downturn, the failure of the C-PAC to materialize left the Rep essentially "all dressed up with nowhere to go."
Redefining the Rep
The two years following the collapse of the C-PAC project were concurrent with the screeching halt of the real estate market. Suddenly, the realtors, developers, and their suppliers were unable to contribute as they had in our first few years. We hadn't forecasted the downturn, and were, in fact, in the midst of the aggressive growth strategy that we had implemented in anticipation of the move into the larger space. Attendance and membership remained high, but we were unable to sustain the financial trajectory we had forecasted. Rounding out the perfect storm was the fact that our Board of Governors, which consisted mainly of successful entrepreneurs with business tied to the real estate market, understandably shifted their focus to their own affairs, and the Rep was, in many ways, adrift in dangerous seas.
By the summer of 2007, crisis mode had set in, and the Rep was staring at a bleak financial picture. Despite a largely successful season, there was no money in the bank, and we had accumulated far too much debt for a non-profit organization of our size. We held an emergency board meeting in July to discuss our options. I was expecting the worst. What occurred was a galvanizing meeting in which the board vowed to pull the organization out of its hole with an aggressive fundraising campaign that would capitalize on our good standing within the community.
Responding to the cry for help, the many stakeholders in our organization, namely our loyal patrons, the Seaside homeowners, and area businesses, came together in an extraordinary display of support, contributing more than $50,000 over the next few months. A matching grant of $30,000 from the Merchants of Seaside provided the funds to not only stay afloat, but also a buffer with which we could implement our new initiatives. I have never been so proud of the community. Despite suffering through a local recession, members of the community realized the importance of our existence in the long term and came to our financial rescue in a huge way.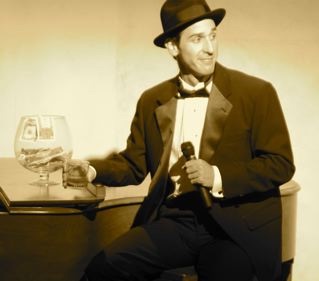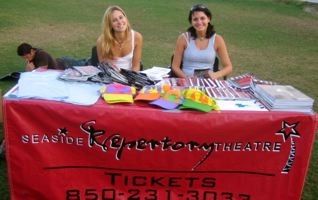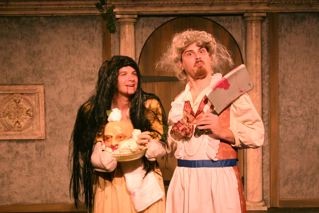 With most of our immediate financial concerns behind us, I set about developing a strategy for years to come that would decrease our dependence on the whims of the local economy. What emerged from that process was a renewed sense of purpose and indebtedness to our larger community. The Rep needed to provide that community with a sense of its own cultural identity. Producing good theatre was not enough. Therefore, the Rep in 2008 and beyond will be more than a professional theatre company. We will be a more active contributor, supporting the arts in all its forms, and providing a space and a forum for gatherings that strengthen our burgeoning community. The Starlight Film Series, which will present a new critically acclaimed, limited release film each week was to be the first step in this direction.
However, when the South Walton High School's production of Blithe Spirit was thwarted due to some ill-informed protesters, an opportunity arose. When our newest staff member, the indomitable Kevin Boyle, took up the cause and volunteered to produce and direct the show on the Rep stage, I didn't hesitate. Three months and four sold out shows later the response was overwhelming. It was an affirmation of our responsibility to those who have sustained us to provide a broader range of cultural outlets not only for entertainment, but also for community.
In addition to the Starlight Film Series, Camp Showtime, and an additional outdoor children's show, we are instituting an internship program for high school drama students to work with us on professional productions during their summer breaks. We have hosted environmental awareness presentations, Escape to Create exhibitions, and we are planning more community events to boot. I look forward to the opportunity to lead the Rep down its newest path. The 2008 season will feature more programs geared toward our full-time residents, to those that have settled here and hopefully will be our patrons for years to come. Now, this is the beginning.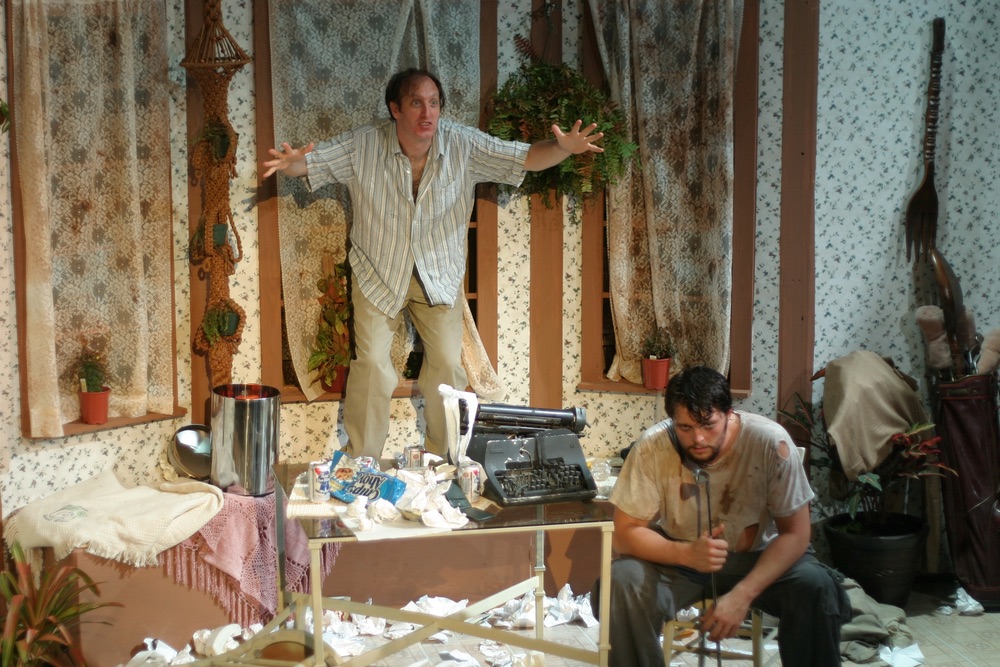 — V —
---
Craige is the founding artistic director of Seaside Repertory Theatre. After attending the University of the South in Sewanee, Tennessee and the American Conservatory Theatre in San Francisco, California, he relocated to Seaside to realize a dream of a high-quality professional theatre company by the beach. He has been seen onstage in Greater Tuna, Tuna Christmas, ART, Cat on a Hot Tin Roof, and True West, and the one-man theatrical adaptation of A Christmas Carol. His directing credits include Star-Spangled Girl, Picasso at the Lapin Agile, Who's Afraid of Virginia Woolf?, Oleanna, and The Santaland Diaries. He will be seen later this year in the Rep's production of Long Day's Journey into Night, by Eugene O'Neil. He is married and lives in Old Seagrove Beach.
ARTICLE CATEGORIES