Bloggers Erin Souder and Shannon Reeves Offer Tips and Insights
By Ainsley Rogers
Now that we've bid October adieu, and the crisp winds of fall are behind us, there are three things on our minds as the holiday season dawns: family, friends, and festivities.
Many hosts begin far ahead of the holidays to gather ideas and inspirations for entertaining friends and loved ones in a fuss-free fashion; the hope is to be able to set aside plenty of time to receive guests and actually enjoy the festivities. But when there are dishes to prepare, tables to set, and cocktails to mix, accomplishing everything can seem overwhelming.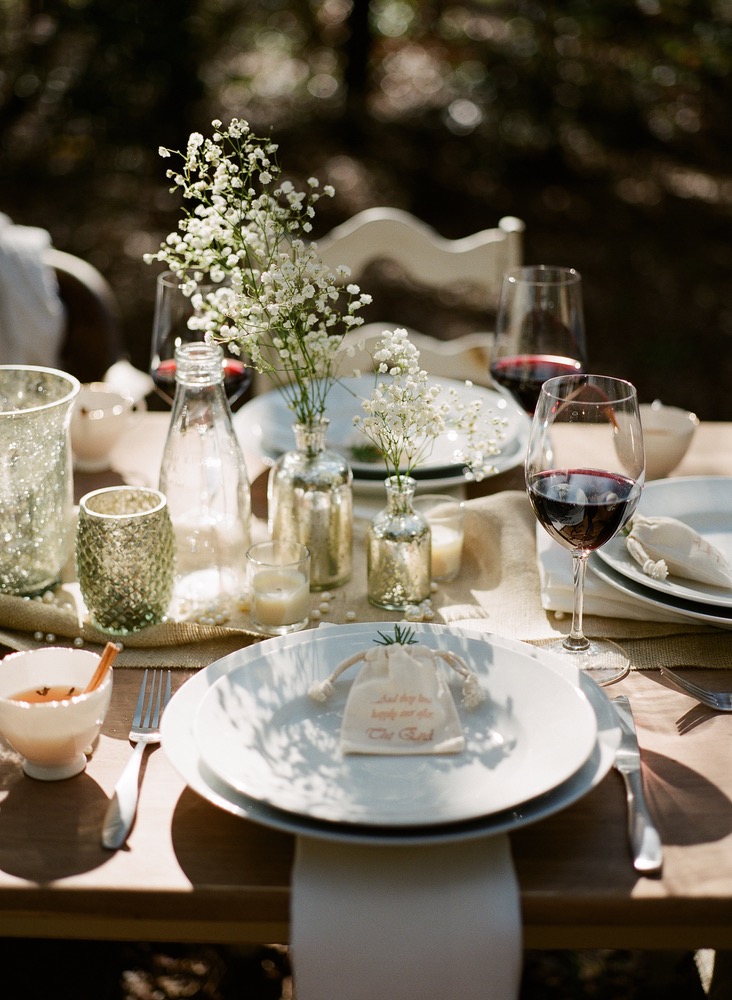 For this reason, we've consulted two of our favorite lifestyle bloggers and asked them to share their go-to planning tips for making holiday get-togethers more stress-free. Whether you are entertaining a large crowd or an intimate gathering of family and close friends, Erin Souder and Shannon Reeves offer simple tricks that will make hosting your next soiree look and feel effortless.
embracing Cold-Weather Details for Intimate Gatherings
With Shannon Reeves of
Shannon Reeves Events
Shannon Reeves is a big fan of love stories, which just so happens to be the reason she went into the event-planning industry as a wedding planner. Now her passion is to help create truly fantastic events that are unique to the hosts' personalities—"with some romance and sparkle sprinkled in, of course," Shannon adds. An appreciation for eclectic details and all things Southern helps define her warm, welcoming style.
To create intimate occasions around the table in the winter months, Shannon recommends taking inspiration from the warm, textured details prevalent in the colder months versus the vivid colors of spring and summer.
"When entertaining in the spring and summertime, we love using the fresh, vibrant colors of the season to make statements when decorating," Shannon says. "In the wintertime and during the holidays, it's all about the textures."
By mixing a variety of fabrics in neutral colors, you can create a classic, timeless holiday table with the perfect details. Consider using a coarse burlap runner over a creamy floor-length linen tablecloth, crisp cloth napkins, and touches of lace.
"Finish the table with a rich red wine or warm cider with floating cloves and cinnamon sticks to add a pop of color and just the perfect amount of holiday coziness," Shannon says.
When entertaining... in the wintertime and during the holidays, it's all about the textures.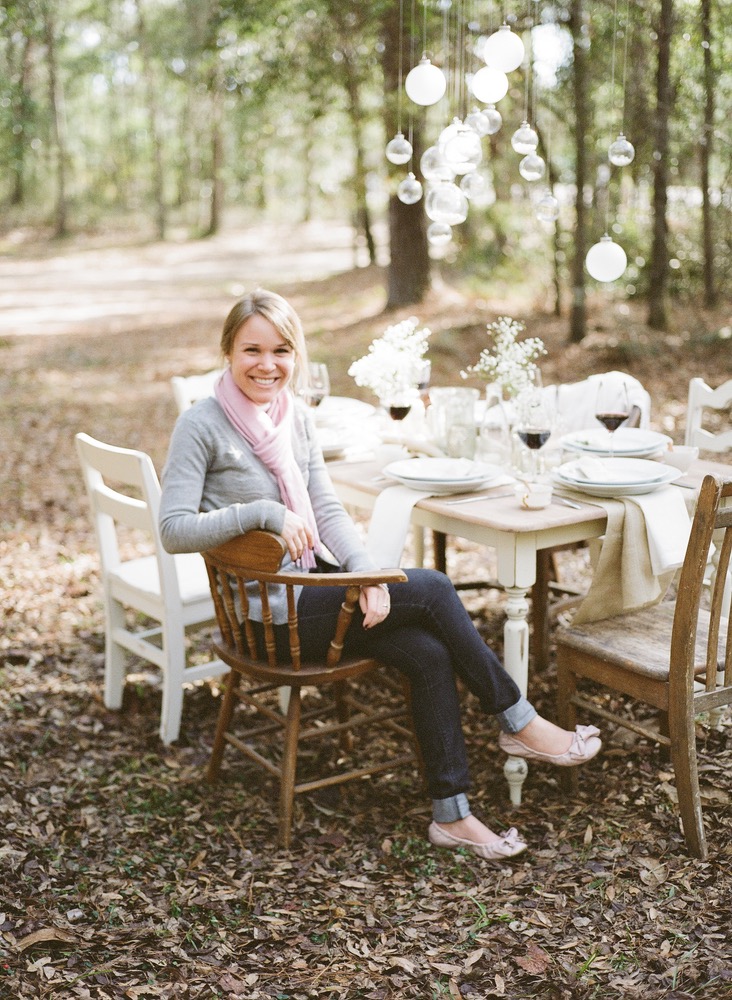 Shannon Reeves is a Florida-based event planner who documents her life, entertaining inspiration, and event-planning expertise at ShannonReevesEvents.com. Shannon Reeves Events launched last October as a full-service event-planning boutique. Shannon can coordinate anything—from a bride's big day to intimate gatherings—all with a healthy dose of romance and Southern charm. Special thanks to Hemstitch Vintage for helping Shannon style the featured dinner party.
---
Big Gatherings, Big Impact
With Erin Souder of
House of Earnest
Since January 2011, Columbus-based Erin Souder has been blogging about home decor, entertaining, and party inspirations—all mixed with a hefty number of DIY projects. The mission of her blog, House of Earnest, is to feature content that makes executing the details of entertaining and decor as simple as possible. Being a creative herself and having a self-proclaimed style that is "simple, natural, rustic, and slightly modern," Erin works to demystify the home as a creative space and aims to feature achievable ideas for her readers.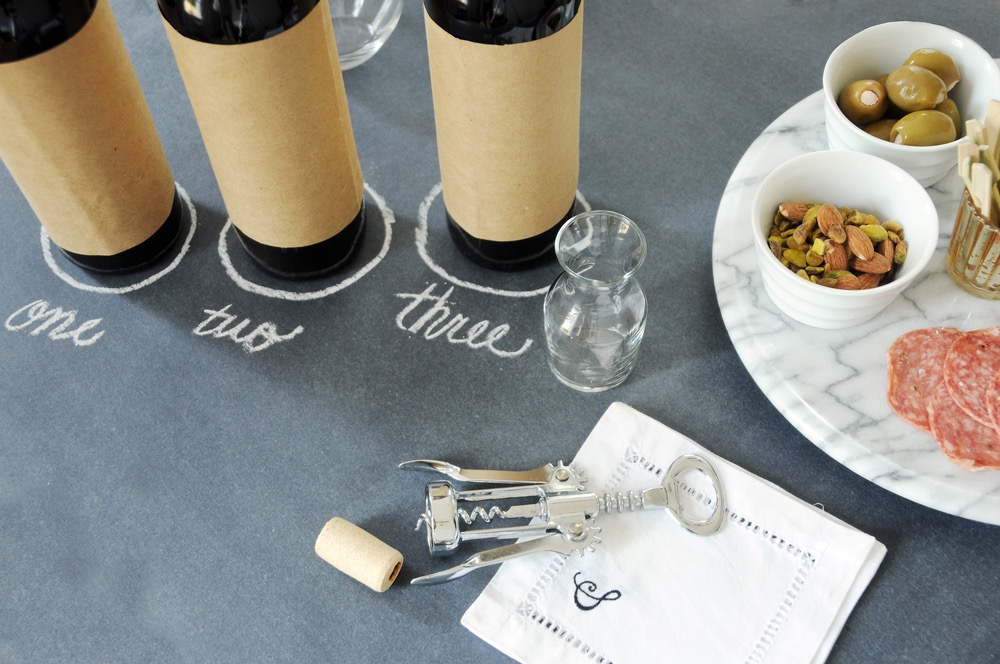 To make a big impact in an easy way, Erin suggests knowing your strengths when it comes to entertaining lots of loved ones.
"When it comes to entertaining for a crowd around the holidays, stick to preparing less of a variety but larger quantities of what is being offered to make a big presence," says Erin. "A big, beautiful platter piled high with goodies makes a grander impression than lots of little dishes. Pick a few items that you make especially well and make a lot of them. Use serving dishes of varied shapes and heights to give your presentation more dimension."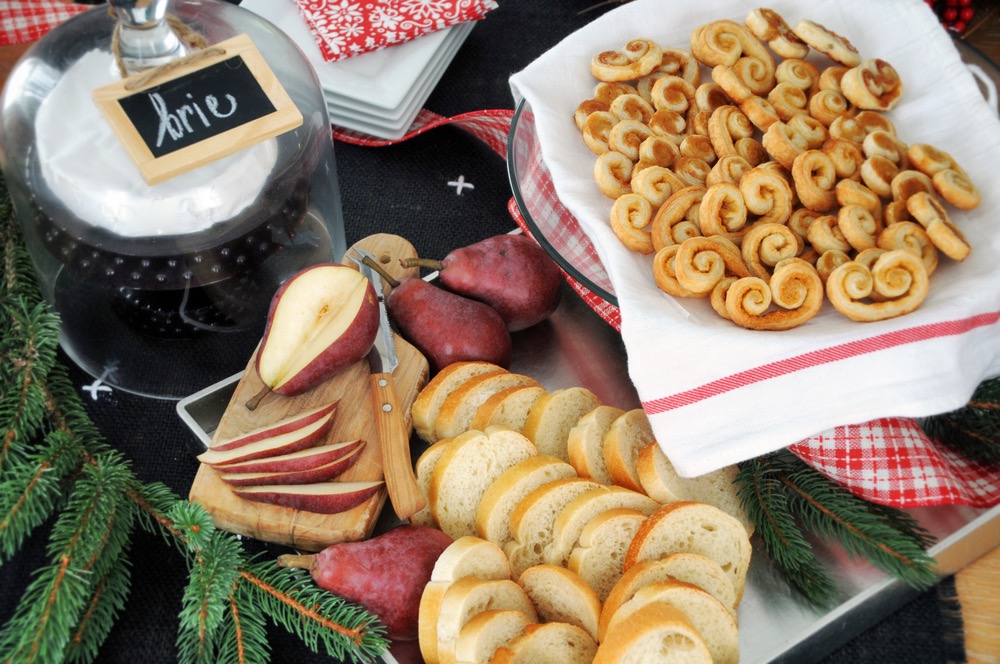 This method makes it easier to prepare for an event ahead of time, and replenishing goodies throughout the evening becomes simple, allowing for more time to mingle with guests.
A big, beautiful platter piled high with goodies makes a grander impression than lots of little dishes.
Erin Souder is the founder and editor-in-chief of House of Earnest (HouseofEarnest.com). She is a Columbus-based creative who specializes in memorable events, including floral design and event styling. Always able to make something from nothing, Erin is a creative thinker who is best at manipulating common items to make them special. She has been featured in Canada's Chatelaine magazine and contributes monthly to a column on stylish products, Guest Picks, for Houzz.com. Erin spends her spare time renovating a farmhouse with her husband, Matt, and schnoodle puppy, Perry. Visit HouseOfEarnest.com for more of Erin's ideas for beautiful living made easy.
---
The Finishing Touches
Plan to prepare ahead of time: For dinner parties or small get-togethers, plan your dinner menu around what can be prepared the day before or the afternoon of your event. That way, as guests arrive and hugs are shared, the only thing left to do is to pop things into the oven before joining the fun.
Serve a signature drink: During large parties where you'd like to serve more than wine and beer, serve a signature cocktail or punch so a full bar doesn't break the bank and have you playing bartender all night.
Incorporate festive details: Place cards adorned with a holly sprig or a cinnamon stick tied with twine to the napkin can go a long way in incorporating the holiday spirit into your guests' dinner table experience.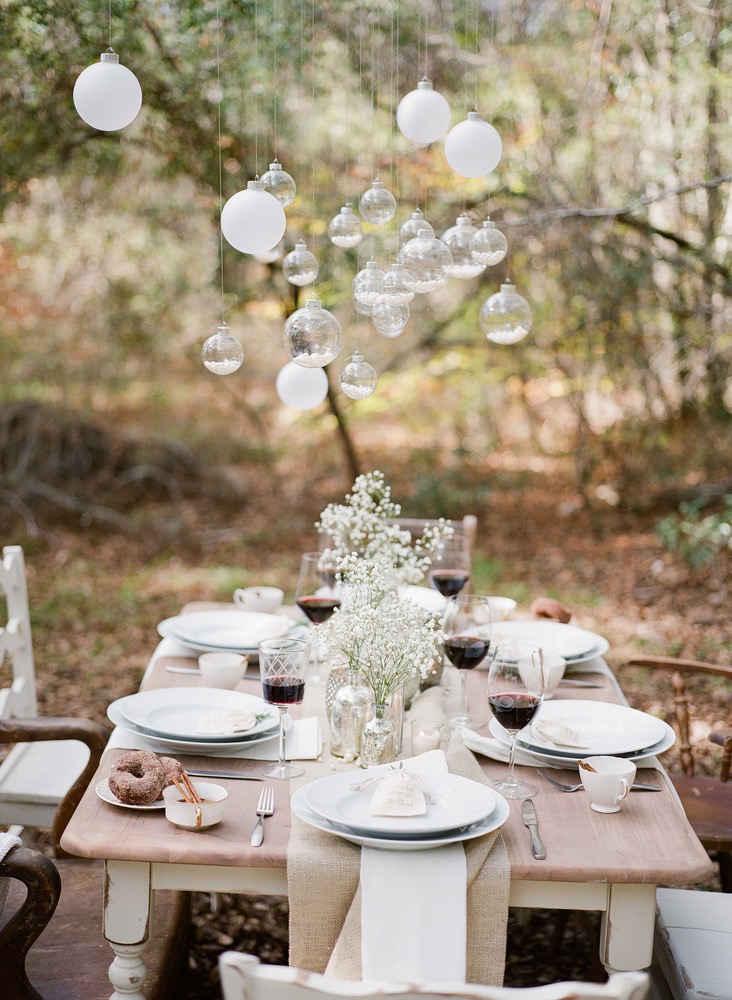 Make a cozy takeaway treat: In a quart-size mason jar, layer one cup each of granulated sugar, unsweetened cocoa powder, and powdered milk with half a teaspoon of salt. Top with half a cup of both mini chocolate chips and marshmallows, then seal. Tie with a ribbon and add a personalized message and the following directions printed on a card: A hot cocoa mix for you to enjoy this holiday season! Mix contents together, then use 1/3 cup of cocoa mix with one cup boiling water.
— V —
ARTICLE CATEGORIES