A Legendary Wedding
By Lisa Burwell | Photography by Pure 7 Studios
Once upon a time, in a land not so far away, a young couple had dreams of a storybook wedding; but, alas, that pesky little nuisance, "money," stood obstinately in their way. A few years ago, the lovely Deanna Dyer—with a megawatt smile and a sweet countenance—had fallen in love with her Prince Charming after meeting him in Niceville, Florida. Kevin Kramer—an affable, charming, and endearing man— passionately loved his intended princess, Deanna. Together, they had a baby girl and named her Ava—she had just celebrated her second birthday. The women in Kevin's life are truly the fairest in the land. On the glorious and sunny day of November 13, 2010, The Legendary Wedding Giveaway – Love Is in the Air sprinkled fairy dust and sunshine on Kevin and Deanna when they said their "I dos" at the Emerald Grande.
Fairy tales can and do come true—and not just in books. Maybe you'll believe after reading the real-life story of how Deanna and Kevin's dream wedding came together …
Here's how it all began
In a lackluster economy, it was going to take an imaginative and unique approach to convince merchants that if they advertised in VIE – People + Places, they were likely to see a return on their investment. About a year ago, while brainstorming for creative ways to collaborate with one of our advertisers, the Destin-based company Legendary, Inc., an idea was birthed: to give away a wedding that dreams were made of. The thing about a good idea is that you need people to first believe in the idea and then have a real desire to carry it out. Success is usually found in the details of execution, and that might be why so many don't pursue them; many ideas fall by the wayside because too many obstacles get in the way. But in this case, the right people aligned and, in a recessed economy, the unimaginable happened. Magic. VIE and Legendary's Emerald Grande, overlooking the beautiful Destin Harbor and Destin Pass, united to give away a dream wedding to one lucky couple.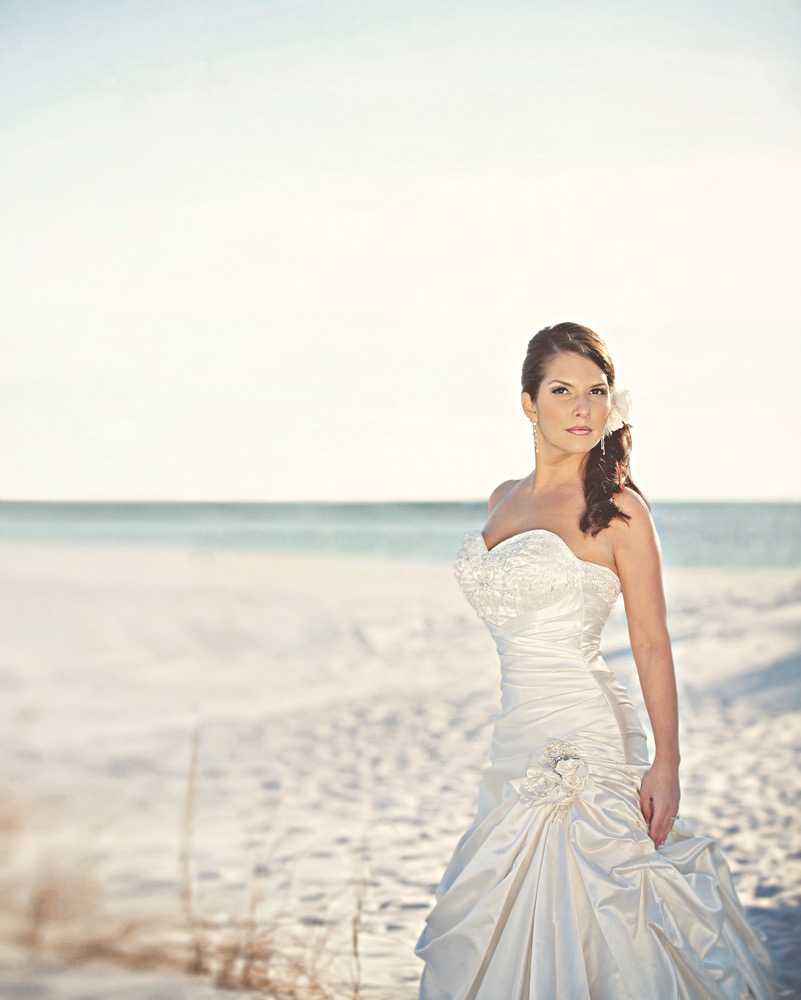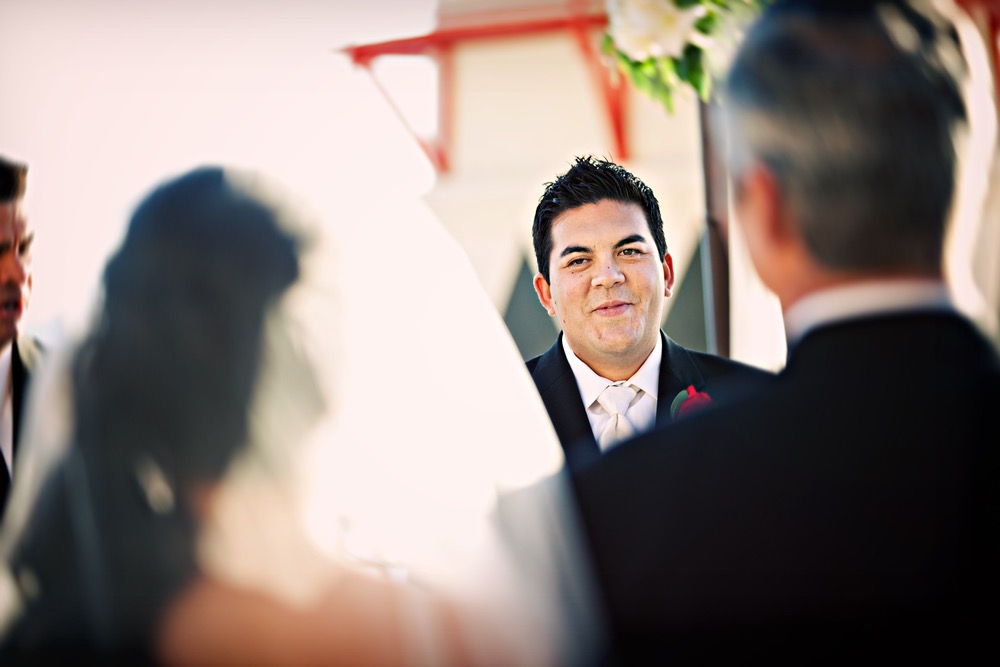 In November 2009, VIE met with Legendary's chief operating officer and acting general manager of Emerald Grande, Bruce Craul, and their marketing director, Jamie Hall, in the Emerald Grande boardroom to hammer out the details. With a mere three months to Valentine's Day—the day the event would take place at Commander's Palace—there wasn't much time to coordinate and market the giveaway. It was a lofty undertaking but all were committed to canvassing the community to find sponsors that would help build the dream wedding. "We have forged a wonderful relationship with VIE magazine," said Craul. "They have been a great partner in this event." As the signature sponsor, Emerald Grande was the first to donate: the wedding venue and catering services for up to one hundred guests. The giveaway could not have happened without their support. "The wedding market contributes to 80 percent of our revenue. To be able to showcase Emerald Grande as the perfect wedding venue, this was a no-brainer," said Craul.
Meanwhile, Back in Paradise …
In the search for the remaining sponsors, talks began with community merchants to join in, and within a week all the necessary sponsors were secured: Interval International, Destin Jewelers, Simply Elegant Bridal, American DJ Company, Confections on the Coast, Salon Twist, Spa 98, Pure 7 Studios, Florals By The Sea, Bright Smiles Family and Cosmetic Dentistry, Ya Ya's Salon, and Linens by the Sea—all desiring to make a lucky couple's dreams come true. Aggressive marketing was launched, and over the course of three months, a flood of contestants entered for their chance to win the wedding giveaway.
The Big Announcement
Three couples were randomly selected as finalists from the group of entries to the Legendary Wedding Giveaway, and on February 14, 2010, along with an excited crowd at Commander's Palace, they awaited the announcement of the winning names. "It was an exciting night and remarkable to think that over 1600 people had entered the giveaway," said Jamie Hall. "We actually pulled it off!" Just before the winning names were proclaimed, Bruce Craul put the icing on the cake with an unexpected announcement—that in addition to the already amazing wedding package, the winners of the giveaway would also receive a weeklong honeymoon at their choice of one of Interval International's resort properties, which are located in forty-two countries around the world.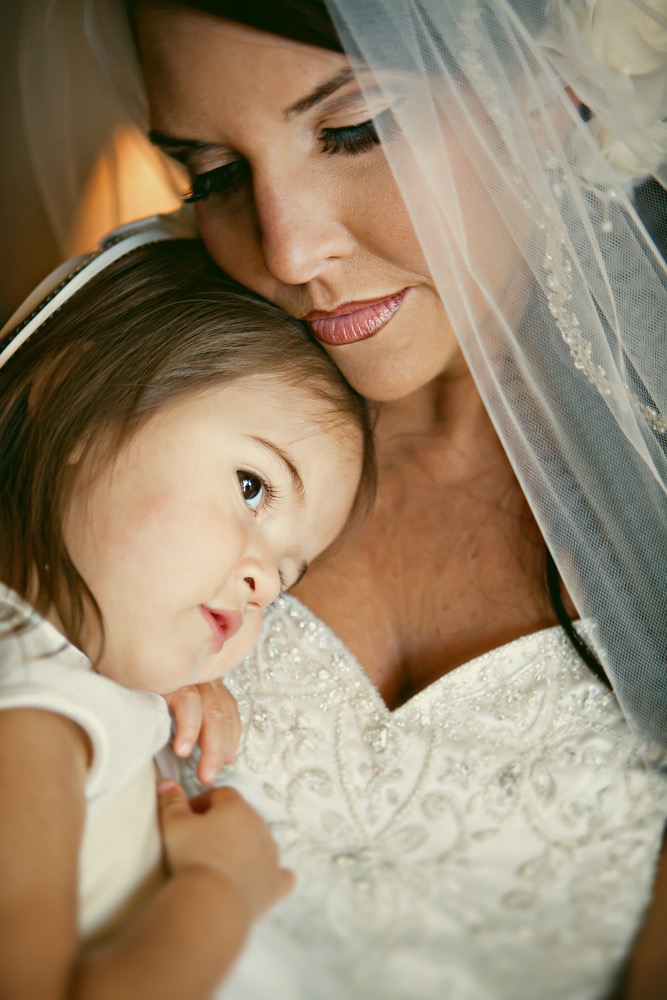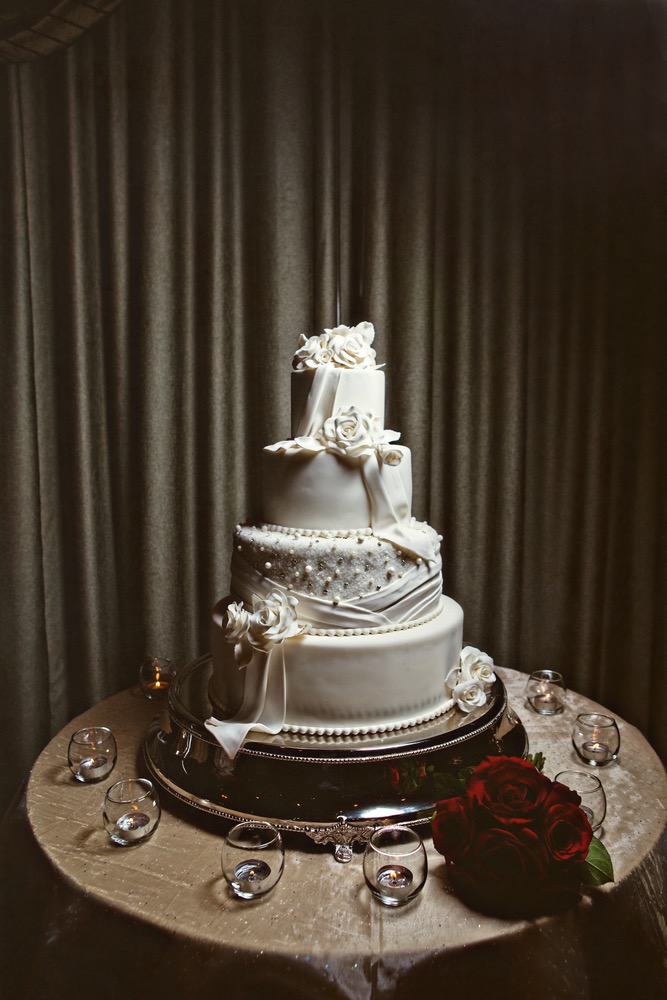 Jocelyn Langton and William Cope were initially announced as the winners with two other couples as first- and second-place runners-up. "To realize that this couple had just won a magnificent wedding was pretty significant considering the current state of the economy and the simple fact that they did not have to worry about financing it," added VIE account executive Jim Ryan.
As part of the Legendary Wedding Giveaway promotion, VIE was to produce a web-based reality video series called Love Is In the Air to capture the bride and groom's blissful planning leading up to the momentous day of saying "I do!" A few weeks following the winning announcement, filming of the second episode, "The Wedding Planner," took place as Jocelyn and William met Jackie Gibson, event planner for Legendary, Inc. Just as preparations for the third episode were being made, something happened—Jocelyn and William decided to put their wedding plans on hold and withdrew from the promotion.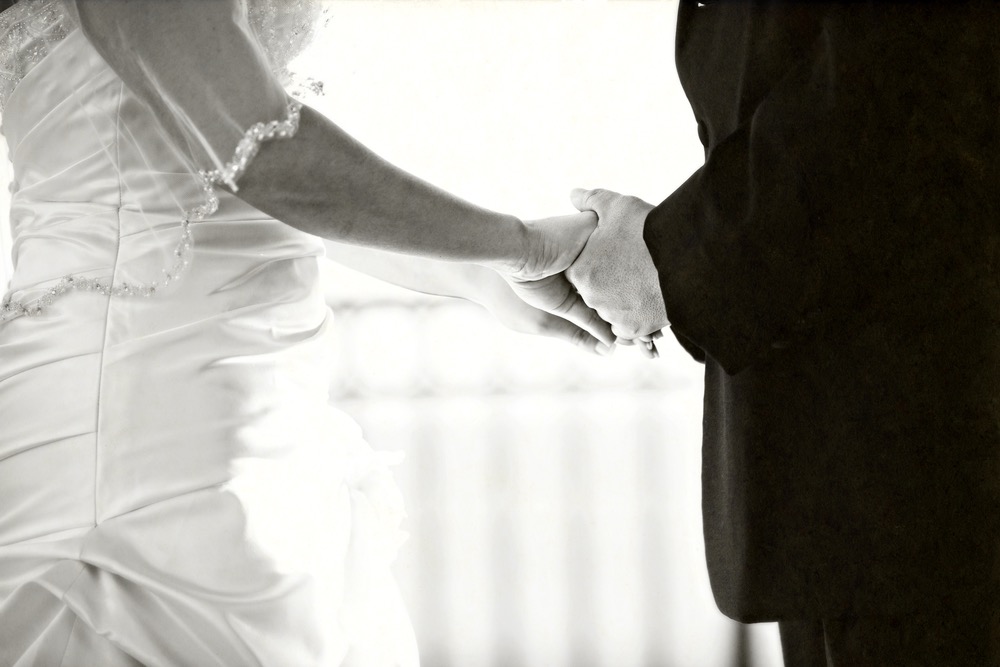 Although the news came as some shock, we wished Jocelyn and William well. After all, that kind of decision is not one to be made lightly. But, because we had planned for the unexpected, we had the great pleasure of being able to award the prize to the next runners-up in the giveaway, Deanna Dyer and Kevin Kramer. The young couple was informed that, due to some inexplicable fate, they were the winners by default. To properly celebrate the fact that they had won, an official celebratory event was arranged at Emerald Grande. The day was indeed exciting. And, the planning began ... again! Destiny certainly has a way of working things out as intended.
During the days that followed, Deanna and Kevin's reactions changed from disbelief to confident exhilaration as they met with the various sponsors of the giveaway to plan their big day. The joy that surrounded the planning of their wedding was encouraging, and despite both the economy and the oil spill, their dream was still in tact and under way. "Meeting each of the sponsors was a delight. It felt like a fantasy each and every step of the way," said Deanna. "Being filmed for a reality show while picking out jewelry at Destin Jewelers was surreal and somewhat intimidating. But everyone was so nice and friendly to me and Kevin, it really made it easy to enjoy the incredible process."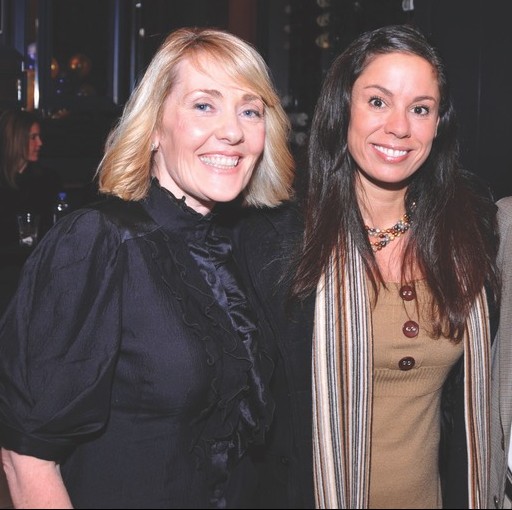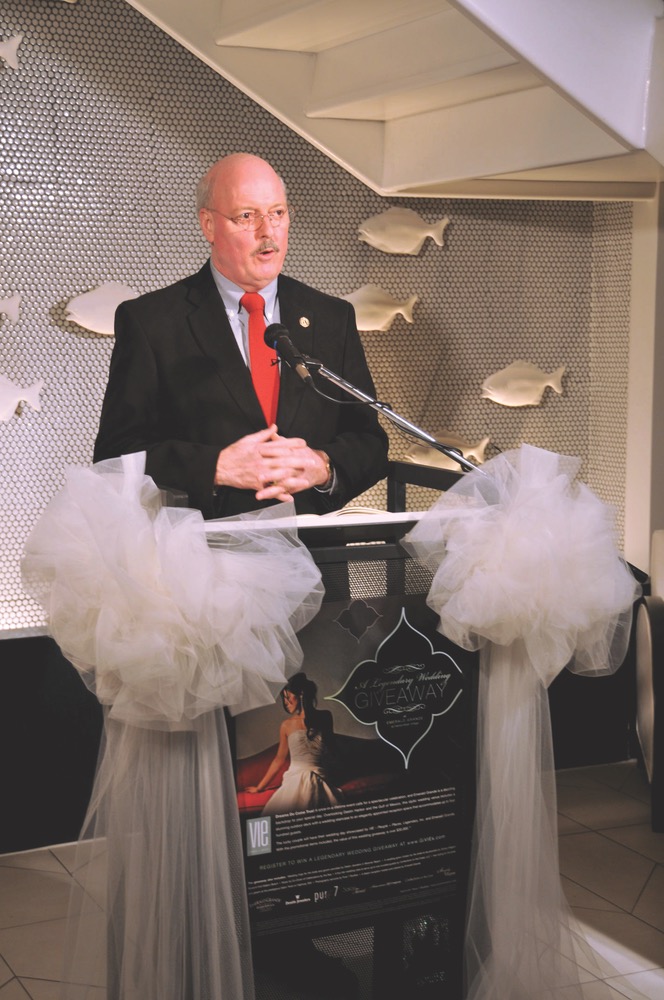 Meeting each of the sponsors was a delight. It felt like a fantasy each and every step of the way. Being filmed for a reality show while picking out jewelry at Destin Jewelers was surreal and somewhat intimidating. But everyone was so nice and friendly to me and Kevin, it really made it easy to enjoy the incredible process.
Pure 7 Studios' photographer Ryan Manthey and wife Erica recounted, "Deanna and Kevin's wedding may have been one of the most fun weddings that we've ever attended. We're so happy to be part of their special day." The amazing photos are a testament to Pure 7 Studios' photographic abilities and that this was an extra special day for them as well.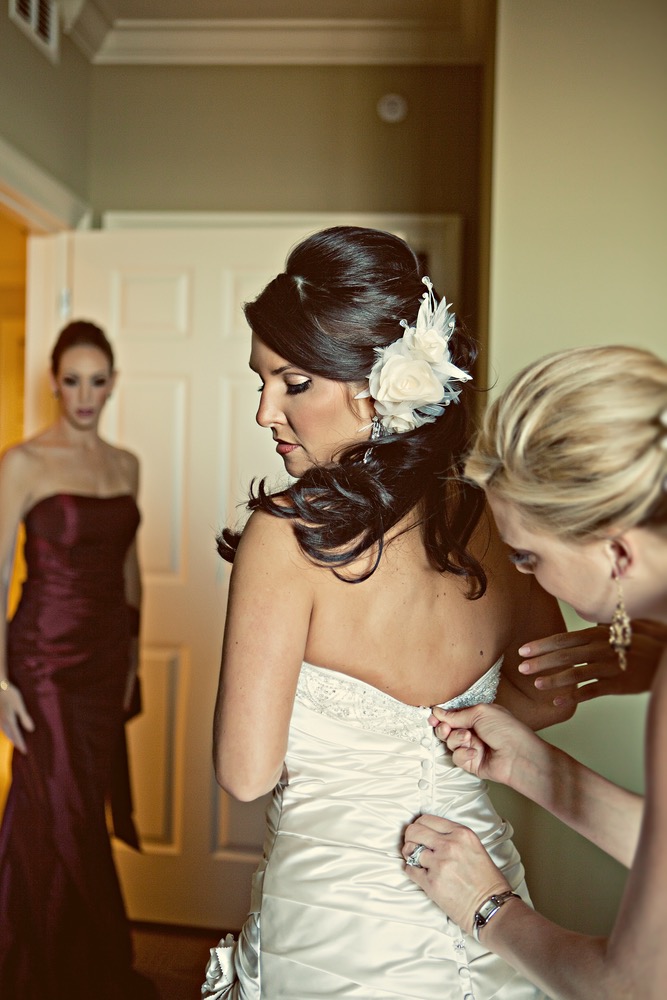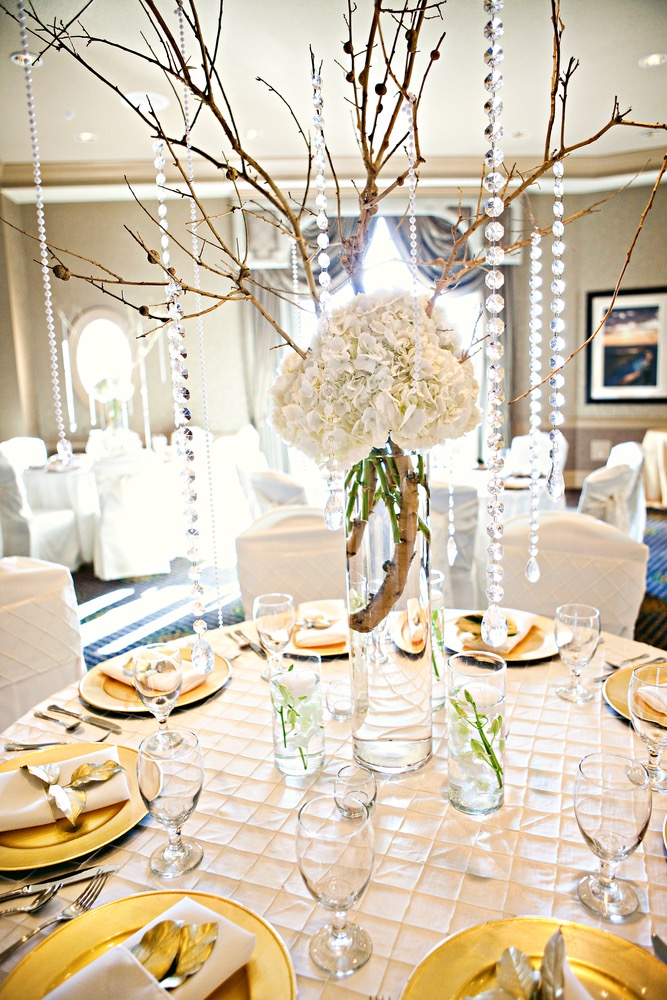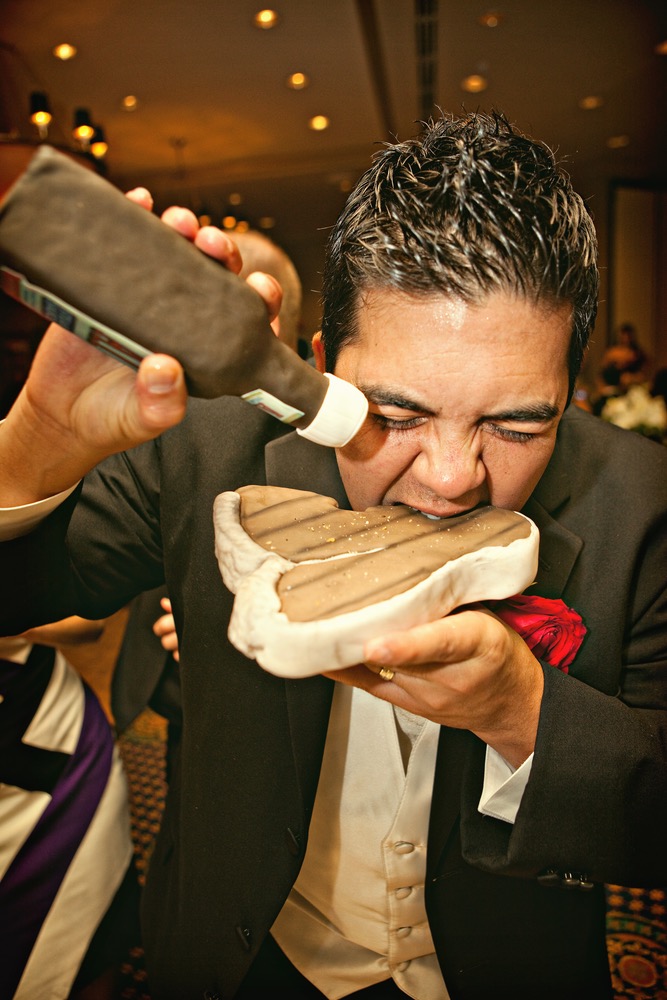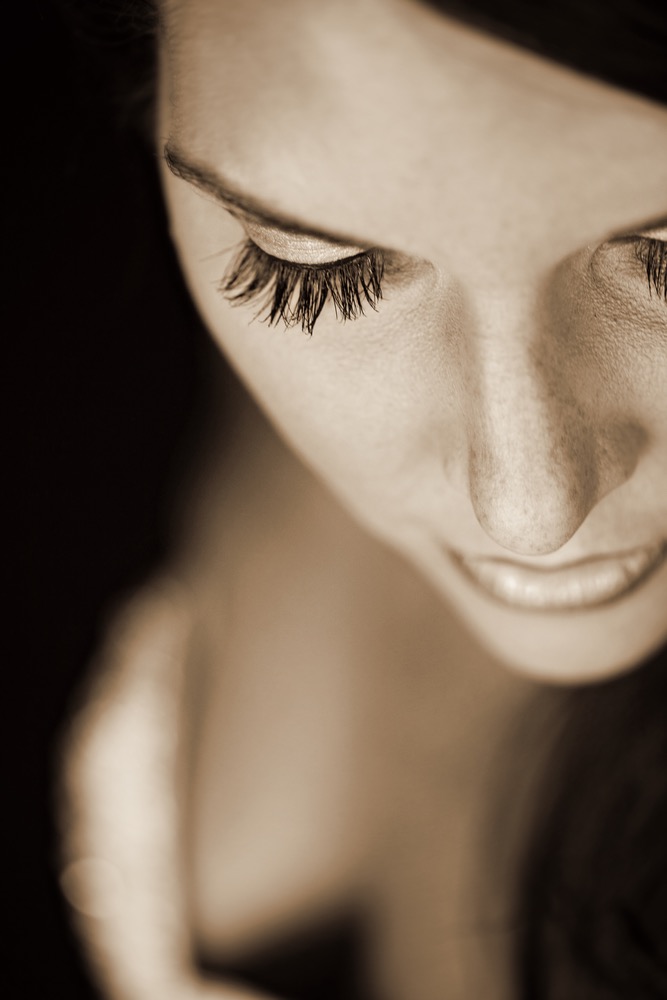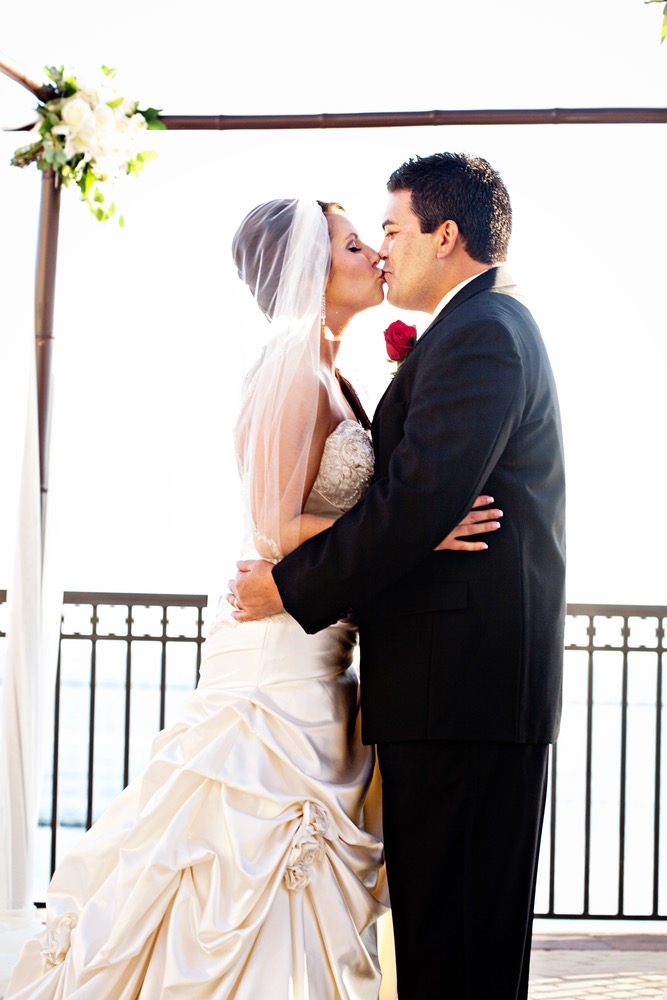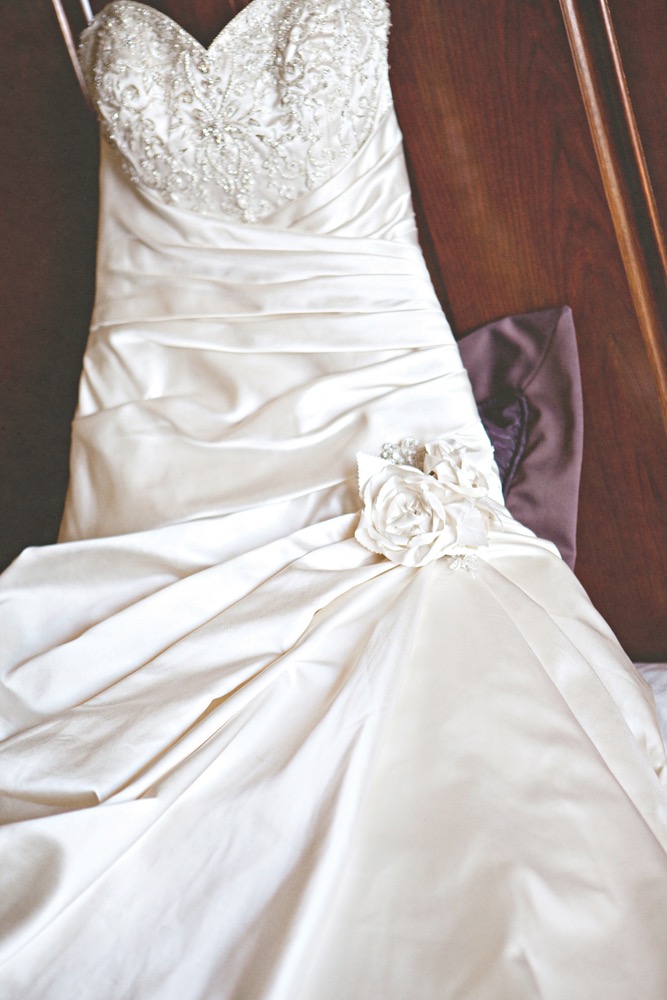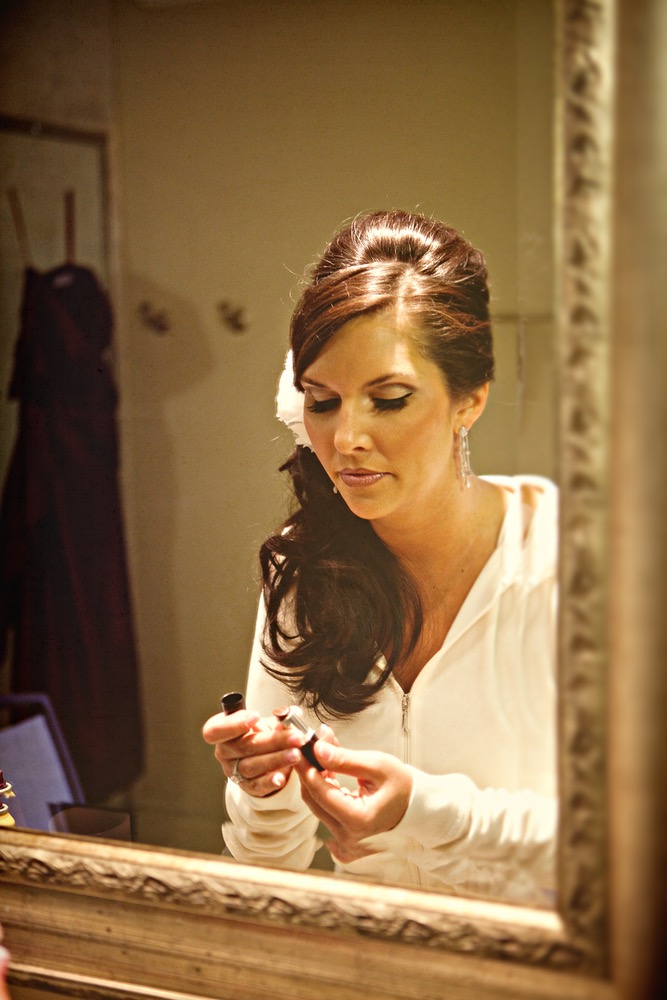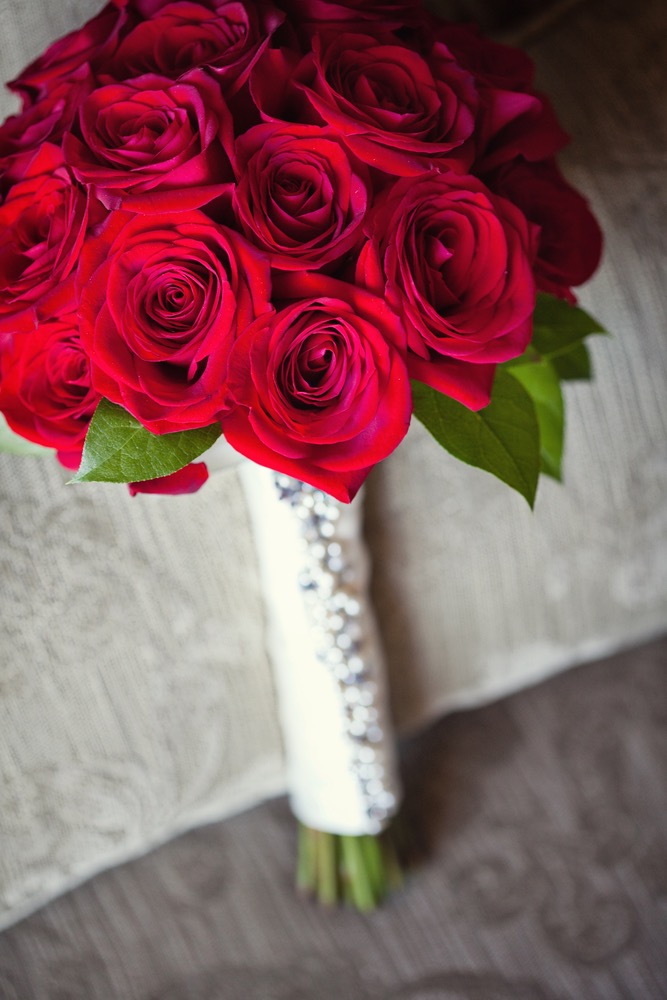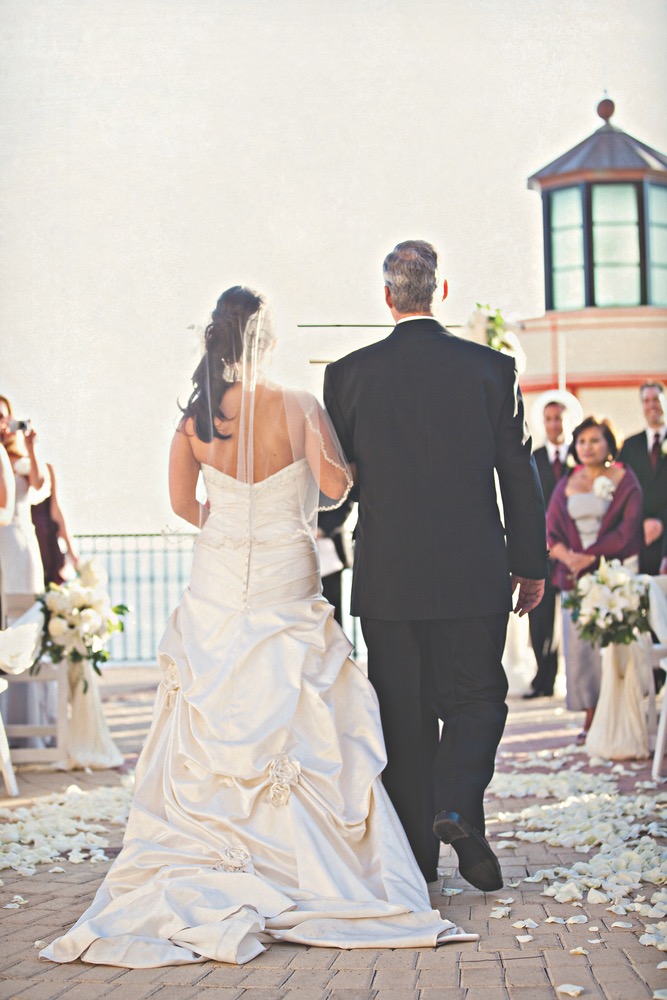 The Love Is in the Air webisode series can be viewed on www.VIEZINE.com. Created by VIEtv, each episode catalogs Deanna and Kevin's meetings with the various sponsors of the Legendary Wedding Giveaway. The webisode "The Dress" is one of my favorites as we get to see all of the beautiful gowns that Deanna tried on the day they visited Simply Elegant Bridal in Fort Walton Beach ... except for the one she actually wore down the aisle. Obviously, that one was saved for the groom! 
I love believing in dreams, and, yes, I'm a sucker for fairy tales!
And ... they lived happily ever after. To happiness and love. To Kevin and Deanna Kramer!
The End.
— V —
---
Love Is in the Air – Series
Love Is in the Air – Chapter 1: "The Announcement"
Love Is in the Air – Chapter 2: "The Wedding Planner"
Love Is in the Air – Chapter 3: "Life Happens"
Love Is in the Air – Chapter 4: "The Dress"
Love Is in the Air – Chapter 5: "The Ring"
Love Is in the Air – Chapter 6: "The Cake"
Love Is in the Air – Chapter 7: "The Flowers"
Love Is in the Air – Chapter 8: "The Photographer and the DJ"
Love Is in the Air – Chapter 9: "The Dentist and the Spa"
Love Is in the Air – Chapter 10: "The Wedding Day"
Insert List of Vendors
Emerald Grande: Wedding venue valued at $10,000 – www.EmeraldGrande.com
VIE: Promotional advertising valued at $15,000 – www.VIEZINE.com
Interval International: Romantic getaway valued at $10,000 – Courtesy of Bruce Craul www.IntervalWorld.com
Destin Jewelers: Engagement ring valued at $5,000 – www.DestinJewelers.com
Simply Elegant Bridal: Wedding gown valued at $1,500 – www.SEBridals.com
American DJ Company: Music for the big day valued at $950 – www.CelebrationsByTheSea.com
Confections on the Coast: Wedding and groom's cakes valued at $700 – www.ConfectionsOnTheCoast.com
Spa 98: Spa treatments valued at $500 – www.Spa98.com
Pure 7 Studios: Wedding photography valued at $3,500 – www.Pure7Studios.com
Linens by the Sea: Wedding celebration table linens valued at $1,100 – www.LinensByTheSea.com
Bright Smiles Family and Cosmetic Dentistry: The perfect smile valued at $5,500 – www.BrightSmilesDentist.com
Ya Ya's Salon: Wedding party hair styling valued at $1,000
Florals By The Sea: Floral arrangements valued at $8,100 – www.FloralsByTheSea.com
ARTICLE CATEGORIES