By Laurie Crowley |  
Photography courtesy of Richard Tuschman
Digital technology has transformed the way we communicate, socialize, and interact with each other, yet technological innovations are often denounced for robbing society of the human interaction we so desperately desire. Embracing the perpetual modernization of our lives while holding on to sentiment and allowing for a sense of control is synonymous with success. Technology is at its best when it is used as an adjunct to the human consciousness. This was made clear to me when Richard Tuschman's images came across my computer screen.
While exploring some of the inestimable and invaluable information on the Internet, I happened upon Richard Tuschman's website. As someone with zero artistic ability, I was curious to examine why his work is so visually intriguing. Luckily for me, he was available, approachable, and happy to share his body of work and to patiently explain his creative process to me.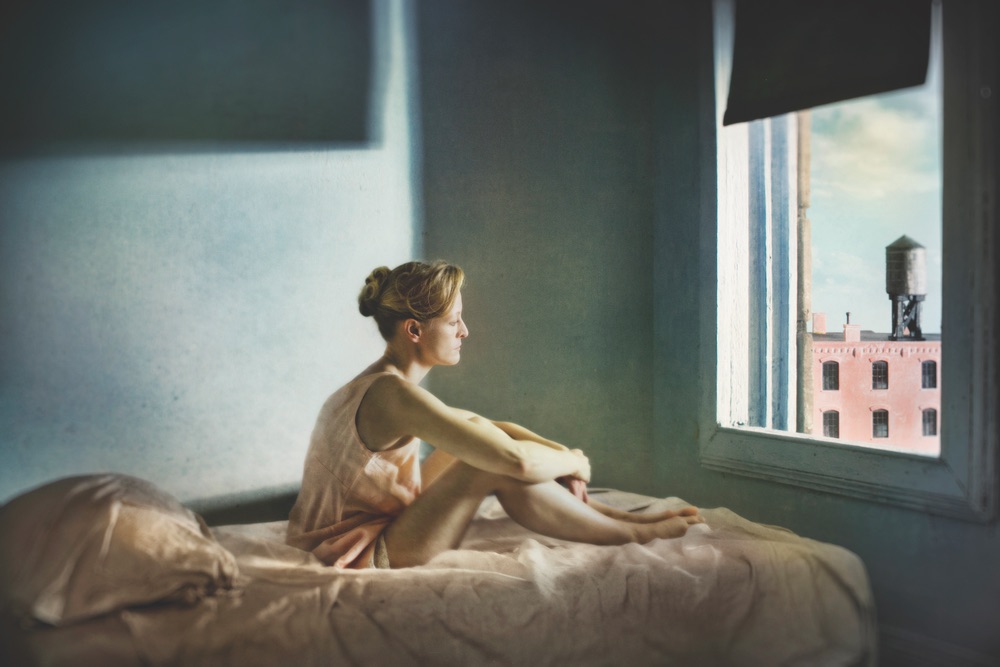 TUSCHMAN
Richard Tuschman is hardly a newcomer to the art world. He graduated in 1978 from The University of Michigan, Ann Arbor with a bachelor of fine arts. "As a fine arts student, I envisioned my future consumed with painting. I moved to New York and quickly realized I would have to rely on my other talents to make a living," said Tuschman. He reluctantly enrolled in a summer course in layout production, where he developed a great love and respect for typography and graphic design. With this new skill set he was able to fuse his artistic eye with photography and a creative nod to digital imagery. "This allowed me to essentially paint on photography."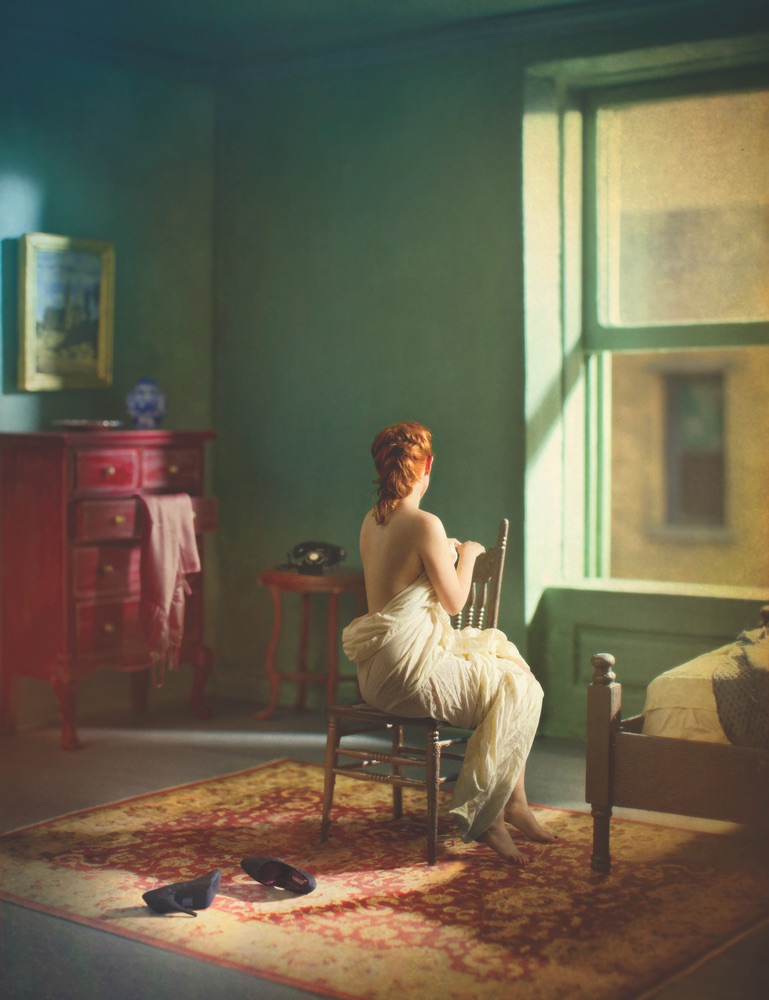 Tuschman has found great success in the commercial sector creating poetic montages for book jackets, magazines, and advertisements. Some of the most influential names enhancing his résumé include the New York Times, Random House, Sports Illustrated, HBO, Apple, Adobe, Microsoft, and Newsweek.
"My first job out of college was at an architectural supply store. Looking back, this was another tier in my education and it was there I developed the idea to make box construction, or mini stages, if you will. I truly enjoy all aspects of the creative process, and I think that is why my images connect on a level that touches emotion. By building, painting, staging and photographing, and then digitally blending my subjects, I see each new layer as analogous to an event in the life of the piece, one leading to the next. In this way, even those layers that end up invisible in the finished version, much like forgotten events in our lives, have somehow contributed to the whole."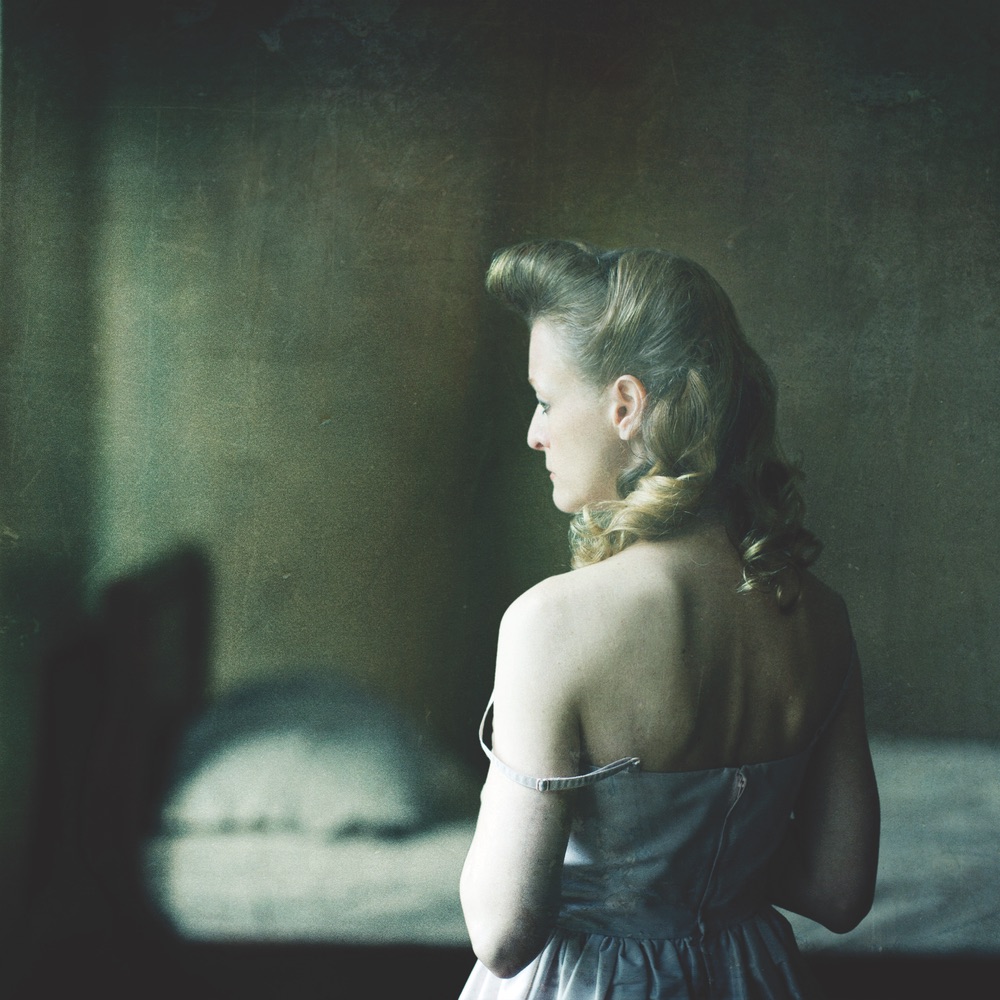 Recent Awards and Recognition
American Photography 29: Two photos from the

Hopper Meditations

series selected for the online gallery
Center Awards Editor's Choice Third Place:

Hopper Meditations
— V —
---
Richard Tuschman is truly an inspirational artist. Recognizing and utilizing available technology to bring together images that evoke emotion and transport the viewer to a time and place reserved exclusively in the mind's eye is a gift we must not overlook. Technology holds an importance of place in our culture today just as electricity did in the home at the turn of the twentieth century. Once we were able to turn on the lights, there was no going back to gas! Richard Tuschman lives in Forest Hills, New York.
For more information on Richard Tuschman, please visit his website, www.richardtuschman.com, and "Like" Richard Tuschman Images on Facebook.
ARTICLE CATEGORIES