Lighting, Tile, and More for the Modern Minimalist
By Suva Ang-Mendoza | Photography courtesy of Q Tile
Minimalism in the home can often feel cold or can be misconstrued as just plain and simple, but it's not as clear-cut as it sounds. In fact, minimalism still offers a range of palettes, shapes, and textures, and can be blended beautifully with other styles or personal touches to make your home truly shine and become uniquely yours.
In order to discover some of the many facets of minimalism, as well as options for using accessories and finishes in the home to make it individualistic, VIE asked Suzy Accola of Q Tile design studio in Grayton Beach, Florida, for some tips.
VIE: Classic minimalism seems to never really go out of style, but these past couple of years have seen more designers following some of the trends involved in it. Has Q Tile experienced a higher demand for minimalist designs, and what is your opinion on the sleek minimalist look?
SUZY: Yes, we have had more and more clients leaning toward a simple, refined look. We love this lasting trend, as we try to keep our designs as timeless as possible.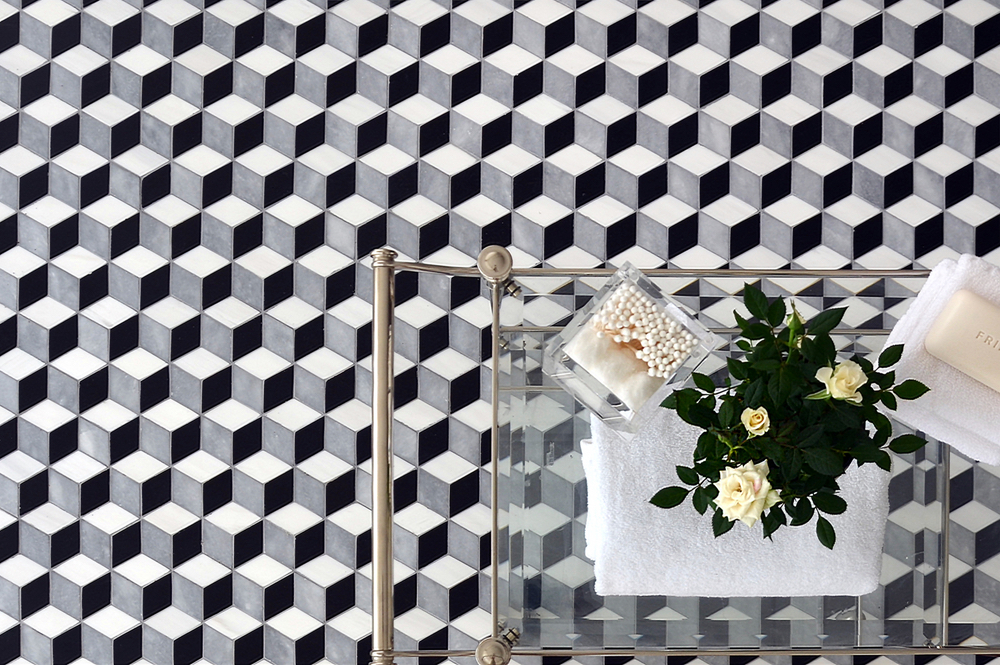 VIE: In the home design world, the look, the function, and even the colors of products generally reflect the everyday life of the homeowner and are heavily influenced by current events. For instance, minimalism's rise in popularity relates to today's lifestyle trend of "cutting back" or simplifying rather than cluttering the home with unnecessary items. It also highlights the growing desire for more sustainable yet functional products for an eco-conscious world. Do you foresee interior design continuing to head in that direction?
SUZY: I absolutely believe that we all need to carefully select sustainable products, including the tile and flooring, when we build our homes. Many of the lines we work with at Q Tile, such as Oceanside and Fireclay, use a percentage of recycled materials, while others do their best to utilize eco-friendly practices. Some companies let us know when they find beautiful reclaimed marble, stones, or antique cement tiles, while others—such as Island Stone—have launched new lines of wood cladding and panels using wood from ancient Indonesian buildings. Although cleaned up, even the paint remains authentic.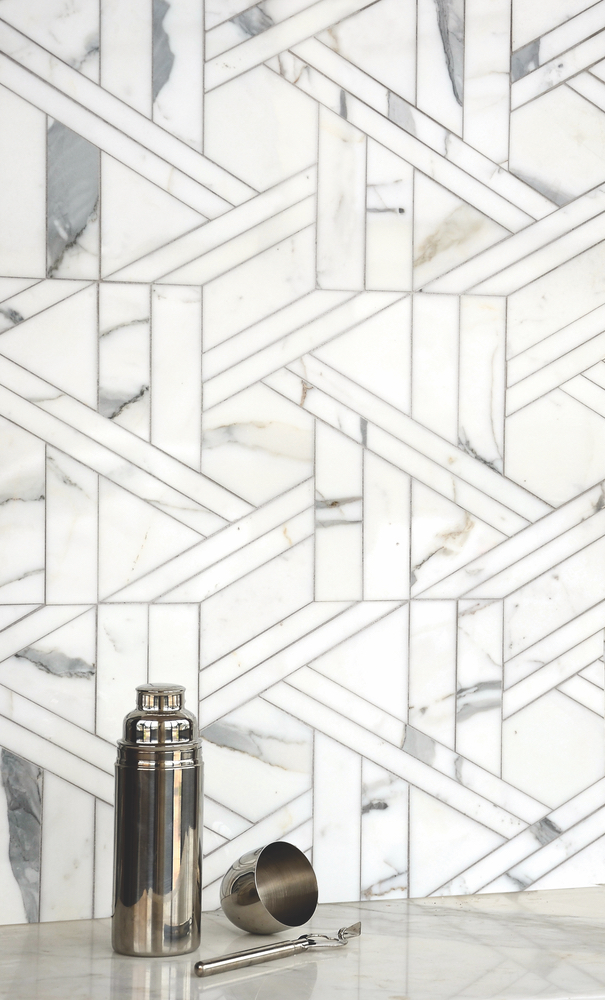 VIE: Since minimalism revolves around functionality, more modern minimalist projects are incorporating "smart" technology in features such as ceiling fans, lighting, heated flooring, and more. What is your favorite technology feature in a sleek design in which you would encourage clients to invest?
SUZY: I am not an expert in technology, but I truly love that which makes life easier without complicating things. A tried-and-true favorite of mine is heated flooring or radiant heat. It may be an extra step, but it saves money in the long run while also saving our skin from the forced-air, dry heat you get with most heating and cooling systems. It also keeps tile and stone floors warm under our feet!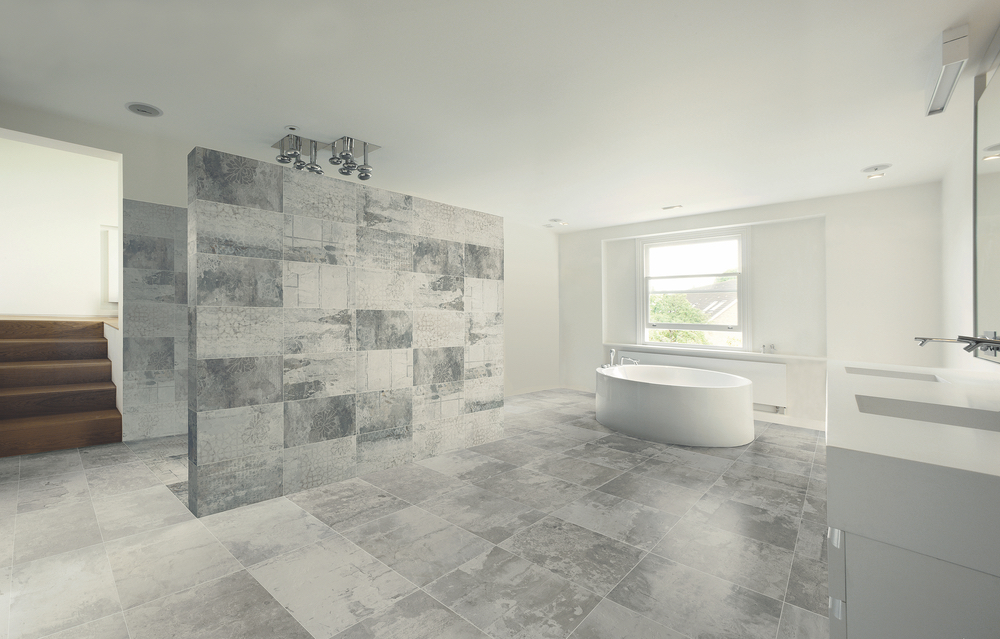 VIE: As far as creating a minimalist color palette, where would you begin? What kinds of main flooring tiles would you choose for a timeless minimalist look?
SUZY: Starting from the ground up makes the most sense in my experience. Choosing a consistent color and simple pattern in flooring sets the stage for the rest of the home. Favorites of mine are large-format tiles or stones, or a repeated simple pattern in one color.
While building our own new home, which I like to say is a "beach barn with a modern twist" or "modern rustic," we chose a brushed ash-colored stone in a slight chevron pattern for the entire first floor. I love the smaller two-by-twelve-inch tiles, and I noted when visiting the Biltmore Estate that they used the same pattern in wood. I'd say that is timeless! Our walls will be venetian plaster, yet we've created some beautiful glass-and-jewelry-chain lighting to warm up the space, and will do so with reclaimed barn beams, as well.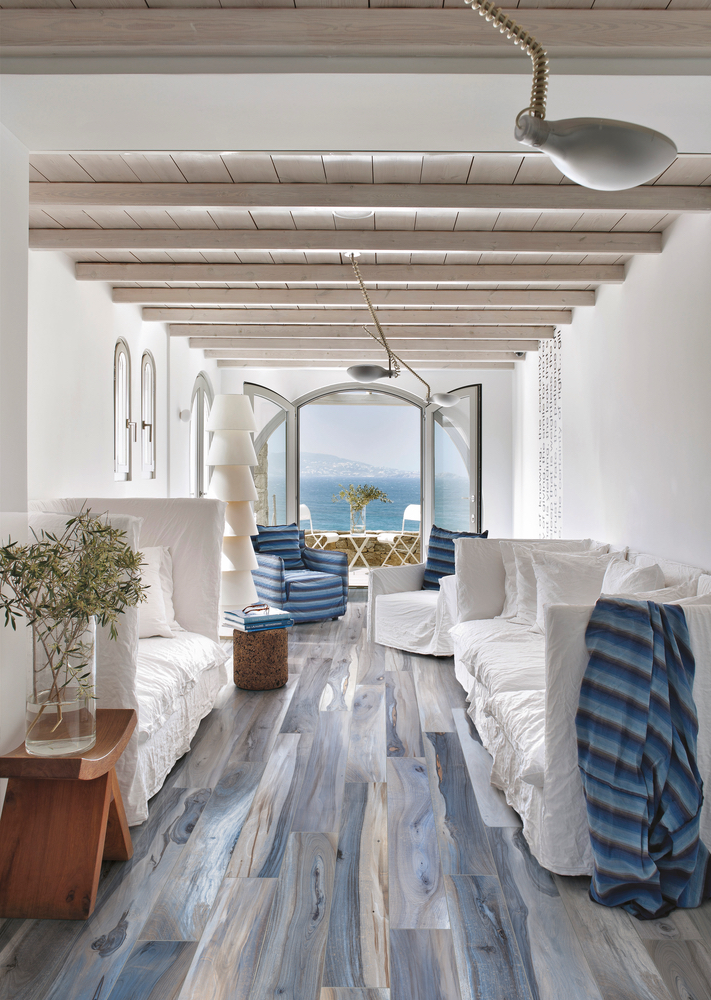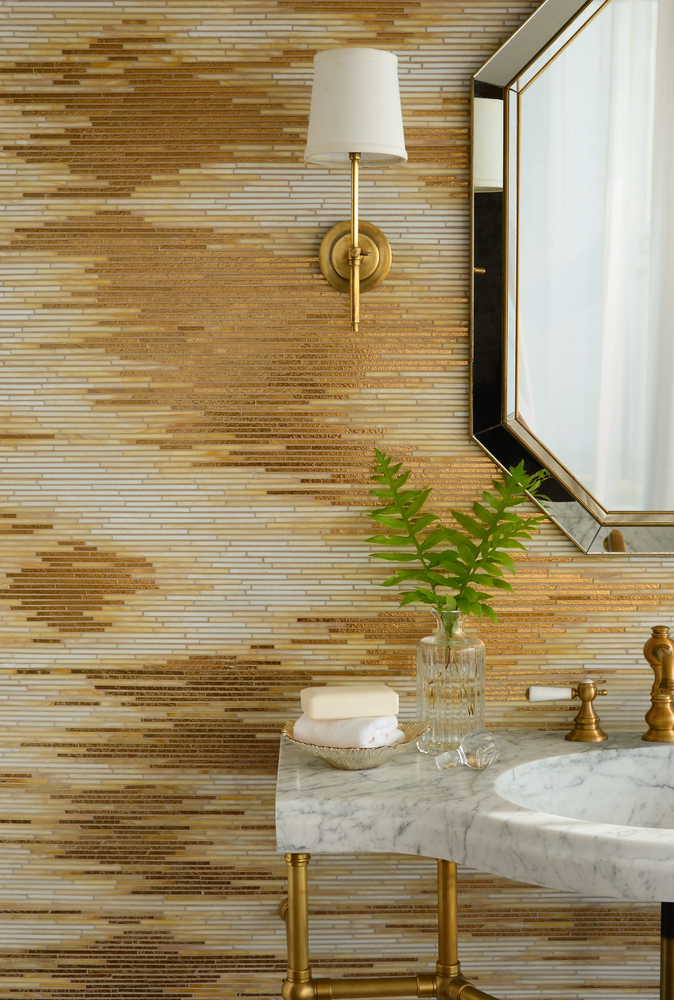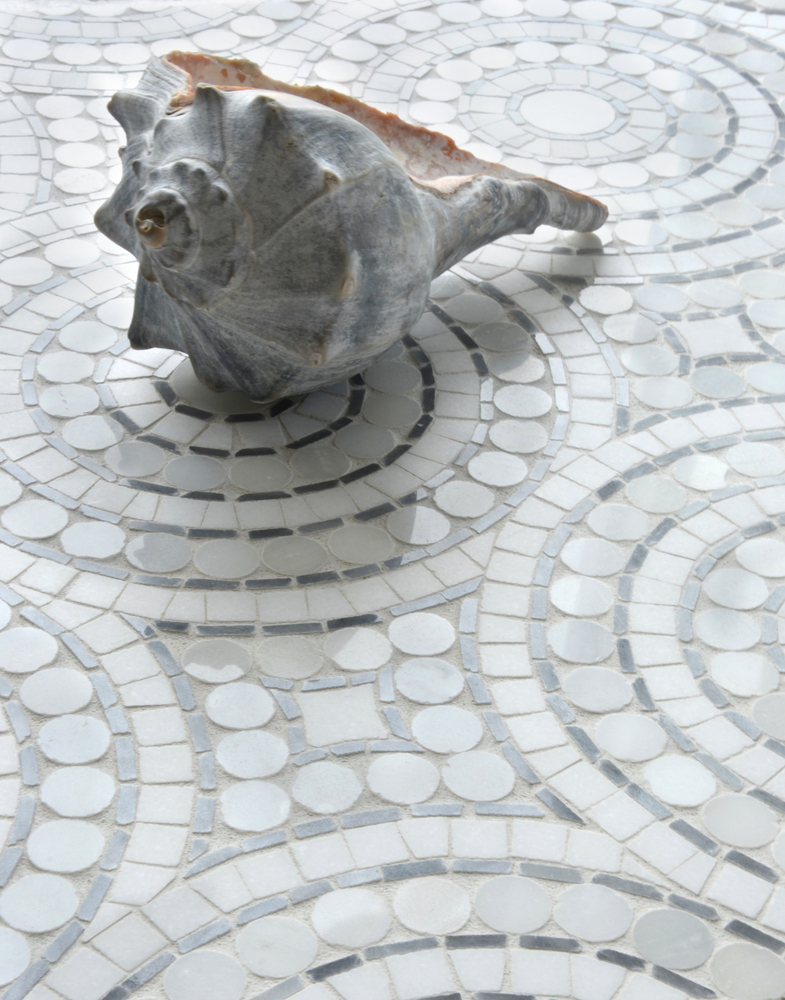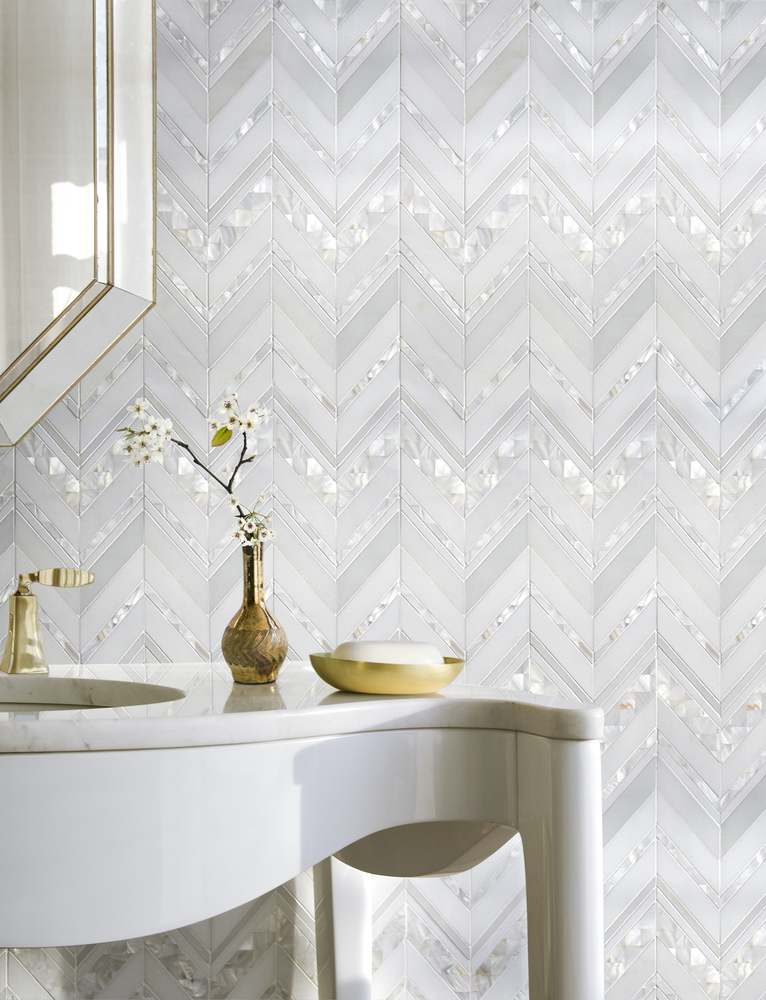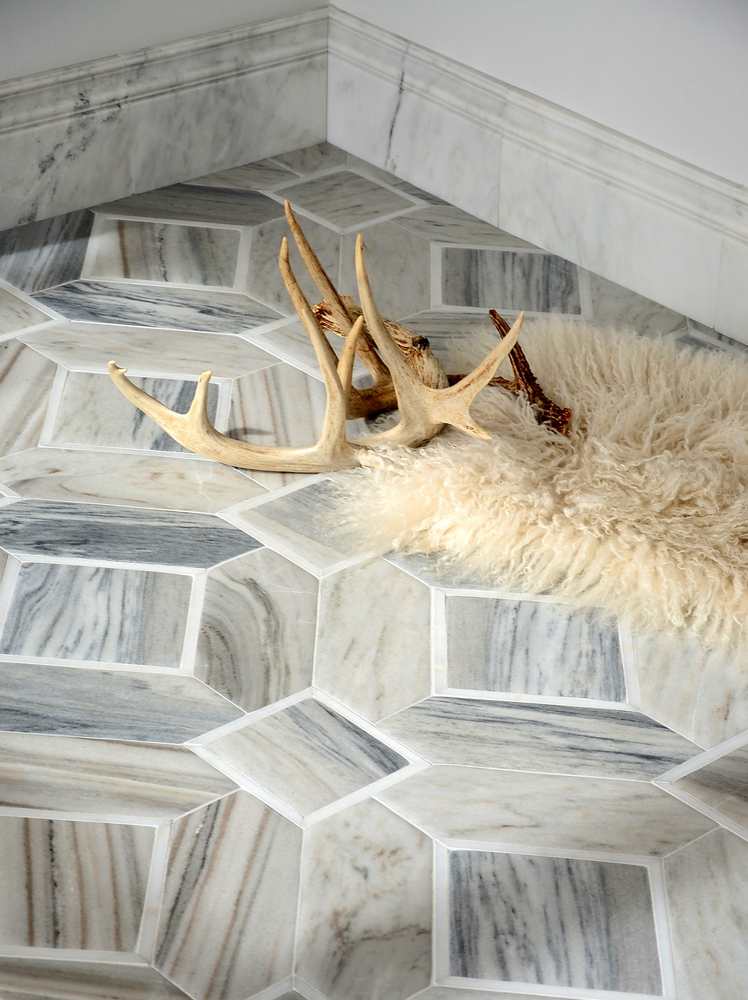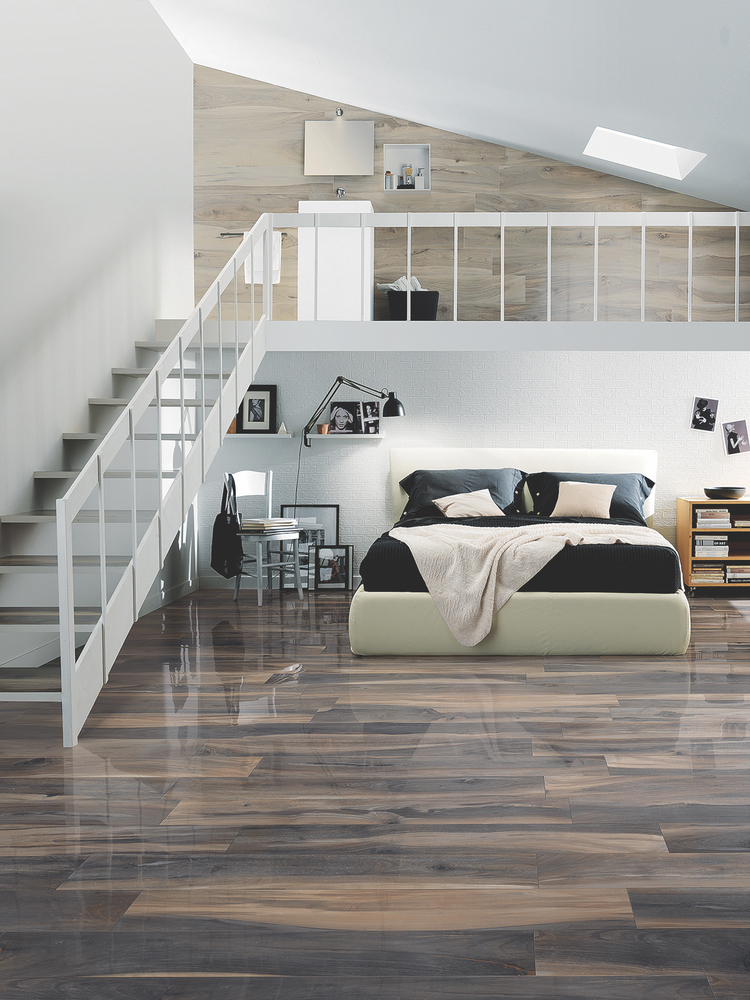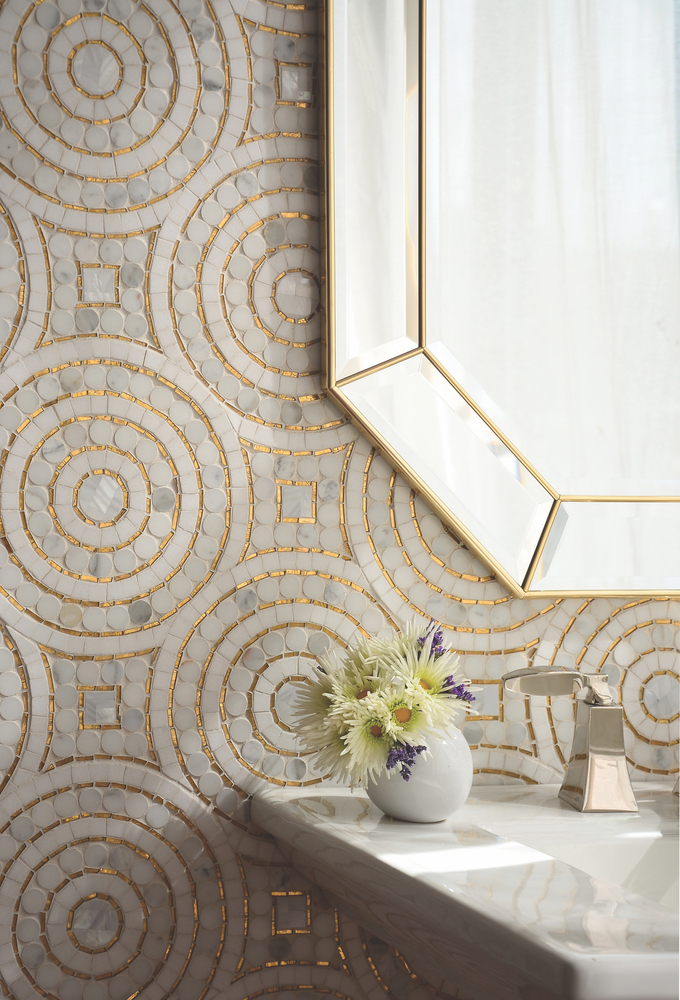 VIE: Many people believe modern minimalism means a very sleek, simple, and monotone style; however, the look can certainly vary. We've seen influences from Bauhaus, midcentury, industrial, and contemporary styles. What advice would you give a client who's interested in finding a minimal style that suits their personal preferences?
SUZY: I would say to keep an individual stamp on whichever style is chosen. Minimalism may mean simplifying to many, but this does not mean becoming plain or boring. Create a flow throughout the house so it doesn't seem to "break" in too many places. A minimalist home should feel calm and not chaotic. Lastly, keeping things timeless and minimal can give homeowners peace of mind that they won't feel the need to change it all in five years as trends pass.
I am always trying to add unexpected warmth or a twist in unexpected areas of the home, whether it be with the tile on the shower floor or ceiling, or with cascading lights. In my eyes, tile is the art and lighting is the jewelry. It's as simple as that.
— V —
---
ARTICLE CATEGORIES