Vintage Swimsuits
Pinup girls. Red lipstick. Hollywood glam.
Introduction by Franco Grimaldi | Photography by Romona Robbins
What a summer! It was really hot, and, if you were anywhere near the beautiful coast of Northwest Florida, you know, thanks to BP, there certainly wasn't a lack of drama. By the grace of God, the "ooze monster" was squelched, and we have seemingly been spared any further disaster along the Gulf Coast.
With the worst behind us, VIE – People + Places is celebrating—celebrating good fortune, quality of life ... and great fashion! In the subsequent pages, join us on a reminiscent voyage—a voyage that pays tribute to those in the past who did things in a way that continue to enrich our lives today.
VIE has put together a fashion spread that showcases spectacular vintage swimsuits, with Destin Harbor and Princess Beach—the heart of Northwest Florida's Gulf Coast—supplying the amazing backdrop. The suits may not be itsy-bitsy or teeny-weeny, and they may not have polka dots either, but who cares? These suits are HOT! But, beware. The images within the following pages might do one of two things—or both—raise your blood pressure or create a desire to get to the coast. Let Northwest Florida's COLA 2 COLA become the object of your desire.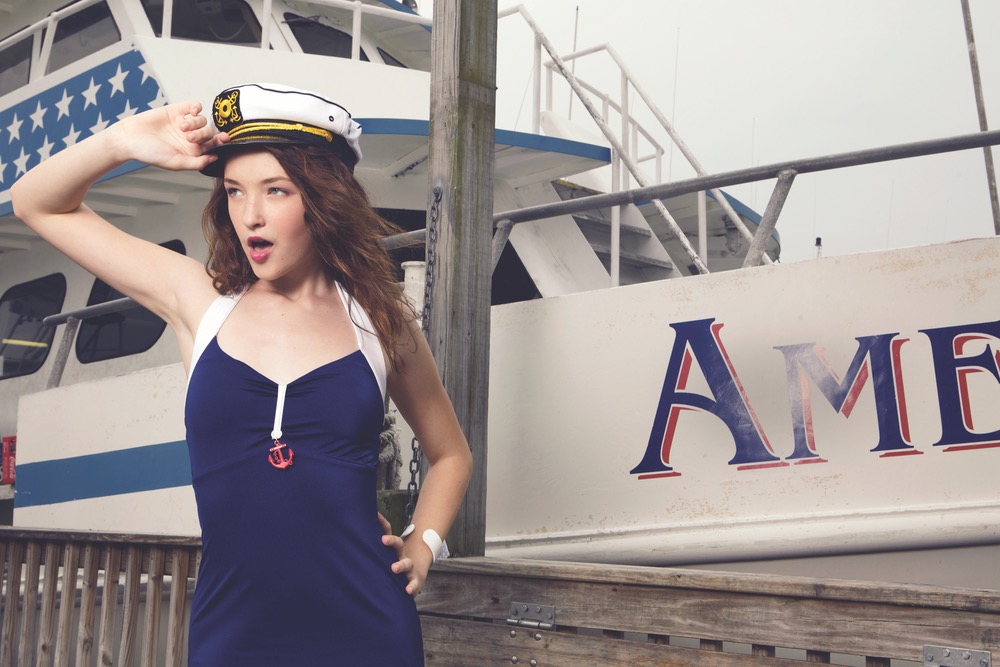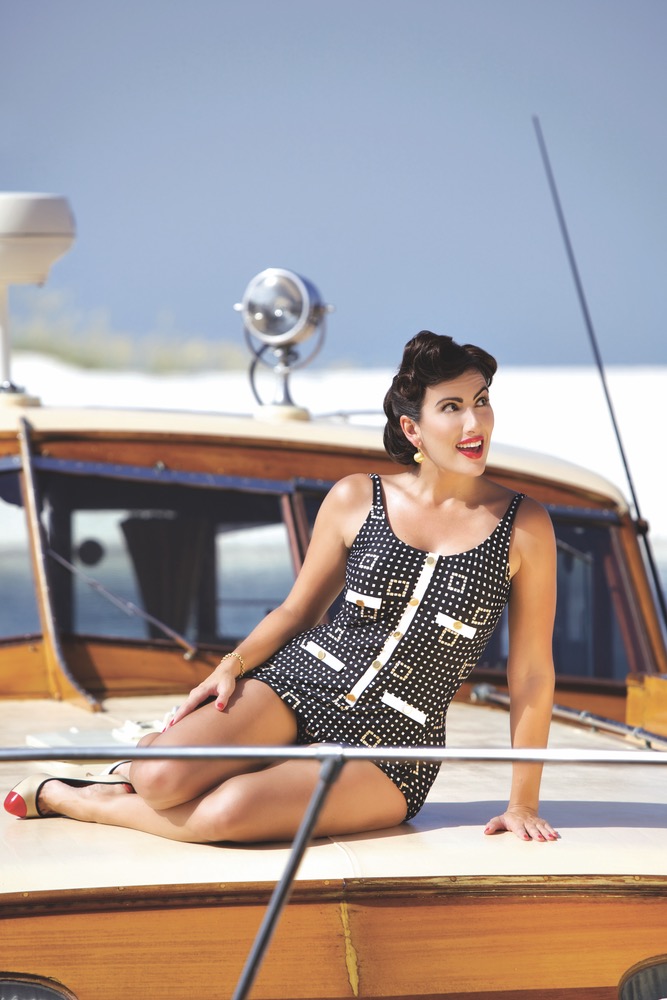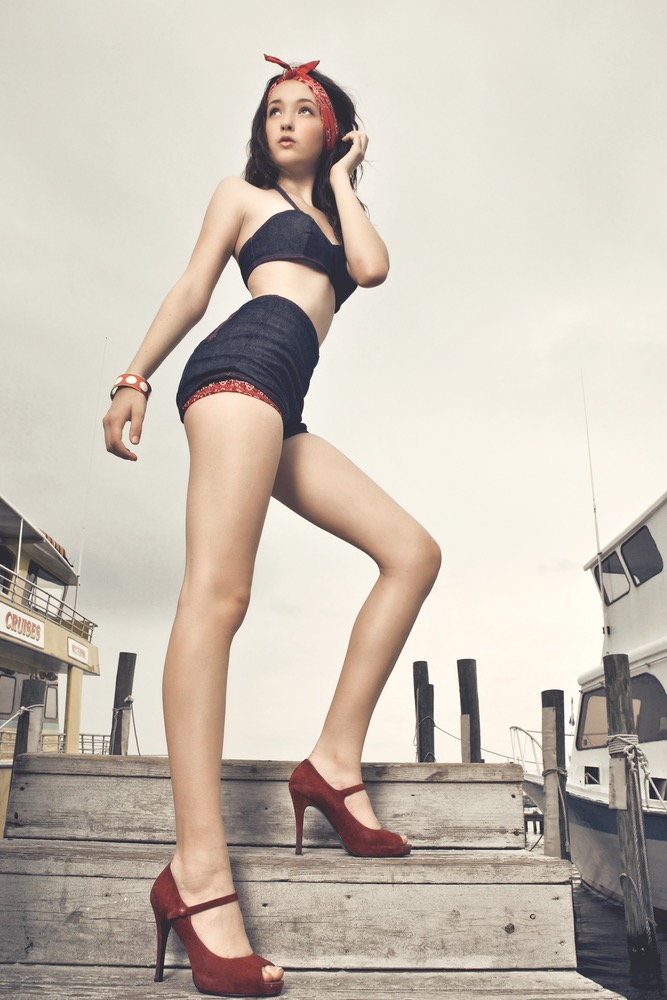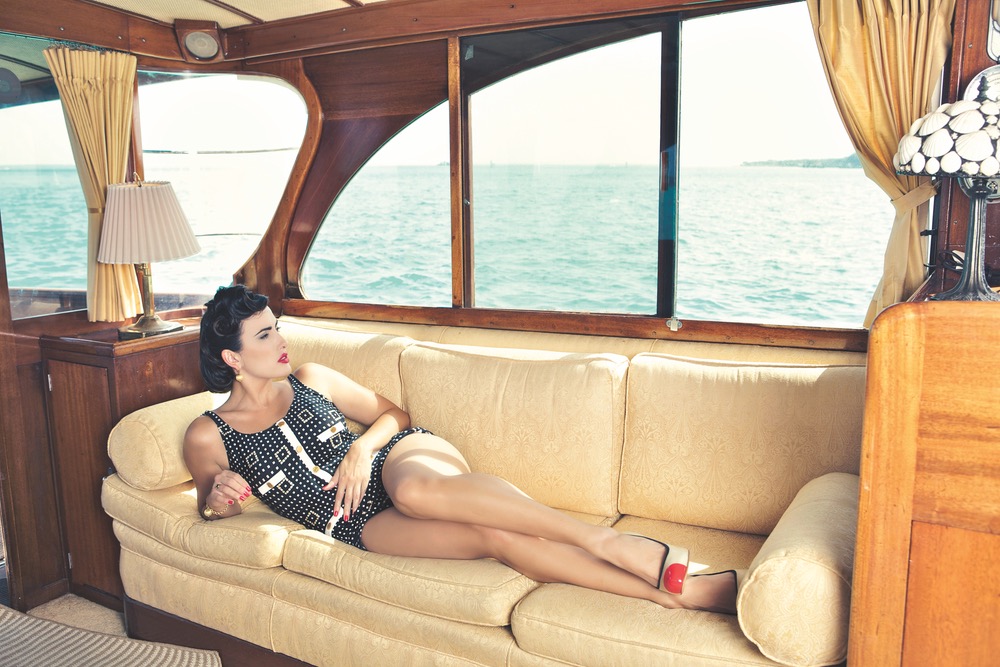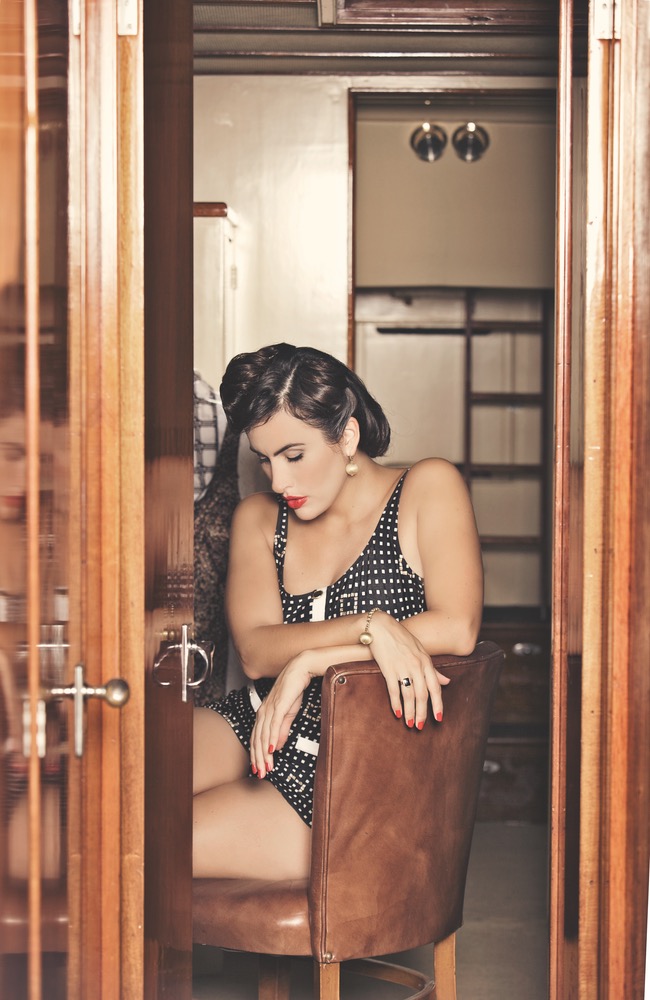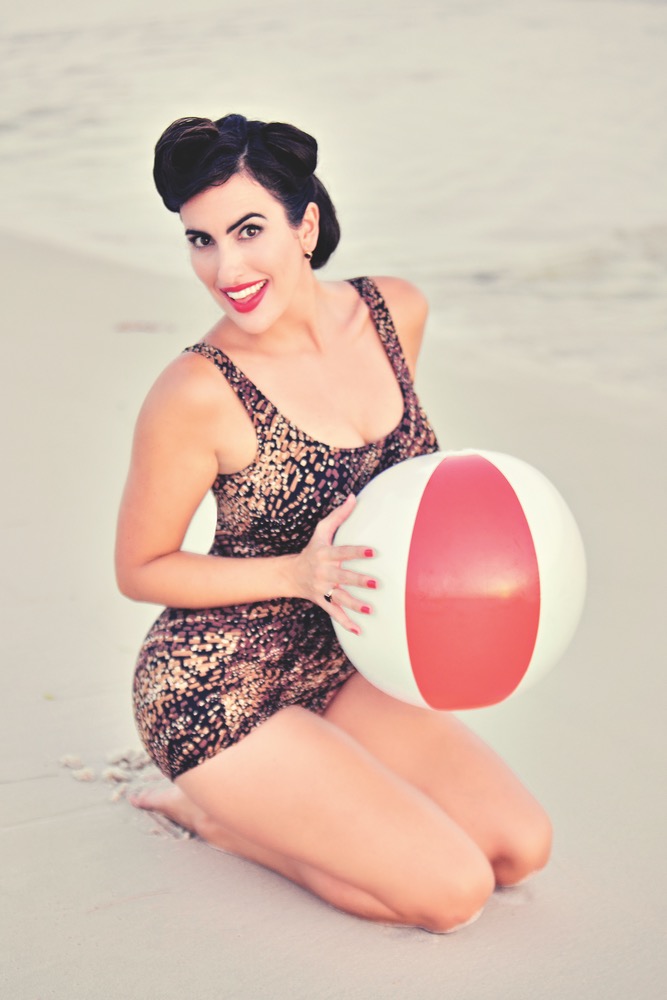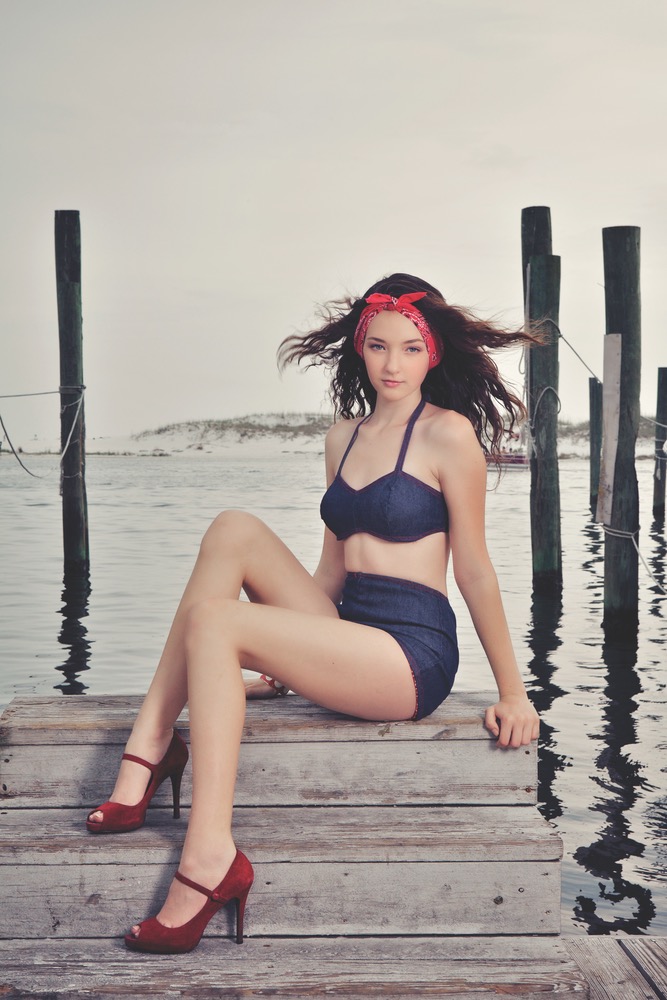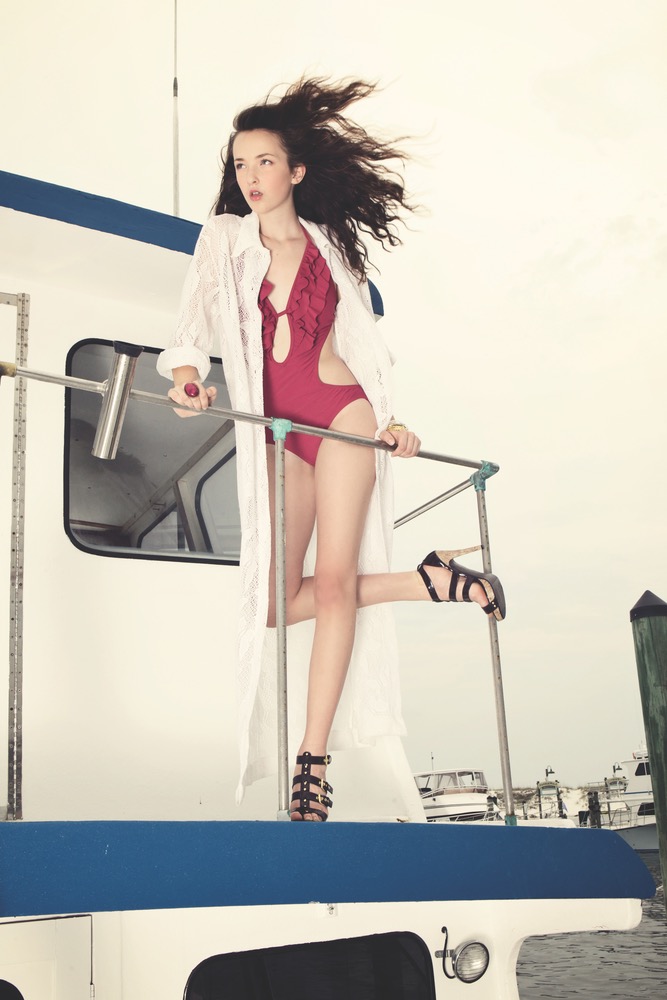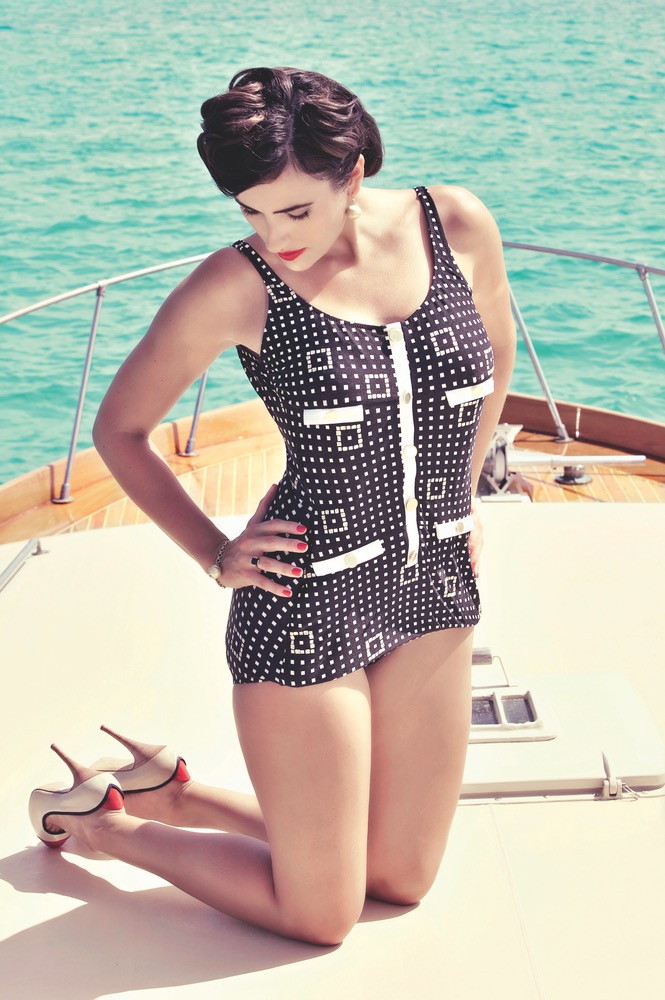 Photography by Romona Robbins, with Shauna Olson assisting Stylist: Janet Longton Model: Angela Long Hair: Rachel London of Frankie's "A Salon" Makeup Artist: Leisha Medeiros of Frankie's "A Salon"
Accessories by Teena d'Haven Boutique, Miramar Beach, FL: Red-tipped shoes: Giuseppe Zanotti Design, $695 Black shoes: Giuseppe Zanotti Design, $740 Gold earrings with round ball: $87 Bracelet: $97
Teena d'Haven Boutique 12555 Emerald Coast Parkway, Suite B Miramar Beach, FL 32550 (850) 269-0781
Mercury Charters Emerald Grande Boardwalk–Destin Harbor 76 Harbor Boulevard Destin, FL 32541 (850) 687-3404
— V —
ARTICLE CATEGORIES