Florida's Ultimate Renaissance Rendezvous
By Kim Duke-Layden  |  
Photography by John Layden
According to a local legend, if Michigan native John C. Williams had won a coin toss in 1892 against Russian immigrant Peter Demens (born Poytr Dementyev), Florida's fourth most populous city would be known today as Detroit rather than St. Petersburg.
Dubbed the Sunshine City and holding the record for the most consecutive sunny days (768) in The Guinness Book of World Records, St. Petersburg averages 361 sun-drenched days per year and is situated on a pristine peninsula between Tampa Bay and the Gulf of Mexico. Numerous causeways and bridges connect St. Petersburg to mainland Florida to the north, the east (to Tampa), and the south (to Bradenton). Besides its sunny disposition, the area boasts sugar-white beaches that have been rated "America's Best" by both TripAdvisor and "Dr. Beach" Leatherman.
Despite humble beginnings as a shipping terminus for Demens's Orange Belt Railway, St. Petersburg's popularity soared during the Roaring Twenties, when the real estate boom thundered through downtown, transforming its skyline seemingly overnight. St. Petersburg quickly became a prestigious playground for the insanely rich, like the DuPonts and the Guggenheims, who fled the frigid north to winter in balmy Florida.
Unfortunately, the Sunshine City's popularity began to wane in the 1950s, and within thirty years, the once-thriving resort town had withered into a retirement refuge, as depicted by the 1985 blockbuster movie Cocoon, which was filmed there. Inheriting the nickname "God's Waiting Room" didn't help to boost tourism either. For me (and many travelers), St. Petersburg simply fell off the radar—that is, until recently, when my husband, John, and I redirected our GPS to downtown St. Petersburg for a long weekend getaway. Wow! What a pleasant surprise awaited us!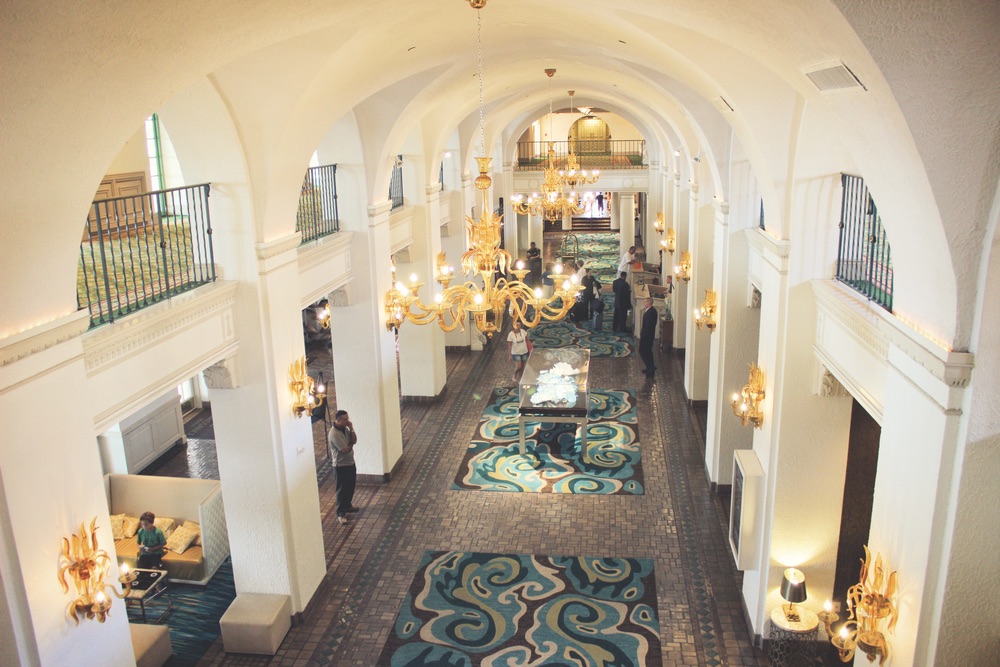 In today's culture where "seventy is the new fifty" and "fifty is the new thirty," sleepy downtown St. Petersburg has reawakened, and it looks better than ever! The town, once jeered as the "land of newlyweds and the nearly dead," now radiates a sophisticated, hip vibe that is attracting international foodies, fashionistas, and culture vultures of all ages.
Nestled along Beach Drive's mecca of eclectic shops and eateries is the spectacular Chihuly Collection, a permanent display of the unique artwork of world-renowned glass artist Dale Chihuly, whose handblown blossoms also embellish the ceiling of the Bellagio's lobby in Las Vegas. In this intimate St. Petersburg gallery, the magnificent Azul de Medianoche resembles a dangling ten-foot-long blue Medusa. Astonishingly, Chihuly's "chandeliers" don't contain lights; rather, they are meticulously created by hanging hundreds of individual, gleaming curlicues. His Persians and Tumbleweeds glass menagerie is equally mesmerizing, and it bursts with brightly colored flowers and Dr. Seuss–like formations.
Nowadays, when the sun melts over Tampa Bay, downtown St. Petersburg no longer rolls up its sidewalks. A fresh spirit has swept in and lit up its restaurant and nightlife scene like a Christmas tree. Tree-lined streets are trimmed with twinkling blue lights. Crowds gather at pet-friendly sidewalk cafés and trendy watering holes for gourmet fare, fine wines, and craft beers. Perennial favorites are Parkshore Grill (www.parkshoregrill.com), the Moon Under Water Tavern (www.themoonunderwater.com), and the Ale and the Witch (www.thealeandthewitch.com). St. Petersburg's bar continues to be raised (pun intended) with the recent addition of the Canopy (www.thebirchwood.com/thecanopy/), a sexy rooftop perch atop the Birchwood hotel with private cabanas and spectacular bay views.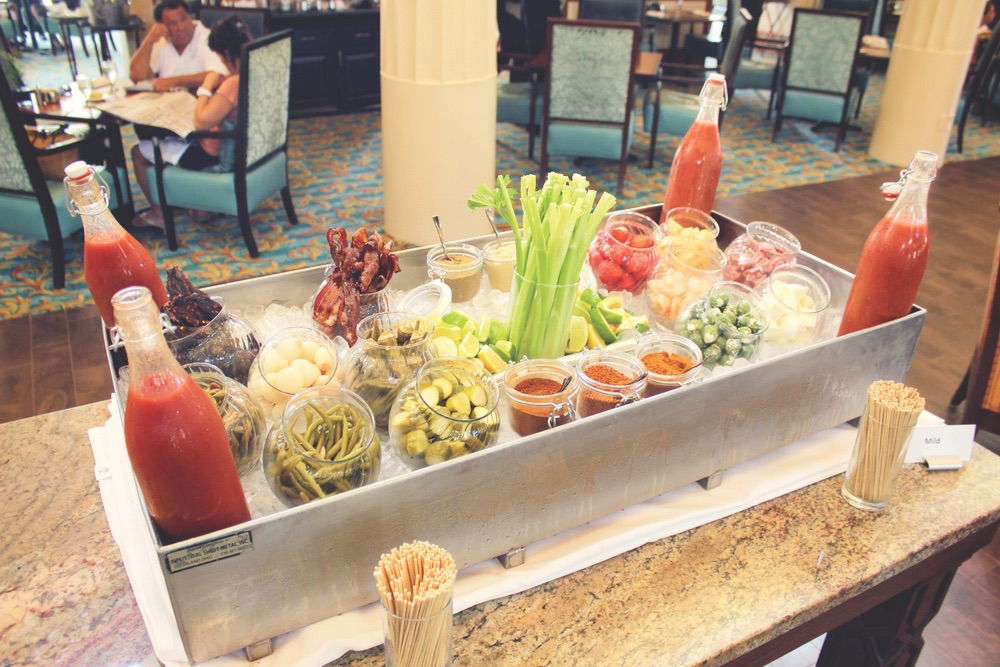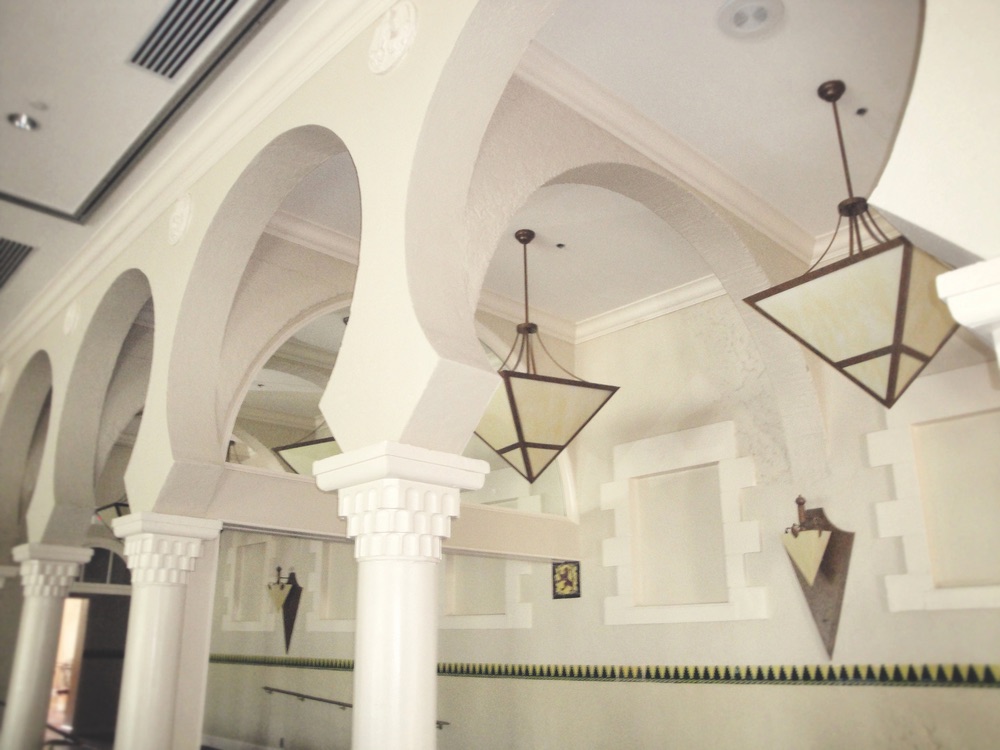 To fully embrace St. Petersburg's heart and soul, you need only consider one place to stay—the luxurious Vinoy Renaissance St. Petersburg Resort and Golf Club (www.vinoyrenaissanceresort.com), a premier AAA Four Diamond resort that deftly blends old-world refinement with modern-day amenities. For nearly a century, this invincible grand dame, painted "Vinoy Pink" (its exclusive hue), has stood as a spectacular example of 1920s-era Mediterranean Revival architecture and St. Petersburg's most iconic landmark.
When we arrived at the Vinoy's stately entrance, we were greeted by friendly attendants who magically swept our car and bags away. We followed the hotel's walkway, which nuzzles a shady patio with couches and fire pits, up to the historic arched veranda. A long row of rocking chairs overlooking the glistening bay beckoned us to linger before continuing inside.
The Vinoy's Grand Lobby is aptly named and oozes old-world charm redefined with modern panache. Soaring two-story vaulted ceilings are adorned with dozens of glimmering chandeliers and hand-stenciled pecky cypress beams. Bold carpets with patterns reminiscent of the ocean are splashed atop quarry-glazed tiles. The dramatic Art Deco–inspired backdrop is accented with vivid blues, greens, gold, and silver, creating theater for the eyes.
As I gazed about, I couldn't believe that I was finally staying at the Vinoy. When I was an employee of Sandestin Golf and Beach Resort, many of my former bosses and colleagues had raved about the historic gem where they had worked before moving to the Emerald Coast. More than a decade had passed since their days at the Vinoy, but during my stay, I met many staffers whose adoration hadn't waned for these Emerald Coasters: Mike Stange, Rob Babcock, Sabine Laguna, Paul Wohlford, Hem Chee, and Mike Speicher.
The Vinoy was recently singled out as the Renaissance Hotel of the Year among all of its U.S. properties. This historic luxury lodging features a seventy-four-slip marina, an eighteen-hole golf course, and a twelve-court tennis complex. In addition, St. Petersburg's leading lady has a riveting story that unfolds like a Hallmark Hall of Fame movie encompassing celebrity, devastation, and a phenomenal comeback!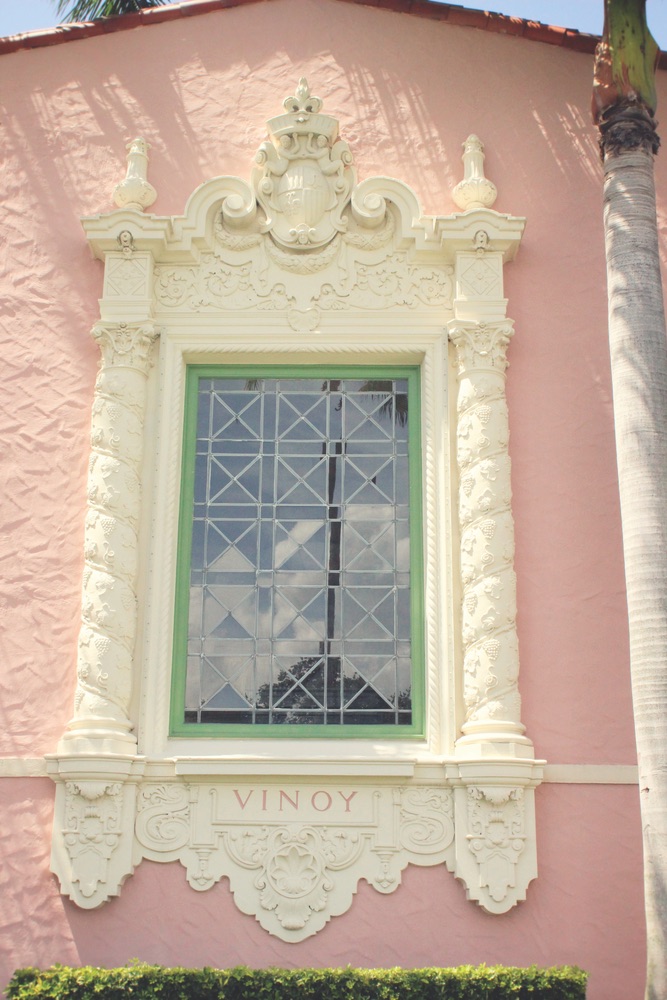 It all began back in 1923 during a party hosted by prosperous St. Petersburg businessman Aymer Vinoy Laughner, whose flamboyant father named him after a fictional French Arab chieftain, Aymer Vinoy. Laughner bet his best friend, famed golfer Walter Hagen, that if Hagen could drive several golf balls off of Laughner's watch face without breaking the crystal, Laughner would build a luxury hotel on the waterfront property across from his home and name it "Vinoy." Needless to say, Hagen won the wager, and on New Year's Eve 1925, Laughner opened the glorious Vinoy Park Hotel—and a legend was born!
These days, to commemorate the Vinoy's serendipitous inception, hotel guests are invited to step back in time each afternoon at five and test their putting skills atop a replica watch. Although my stroke was decent, John scored a hole in one!
From the get-go, this boom-era hotel became the bee's knees of premier winter retreats for the affluent, famous, and influential. Marilyn Monroe and Joe DiMaggio were often spotted rendezvousing in the Vinoy's lush Tea Garden, which held some of the hotel's most unique amenities, including portable solaria for nude sunbathing. For thirty-five cents, attendants would continually rotate these roofless tanning booths on wheels as the sun inched across the sky. Back when St. Petersburg was known as the Health City, nude sunbathing was as much wellness related as it was risqué, and it was often prescribed to treat arthritis, neuritis, rheumatism, and respiratory problems.
Top-drawer clientele were allured by the Vinoy's world-class entertainment and opulence. The hotel's avant-garde Pompeii Dining Room featured hand-painted, frescoed ceilings and wall murals, which reflected the then-recent discovery of Pompeii's ruins. The in-house orchestra serenaded the Vinoy's Downton Abbey–attired guests daily during afternoon tea, dinner, and dancing that followed afterward in one of Florida's grandest ballrooms.
Because the Vinoy catered to such a well-off clientele, the hotel breezed through the Great Depression without so much as a hiccup in business. Yet, when WWII erupted in 1942, it crippled the belle of the ball. Desperate for revenue, the hotel stripped down to its bare bones and leased itself out as a military training center and barracks for war-bound cooks and bakers. By December 1944, however, the Vinoy had reprised its role as the grand dame of St. Petersburg, and its glorious heydays returned.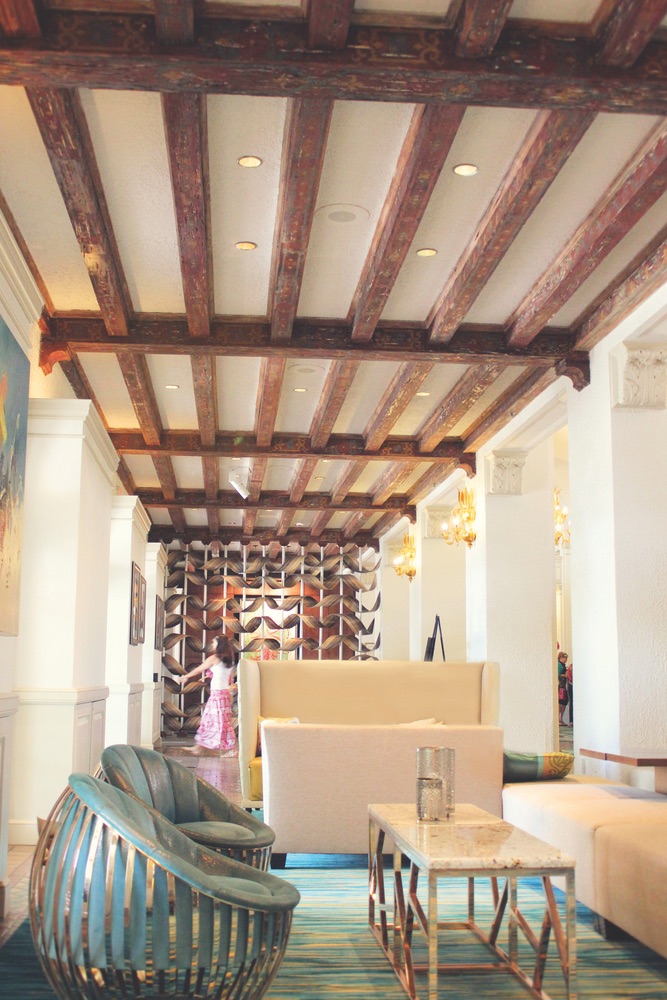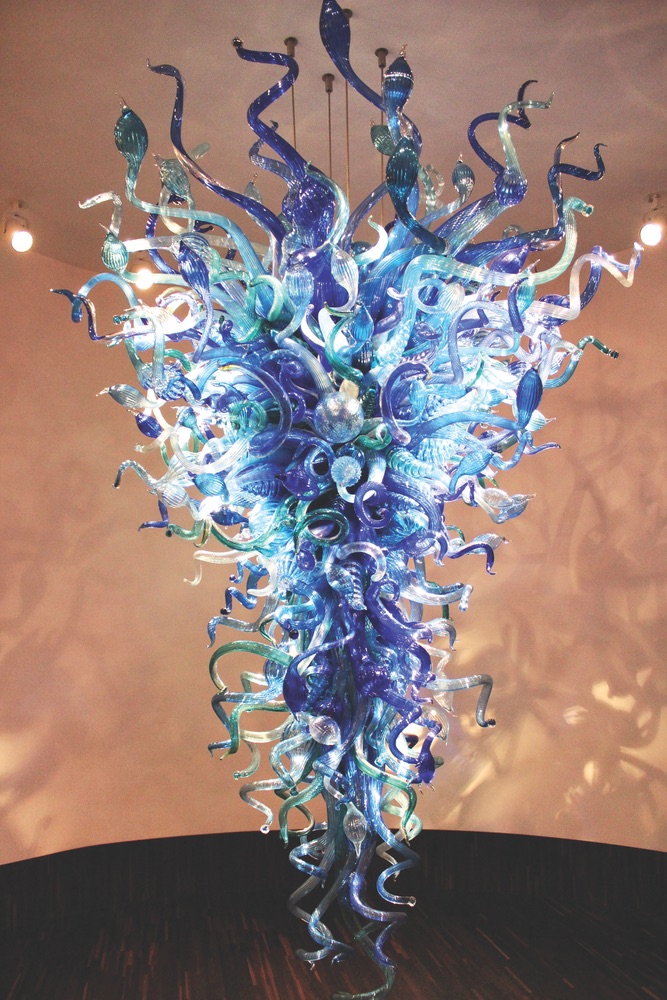 Unfortunately, the good times didn't last long. Beginning midcentury, when the hotel's owners refused to add air-conditioning and travel trends shifted, business started spiraling downward again. By 1970, the Vinoy barely subsisted as a low-rent boarding house; within four years, the inevitable happened. St. Petersburg's beloved landmark was boarded up, its contents sold off; for the next eighteen years, the dilapidated building sat abandoned.
Had it not been for the determination of St. Petersburg's tenacious townspeople, this saga could have easily ended very differently. The locals rallied and secured the Vinoy's coveted placement on the National Register of Historic Places (www.historichotels.org). Later, they freed her from the wrecking ball with a voter referendum. Despite their highly commendable endeavors, the fight was far from over. What they needed was a visionary with incredibly deep pockets, otherwise their pink stucco phoenix would never rise again.
After a litany of failed attempts by countless investors and developers facing insurmountable odds, the stars finally aligned in 1990. At this time, developer Fred Guest accomplished the impossible by rescuing the Vinoy! Almost immediately, St. Petersburg's cherished grand dame underwent an epic two-year, $93 million extreme makeover. Painstaking measures were taken to preserve and recapture the historic hotel's original design and detailing, while simultaneously expanding and upgrading rooms with modern creature comforts. Several crucial recreational amenities were also added, enabling the resort to compete against its numerous beachfront rivals.
The big reveal occurred on July 31, 1992. With much pomp and circumstance, the "pink palace" was rechristened the Stouffer Vinoy Resort and was named by the National Trust for Historic Preservation as one of the Historic Hotels of America. Fully restored to all her original splendor, the first lady of St. Petersburg returned to her rightful place as the epicenter of the downtown waterfront, and for the first time, she operated year-round.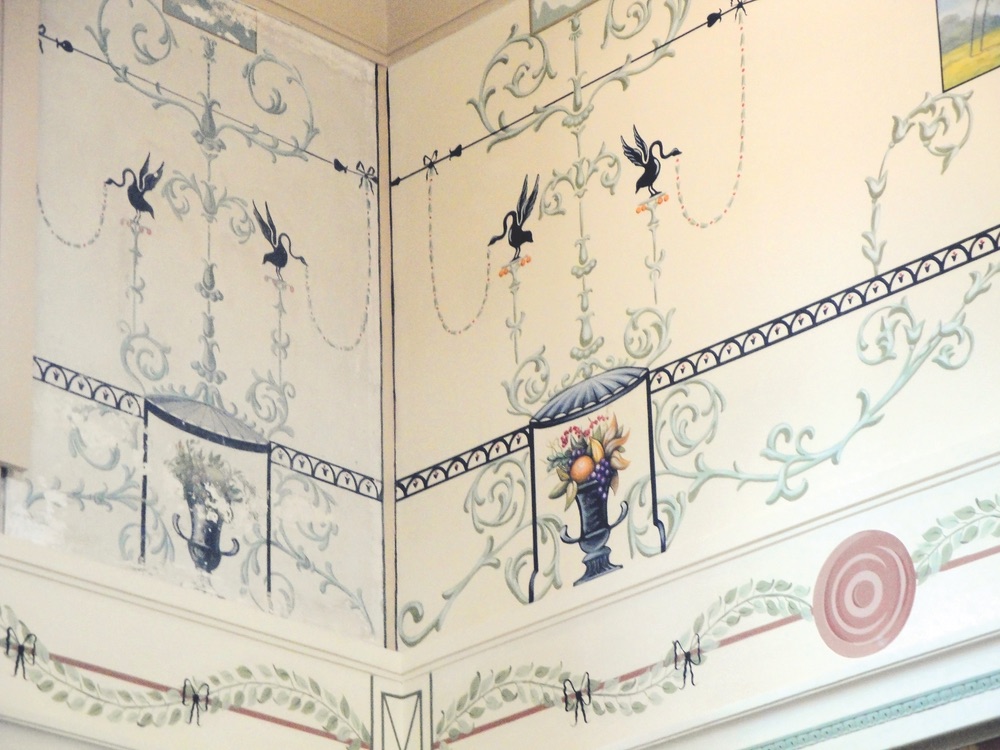 The grand reopening was hailed a huge success, yet several uncontrollable financial setbacks forced the property into foreclosure before its first anniversary. Fortunately, the hotel was allowed to continue operating, and shortly thereafter, the Renaissance Hotel Group bought the Vinoy. Fittingly, it was given the name the Vinoy Renaissance St. Petersburg Resort and Golf Club. Under the leadership of Mike Stange and Rob Babcock, business soon rocketed and has soared ever since!
The Vinoy's victorious revival did more than restore St. Petersburg's deflated morale: it was the catalyst for spurring downtown's remarkable revitalization that followed suit. I can't imagine a more avid cheerleader for St. Petersburg than the Vinoy's current general manager, Russ Bond. Both an endearing ambassador and an unofficial mayor, Bond is constantly touting his adopted hometown, and he enthusiastically encourages his resort guests to patronize the businesses in the area.
Our lovely and spacious room was located in the newer guest tower and featured sweeping views of bobbing boats and Tampa Bay. After settling in, we sipped sunset cocktails on the breezy Veranda, then walked downstairs to Fred's Steakhouse. Fred's is named for the resort's rescuer, Fred Guest, and is only open on Friday and Saturday evenings. Exclusive to Vinoy guests and club members, Fred's is an elegant place with dark oak paneling, bow tie–clad servers, and Continental cuisine. After a delightful dinner, we explored St. Petersburg's lively downtown waterfront.
Following a great night's sleep, we ate breakfast at the Vinoy's signature restaurant, Marchand's Bar and Grill. Located in the former Pompeii Dining Room, Marchand's retains a 1920s vibe with ceiling frescoes and recently restored Italianate murals. Typically, I breakfast on Greek yogurt and fruit, but I couldn't resist Marchand's tempting weekend brunch menu, starting with their bottomless Bellini bar. The entrées were equally decadent: Florida lobster omelets with asparagus and Havarti cheese; rhubarb French toast with candied almonds and mascarpone; and Eggs in a Jar—Anson Mills cheese grits, poached eggs, and fried rock shrimp topped with roasted chili hollandaise. It might be more aptly named "Joy in a Jar"!
One of my favorite nonfattening highlights was a guided history tour given by the Vinoy's in-house historian, Elaine Normile. She took us through the Vinoy's grandiose ballrooms and the Tea Garden, and she shared fascinating stories about the hotel's history and its famous past guests. Among the original artifacts on display in the Vinoy's noteworthy History Gallery are room keys, pieces of china and silver, and vintage postcards.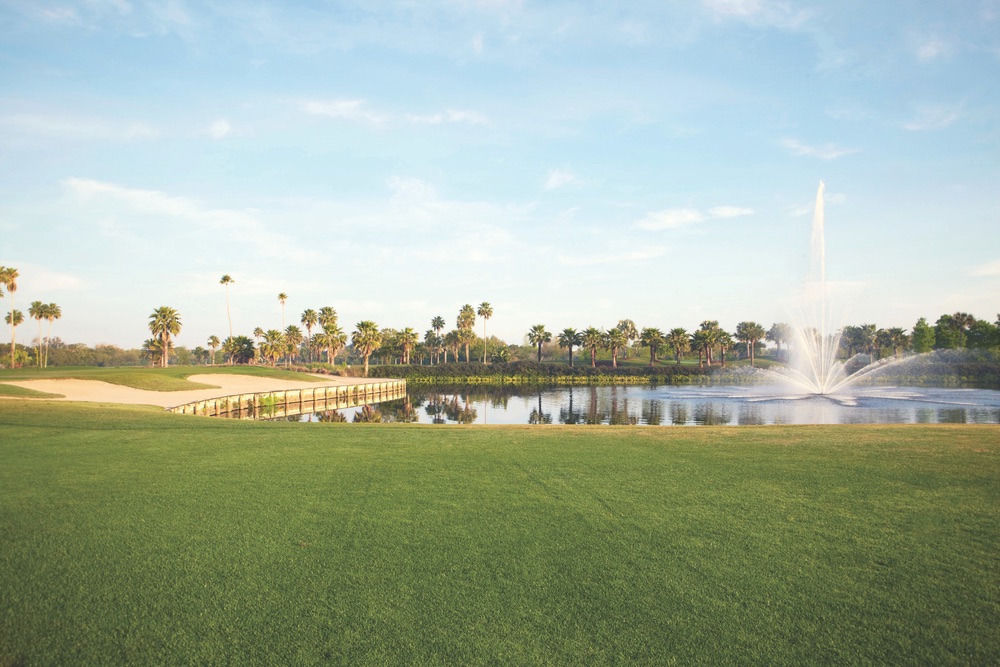 Normile, who has worked at the hotel since its reopening, readily credited Mike Stange with initiating the Vinoy's award-winning history tours. Stange says that he conceived the idea after taking similar tours at other historical hotels, like Hotel del Coronado near San Diego and the Hotel Hershey in Pennsylvania. Anyone can attend Normile's history tours, which are given Wednesday through Saturday at 10:30 a.m. and include a three-course lunch at Marchand's ($25, inclusive of tax and gratuity. Reservations are required, so please call 727.894.1000, ext. 8005).
The Vinoy Renaissance St. Petersburg Resort and Golf Club is truly a destination within a destination, and royally spoils you with its world-class amenities. While John channeled his inner John McEnroe on one of the beautiful clay courts, I sweated it out in a complimentary Pilates class at the Vinoy's fully equipped fitness center. At their salon and day spa, "Octo-hands," the name fondly given to masseur extraordinaire Paul Ameda, worked out all my kinks and knots. Later, John and I reunited poolside for a refreshing dip under the cascading waterfall that overlooks Tampa Bay, and we basked in the sunshine while smiling servers brought us yummy frozen mojitos and cooling towels.
The Vinoy's Audubon-certified 18-hole, par-72 championship golf course is located nearby on prestigious Snell Isle. Osprey nests and wildlife sightings are prevalent here—a beautiful setting for our putting lesson. I loved the historic clubhouse, which was once part of a Russian palace and features Moorish architecture with keyhole arches and onion domes. Although the resort runs a complimentary shuttle, we decided to walk the scenic mile-and-a-half stretch back to the hotel.
Our walk was enjoyable, but traveling the same course aboard an exquisite, forty-four-foot catamaran was definitely the cat's meow! After cruising around the bay, we dropped anchor near Snell Isle and frolicked among the dolphins before returning to the Vinoy's marina. Besides cruises on the Meow, Sailing Florida (www.sailingflorida.com) offers an extensive fleet of sailing and powered boats, all of which would be purrrr-fect for a great day on the water.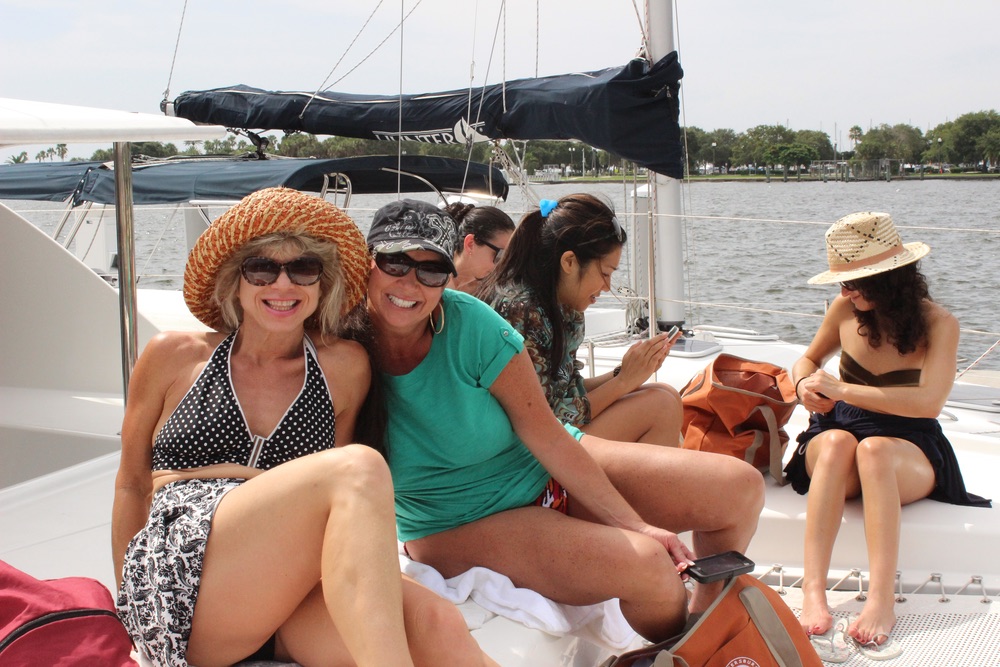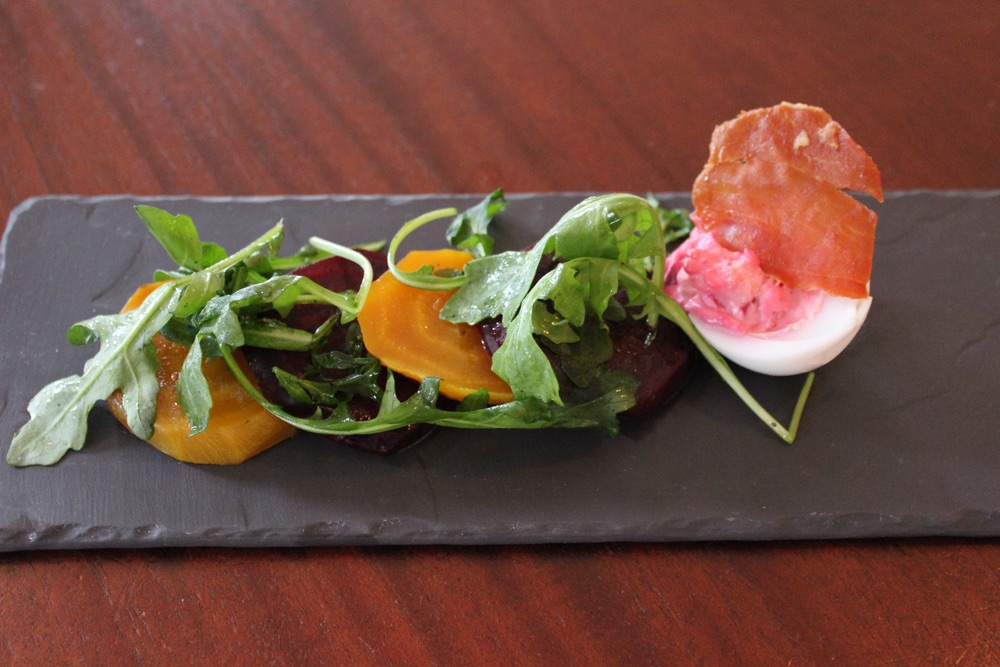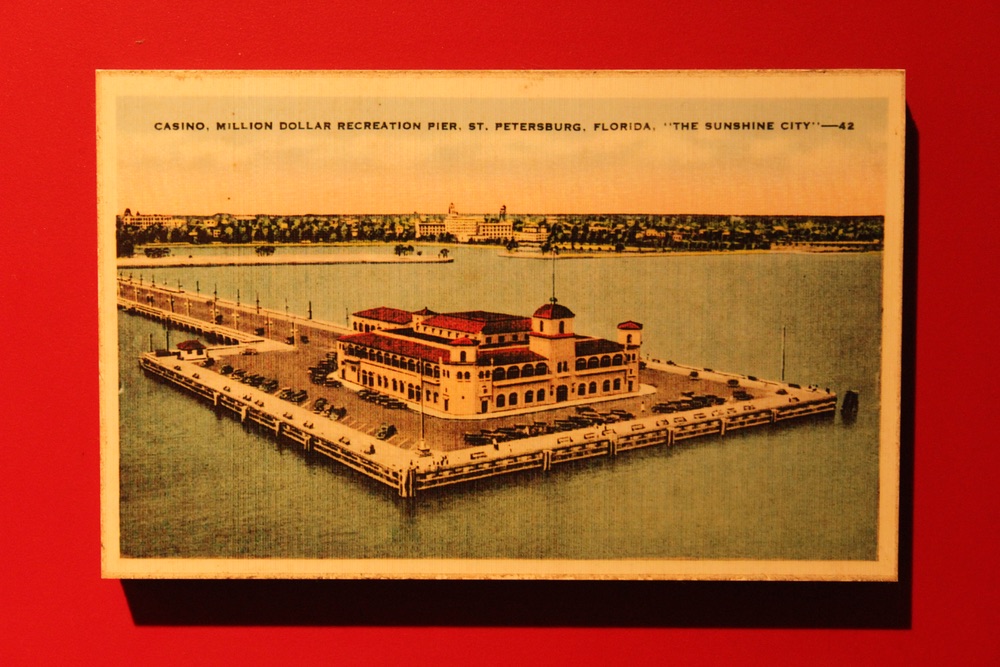 On our last night, we returned to award-winning Marchand's for an amazing six-course farm-to-fork feast. Chef Mark Heimann outdid himself and deliciously prepared several foods that I had never tasted, such as deviled quail eggs and a tender roasted lamb's tongue. From the first sip of bubbly through the dessert course, expert sommelier Mark Jenkins paired the vines divinely.
The next morning, during an early run along downtown's continuous strand of picturesque, waterfront parks, John and I couldn't fathom eating another bite. Yet hours later, when we returned to Marchand's for our "final hooray," my eyes lit up at Sunday's "Build Your Perfect Bloody Mary" bar. It brimmed with thirty squeal-worthy toppings: beef jerky, bacon, shrimp, olives stuffed with goat cheese, feta-stuffed Peppadews, asparagus, smoked Gouda, and an array of crunchy veggies that the Vinoy personally pickles. Needless to say, I relished it like a crudité candy store, and I rank it as my best Bloody Mary ever!
Much too soon, our glorious getaway ended. On the six-hour drive home, we couldn't stop reminiscing about the trip's many highlights and started a lengthy wish list of to-dos for a future visit. When our lucky thirteenth wedding anniversary rolled around a few weeks later, I surprised John with reservations for a déjà vu rendezvous to St. Petersburg's effervescent grand dame. This December 31, when the Vinoy turns eighty-eight years young, John and I will be celebrating with one foot in the Great Gatsby–era and another eagerly greeting 2014! Cheers and happy New Year!
— V —
---
Kim Duke-Layden is an international adventurer whose motto is "I haven't been everywhere, but it's on my Bucket List!" She lives at Sandestin Golf and Beach Resort in Miramar Beach, Florida, with her husband, John, and in between adventures, she writes for VIE. You can drop her a line at Kim@viezine.com.
ARTICLE CATEGORIES