By Tori Phelps  |  
Photography by Gerald Burwell
On May 13, some of the most influential women in the United States gathered in New York City to fete a few of their own: women who, at the corporate or grassroots level, have made significant contributions to the feminist ideals of social, economic, and political justice. At the invitation of activist Jane Comer, VIE Publisher Lisa Burwell and VIE Special Assignment Writer Anne Hunter attended the Ms. Foundation's Gloria Awards—an experience as powerful as it was eye-opening, and one that VIE is proud to share.
As Beyoncé melodically queried: "Who runs the world? Girls!" Catchy. Inspirational, even. But is it true? From the bluest blue-collar job to the corner office, women still earn a fraction of what men do for the same work, and fewer than two dozen women hold the office of president or prime minister in a world that comprises nearly two hundred countries. It seems Beyoncé's assertion may be a bit premature.
Or is it?
When Gloria Steinem, the baby-boomer generation's most famous feminist, teamed with Marlo Thomas, Patricia Carbine, and Letty Cottin Pogrebin to launch the Ms. Foundation for Women four decades ago, discrimination and Mad Men–style attitudes were an everyday reality. The organization's goal was to elevate women's voices and create positive change—not an easy task in the face of opposition who liked the status quo, thank you very much. Nevertheless, the Ms. Foundation dug in, beginning with funding domestic abuse hotlines and rape crisis centers and investing in childcare centers so mothers could earn a living. It was one small step for woman, but one giant leap for womankind.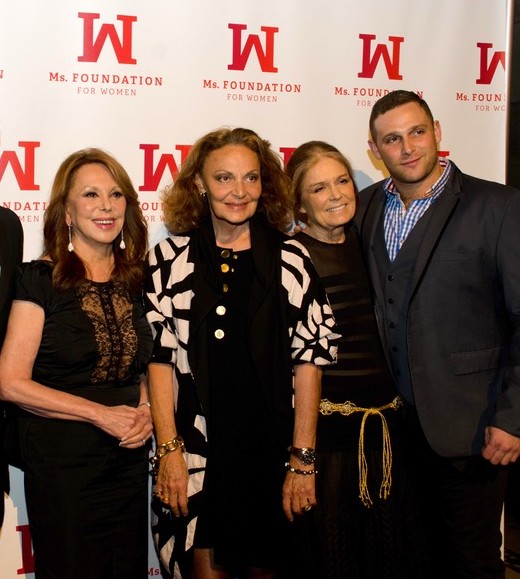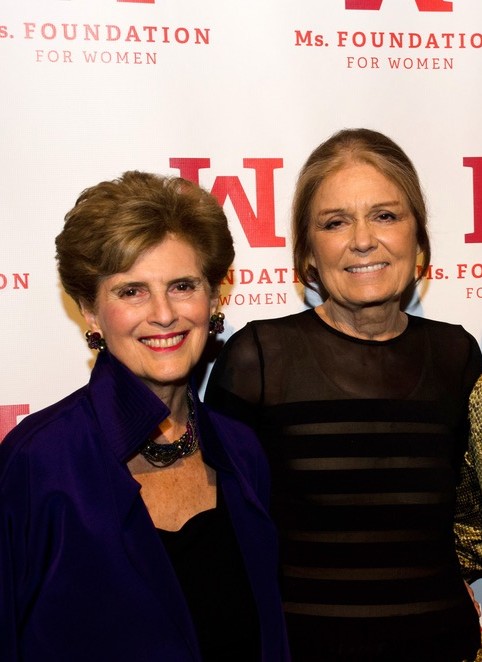 Lest we forget, the Ms. Foundation was created in an era when women couldn't get car loans, student loans, or credit cards in their names; when Native American women sometimes were forcibly sterilized; and when lesbians routinely lost custody of their children because of their sexual orientation. If you're surprised that everything from domestic abuse services to credit cards weren't available to women just forty years ago, thank the Ms. Foundation and its cause for putting such distance between us and … that.
Today, girls are taught that they can do anything, that they can be anything. And fortunately, that's largely true. This removal of barriers is what the Ms. Foundation has fought so hard for, and yet complacency is a real danger for women who have grown up without these obstacles. Are the younger generations as passionate about feminism as their foremothers? The answer may lie in the Ms. Foundation's Twenty-Fifth Annual Gloria Awards. One of the most surprising threats to modern feminism comes from women who haven't traditionally viewed themselves as feminists—mostly because they never had to. Burwell, whose three decades of professional success includes founding and publishing her own magazine and branding company, admits to being late to the feminist party. "I never saw a person's gender or skin color as an element of their success, or lack thereof, so it's been hard for me to recognize that there are and were barriers," she said. "But as I sat in the room that evening, I realized for the first time that this movement I was witnessing had actually helped me open doors and be accepted as a valued voice in the business arena from early on in my career." 
Her takeaway—that, like it or not, she was free to live her dream, thanks to pioneers who had changed the workforce all those years ago—hit home for many audience members who hadn't been on the front lines in the beginning.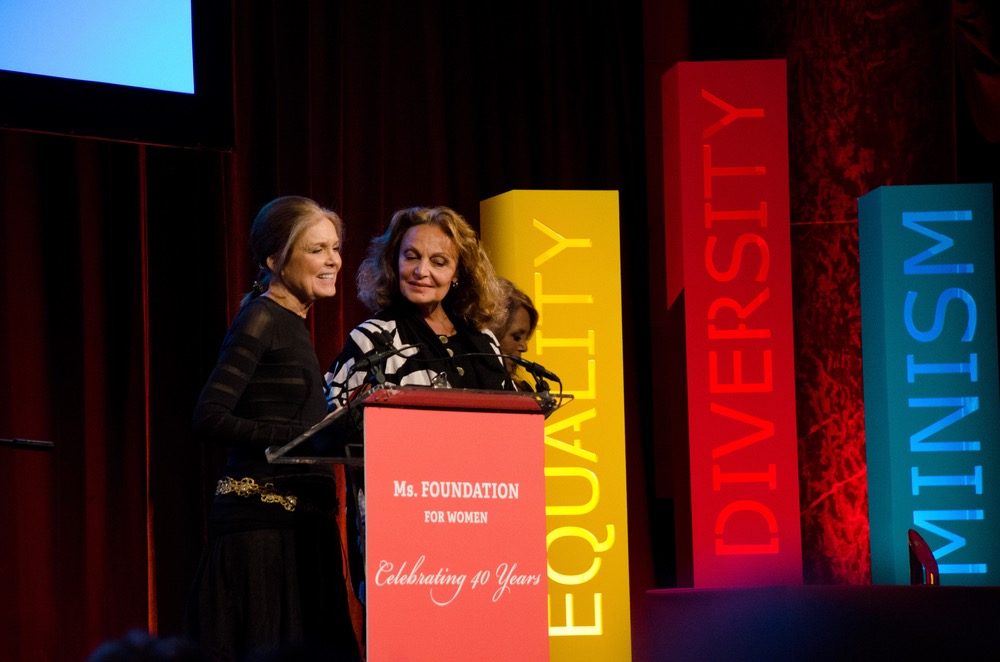 A Salute to Women of Vision
This year's Gloria Awards: A Salute to Women of Vision continued its tradition of honoring inspirational businesswomen, philanthropists, and nonprofit leaders—both established and emerging change makers who share the foundation's mission of bettering women's lives through hands-on activism and policy reform.
Some of the honorees were well-known names: Eleanor Holmes Norton, a twelve-term Congresswoman for the District of Columbia renowned for her work on universal human and civil rights, and iconic fashion designer Diane von Furstenberg, who lives out a global commitment to women-centered philanthropy and mentorship. It was clear that in these trailblazers, the fervor of the early feminist movement still burns brightly. "Our host, Jane Comer, was recognized as the Gloria Awards Woman of Vision and Action winner in 2010, and we were inspired and proud to share in her accolades and accomplishments," added Burwell.
Von Furstenberg, in fact, delivered a poignant speech, sharing a personal and family history characterized by unabashed optimism and astonishing persistence. She shared that her mother, who gave birth to von Furstenberg just eighteen months after being freed from a Nazi concentration camp, instilled in her daughter that failure wasn't an option. Von Furstenberg internalized that message, not only as it related to her, but to others as well. When she married a prince, she declined the title of princess, opting instead to retain her own identity and use her growing influence to raise other women up. After all, failing them wasn't an option.
Other veteran women's activists honored at the Gloria Awards included Melinda Wolfe, head of Professional Development at Bloomberg and a tireless advocate for corporate diversity, and Lauren Embrey, president and CEO of the Embrey Family Foundation and CEO of Embrey Interests, a human rights campaigner who produced a documentary on the commercial sexual exploitation of children in America.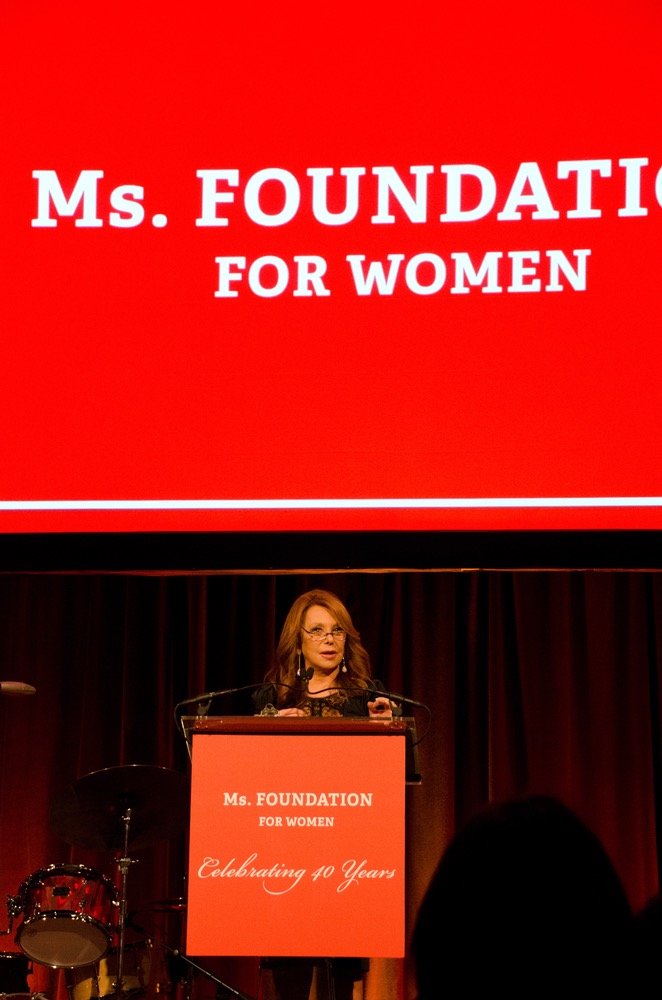 Then, there were the newcomers: fresh voices who have fearlessly joined the fight for equal economic opportunity, health-care access, and antiviolence measures. Their ranks included Saru Jayaraman, director of the Food Labor Research Center at the University of California, Berkeley, who helped cofound Restaurant Opportunities Centers United (ROC-United) after 9/11 to help displaced food workers. Now, as ROC-United codirector, she fosters its mission to improve wages and working conditions for the country's ten million restaurant workers. Sunny Clifford, an indigenous Lakota woman from South Dakota's Pine Ridge Indian Reservation, is a young activist focused on protecting and expanding Native American women's reproductive choices—most recently, by leading a campaign to improve access to emergency contraception for women dependent on Indian Health Services.
"Each of them has charted a new course for their female comrades," observed Anne Hunter of the honorees, "a path that Gloria Steinem had blazed before them."
Feminism in the Twenty-First Century
This year's event was particularly meaningful, as it celebrated not only the twenty-fifth Gloria Awards, but also the fortieth anniversary of the Ms. Foundation. The 2014 event is already eagerly anticipated, with Gloria Steinem celebrating her eightieth birthday next year. Of course, the evening truly belonged to the honorees, whose deeds speak volumes about their courage, determination, and audacious vision. But it was impossible to overlook the magnetism of the woman who started it all.
Decked out in an elegant ensemble that she accessorized with her beloved cowgirl boots, Steinem radiated a heady combination of humility, strength, beauty, and grace. Knowing that she had influenced every woman in the room—and that the group actually represented a small fraction of the people touched by her work—was the very definition of awesome.
In her four-decade-plus journey toward changing the American landscape, she has fought for the everywoman, though the guest list revealed that her cowarriors include many notable names as well. Along with Diane von Furstenberg and Marlo Thomas, Olympia Dukakis was in attendance. Whether the women had marquee names, or were well known in only their corner of the world, the attendees had one thing in common: helping others within their sphere of influence. "What I witnessed was the mindset that to whom much is given, much is expected," said Lisa Burwell. "And that may have been the most important message for me that evening—that these women tirelessly give back."
What I witnessed was the mindset that to whom much is given, much is expected... And that may have been the most important message for me that evening—that these women tirelessly give back.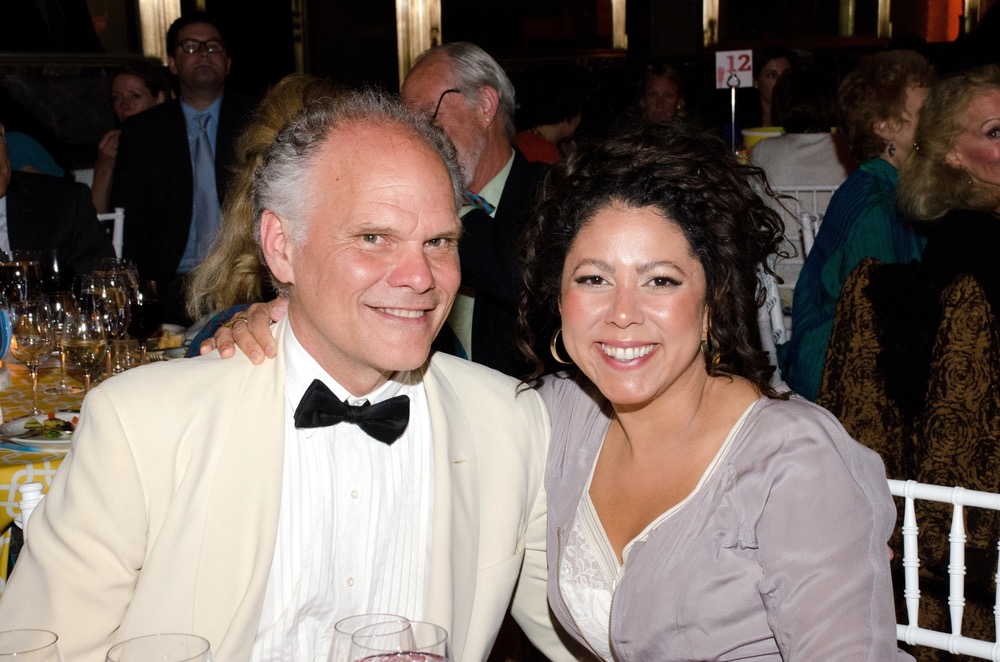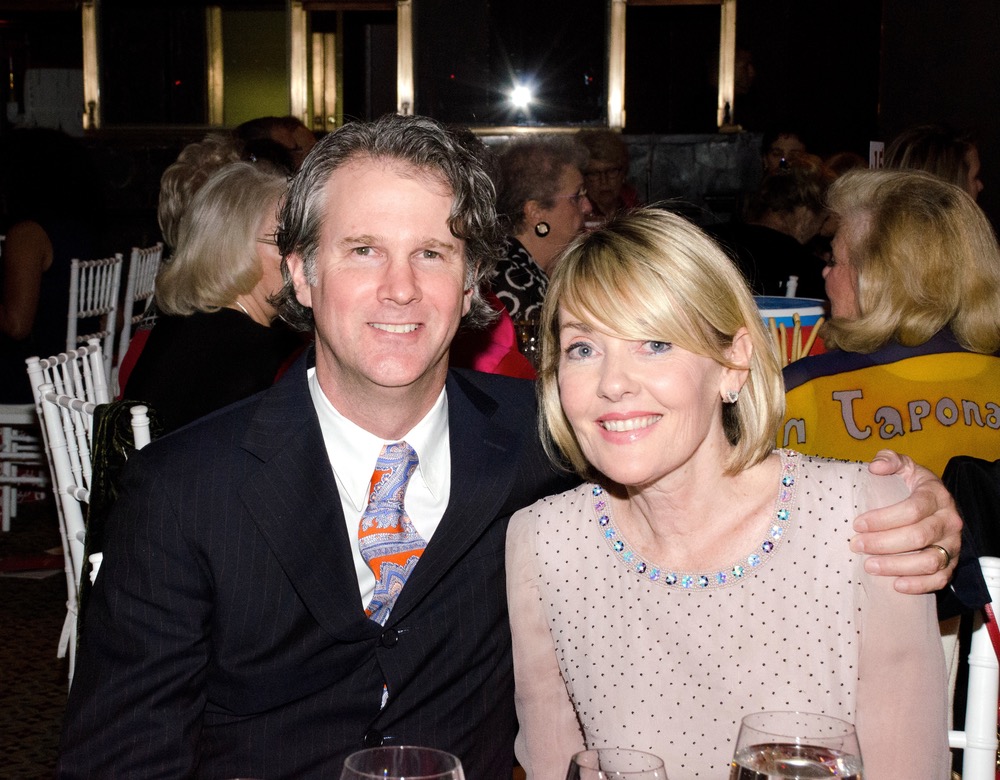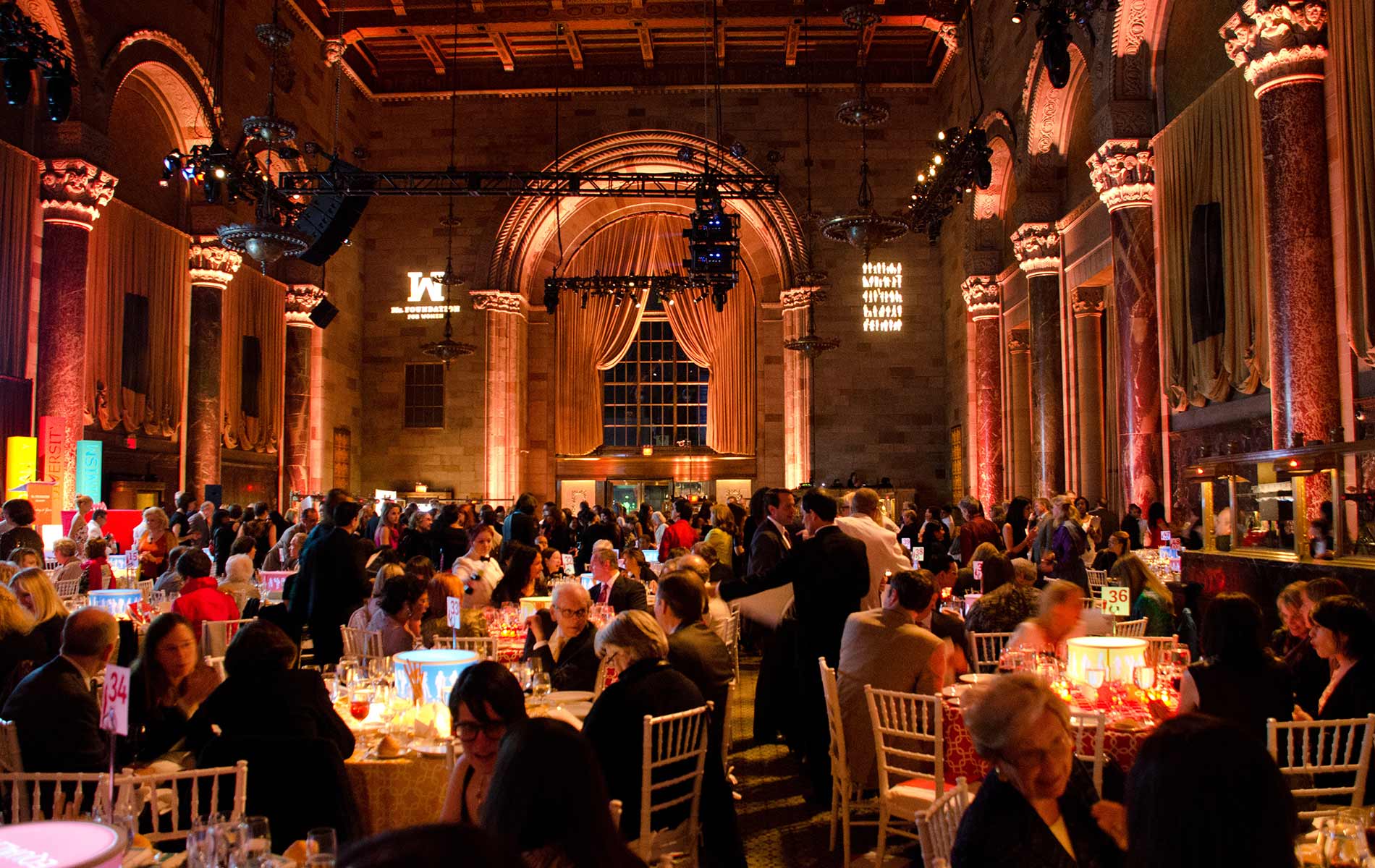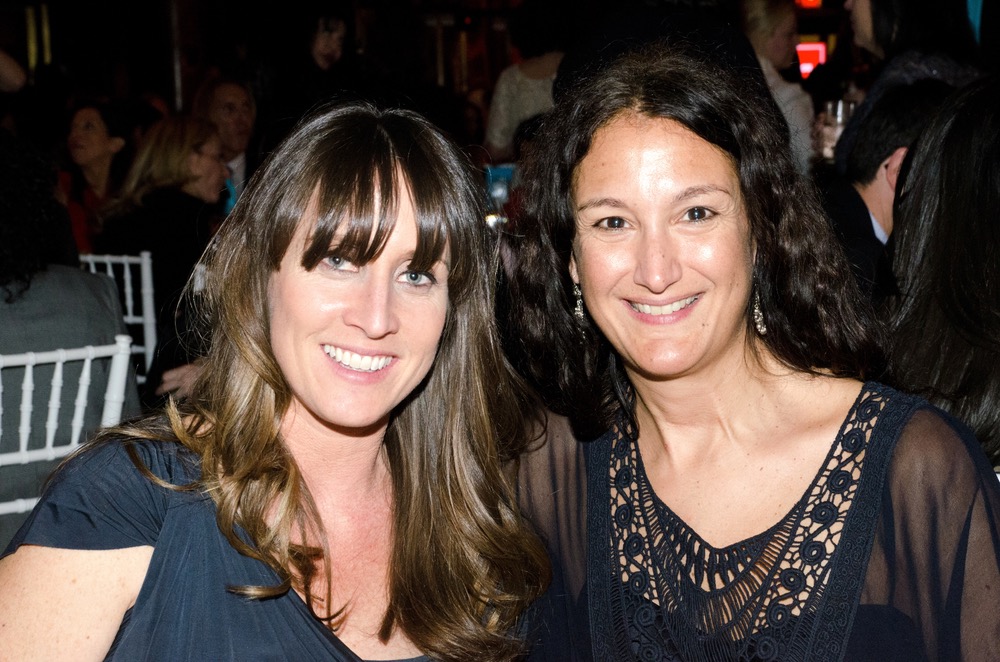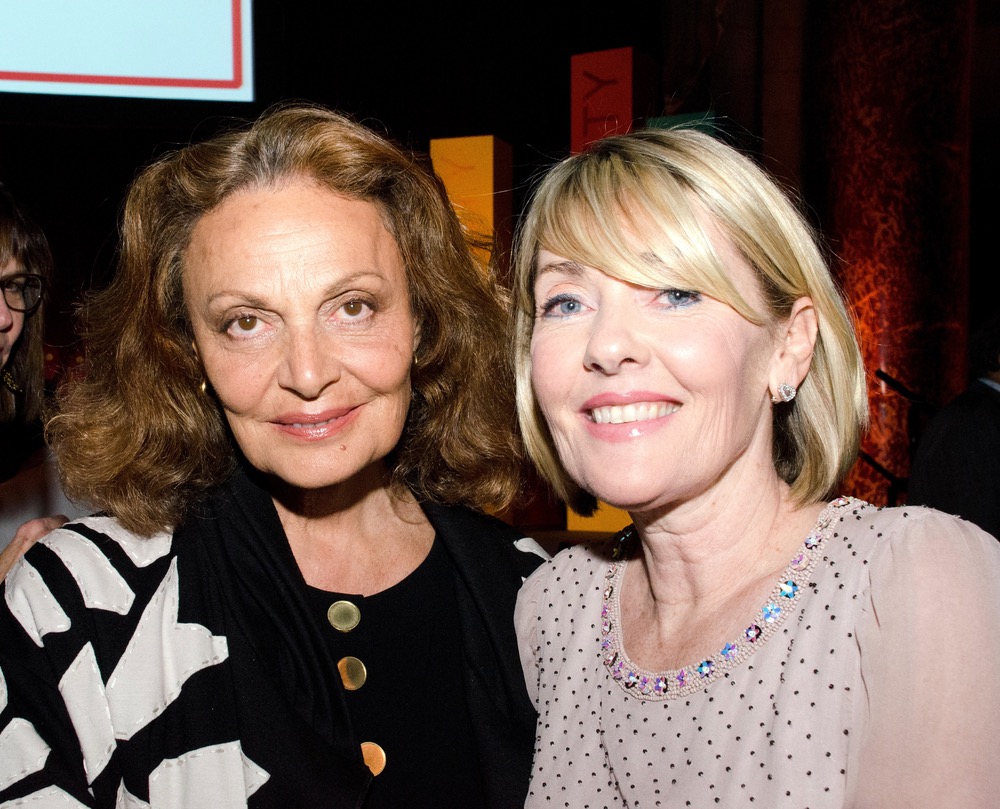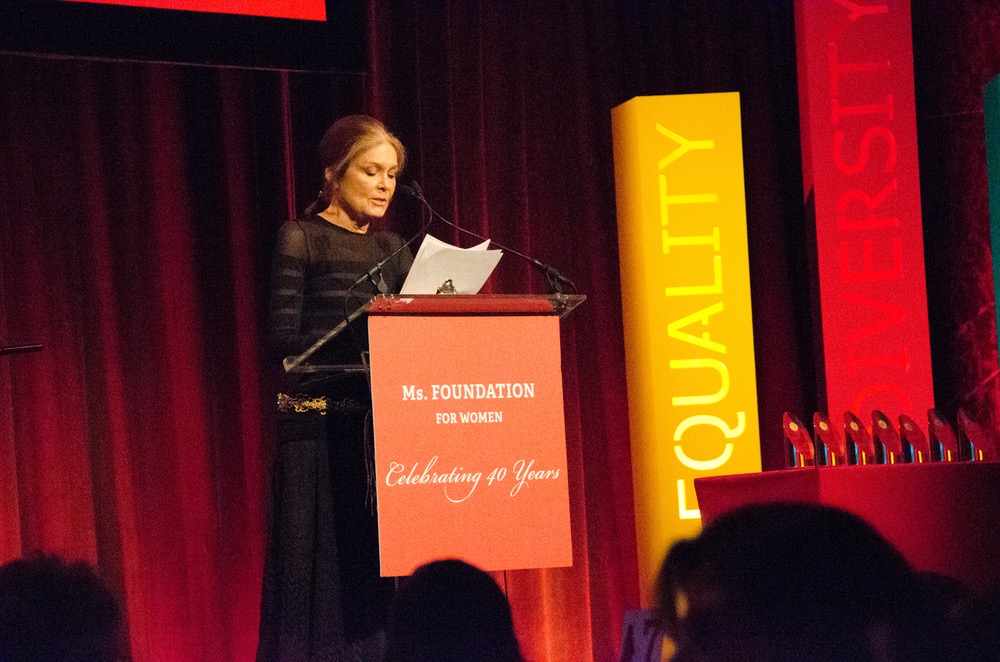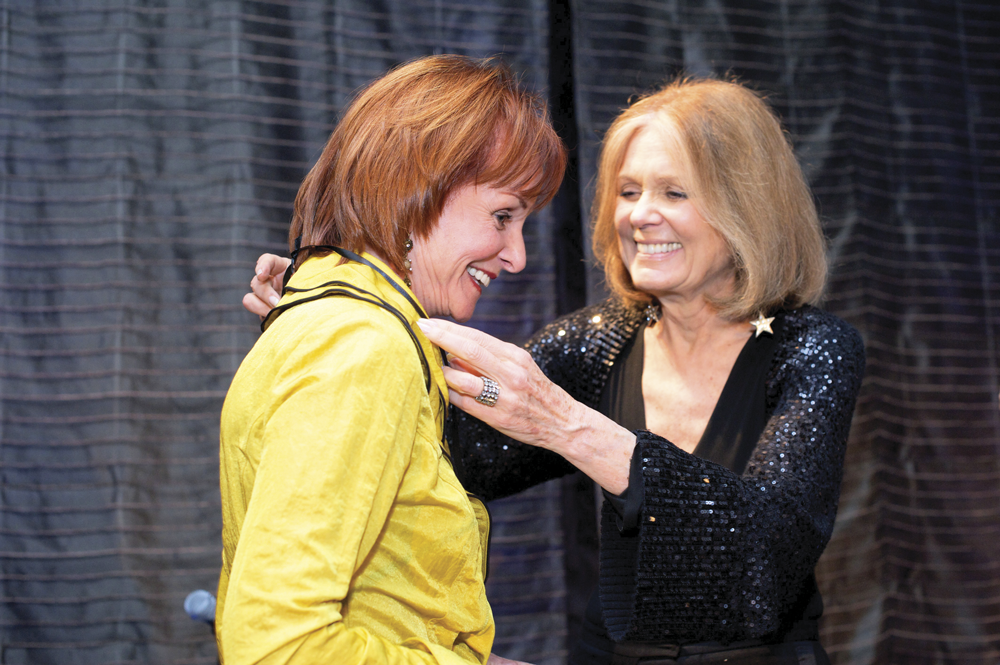 Perhaps nothing speaks to the respect engendered by Steinem and the movement she spearheaded as much as the fact that, while many of these luminaries have their own foundations, they choose to support the Ms. Foundation's work. Von Furstenberg, whose family's private foundation funds nonprofits in fields such as education, human rights, and health, presents her own DVF Awards to women whose work benefits their fellow woman. Yet she pledged $100,000 to the Ms. Foundation during the Gloria Awards. Marlo Thomas carries on her father's devotion to St. Jude Children's Research Hospital, for which she heads up annual fund-raising efforts totaling $100 million. Yet she, too, continues to invest in the Ms. Foundation.
With all the time, money, and energy these women put into their own charities and individual projects, the feminist cause is what unites them. Why? Because many of them were there … before. Before the Ms. Foundation set out to systematically break down a culture of oppression that regarded women as afterthoughts and said girls were "less than." Vigilance, from the old guard and the new, is essential in protecting the movement's progress and fostering new gains.
Which raises the question: Is the feminist movement in good hands with Generation Xers, Millennials, and even teenage Generation Zers, who must do the legwork to ensure its survival? After learning about just a few of these new guardians on a chilly May night in New York City, it is safe to say, they are more than up to the task.
As Hunter related, "All of us were there to, in our way, support each other and draw inspiration from the 'Glorias.'" And in her reflection lies the assurance that this cultural revolution is not in its death throes but, possibly, in its infancy. Perhaps redefined for today's women, but most certainly with reverence to its roots, feminism is alive and well—and here to stay.
— V —
---
Learn more about Jane Comer's nonprofit organization, GirlSpring, by reading the article "Empower a Girl, Change the World" in this issue.
You can find more information about Ms. Foundation for Women from their website www.forwomen.org.
ARTICLE CATEGORIES