A Quest for Extra-Virgin Olive Oil
By T.S. Strickland
It was November, and I was sitting in the private dining room at Long Meadow Ranch in the heart of California's Napa Valley. I swirled a cup of olive oil in my palm while my dinner mates—a well-heeled couple from New York—vented their frustration at the postal service, which kept delivering packages to their "summer home."
The tableau is a decided departure from my last—and until then, only—California visit: one fevered night passed in a grimy Chinatown motel. That trip had been punctuated more by gunfire and suspicious glances than by glib conversation and grenache.
I'd been only eighteen then, had just quit my job at an all-night diner in Florida, and was in the process of spending a month—and my entire life savings—circumnavigating the country by train. It was one last adventure before I embarked on the equally questionable endeavor of obtaining a degree in journalism.
I'd read too much Kerouac, clearly. If it weren't for that beatific old fool, I might still have savings—and might now be grumbling about summer homes instead of feverishly scribbling notes on a napkin.
These are the thoughts one thinks after a full day spent touring vineyards and ignoring spittoons.
Levity—and bitterness—aside, we were all lucky to be there. It was only weeks since fires had engulfed Northern California. As coverage of that disaster swept the headlines, many feared that Napa, with its famous vineyards and lavish estates, would be reduced to charred rubble.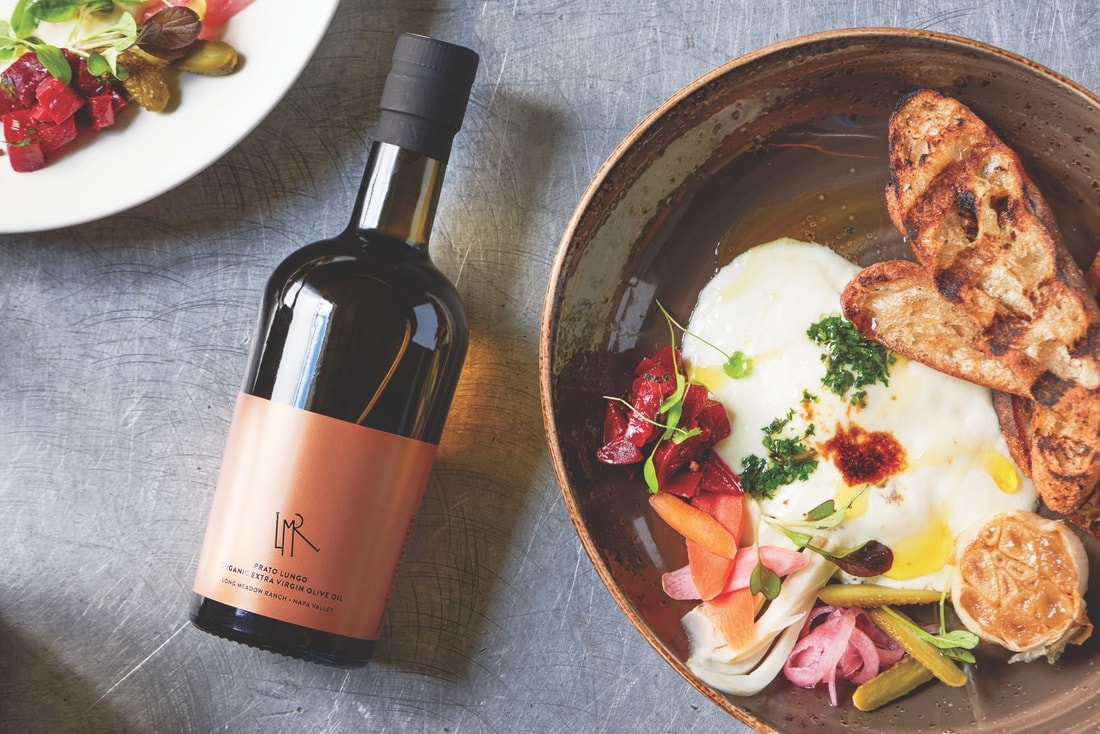 But the bulk of the damage—tragically including lost lives—took place farther west. In Napa Valley, the business of winemaking carries on as usual—as evidenced by the many fine glasses of wine that darkened my lips over my weeklong trip last fall.
It was olive oil I was tasting at Long Meadow Ranch, though, not wine; and—stained lips aside—it was this preoccupation that brought me to California a second time. I was not alone in my pursuit, either. The last two decades have seen a surge of interest in so-called "olive oil tourism."
All of this has been good news for California, which produces 99 percent of the extra-virgin oil in the United States and 4 percent in the world.
Olive oil consumption in the United States has tripled since the early 1990s—driven at least in part by growing consumer awareness of the health benefits offered by a Mediterranean diet. Globally, the industry is valued at more than $11 billion, and retail prices for extra-virgin oil can top a hundred dollars per gallon, compared with four or six dollars per gallon for generic vegetable oil.
Perhaps because of how lucrative the oil trade can be, the industry has seen its fair share of scandal in recent years, with high-profile cases of fraud and mislabeling leading many consumers to trust domestic producers more than imported brands.
All of this has been good news for California, which produces 99 percent of the extra-virgin oil in the United States and 4 percent in the world. Many artisanal labels are within a few hours' drive of Napa and have recently opened their estates to the public.
That's why I went. Well, that and the wine.
Mystery in the Mayacamas
Several hours before doubting my life choices over dinner, I'd clambered into a tour van at Long Meadow Farmstead, located on Napa's famed Highway 128, and we climbed the thin gravel road that snakes up to the ranch's Mayacamas Estate.
There in the mountains, high above the Rutherford Bench, the Hall family produces cabernet sauvignon, merlot, sangiovese, and cabernet franc. The Halls own two other wine estates, as well as a ranch in nearby Tomales Station where they raise Highland cattle.
Their wine, olive oil, grass-fed beef, and estate-grown vegetables can be found on the menu at the Farmstead restaurant, back on the highway. In addition to all this, the Halls have another distinction: they own the oldest olive grove in Napa, planted on their Mayacamas Estate in the 1870s.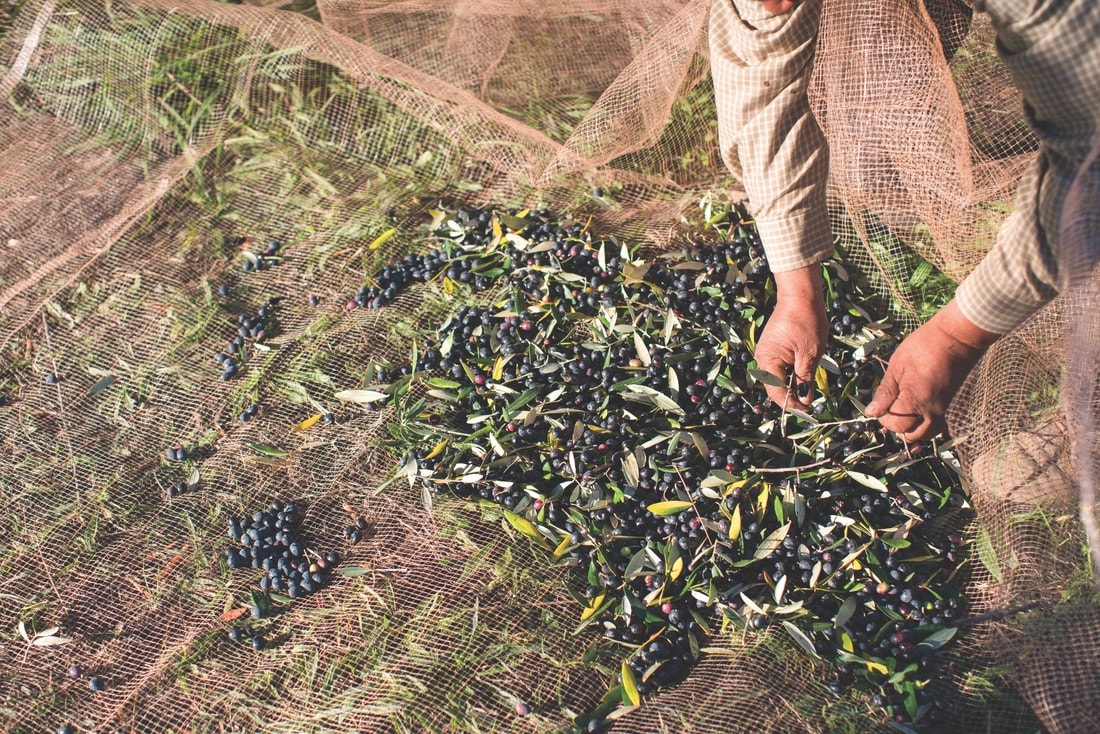 The story of these olives is fascinating.
President Ulysses S. Grant deeded the 640 acres to E.J. Church, a Civil War veteran, during Reconstruction. The property thrived through the turn of the century with vineyards, apple orchards, olive groves, hay fields, and a goat milk dairy, but it fell dormant during Prohibition. It then was swallowed up by forest and forgotten—until the Halls bought the place in 1989.
One day, Ted Hall and his son Chris were surveying their new property on horseback when they stumbled onto the olive grove. It was overgrown and barren, but the Halls pruned and nursed it back to health.
Curious about the grove's origins, the family brought in a team of experts from UC Davis to test the trees' DNA. What they found was unexpected: the plants didn't match with any known olive varietals in the world. They were unique.
The Halls now produce a distinctive oil from those mysterious trees. It's called Prato Lungo, Italian for "long meadow."
Science and Sangiovese
By the time I arrived at the estate, the sun was setting, and it was too late to see the grove. Instead, I opted for a tasting in the wine cave, which overlooks the estate's eponymous meadow and the valley beyond it.
The sunset, all deep shades of violet and grapefruit pink, could have been ripped from one of the Warhol artworks that adorn the walls of the tasting room. Before we made it there, though, the estate manager gave me a tour of the adjacent olive mill.
If you've never been inside a working mill, it's quite the experience. Even when the machines lie dormant, the place is permeated by the scent of fresh olives. It will drive you mad for a crunchy, fresh-baked baguette.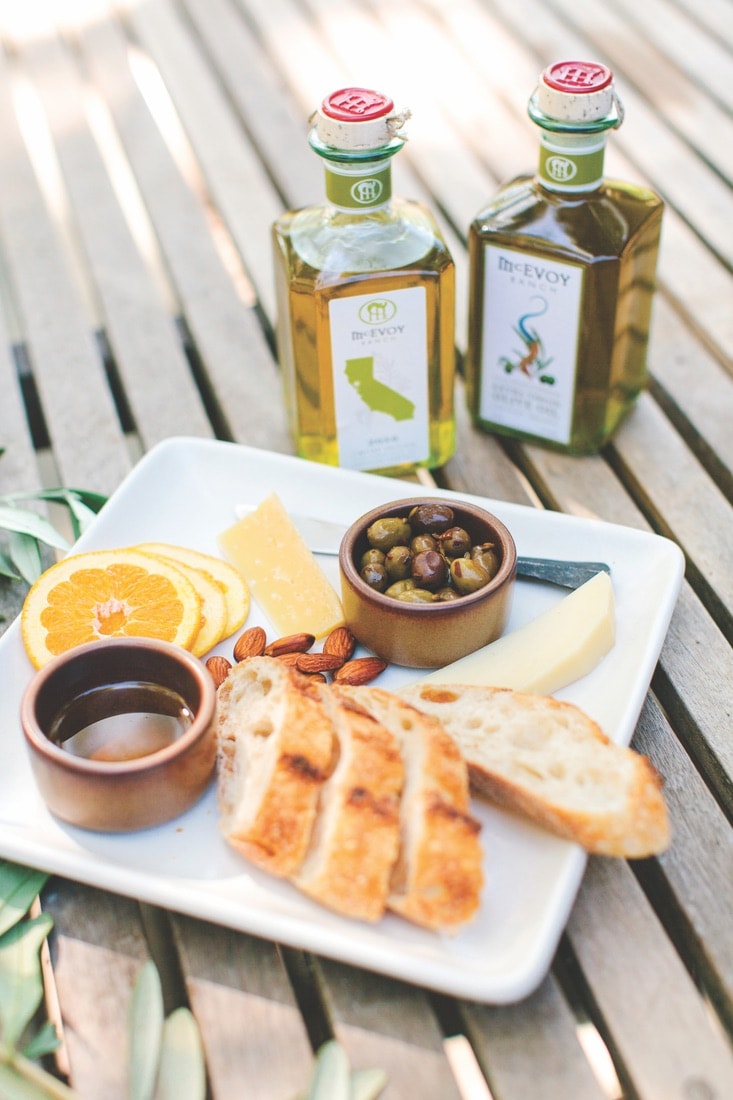 Processing olives as quickly as possible after harvest is essential to producing high-quality oil. Unlike wine, olive oil doesn't improve with age. It deteriorates. The Prato Lungo olives, which grow just a two-minute tractor ride from the mill, go straight from the trees into the machines, which crush them with large granite milling stones mined from the Italian Alps. The stones are an essential point. They don't pulverize the olive skin, as some all-metal machines would. The gentle crushing of the olives keeps chlorophyll from being released and results in a softer, "grassier" flavor profile. It also releases fewer oxidation enzymes and retains more polyphenols—prized for their health-giving qualities.
If this feels like a chemistry lesson, and you'd rather be enjoying that crusty baguette dipped in some oil, you're not alone.
The sunset, all deep shades of violet and grapefruit pink, could have been ripped from one of the Warhol artworks that adorn the walls of the tasting room.
After touring the mill, I was finally allowed to sample some of the Prato Lungo for myself. The oil retails for $45 a bottle and has a silky-smooth mouthfeel and extremely low acidity—a mark of quality. The international standard for extra-virgin olive oil is 0.8 percent acidity, while the very best oils hover between 0.25 and 0.33 percent. The Prato Lungo has an acidity level of 0.05 percent—twenty times below the standard—making it an ultrapremium oil.
Making olive oil is an exact science, it turns out, and tasting the stuff—though not quite so complicated—is an art all its own. To learn the proper technique, I'd traveled the prior day to a different estate—located about thirty minutes from Napa in a valley just outside the town of Petaluma.
Happy Hour in the Garden of Good and Evil
A winding mountain highway leads from Petaluma down to McEvoy Ranch. There's a pull-off just before you reach the descent, and it's worth pausing to consider the view.
Even in winter, the landscape is improbably green. The proximity of the farm to the coast means the place is blanketed each morning by thick fog. By early afternoon, the mist has burned off, and the ranch spreads out beneath you like an Ansel Adams photo. (Adams did, in fact, photograph this place—in 1951, when it was still a dairy farm.)
It would be four more decades before the McEvoys—and their olives—found the place.
Nan McEvoy, the late heiress to the San Francisco Chronicle, bought the property in 1991 in the hope of having a rural retreat where she could spend time with her son and grandchildren. The property was zoned for agricultural use, so she knew she'd have to farm something.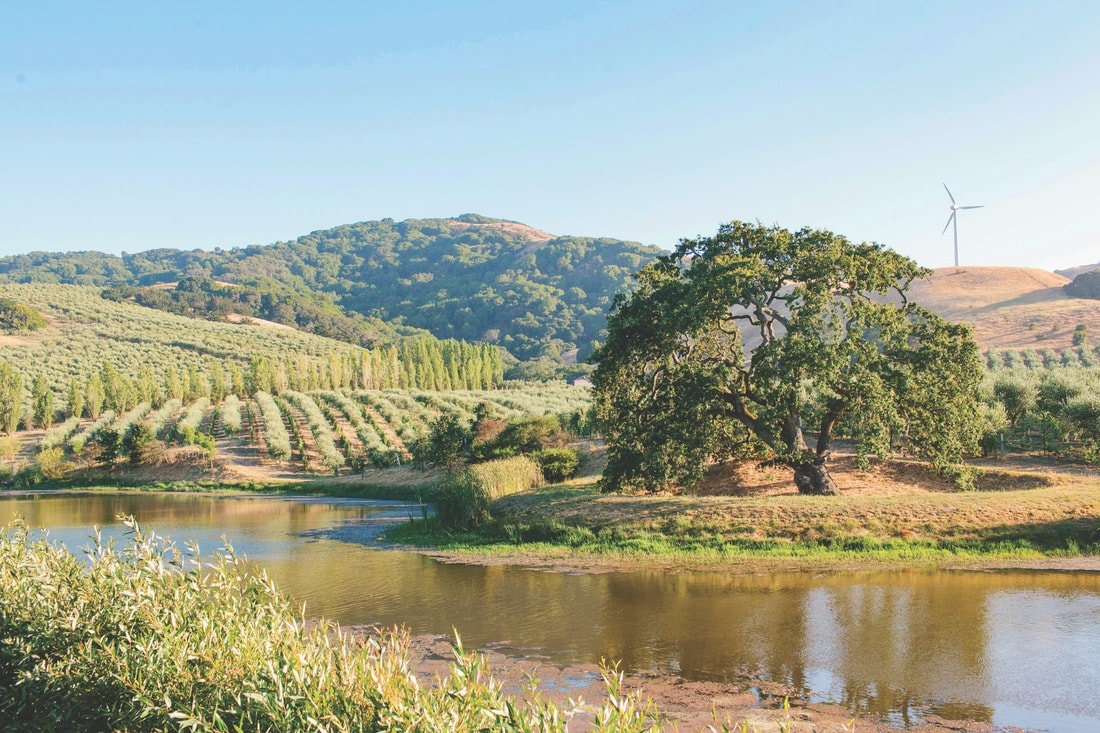 John Calmeyer, the estate's sales director, told me the rest of the story over several glasses of wine. "Everyone told her to plant grapes," Calmeyer recalls. "She said, 'Well, I love wine, but everybody's making it. I want to do something different.'"
And that she did. McEvoy, who also loved olive oil, would become the first person in the state to plant Tuscan olive trees. "At that time, most California olive oil was made from the Mission olive," Calmeyer explains. "Great oil, but very different in style."
Mission oil is mild. Think missionary style. Tuscan is robust—spicy even—like a fiery Italian lover.
"We talk about one-cough, two-cough, or three-cough oils," Calmeyer said. "Ours is typically a two-cough oil. As a finishing oil, nothing beats it. Fresh peaches in the summer with just a little bit—it's so good."
"You want to warm up the oil a little bit to get the aromatics going. Swirl it around a little bit, just like you would wine."
Calmeyer poured a smidge of oil into his glass, then some into mine, and began to explain the proper way to taste it: "It's similar in a way to tasting wine, in that you want to get the aromatics and the flavors." He cupped his glass in one palm while placing his other hand over the top. "You want to warm up the oil a little bit to get the aromatics going. Swirl it around a little bit, just like you would wine." He placed his nose in the glass and breathed deeply before offering his observations. "You get a lot of cut green grass. That's very typical. This is last year's oil, so it's mellowed a bit. There's a fruitiness there, too—notes of white fruit: peach, pear."
He sipped some, pursing his lips and drawing air in through his teeth with a hissing sound. I was struck by the fact that Calmeyer's bald head and angular face could—with a sufficient amount of wine in one's system—resemble that of a very kind, very pale snake.
You are Lucifer, I mused. I am Eve. This place is Paradise. And these olives—why, they must be the Fruit of Knowledge. God, I'm getting drunk.
One Cough, Two Cough, Three Cough, Four
"You're just taking a little in your mouth and swirling air over it as you would with wine," Calmeyer continues, unaware of my internal dialogue. "The viscosity of the oil is important. Did you get that pepper in the finish? That's a Tuscan oil."
Yes to the peppery finish. I coughed four times—not two, as promised—then polished off another glass of wine to wash the remaining spice from my throat.
Then, we turned to the grove.
The trees, located on the other side of an emerald-green lake, were laid out in neat rows, with mountains looming in the background and one enormous oak tree in the fore.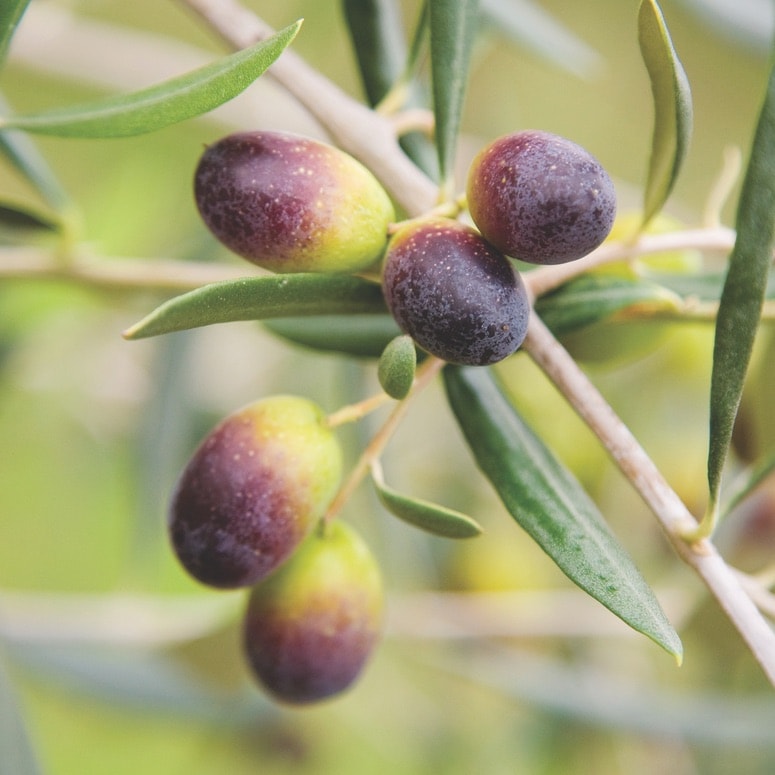 The McEvoys—like many California producers—take care to be good stewards of their land. The 550-acre ranch is fully organic. "We only have about seventy acres planted here," Calmeyer says. "That's because we want to preserve the soil."
In 2010, McEvoy finally listened to her friends and began producing wine. Today, the grapes and olives grow interspersed—a traditional method of viticulture pioneered by the Romans. The technique allows the farmers to conserve more land. The olive trees also shade the grapevines, allowing the winemakers to exert more control over how much sugar the fruit accumulates as it ripens. "This is a very artisanal way of going about it," Calmeyer says, "but it's not very economical, so we're among the only ones to do it in the States."
Long Meadows, Tall Tales
Back in the private dining room at Long Meadow, I was thankful for Calmeyer's guidance. I raised my glass to my lips and drew some air in through my teeth—making a hissing sound loud enough to cut through my neighbors' drunken chortling.
He's no extra-virgin sipper, I imagined them thinking. He's done this before.
I managed to cough only twice this time.
"Very smooth mouthfeel on this one," I remarked. "Astonishingly low acidity, and that grassy finish—it's nice, no?" I glanced wryly at my dinner mates—the postal-service haters—and felt a sense of smug satisfaction. Then—just for good measure—I explained how Prato Lungo is Italian for "long meadow."
Ha. I showed them.
Four courses—and six glasses of wine—later, we were all friends, and I was starting to feel better about my own life choices:
I might not have a summer home, but I do speak Italian—a little.
Our hostess for the evening passed around information on Long Meadow's wine club. For $800 to $2,500, you can have your favorite varietals shipped straight to your door four times a year. Members also receive complimentary estate visits, access to special events at the ranch, and discounts on wine, dining, and lodging. It's quite the value—if your income exceeds that of a magazine writer. My dinner mates were ecstatic. They filled out the form and returned it to the hostess.
I, meanwhile, stared blankly at the sheet—slightly inebriated but sober enough to recognize my predicament.
"I'm going to have to think about this," I announced to the table.
A pause. How am I going to get out of this?
Then, inspiration.
"The postal service keeps delivering packages to my summer home," I continued. "I need to sort that out before I order my first shipment."
My neighbors nodded approvingly, and I buried my nose in my glass of wine.
Ha. I showed them.
— V —
---
Plan your trip at VisitCalifornia.com.
---
Want to Go?
Here are some top picks for a memorable tour of California's olive oil country.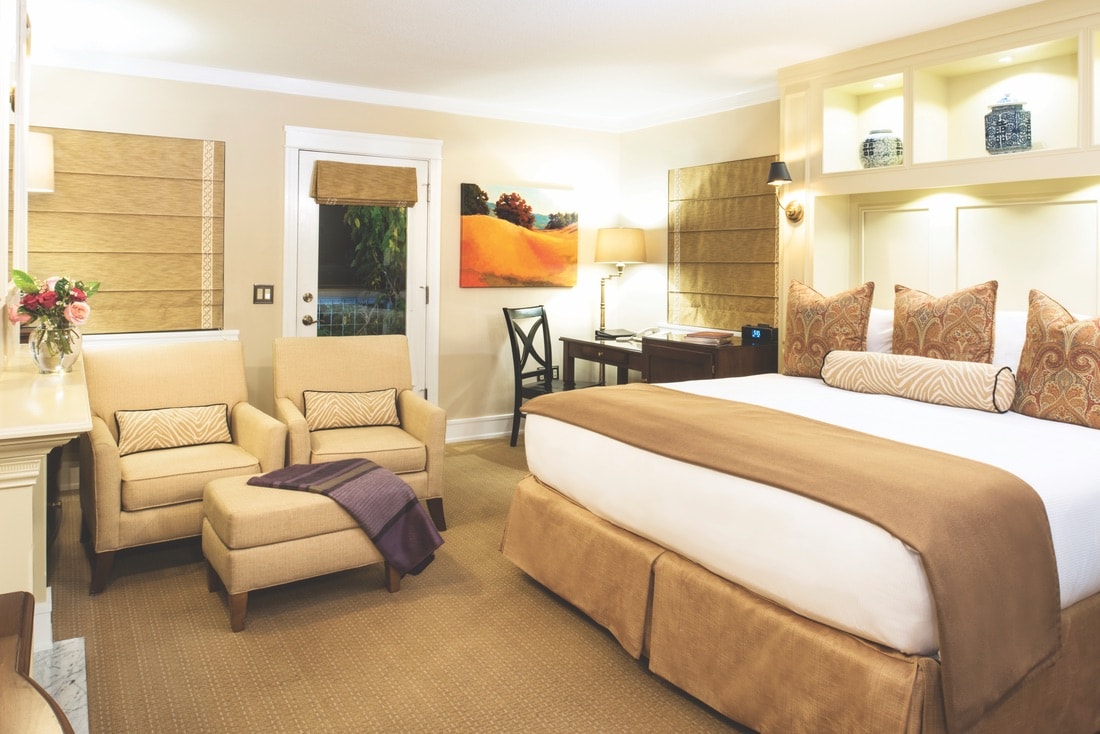 Stay
The Napa River Inn is a converted nineteenth-century mill in downtown Napa's bustling Riverfront District. The hotel—one of the highest rated in Napa—is an easy stroll from dozens of specialty shops, tasting rooms, and gourmet restaurants. Guests even start each morning with breakfast in bed from nearby Sweetie Pies bakery. NapaRiverInn.com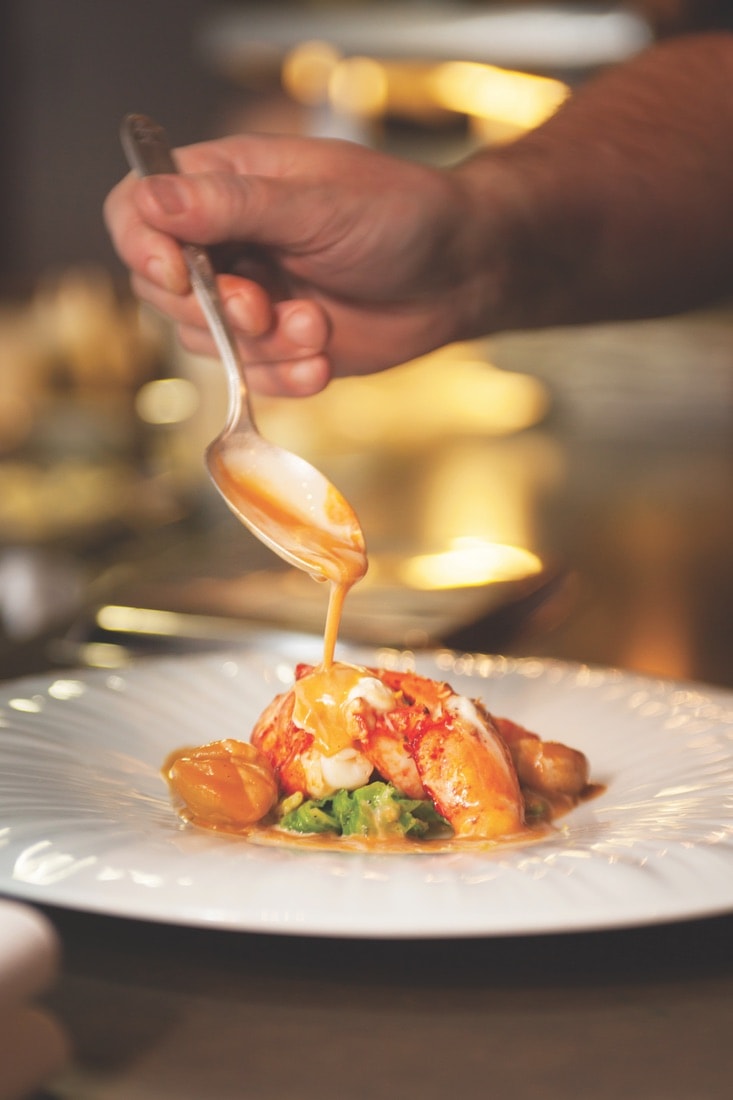 Eat
TORC, in downtown Napa, serves an eclectic menu of contemporary American cuisine. Chef Sean O'Toole rotates dishes often and features local producers whenever possible. My favorites included his Japanese hamachi crudo—served with winter citrus, yuzu kosho, coriander, and forbidden rice—and the akaushi beef short rib—served with winter root vegetables, potato boulangère, and horseradish. TORCnapa.com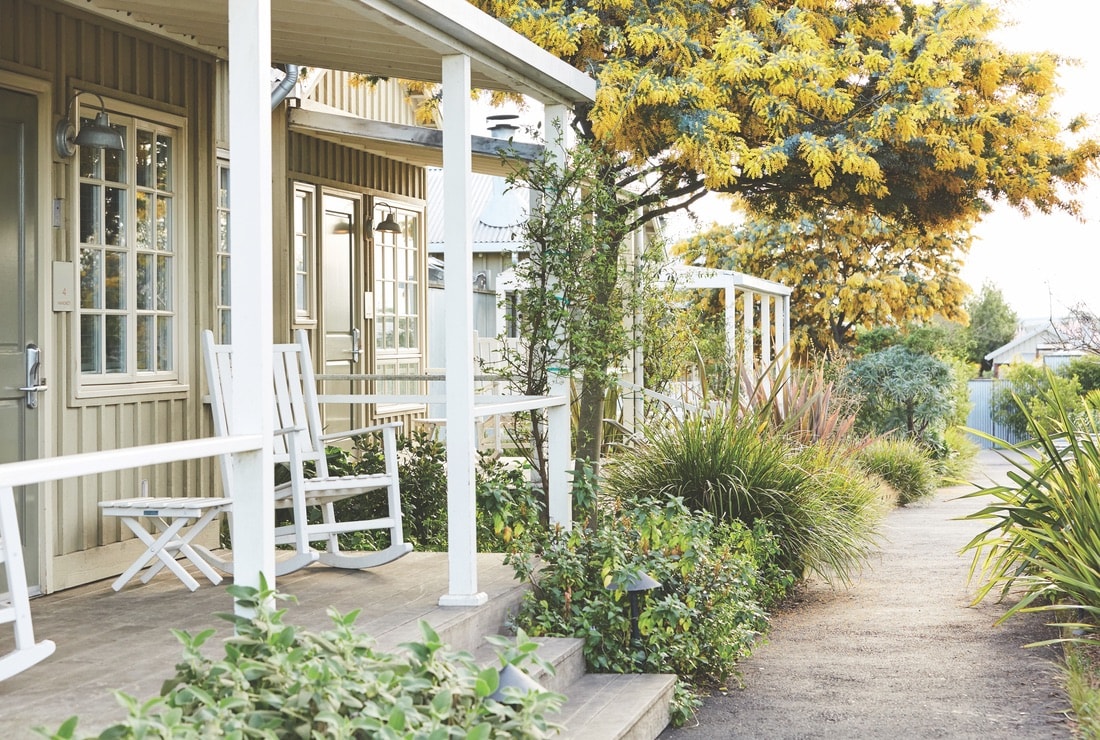 Explore
Both McEvoy and Long Meadow Ranches offer estate tours, as well as tastings and special events throughout the year. McEvoy offers tours for groups of four or more by appointment only from 11 a.m. to 3 p.m. Wednesday through Saturday for $95 per person. Tours of Long Meadow's Mayacamas Estate depart daily at 10 a.m. The cost is $75 per person. McEvoyRanch.com; LongMeadowRanch.com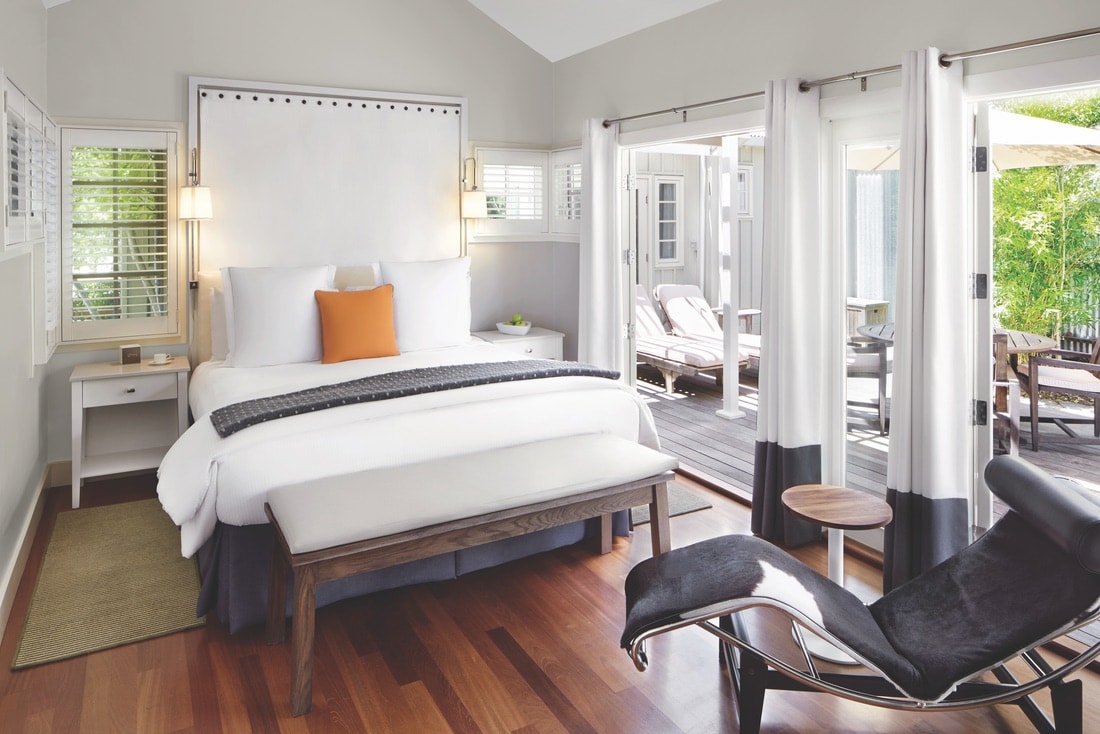 Unwind
If you're looking for a more relaxing experience, head to Carneros Resort and Spa, which offers an hour-long olive oil cleanse. The treatment utilizes Swedish and lymphatic massage techniques along with organic botanicals to support liver function, tone and strengthen vascular tissue, and boost circulation. CarnerosResort.com
ARTICLE CATEGORIES