Zen by the Bay
By Mike Ragsdale | Photos by Alissa Aryn Photography
Mike and Angela Ragsdale, founders of the 30A Company, lost their bay-front home in Santa Rosa Beach, Florida, during a flood in April 2014. This is the second installment in a four-part series of VIE articles concerning their family's rebuilding process. The Ragsdales' new home will be featured in VIE's 2016 Architecture and Design Issue (May/June) and in a series of features on 30A.com.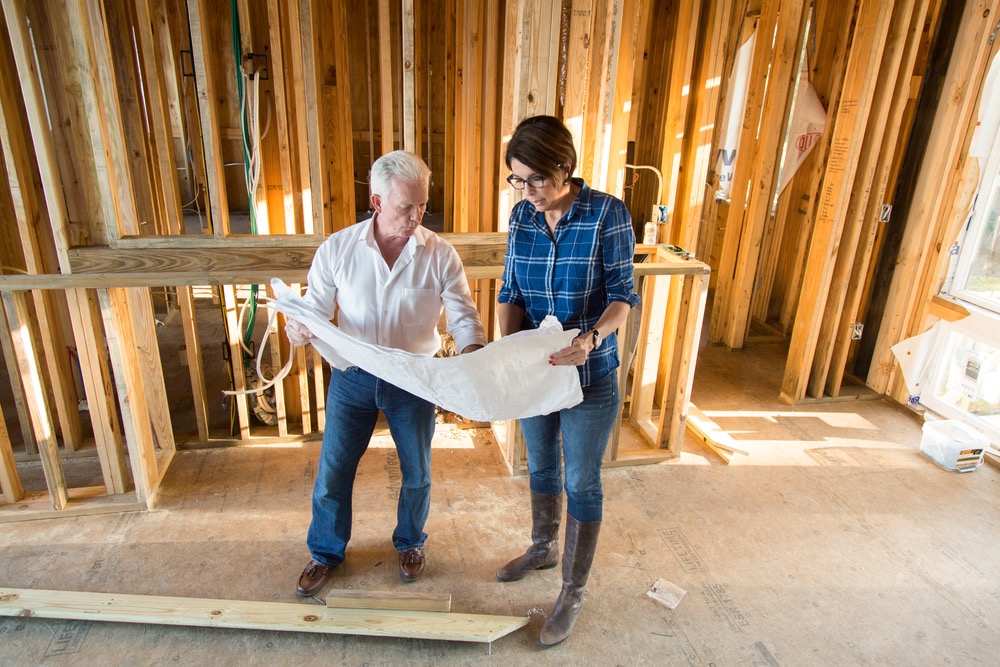 ---
I used to rule my world from a pay phone And ships out on the sea But now times are rough And I've got too much stuff Can't explain the likes of me (Jimmy Buffett, "One Particular Harbour")
---
"Shipping containers?"
"Yes," I beamed with confidence.
"You mean like those big metal boxcar-looking things?" she asked.
"Yes, boxcars. Exactly."
"And . . . we would . . . live in it?"
This might be harder than I thought.
After our Santa Rosa Beach home was flooded during a "two-hundred-year storm event," we discovered that its aging walls were infested with mold, rot, mildew, and other coastal unpleasantness. Ultimately, we demolished our family home, and we then faced the daunting task of starting from scratch on a muddy bay-front canvas. In keeping with my time-tested financial intuitions, we had purchased our home at the very pinnacle of the housing market, so we've been underwater ever since—metaphorically at first and then physically when the rising floodwaters unceremoniously ushered us out the front door in the middle of the night.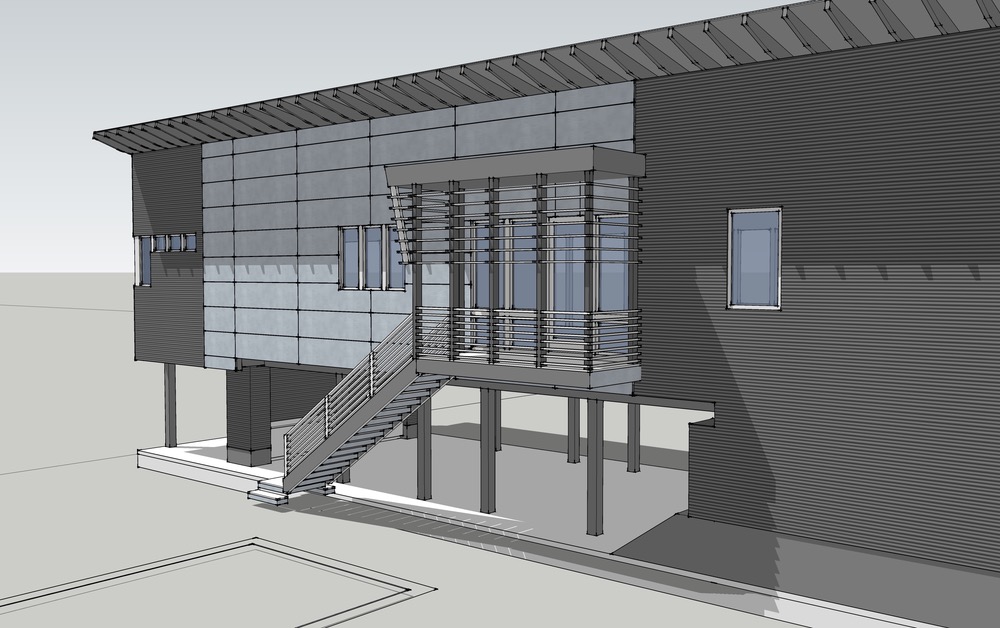 "People are doing all sorts of really innovative things with shipping containers," I said to my unconvinced wife, Angela, while flicking through Pinterest pages of visually stunning homes constructed from discarded metal shells.
Even before the flood, I had been reading books on how to simplify one's life by focusing on what really matters—travels and experiences—rather than material possessions. Titles such as Vagabonding by Rolf Potts, The Art of Non-Conformity by Chris Guillebeau, and Simplify by Joshua Becker were usually within my reach. Yet, because I was still mentally shackled to all of the things we'd hoarded over the years, these authors' real-world recommendations read more like abstract theories to me.
"But now times are rough, and I've got too much stuff . . ."
Like a tidal surge that abruptly changes the landscape of an entire region, the flood forced us to simplify. It was no longer a philosophical goal; it was a financial mandate. Like an unplanned baptism, the water had washed away many of our possessions, leaving us shell-shocked yet optimistic about starting anew.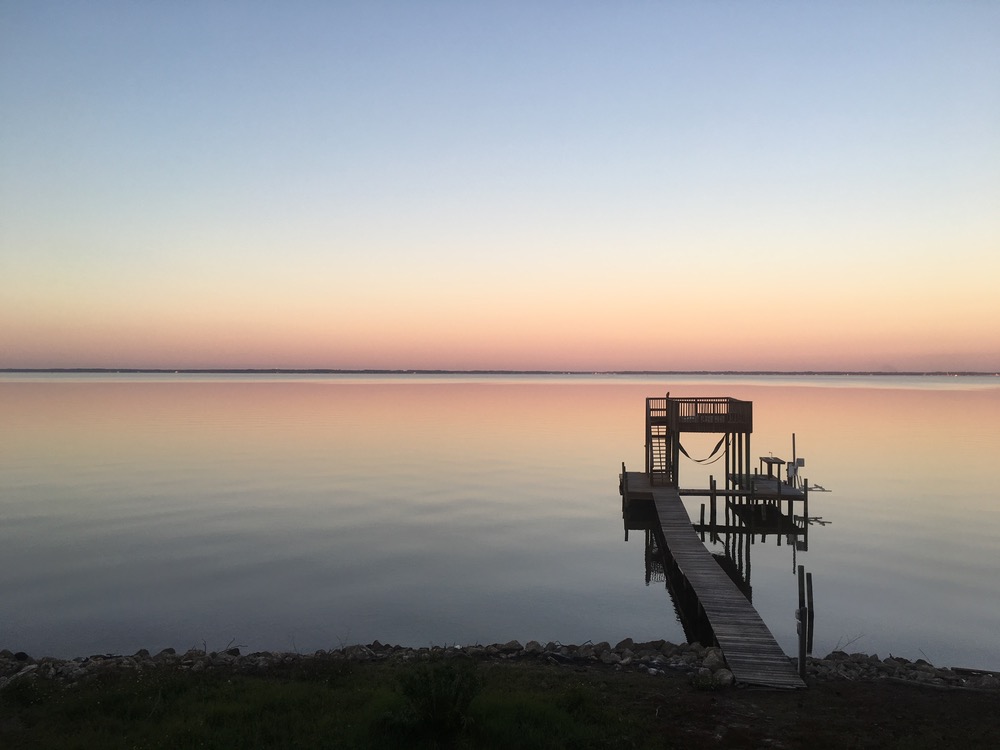 ---
Like an unplanned baptism, the water had washed away many of our possessions, leaving us shell-shocked yet optimistic about starting anew.
---
While the waters receded, we called our friend Kristi Stevenson of Hart Builders. Kristi had always been there for our family, day or night. The AC dies smack-dab in the middle of a sweltering summer afternoon? Call Kristi. Faulty flashing causes the chimney to leak? Call Kristi. She'd always been there to help whenever we were in over our heads.
"We're in over our heads, Kristi," I said. "Way over."
After hearing of our midnight plight, Kristi promised us that we could build a nice home on our budget. "We'll make it work," she said reassuringly.
In the weeks and months that followed, Kristi became our most valuable ally, waging war like a smartphone Spartan to keep us on track and on budget.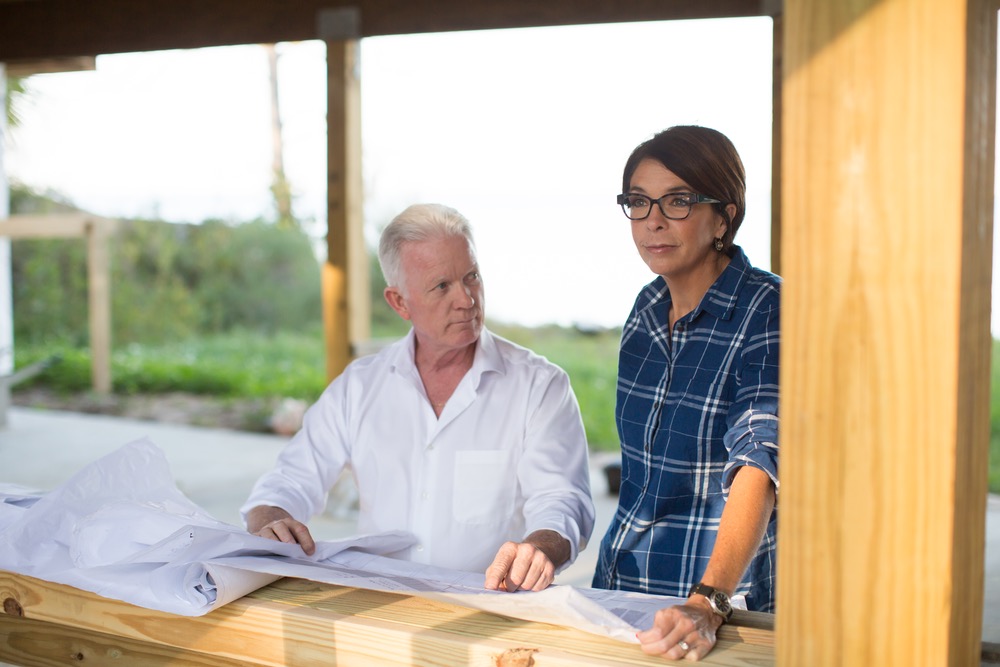 In time, my crazy notions of living in a boxcar concoction receded. Ultimately, I didn't want to be "that guy." You know, the guy they discovered baked alive inside a 225-degree metal box one August afternoon, or the guy they found quietly weeping atop a large pile of rusty rubble after just a few years of salt-air corrosion. "No, you don't want to use shipping containers," local builders would warn others in the future. "You heard what happened to that guy, didn't you?"
We decided to leave such architectural adventures to those who don't break out in hives upon entering Home Depot.
Despite the fact that this was going to be a uniquely challenging project, Kristi and her business partner Thom Grant never made us feel bad for needing to "keep it simple." Perhaps they could sense our desperation, or perhaps they saw our vision. Either way, we knew in our hearts that Kristi and Thom were the ones who would one day bring our family back home.
We also called several local architects to see who was best equipped to design the simple yet modern home that we envisioned.
Again and again, the name Ed Rolen of Rolen Studio came up.
"You mean the guy who's always doing those crazy kitesurfing jumps out on Grayton Beach?" I asked. Yup, that's him. And people told me this project had Ed's name written all over it.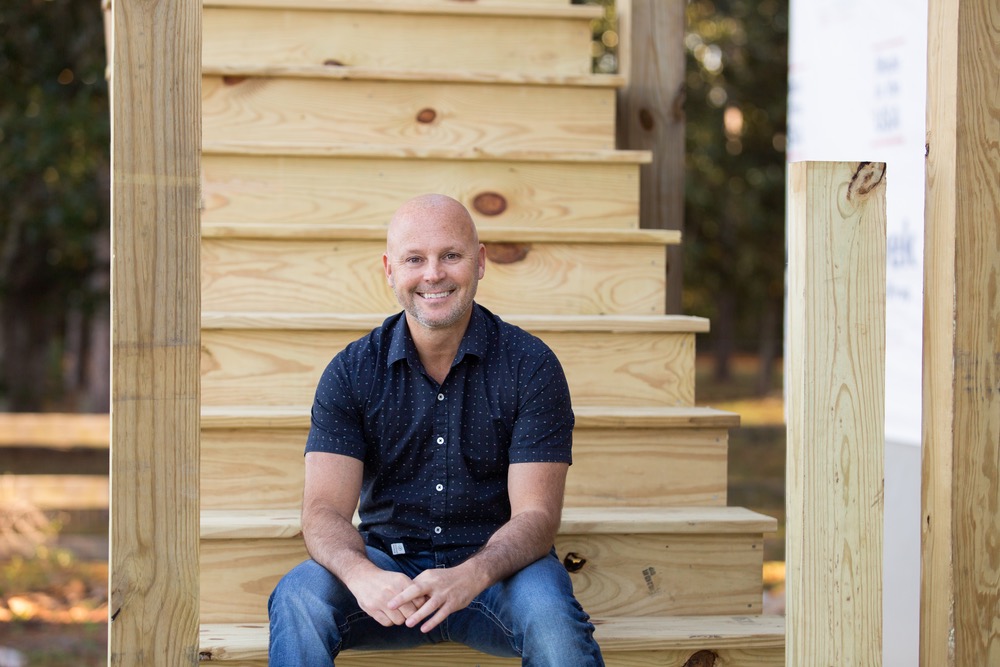 They were right. While Ed designed sleek modern homes in other parts of the country, he had yet to find someone here in South Walton who craved the clean, simple lines that run through his portfolio. In Ed, we saw the perfect combination of vision, talent, and passion. In us, I think Ed saw an opportunity to nudge our community's architectural style in a bold, new direction.
As we stood with Ed, Thom, and Kristi upon the dusty remains of our recently demolished home, I sketched out a rudimentary floor plan on a scrap of paper. It had a master suite on one end, a wide-open great room and kitchen in the middle, two guestrooms on the other end, and a whole bunch of big windows gazing out across Choctawhatchee Bay.
"Looks pretty simple," said Thom, looking over my scribble. "Just a big rectangle up on pilings."
"Yup," I grinned. "Kinda like a boxcar."
— V —
---
For more information about the Modern Minimalist project, visit 30A.com/modern.
Hart Builders P.O. Box 6978 Miramar Beach, Florida 32550 (850) 586-1070
Rolen Studio – Modern Residential 93 Dune Lakes Circle #D-201 Santa Rosa Beach, Florida 32459 (850) 814-2642 www.rolenstudio.com
ARTICLE CATEGORIES