Zen by the Bay
By Mike Ragsdale
In April 2014, the 30A Company's Mike and Angela Ragsdale lost their home to a flood in Santa Rosa Beach, Florida. This is the third installment in a five-part series of VIE articles about the family's rebuilding process. The Ragsdales' new home will be featured in VIE's 2016 Architecture and Design Issue (July/August) and in a series of features on 30A.com.
Perfection is achieved not when there is nothing more to add, but when there is nothing left to take away. —Antoine de Saint-Exupéry
A blog named Zen Habits sports a list of "72 Ideas to Simplify Your Life." That's far too complicated for my short attention span, so I prefer their abbreviated version:
1. Identify what's most important to you. 2. Eliminate everything else.
When building a new home, a roof is important. Floors are essential, especially when building up on pilings. Walls add a nice touch. Beyond that, the decisions become much more subjective.
Minimalism embraces the philosophical notion that less is more. But that doesn't necessarily mean that minimalism is a less expensive option, nor is it the same as the "tiny house movement," which celebrates small living spaces. Instead, the goal of minimalism is to achieve superior design through the art of simplicity. Rather than combining many different design elements and trying to make them all work together, minimalism advocates acquiring far fewer but high-quality pieces and then creating an environment that highlights those pieces without distraction.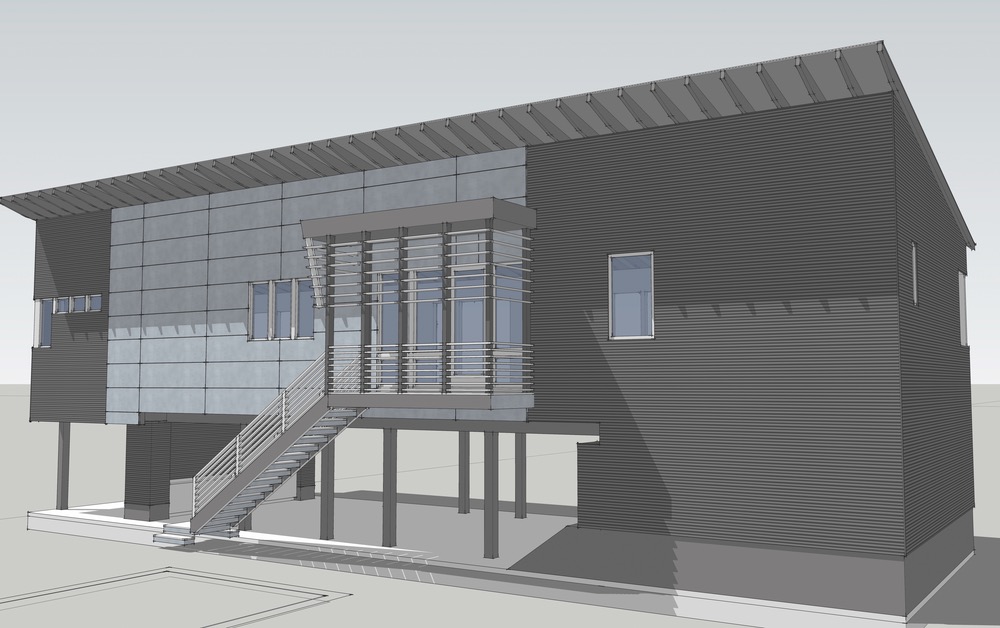 For us, minimalism is less of an artistic aspiration and more about decluttering our congested lives. Fewer tables and surfaces mean less clutter and dust. Fewer TVs mean less noise, energy consumption, and distraction. There are hundreds of options for crown molding, but minimalism reminds you that one of those options is to have none.
"I'm thinking that all we really need is one bedroom and one and a half bathrooms," I suggested to my wife.
"We have four children," Angela replied.
"But we're almost empty nesters."
"They still need a place to come home to for Thanksgiving and Christmas."
I quickly ran the numbers in my head: Four grown children. Four future spouses. Eight projected grandkids. Parents, in-laws, random drop-in guests. Suddenly, this project was sounding more like a Hampton Inn. Eventually, we compromised: three bedrooms, two and a half bathrooms.
"Next topic: interior doors. Must-haves or nice-to-haves?" I pondered aloud.
"Let's not talk about this anymore," Angela suggested.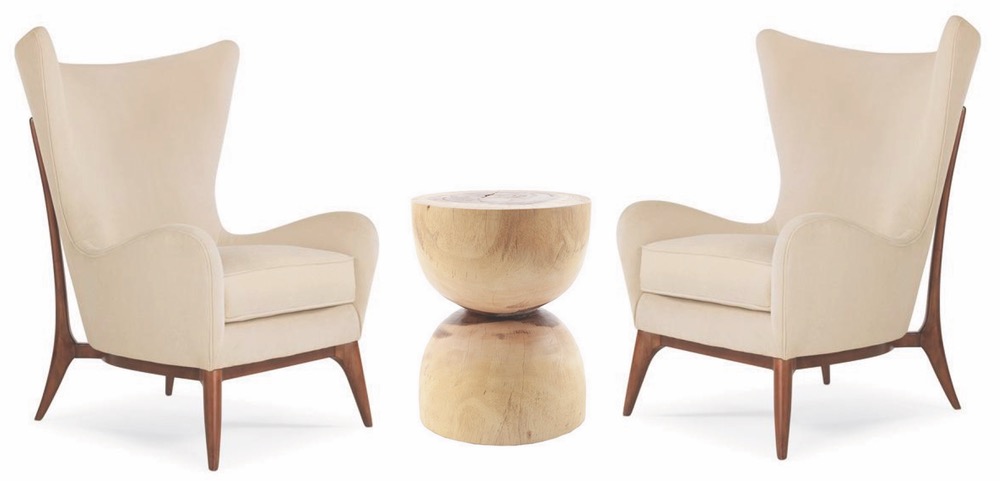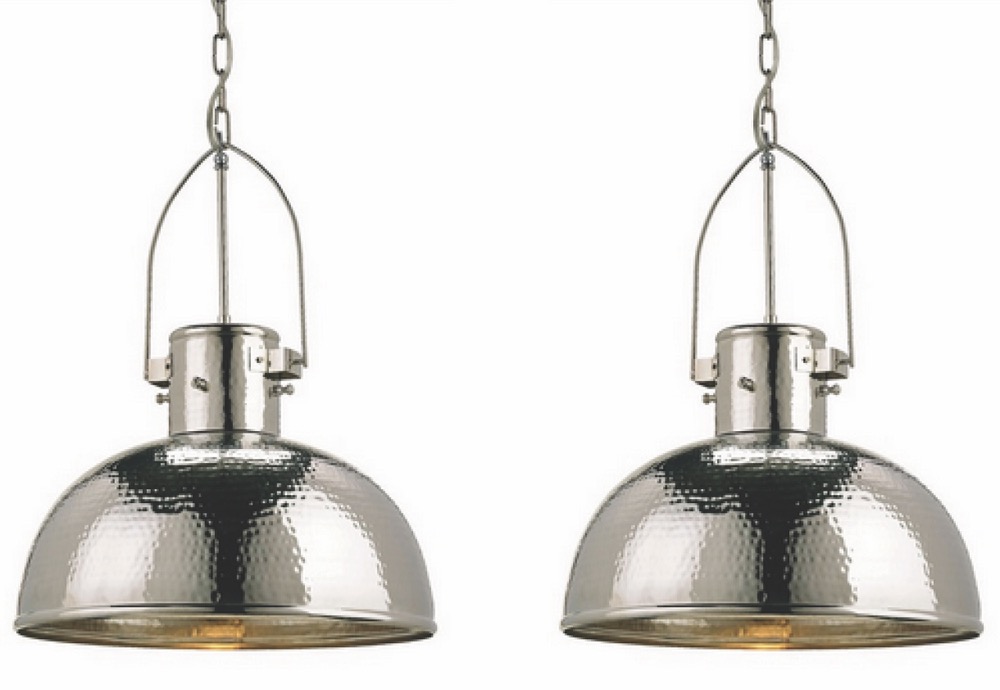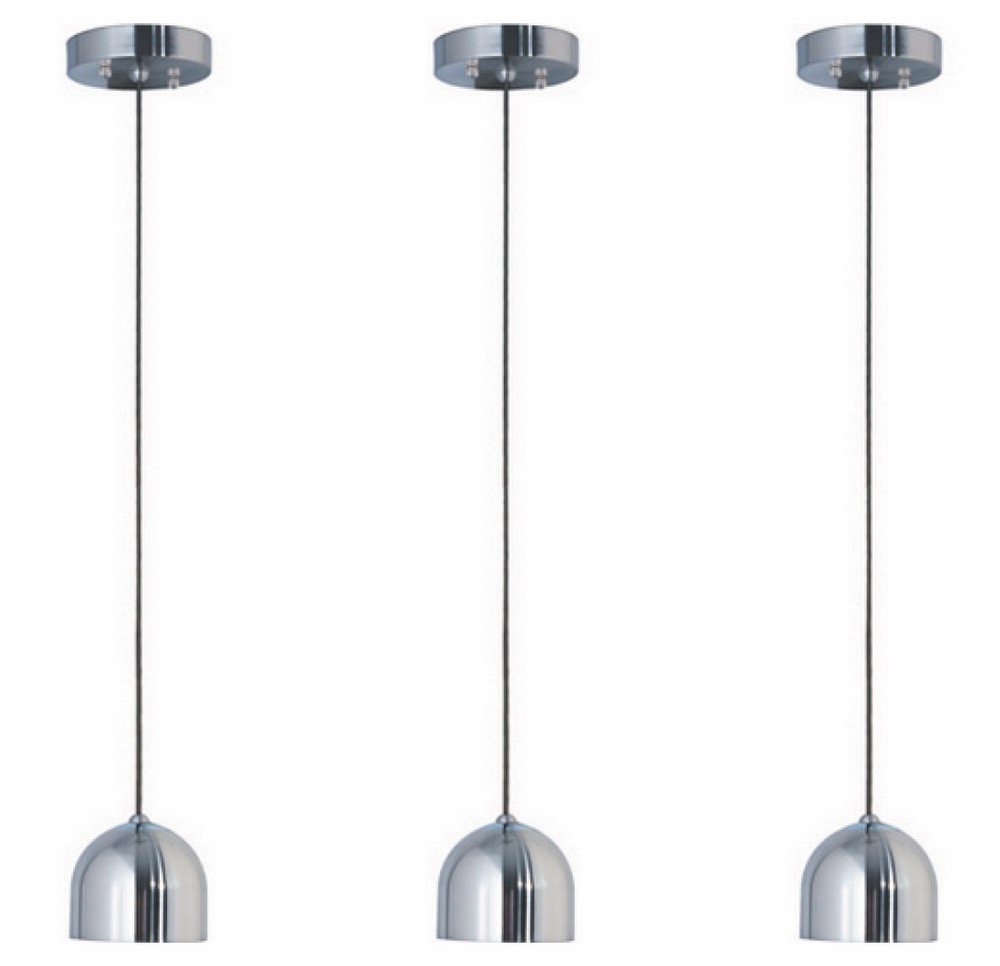 Clearly, with 32,314 critical decisions left to make, we were going to need some professional help from an interior designer—and possibly a marriage counselor.
We met with Cassidy Lyons Pickens and Joey LaSalle, two designers at Lovelace Interiors who understood our vision.
"When we asked Mike and Angela what inspires them, they spoke very fondly of the time they spent with their family in Bali," said Joey. "They really loved the simple, modern style they saw in the homes and spas there."
"They also wanted a home that's supercasual and functional, with every room designed to enjoy the stunning view of the bay," Cassidy added. "In some ways, their simple rectangular floor plan is a contemporary update of the cinder-block beach houses that once dotted the coast."
Joey and Cassidy created numerous inspiration boards with suggested tile selections, flooring, lighting, furniture, accessories, and much more, making the entire process far less daunting for us.
"We pretty much fell in love with everything they picked," laughed Angela. "But when you're on a tight budget, you often have to make some tough choices."
We knew we'd have to incorporate some of the furniture we'd salvaged after the flood, along with a few new pieces, including some custom furniture designed by Not Too Shabby Boutique in Santa Rosa Beach. But first, we needed a canvas.
"Renovation Flooring (renovationflooring.com) had just gotten in this really unique new tile called Hades Plata Relief," said Cassidy. "It's simple and modern with a metallic sheen. We decided to use it for the kitchen wall, to play off the stainless steel appliances and white lacquer cabinets."
A massive island dominates the kitchen floor plan, which will be layered with Arctic White quartz by MSI from Classic Design Stone (classicdesignstone.com).
"Now that we're almost empty nesters, we just don't need a large, traditional dining table," Angela said. "Instead, we envisioned a large chef's island—a place that our friends and family can all gather around. The idea was really inspired by the nights we've spent hanging around the chef's table at Roux 30A in Grayton Beach."
Suspended above the island will be an array of simple glass and chrome spheres from Beautiful Lights in Destin (beautifullights.com), although perhaps the most visually striking light fixture is the Starflex LED pendant that will hover over the living room.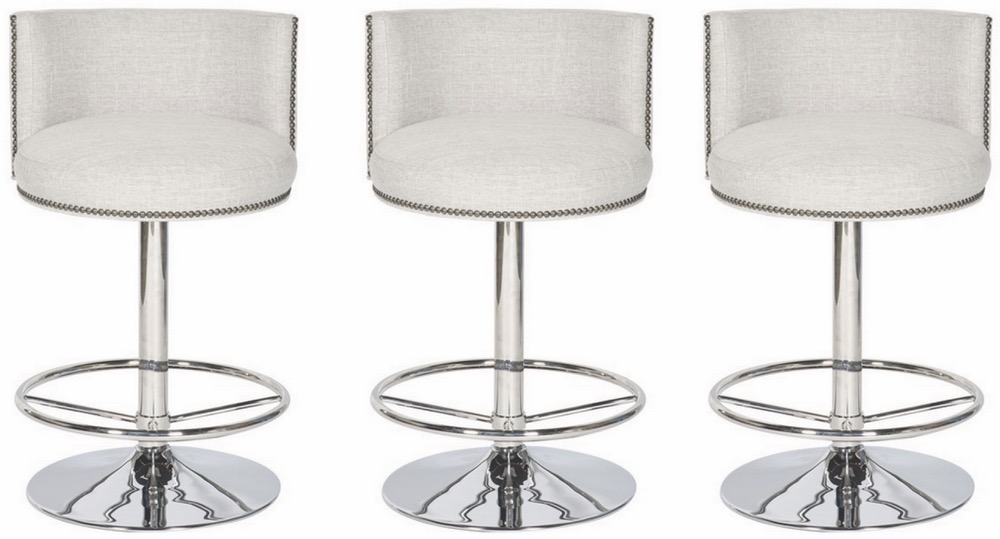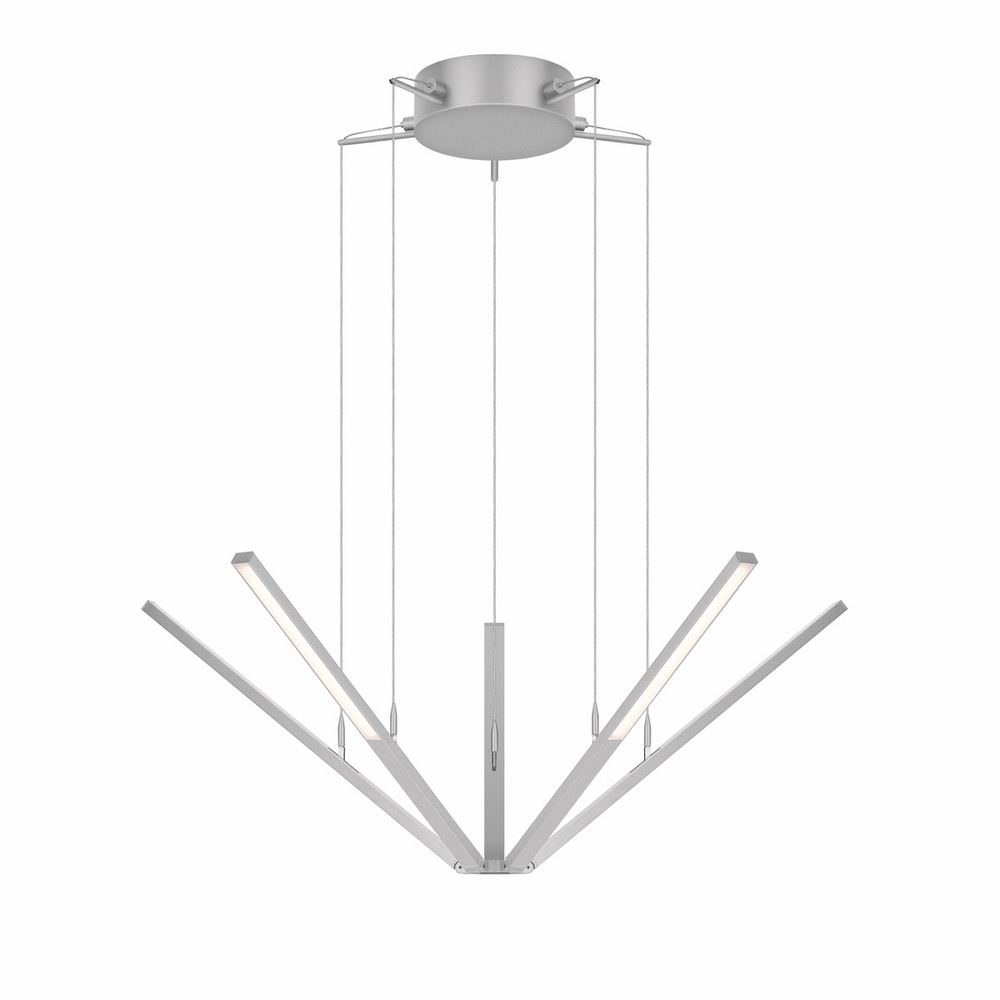 "I've never seen anything like it," Angela said. "Honestly, I never would have had the courage to choose it myself. But Cassidy and Katie Murray Sanborn (of Beautiful Lights) really helped us select elements that are both modern and minimalistic."
Dark hickory hardwood planks from Renovation Flooring will span most of the home, with almond ceramic tiles in the bathrooms. The rain shower in the master bath will feature floor-to-ceiling ceramic glass tile and a smooth pebble floor. Also carved out in the master bath is a compartment designed for an infrared sauna by Finnleo (finnleo.com).
"The sauna has become an important part of our daily ritual, so we wanted to create a space for it," said Angela, a yoga teacher in Santa Rosa Beach. "Infrared saunas get your heart rate going quickly and safely while burning calories and detoxifying your skin."
We abandoned cable TV several years ago, but even though we're only planning to have one television in the house, there's room for pioneering technologies that help simplify life. The lighting system by AVX (Audio Video Excellence, avxinc.com) saves energy effortlessly by allowing you to preset all lights in the house to a slightly dimmer setting. Your eyes won't notice that the lights are set at 85 percent capacity, yet you'll see significant savings on your power bill. Lights can be set to gradually dim during the evening hours or even to shut off at preset times. Not sure if you turned off all the lights in the house? No worries. You can instantly switch everything on or off using your phone—from your bed or from across the planet. You can even have your thermostat automatically bump up or down as you approach (or move away from) your house. It's life-changing stuff.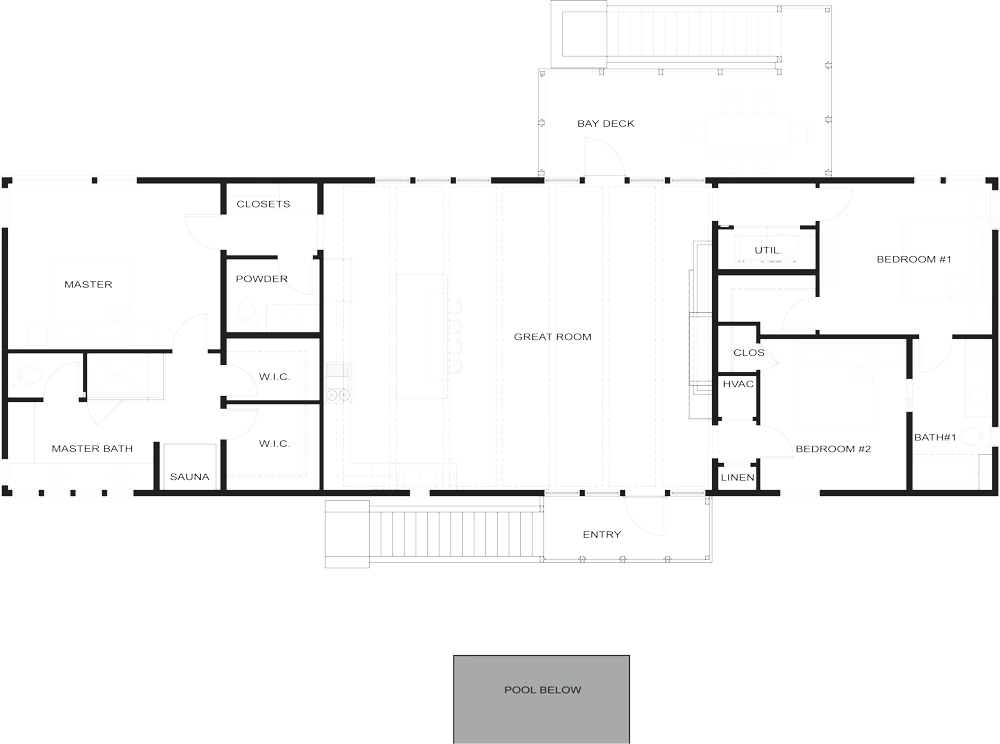 Modern technology can certainly make life simpler, more efficient, and more environmentally friendly. But the Information Age can also overwhelm consumers with too many choices, making minimalism difficult to achieve. One or two errant Pinterest or Houzz clicks can quickly lead you down a confusing path of clutter and distraction.
Ultimately, when confronted with an endless sea of choices, we've learned that one decision makes all the others much easier: hiring professionals. Without professional design help, simplicity can quickly become a complicated thing.
— V —
---
The Ragsdales' Modern Minimalist bay home will be featured in VIE's 2016 Architecture and Design issue (July/August). For more information about the project, visit 30A.com/Modern.
Hart Builders P.O. Box 6978 Miramar Beach, Florida 32550 (850) 586-1070
Rolen Studio – Modern Residential 93 Dune Lakes Circle #D-201 Santa Rosa Beach, Florida 32459 (850) 814-2642 www.RolenStudio.com
Interior Design: Cassidy Lyons Pickens / Lovelace Interiors (850) 200-2062 cassidy32459@yahoo.com
Joey LaSalle / Lovelace Interiors (615) 585-5638
ARTICLE CATEGORIES