Publisher's Note: Marketing Revolution Issue 2009
by Lisa Burwell
Social marketing's meteoric appearance smack-dab in the middle of the business scene has forever changed the way business is being done. Blogs, Twitter, Facebook, Linkedin, MySpace, and a host of other emerging online networks that were exclusively for Gen X are now commonplace tools in business today. When Gen X grew up and entered the workplace, they (and then Gen Y and Gen Z) brought their social world with them. As they joined the workforce and began careers in areas such as retail, banking, engineering, restaurants, television, advertising, and Wall Street, to name a few, their social form of communication was parlayed into the business arena. What websites and e-mail once were to businesses ten years ago, e-marketing is to business today. Implementing technology into business isn't the phenomenon here, but rather, the phenomenon is that now, anyone with a computer can play "novice marketer."
Rules of Engagement
The difference in marketing today is that, although it used to be clear how a business could increase its revenue and enhance its image by creating a website and other marketing tools with tangible results, it is not entirely clear how Facebook or Twitter can also benefit a business. Most businesses need to hire a trained specialist to design a website or magazine ad, but no one needs to hire a consultant to be Linkedin. Establishing a Facebook page or blog for your business is enticing, exciting—and easy. However, managing the daily content and crafting a meaningful message that will help grow your business can be difficult. "Time is money," as the age-old adage goes, and using e-marketing effectively takes both time and money. In our feature story, "Marketing Revolution," V.P. of Creative Services, Bob Brown, expounds on the intricacies of this new practice of conducting business in a thoughtful and purposeful way, in hopes of shedding some light on how to help your business.
Facebook Contest
This brings us to VIE's cover girl for this issue, Jessie Shepard. As VIE's primary photographer, we have known Jessie in a business setting that has taken us to New York, Atlanta, North Carolina, and lots of places in between COLA 2 COLA (Pensacola to Apalachicola). During our travels, we have enjoyed our conversations, we have met her delightful children, and of course, collaborated on assignments. However, it wasn't until we became friends on Facebook last month that we noticed some self-portraits that she'd taken. We saw a different side of her personality and a different genre of her photography skills. We were intrigued by one photo in particular; the one on this cover. This led us to consider holding a contest—a contest that anyone can enter by becoming a "fan" of our VIE Facebook. Participants can access our Facebook by visiting www.VIEzine.com. New and current fans are eligible. We're asking you to send in photos (it doesn't matter if they're of you or not) and we'll publish you and your work in our Fall 2010 issue as we announce our VIE Facebook Photography winner.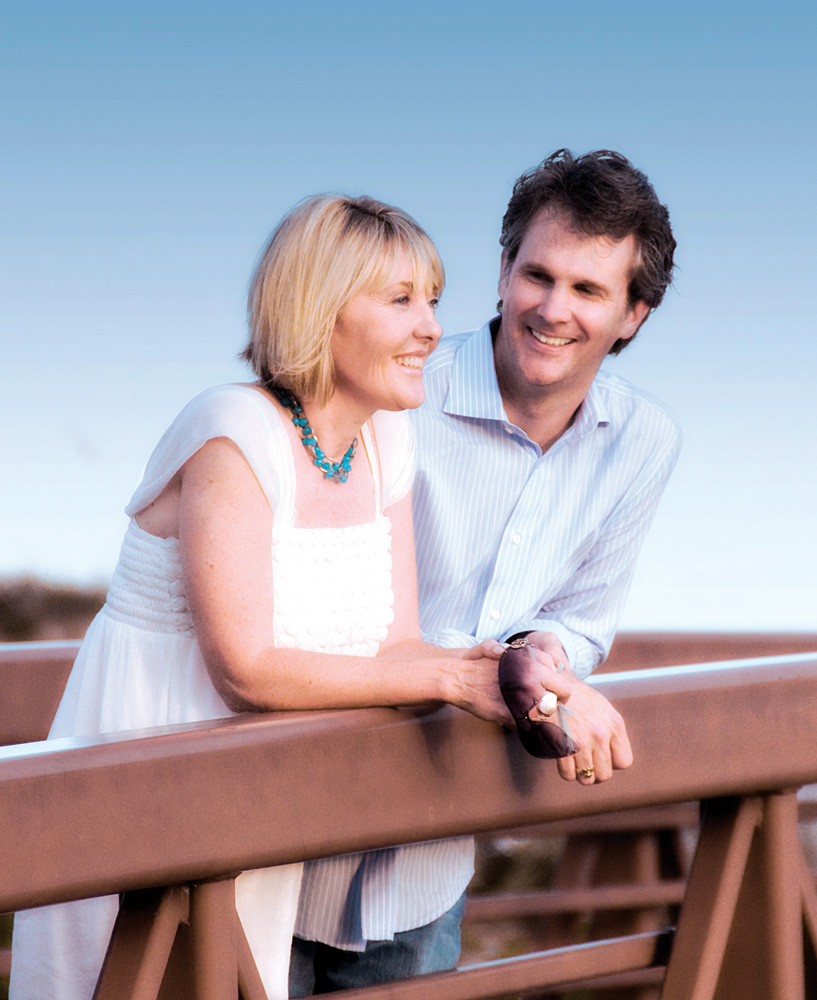 VIE
: Getting Better with Age
With our one-year anniversary behind us and the popularity of VIE continuing to grow, we are expanding our tools to improve the experience for you, our reader. The new VIE website is expected to be completed by the end of September, so remember to check it out—it will be dressed up with somewhere great to go. Thanks to Bob Brown, the online magazine, blog, VIEtv, and, yes, Facebook and Twitter, will all be wrapped into one great looking and exciting package that will keep you coming back for more. Stay tuned!
–Lisa & Gerald Burwell
Life is a gift...celebrate to the finish line.
— V —
ARTICLE CATEGORIES