Photography by Greg Riegler
Duh for Garden and Home is Pensacola, Florida's premier destination for home furnishings and garden decor, landscaping and interior design, men's and women's clothing, and even lunch! Having celebrated its fifteenth anniversary this past February, Duh is focused on continuing to provide quality goods and design services as well as an overall fun experience to its customers and clients. "The collective concept of this compound was to create a place where individuals could find an adventure for the day," says Duh co-owner Jim Rigsbee. He and co-owner Quinn Stinson took time away from helping people create beautiful spaces to talk with VIE about their business and inspiration.
WHAT DOES THE NAME DUH MEAN TO YOU AND YOUR BUSINESS?
From the very beginning, the name was meant to convey a fun, unpretentious atmosphere and a shopping experience like no other.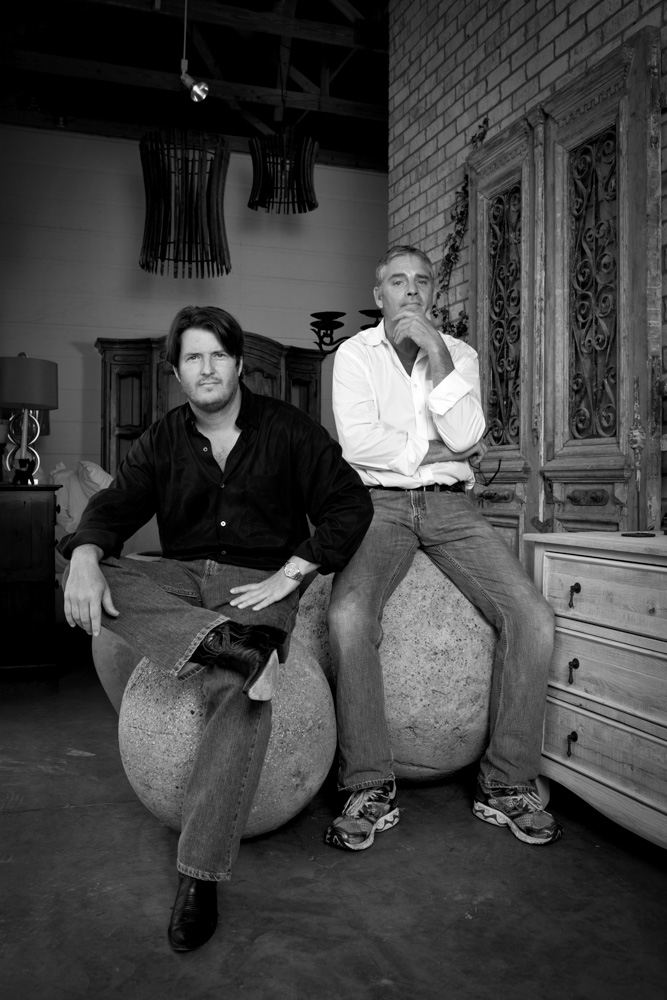 What kind of growth has happened since you began Duh fifteen years ago?
We started Duh in a 1,500-square-foot repurposed cinder-block liquor store using garden and home elements from around the world. Growth started within the first year of operation, and we introduced the Farmhouse, a two-story showroom. From there, we took on twelve thousand square feet of warehouse space across the street. This allowed us to diversify our inventory to include more imports from around the world, expanding to Asia to complement our European and American buying. Currently we have sixteen thousand square feet of showrooms, offices, luxuriously landscaped courtyards, and two restaurants.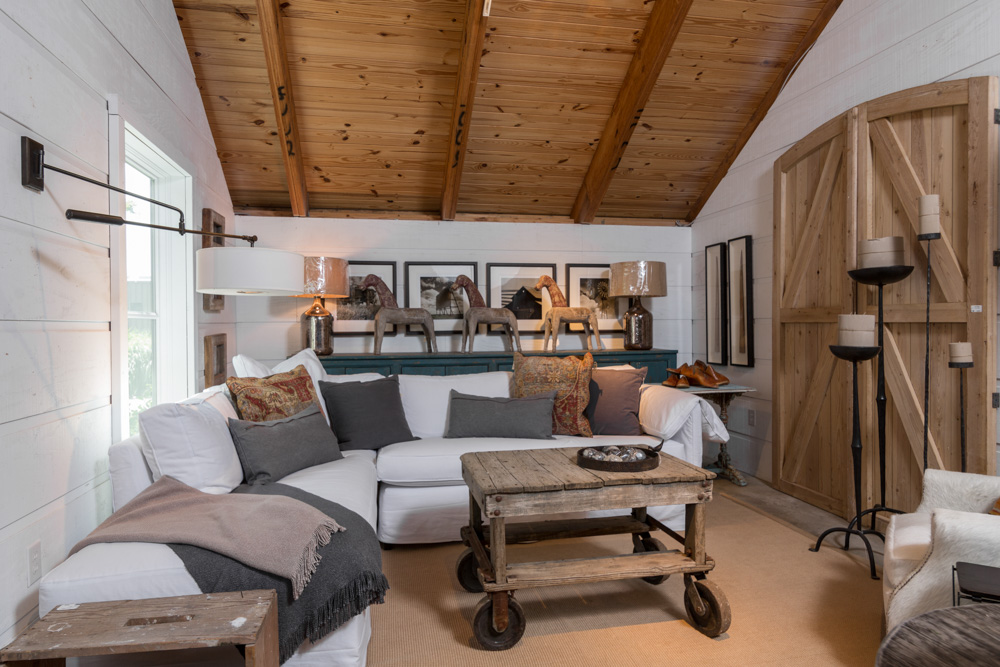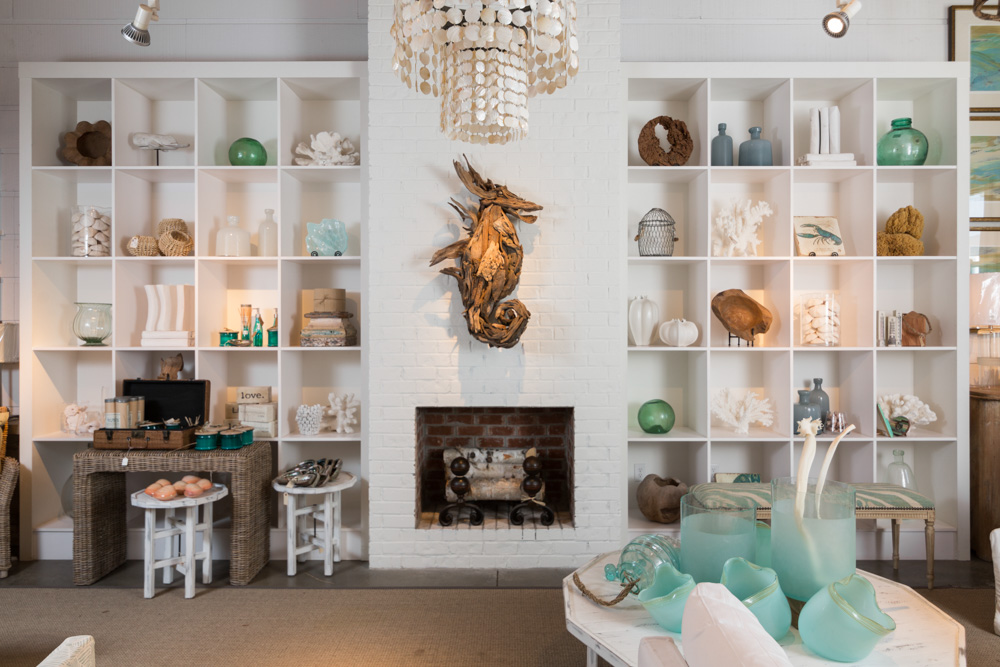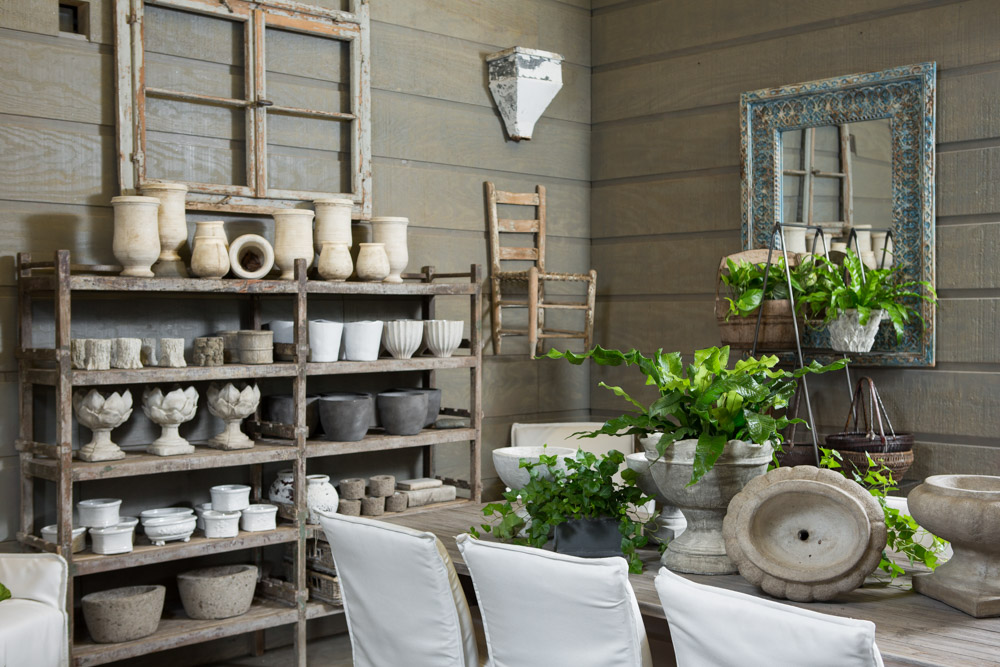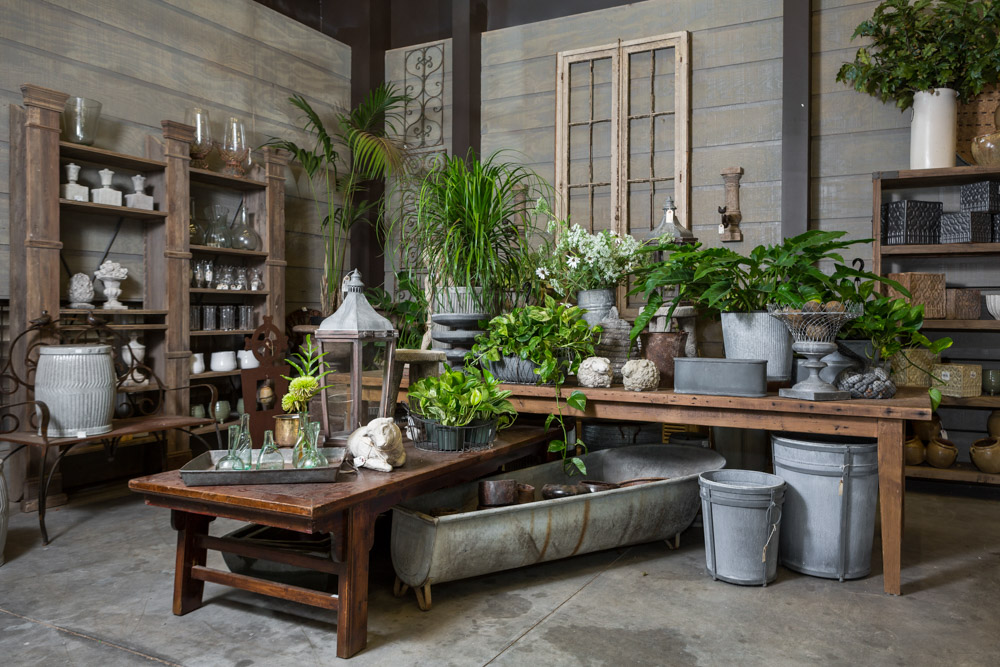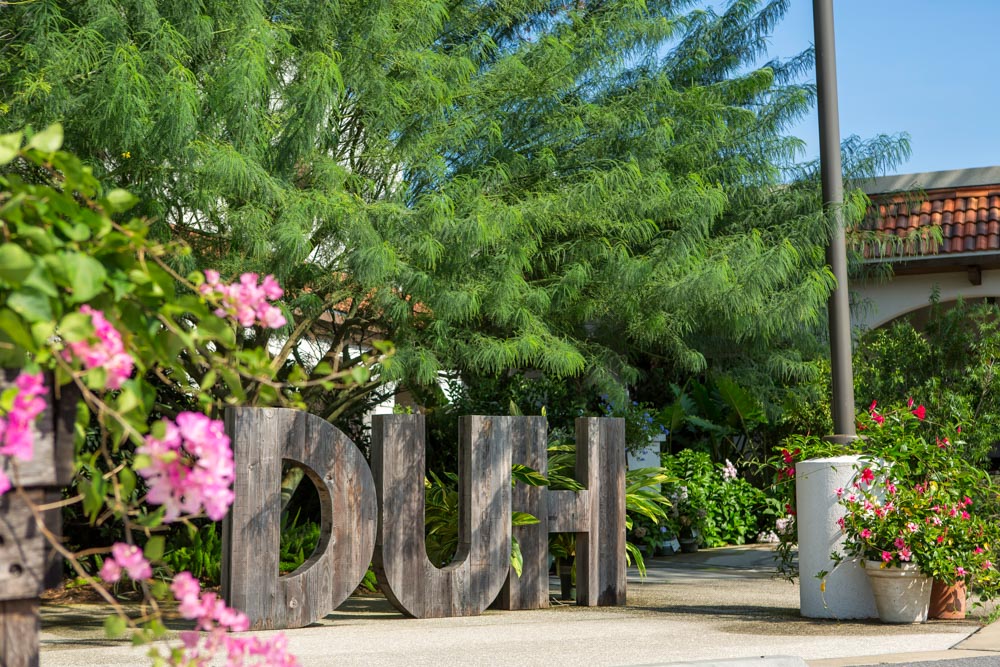 Can you tell us a little about each space?
The Barn holds home decor, both interior and exterior, and includes our design center.
The Villa also houses home decor as well as Ginger Bender Papers, Fig women's boutique, the Men's Shop, and the Spotted Dog. These entities include a vast array of choices: furniture, invitations, greeting cards, specialty stationery, children's clothing, books, stemware, a bridal registry, tabletop accessories, china, jewelry, and dog food. Our clothing lines include Lacoste, Grayers, and Rodd and Gunn for men and Current/Elliott, Frank and Eileen, CP Shades, and Calypso St. Barth for women.
The Garden Center has outdoor home decor, various planters from all over the world, outdoor stemware and tableware, found objects, antiques, select architectural salvage decor, and interior and exterior plants.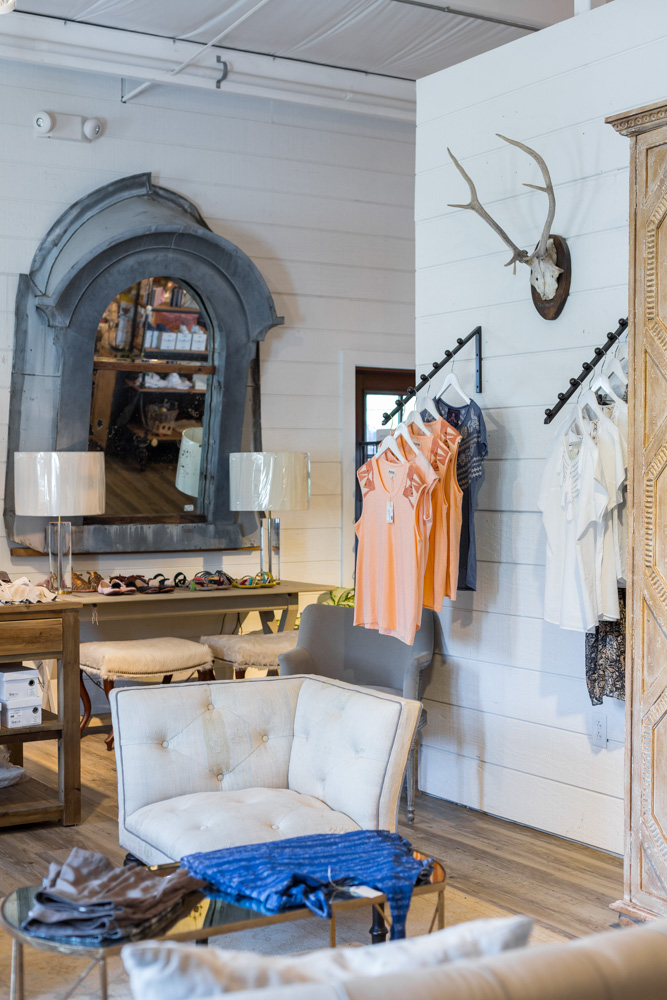 What would you consider to be Duh's signature service or brand characteristic?
Our passion for bringing style, creativity, and experience to our diverse clientele really sets us apart. Be it for a beach residence, a mountain retreat, a primary residence, a studio loft, or an expansive family home, our favorite thing to do is help our clients realize their dreams both aesthetically and functionally.
Nothing brings a room to life like a magnificent flowering plant.
What are some of the best tips for outdoor spaces and gardens?
It's always best if one can create a feeling of transition from indoor to outdoor so there is a flow and continuity—a sense that you're progressing from room to room. I feel that nothing brings a room to life like a magnificent flowering plant. It adds instant vitality to any home, hence our decision to bring our Garden Center and plant area back into full bloom.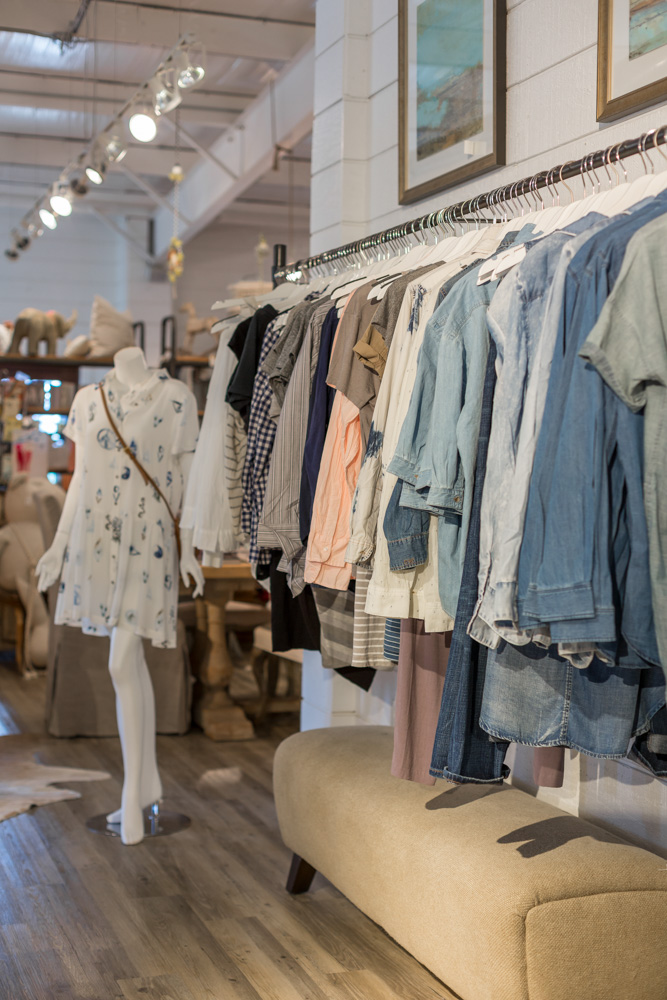 What is your process for designing a garden or outdoor space for a client?
For outdoor design, one needs to know what objective the client is trying to achieve: form, function, entertainment, relaxation, or all of the above? When creating an inviting space that is a natural extension of the home, you must consider seating, privacy, climate, space restraints, and comfort. We really try to consider each project with the lifestyle of the customer, as well as the project location, in mind. For example, is this area in full sun, is it shaded, or is it coastal, and how much time will the client have to devote to the maintenance of the landscape and garden? Often, we really have to show the client the above-mentioned elements because it really does affect the overall design. You wouldn't want to plant something just because you love the look of it and, before you know it, have it dominating your entire space.
When creating an inviting space that is a natural extension of the home, you must consider seating, privacy, climate, space restraints, and comfort.
What are some of your favorite brands for outdoor furniture? And what about planters and accessories?
Our favorite furniture brands would be Elegant Earth, Lee Industries, Kingsley-Bate, Lane Venture, and Brown Jordan. For planters, we love Italian terra-cotta and rustic glazed pots from Asia. We also have a lot of fun at Duh repurposing unique objects such as antique cattle troughs, bathtubs, statues, grain bins, chicken feeders, and more and turning them into containers.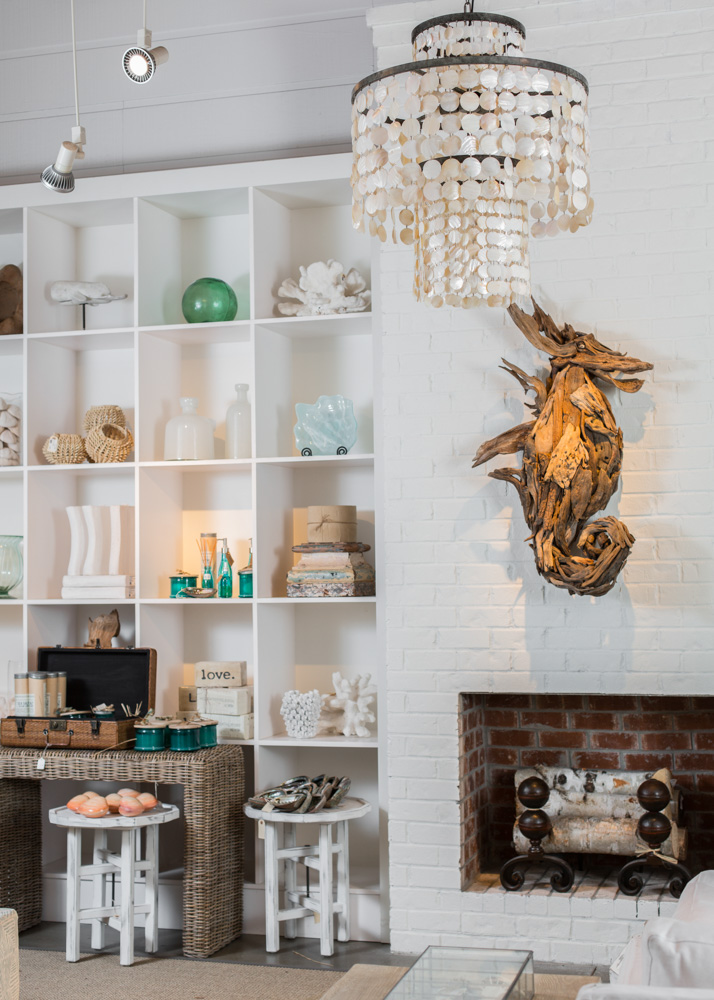 Which types of plants would you recommend for the novice gardener or someone who doesn't exactly have a green thumb?
Succulents, succulents, succulents! The succulent family is so vast that there is really something for everyone here! Black thumbs, rejoice! Also, in our tropical climate, succulents thrive in almost any size planter.
We also have a love for reseeding annuals; they plant themselves! And, if you're not happy with the location they've decided on, you can dig them up and replant somewhere else. As an added bonus, they tend to attract butterflies and hummingbirds.
Visit the folks at Duh for Garden and Home for more tips, design services, home goods, and a day of adventurous shopping and dining in downtown Pensacola!
— V —
---
Duh for Garden & Home 501 North 9th Avenue Pensacola, FL 32501 (850) 439-0640 duhpensacola.com
ARTICLE CATEGORIES