On Top of the World at Cliff House
By Jordan Staggs | Photography courtesy of Cliff House
The salty sea spray will invigorate your senses and the dramatic oceanfront views will transport you to another world when you book a stay or plan your next event at the scenic Cliff House resort in Ogunquit, Maine.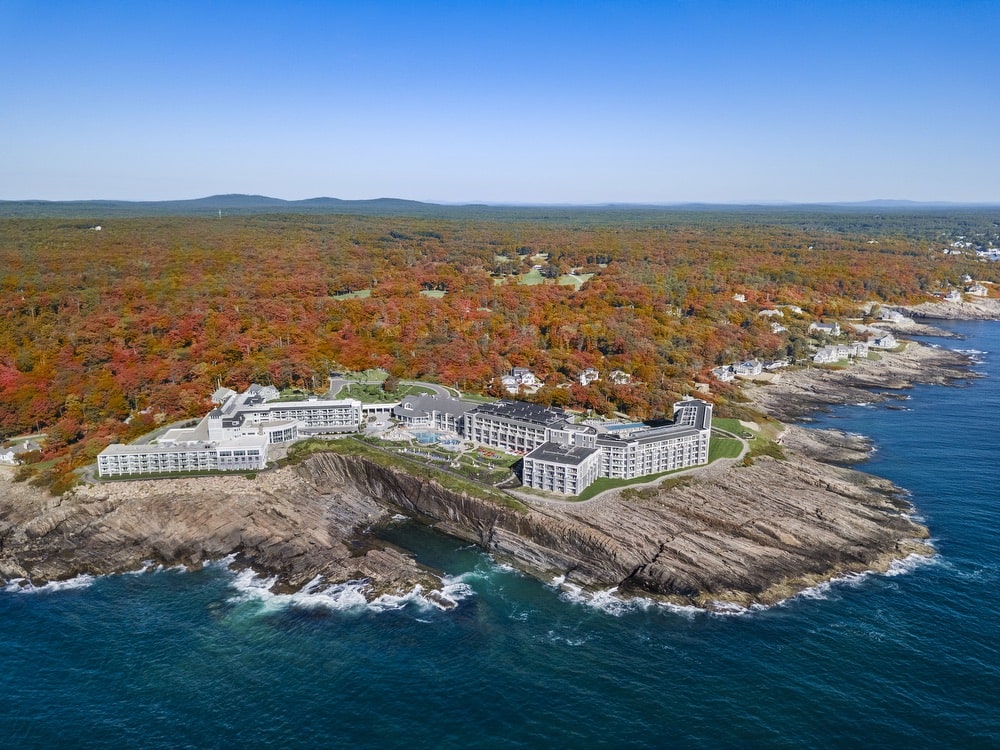 When considering a beach-town getaway, most travelers might envision a sunny Caribbean island or a hip West Coast bungalow. Still, the rocky cliffsides and Atlantic ports of the Northeastern US hold a charm all their own. Cliff House offers visitors a taste of that New England lifestyle with stunning panoramic views from its luxurious rooms, suites, and dining areas. The expansive pool deck and outdoor greens are outfitted with fire pits and Adirondack chairs for taking it all in any time of year. This award-winning destination also recently underwent a complete "reimagining," with countless improvements and new amenities for guests to enjoy, so there's never been a better time to visit.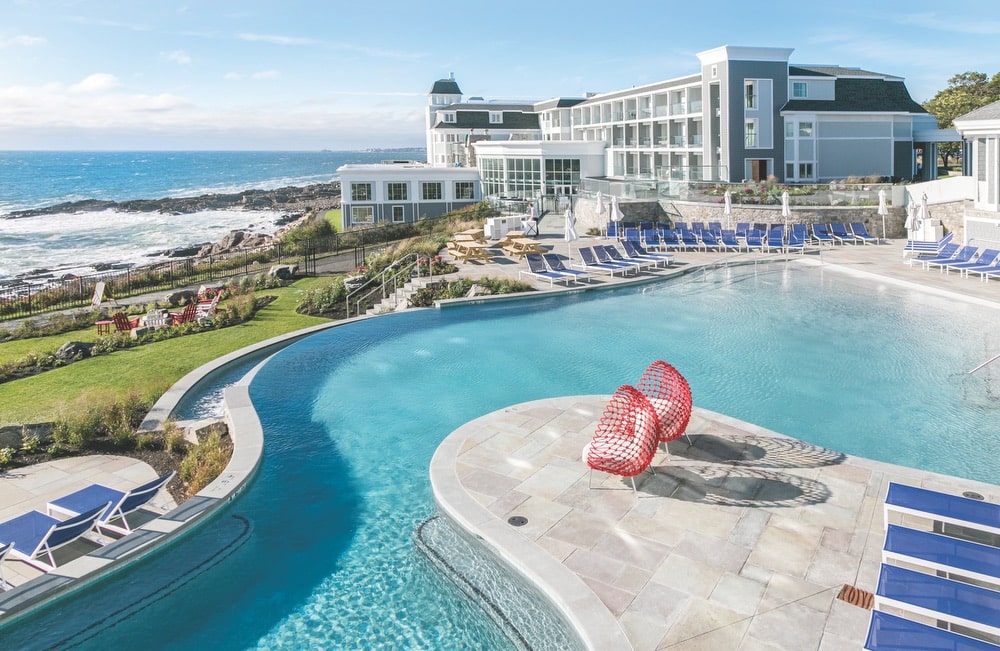 The resort's storied history dates back to Reconstruction when the Boston and Maine Railroad began planning a new hub in the nearby town of York in the late-1860s. Savvy Elsie Jane, the wife of Captain Theodore Weare, seized a business opportunity when she heard this news. She planned to build a resort atop Bald Head Cliff with her husband and her brother, Captain Charles Perkins. The Cliff House opened in 1872 and quickly gained a reputation as one of the most preferred vacation destinations for New England's elite families.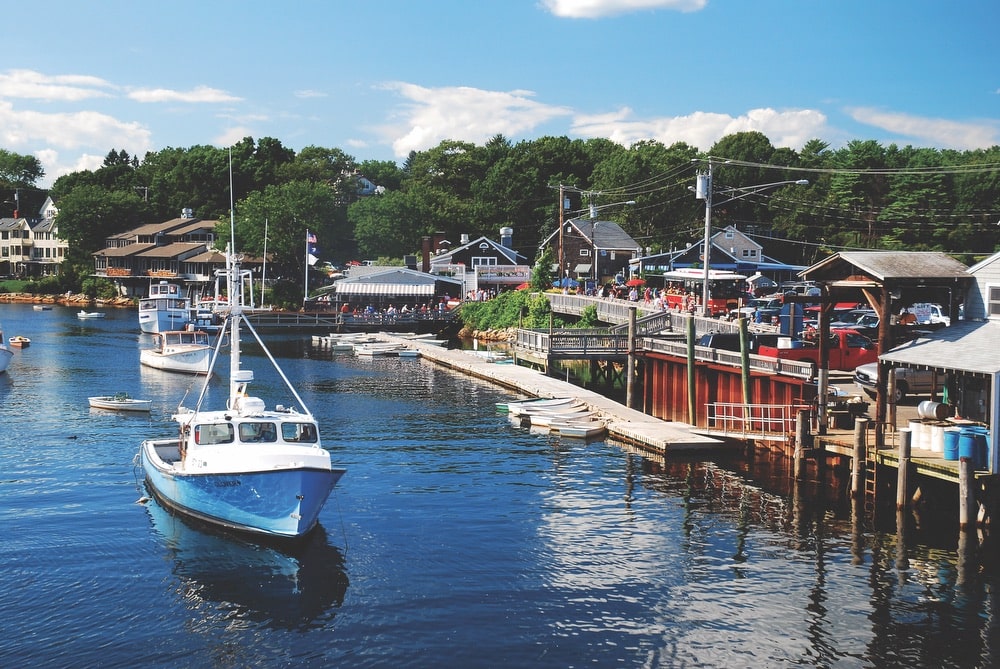 "I love the history of when Elsie Jane opened the Cliff House in 1872, operated the hotel and the farm, invested in real estate, and managed the family business," says current Cliff House managing director Nancy White, who has been with the resort in various roles since 2015. "She raised seven children and also cared for her husband when he suffered from consumption—such an amazing woman and so ahead of her time! Back then, rates in the premier season were six dollars per week, per person. That included all three meals. I can only imagine the refined experience and stimulating conversations had among guests."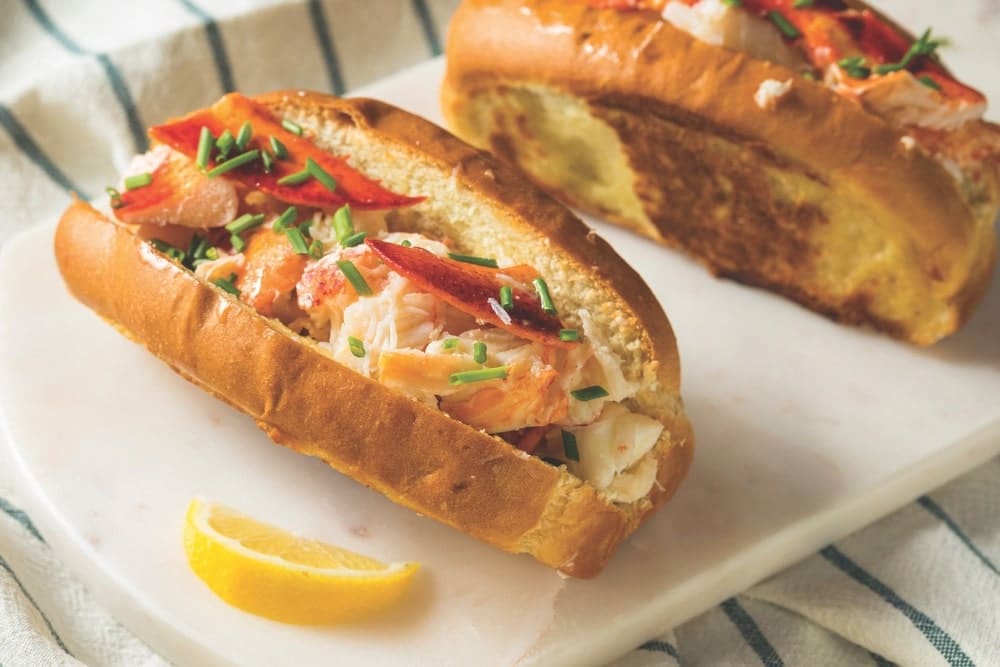 Those conversations endure today as visitors gather to enjoy fresh seafood in Cliff House's upscale Tiller Restaurant, the outdoor Cove Bar & Grille, and the quintessential Nubbs Lobster Shack, which serves all the seaside favorites and Maine lobster rolls that guests can't get enough of year after year. According to the resort's website,
Many returning visitors claim that Cliff House is where "their spirits soar."
Reimagining the resort was done in phases within the past several years, and the results are truly stunning. TruexCullins and Cooper Carry architecture and interior design firms were responsible for the classic coastal elements that permeate each space at Cliff House.
"The design team never wavered in delivering a 'true to Maine' backdrop lined with refinement and sophistication."
White shares. "They combined a rather traditional New England atmosphere in one building with a contemporary adjacent building and then added over ninety guest rooms scaped around the Bald Head Cliff coastline. They created a seamless transition that feels connected, intimate, and all born together."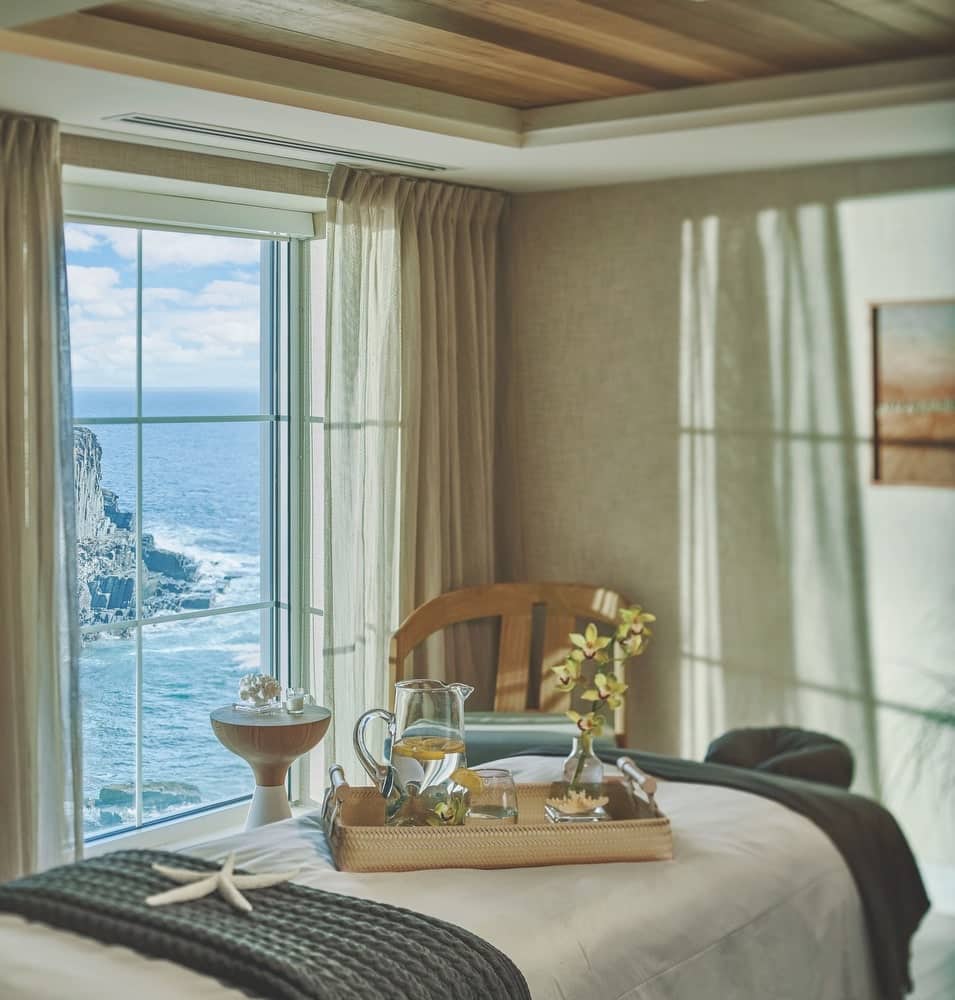 The main lobby features floor-to-ceiling windows and a grand staircase on the opposite end, allowing guests a breathtaking view of the Atlantic Ocean, grounding them in an immersive and authentic Maine experience before they even complete check-in. This is just a glimpse of all the wonders they will behold during their stay. "The energy lifts you and relieves stress while putting life in perspective, all in one breath," White expounds. "This is my favorite element of the resort. Of course, the stylish design, coastal-chic decor, two-sided floor-to-ceiling stone fireplace, and awesome ocean-front views are also quite impressive."
There's no shortage of activities and amenities to enjoy in addition to the sweeping scenery. Cliff House boasts an oversized outdoor hot tub open year-round, swimming pools, seventy acres with trails and gardens, ocean-front dining and coastal cuisine, a luxury spa, boutiques and shopping, entertainment, and diversified programming for plein-air painting, concerts, fireworks, kayaking, fishing, surfing, sledding, golfing, beach activities, and more.
Of course, no trip to Maine would be complete without enjoying some unparalleled seafood.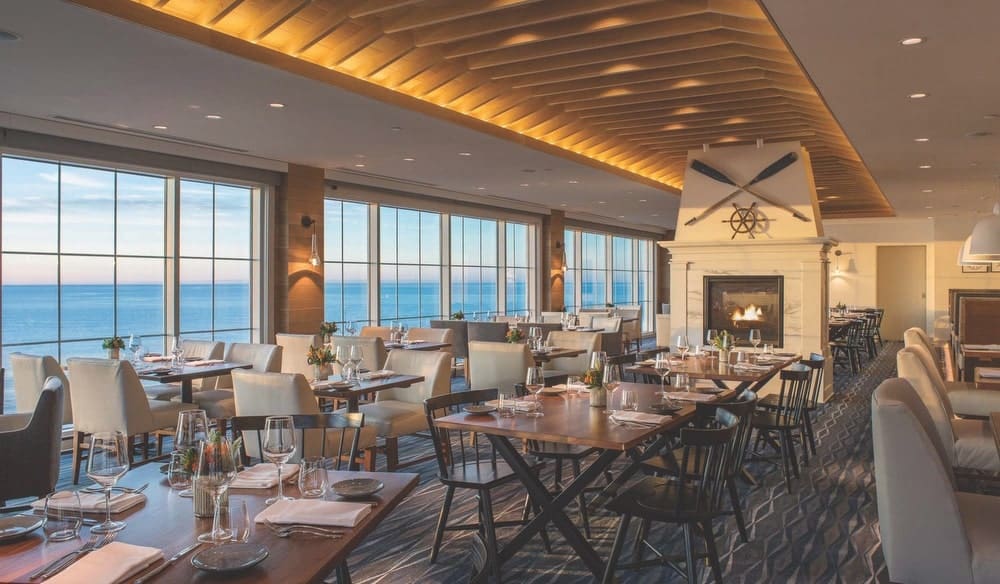 "One of my favorite dishes served in Tiller has been on the menu since our reimagination—the scallop and lobster fried rice," says White. "I love this dish because it's local and playful, with so many flavors, and it's a bit nontraditional for the region. The ingredients are sourced locally, including the most flavorful scallops from Casco Bay. Chef's play on an Asian classic is unique yet still true to Maine. Another favorite way to dine at Cliff House is our Catch and Cook program, which makes you work a little for your dinner. During the day, you can enjoy a lobstering tour with Finestkind fishing charters in Perkins Cove. They'll take you on a fun, educational tour of the Maine lobstering industry. On the dock, you'll gather your catch and bring it back to Tiller for a sea-to-table dining experience."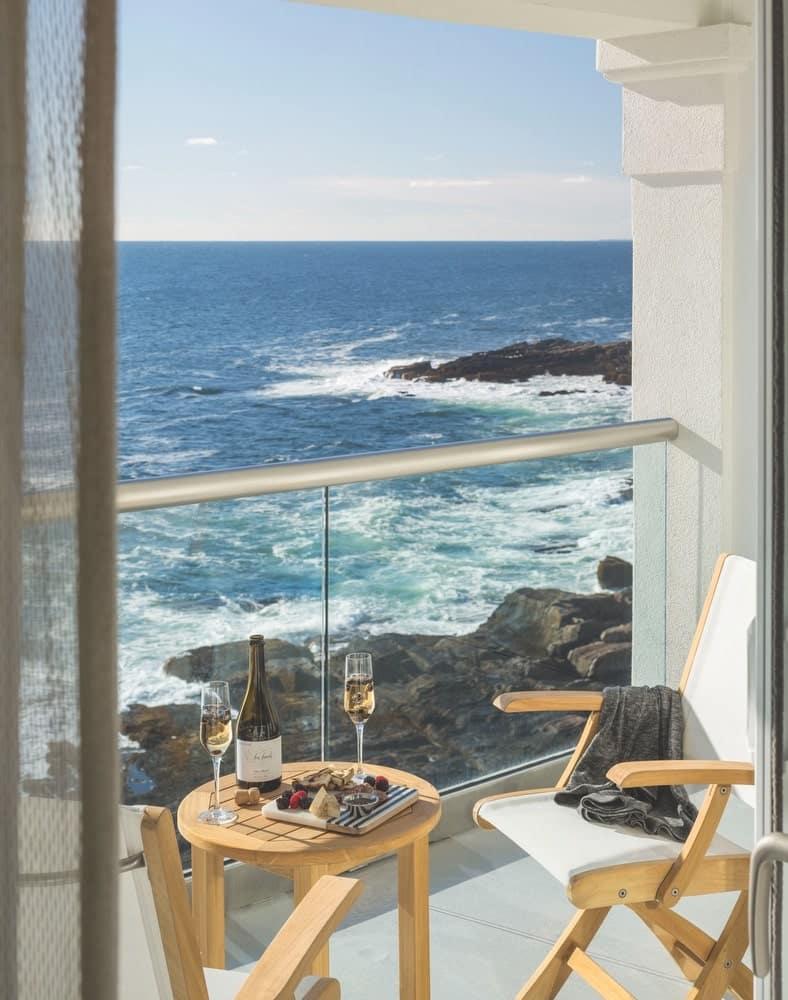 The arts are also very much alive at Cliff House. In addition to its plein-air painting program designed so guests can enjoy the great outdoors while honing their fine-art skills, the property also features a gallery full of local art. It also supports local museums, art galleries, and theaters to help promote culture in the area. Additionally, the resort leads an environmental conservation program in partnership with One Tree Planted, which plants a tree in honor of every guest who books a suite at Cliff House. As if these efforts were not enough, the resort further supports over 120 local charities.
For an authentic Maine getaway experience, you can't go wrong booking a room—or your next wedding or event—at the incredible Cliff House. There's no doubt that, from the beautiful architecture and views to the fresh seafood and warm hospitality, Elsie Jane would be proud of the legacy her family and the staff have created at this oceanside vacation destination.
— V —
---
To learn more or book your stay, visit CliffHouseMaine.com.
ARTICLE CATEGORIES