Inside Bonnaroo Music & Arts Festival
By Jordan Staggs  |  
Photography by Jeff Kravitz
Gather around, everyone, for a tale of a legendary event that draws people in from far and wide. Folk of all shapes, sizes, colors, ages, states of sanity, and musical preferences have traveled to its sweeping seven hundred acres of farmland dotted with performance venues and countless hubs of art and discovery. It's a magical place where music and love abound. Cheers of joy and random high fives are exchanged on a frequent basis, sometimes even between you and mascot-style animals or Gumby, if you're lucky. This is a tale from Bonnaroo.
"What's a Bonnaroo?" you ask.
Welcome to the modern-day Woodstock. The Bonnaroo Music and Arts Festival is a four-day extravaganza that takes place on "The Farm" in Manchester, Tennessee, each June. Bonnaroo celebrated its twelfth year in 2013 with record-breaking attendance. Festivalgoers rallied around some of the biggest names in music, including Paul McCartney, Tom Petty and the Heartbreakers, and ZZ Top, along with new favorites such as Macklemore and Ryan Lewis, the Lumineers, Passion Pit, Of Monsters and Men, and many more.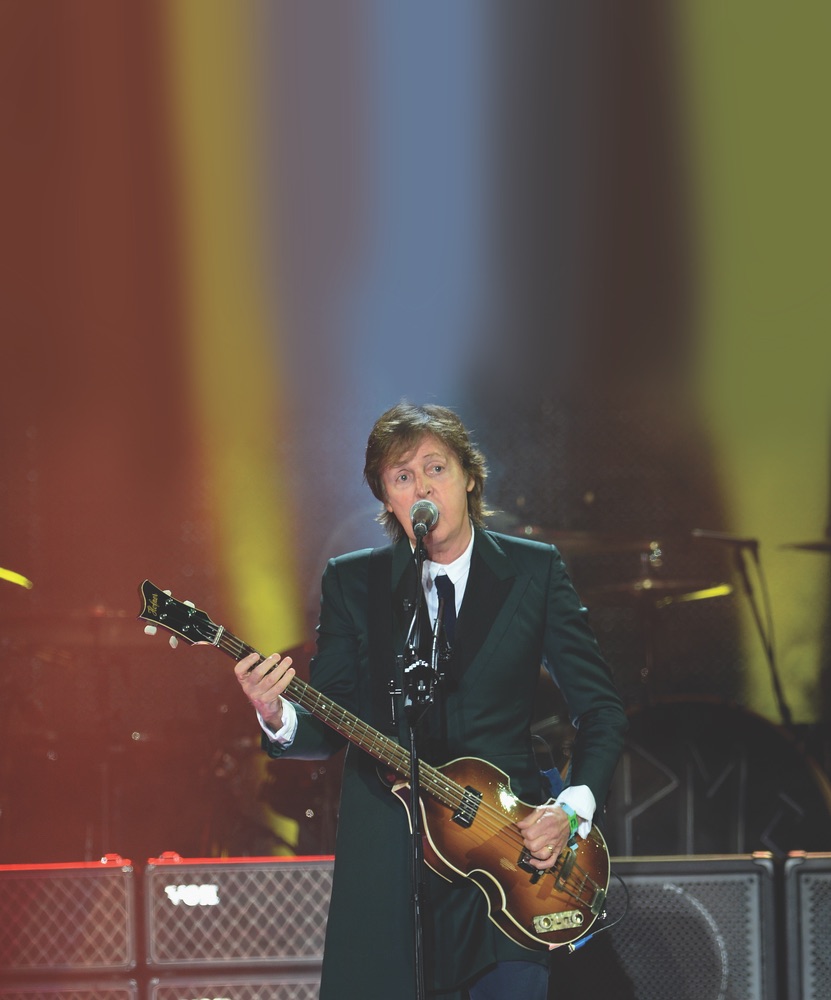 But the appeal of 'Roo, as veteran attendees sometimes call it, isn't only in seeing some of the best concerts of your life; it's also about the sheer excitement and freedom of expression that you see down on the farm. There's no judgment. People are allowed to dress as they please—most choose to dress in very little, considering the Tennessee heat in June is no joking matter. And, people don't frown on yelling, whooping, singing, running, dancing, hula hooping, or spontaneous friend making; in fact, it's encouraged. Sharing is caring, late-night campground powwows are common, and someone is always willing to help pitch a tent or jump-start a car battery. Every 'Roo is different for every person who attends.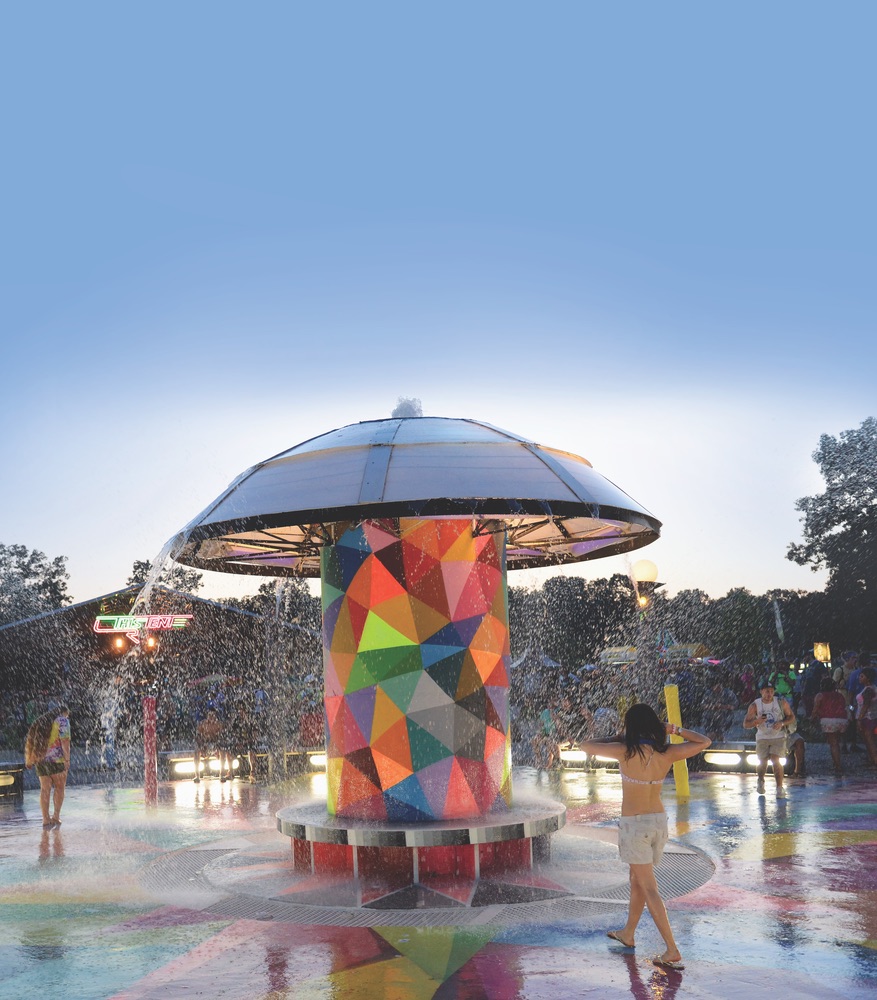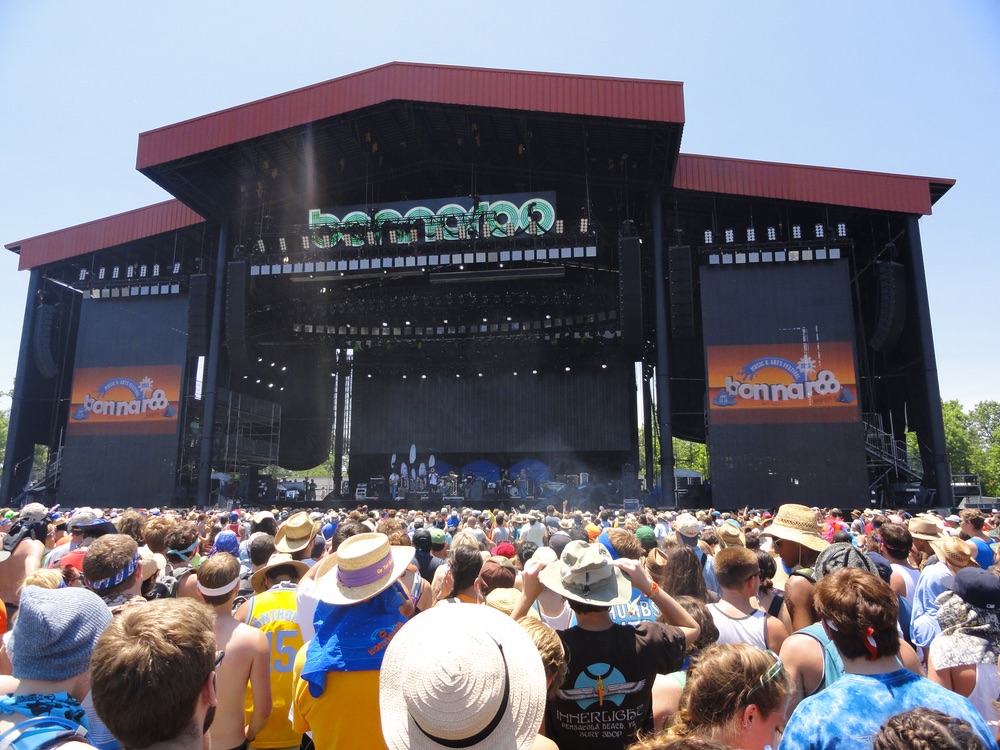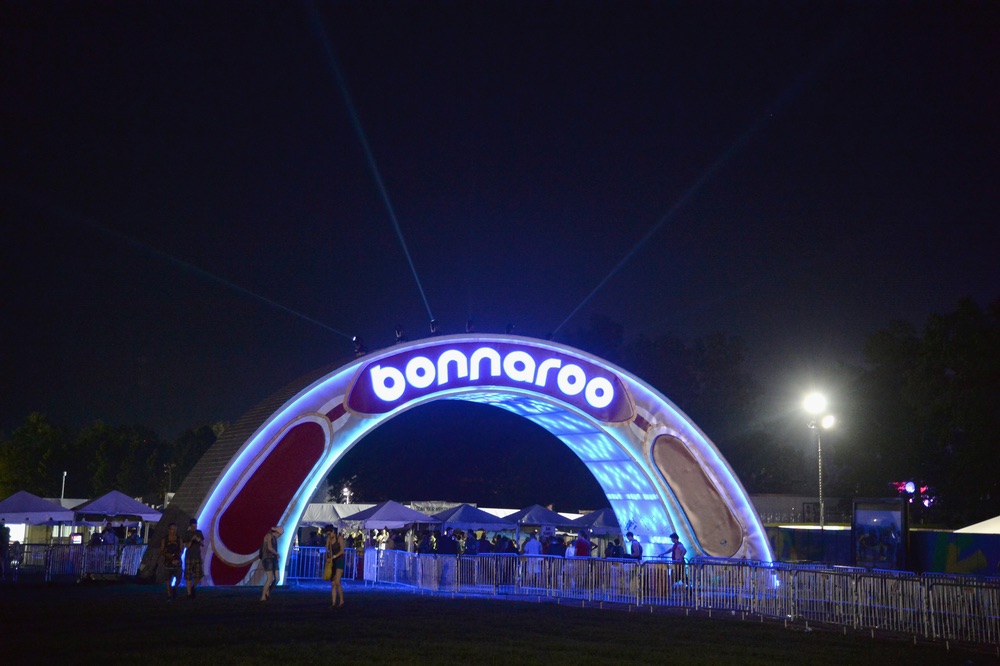 My first two Bonnaroo experiences were spent with friends, but after graduating college and moving to Florida, I found myself with no one to join me this year: my friends either had scheduling or financial issues. I figured I would sit this one out as well—until the official lineup came out and my eyes gravitated toward one name: Paul McCartney. Paul. McCartney. The greatest recording artist of all time was coming to Bonnaroo. I failed to contain my elation as I looked at the rest of the lineup. Mumford and Sons! I saw them at 'Roo 2011 and was blown away, immediately becoming a die-hard fan. That was enough to seal the deal—I was going to the festival even if I had to make new friends when I got there. That wouldn't be so hard, after all.
But Paul McCartney and Tom Petty seemed to also draw in a new crowd—respect the classics, man—and with it came my 2013 Bonnaroo partners: my parents.
You took your parents to Bonnaroo?…You must have cool parents.
Why, yes, I do. In fact, I give them complete credit for my great taste in music. I grew up riding in the car to school and on family vacations with the Eagles and Fleetwood Mac and my dad playing drums on the steering wheel. I knew all the songs on Jimmy Buffett's Songs You Know By Heart by heart (except one, which my parents always conveniently skipped over, so I didn't even know it existed until I was old enough to listen to the CD on my own). One of our favorite family quotes to this day comes from my little brother, who was about three years old at the time. Sitting in the back seat and listening to the Eagles, he asked, "Mama, why dat man wanna take it to da wimit?"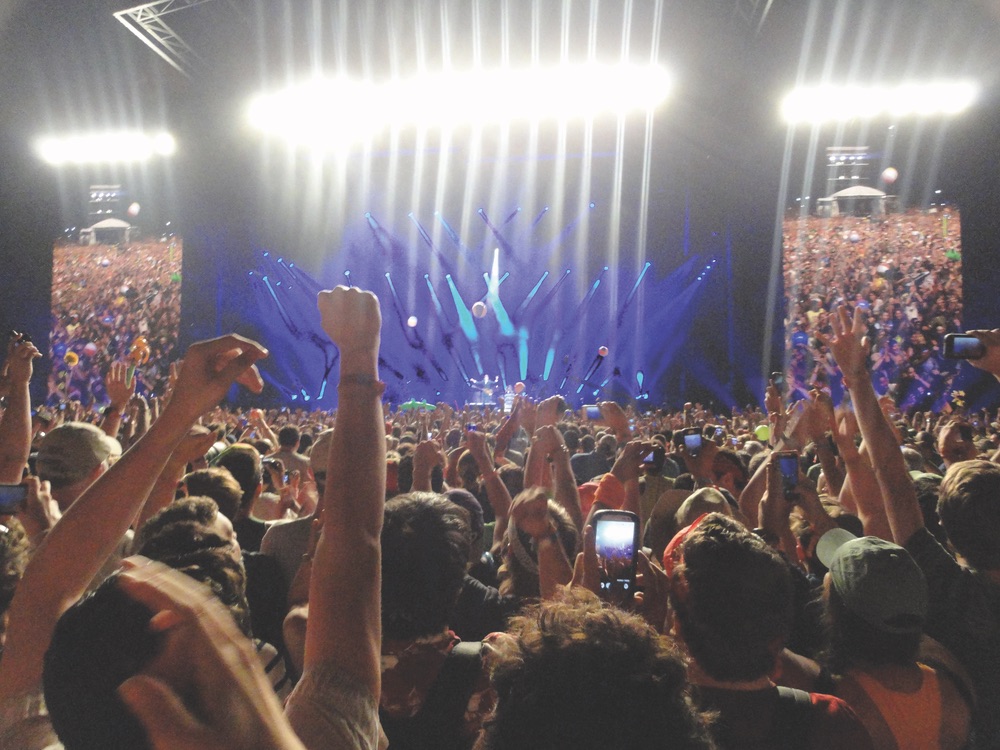 So, yes, I took my parents to Bonnaroo, and we had an amazing time together. I drove up and met them in Alabama, but not without some complications. Having your car break down on the Interstate and then having your aunt, then your mom's friend, and then your parents pick you up just lends to the whole "hitchhiking to Woodstock" vibe. I wasn't even worried—I was going to see Paul McCartney!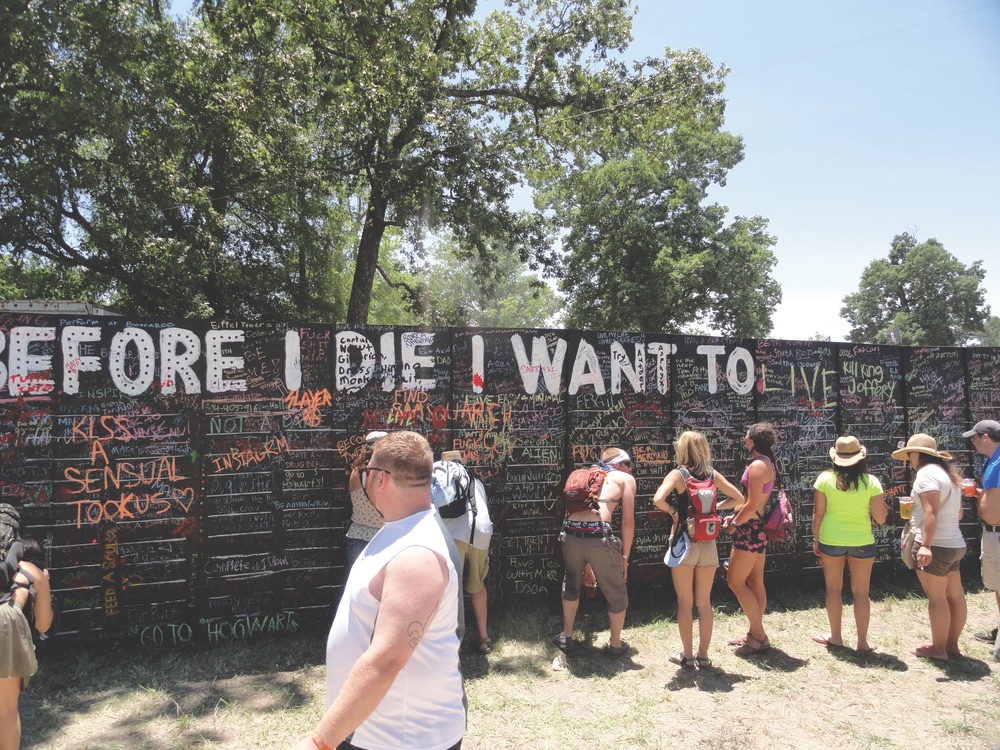 We made it to Manchester and the long and winding road to the festival entrance Wednesday night before 'Roo began on Thursday. People come and go all weekend, but once you park your car in the campground, you really shouldn't plan to leave until it's all over. It's best to get there early and get a spot in a camp that's close to Centeroo, or else you'll be hiking up to maybe a couple of miles from your tent to the music every day—trust me, that's not fun. My parents and I made it into Camp Biff Tannen (Did I mention the campsites are named after movie and TV characters so you can remember where you were?) and lucked out with an empty spot beside us to pitch our tent. The guy parked next to us was backpacking over to the Tent Only section and gave us permission to use the bed of his truck if we needed it—another stroke of luck since it gave us room to spread out a bit.
We set up home sweet home, then explored the campground that night, stumbling upon our first 'Roo performance—Super Tall Paul, a clown/beatboxer/crazy dancin' fool who was entertaining a small crowd at our pod. Pods are stations situated around the campgrounds: in each pod, Bonnaroovians can find restrooms, showers, a medical tent, and a community art project. Really, all of Bonnaroo is a community art project. From the wall surrounding Centeroo that everyone is encouraged to graffiti, to the "Before I Die, I Want To…" board, to people walking around in body paint and wild costumes, art is never in short supply and never discouraged.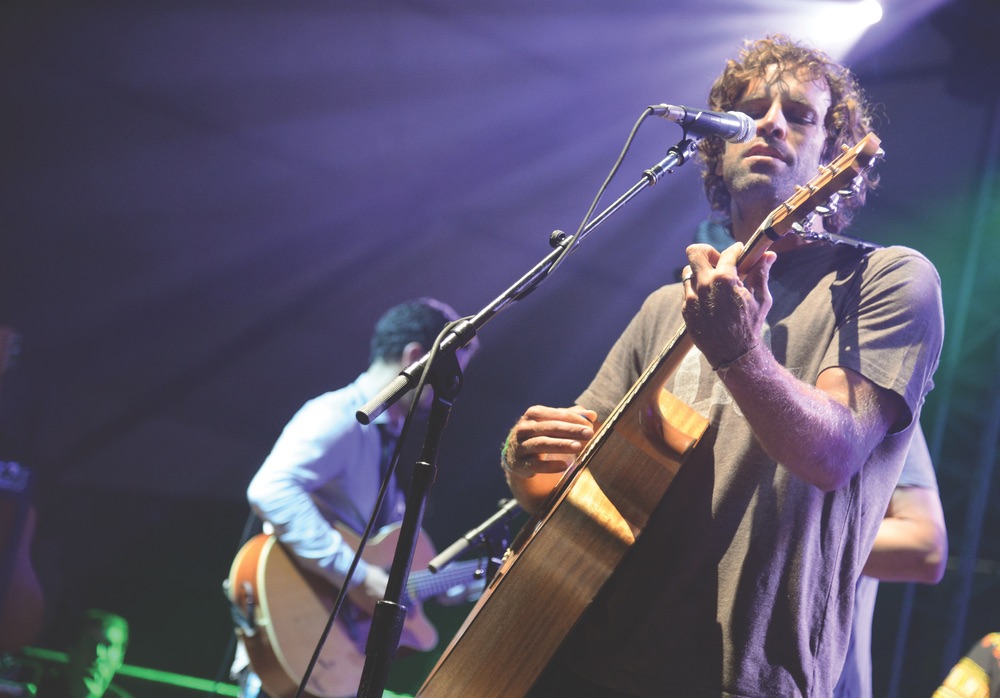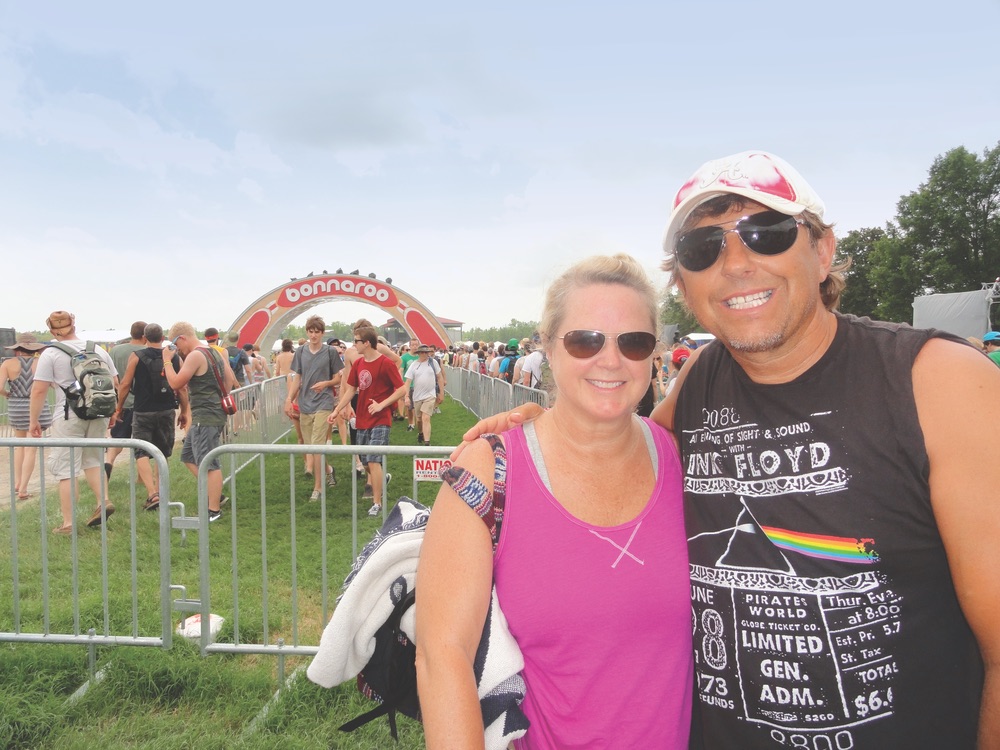 It was a 'Roo full of firsts for me this year. It was my first trip with my parents, my first seven-dollar shower at the pod, and my first time to venture into the Cinema and Comedy Tents, both of which have constant indoor entertainment to help Bonnaroovians beat the heat and also see some great shows. The Rocky Horror Picture Show and Totally '80s Sing-Along in the Cinema Tent were some highlights of our experience, while the Improvised Shakespeare Company and Bob Saget's set in the Comedy Tent—which included a surprise appearance by John Stamos—left my abs sore from laughing so much. But for me, Bonnaroo will always be all about the music. Even though Mumford and Sons had to cancel and Jack Johnson took the stage in their stead, it was still my favorite 'Roo so far.
My dad will brag—rightfully so—that he waited at What Stage (the largest venue among Which Stage, This Tent, That Tent, and The Other Tent) for over twelve hours, working his way up in the crowd to get a good view of Sir Paul McCartney. By the time Mom and I found him, we were maybe fifty yards away from the stage and packed in like sardines, but it was worth it. Paul delivered hit song after hit song with as much energy as ever, sharing tidbits and stories with us about the Beatles, Jimi Hendrix, and the meaning behind his music. His tour this summer included the first live performances of some Beatles songs that had lacked the technology to be done on stage when the band was together.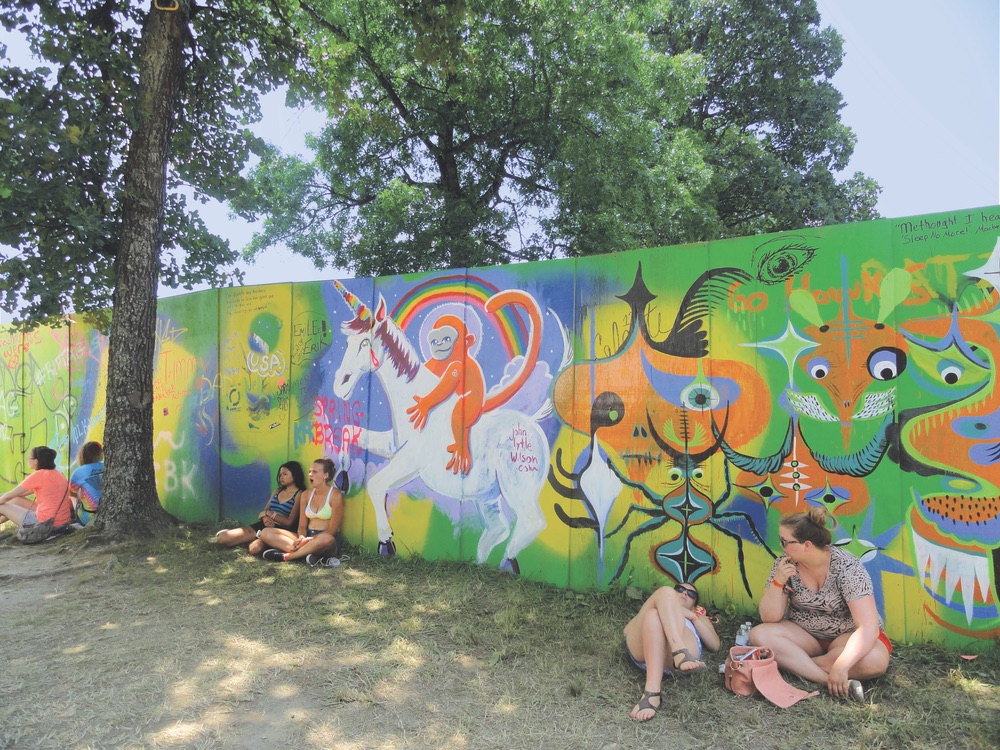 In the middle of it all, I kept glancing around at the crowd—my dad in particular—and marveling at the power music has to bring people together and create common ground between us all. It amazes me that a band from the 1960s can still be so relevant today and that everybody still knows them. And after three mind-blowing encores from our good friend Paul, including an insane pyrotechnic performance of "Live and Let Die," we exited the What Stage lawn singing "Hey Jude" with about a hundred thousand other people. If that's not magic, I don't know what is.
It's unlikely that any concert I attend could ever match that one. But, we still had two days of 'Roo left and other incredible artists to see. I learned that Macklemore and Ryan Lewis actually go much deeper than "Thrift Shop" and that they have crazy amounts of energy on stage, and also that I knew many more of Tom Petty and the Heartbreakers' songs than I thought I did. But the real lesson I learned was that my parents are pretty darn cool, and that the most magical part of any Bonnaroo is the people you get to share it with.
— V —
ARTICLE CATEGORIES