Gracious Mobile Shows Its Mardi Gras Spirit Year-Round
By Larry Bleiberg
Spend any time in Mobile, Alabama, and you'll quickly learn that it—and not that upstart Louisiana city to the west—was home to North America's first Mardi Gras.
It doesn't take long to see the connection between Mobile and New Orleans. The two Gulf Coast cities were founded by the French and have deep ties to the Caribbean. They both boast historic neighborhoods where Spanish moss hangs from live oak trees. And although Mobile's Dauphin Street isn't as raucous (or raunchy) as Bourbon Street, it certainly is lively.
That similarity has led some to call Mobile the Little Easy.
"New Orleans is like our younger sister who married well and got everything she wanted," says L. Craig Roberts, a local historian and architect who offers city tours. But Mobile has its own style and grace. "It's elegant and more refined."
That becomes clear the moment you step on the grounds of Bellingrath Gardens. We can thank Coca-Cola for the sixty-five-acre botanic wonderland, which was created by early bottler Walter Bellingrath and his wife, Bessie. Inspired by estates and plantings they had seen while traveling in Europe, the family used its new carbonated fortune to gussy up a Fowl River fishing camp. The property opened in 1932 as one of the first public gardens in the South.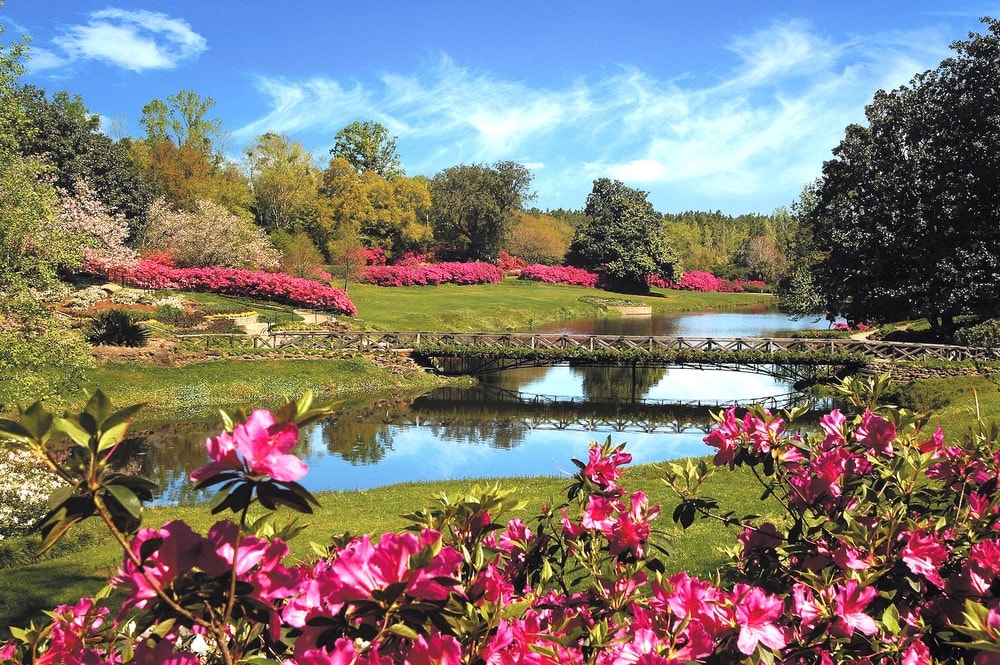 There's always something blooming at Bellingrath. In winter, crowds come to see the garden's thousands of camellias, a renowned collection of more than four hundred varieties. During spring, its quarter-million azalea bushes astound visitors. Throughout the year, patrons explore hidden rock gardens, admire scenic river views, and tour the 10,500-square-foot Bellingrath mansion with its original furnishings.
Mobile developed as a port and owes its livelihood to the water, so it's perhaps not surprising that it has a Second World War battleship. The USS Alabama, once home to a crew of 2,500, sailed in the North Atlantic and then Asia, leading the American fleet into Tokyo Bay after the Japanese surrender. But it was destined for the scrapyard until hundreds of thousands of Alabama school children donated pocket change to help save the ship and build Battleship Memorial Park on Mobile Bay. Decades later, the vessel is still open to tours, along with the USS Drum submarine and several dozen vintage warplanes.
For another view of the water, head to GulfQuest: National Maritime Museum of the Gulf of Mexico, a $62 million ship-shaped building that combines the hands-on fun of a science center with the nautical lore of the sea. Visitors love the ninety interactive exhibits, theaters, and displays, including a hurricane simulator showing what it's like to be blown around by 78 mph winds. Just as appealing are the outdoor balcony views of the Mobile waterfront where barges, freighters, and even the Carnival Fantasy cruise ship might sail by, creating a scene that looks straight out of Richard Scarry's Busytown books.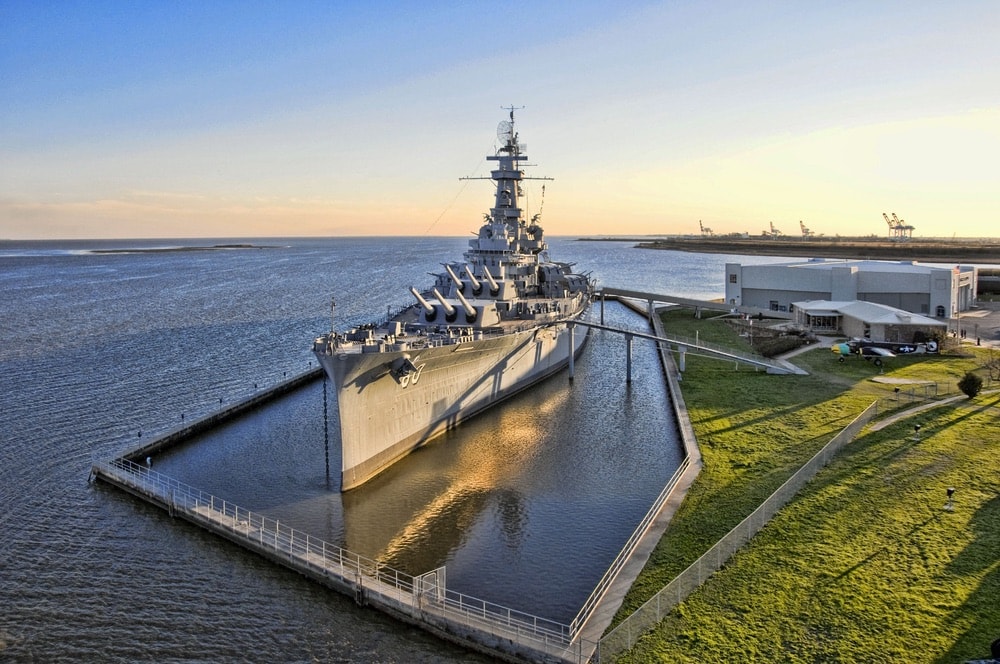 But as one might expect, life in Mobile revolves around Mardi Gras, which is an official city holiday. The city first celebrated the late winter festival in 1703, when it was the capital of what was then French Louisiana. In the nineteenth century, Civil War veteran Joe Cain revived the bacchanal. The celebration is organized by mystic societies—private organizations that build floats, sponsor parades, and hold parties. The groups meet year-round and set the city's social calendar.
On Fat Tuesday, Mobile welcomes more than a hundred thousand celebrants, who cheer on parade floats shaped like fire-breathing dragons, Greek goddesses, and other incredible creations. Families line the streets and are showered with parade swag, including beads, toys, and, the most coveted throw of all, MoonPies.
After the parades, thousands attend Mardi Gras balls—white-tie spectacles that fill ballrooms and civic arenas. If you can't snag a ticket, you can still take a peek at the pomp and circumstance at the Mobile Carnival Museum, which is open year-round. Galleries display the elegant gowns worn by the queens, and videos show the elaborate ball ceremonies.
Eat and Drink
Just like any Southern city worth its salt, Mobile is serious about mealtime.
And the city moved up a tier this year when newcomer Southern National was nominated for a James Beard Award as one of the nation's best new restaurants. The downtown eatery is run by the same folks who made waves with One Flew South, a restaurant at the Atlanta airport that was so good, travelers would hope for a flight delay.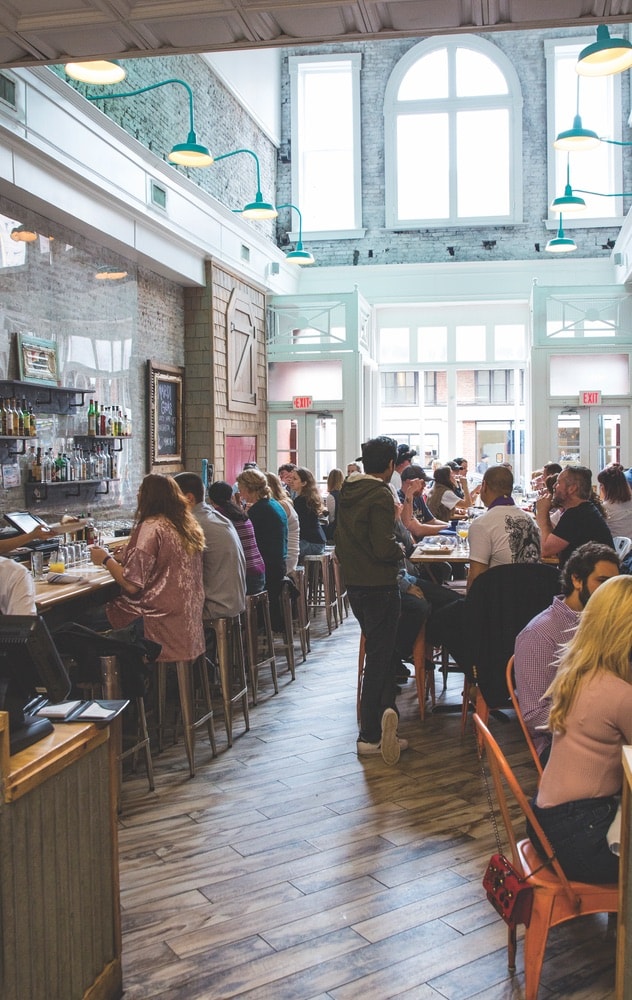 Southern National chef Duane Nutter focuses on Gulf seafood, craft cocktails, and global-influenced Southern dishes. In practice, that means offerings such as honeysuckle vodka–cured salmon and a pork belly fried rice bowl. The dining room, located in a historic building with a New Orleans–style courtyard on Cathedral Square, is just as impressive as the menu. And not only are the food and atmosphere entertaining, so is the chef; Nutter's also a stand-up comic and was once a semifinalist in Comedy Central's Laugh Riots competition.
A few blocks away, the airy Noble South restaurant is just as compelling. It focuses on fresh ingredients and serves dishes such as rabbit fricassee and heirloom tomato ceviche, along with champagne cocktails.
To add a little exercise to your grazing, sign up for the Bienville Bites Food Tour, a strolling and snacking exploration of LoDa (the Lower Dauphin neighborhood.) The walk includes a history lesson and snacks from seven city stalwarts; these include gumbo from the Royal Scam, beignets from Panini Pete's, and pralines from Three Georges Candy. Guests can take drinks from stop to stop, as everything's located in the Dauphin Street entertainment district, which allows open-container drinking (with certain restrictions).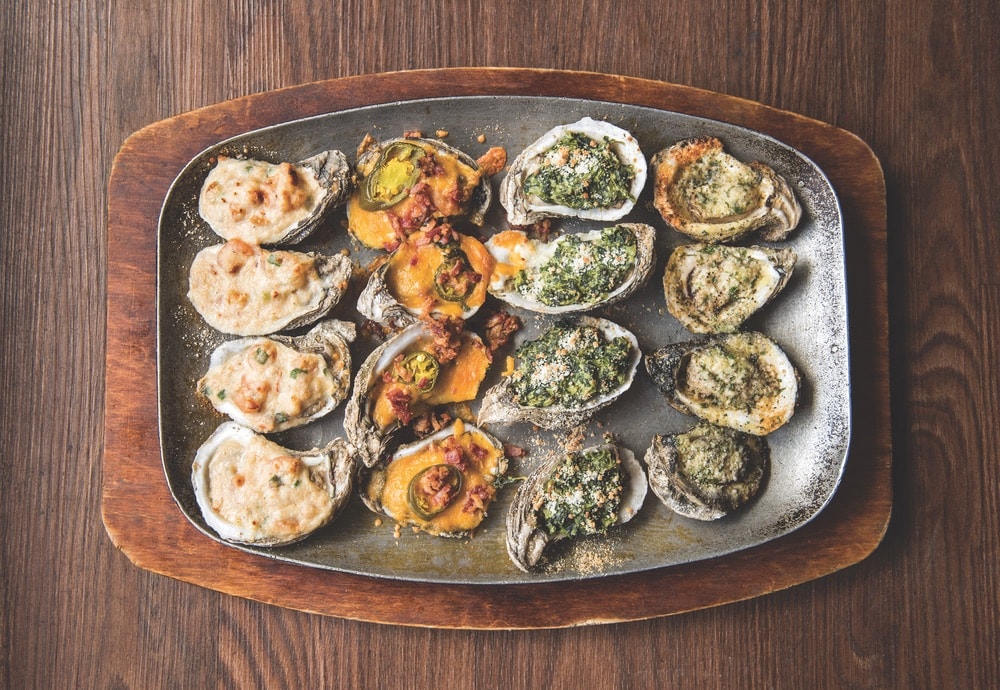 Indeed, drinks always seem to be in order in the Little Easy. Recently, happy hour got a lot more interesting, thanks to the opening of Mobile's first craft beer maker, Serda Brewing. (Four other breweries now plan to open in the downtown area.) While Serda doesn't have a kitchen, its outdoor courtyard features live music and welcomes food trucks almost every night.
Not surprisingly, music is in the air on most nights across the city.
Callaghan's Irish Social Club, a longtime favorite, manages to be both a legendary performance venue and a welcoming neighborhood pub in the middle of the Oakleigh Garden District. If you're there for dinner, grab an outdoor seat and order the legendary L.A. (Lower Alabama) burger, which is made with house-ground beef and Conecuh sausage. Make sure to stay for the music. Over the years, the pub has welcomed A-listers including John Paul White, St. Paul and the Broken Bones, and Alabama Shakes, packing fans into an area not much larger than a suburban rec room.
Building on that musical tradition is the new Cedar Street Social Club, which opened so that musicians recording at the adjacent Dauphin Street Sound studio would have a place to hang out and jam after recording. Although the downtown venue is a private, membership-based club, it often hosts public concerts and music events, which are listed on its Facebook page. The studio itself has some star power; it's owned by music-loving baseball player Jake Peavy, a Mobile native who pitched for the Boston Red Sox and the San Francisco Giants.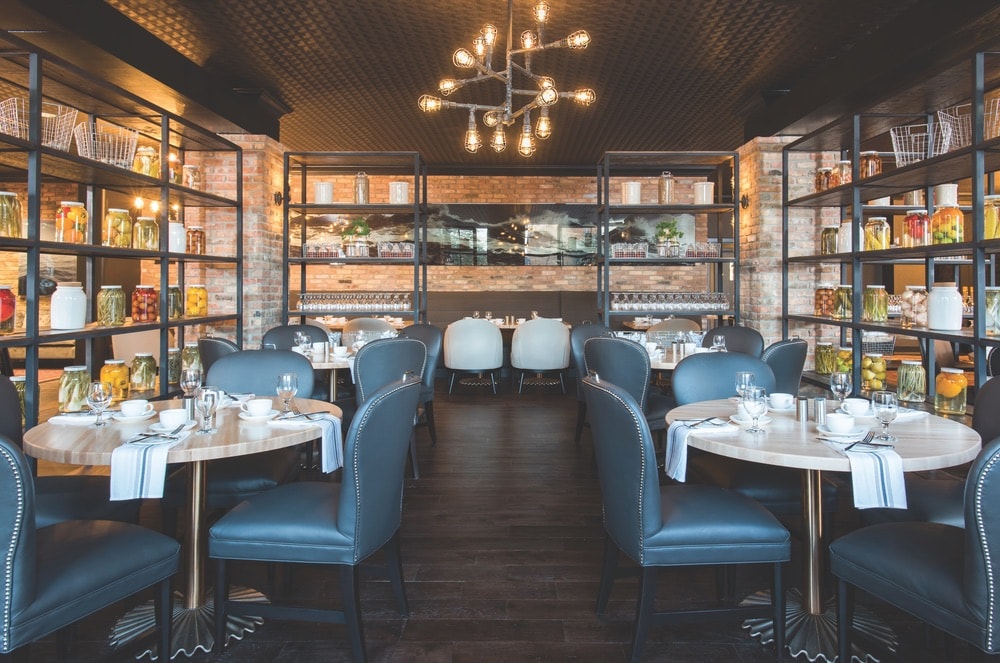 Just as impressive is the Steeple on St. Francis. The nineteenth-century Methodist church saw its congregation shrink over the decades and in recent years had housed the homeless. But it reopened in 2016 as a striking events space and concert hall where artists perform on the altar and the crowd packs a now pewless floor surrounded by original stained-glass windows. It rents out for parties and weddings and is worth a visit if it's hosting a show when you're in town. If it reminds you of Nashville's Ryman Auditorium, there's a reason—the church was built by the architectural firm whose principal partner designed the famed Music City venue.
And finally, there's the Saenger Theatre, which opened in 1927 as a grand European-style playhouse at the cost of $500,000. Over the decades, it hosted vaudeville acts, silent movies, and touring shows, but eventually fell into disrepair. The city saved it from destruction. It has been lovingly restored and is now listed on the National Register of Historic Places. The theater, which seats nearly two thousand, is home to the Mobile Symphony Orchestra and hosts lectures, movies, and concerts through the year. With a grand marble staircase and architectural flourishes inspired by Greek mythology, the venue is as much a star as the evening's entertainment.
Stay in Comfort
Come bedtime, Mobile has some compelling options.
The city's grand hotel, the Battle House, feels right out of a gilded European fantasy with polished marble, thick carpeting, and a stained-glass rotunda skylight. Peering out from the corners are trompe l'oeil paintings of the men who have ruled over Mobile: King Louis XIV of France, King George III of England, King Ferdinand V of Spain, and good old George Washington. While they appear to be carved into stone, it's only an illusion. The hostelry traces its history to the 1850s and was rebuilt in 1908 after a fire. For decades, it was the center of Mobile social life, but it fell out of fashion and stood empty for three long decades until reopening in 2007 after a $220 million renovation. Now part of Marriott's upscale Renaissance collection, the Battle House's rooms are modern and comfortable, and it offers a spa and a colorful lobby bar.
Just as lovely is the Malaga Inn, which started as a pair of townhouses built by two brothers-in-law in 1862. Eventually, it was transformed into an antiques-furnished lodge with thirty-nine rooms and suites surrounding a courtyard dripping with Old South ambience. Located near Mardi Gras balls and parade routes, the inn is particularly popular during Carnival, and some families have kept standing reservations during the festivities for decades.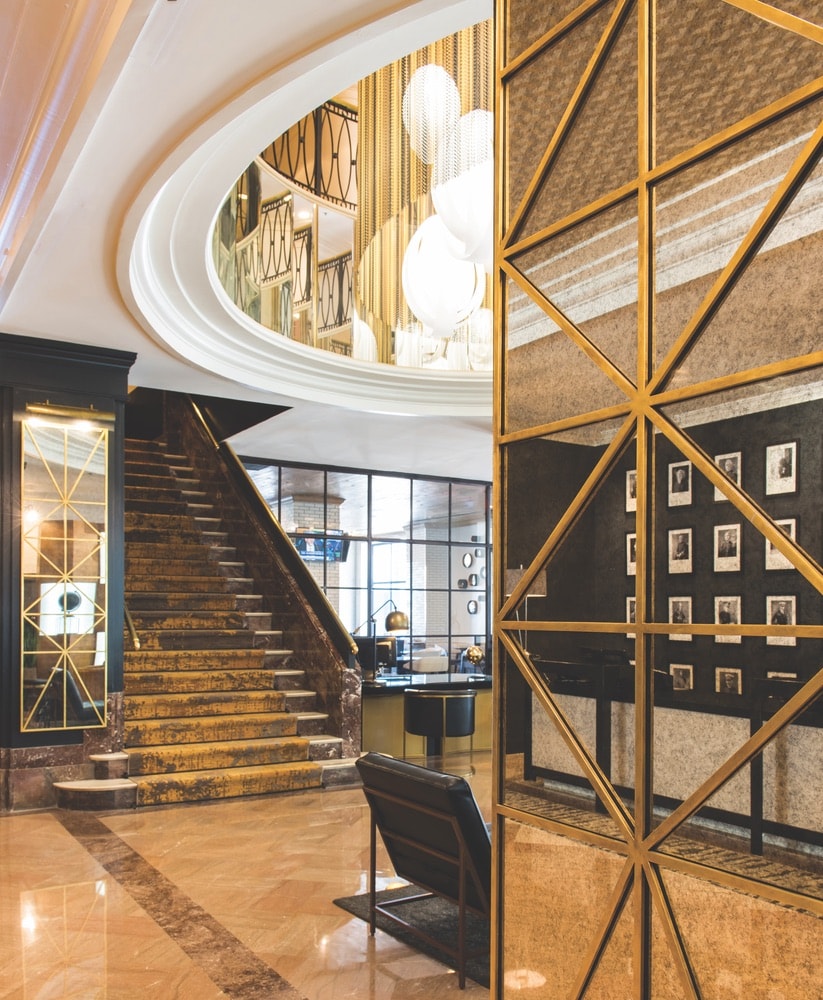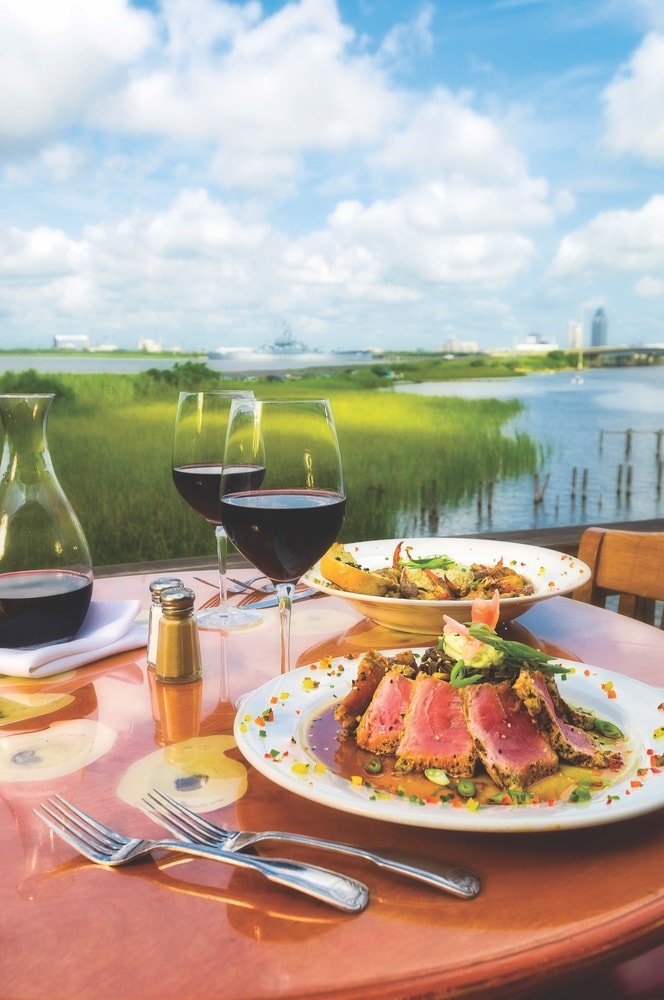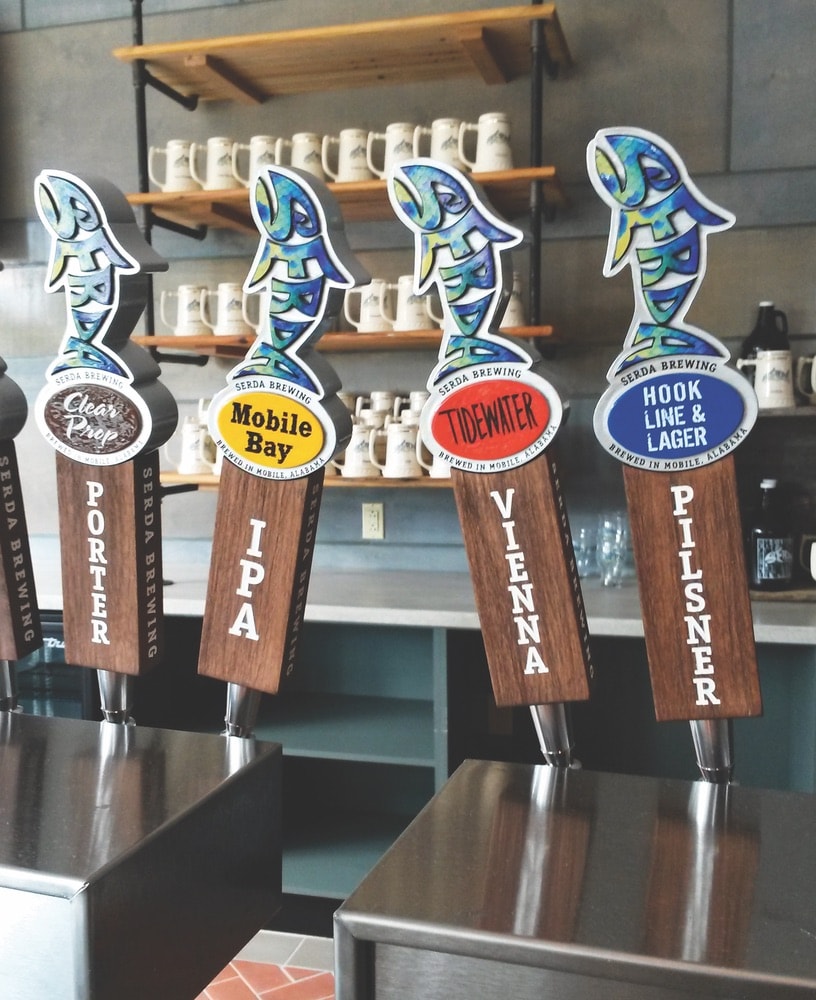 Nearby, there's also the seventy-five-year-old Admiral Hotel, which wowed Mobile in 1940 when it opened as the city's first air-conditioned hotel. The art deco–style high-rise was completely renovated in 2015 but kept stylish touches like the marble flooring and an oval lobby balcony. It's now part of Hilton's upscale hotel brand, the Curio Collection.
All these properties are within just a few blocks of the waterfront that first brought settlers here in 1702. And, as many Mobilians will proudly tell you, that was a good sixteen years before anyone had thought of New Orleans.
---
Learn more and plan your trip with a visit to Mobile.org.
Birmingham, Alabama–based freelance writer Larry Bleiberg is an eight-time Lowell Thomas Travel Journalism Award winner and was honored for editing the best newspaper travel section in North America. He writes a column for USA Today and contributes to the Los Angeles Times, BBC, Afar, Better Homes and Gardens, Delta Sky, and many others. Learn more at LarryBleiberg.com
---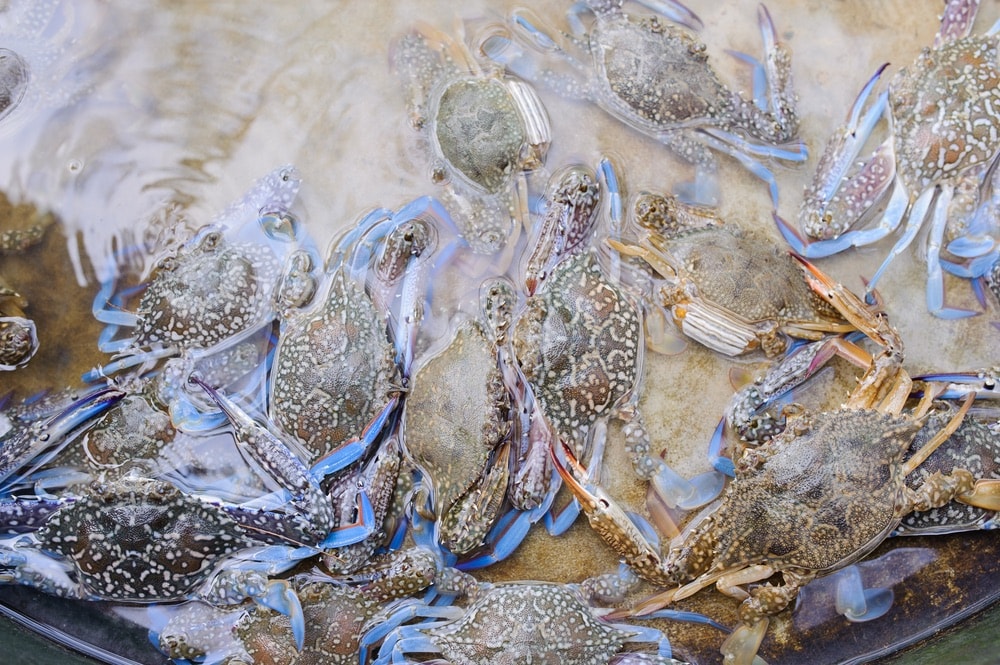 Please Touch
Dauphin Island Sea Lab Offers Visitors a Close Encounter with Nature
By Larry Bleiberg
With ten eyes and a spiky tail, the horseshoe crab isn't exactly cuddly.
So when a Dauphin Island Sea Lab docent pulls one out of a tank, and its ten legs begin to wave frantically, it's no surprise that most visitors instinctively back away. But eventually, someone holds out a tentative hand to touch the prehistoric curiosity, whose closest relatives are scorpions and spiders.
That's when the magic happens, says staff member Angela Levins. "They are amazing, docile creatures that you can handle."
Soon, guests are petting rays, staring down an alligator, and learning about the important role that estuaries—the area where sea and freshwater mix—play in the region. Indeed, Sea Lab's Estuarium (a combination of estuary and aquarium) focuses on coastal Alabama's four key habitats: the Mobile-Tensaw River Delta, Mobile Bay, Northern Gulf of Mexico, and the Barrier Islands.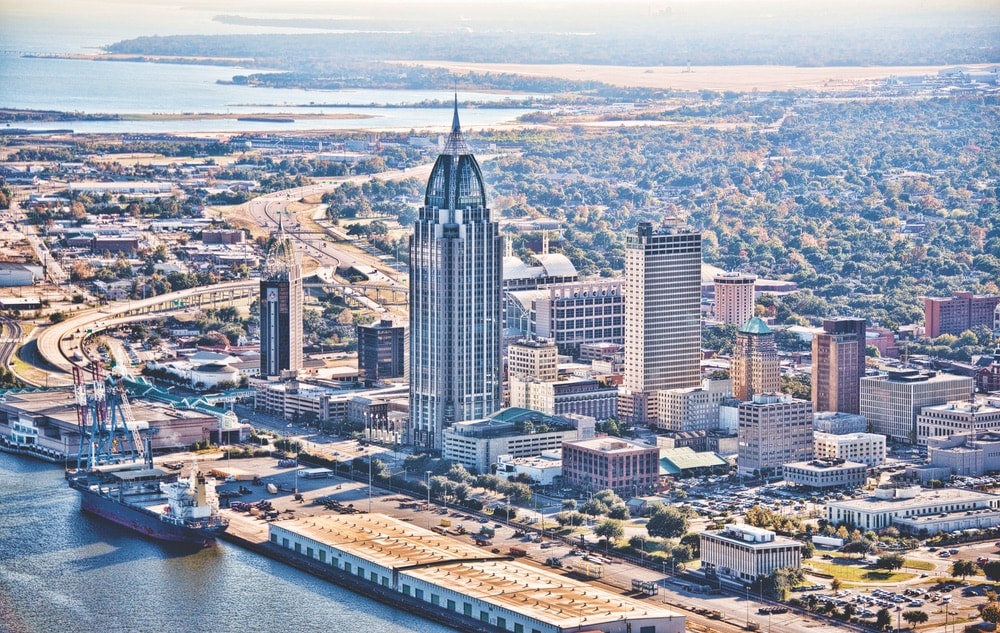 The ten-thousand-square-foot facility includes thirty-one aquariums and more than a hundred species, such as sharks and seahorses, not to mention an impressive green moray eel. "All of our animals and our plant life within the Estuarium are native to this area," says Levins. "Our octopus has quite the crowd when he's on display."
Groups also gather around the 6,400-gallon Rays of the Bay tank for thrice-daily feedings of cownose rays, Atlantic stingrays, and other ray species found in the region. Outside, a boardwalk stretches across a saltwater marsh, introducing visitors to the fragile ecosystem that serves as a nursery for many sea creatures, including shrimp and oysters. And throughout the year, Sea Lab sponsors excursions, taking visitors to explore nearby marshes, dunes, and maritime forests.
The Estuarium, which welcomes about seventy thousand visitors a year, is Sea Lab's most visible arm. But like the ocean around it, much more occurs beneath the surface. The twenty-seven-acre research and education institution, which dates to the 1970s, plays several roles.
Its Discovery Hall program offers teachers intensive summer training sessions covering the latest information about marine science, including weather and climate data from the National Oceanic and Atmospheric Administration. Also, thousands of students come for daytime and overnight programs and camps, reinforcing and building on Sea Lab's strong connection to primary and secondary schools across Alabama and the Gulf region.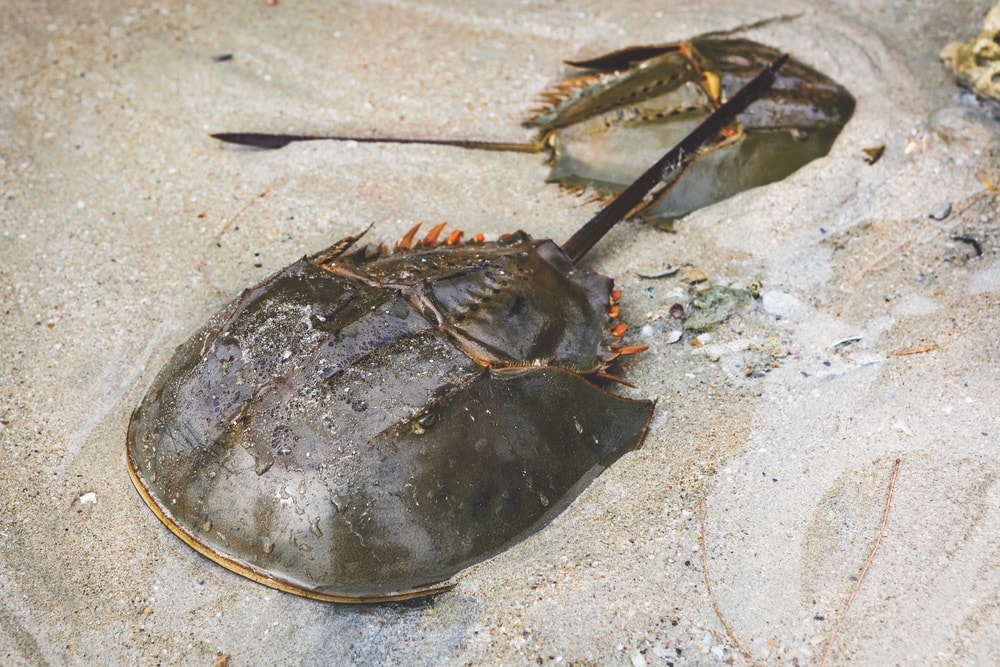 One popular program offers instruction on constructing remotely operated vehicles (ROVs) used for underwater exploration. Kids love it because it builds on their interest in robotics, marine biology, and oceanography. During the school year, students create their versions of these research machines, and every spring, the lab welcomes teams to put their ROVs to the test in a regional competition.
At Sea Lab's core is the Marine Environmental Sciences Consortium, a partnership with twenty-three Alabama universities and colleges. During the summer, college students earn credit in classes that cover everything from turtles to hurricanes. Throughout the year, graduate students and faculty members work on projects that often have them heading out to sea on research vessels.
And while they analyze data that will later appear in scientific papers, equally important work is happening across campus. With a little encouragement, future scientists are reaching out their hands for the first tentative touch of a sea creature.
---
Visit DISL.org to learn more.
— V —
ARTICLE CATEGORIES