By Pat Richardson
With over seventy river cruises under her (life)belt, UK travel writer Pat Richardson explains why it's such a wonderful way to see the world.
There's so much to see in Europe that the prospect of visiting numerous towns and cities and seeing the highlights in several countries can be daunting. Actually doing so can be exhausting. Stress not! There is another way: take a river cruise. It's hassle-free, and I believe it's the most civilized way to travel.
Perhaps you think of river cruises as the poor relation of sea and ocean cruises, with smaller ships, fewer passengers and staff, limited facilities, and restrictive itineraries. Think again! River cruises and ocean cruises don't have a lot in common, other than the fact that your vessel has a captain up on the bridge and water below the keel. In most other ways, the two experiences are very different indeed.
Ocean cruises must, of course (almost always), take you to coastal ports; river cruises take you right into the heart of a country so you can get under its skin and feel its pulse. Think of it as the difference between peering through someone's window from the outside and the door being opened, inviting you into the home for a look around. Wouldn't that be a more intimate and immersive experience? It's just what river cruises deliver.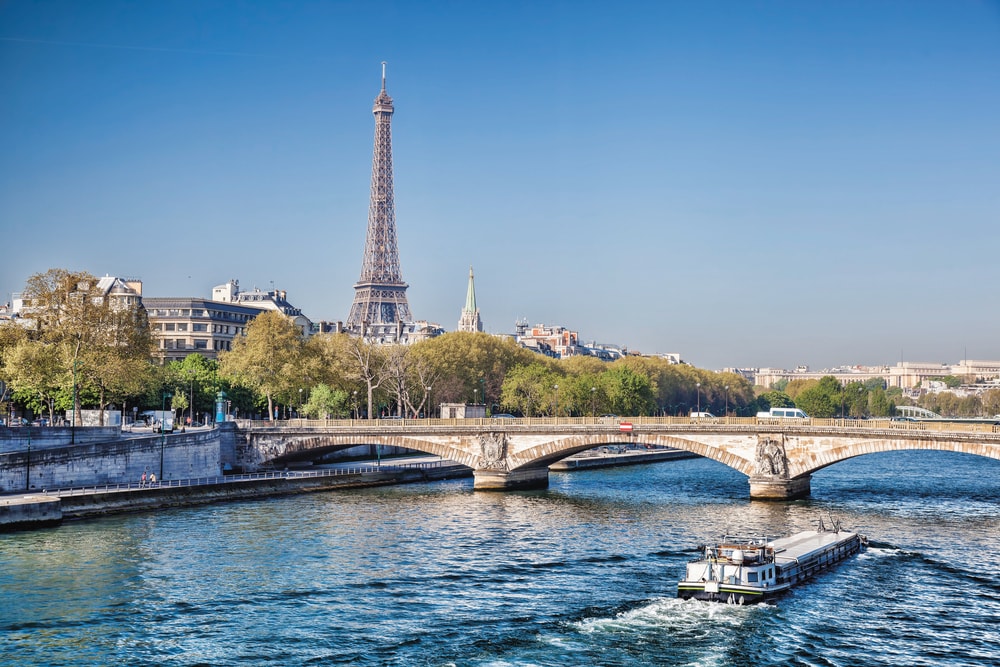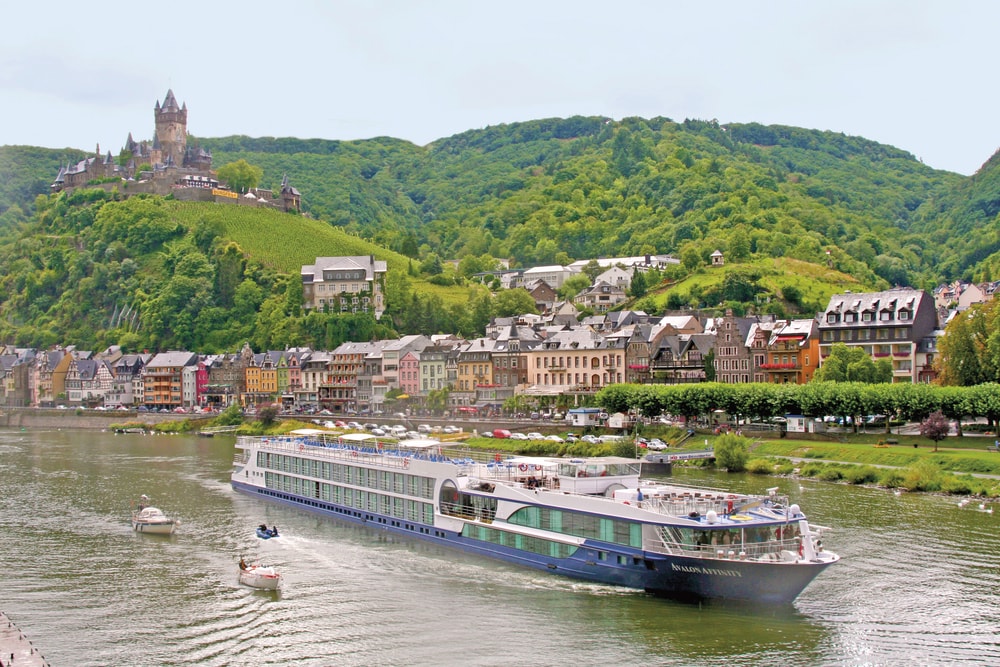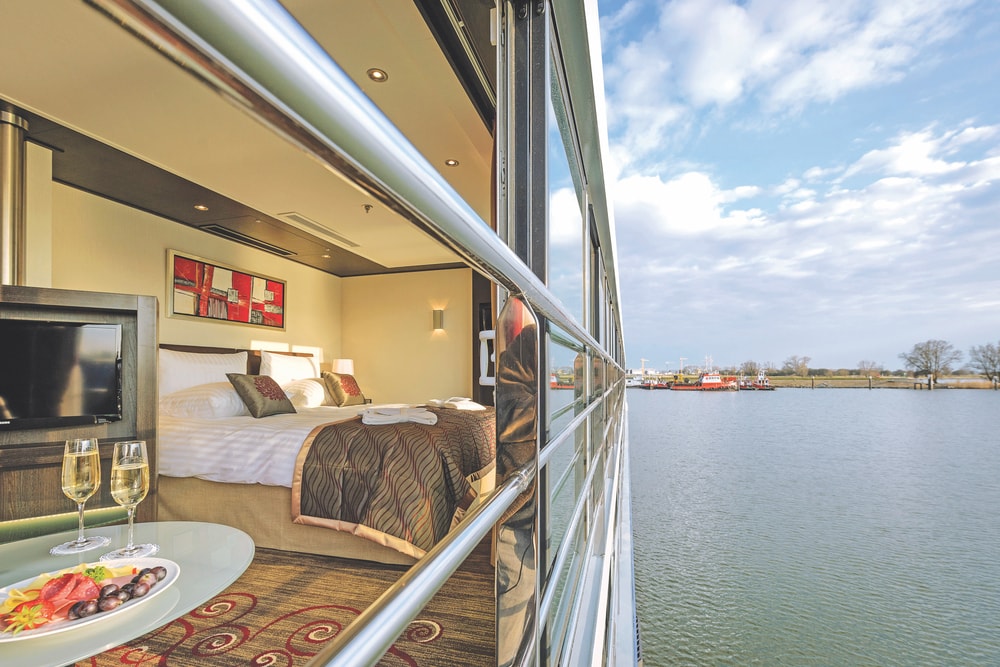 There are other persuasive plus points. On rivers, almost all ports are what I call "step-ashore ports," so no tender, no shuttle bus—your ship docks, you step off, and immediately you are at your destination. Remember too that rivers are the "ink" in which much of history is written; they provided routes for early traders and enemy invaders who would have docked precisely where you do (or near enough). And often it's there, at the water's edge, that the historic heart of a riverside town or city starts. If history floats your boat, river cruising is for you.
When you do step ashore, you can join other passengers for a guided tour (which may be on foot or by coach or a combination of both) led by a local expert; or you can explore independently, at your own pace. Another plus is that, with no at-sea days, for every mile you sail, you get two miles of coastal scenery and sights to enjoy from your stateroom or suite, your balcony, a public room's huge windows, or, for a full 360 degrees, the sun deck.
Where to Cruise
Deciding to take a river cruise in Europe is the easy part. The hard part is deciding which one. There are no bad cruises, no bad rivers, no bad ships—but don't rush this step. First, settle on a country, bearing in mind that many of Europe's rivers flow through two or more. Your choice might be a country you've already spent time in and now want to see more of or somewhere you've always wanted to visit.
Next, pick a river. Each is a destination in its own right, with a unique character; each has a story to tell and has written the story of its surroundings, too. The Rhine is a busy commercial highway; the Moselle, a leafy country lane; the Elbe, shallow and secretive, a river less traveled. The Rhône is impatient; the Seine, serene; the Danube, imperious; the Douro, a rebel tamed by five enormous dams and locks.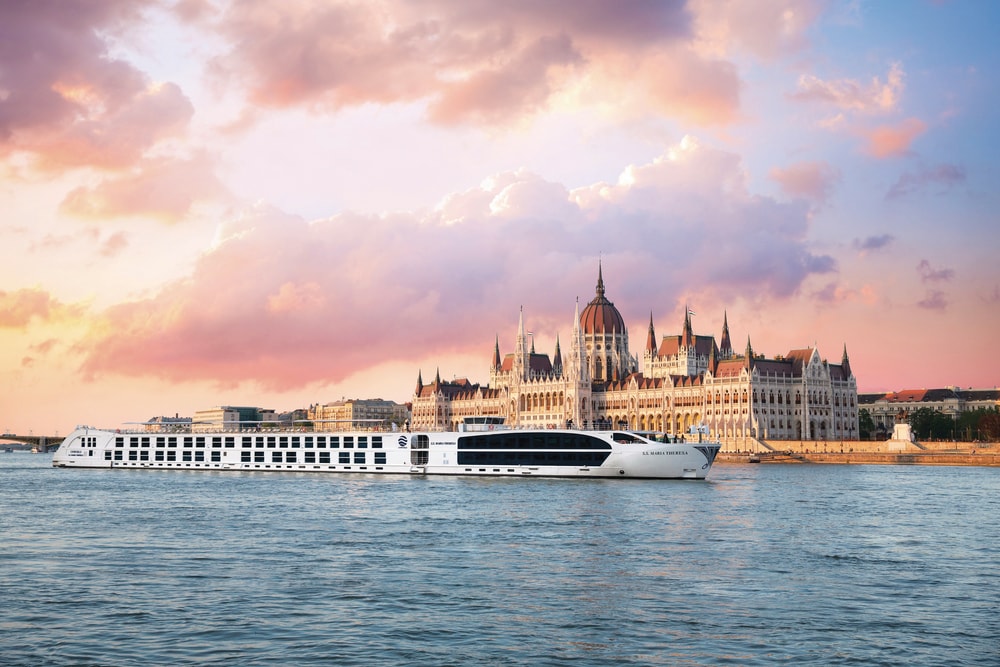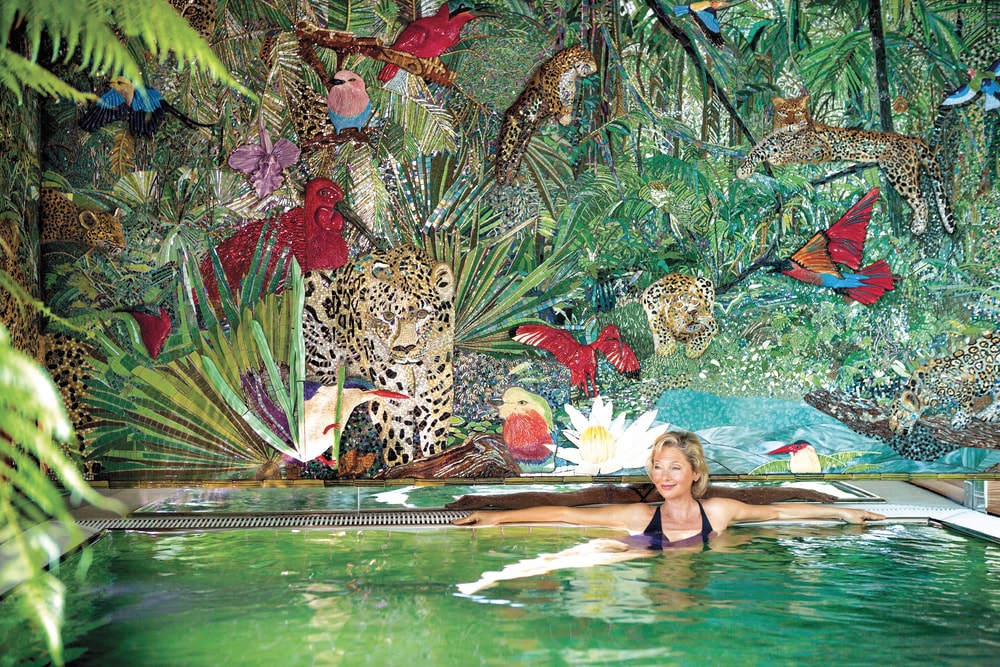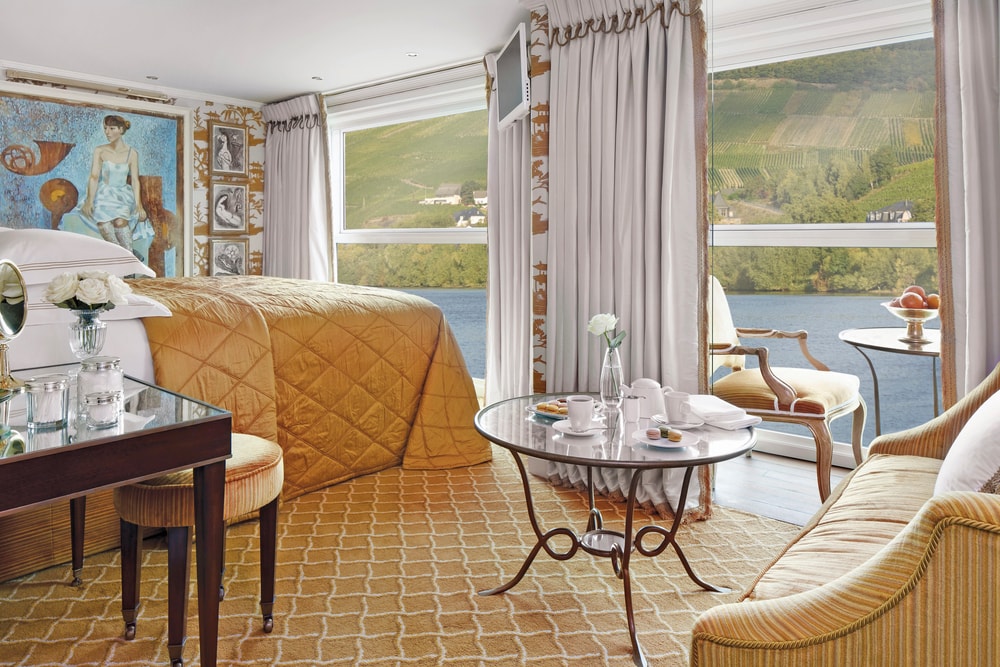 Look for a river or route that reflects your interests. Lovers of classical music will be happy on the Danube, which also serves up a satisfying mix of culture and history. History buffs will find places of interest on any and every river in Europe. Foodies will be satisfied with the Rhône, which flows through Lyon, France's gastronomy capital. Wine lovers can choose from two French routes that read like wine lists: the Rhône from Burgundy to Provence or vice versa; and, in the Bordeaux region, a cruise on the Dordogne and Garonne Rivers and the Gironde Estuary into which they both flow. Port wine is the signature theme for cruises on Portugal's river of gold, the Douro. Keen gardeners can visit Monet's garden at Giverny on a Seine cruise or the world-famous Keukenhof Gardens on a springtime Rhine cruise starting or ending in Amsterdam.
To find a cruise that appeals to you, list all the sights you want to see and experiences you'd like to have, and check all possible itineraries against your list to find a winner—not all voyages on the same river will make the same ports of call.
Next comes choosing your cruise line. For this, you will need to look at brochures or websites. Try AmaWaterways, Avalon, Emerald, Scenic, Tauck, Uniworld, and Viking. Prepare one last list: what you most want to find on board. Fine dining? A spa? An outdoor pool? Luxury suites? Compare brochure descriptions to find your best match. Consider what each offers ashore as well; some have a choice of included excursions in every port, and some arrange exclusive events such as a private concert or a hosted castle dinner.
Finally . . .
Bear with me, please, as I turn my attention to one particular journey you can undertake as a river cruise in Europe—the one that I consider to be the ultimate river cruise (not necessarily the best, but the ultimate).
Open, if you will, a map of Europe—one that stretches all the way from the North Sea to the Black Sea. At the left, find the Netherlands and then Amsterdam. Now trace the fine blue line of the Rhine to Cologne and on to Mainz. Leave the Rhine here, as it winds south to Switzerland, and follow instead the looping route of the Main until you reach the Rhine–Main–Danube Canal. Continue, via Bamberg and Kelheim, until you reach the Danube. Trace that river's route from Passau to Vienna to Bratislava and around the sharp Danube Bend to the south and Budapest, eventually turning eastward again to Belgrade, then through the Iron Gates gorge and on to the sprawling Danube Delta, from which it empties into the Black Sea. You have just "traveled," via three rivers and a man-made waterway, through nine countries and five capital cities—a distance of more than 2,200 miles.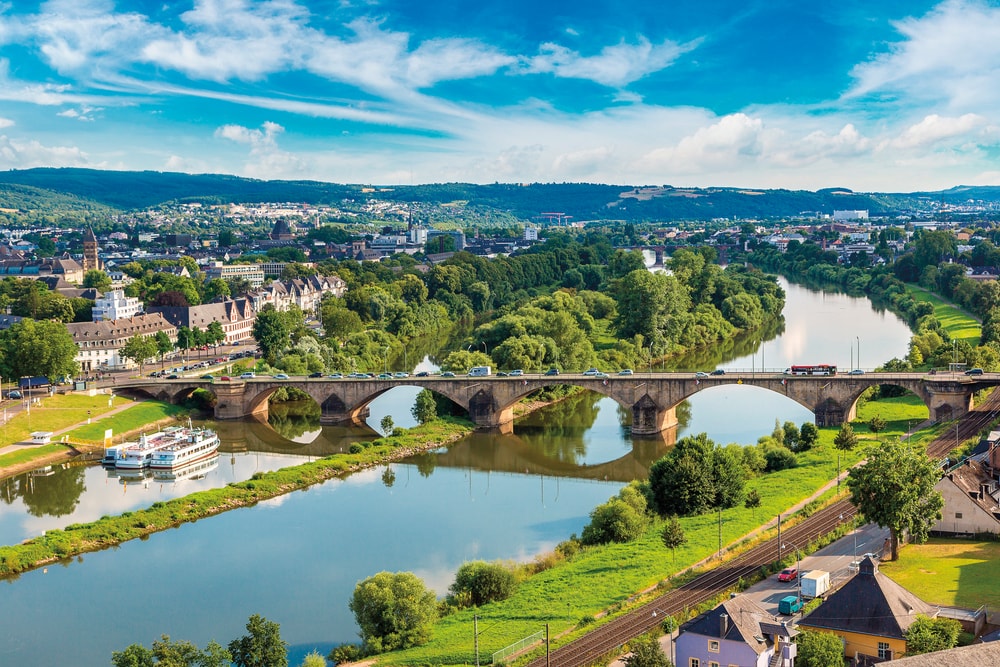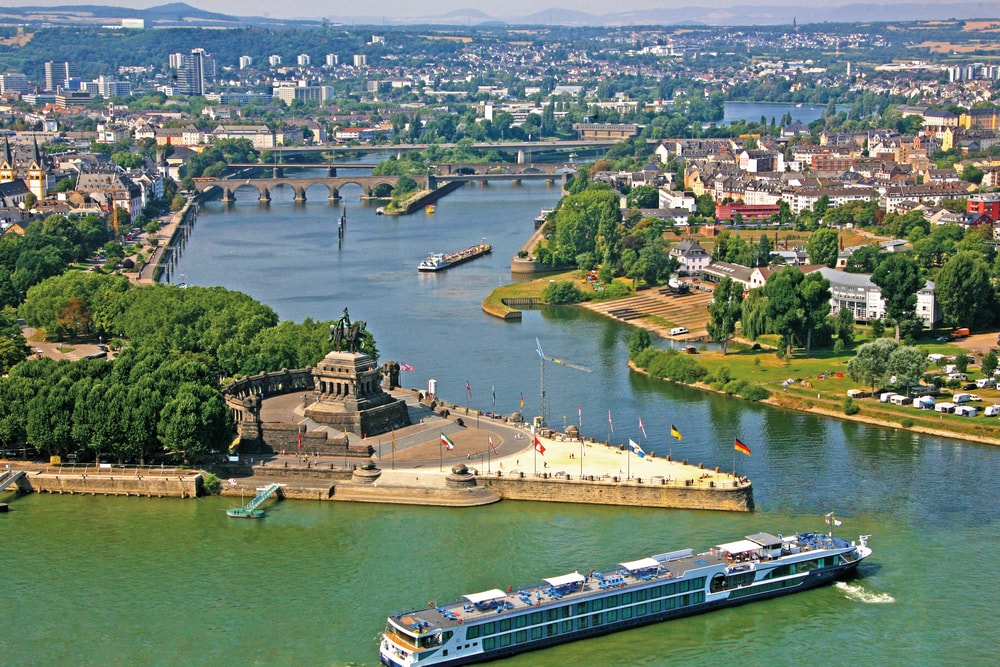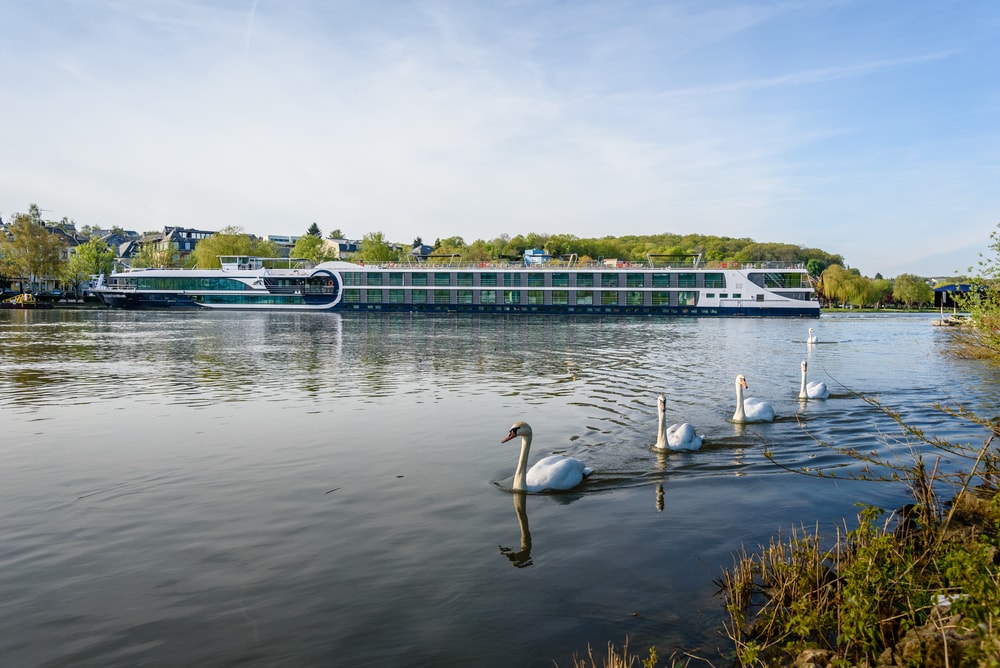 Now picture, if you will, making this journey on a luxury river cruise vessel, packing and unpacking only once for the entire trip, sleeping in the same bed every night, crossing borders without a hassle, and all your meals, laundry, ironing, bed making, and bathroom cleaning done by others. All this is in addition to having one or more bars, a restaurant, and an evening entertainment venue with resident and guest performers and a dance floor—all within a short walk of your bedroom.
Bliss? Oh yes, it is!
—V—
---
MUST-SEE SIGHTS
Eight highlight sights on Europe's rivers
On the Danube, magnificent Melk Abbey in the Wachau Valley
On the Douro, Porto's array of bridges
On the Elbe, Dresden's restored glory and scenic Saxon Switzerland
On the Garonne, Bordeaux's Pont de Pierre, a bridge with seventeen arches—one for each letter in Napoleon Bonaparte's name
On the Moselle, the turreted castle, Reichsburg, above the town of Cochem
On the Rhine, Cologne's immense cathedral
On the Rhône, the Roman temple in Vienne and the Pont Saint-Bénézet, better known as the Pont d'Avignon
On the Seine, the ruins of Château Gaillard on a cliff high above Les Andelys
ARTICLE CATEGORIES