The Beauty of Visual Storytelling
By Jordan Staggs | Photography by David Yarrow
"It is the journey that matters, not the destination. I have no idea what I will be doing in a year, but it will be a good ride," says Scottish photographer David Yarrow.
This concept is nothing new to him. As an eighteen-year-old with a camera and a love of sports, the last thing on his mind was that his creative journey would one day lead him to become one of the most successful commercial photographers in the world. His compelling, often black-and-white images have graced thousands of walls, galleries, magazine covers, and advertising campaigns. Still, starting out, he says photography was "a way to attend as many sporting events as possible and even to be paid to be there. The crowds, the news, the passion. I loved sport as a teenager, and the camera gave me the excuse to justify the addiction."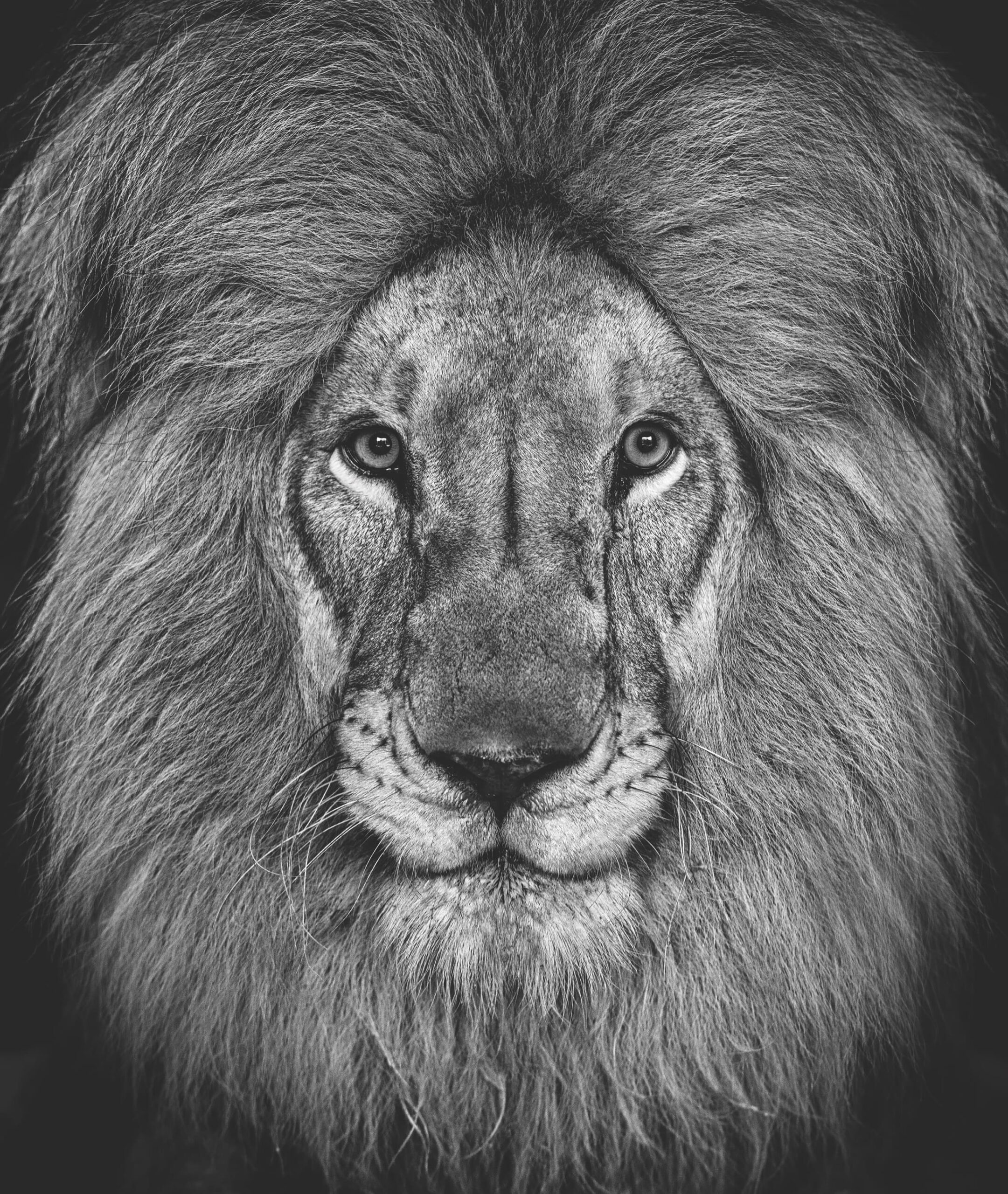 Although he studied business and accounting at university, photography—and the travel experiences and stories he accumulated while shooting events—was waiting in the wings for Yarrow to reach the point that would launch his fine-art career.
"All my training was in the field," Yarrow says. It wasn't about the money. "I think in the early days—very early days—I enjoyed being at the events as much as filming them. It took time for the seeds to turn into shoots."
In 2011, an unexpected plot twist entered Yarrow's story while he was photographing sharks in South Africa. He had been at it for nine days without any great shots and was nearly ready to give up. "After twenty-eight unsuccessful hours lying face down on a boat deck in False Bay near Cape Town, I captured an image: Jaws."
The photo, an awe-inspiring shot of a great white shark breaching while chasing a seal, was worth not only a thousand words but also, eventually, thousands of dollars.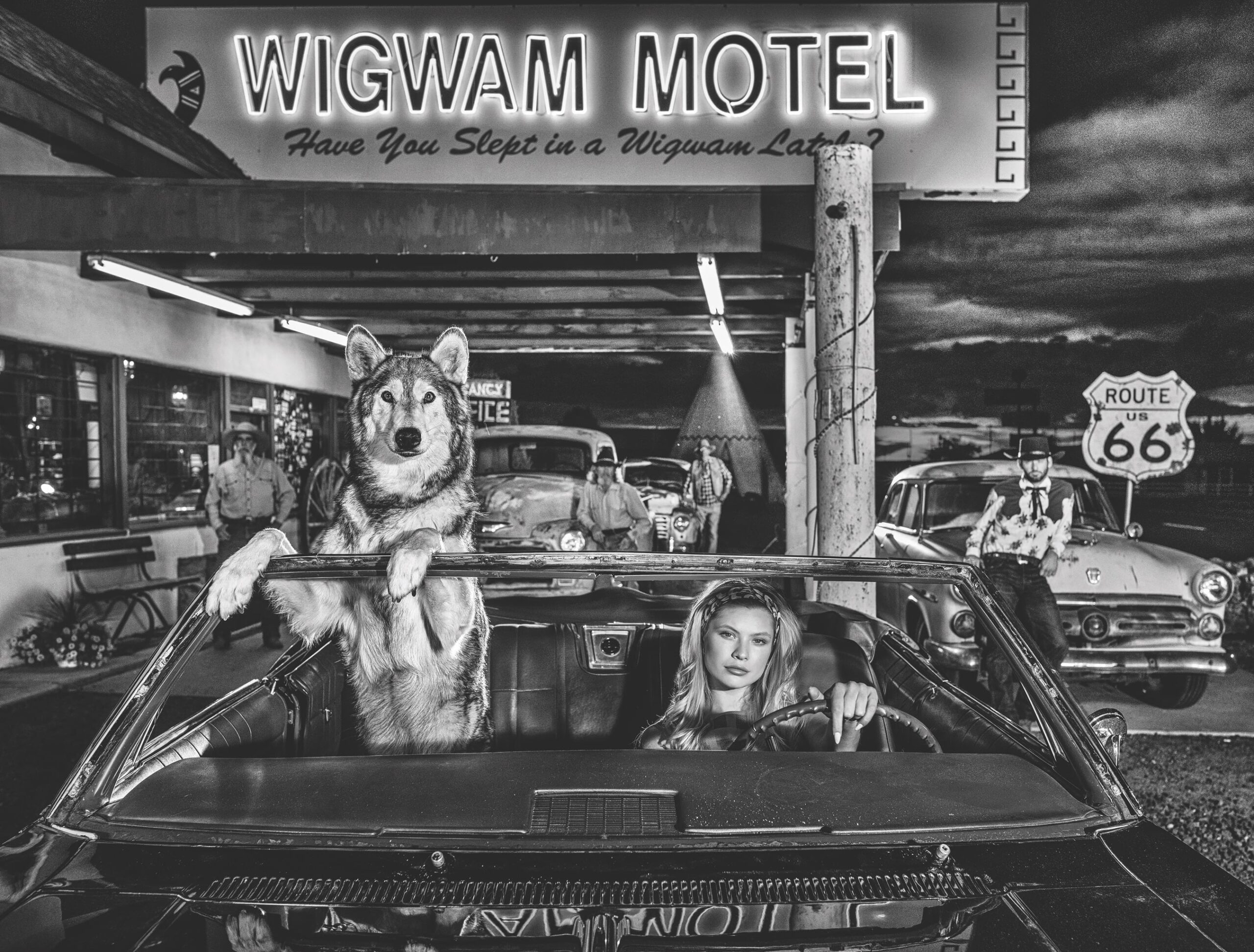 "In many ways, it was a picture that changed my whole approach to the monetization of photography," Yarrow recalls. "The reality was that my publishing fees from the sale of the image to magazines and newspapers did not cover the expenses I incurred in taking it. That seemed quite instructive. Then a lawyer from Houston nicknamed 'Jaws' called me up asking for a print for his office. He wanted to buy the print for several thousands of dollars, and that prompted deep consideration. I had my epiphany; the future for me lay in the fine-art market."
Yarrow says even with this plan set in motion by the aquatic beast and the shark from Houston, it took him another four years to hone his business model as a fine-art photographer. Now fifty-seven, the celebrated storyteller says he really only started making money from photography in his late forties.
His work, he says, is a celebration of storytelling and authenticity. "We are all storytellers—from Taylor Swift all the way down. A photograph can tell a story, but for it to do so in a compelling way, the frame will need to sweat. I use layers to tell a story, just as painters have done for generations. It is never easy to capture everything in 1/250 of a second, but we are getting better at it."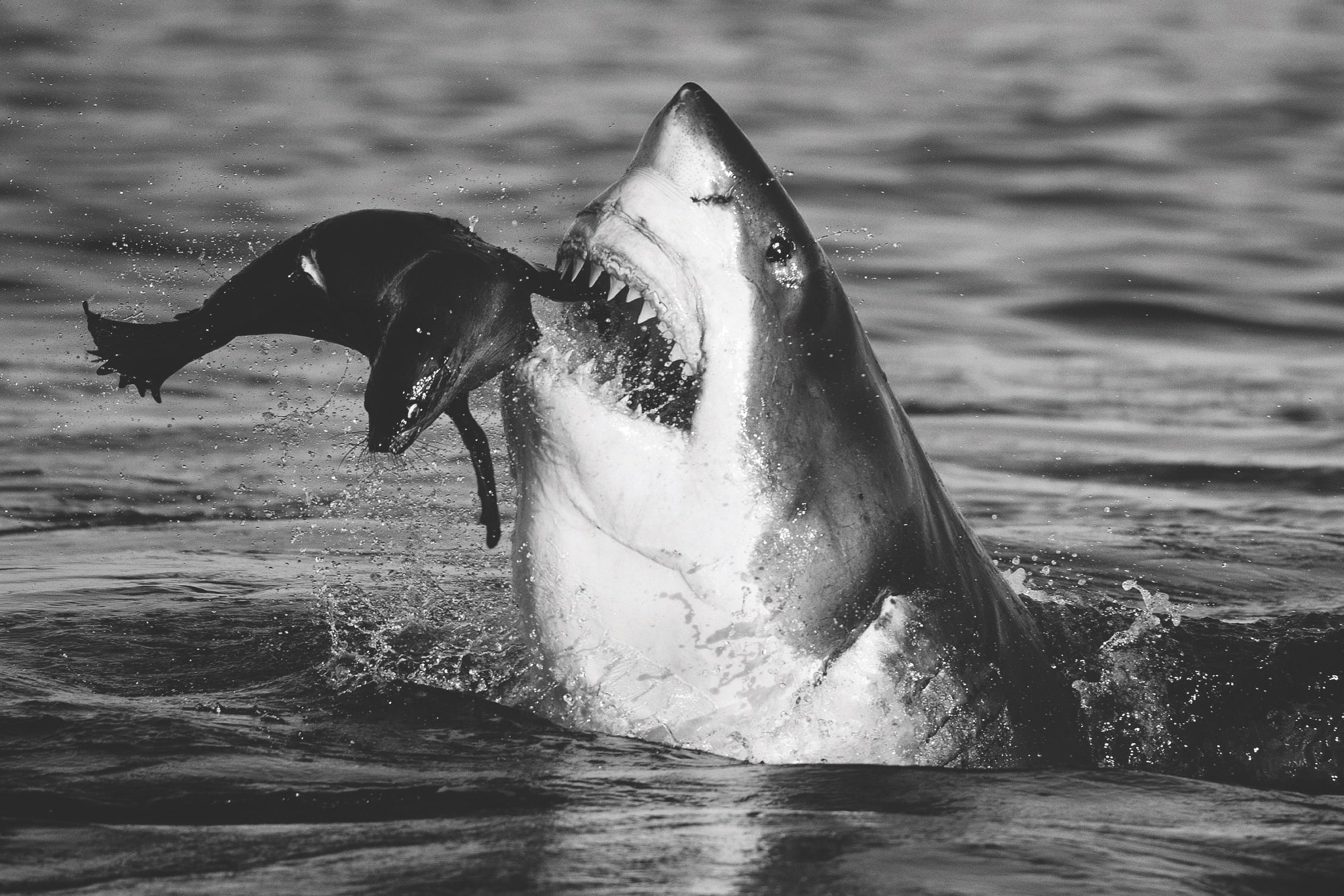 As it turns out, that fraction of a second can say more than most people would ever imagine. It can spark imaginations, take viewers back in time, inspire songs and stories, and evoke feelings they might never have felt. It can start conversations and share missions. It can also just look damn cool, as evidenced by Yarrow's work. His subjects are varied, from sports stars to wild animals and supermodels, including Cindy Crawford, Cara Delevingne, Alessandra Ambrosio, and David Gandy, to name a few.
"It's all about trust," he says of working with such big names. "If you are working with extraordinary people whose time is an opportunity cost, you can't let them down. You must make sure their days working with you are happy, good, and memorable. If you can combine the removal of stress with art creation, there's more chance of them coming back to work with you. It is important to remember that when you strip away fame, we are all the same. Fame is just an amplifier. Someone like Cindy Crawford is a wonderful woman; fame has just made her even more special. She is the most successful model of all time for good reason."
Authenticity is always a good start.
Crawford, who has starred in several of Yarrow's shoots and become a personal friend, shares his passion for giving back to worthy causes. Their collaborations in 2018 and 2021 collectively raised over six million dollars for the American Family Children's Hospital. Yarrow is also involved with several environmental conservation organizations, including Tusk Trust, Wild Ark, Kevin Richardson Foundation, the African Community and Conservation Foundation, and more. His work has raised over twelve million dollars for efforts to protect wildlife around the world and for pediatric cancer care organizations, including AFCH.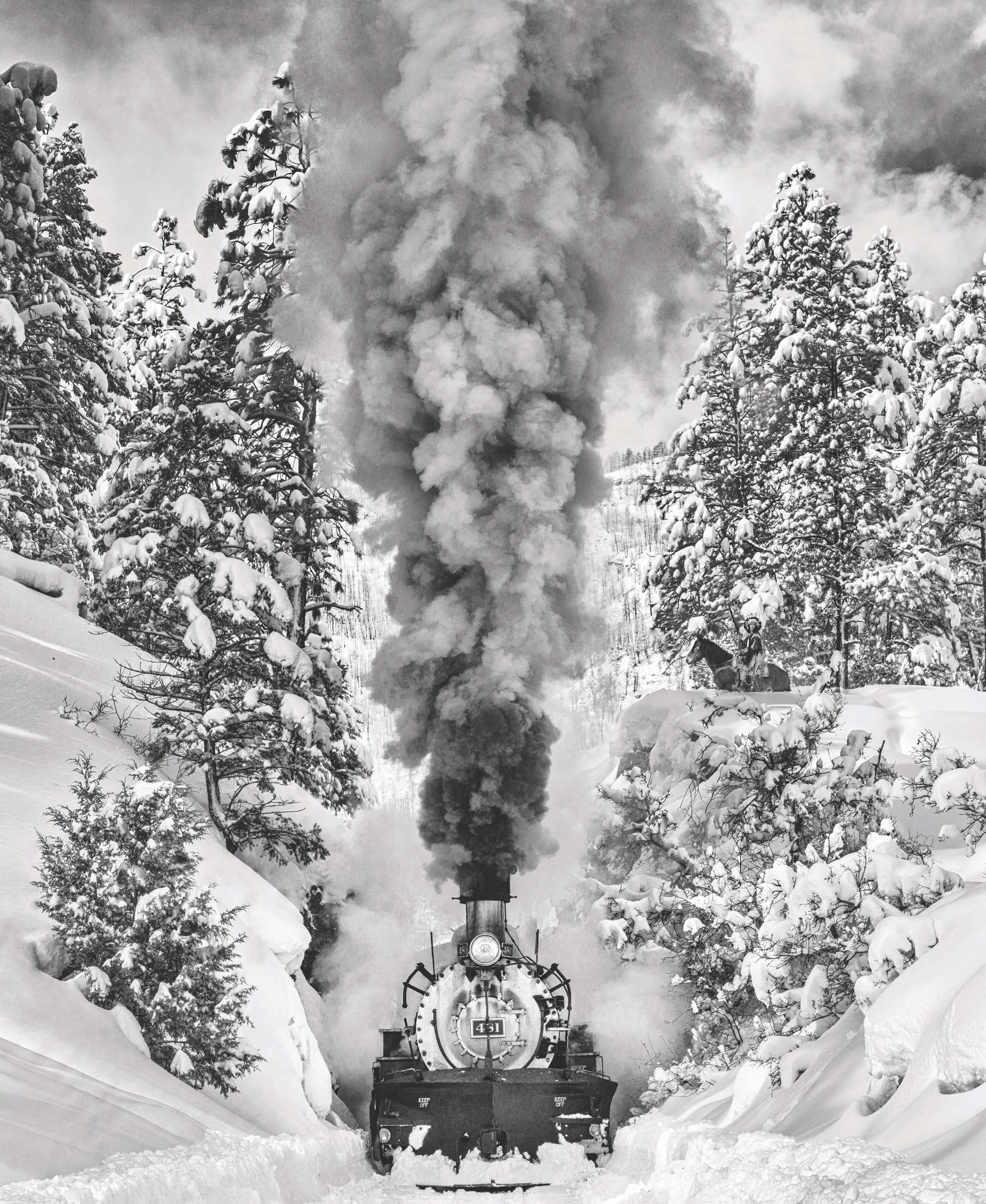 Yarrow describes his photographs as "immersive, aesthetically tight, textural, and, hopefully, emotional." He's captured shots of beautiful women driving rare vintage cars with actual wolves in the passenger seat. Other pieces show scenes of cowboys and Wild West saloons that any fan of Taylor Sheridan's latest television series should look up. Meanwhile, depicting major motion picture-worthy storytelling while also showcasing a watch by TAG Heuer, for example, combines fine art, cinema, and advertising in a way few have achieved. Indeed, he often draws direct inspiration from his favorite films to re-create iconic scenes and evoke the emotions they gave him as a viewer.
His action shots and those evocative pieces with humans and wild animals together are captured after a meticulous setup to ensure lighting is consistent and minimal editing is needed—and yes, they are all authentic, not digitally manipulated.
"I try and remember that there needs to be something in an image to allow it to transcend," he continues. "Authenticity is always a good start. The printing is also strong, and we see that as an integral part of the brand. Clients know a David Yarrow print when they see it; there is a very consistent tonal range."
Identifying the most challenging part of his work, Yarrow says, is easy: idea creation. As someone whose creative work is also his livelihood, he must focus on what will sell, not just what he wants to shoot. "It must be creative, and then it must be commercial—99 percent of ideas break down at these two levels," he explains. "I often have periods when ideas don't come easily and I must be patient. The most rewarding part is good execution. I would also say it is a treat to meet some of the people I have come across in the world of Hollywood or elite sport."
This sales-minded focus is ideal when working with some of the top interior design firms in the world, which Yarrow does. Getting his work in the hands of collectors is often thanks to having an interior designer introduce their clients to the world of David Yarrow. "The best-selling interior design firms are passionate about what they do and have a deep client base that has remained loyal over the years. These relationships can come in the most unlikely of places."
One prime example is Christopher Collection, a top-selling interior design firm based in Homewood, Alabama, just outside Birmingham. Yarrow's partnership with founder and architect Chris Reebals and his team has been one of his top-grossing retail endeavors, selling over $400,000 of art annually.
It must be creative, and then it must be commercial
"David's work is timeless," Reebals says. "When contemplating art, I always envision the piece in a space. David's work enhances a room like no other art. It creates a depth and movement that are inspiring, timeless, and engaging. His art stares back at you. It pulls you in. It makes you feel like you are there. It is crisp and clean yet organic and extemporaneous. Somehow his art, while inanimate, is not static. The juxtaposition of David's work on a designed space creates a symbiotic bond between the built environment and nature."
Although he's seen great commercial success for over a decade, Yarrow says seeing his work displayed in someone's home or office still makes him feel proud and humbled. "It means that someone liked my work enough to put it on a wall above all other choices in the world. We sell a thousand photographs a year. I can't see them all in place, but I do see a decent number, and it is always exciting. It is nice for the buyers to meet the artist and even better for the artist to meet the new owner."
Many fans and collectors got the opportunity to meet the artist and display his work in their homes through Yarrow's latest book, aptly titled Storytelling, released in November 2022.
"We have had events for the launch all over America and Europe. Some are very busy, like in Dallas, Denver, and LA, where we have big galleries and a large collector base. I guess over two years, over twenty thousand people will have attended the shows," he expounds. "But sometimes it is the quirky places with small bookstores that bring the most fun memories, as it is always people that make the places. But my favorite event was in Edinburgh, Scotland, as it was so special to come home and see friends and family."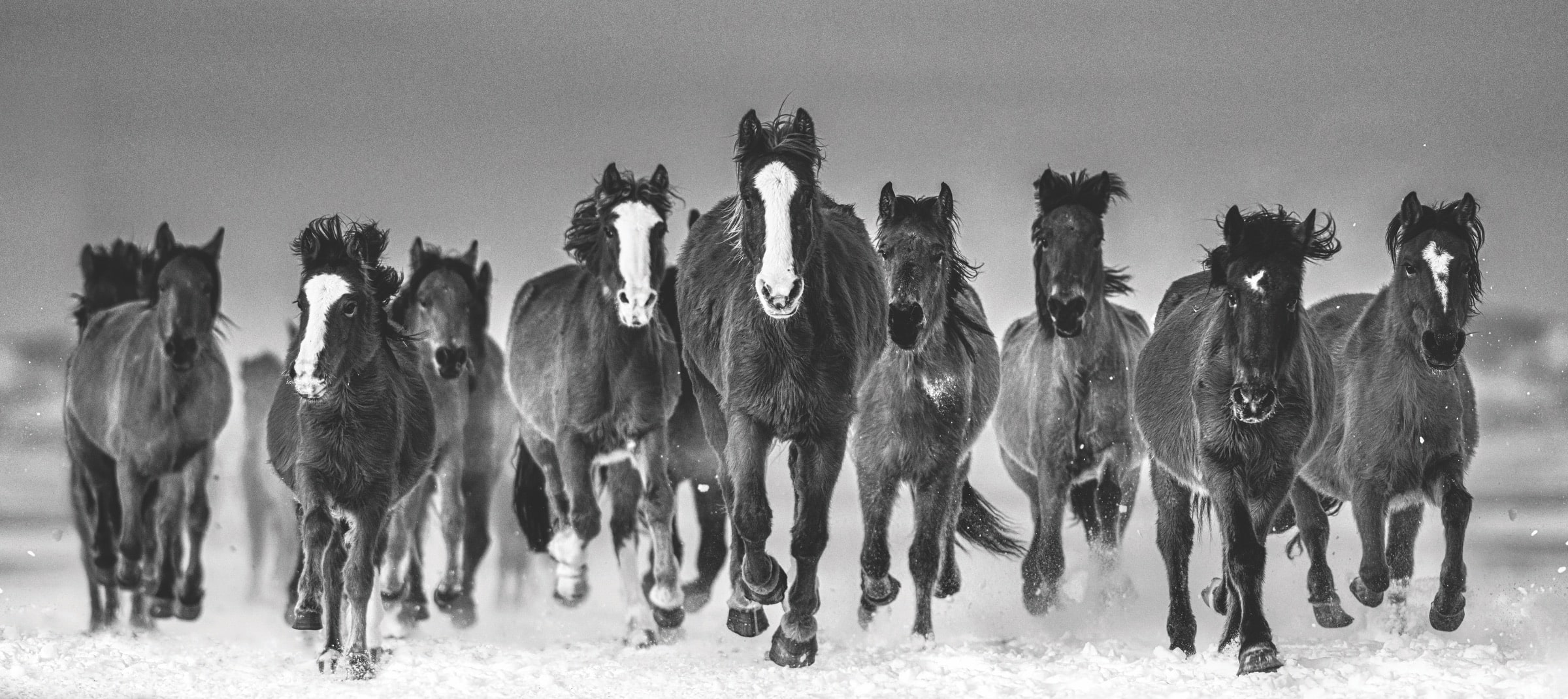 Storytelling is Yarrow's fifth coffee-table book filled with his work, preceded by: Nowhere (2007), which depicts some of the world's most remote and isolated locales; Encounter (2013), a collection of eighty-seven powerful black-and-white photos of wildlife and indigenous communities; Wild Encounters (2016), which captures "the splendor and very soul of what remains wild and free in our world through incredibly intimate, close-enough-to-touch portraits"; and his eponymous David Yarrow (2019), featuring over 130 of David's images and a foreword by Cindy Crawford.
The most challenging part of the book-creation process, according to the photographer, is culling down which images to use. "Most coffee-table books have some weaker pages, and this is also true of photography books," he says. "We call these weaker shots 'fillers,' and my goal is always to have as few as possible. If Storytelling had been delayed for six months to allow for more filming time, I guess we could have replaced about ten 'fillers' out of 140 images. That's not bad, and I am quite tough on myself. The biggest mistake photographers can make is to give their own work a weak edit."
Book publishing is a tough business, Yarrow says, but his belief in his latest volume remains high after great reception from fans in the past eight months. "The average coffee-table book sells four thousand copies; I think we will beat that!"

As for what's coming up next for the photographer, his guess is as good as ours. It all goes back to enjoying the journey and the stories he will hear, see, capture, and create along the way.
No matter what his next chapter holds, Yarrow is excited about it: "Whether I continue to explore the Wild West, 1970s ski resorts, iconic sportsmen—all themes that have guided me of late—or an entirely new genre, I want to pay homage to great stories. We must break new ground and continue to raise the bar. My best pictures are the ones I have not yet taken."
— V —
---
To learn more, visit www.DavidYarrow.photography or follow him on Instagram @davidyarrow. You can shop prints on his website or visit Christopher Collection in Homewood, Alabama, and at ChristopherCollection.com.
ARTICLE CATEGORIES