By Melanie A. Cissone | Photography courtesy of Adorn by Samouce
On its own, a 1940s pink enamel and rhinestone brooch may never find its way out of granny's old jewelry box. However, combine it with other pink-themed vintage brooches and deconstructed earrings configured beautifully by the hands of jewelry designer Mary Kay Samouce onto a shortened 1970s chain, and these oddities become a spectacular statement piece. In the medium of found and forgotten objects, Samouce creates stunning neck, ear, and wrist adornments that look as gorgeous framed against the tan décolletage of a summer beauty as they do accessorizing the world's haute couture runways. Her wearable artworks exemplify Aristotle's words "The whole is greater than the sum of its parts."
The whimsical inspiration for some of Mary Kay's jewelry line, Adorn by Samouce, is evident when she says, "I love Terry Gilliam," a declaration about the British screenwriter, director, and member of the Monty Python comedy troupe. If you've ever seen the retrofuturistic films Brazil, The Imaginarium of Doctor Parnassus, or The Adventures of Baron Munchausen, then it should begin to make sense. But the eccentricity in her designs hardly lacks historical reference or a sense of romanticism. For as much as Samouce enjoys the capricious pairing of a brothel token with Venetian glass chandelier droplets to make a necklace, for example, she can also tell you the history, meaning, and period information about the individual items she assembles to compose such beautiful and unique jewelry. Nothing is really off limits, and she will uncover the unusual in a desire to know for herself.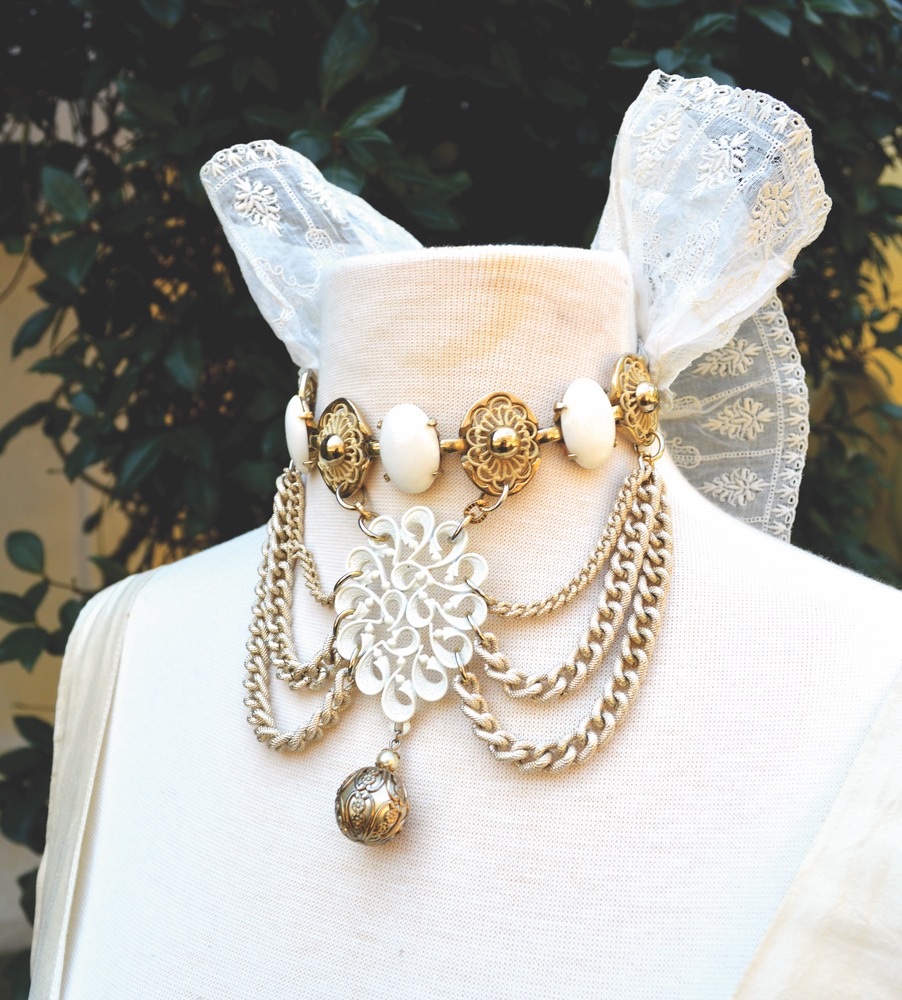 Samouce radiates when she says, "I love researching a time period and old pieces that nobody knows what to do with." Swept up by investigation that she says could easily go on for hours, Samouce is amusingly self-deprecating about her passion for the historical virtue of the many components that make up her ornaments. Eager to share what she has learned with customers and browsers alike, she laughs and says, "I could bore you to tears about the Victorian era."
Born and raised in a suburb of Houston, Texas, Samouce is the daughter of a former U.S. Marine/NASA engineer; her late mother was an antiques dealer. She describes her mom as a woman with a "big personality" who transitioned from selling heavy period furniture to period clothing and oddities, ultimately becoming known for her collection of Victorian wedding gowns and 1920s flapper dresses. Referring to antique fairs and flea market transactions, Samouce says, "My mom taught me about having a good poker face early on."
Samouce, the oldest of three, refers to one of her brothers as a "brilliant artist and puppeteer," whereas the other was recently promoted to the rank of colonel in the U.S. Army at Fort Rucker in Enterprise, Alabama. She says, "I come from a military clan." A proud family gathered for a January ceremony for her brother—the colonel—and Mary Kay felt especially honored to pin the war eagle onto his beret.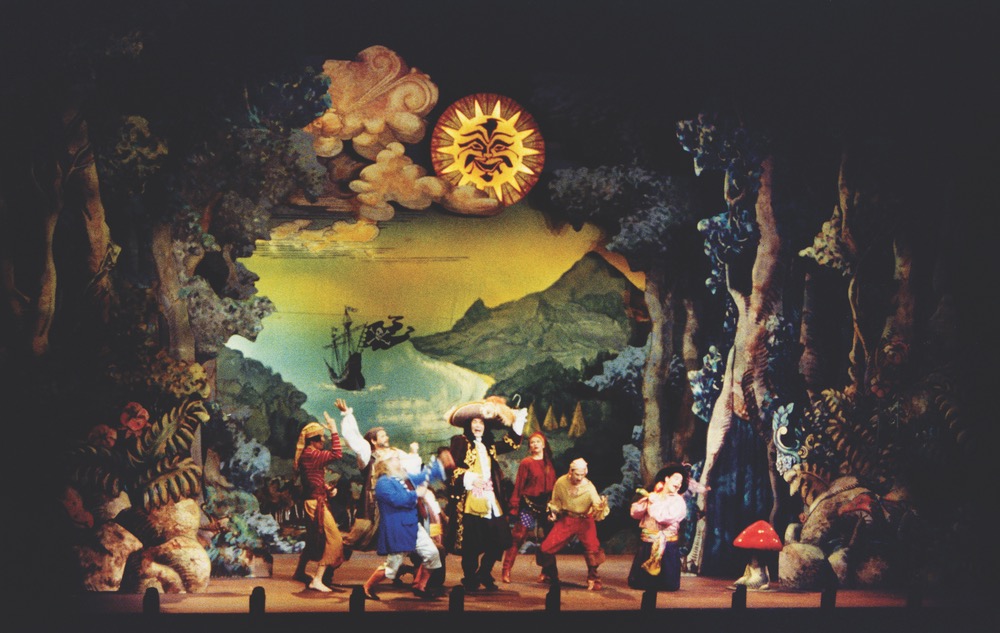 A circuitous college route involved Samouce studying at the University of Texas in Austin and ultimately earning a BFA in studio art with an emphasis on painting and sculpture at the University of Utah in Salt Lake City. She minored in dance and geology. It's no wonder that Samouce's designs have a painterly and sculptural quality to them. She certainly trained her eye through her education, but she also seems to have the benefit of an innate sense of color, composition, and movement, all of which are expressed in the wearable art she creates.
On a full scholarship, the Texas native later received a Master of Fine Arts in theatrical set design from Tisch School of the Arts at New York University. Over the course of the three-year program, Samouce learned how to dissect scripts, design costumes, and employ techniques unique to costuming; she learned the millinery craft, some animation, and the history of period attire and theatrical decor. School projects always included critique or "crit" sessions with the academic faculty at NYU, who were all working professionals in theatre, film, and television. Samouce says sweetly, "I'm glad I went to NYU and lived in New York." Then, with a straight gaze, she puts on her New York face, cocks her head a little, and fires off, "It made me fearless in tackling the unknown; I'm intimidated by nothing."
Samouce's mastery was awarded with a generous National Endowment for the Arts (NEA)/Theatre Communications Group (TCG) grant for career development in the field of theatre design. Seven early-career stage designers of "exceptional talent" had the opportunity to spend six months developing their design skills and expanding their knowledge of the field.
The NEA/TCG grant afforded Samouce a chance to spend time in the Czech Republic, largely at the Academy of Performing Arts in Prague. On a day trip to the southwestern town of Český Krumlov, she visited the castle theatre, one of two remaining perfectly preserved theatres in the world with, as Samouce explains, "chariot and pulley" scenery-changing systems. (Noted for its forced perspective, this system implements scenery that's panel-mounted at stage level and moved on and off stage to the wings via a "chariot mounted" track system below the stage.) Samouce, who takes pleasure in understanding the workings of stagecraft, explored the castle theatre in the company of the architect leading its restoration. To study and observe firsthand this scene-changing method in a theatre that had been closed for some thirty years was extraordinarily thrilling for her. She later staged a production of Peter Pan that was stylistically inspired by this eighteenth-century method.
To study and observe firsthand this scene-changing method in a theatre that had been closed for some thirty years was extraordinarily thrilling for her.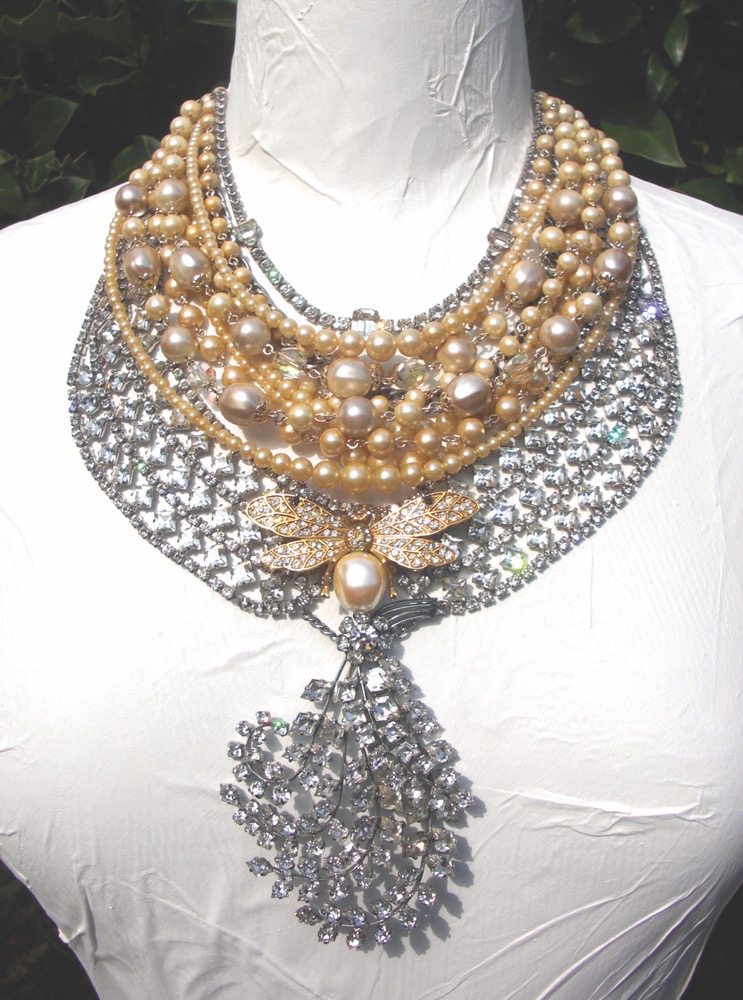 Within the context of producing visually attractive adornments, it's the mechanical consideration that explains why Samouce takes such pride when she says, "I'm as proud of the backs of my designs and the mobility of their assemblage as I am of the fronts." No doubt these are important to how jewelry pieces look and feel on a woman. She continues, saying, "Every person's body is different, and it always amazes me to see how the same item can look and move so differently from one woman to the next."
Samouce thrives on the camaraderie and collaboration in the scene shop. She spent a summer on the design staff at the Santa Fe Opera in New Mexico and then three summers on the design staff for the Williamstown Theatre Festival in Massachusetts.
A summer "camp" for the stars of film and stage, Williamstown brings Samouce fond memories of long hours and late nights in the scene shop, playing softball against a neighboring town's squad alongside Christopher Reeve, and pinch-hitting for Paul Newman. One summer, Samouce even helped Christopher Walken negotiate the postage stamp machine at the local post office.
Because of the project-based nature of her work, Samouce was able to design and manage the construction of sets for theatrical productions in New York and take contract jobs with regional theatres and specialty display companies from Dallas to New York. Samouce conceived enticing and attractive commercial exhibits, built scale models, drafted construction plans, and oversaw the load-in and installation at conventions and trade shows for client companies such as Mattel, Neiman Marcus, and Six Flags Entertainment Corporation. She also served as assistant to designer Janice Davis for pharmaceutical clients.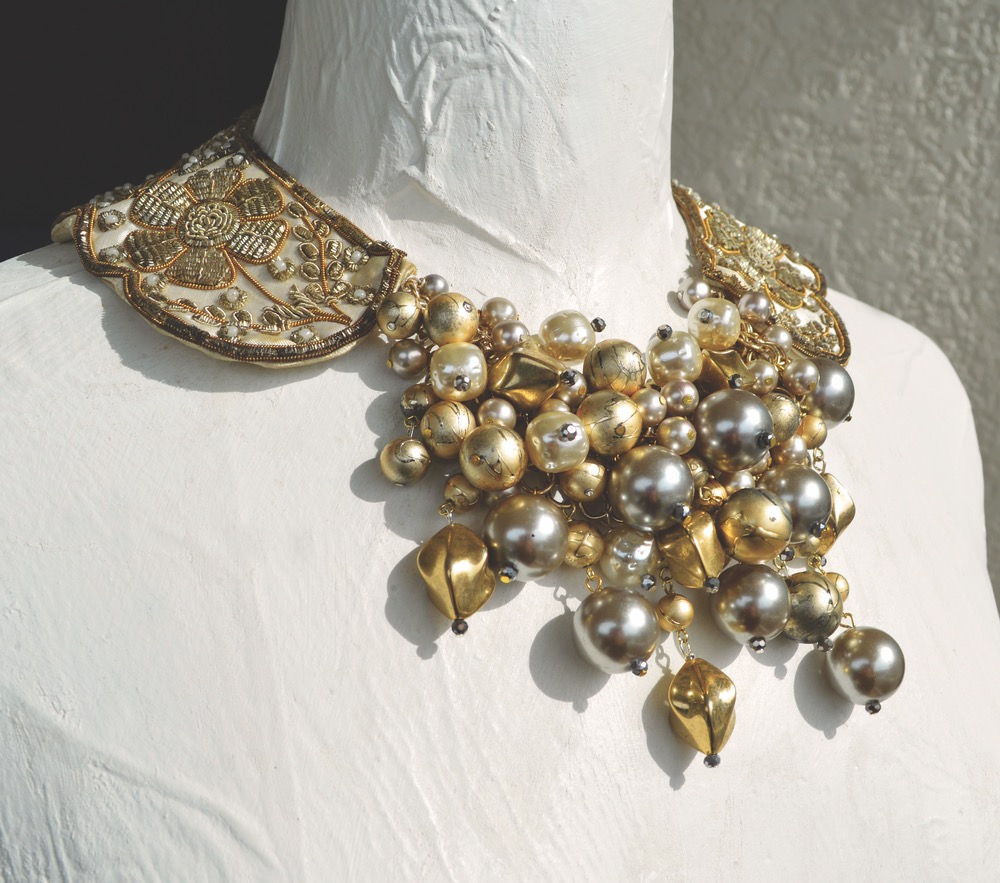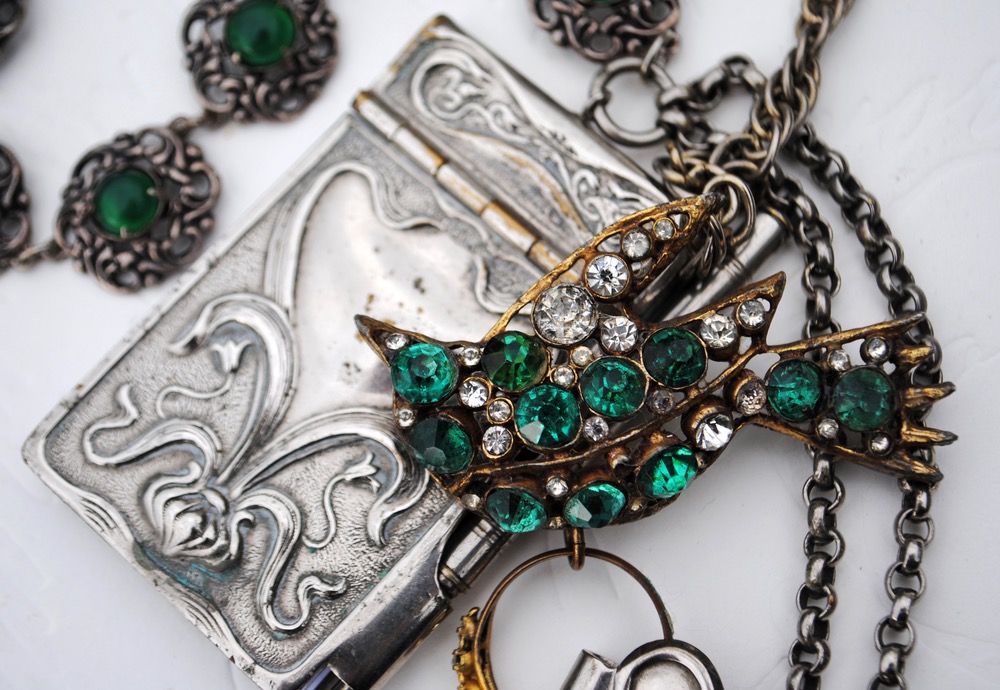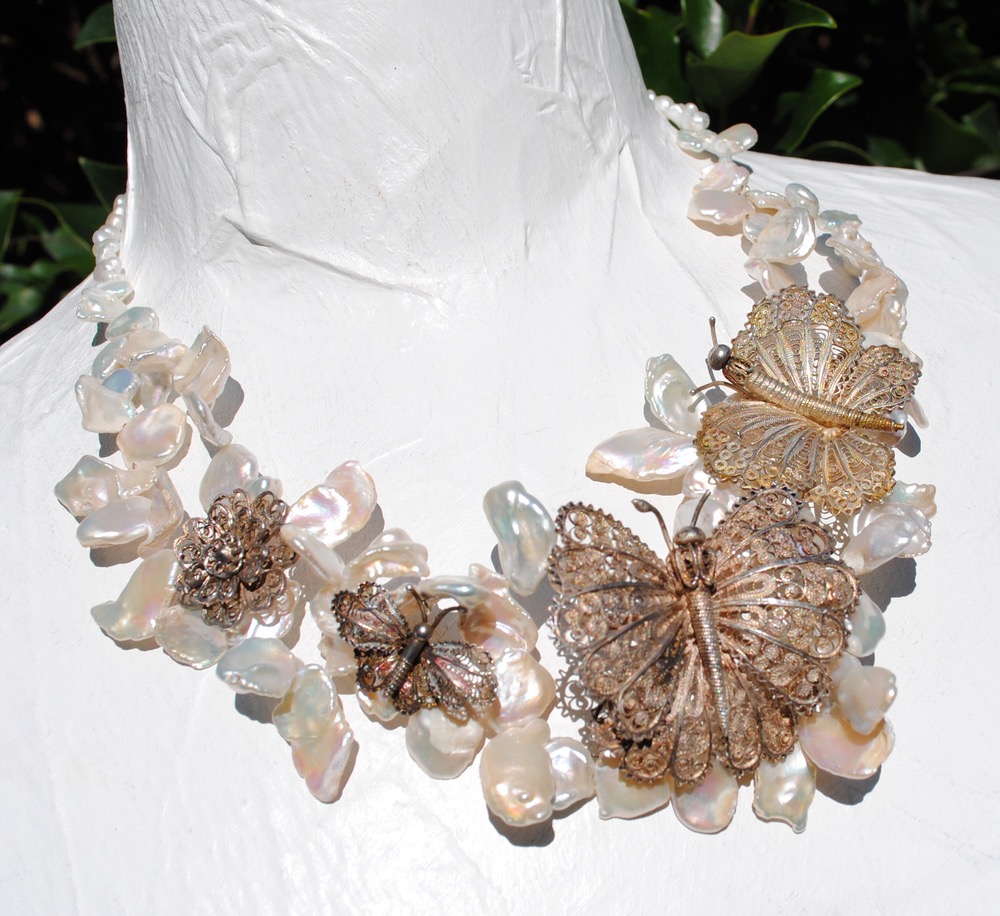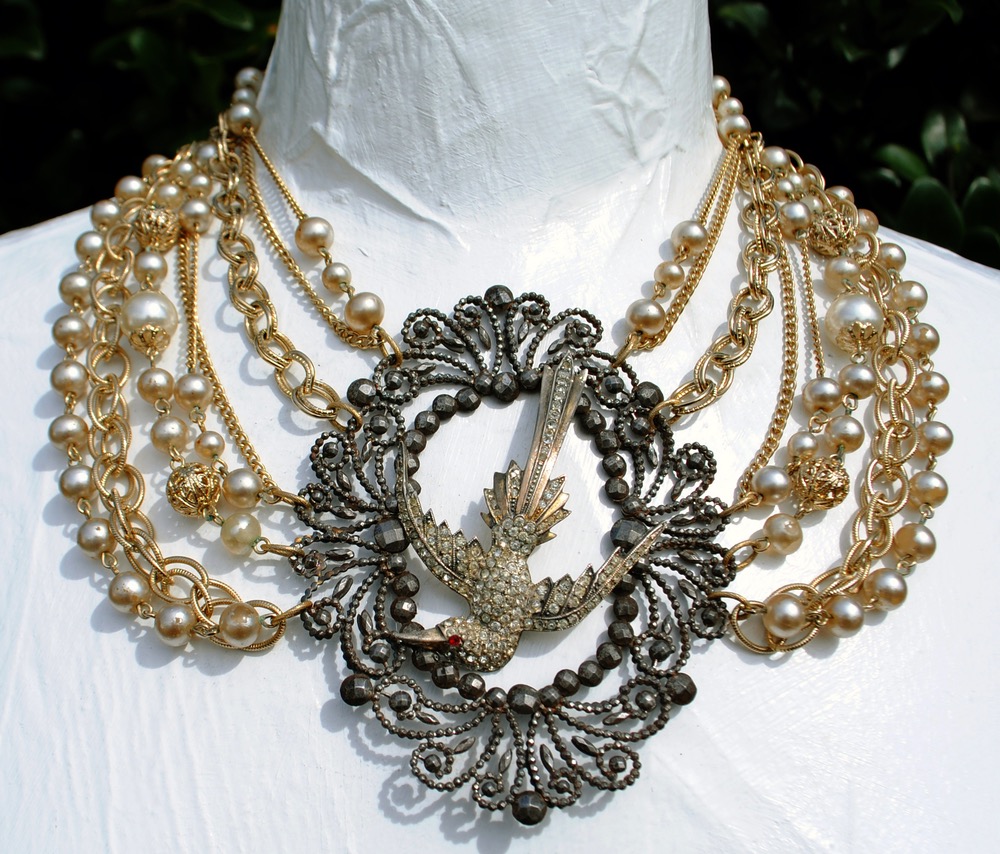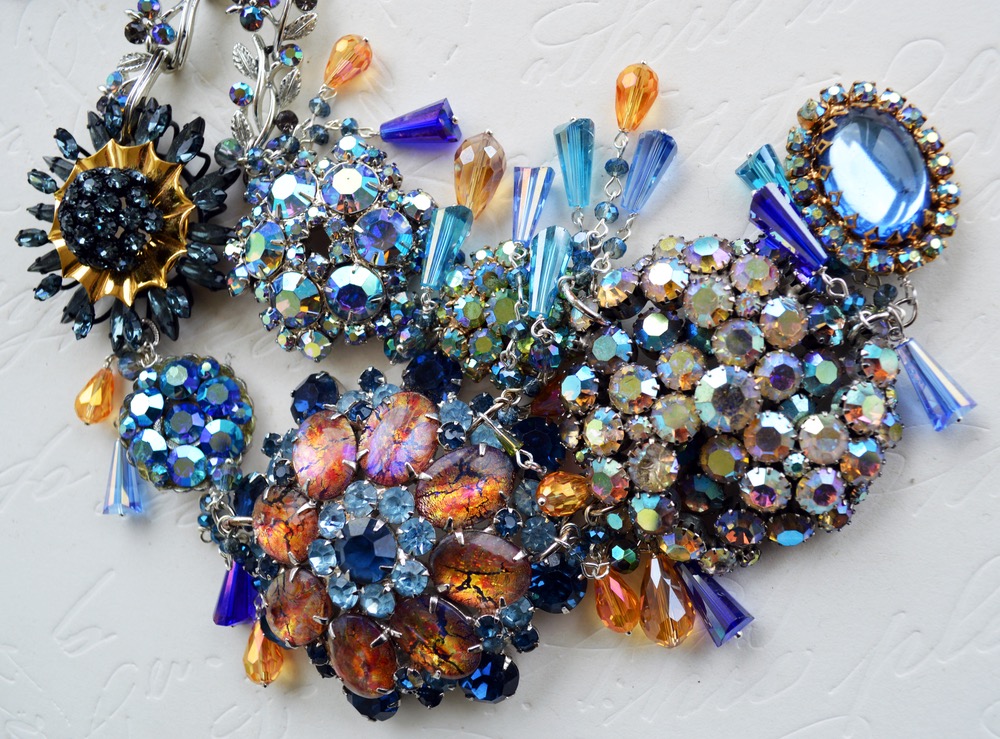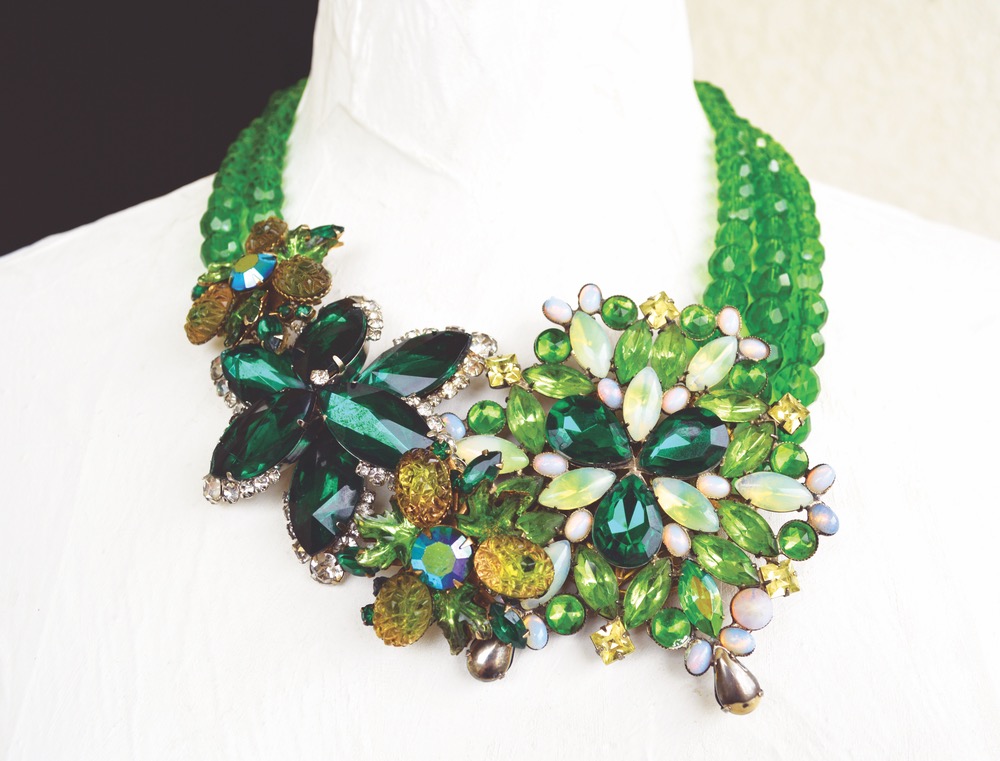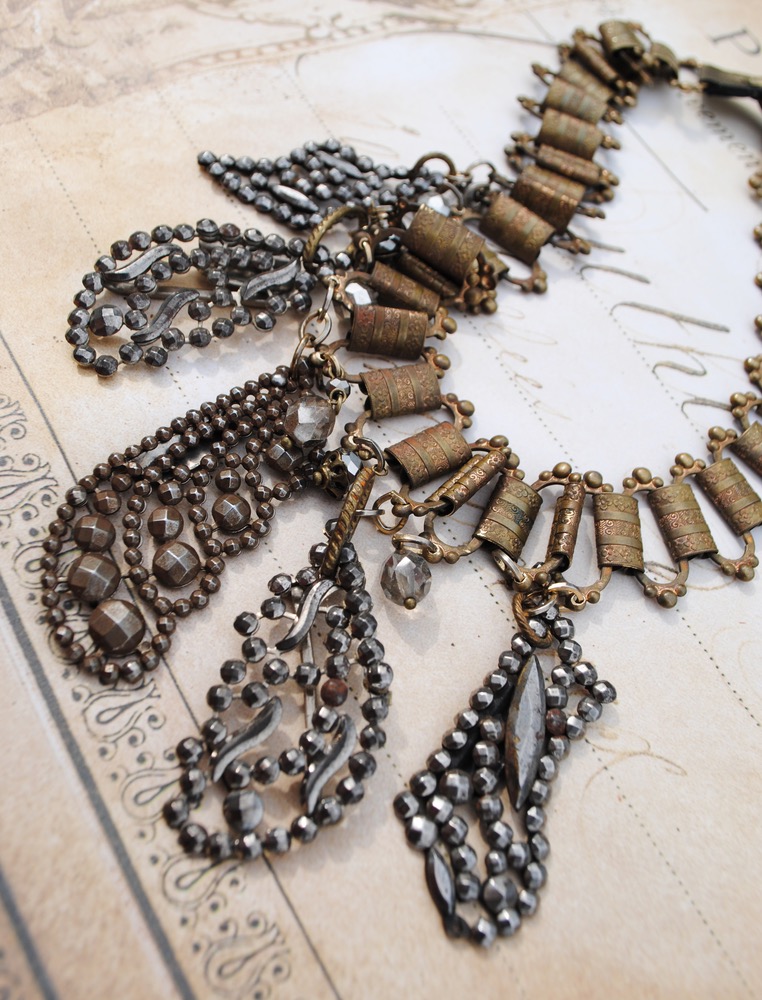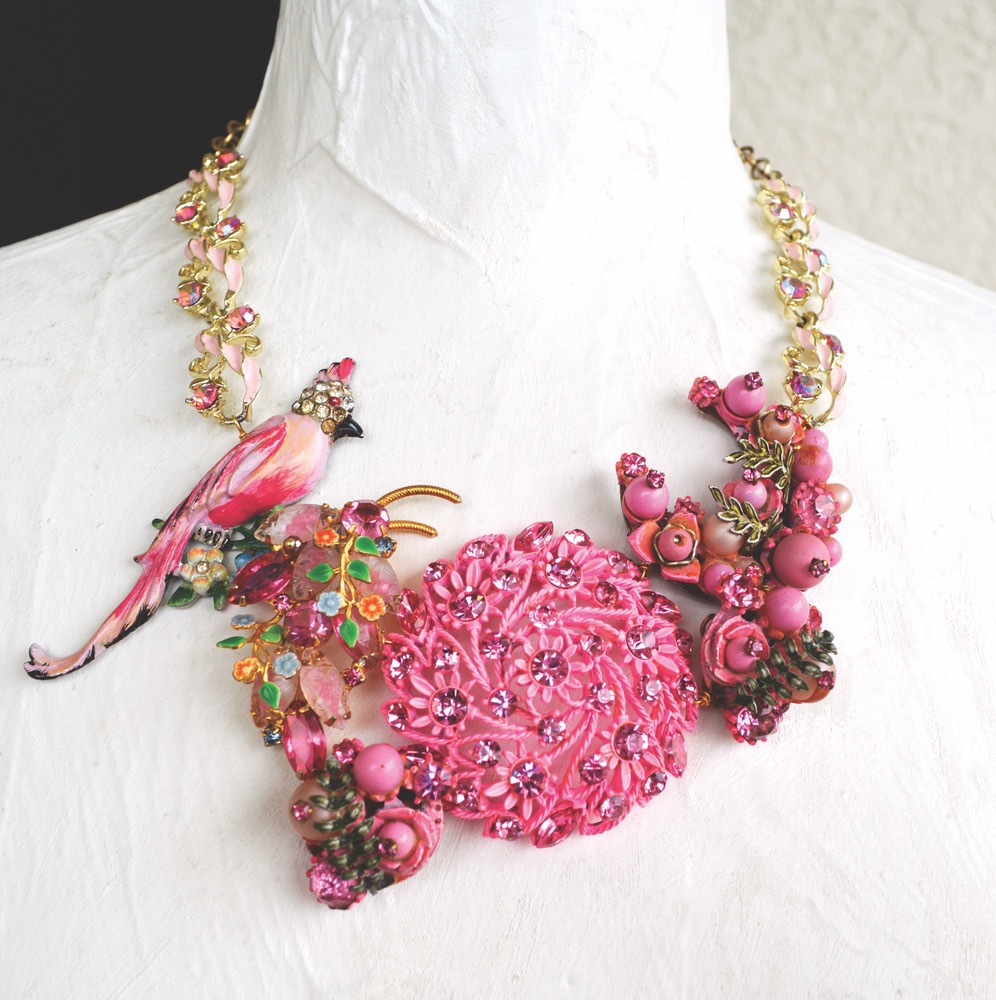 Eventually, living in apartments in dicey neighborhoods and climbing to fifth-floor walk-ups while toting books, models for sets, groceries, and costumes wore on the cowgirl. After approximately fifteen years of graduate school, careers in theatrical scenic design and commercial event design, and a couple of relocations between Dallas and New York, the talented artist made her way to the coastal oasis of Destin, Florida.
Samouce's move to the Sunshine State, however, wasn't until after she art directed the 2002 Academy Award–winning documentary short, Thoth. Yes, there's a need for art direction for documentaries. For the performance flashback sequences, which were filmed indoors, Samouce had to re-create the textures and acoustics of the subterranean arcade beneath the stairway near Bethesda Fountain in Central Park. This is where Thoth, a dancing, loin-clothed, classically trained, violin-playing singer, "prayforms."
After a short time creating custom jewelry for a home interior store in Destin, Florida, and designing for the Seaside Repertory Theatre for two years, Samouce decided to go full-time creating her one-of-a-kind vintage statement jewelry. Come October, it will be eight years since she attended what is now called the Mattie Kelly Arts Festival. (It was the first of many juried shows—her preference—that she now attends regularly.) Having never exhibited her own collection at a festival, Samouce had no photos of her festival booth display to submit with her first application. So, what does a scenic designer do in this circumstance? She drew a concept rendering of the booth yet to come—filled with jewelry works in progress, of course. All were ready to go by showtime.
"I don't multitask," says Samouce. "I also won't begin a new piece until the one I am working on is assembled, photographed, tagged, and made ready for sale via Etsy, at one of the retailers that carry my line, or at a festival. For shows, I like to bring a whole body of new work."
Making the serendipitous acquaintance of photographers and fashion designers at art festivals has opened up a whole world of collaboration for Samouce. Linda Asaf has collaborated with Samouce on several fashion shows and photo shoots. Asaf is a fashion designer and the producer of the Full Tilt Fashion Show during the Circuit of the Americas Formula One race weekend in Austin, Texas. Asaf says, "There is definitely a magical element when our designs are combined. Since we live in different states, I send her my concepts and swatches of fabrics as I'm developing my collection. She then does her magic and designs pieces that go with my line. They are so gorgeous together that I say they should never, ever be apart!"
"I also won't begin a new piece until the one I am working on is assembled, photographed, tagged, and made ready for sale via Etsy, at one of the retailers that carry my line, or at a festival."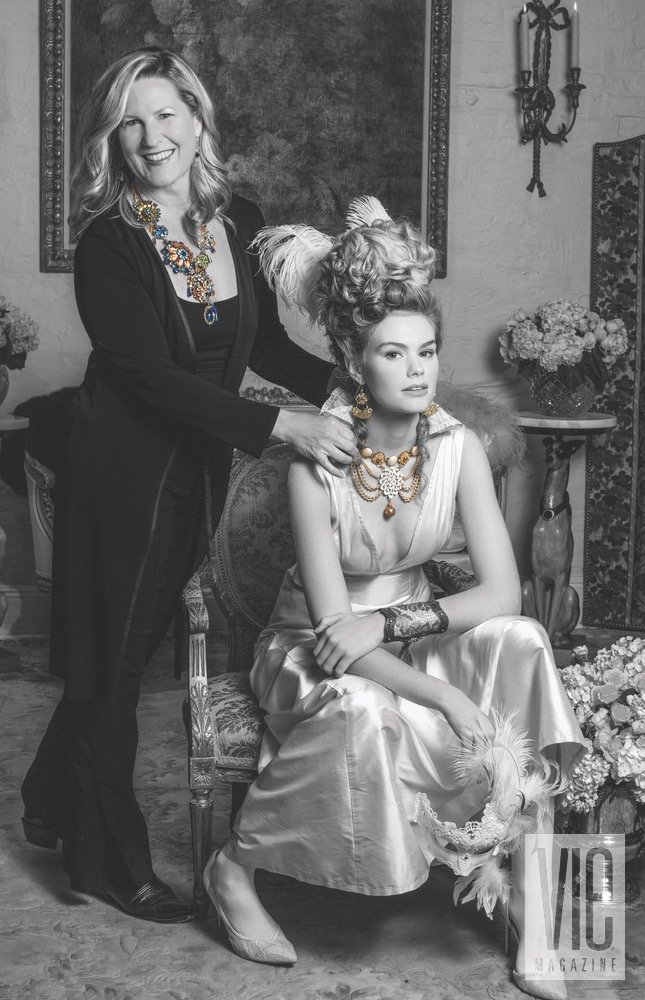 Mary Kay loves the process of collaborating with other artists—brainstorming in particular. Last fall, her designs were featured on the catwalk of South Walton Fashion Week in the Nicole Paloma show. The two designers are friends, and the Adorn by Samouce collection can be found at Paloma's store at Monet Monet on Scenic Highway 30-A in Grayton Beach, Florida. Other collaborators include Tennessee native Jeff Garner of Prophetik, who featured Adorn by Samouce with his autumn/winter 2012 collection at both London Fashion Week and Vancouver Eco Fashion Week.
The pieces Samouce uses to create her jewelry come from all over the world. London has been a good source of vintage finds, but Italy was last summer's buying destination. With her standard of quality workmanship, her unique design aesthetic, and her interest in creating a men's line—and with several spring and summer art festivals looming—Samouce has her eye on Paris and its environs for the restocking of her treasure trove this year.
Resurrecting old-world, handcrafted treasures that her customers can enjoy anew is Samouce's creative antidote to an age with an overabundance of poor-quality, mass-produced goods. She may manipulate a supply of silver Victorian-era nurses' belts into a necklace design or deconstruct a vintage brooch to create a pair of earrings—who knows what she'll find next or what she'll do with her precious discoveries. Borrowing from the words of legendary singer-songwriter Peter Allen, one thing is sure in the "imaginarium" of Mary Kay Samouce: "Everything old is new again."
— V —
---
ARTICLE CATEGORIES