Debuts Fall 2022
As the winds gently whisper through the sea oats on the dunes, a new legacy is born near the Gulf of Mexico. The Heritage – A VIE Legacy Show Home is a brand-new residence coming Summer 2022 to the Heritage Dunes community just off Scenic Highway 30-A in Northwest Florida. Located on 30-A but not of 30-A, the Southern coastal design of the home evokes an unrivaled sense of refined living akin to the classic elegance of Ralph Lauren meets beachside life.
The VIE Show Home is the first of nine new homes developed by Bella Mare Real Estate Holdings, LLC, in this gated, rental-restricted community. Comprising only thirty homesites, Heritage Dunes embodies a dream for its future homeowners to embrace gracious living within a stunning generational enclave. The community offers a private beach, a grotto-style pool, and peaceful luxury beneath swaying palms. The developers at Bella Mare Real Estate Holdings chose this legacy community for their latest project for its central location in the heart of 30-A.
Gerald F. Burwell, the principal architect of Burwell Associates, Inc., created the VIE Show Home with a layout that will inspire those who reside in it while connecting them with the land, the nearby white-sand shores, and the emerald Gulf waters. The following eight homes, also designed by Burwell, will be just as stunning. Each has its own custom design and character, so there are no "cookie-cutter" houses in Heritage Dunes, embracing a sense of place and the values of a lifestyle that will bring pride to the neighborhood and its neighbors.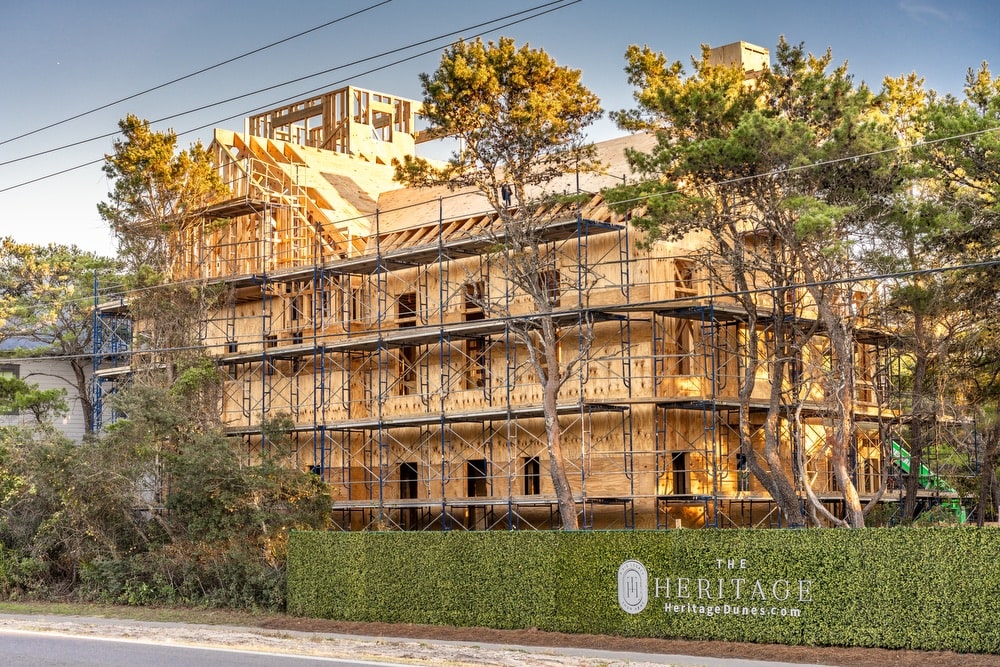 Meet the team behind The Heritage – A VIE Legacy Show Home and more as we prepare for a grand opening celebration in September of 2022, featuring a one-man art show by Julian Lennon. The world-renowned musician, author, philanthropist, and photographer was on the cover of VIE's hundredth issue in February, and show home interior designer Duce May has selected several of Lennon's photographs to grace the walls of The Heritage.
The grand opening tour is sure to be an elegant multi-evening series of music, great food, and fabulous company. We can't wait to share more details as planning continues. Bravo to these talented professionals for all they are doing to bring this legacy home and its successors in Heritage Dunes to life!
Bella Mare Real Estate Holdings, LLC – Developer
Bella Mare Real Estate Holdings is a real estate development firm founded by Carl and Tamara Tricoli in 2020. Tamara spent several years in commercial real estate and is a past Rosemary Beach Foundation board member. Carl is a founder and managing partner of Denham Capital Management LP, a global energy and resources private equity firm that has raised eleven institutional funds totaling $9 billion in committed capital. Its offices are in Houston, Boston, London, Toronto, and Perth. The firm implements an investment philosophy that promotes responsible environmental stewardship and socially responsible development of large projects worldwide—a philosophy that the Tricolis carried into their new development firm and its first community development project, Heritage Dunes North. Carl and Tamara reside in Seagrove Beach. Carl also serves as chairman-elect on the Seaside Institute Board of Governors.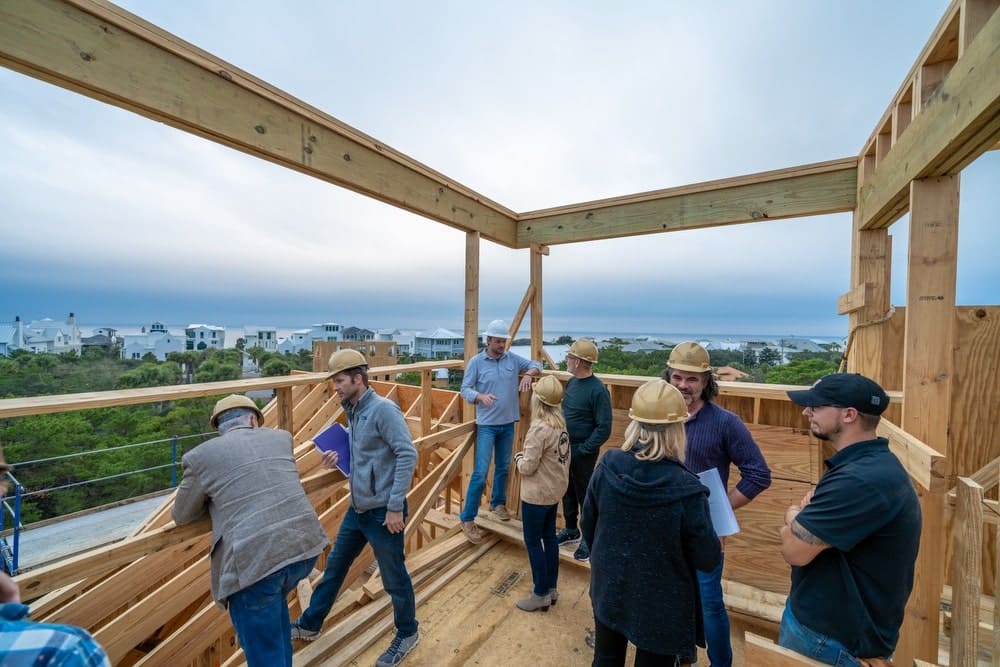 Burwell Associates, Inc. – Architect
Burwell Associates, Inc., located in Grayton Beach, Florida, is a full-service architecture firm and design boutique founded by principal architect Gerald F. Burwell. The firm offers the discriminating client a level of service rarely found in today's business climate. Burwell Associates specializes in highly customized classic homes and commercial projects and has been achieving and maintaining some of the highest standards of design along the Emerald Coast since its inception. BurwellAssociates.com
Grand Bay Construction – General Contractor
After graduating with a building science degree and an MBA from Auburn University, Chris Burch cofounded Grand Bay Construction in Seagrove Beach, Florida, in 2005. The primary goal was to establish a premier residential and commercial construction firm along the Gulf Coast, offering best-in-class communication and service to clients. Chris is also a Board member of Third Lens Ministries (a 501c3 nonprofit based in Atlanta) and plays an active role in helping fulfill their mission to engage professionals in the construction and design industries to volunteer on humanitarian projects across the globe. GrandBayConstruction.com
Duce & Company Interiors – Interior Designer
Founded by Duce May in 2001, the firm has a simple client philosophy—unwavering dedication to providing open communication, reliable service, and a collaborative partnership with all clients. The company offers complete design services for high-end residential, retail, hospitality, and commercial interiors, as well as concept development and textile design. Duce & Company offers a full scope of services and is known for creative integrations of tradition with a twist. Duce's combination of texture, color, and mixed media creates high style with old-world charm and elegance. DuceandCo.com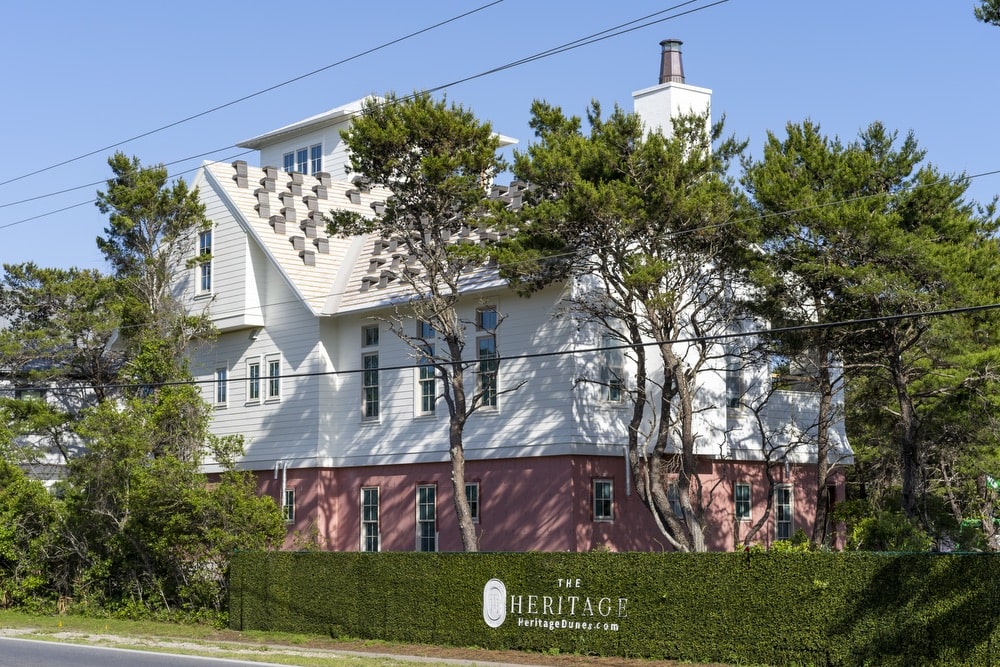 La Florida Coastal Properties, LLC – Real Estate Broker
La Florida is a boutique real estate firm comprising an elite group of experienced real estate professionals embracing "service before self." With more than a billion dollars of real estate sales and over forty years of experience, La Florida has an extensive history of success and has evolved into the ultimate brand for expertise, advice, and support. It partners with real estate development firms to create flourishing communities by aligning the developer with the area's leading architects, land planners, general contractors, marketing agencies, and attorneys for a smooth transition from conceptualization to closing. Engagement among customers, key leaders, and the real estate brokerage community is what it takes to turn a vision into reality. That's the La Florida difference. LaFlorida.com
As the winds gently whisper through the sea oats on the dunes, a new legacy is born near the Gulf of Mexico
Patrick Hodges Land Studio – Landscape Architect
Senior landscape architect and master planner Patrick Hodges has extensive experience in all aspects of land development and professional design. His diverse professional career spans more than forty years with a proven track record of leading professional teams through the development process to successful project completion. Hodges's design experience includes master planning for marina villages in Dubai and a five-star beachfront resort hotel complex in Seychelles. He also had a contributing role in a Duany Plater-Zyberk (DPZ) design charrette for the new town of Camana Bay on Grand Cayman, among other prestigious communities.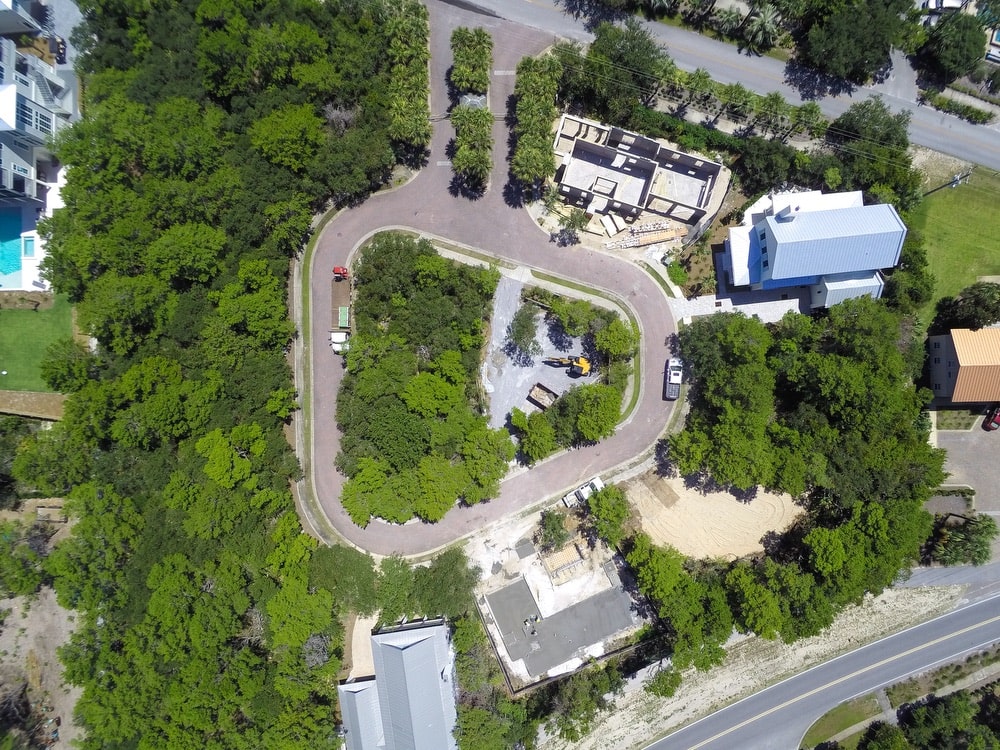 E. F. San Juan & Weather Shield – Windows, Doors & Custom Millwork
The San Juan family's roots in woodworking can be traced back to the mid-1900s. At that time, Eddie San Juan, father of company founder, Edward F. San Juan, was the family patriarch. He was a master craftsman whose skill and entrepreneurial spirit formed the basis for E. F. San Juan, Inc., in Youngstown, Florida. Three generations later, E. F. San Juan has evolved from modest facilities and equipment to a state-of-the-art facility with the world's finest woodworking machinery. Coupled with a highly skilled and dedicated workforce, the company continues to set the standard for quality architectural millwork in the markets it serves. E. F. San Juan is proud to offer Weather Shield windows and doors. Weather Shield manufactures custom windows and doors of every style, shape, and size for new construction and remodeling projects, including impact-rated products. EFSanJuan.com
Maison30a Home + Garden
Christopher Bailey, the owner and designer of Industrial Chic, began repurposing industrial elements into furniture in 1997 in San Francisco. He has remained dedicated to industrial furniture design for residential or commercial projects and now owns Maison30a, a design showroom for indoor and outdoor furniture, planters, and accessories in Panama City Beach, Florida. Using raw materials such as steel, cast iron, reclaimed aged wood, rivets, and mechanical elements, Bailey and his team handcraft each piece into functional and stunning pieces that fit well in the modern home, loft, or office. Maison30a.com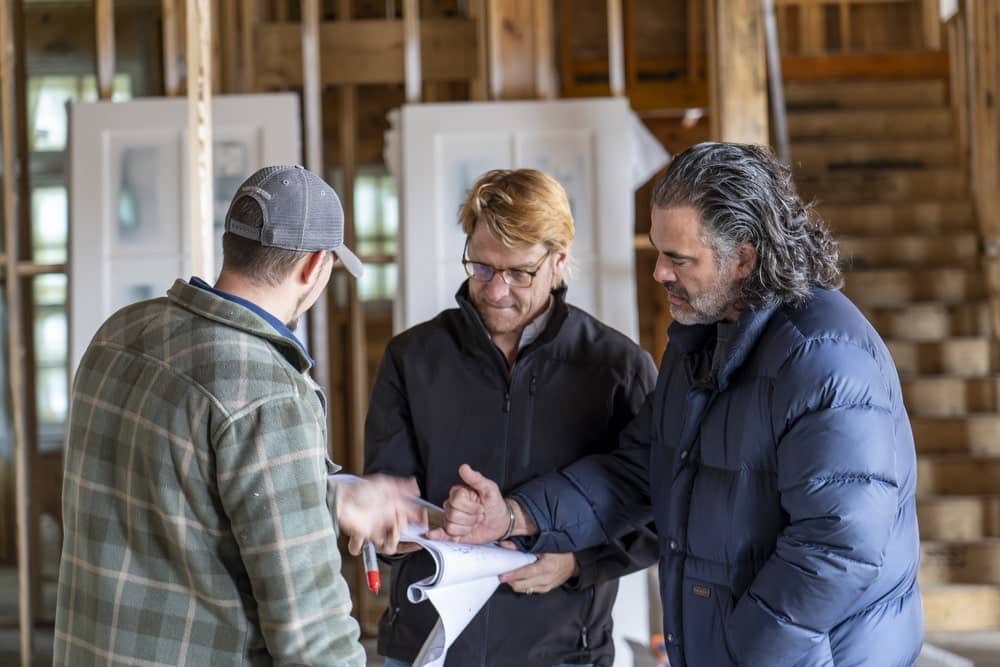 Bevolo Gas & Electric Lights
Since 1945, Bevolo has manufactured the highest quality traditional, antique, and custom-designed handmade lighting fixtures in New Orleans. Today, Bevolo Gas & Electric Lights is the world's largest maker of open-flame copper lanterns. Bevolo lanterns are made to last a lifetime. Many lights they built over seventy years ago are still burning in the French Quarter today! No other company can compare to the handcrafted, high-quality fixtures created every day by Bevolo in the heart of Crescent City. Bevolo.com
Other show home partners include Brown Jordan, Century Furniture, Hard Rock Stone & Tile, KOHLER, Linn's Prestige Kitchens & Baths, Modus Photography, Mobile Appliance Co., Moza & Company Tile + Stone Pavilion Outdoor Furniture, Ralph Lauren Home, STARK Carpet, Theodore Alexander Furniture, and more.
— V —
---
To learn more about The Heritage – A VIE Legacy Show Home and the following eight homes coming to Heritage Dunes in Seagrove Beach, Florida, visit HeritageDunes.com, follow on Instagram @heritagedunes30a, or get in touch with the brokers at La Florida today (LaFlorida.com).
ARTICLE CATEGORIES