A Surgeon and His Art Form Take Shape
By Lisa Burwell | Photography by Romona Robbins
It's 5:00 a.m. He's already at work and the day may not end until 9:00 p.m. or even later. Standing on his feet for most of the day and dealing with stressful situations is part of the job. Yes, a tiresome and stressful day for some of us may span sixteen hours, but then, as is the case of a chosen few, the consequences of our actions while at work are not likely to involve holding someone's life in our hands. However, such was the case for a talented surgeon, Doctor James Moody, during the week that I interviewed him for this article.
When asked, several months ago, whether he'd be interested in being interviewed by VIE – People + Places, Dr. Moody thoughtfully pondered the question and then responded with, "Only if you write that my surgery is my art form." My interest was piqued.
Meet the man behind the surgical mask. A devoted husband. A father. A horse wrangler. A competitive sailor. A Harley rider. An artist.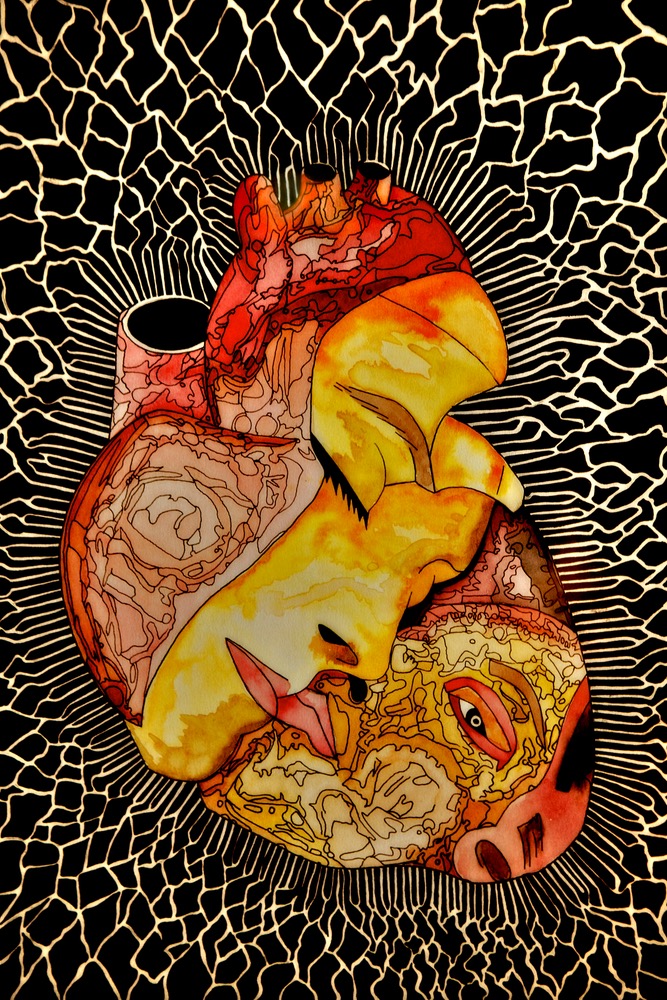 "I love art. I love what humans are able to create and I sense God in all forms of art: acting, painting, music, dance, photography, and the written word. When a patient has problems, I paint a picture or write a description of his or her ailments in my mind. The art comes by listening with an open mind. I then get to apply the surgical technique that best fits the patient's ailment; and, sometimes, there is a nonsurgical solution. Understanding what the patient wants can help determine the course of treatment that is specific to his or her needs."
Dr. Moody has applied his talents to a wide range of pursuits throughout his life. He continues to prove his abilities in his multifaceted present-day life, keeping himself extremely occupied in both his professional and personal lives. And if all of this wasn't enough, this year, Dr. Moody is also an Honorary Commander of the 29th Squadron at Eglin Air Force Base. Married? With a life as engaged as Dr. Moody's, one might ask, how? Who could possibly keep up with him? To say that Martha, his wife, meets the average definition of "life partner" would clearly be an understatement. She works and plays alongside her active husband in just about every aspect of their lives—as office manager, catamaran racing partner, and fellow Harley motorcycle rider. Recently, both began golf lessons and have learned to enjoy stand-up paddleboarding (YOLO), but are not competitive in these sports—yet.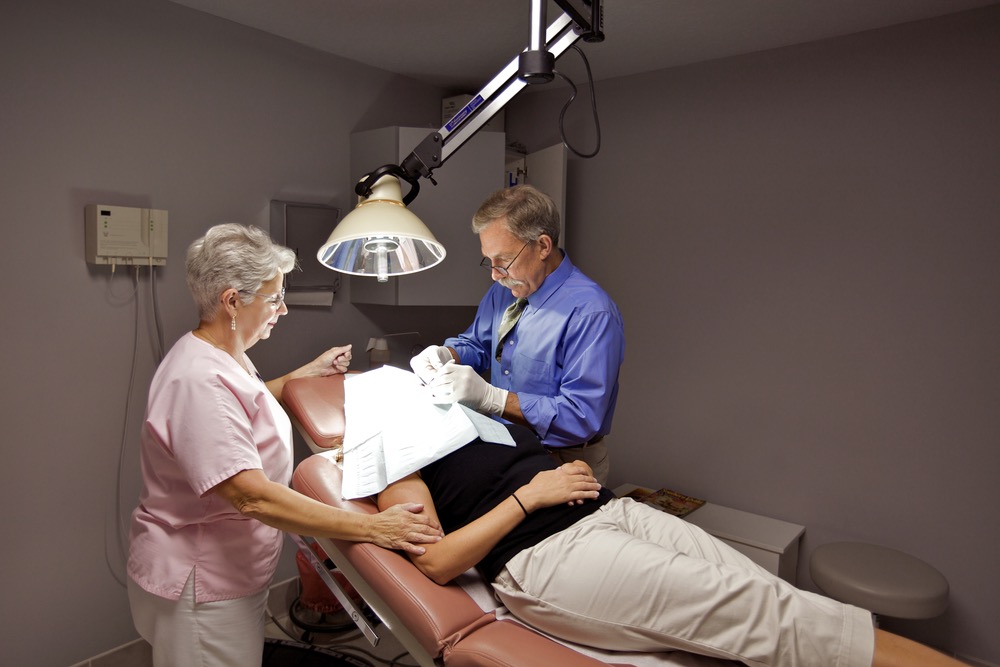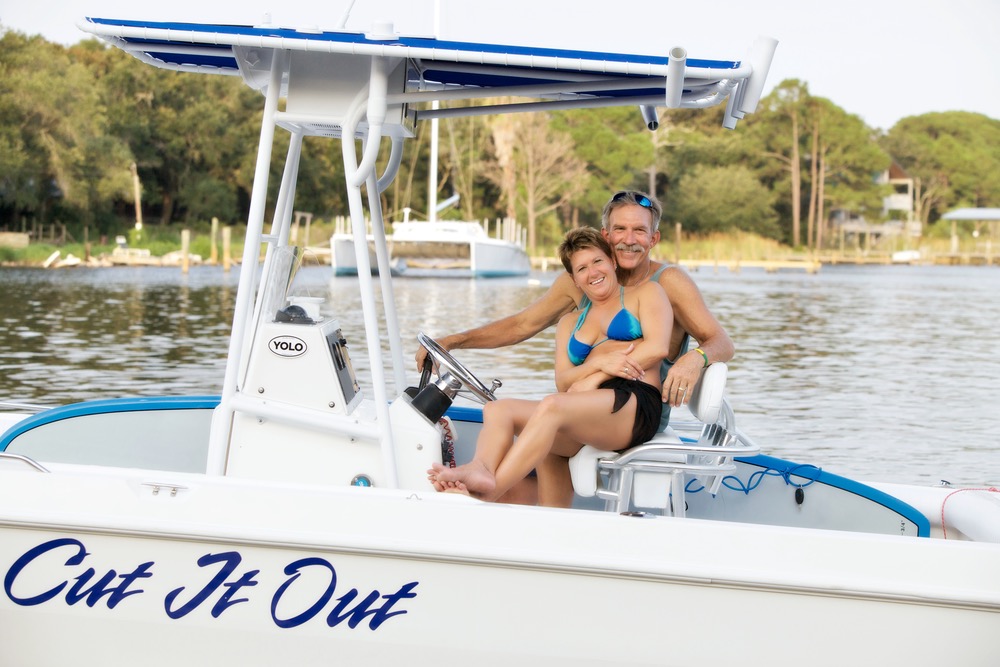 Medicine is a challenging profession, where the ground rules are always the same in an ever-changing environment. When I go into the operating room, I believe in living by the Boy Scouts of America credo: 'Go in prepared.' Being prepared allows you to focus and readies you for the unexpected, which almost always rears its head.
He chose to be a surgeon because he felt it was a greater challenge and allowed him to have a "hands-on aspect" to practicing medicine. "It allows me to be a better Christian—I'm serving my patients. And, it's usually enjoyable, as I get to work with a variety of good people while making new acquaintances every day."
Dr. Moody explained how his father, a well-respected and pioneering surgeon, had a tremendous influence on his decision to pursue the field of medicine. "My father died last year, after having excelled in his profession, in life, and in love." Reminiscing about his teenage years, he explained how his father secured jobs for him in the hospital where he worked, even allowing him to observe surgical procedures. In addition to arranging for opportunities not commonly available to his peers, his father also helped him to secure a summer job as a horse wrangler and fishing guide in Wyoming, where, during his college years, he eventually obtained his license as a professional guide.
A Florida native, Dr. Moody grew up in Orlando, attended the College of Medicine at the Medical University of South Carolina, and went on to complete his surgical residency at East Tennessee State University. As a major in the USAF Medical Corps at Eglin Air Force Base, he completed an active duty tour as a general surgeon in the late '80s before being recruited by Destin Hospital, where he established his private practice on Mountain Drive in Destin. Shortly thereafter, Dr. Moody joined the staffs at Fort Walton Beach Medical Center and Twin Cities Hospital, seeing patients at all three hospitals for a period of time. He now does consultations and operative procedures at Sacred Heart Hospital on the Emerald Coast and Destin Surgery Center exclusively. When asked what changes have occurred within his profession to improve patient care, he said, "In addition to constant improvements in oncologic medications over the past decade, impressive ongoing advances in laparoscopic and thoracoscopic techniques, robotic surgery, and the field of prosthetics have dramatically changed the surgical field. New oncoplastic techniques and new information concerning sentinel lymph nodes continue to improve the care of breast cancer patients."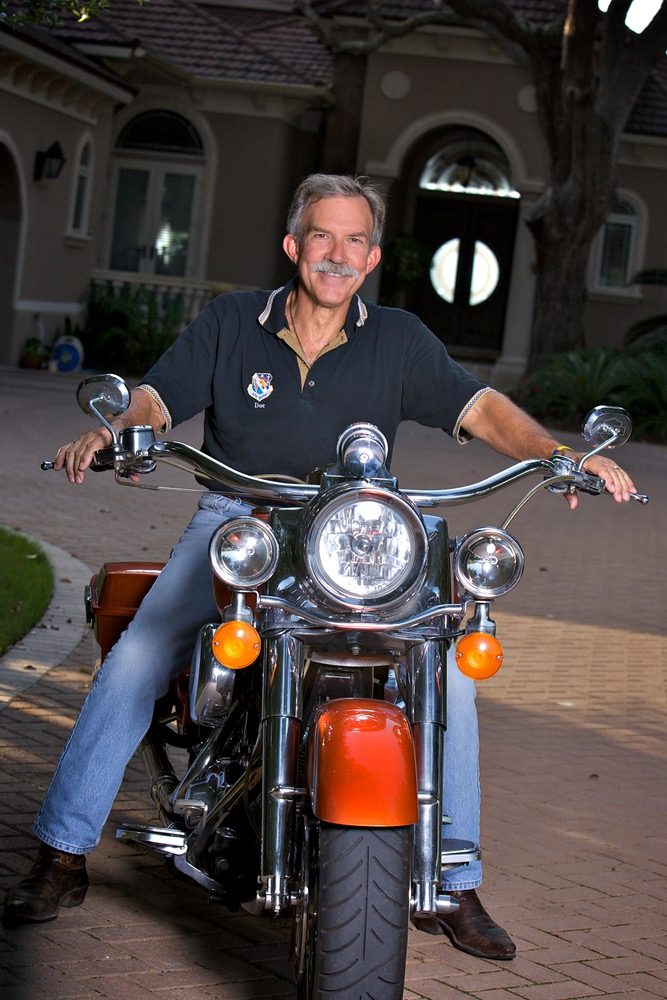 At the conclusion of the interview, Dr. Moody offered a sincere thanks to his wife, Martha, and to Marlene Eller, Stacey Driver, and Wendy Ross, who comprise his office staff, and to his daughter, Heather (whose wedding he helped plan last year). His son, Wyatt, also contributed to this article by way of artistic expression with the magnificent work of art revealing an anatomically correct human heart.
But if anyone owes thanks, it is I. I want to express my deepest thanks to Dr. Moody. In 1998, a mammogram report which pointed out a suspicious spot brought me into his office, whereupon he performed a biopsy. During my follow-up visit a week later, Dr. Moody had the uncomfortable burden of delivering bad news to me—the spot was a cancerous tumor. Not knowing the road that lay ahead, prayer, faith, and destiny served as my guides. I thank God that He entrusted me to the very capable hands of Dr. Moody. Over the years, I've heard many people in our area echo my feelings of gratitude toward him. I believe the story of this multidimensional man only begins to touch the surface of how great a physician and human being he is.
— V —
ARTICLE CATEGORIES