B'ham, from Then 'til Now
By Sallie W. Boyles
Whether years have passed since you've played tourist in Birmingham, Alabama, or you've never gotten around to visiting, now is the time to experience the renaissance that prompted the New York Times to add the city to its list of fifty-two places to go in 2017. Still a small, easy-to-navigate city, the metropolitan area, comprising unique districts with their own amusements and attractions, grants plenty to do over a long weekend or an extended holiday.
While often mentioned in the same breath as Montgomery or grouped with Atlanta, Nashville, and Memphis, Birmingham is like the relative who shares a family trait (i.e., a Southern soul) but has walked a very different path.
A Storied Past
The other cities mentioned, for instance, predate the Civil War; Birmingham wasn't incorporated until 1871. Also, cotton didn't flourish in the Jones Valley (of the Appalachians) soil, but minerals filled the hills. When the railroad came through, one of the nation's most important centers for the iron and steel industries emerged. Accordingly, Birmingham was named after England's industrial city; it was even called the Pittsburgh of the South. Although the mines and furnaces are no longer operational, natural and man-made monuments continue to tell fascinating stories of that era.
Stretching thirty-three miles across the Birmingham area, Red Mountain—so named for its red hematite iron ore—remains a magnet to those who love adventure. Thankfully, in the time between the last mine's closure in 1962 and Red Mountain Park's establishment in 2007, much of the land remained untouched. Encompassing over 1,200 acres, the urban park bumps Birmingham up among the nation's greenest cities regarding park area per capita. Today, Red Mountain's fifteen-mile trail offers fantastic hiking and biking, gorgeous views with two city overlooks, tree houses, rope bridges, zip line adventures, and historic mining sites. Choose from guided or unguided tours. If you'd rather relax, then amble along the two-mile flat trail or spread out a picnic. Six acres are also available for canine companions to frolic off leash.
Vulcan—a fifty-ton, fifty-six-foot statue of the Roman god of fire and metalworking—also stands guard atop Red Mountain. Designed by Italian artist Giuseppe Moretti and cast from local iron, the iconic figure represented Birmingham in the 1904 World's Fair in St. Louis, Missouri. Sightings of the god are possible from various vantage points in the city; however, a Birmingham trip seems incomplete without meeting the giant firsthand at Vulcan Park. While there, step into the interactive museum for some fun lessons in history.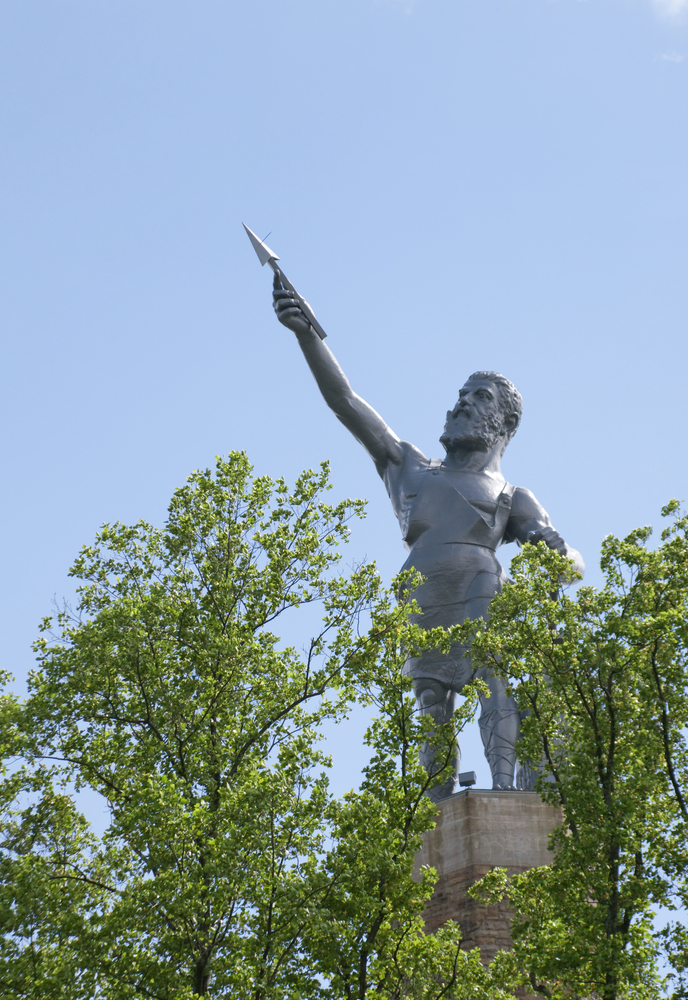 Another poignant monument to Birmingham's origins, the Sloss Furnaces, received designation as a National Historic Landmark in 1981, making them the only historically preserved twentieth-century blast furnaces in the country. Open to the public, the sleeping pipes and smokestacks no longer blow steam or smoke; instead, they emit a palpable eeriness. One hard-driving foreman by the name of Wormwood—ironically, he oversaw graveyard shifts—is deemed responsible for dozens of deaths there before losing his own life in an odd accident. No wonder the site draws just as many ghost hunters as history buffs and is one of Alabama's largest annual Halloween attractions. (Visitors who aren't into ghoulish tales should plan a visit during the Sloss Music and Arts Festival each summer!)
The Road to Civil Rights
Another aspect of Birmingham's history spans the American Civil Rights Movement, as movingly depicted in the Birmingham Civil Rights Institute. Among many provocative exhibits, the Processional Gallery, encountered just after guests hear Martin Luther King Jr.'s "I Have a Dream" speech, features lifelike statues of individuals from various ethnicities taking a "walk to freedom."
The Institute and several other points of interest lie within Birmingham's Civil Rights District, distinguished as a National Park in 2016. In addition to holding regular services, the active congregation of the Sixteenth Street Baptist Church (known for a 1963 bombing that killed four girls) offers scheduled tours from Tuesday through Friday and tours by appointment on Saturday. Other landmarks include Kelly Ingram Park, the site of many protests; the Fourth Avenue Business District, historically home to black businesses and entertainment; and the Carver Theatre, an intimate performance venue. Keep your eyes open for the Eddie Kendrick Memorial Park, a garden with bronze statues of singer Eddie Kendricks (he later added the s to his stage name) and fellow members of the famed Motown vocal group the Temptations.
Artistic Axis
Having been home to many talents, such as country music singer Tammy Wynette, actress and author Fannie Flagg, radio personality and comedian Rickey Smiley, and jazz composer and band leader Sun Ra, Birmingham celebrates the arts. Free to all, the Birmingham Art Crawl showcases local artists on the first Thursday of each month from 5:00 to 9:00 p.m., rain or shine, within several blocks of the downtown Historic Loft, Business, and Art Districts. If your visit doesn't line up with the Art Crawl, then drop into the Birmingham Museum of Art (also downtown) Tuesdays through Saturdays from 10:00 a.m. to 5:00 p.m. and Sundays from noon to 5:00 p.m. General admission is free.
Considering that Birmingham grew up as a blue-collar industrial city, many can't believe that twenty-seven theaters once thrived downtown. Before television, people flocked to vaudeville and movie houses for entertainment. The three still intact are worth seeing. In addition to the Carver, which is now home to the Alabama Jazz Hall of Fame, the exquisitely renovated Alabama and Lyric Theatres host a variety of performances and present sensational journeys back in time.
The Alabama Theatre was built in 1927 by Paramount Studios to show Paramount-only films. Instead of developing a cookie-cutter plan for every movie house erected across the country, the studio executed a custom design for each one. The Alabama's predominate style is Moorish and colorfully flamboyant. Playful diversions also appear, such as an English pub theme in a men's room and a Chinese dragon motif in a ladies'.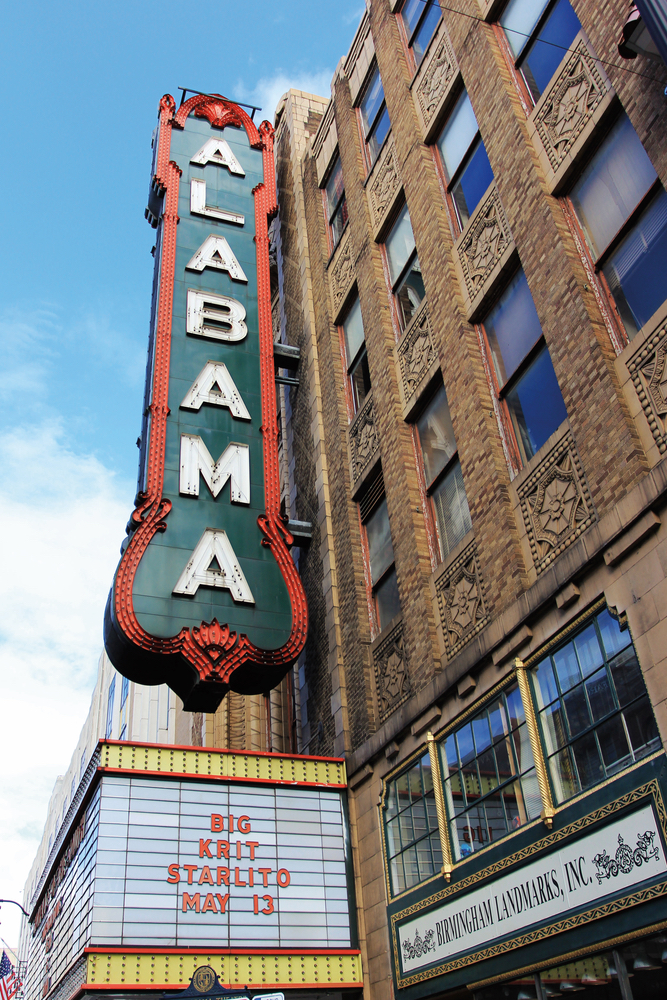 Glenny Brock—the delightful storyteller, tour guide, and outreach coordinator for Birmingham Landmarks Inc., the nonprofit that owns and operates both the Alabama and the Lyric—confides that as familiar as she is with the Alabama, she continually spots some unique detail that she's overlooked before. Hidden in plain sight, for instance, the letter A for "Alabama" appears in the antique brass railings and the plasterwork. Reflecting an intention to make the theater "a showplace of the South" are one-of-a-kind chandeliers from Venice and genuine gold leaf throughout.
Without question, the showpiece of the Alabama Theatre is a Mighty Wurlitzer pipe organ, custom made to complement the theater's decor. Used to entertain audiences before shows and to accompany silent movies until the talkies took over, the Wurlitzer is fittingly called a unit orchestra. (It saved money by replacing a forty-two-piece orchestra and providing extra sound effects.) A tour of the Alabama includes a lively professional organ demonstration, but another opportune time to hear it is during showings of the silent film version of The Phantom of the Opera, starring Lon Chaney. When attending any production that incorporates the organ, Brock's insider tip is to sit in the middle of the house on the floor for the best acoustics. Certain shows, like the classic Christmas film series, sell out early (tickets go on sale in September), so plan your visit in advance. Since the organ is built into the theater walls, the state chapter of the American Theatre Organ Society, aiming to save the Wurlitzer, was a driving force behind the Alabama's restoration in 1998.
Meanwhile, cats, bats, and rats continued to dwell in the Lyric Theatre, which first opened in 1914 as a vaudeville house and once featured such acts as Mae West, the Marx Brothers, Milton Berle, and Will Rogers. Thankfully, citizens like Brock got things rolling. A forklift sat in the Lyric's lobby back in 2008, when Brock first learned of the theater's existence and got to work fund-raising for an $11 million renovation. With 750 seats and pin-drop acoustics, the elegant playhouse's European character offers a glorious setting for symphonies, operas, and ballets. If you can time your trip to attend a performance, then by all means, do so!
Parks and Pastimes
Moving along to an outdoor cultural experience, the Birmingham Botanical Gardens is located in the suburb of Mountain Brook and is free to the public every day. Considered Alabama's largest living museum, the 67.5-acre expanse contains more than thirty themed gardens year-round. Guided tours are available by appointment but not necessary. While on the grounds, take the time to browse Leaf & Petal, a quintessentially Southern gift boutique. The Birmingham Zoo, just across the road, also presents a fantastic display of wildlife and horticulture.
If you're more fascinated with pedals than petals, then stop by the Barber Vintage Motorsports Museum. It's a bit out of the way (thirteen miles east of the airport), but you'll never see over 1,400 motorcycles and old-timey vehicles exhibited in a more pristine environment. Moreover, Guinness World Records proclaimed it the world's largest motorcycle museum in 2014.
Another legendary stop is Rickwood Field, the oldest professional baseball park still in use. Willie Mays played there as a teenager, and the Birmingham Barons, the city's Minor League Baseball team, still play an annual exhibition game on the field. This year's Rickwood Classic is scheduled for May 31. For the regular season, the Barons play at Regions Field, a premier complex that opened in 2013.
Do you have connections in town? Accept an invitation to The Club! Ideally situated at the top of Red Mountain, The Club (locals insist that emphasis should be on the The) provides exclusive amenities in a socially inclusive atmosphere. Modern architecture with open interiors and fabulous outdoor space augment generous views of the city below. If possible, arrange to go for sunset cocktails.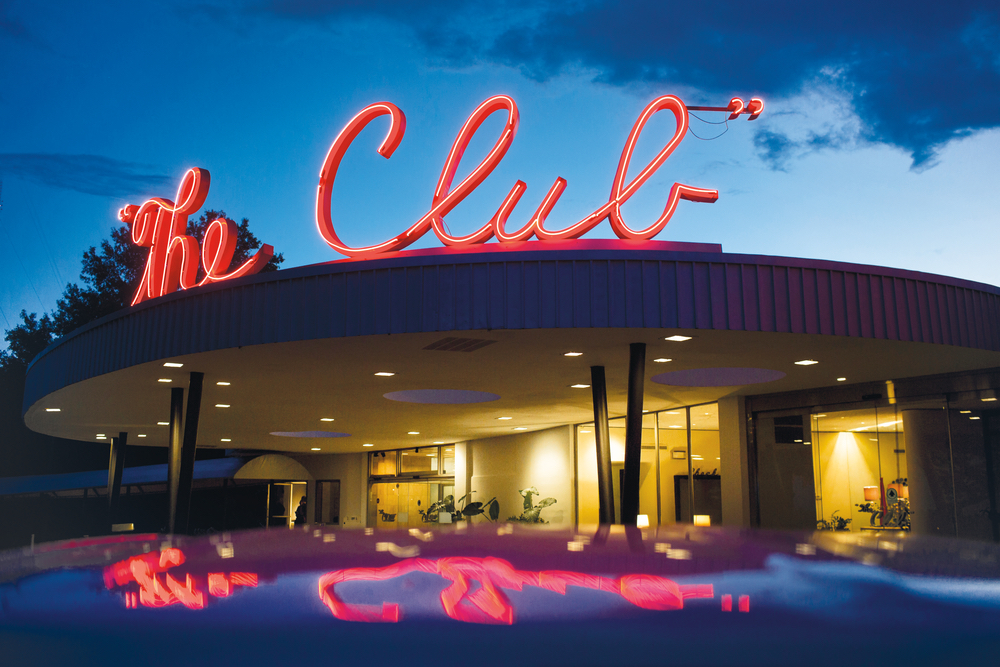 Shoal Creek Golf Club, also open by invitation or membership only, features a premier Jack Nicklaus–designed course. Arguably one of the most beautiful properties around, Shoal Creek has lured champions since opening in 1977. Members and guests rave about the clubhouse (which is a replica of the Governor's Palace in Williamsburg, Virginia), a par-three course nicknamed Little Links, and the club's swim facilities.
Open to the public, Birmingham's urban parks are widely appealing. Popular among college students and young professionals, Railroad Park spans eight city blocks downtown. Railroad cars and industrial architectural elements, also seen in area establishments such as Good People Brewing Company, pay tribute to the city's manufacturing history. People also enjoy Avondale Park for outdoor recreation, concerts, and other events. Nearly forty acres offer wooded areas, lakes, and open spaces, as well as a restored pavilion built in 1931.
Retail Therapy
Recreational shoppers who prefer name brands should head straight to the Summit or the beautiful Riverchase Galleria. The Villages of Mountain Brook is also full of posh shops that are locally and regionally based, but for a true treasure hunt, Birmingham's downtown district offers a collection of eclectic shops and boutiques.
What's on Second specializes in small collectibles—vintage lamps, posters, toys, vinyl records, glassware, and more. They fill every inch of Steve Gilmer's store. Determined to "create a place that young people want to shop," Gilmer, an experienced antiques dealer, now looks for bargains. In fact, he marks many jewelry pieces at $5 each.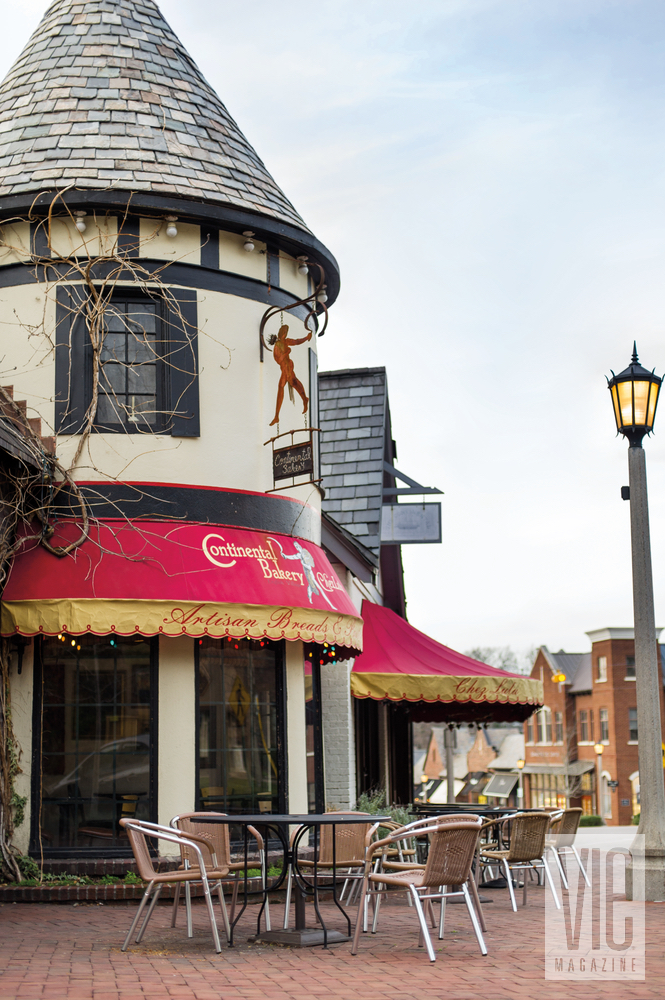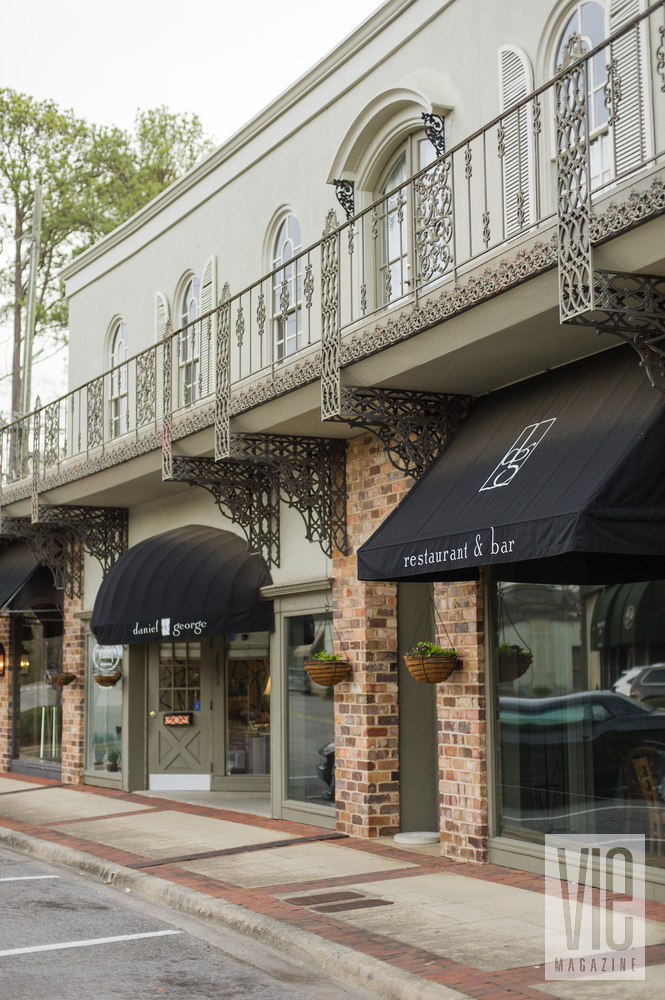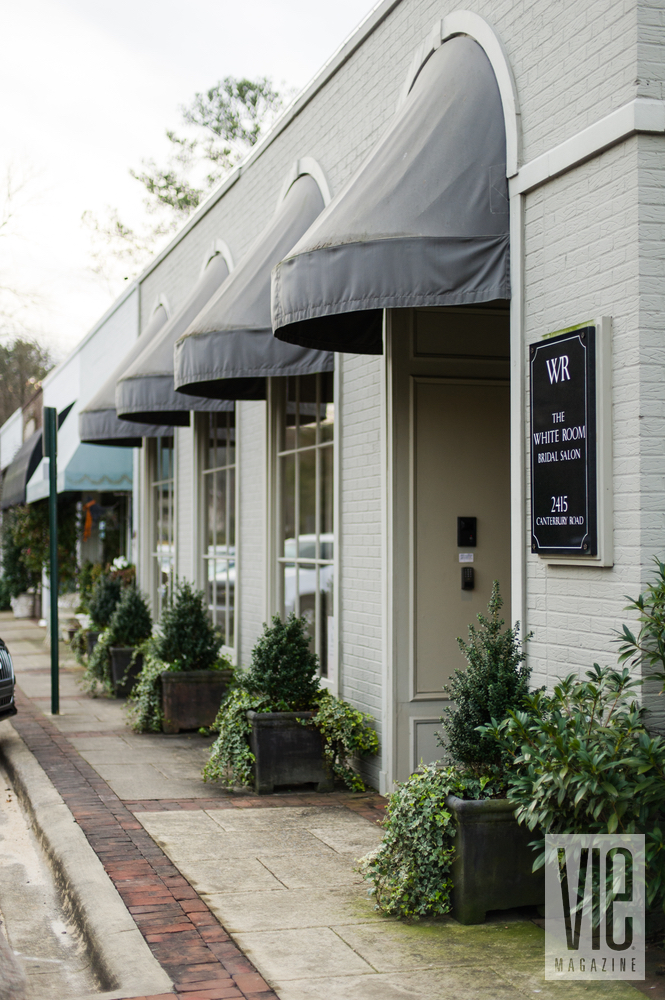 Charm, a small but rewarding treasure trove for accessories and gifts, should not be judged by its size. You'll want ample time to survey the on-trend, handed-down costume jewelry, including creations by owner Chatham Hellmers, who incorporates materials from vintage pieces. Likewise, each purse is tagged with a captivating personality profile, cleverly written by Chatham. (For example, "Irene," a crimson velvet handbag, "has literally broken up with a guy because he said 'Valentimes Day' and 'sammich.'") Several fun-loving gifts bear irreverent sayings, so enter Charm with a sense of humor!
Serious or not, readers and collectors will find thousands of books and other keepsakes in Reed Books, also known as the Museum of Fond Memories. Owner Jim Reed, a storyteller and author who loves conversations about books, authors, and all things writing, contends that a store doesn't deserve to be called a bookstore if it doesn't have volumes from every period and genre.
Just down the street at Sojourns, owner Melissa Kendrick lives by her commitment to fair trade. Drawing upon her insights from years working in the nonprofit sector on behalf of individuals in impoverished countries, she sells handcrafted gift items, accessories, and clothing.
The Way to the Heart
Above all, you'll meet friendly people in Birmingham who, like all gracious hosts, want you to have a good time. Expect differing opinions of what to see and do, and importantly—where to eat. Zagat media has placed Birmingham first among America's next hot food cities, so you could take the easy way out and graze from that list. Don't miss out, though, if other choices entice you.
Zagat and longtime residents consistently credit Alabama native Chef Frank Stitt (see "Un maître culinaire: Frank Stitt Blends French Cuisine and Southern Comfort" in this issue) for instigating the food revolution in Birmingham. With that established, his Highlands Bar & Grill, cited again and again, deserves every morsel of recognition for making it possible to utter the words "Southern" and "fine cuisine" in the same breath.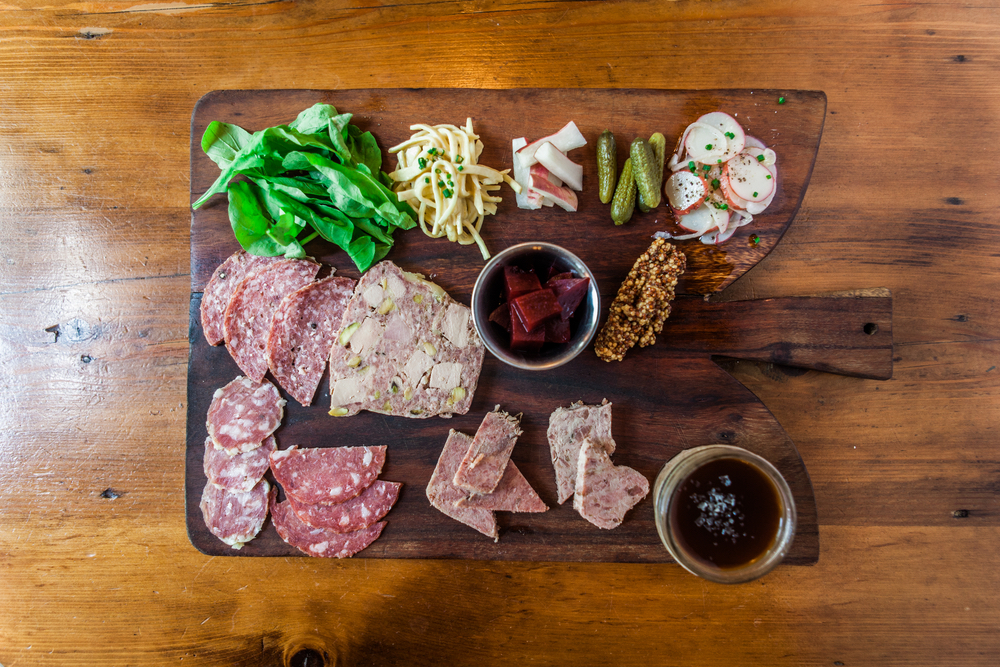 At Hot and Hot Fish Club, Chef Chris Hastings, who started out with Stitt, takes the concept of regional food to places it's never been without losing its Southern heart. Like Stitt, he strives to purvey fresh-from-the-farm ingredients from area sources. Fish, the mainstay, is most talked about, but if something like chicken-fried steak speaks to you, it's worth trying.
The food truck scene is also alive and well in Birmingham. Hotbox at Parkside might be hidden in the courtyard of Parkside Cafe, a neighborhood hangout in the Avondale district. But with delectable options like lemongrass fried chicken (with coconut, jalapeño, and aioli) and the drunken noodle (pork belly and Chinese broccoli), it's no secret to local foodies, especially those with late-night cravings. Hotbox stays open from 5:00 p.m. to 1:00 a.m. on Friday and Saturday.
Avondale has yet another hideaway, the Marble Ring bar, which is accessible via Hot Diggity Dogs, located on the second floor above Fancy's on Fifth, an oyster and burger bar. Confused? It gets even better. To be escorted inside the speakeasy-themed establishment, guests enter the Tardis (an oversized British police public call box—ask a Doctor Who fan) and use the phone to call the hostess. Easier to get to, Avondale Brewing Company and TrimTab Brewing are also in the neighborhood.
Back in the downtown area, El Barrio Restaurante y Bar serves up beautifully plated, imaginative Mexican fare. Oh, the meatloaf! After the ground beef is mixed with homemade chorizo, onions, peppers, chipotle, and a few other secrets, it's chilled. When ordered, a slice goes on a wood-fired grill for a wonderfully charred flavor. In addition to lunch or dinner, keep El Barrio in mind for Saturday brunch.
Once owned by the El Barrio's chefs and now run by former employees, Trattoria Centrale (open for breakfast, lunch, and Sunday brunch) gets rave reviews for its pizza and pasta, seasonal salads and soups, and the frittata of the day. It's also a perfect spot to meet for coffee.
The taste and ambience of France are as close as Olexa's in Mountain Brook (near the Botanical Gardens), where enchanting decor and a menu of crepes, quiche, paninis, bistro sandwiches, soups, and salads transports patrons to an al fresco sidewalk café. The Savory Trio—a half panini, specialty salad, and soup—delivers a satisfying sampling, but whatever you do, save room for cake—particularly the French vanilla buttercreme. Owner Diane Olexa, who has been baking and designing wedding cakes since she was twenty-two, doesn't mind that many use her nutritious brunch-lunch options to justify dessert. Don't leave without a slice or a cupcake, even if you save it for later!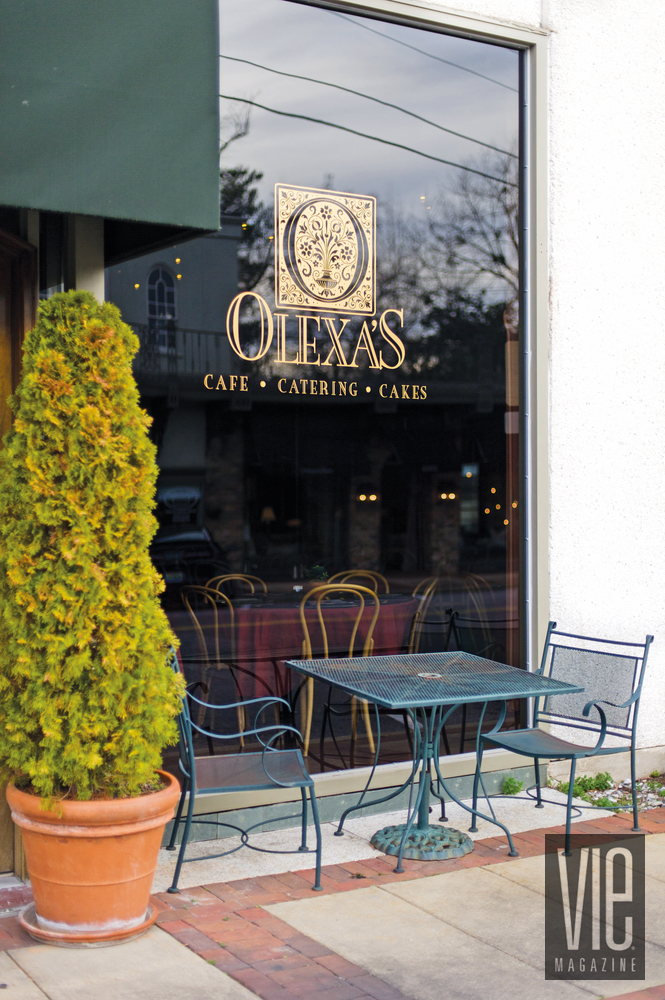 An authentic taste of Birmingham isn't complete without an old-fashioned "meat and three"—an entrée plus three vegetables. Niki's West, on the west side of the city near the original farmers market, promises made-from-scratch entrées, sides, and desserts that have been hallmarks of the restaurant since 1957. Honoring their heritage, owners Pete and Teddy Hontzas continue to offer Greek favorites that their father prepared, such as roast lamb with mint jelly and baked Greek chicken, along with distinctly Southern delicacies like catfish and barbecue. The extensive dinner and lunch options are served cafeteria style, although you may order from the menu. They're open daily from 6:00 a.m. to 9:00 p.m., and if you go for breakfast, a large, complimentary cinnamon roll is on the way!
A different take on the meat and three, Hattie B's is all about hot—as in spicy hot—chicken. Hattie B's Hot Chicken originated in Nashville, but with strong family ties to the area, founder Nick Bishop Sr. knew his restaurant would be right at home in Birmingham. Son of Gene Bishop, who served as CEO for Morrison's Cafeterias, Nick grew up in a business that aimed to please an entire family. Therefore, he and Nick Jr. do just that by offering chicken with five levels of heat—from "no heat" to "shut the cluck up." Scrumptious sides (like pimento mac and cheese) and old-timey desserts (think ice cream floats) make everyone happy.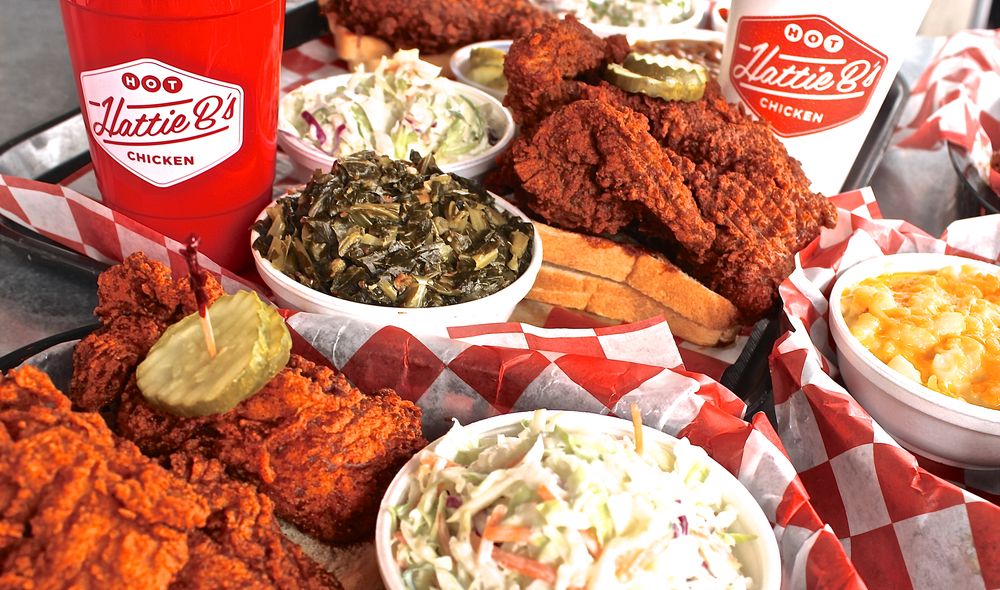 Family owned and operated, Magnolia BBQ and Fish, located in the historic Fourth Avenue District, serves barbecue (ribs and chicken) and fried fish (shrimp, too), some fundamental sides, and homemade chocolate and lemon cakes. Brothers Dameione Rogers and Ty Cook use their grandmother's recipes for award-winning, fall-off-the-bone ribs and sauce. They make deliveries, but going in person is a treat for meeting some of the friendliest people in town and seeing a wall of pen-and-ink celebrity portraits by the brothers' cousin, Mark G.
For a sweet treat on a hot day, try a creamy, fruity, or cookie popsicle from Steel City Pops. Fresh seasonal ingredients (the menu varies with a different flavor featured each month) are organic or all natural, so why not?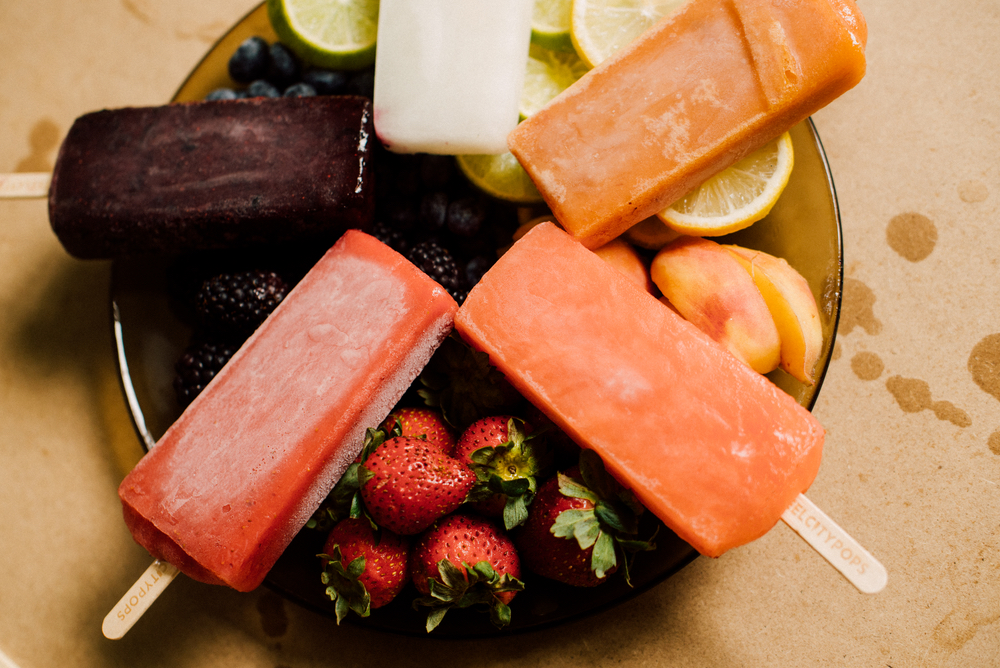 Stay Awhile
Since driving times around Birmingham rarely exceed ten minutes, sightseeing preferences needn't dictate the hotel you choose. Uber is also a click away!
Aloft Birmingham Soho Square offers crisp and clean, utilitarian comfort in an urban loft environment. Conveniently accessible from the main lobby, complimentary parking is beneath part of the building. You can zip in and out, but instead of dashing to and from destinations, take time for a snack, a cup of coffee, or a cocktail in the hotel. You'll find seating in the lobby and bar areas quite relaxing. Staff members are also eager to please and suggest places to go, including walking-distance eateries (Jinsei for sushi) and boutiques (Soca for classic contemporary clothing). Aloft also has a pet-friendly policy, so bring those fur babies along with you.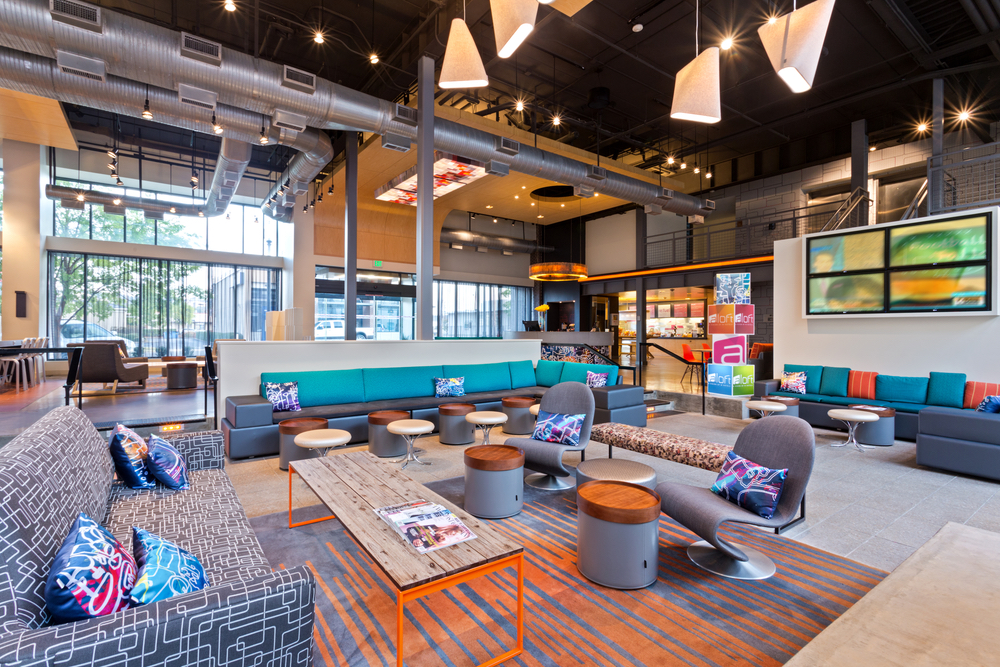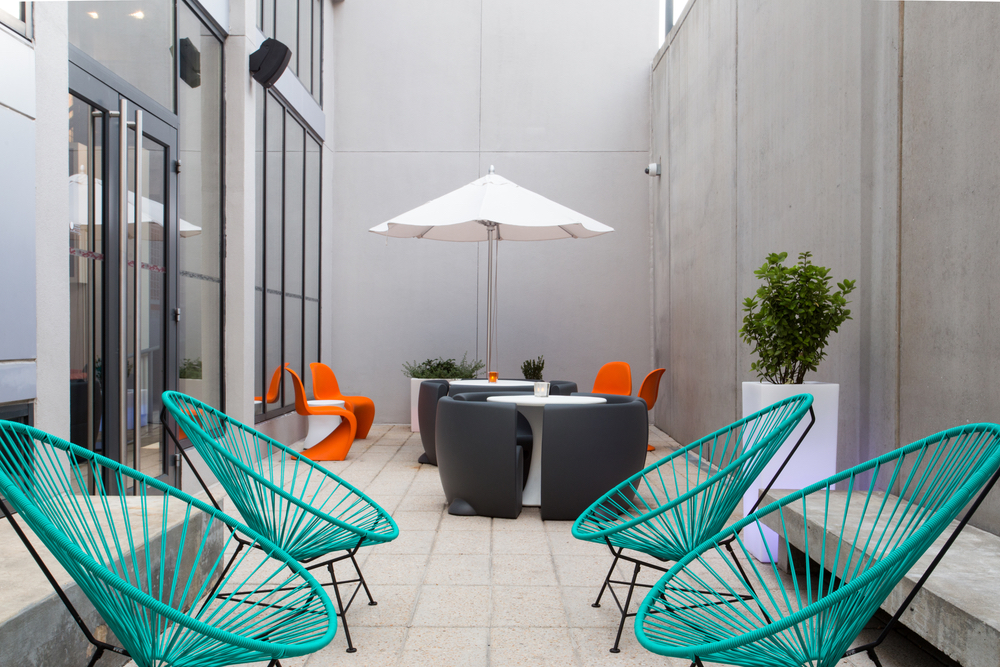 Grand Bohemian Hotel Mountain Brook, part of Marriott's Autograph Collection, is one of hotelier Richard Kessler's beauties. Promising luxury and the acquired knowledge of how to care for guests, each Kessler property is meticulously planned and designed with local assets in mind. For Mountain Brook, the inspiration stems from the neighboring Botanical Gardens. Blending whimsy and elegance, Kessler created an "in the woods" ambience that feels rather like a fairy tale for grownups. (Always welcome, children and canines naturally love it, too!)
Attention to detail is a Grand Bohemian hallmark. Drapery patterns, you'll notice, resemble trees in the forest, crystal flowers sparkle from chandeliers, and a framed mosaic of live moss hangs in the spa. Florals and vines swirl in carpeting and upholstered furniture while butterflies appear throughout the decor. Books in the lobby have been aptly chosen for their color schemes and botanical and pastoral topics. The bohemian at heart further rejoices over an array of original artworks, much of which comes from Kessler's private collection. A 2,700-square-foot art gallery also showcases different artists each month with pieces for sale.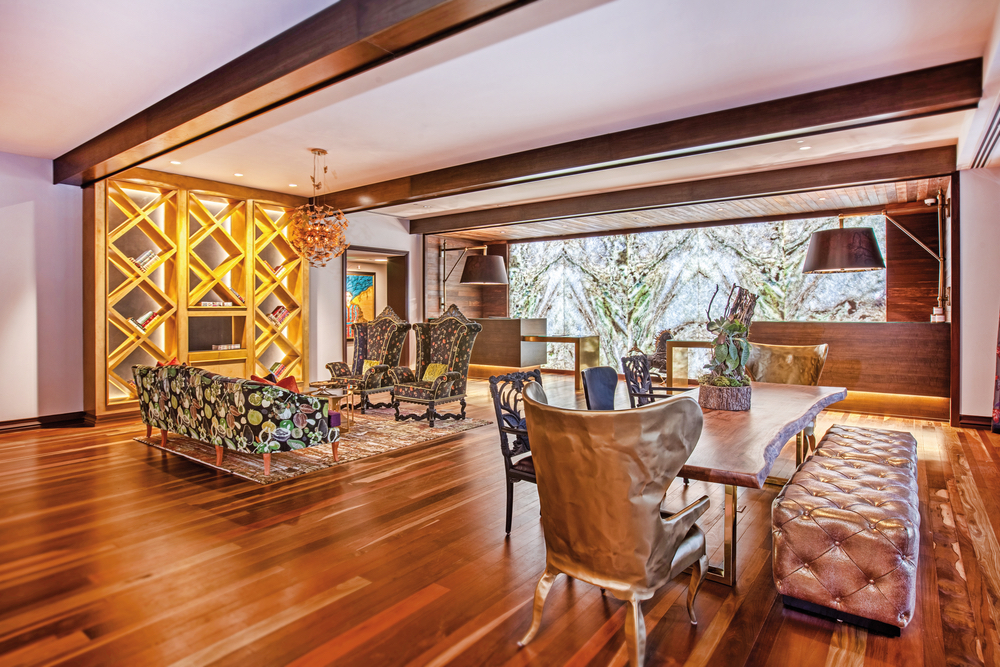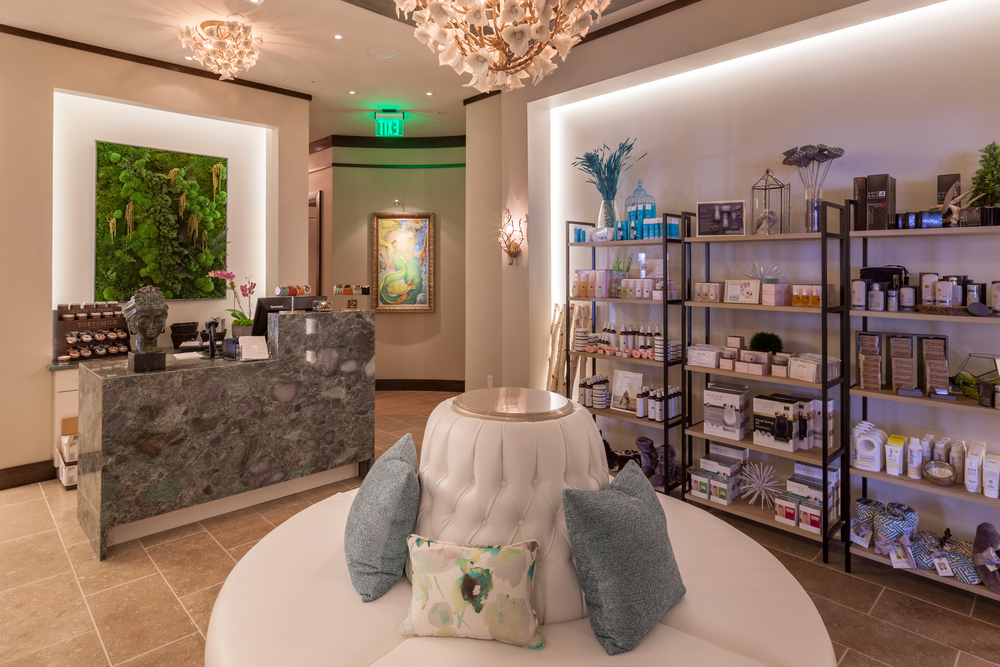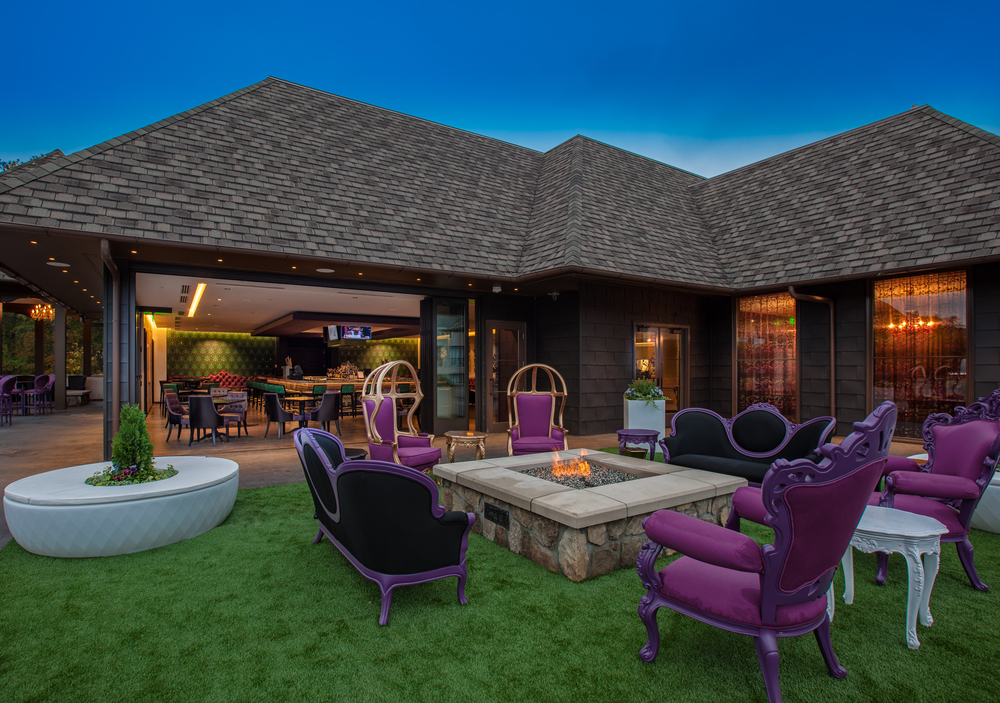 Grand Bohemian caters to all the senses. The Poseidon Spa, open daily, offers hot stone massages and salt soaks. Cooking school, a palate-pleasing adventure, is lively and interactive. Wine blending class includes a little chemistry lesson and the opportunity to produce your own take-home private label. Wine tasting is self-serve from a Vintec storage cooler that affordably dispenses rare and unusual varieties by the glass. Habitat Feed & Social, a vibrant rooftop restaurant with a bar and outdoor terrace, buzzes with an amiable mixture of hotel guests and locals. You might not want to leave the Grand Bohemian after checking in, and a Birmingham getaway of that nature would also be, well, quite grand!
—V—
---
For additional ideas to help you plan, check out Birmingham365.org. You'll find an extensive current calendar of happenings—the arts, food, recreation, sports, and more—and descriptions of various places of interest.
ARTICLE CATEGORIES