By Jacob Watkins
Photography by Blue Room Photography
"Yes!"
It all began with a simple "Yes." It was the best day of my life; I had never been so happy. I had proposed to my future bride, Devan, and she had confirmed we would spend the rest of our lives together. My job was over, right? All that was left was to show up in my tux on the wedding day—or at least I thought so. A month or so after our proposal, I asked my new fiancée, "Is there anything I can help with?" and she replied with another excited "Yes!" I was officially signed up to help with wedding plans.
Now, I would be lying if I didn't admit I was somewhat happy to be included in planning our big day. Unlike my future wife, I may not have spent my whole life dreaming about this day, but I felt a great amount of pride in the idea that I could help make her dreams come true. I knew my job in wedding planning was to make sure everything she wanted could happen. I took this responsibility very seriously.
Wedding planning reaffirmed what I knew: my future wife and I were the perfect team. There was nothing we couldn't tackle when we put our minds together. I may be biased, but I believe that together, with a ton of help from many of our family members, we planned the most perfect wedding I have ever had the privilege of attending.
So the planning journey began. The first—and most important—decision we had to make was the church for the wedding. Luckily, this was an easy one. We both grew up in traditionally Catholic families in the small town of Fairhope, Alabama. There is a small white chapel located on Mobile Bay near Fairhope; it's surrounded by huge Spanish moss–covered oak trees and it offers glorious views of amazing sunsets every night. This was a no-brainer. Choosing the date for the wedding was also pretty easy; whatever day the church was available was our day. May 3, 2014, will forever be a very important day in our home.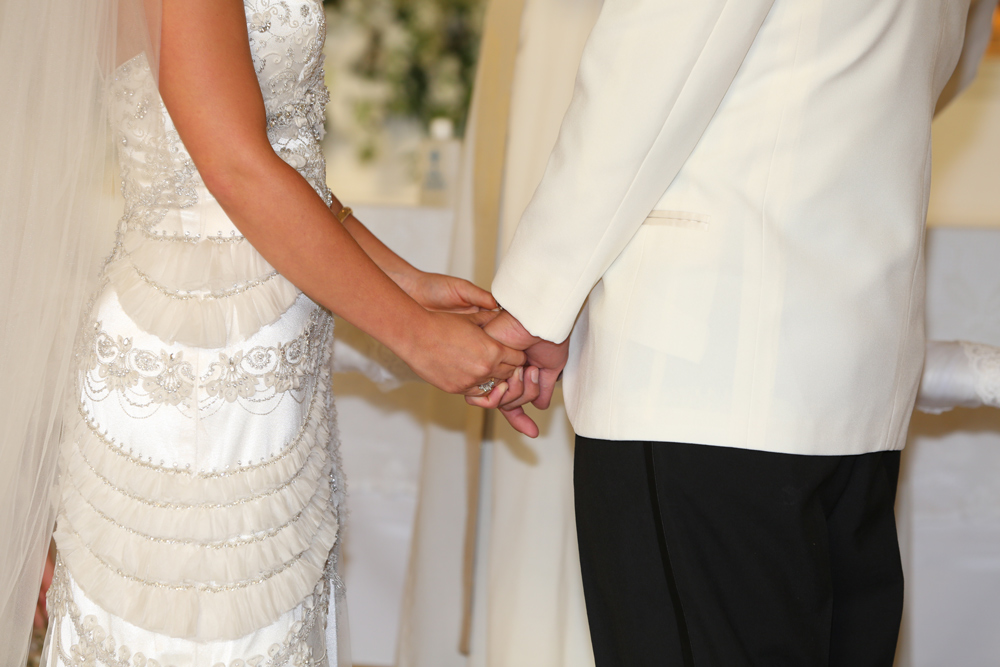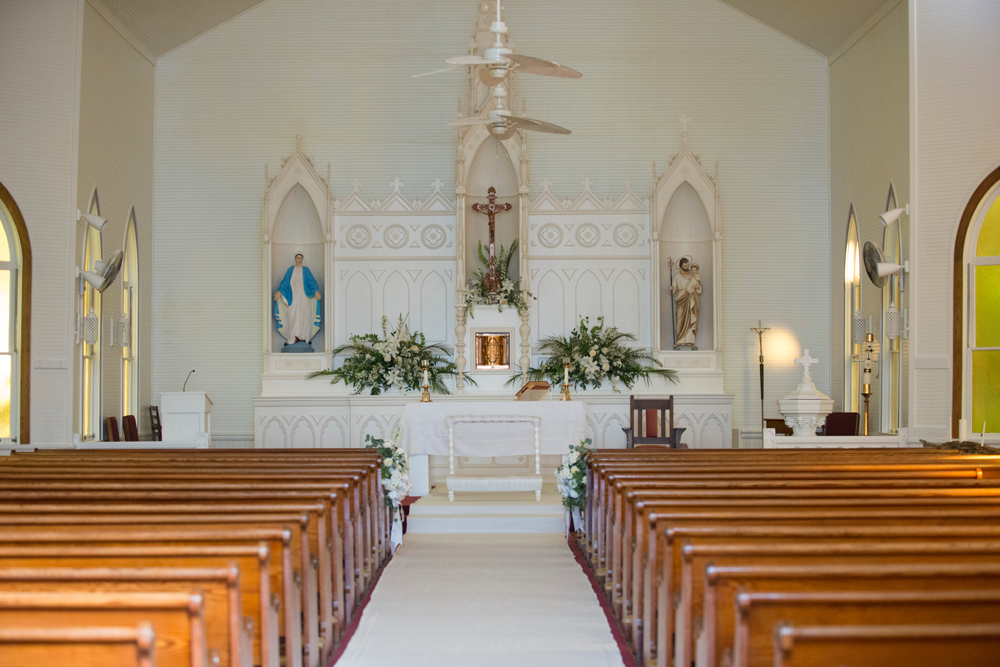 While choosing the church was an easy decision, it may have been the only easy one. I decided to opt out of some of the smaller details. Obviously the dress, the invitation design, and this thing called a "save the date" were not found anywhere on the list of my responsibilities. (I was relieved.) I got to help with the cool stuff like choosing the reception venue, the food, the band, the drinks, and, most important, the cake—or should I say, cakes.
Deciding on the reception venue took the most time. We visited at least five different places, each very cool in its own way. Everyone had a different opinion on the pros and cons of each. There were a lot of factors to determine; we both come from very large families and were getting married in our hometown, so we had to find something big enough to accommodate everyone. We also wanted something different from the weddings we had been to before—this proved challenging. After a few weeks of discussing it, we realized we had been overlooking the perfect venue daily. Literally every day. Devan's father, a farmer, owns a huge barn. The reason we didn't consider it at first: it is a true working barn full of everything needed to run a large-scale farm. It didn't have pretty chandeliers, it was missing a fireplace, and it did not come with any sort of dance floor. But even without all that, we knew it was the perfect place for our wedding. It was the place most special to my wife.
Preparing the barn for the reception was one of the most memorable parts of the wedding planning. My father-in-law and his friends spent nearly two weeks removing everything from the barn, and when I arrived, it was time to begin cleaning. We spent days cleaning the walls and floors. It all had to be perfect for the event. Once we got the barn cleaned, our vendors took over.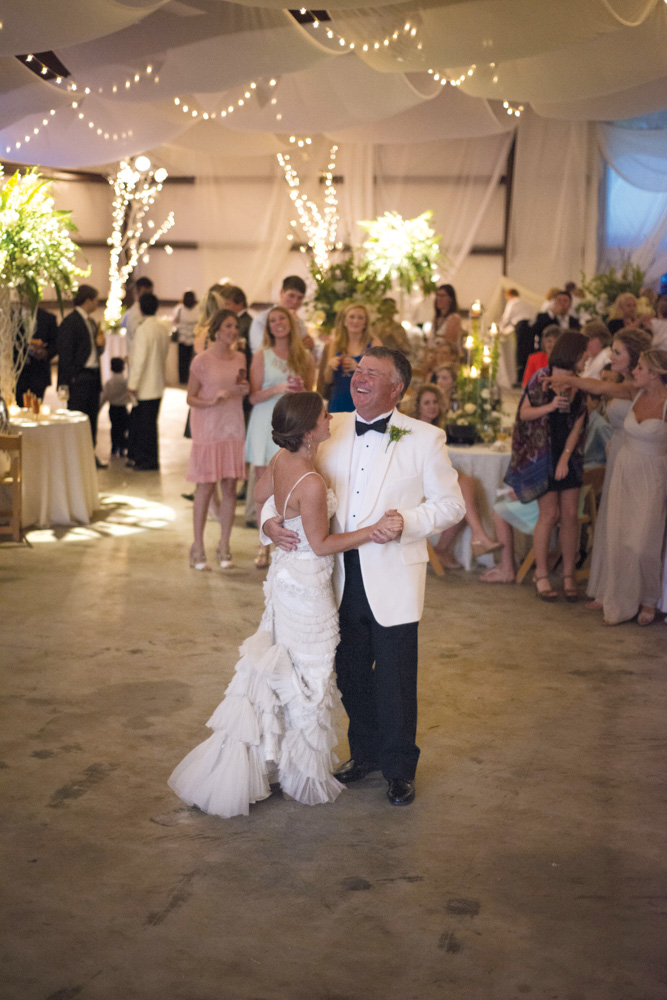 First, Nadine Andrews of Sterling Event Design, who was in charge of draping the barn, did her job. She covered the ceiling and walls with beautiful fabrics. Working from a scissor lift, she carefully put each piece of fabric in place. When she completed her part, Will Isherwood, the lighting expert, took over. He hung café lights across the entire interior of the barn as well as around the exterior. He strategically placed spotlights to highlight the centerpieces, the tables, and the large pecan trees that surround the barn. It had been transformed into a ballroom unlike any of the venues we visited.
Finally, the floral and event designer, Ron Barrett of Barrett Greer, went to work. Now, I am not much of a flower expert, but what Ron did was nothing less than amazing. He placed beautiful trees in the barn, hung large balls of flowers throughout, and perfectly placed every piece of decor. I will never forget entering the barn when we arrived for the reception; the place looked like nothing I had seen before. It was better than any other venue we could have chosen. Devan and I were both speechless. The barn will probably never look like that again, but for one night, it was truly amazing.
I will never forget entering the barn when we arrived for the reception; the place looked like nothing I had seen before.
After we chose the barn, everything else fell into place. We went with the Motown band Hotwire for the reception music. Our friends and families love to dance and have a good time; we knew Hotwire could accommodate and they did not disappoint. Georgia Roussos Catering prepared our menu, full of Devan's and my favorite items. It included an awesome spread of shrimp, a large risotto bar, a carving station, and a ton of hors d'oeuvres.
My favorite part of planning for the wedding was choosing the drinks. At the bar, we offered a variety of beers including Fat Tire, SweetWater Blue, and Landshark (three of our favorites). The wine served was Greg Norman Cabernet and Dreaming Tree Chardonnay. We also included a champagne toast after we cut the cake. The best part of the bar was our specialty drink: a mojito served with a strawberry-mint Popsicle (made by Devan and me). It was a hit!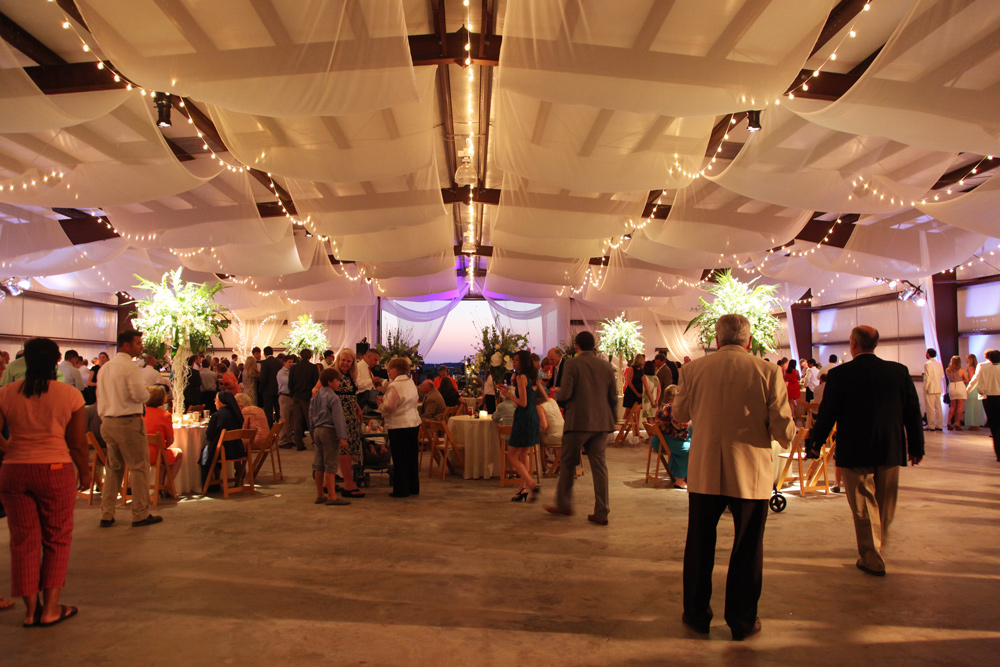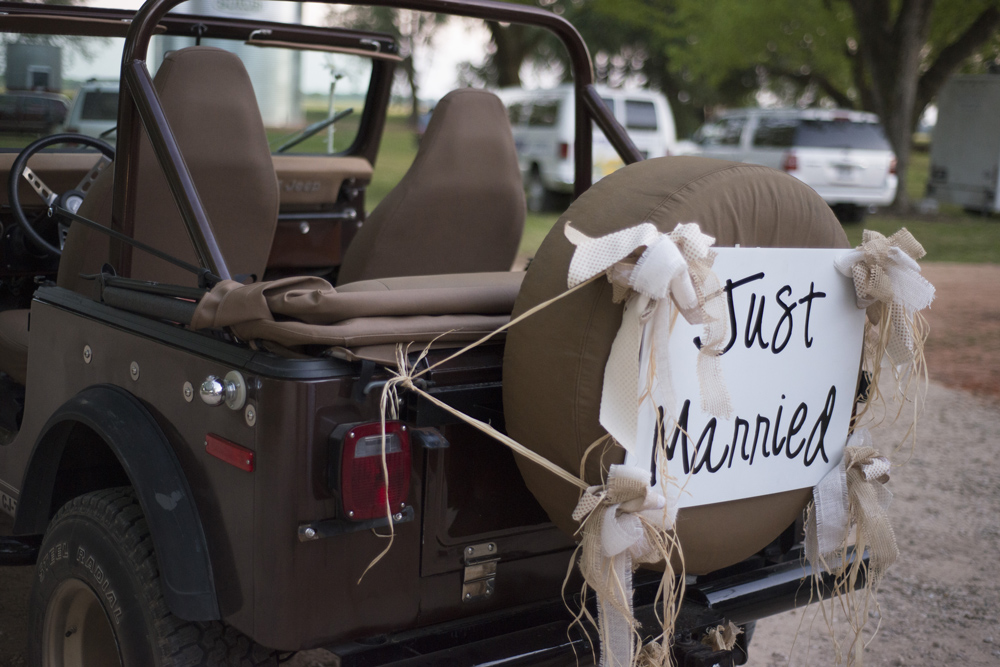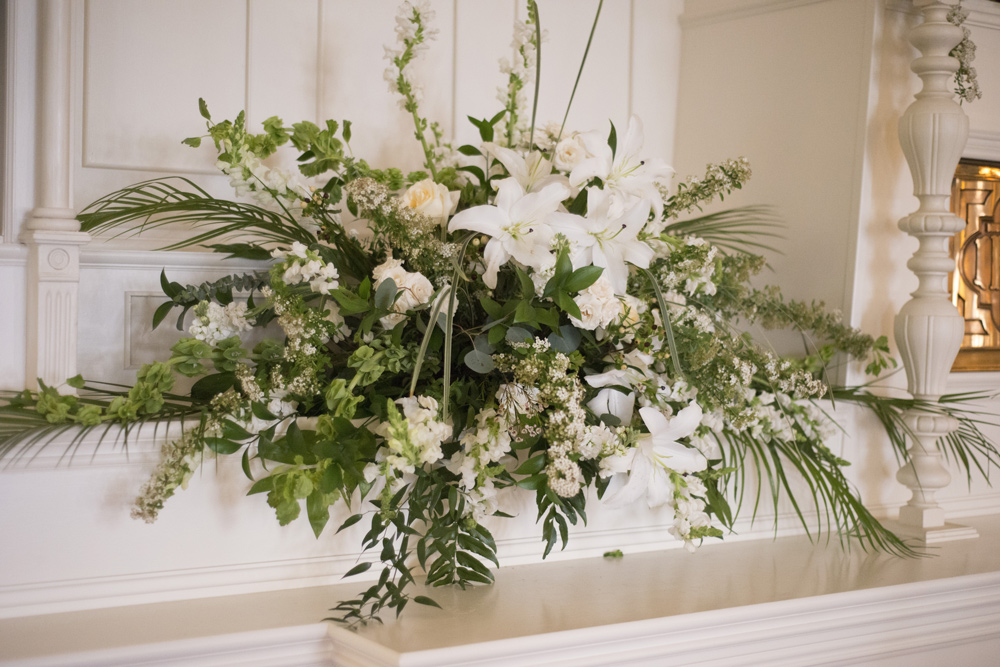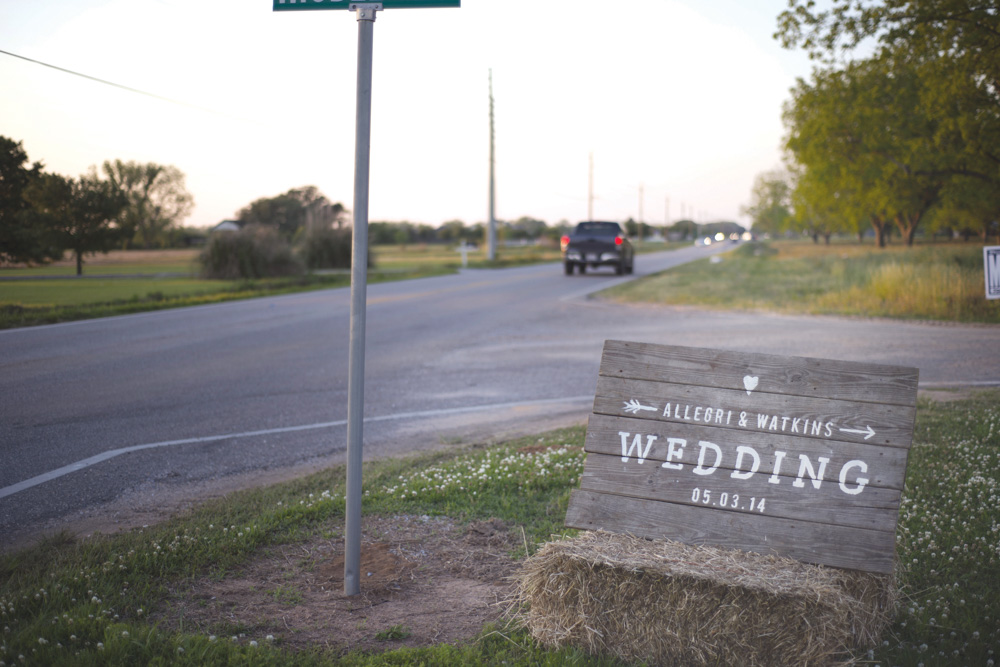 We always wanted our wedding to be unique. This was something we discussed when making every decision. We really excelled at being different when it came to the cake. Devan knew from the beginning that she didn't want just a regular big white traditional wedding cake; she wanted a lot of cakes. The cake table was the focal point at the entrance into the barn and it was beautiful. We had a round cake, an oval cake, a square cake, some Bundt cakes, banana pudding shooters, and mini pecan pies. Each cake had a different icing and different delicious fillings. The oval cake was covered in blueberries. The entire cake table was decorated using produce from Devan's father's market, Allegri Farm Market. Marsha Laird of Taste of Heaven made the cakes. I really cannot do this cake table justice; you will just have to check out the pictures. Not only was it really pretty, but every piece of dessert on that table was also delicious.
In addition to all the major items, Devan added a lot of extra special little touches to the party. Our guests parted with jars of pepper jellies and preserves that were family recipes.
Each guest also used either an orange koozie or a blue koozie. These colors were used for two reasons. Of course, the first was that we both love Auburn University. The second was that each color noted either "single" or "taken" status. We really were trying to make it easy for our friends to have a good time!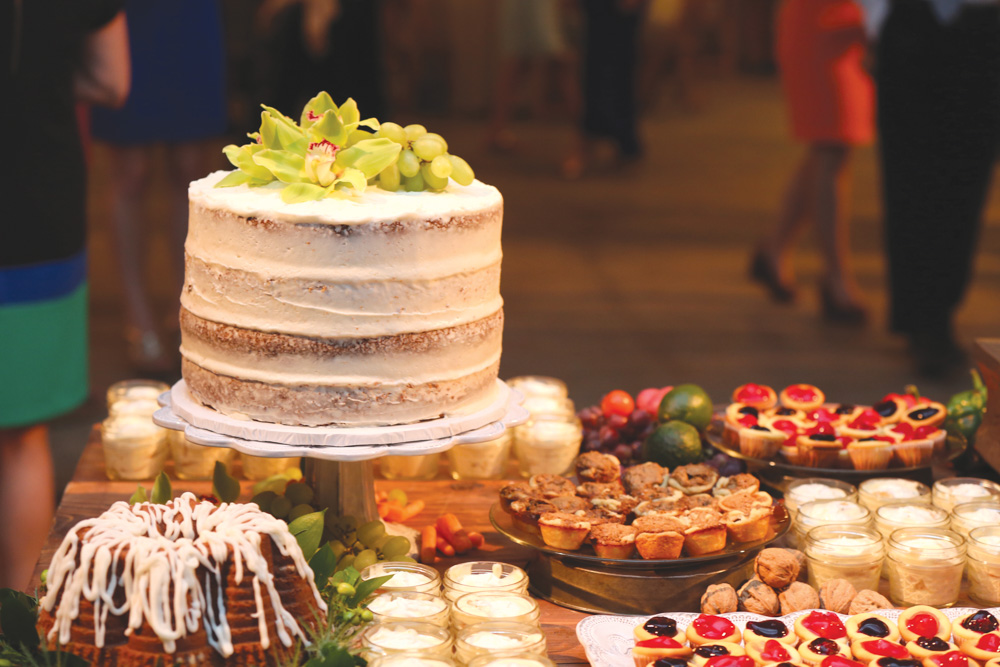 We also had a number of hand-painted signs that Devan and I made together. We placed family photos from our parents' and grandparents' weddings throughout the reception as well. My favorite "special touch" of the entire night was our getaway. We left in my 1977 Jeep CJ-7, which I had saved up for last year in a special fund. As we were leaving, our guests were entertained with a fireworks display as their personal sparklers helped light up the night. It was incredible.
Devan and I grew closer than we had ever been while making decisions together. I recommend to all of my friends that they get involved in any way they can when it comes to planning their big day. You learn a lot about yourself and your future wife in doing so. I promise it is a lot of fun, and seeing it all work out perfectly is awesome.
As all the planning came to an end and I stood at the altar in the most beautiful setting one could ask for, I watched Devan walk down the aisle, as gorgeous as I had ever seen her, and all I could think to myself was, "How did I get so lucky?"
— V —
ARTICLE CATEGORIES