By Anne W. Schultz | Photography by Todd Gustafson / Roy Safaris Limited
They say you may leave Africa, but Africa never leaves you. My great-aunt Dora Lee Campbell knew this. I could tell from the sparkle in her eyes when she talked about the five years she and her husband lived in what was then called the Belgian Congo, where her husband had constructed a cotton gin for the Belgian government. Her wild stories came alive as if they happened yesterday instead of back in the 1920s.
Many decades later, after a two-week safari in Tanzania, I discovered this truth for myself. Although it has been several years since my visit, Africa stays close by, huddled in the recesses of my mind until something triggers a memory. In a flash, I'm back with my husband and grown daughter in a mobile tented camp pitched above the Ndutu River following the wildebeest migration through the Serengeti plains. I'm cowering on a cot in a Boy Scout–sized tent, petrified as the sound of a roaring lion grows louder and louder, reverberating across the black African night like a volcano rumbling from the bowels of the earth. When I realize the fabric of our canvas tent is all that separates us from a hungry lioness now thumping across its plastic veranda, I curl into a fetal position and pray like crazy. Good thing, too; the next morning we find a freshly killed zebra only fifty yards from our tent!
Be forewarned. Africa comes upon you like a lion. It picks up your scent while you're riding in the backseat of a Toyota Land Cruiser. It stalks you across the endless Serengeti. It reveals its golden beauty bit by bit. Once in a while it roars, letting you know it's powerful and close by. It's not until you arrive home that Africa pounces on you in moments when you're unaware—like when you're taking a walk. Then it assaults you in all its majesty and glory. It claws your sensibilities apart and mauls your preconceptions of life before your encounter with it. It's a continent very unlike our own North America, where we feel dominant and in control. If you are not careful, Africa consumes you and makes you its own!
Book a safari in the East African country of Tanzania for this all-consuming experience. We chose to go in February—one of the wildebeest migration seasons—when staying in a mobile tented camp is safe, as millions of wildebeest accompanied by zebra and gazelle distract predators from humans. It's also calving season, when the short rains produce tender grasses for nourishing newborn calves; these often emerge right before your eyes with pink umbilical cords still attached. According to literature from Roy Safaris Limited, the guides with whom we booked our trip, "Eight thousand wildebeest are born every day for a three-week period."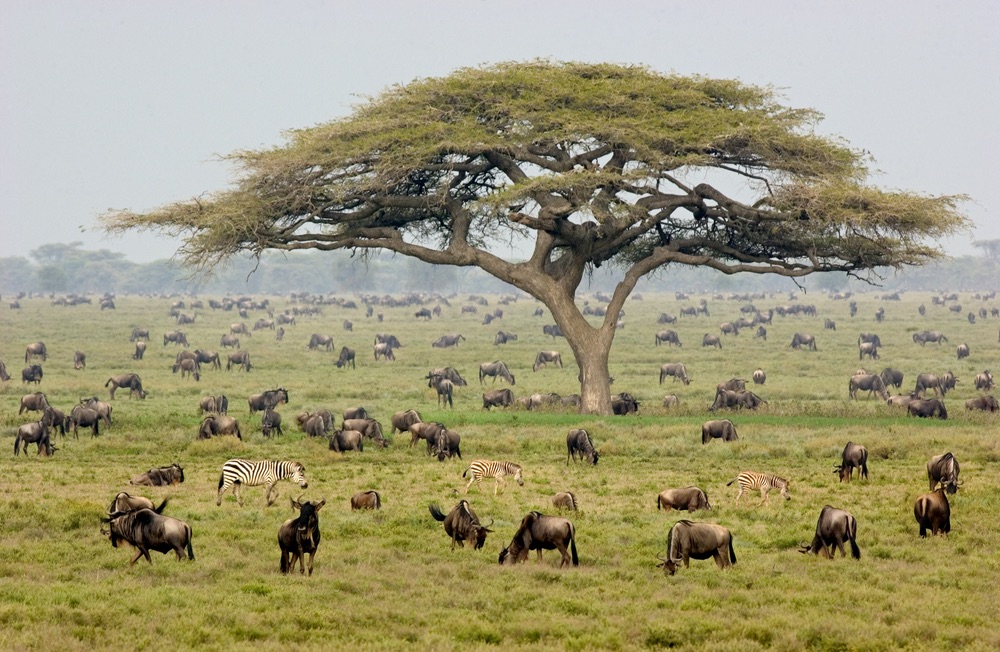 There is no higher concentration of wildlife on the planet than in Africa, and no safer destination for wildlife viewing than Tanzania—which is often called the Switzerland of Africa. It's a peaceful oasis in a sea of political instabilities and tribal rivalries. Its relative peace is largely due to one man, Julius Nyerere, known as the Teacher. Nyerere promoted what he called "familyhood" through policies of economic cooperation and tribal harmony.
Tanzania is the evocative Africa that Ernest Hemingway wrote about and Americans fantasized about when watching movies like Out of Africa and documentaries from National Geographic. Africa's most iconic landscapes are showcased here: the sweeping Serengeti Plain (which includes Serengeti National Park, considered Africa's finest), snow-peaked Mount Kilimanjaro (Africa's highest mountain), the Ngorongoro Crater (the world's largest intact caldera), Olduvai Gorge (the discovery site of the world's oldest human skeleton), Lake Victoria, and the Great Rift Valley, to name a few.
"More remarkable still is that this enviable list of landmarks—with the exception of offshore Zanzibar—is concentrated within a mere 10 percent of the country's surface area abutting the border with Kenya," reports authors of Northern Tanzania: The Bradt Safari Guide with Kilimanjaro and Zanzibar. "And here too, bookended by Lake Victoria in the west and Kilimanjaro in the east, a bloc of contiguous national parks, game reserves, and other conservation areas forms what is almost certainly the most expansive safari circuit in Africa, and arguably the finest."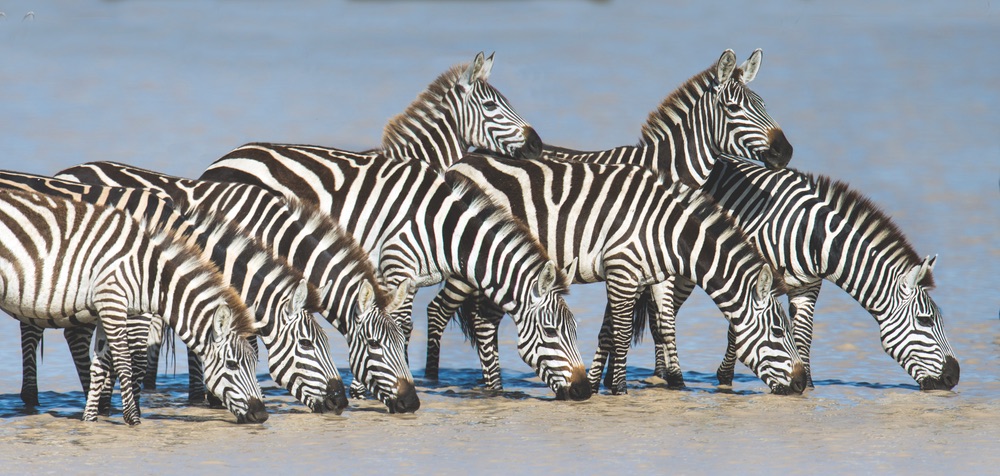 Roy Safaris Limited, a highly recommended local outfitter, designed a safari taking us through this popular northern circuit. Specialists crafted our tour around the Serengeti wildebeest migration and the Ngorongoro Conservation Area with its abundance of large mammals that everyone thrills to see; referred to as the Big Five, they are the African lion, the African elephant, the Cape buffalo, the African leopard, and the white and black rhinoceros. "The company develops various itineraries and makes accommodation suggestions in order to try and meet any traveler's budget," says Susan Wood, the company's US representative.
For a well-rounded perspective, we also visited less splashy but equally rewarding wildlife sanctuaries at Lake Manyara and Tarangire National Park. We included walking safaris through Arusha National Park—a gem rarely visited and rumored to be Hemingway's favorite—and into Mount Kilimanjaro's jungle-clad foothills. For the ultimate bush encounter, nothing beats the small mobile tented camps that follow the migration. We visited a native village to learn more about the culture.
A wildlife spectacle of this magnitude is a spiritual experience requiring focus and silence. It's best to book a private safari so you can share the vehicle with family members or close friends and not be distracted by small talk with strangers. Leave all electronic devices home in reverence to this awesome, once-in-a-lifetime adventure.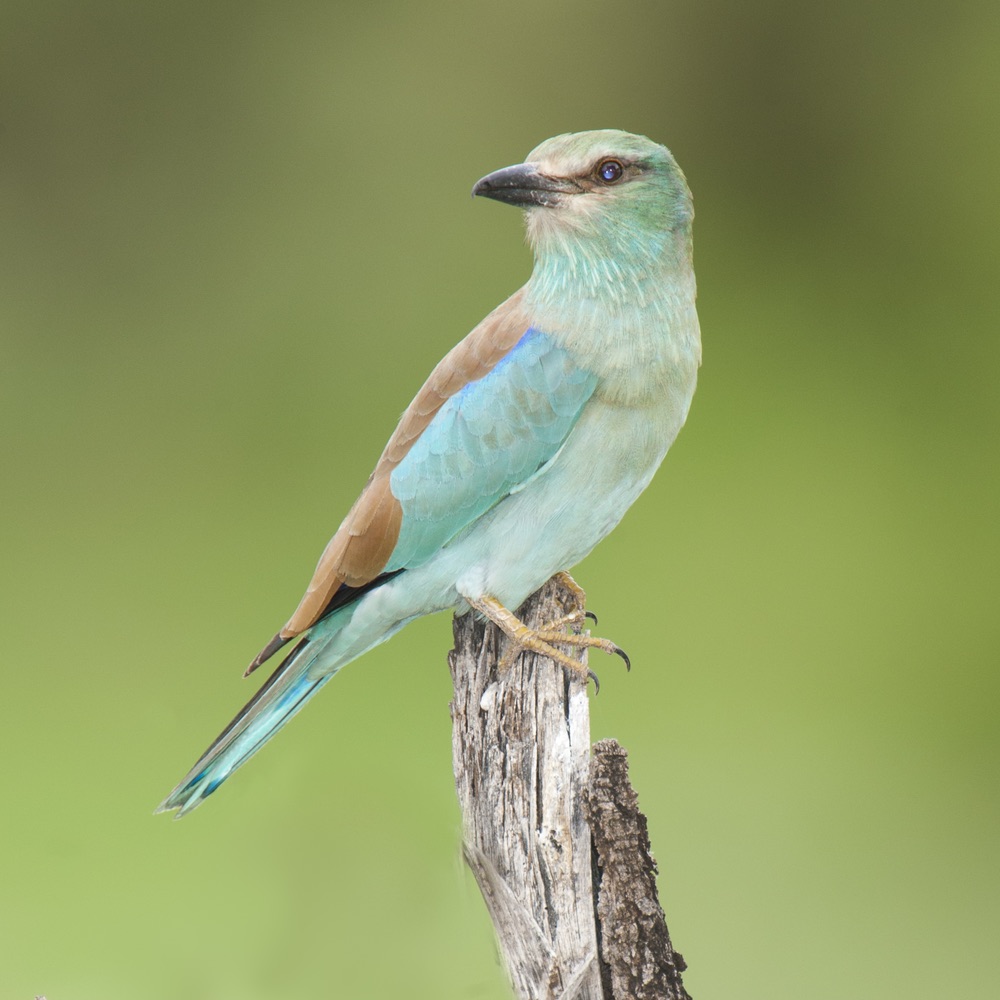 Walking Safaris
Arusha and Kilimanjaro Parks 
Safari is the Swahili word for journey, and ours began on foot at Arusha National Park.
Tanzania's smallest park is also its most beautiful. Endowed with a variety of landscapes, the park gives a preview of what's to come all scaled down for an intimate first encounter. A cluster of alkaline lakes attracts flocks of numerous wader birds, including flamingos. There are open grasslands dubbed the Little Serengeti, while Ngurdoto Crater is a miniature version of the Ngorongoro. All is lushly forested and cradled by the slopes of Mount Meru to the west, with Mount Kilimanjaro looming on the eastern skyline.
A walking safari offers a step-by-step transition from an industrialized Western landscape paved over in concrete, cities, and shopping malls into a world described in Genesis. The skies are thick with birds, the plains are covered with animals, and the seas are teeming with marine creatures. Nature reclaims the wildness and the liveliness it had before mankind dominated the scene. Acclimate your senses to an exotic continent that's like nothing back home. Feel the hot equatorial sun on your back, breathe in the organic scent of rich volcanic soil borne on gentle breezes, and listen closely for animals rustling through tall, flaxen grasses.
"Lie flat on the ground as it makes it more difficult for buffalo to gore you," shouts Abdul, our driver and guide. "Buffalo are one of the most dangerous animals to humans, but not as dangerous in herds as when alone." Somehow that was not reassuring as we stood yards away from a herd pawing the ground with their hoofs while glowering at us. Their pointed horns curved up and toward each other like those on Viking helmets, looking particularly menacing. Standing right beside wild animals is mind boggling for most Americans whose wildlife encounters are largely confined to backyard squirrels, birds at feeders, and family pets.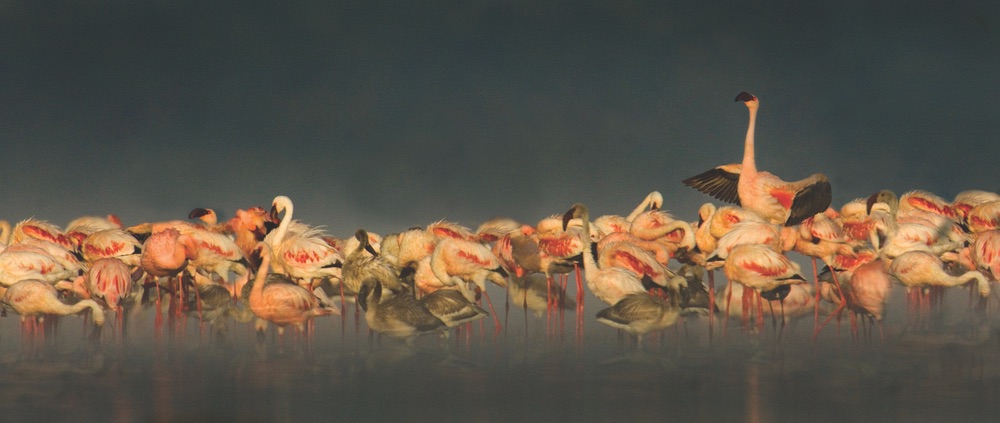 In a wilderness populated by animals, the take-charge American is helpless and totally dependent on a guide. Abdul was like a guardian angel watching over us and teaching us about Africa from the extensive knowledge he had gleaned from his twelve years as a park ranger. His kind eyes twinkling with humor, his full lips breaking easily into a grin, and his calm yet confident mannerisms made me feel safe and secure right from the beginning.
We ventured on to Kilimanjaro, one of the tallest mountains anywhere that can be ascended by climbers without specialized skills or equipment. We hiked the lower elevations instead, trekking through a rain forest of tropical trees such as glossy-leaved mangoes, strangler figs, and massive ones with buttressed trunks. It felt like we were in an old Tarzan movie, with monkeys swinging on vines through lush vegetation and parrots squawking. We then drove on to the secluded parks of Tarangire and Manyara for a totally different environment.
Tarangire and Manyara National Parks
Crowds flock to Tarangire during the July-to-November dry season, when the Tarangire River draws one of the highest concentrations of wildlife in northern Africa. During the off season, it's a tranquil place to observe elephants and other creatures going about their daily routines. In the distance, we saw cheetahs flying across the plains, long-legged, streamlined, and low-slung; the Ferrari of the animal kingdom wins the race for the world's fastest land mammal. A herd of elephants with upswept tusks and swinging trunks lumbered across the road in front of us like we barely existed. They are the world's largest land mammals and live in matriarchal clans of ten to twenty accompanied by their young. They can even live to be a hundred years old!
The dry, scruffy landscape these creatures inhabit is studded with acacia trees and high densities of ancient baobab trees. Living for thousands of years, the baobabs symbolize God to Africans, as they appear to live forever and provide constant water in their hollow trunks.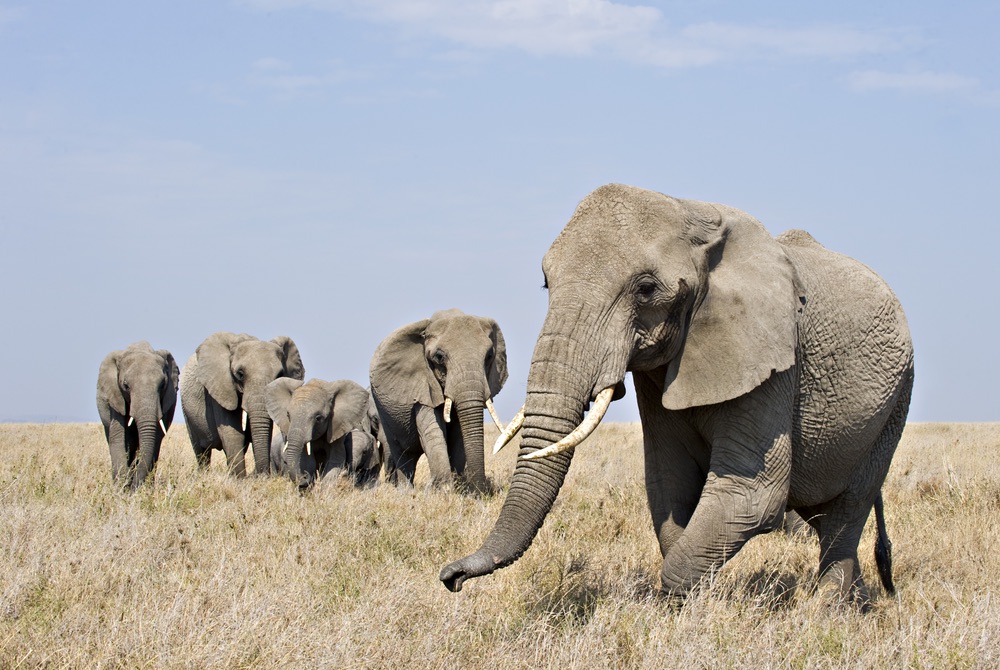 A herd of elephants with upswept tusks and swinging trunks lumbered across the road in front of us like we barely existed.
On our way from Tarangire to Serengeti, we visited the stunning scenery of Lake Manyara. Viewed from across miles of floodplains, tens of thousands of flamingos appeared as a hazy pink mist rising above the water. This shallow alkaline lake sits at the base of the Rift Valley escarpment, a solid rock wall extending from Turkey to Mozambique. Besides its prolific bird life, Manyara is known for its tree-climbing leopards and its hippos, easily seen as they bathe in pools, partially submerged like gray submarines. "Never get between a hippo and water," Abdul advised us, "or you're a goner."
Wildebeest Migration and Serengeti National Park
Rains come and succulent grasses sprout, spreading a carpet of green across the Serengeti, a Maasai word for "endless plains." As if urged on by an inner voice, wildebeest start moving. "To be surrounded by hundreds of thousands of wildebeests, zebras, and gazelles, stretching as far as the eye can see—and the sounds and the smell—this is the essence of Africa. It stays in your heart forever," says Jane Goodall, famous worldwide for her revolutionary studies of Tanzania's chimpanzees. A safari vehicle is your ticket to a front-row seat at this spectacle, often called the Greatest Show on Earth.
A narrow dirt road took our safari into the midst of grazing herds so close we could have reached out and touched a wildebeest's shaggy head as it bent low to munch grass. Zebras stood guard in pairs, resting their heads on each other's rumps to see in both directions. The landscape was alive with motion as buffalo, zebras, and elephants appeared on the scene, and predators slunk through grasses spooking animals that leaped and skittered away. A fuller spectrum of life was revealed to me through this panorama of the wild kingdom. A raw energy courses through the Serengeti—spontaneous, energizing, and so free it makes our manufactured world seem rigid and sterile.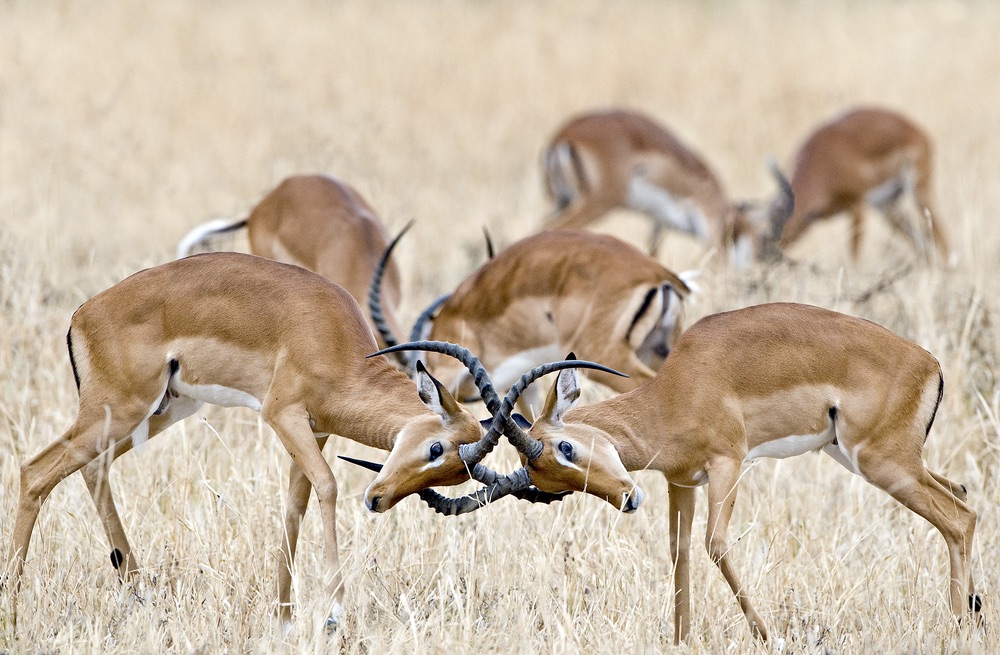 The creatures looked regal, clothed like royalty in luxurious furs, feathers, and leathery hides. Bold geometric lines and stunning designs added dramatic flair: the expressive markings on a cheetah's face, the black line running like a tear from the corner of its inner eyes down to the outside corners of its mouth, and the black polka dots precisely placed on its golden fur. The majestic mane that crowns a lion. The iridescent plumage of lilac-breasted roller birds dipped in the watery blue, lavender, and tangerine hues of a sunset over the Indian Ocean. The world felt less empty and more complete with the addition of animals we once communed with when the world was young.
It seems we humans are lonesome for animals, judging from our undying devotion to our pets. They fill a void in our lives. They teach us how to play and run, how to cuddle, and how to receive the unconditional love sometimes lacking in our two-legged species. Marketing experts tap into this attachment by increasing the use of animals in commercials to sell products. Abdul spoke to us of his particular adoration for lions. "I feel blessed every day I see a lion," he shared.
Nothing prepares you for the first sighting of Africa's largest predator. You understand why C.S. Lewis used the lion as the symbol for Christ in his Chronicles of Narnia series. We came upon a pride lolling by the roadside. A lone male slept beside four females all on their backs, stretched out with feet in the air. Suddenly the male turned amorous and, with what looked like great tenderness and affection, licked the face of the nearest lioness. In the eyes of a lion, we saw our own emotions mirrored.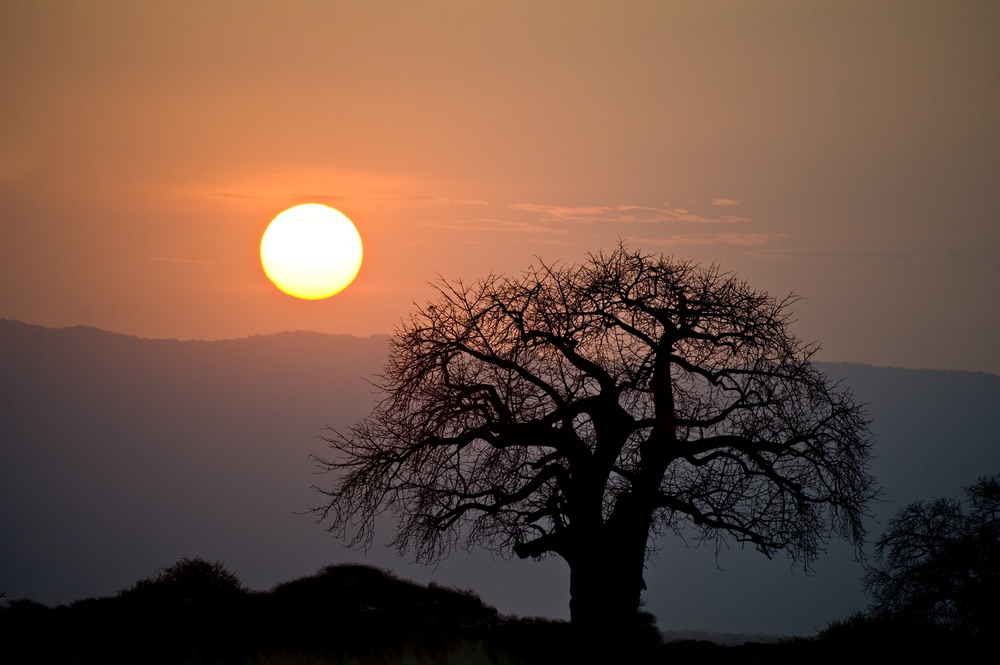 Ngorongoro Crater
It looks like Noah emptied the ark at the Ngorongoro Crater, where steep-sided walls create a natural amphitheater surrounding over twenty-five thousand large mammals. The densest concentration of predators in Africa roams the crater floor. Five hundred bird species also thrive there; one common resident is the kori bustard, considered the world's heaviest flying bird. Ostriches are also seen, as are crowned cranes and flocks of migrant storks.
The Ngorongoro Conservation Area is also home to the Maasai. Tribesmen may tote cell phones, but they also carry spears and wear bright red-and-purple plaid togas, preferring a traditional pastoral lifestyle to a modern one. They continue to live among wild creatures, tending the cattle that provide their food and clothing as they have for centuries. A UNESCO World Heritage Site, this conservation area is "the only place on earth where mankind and wild animals exist in harmony," according to the official website.
Perhaps this peaceful coexistence foreshadows what's to come as prophesied by Isaiah. Created before humans and spared during the flood, wild animals have always been included in the creation story. They remain an integral part of God's restoration plans for the earth. He is still busy in the redemptive process of healing, renewing, and transforming creation until peace and harmony are restored.
Our job is to preserve these magnificent creatures so the drumbeat of hoofs across the endless plains and the roaring of a lion may still be heard for generations to come.
— V —
---
For more safari information and reservations, contact Roy Safaris Limited at www.roysafaris.com or contact their US representative at www.awaytoafricasafaris.com.
Read Northern Tanzania: The Bradt Safari Guide with Kilimanjaro and Zanzibar for detailed information before your trip.
ARTICLE CATEGORIES