By Greg Cayea
My cell service dropped immediately, and the signs went French within moments of crossing the border. Farmland crowded my window for a hundred kilometers until the Champlain Bridge fed thousands of cars into the fifth most populated city in North America. I drove into the city, passing boutique cafés and outdoor eateries on the way to my hostel. It was summer, a comfortable 21 degrees Celsius (about 70 degrees Fahrenheit), and there were spectacular graffiti artworks everywhere—looking more like murals painted on brick buildings than vandalism.
Outside my hostel, two Parisian girls were smoking cigarettes on the cement stoop leading down to Rue Sherbrooke. They spoke not a word of English. For the first time, I realized this city might be more French than I expected. I found my bed in the dark coed dormitory and shut my eyes.
The next morning, I was riding a BIXI rental bike around the cobblestoned neighborhood of Old Port. Large, old churches, intellectuals drinking espresso, and European-style alleys met on every street corner. During the day, you'd never know the historic-looking apartment buildings disguised some of the most exclusive nightlife destinations on the continent.
I thought it best to make sure I still had money in the meter where I parked my car before riding the bike too far away, so I went to check.
That's when Montreal changed my life.
I saw shattered glass everywhere. My car had been broken into, and my laptop, iPad, hard drive—all my electronics—were gone. Not only that, but my Burning Man ticket and my passport were missing. I had planned to drive to Nevada in just a few days to attend the desert madness of Burning Man, but now my plans were foiled. I took a deep breath and ran to the cops, telling them what had happened and asking the best way to get back into the United States, given my circumstances. To stay on schedule, I had to leave that day. They told me simply to show my passport to border patrol.
"But my passport was stolen."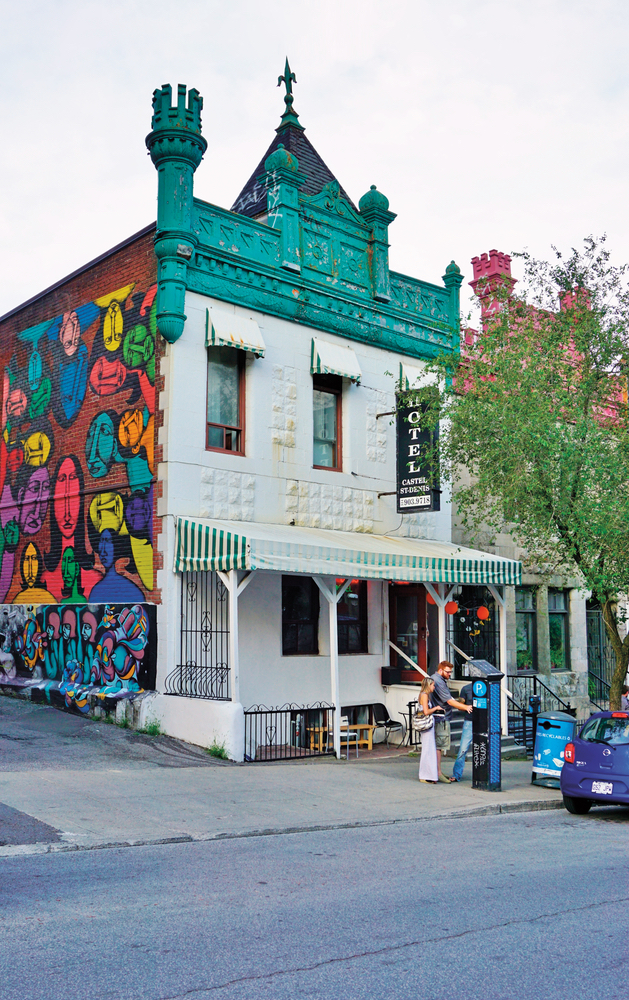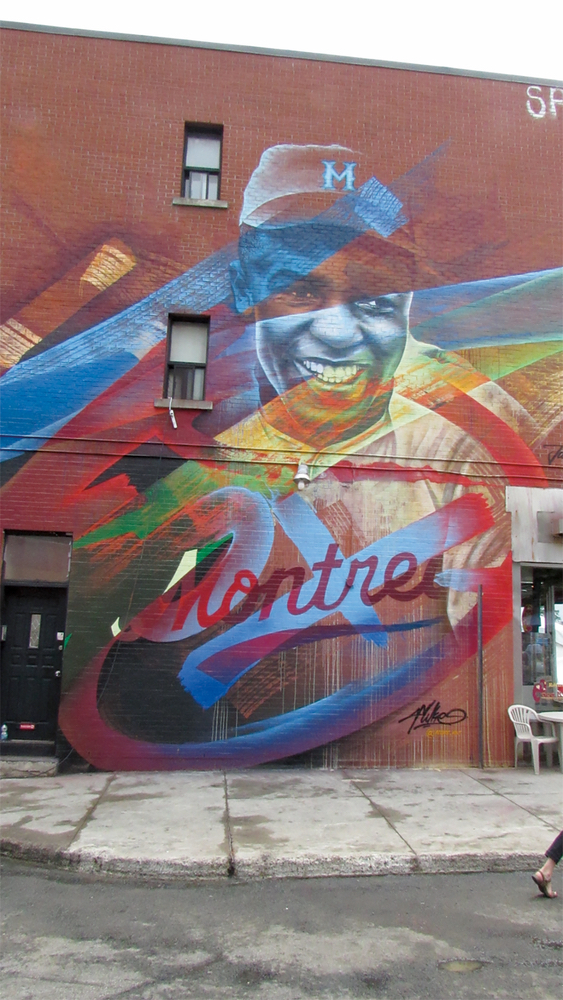 "Well,"—heavy on the French accent—"apply fair anuzzer?"
But I didn't have time. So, I did what any sane man would do—I rearranged my entire life within ten minutes. I quit my job, left my apartment, and decided to make new friends (all this happened in my head) in under a half hour. After all, what better options were there? So, I thought, "I better explore my new city right away and get excited about it."
First, I needed some help, so I ran to the nearest Apple Store and bought a new computer, then headed back to the hostel and posted on Facebook asking someone, anyone, if they knew of anyone in MTL that might be able to help.
That's how I met Louiza, who would soon become my tour guide to the inner workings of Montreal, or as it became known in my head: French Brooklyn.
Louiza was a bottle service waitress at one of the best nightclubs in Canada, New City Gas. It was she who educated me on all the artistic talent that had emerged from Quebec, like Blond:ish, A-Trak, and many others. I had no idea what having a cultivated local arts scene meant, but I soon found out. It meant that the entire art community was self-sustaining. Sure, many artists left to attain fame in other cities, but they didn't have to, and they always returned to their hometown of Montreal. The local fan base took care of their people; I liked that. Another good reason to move from Los Angeles to Canada.
The entire art community was self-sustaining. Sure, many artists left to attain fame in other cities, but they didn't have to, and they always returned to their hometown of Montreal.
I stayed at her apartment in the Plateau neighborhood of MTL, which is sprinkled with cat cafés (a cat café is exactly what it sounds like), music promoters, street artists, rouge-lit bars, fast-poutine joints, and artists of all kinds. It seemed like it was a town full of opportunity, and everywhere I looked there were signs that read Au Louer, which means "For Rent." So, the decision to uproot my life and move to Quebec became final. After all, as I said, I had no way to leave.
Later that night, Louiza took me to a bar in the Plateau section called SuWu, a "hip-hop eatery" that is adorned with wooden everything and plant-themed decor—very Québéquois indeed. The room was full of beautiful people and the aroma of freshly cooked poutine, the signature Montreal dish of melted cheese curds over French fries draped in a tasty gravy. After several hours, when the bar scene ended, it was time to go dancing. So we entered a cab and exited in the neighborhood where my car had been assaulted. At that time, about one in the morning, only nightlife connoisseurs walked the cobblestones. The entrance to Flyjin, an Asian-inspired underground club with cave-like stone walls, red lights, misty fog, and deep house music, was neatly hidden from the touristy public. The front doors even appeared broken. But crowds of in-the-know fashionistas and high-heeled vixens led the way. An hour later, Louiza looked at me and asked in her thick French accent:
"Do you want to go to an, ah, afterpahrtee?"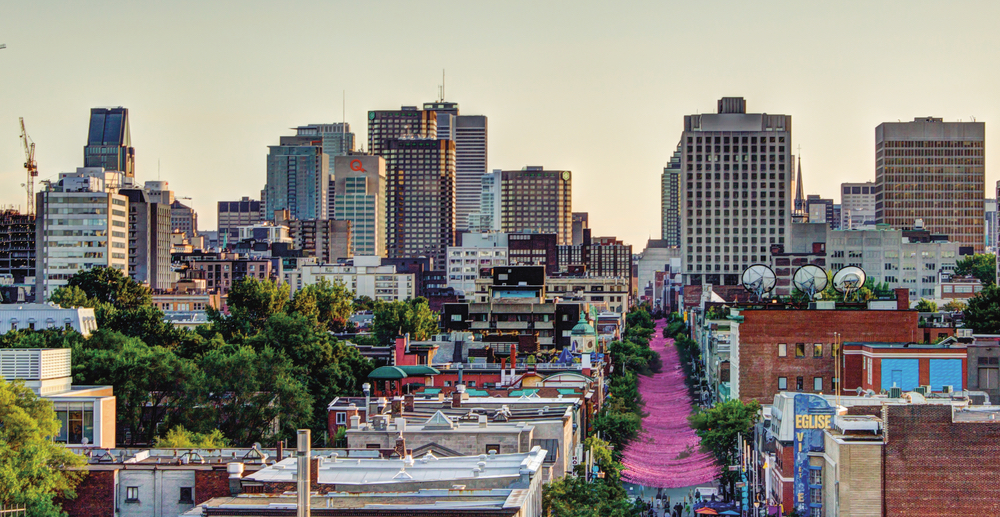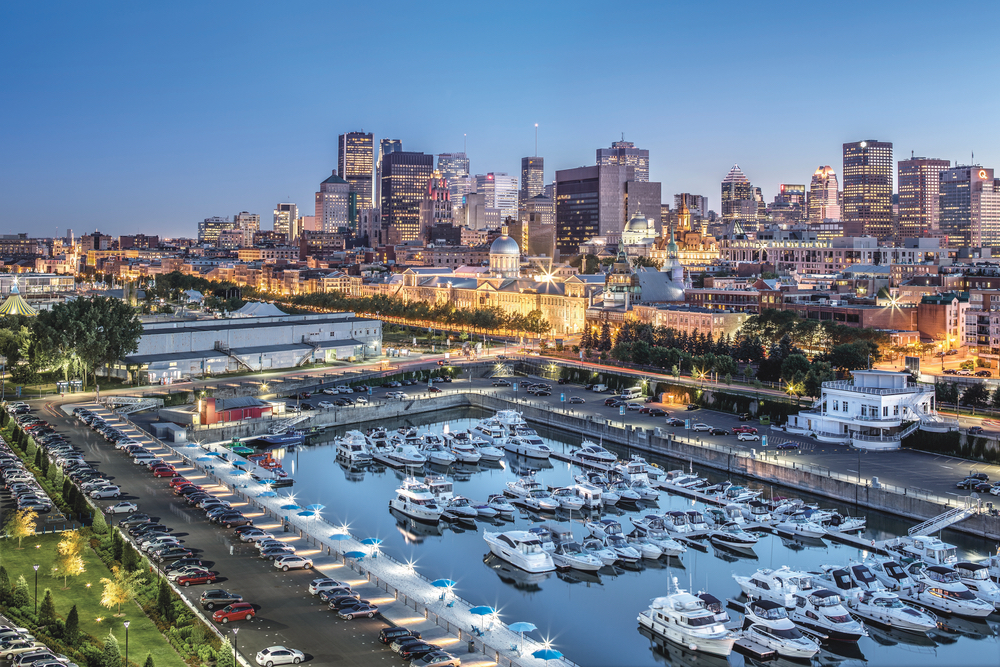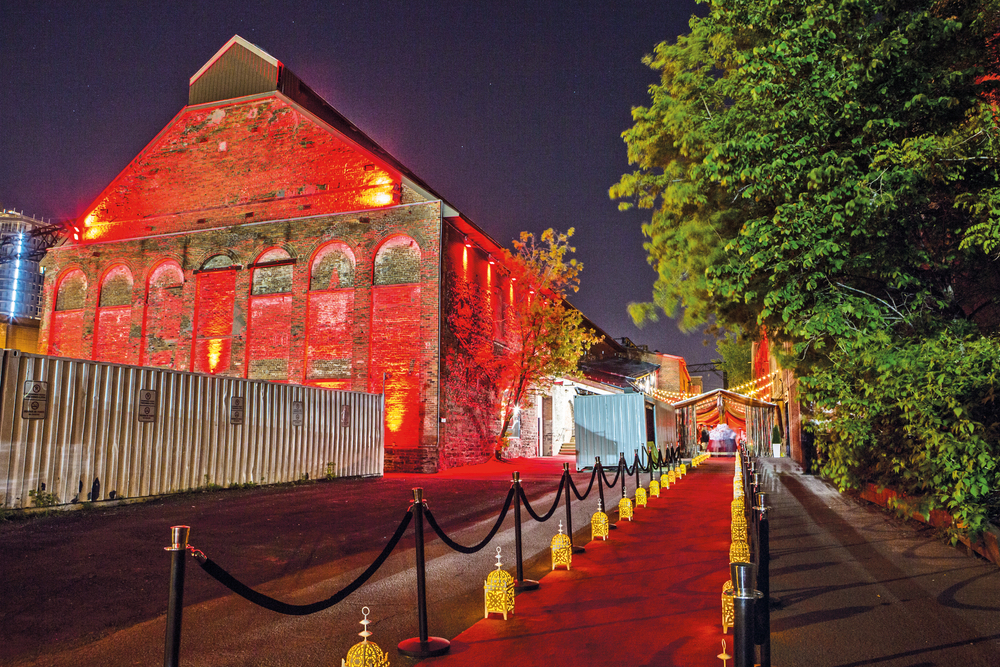 Absolutely. So once again we entered a cab, drove past many people in the middle of the street (drunk, with their poutine takeout), and arrived at a speakeasy clustered between two graffiti-clad buildings with iconoclastic slogans all over the walls. All English speaking evaporated once we walked inside, and I made do with what little French I spoke: zero.
After many hand gestures, sign language, and other failed attempts at communication on my part, we left to pick up some poutine of our own around four o'clock in the morning and headed back to Louiza's apartment to rest our heads.
The next morning, I roamed the city's Gay Village, which was festooned in colorful ropes of round ornaments hanging from one building to the other overhead, and as I walked and the sun hit the ornaments from different angles, the colors made a bright rainbow. I walked down Sainte-Catherine Street until I reached the intersection of the well-known Saint-Laurent, which marks the middle of the city, dividing eastern and western MTL, and also marking the division between locals to the est and tourists to the ouest. Trendy bodegas and "cultured" restaurants line the boulevard, cutting through the many ethnicities of the city and hallmarking Saint-Laurent as the main thoroughfare. It runs from downtown all the way to the Prairies River.
Trendy bodegas and "cultured" restaurants line the boulevard, cutting through the many ethnicities of the city and hallmarking Saint-Laurent as the main thoroughfare.
And on that one wonderful afternoon, I got a phone call from a 514 number, the local area code in MTL. A stranger told me my bags had been found. No electronics, but my passport and Burning Man ticket were still there! At least the thief was artistically appreciative enough, like the rest of MTL, to leave me my Burning Man ticket—and my passport to get there.
Unfortunately, there was no way I could make it to Nevada on time, but I decided to return to LA and keep the life I had—at least for the moment. So, I sadly told the landlord of the beautiful three-bedroom Montreal castle (which rented for only 1,200 Canadian dollars) that it was a no-go. I left the most artfully crafted city in North America, the French Brooklyn of Canada, and have since returned many times.
To this day, I have yet to find another city with a barber shop that only does "white people dreadlocks" or a thousand-square-foot bar with an entire indoor skateboarding bowl nearly blocking the entrance as you walk in for a drink. I haven't seen a shiny glass storefront with only two dudes sitting and working at their laptops as the locals walk by on the congested sidewalk, peering inside as the two dudes program Montreal's next music festival. They could easily have done this from home, but no, they had to rent a retail shop so that all could bear witness to the making of their art—even if it's done entirely via e-mail.
In all directions, Montreal has seemingly captured the culture of humanity and bottled it into many forms of art (including thievery), spray painted it on all the building walls, and even cooked it into the street food. It's truly the city that only sleeps when the last party ends.
— V —
---
Greg Cayea writes offensive short stories about his life adventures, then draw cartoons to illustrate them. Stay tuned at ScrambledGregs.com for his next adventure.
ARTICLE CATEGORIES