By
L. Jordan Swanson
In an informative and condensed Q&A session, VIE delves into the mind of John Finch and the story behind his transportation company of eight years, Sunshine Shuttle and Limousine in Santa Rosa Beach, Florida. Finch also talks about his interests and hobbies and about being a family man.
Q. How did you get started in this type of business?
A. That's a funny story. I'd never been in the transportation business. I got stranded twice on Highway 30-A when I didn't even live here yet. I was still living in New York. I called a car service and needed a 6:00 a.m. pickup. I just needed to get to the airport at 7:00 a.m.—that's not extremely early. I had an 8:00 a.m. departure, and no show. Called the phone number, no answer. I guess the guy went fishing. And this didn't only happen to me once, it actually happened to me twice! Out of spite, I said, "Damn it, I'm going to start a car service on 30-A—it'll be my own car!" So, I got in the business because there was a major need for an upscale transportation service in the area, a reliable one. I began with one vehicle and started working from there with a couple of prestigious people on 30-A. I'm also on the board of the Florida Limousine Association.
Q. What is a typical day on the job like for you?
A. It's tougher than most people believe. I have forty drivers now. We're servicing from Pensacola to Apalachicola and everywhere in between. We're servicing all the airports every day, and we do everything prearranged. All of our business comes through our 1-800 phone numbers and through our online reservations. What makes us stand out among most other transportation companies is that we're one point of contact for all of your transportation needs.
Let me give you an example. Say that a couple is planning a destination wedding, and they have two hundred people flying in—we will handle all the airport transfers. Then, they do a rehearsal dinner where they need buses to get everybody to Café Thirty-A. Then, the day of the wedding, they need a couple of limousines for the groom and the bride to get there. Normally, you'd call three different companies. Call us, and we'll handle everything.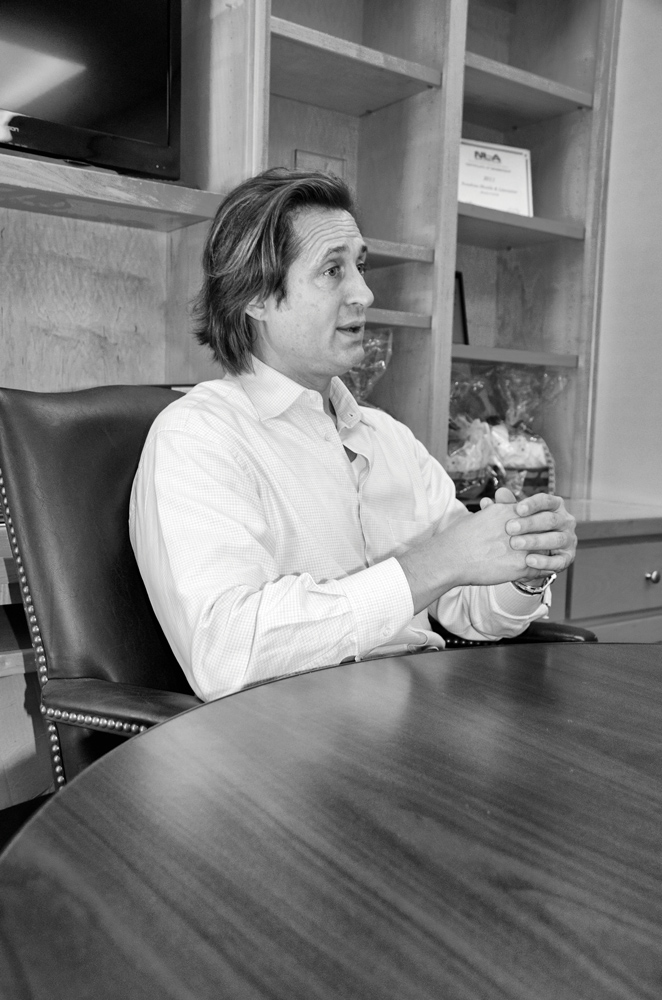 Q. What did you get your degree in?
A. Well, my background is in fashion. I was in New York City for seventeen years, and Los Angeles for four. I owned an apparel company for seven, and I worked for other apparel companies for the other ten years in New York. So, design merchandising is my background. I actually still work as a consultant. I have a younger brother and I advise him. He has a clothing company (Be Love apparel).
(The Be Love apparel brand is based on the belief that education can transform people and communities, and it has made the teaching of nonviolence a central focus of its outreach to youth.)
Q. Are you originally from New York?
A. No, I'm from Memphis, so that's how I know the area. When I was a kid, I came down here a few times with my family every other summer. I love the area.
Q. When you look into the future of your business, what do you see five years down the road?
A. We'll be the brand of the area, having a presence in all three airports (Pensacola Regional Airport – PNS, Northwest Florida Regional Airport – VPS, and Northwest Florida Beaches International Airport – ECP). In the next couple of years, we should be operating a hundred vehicles, up from our current forty-vehicle lineup. We'll be expanding our building. We just moved from one location to a new location—it's an acre-and-a-half facility now.
Q. What's the best part about owning this business?
A. When you hear from business owners and community leaders who take a moment to come over and say, "We really respect what you guys are doing."
Q. We heard about the recent expansion of your business. Can you elaborate for us?
A. We acquired another transportation company, Tropic Coach, about a year ago, which is now called Sunshine Coach. We're doing all kinds of big excursions now in the motor company business.
Q. What is your biggest motivation in life?
A. I'm very involved in charity work. We here at Sunshine do a great deal of charity work with many local charities, from public radio to Children in Crisis to the Taylor Haugen "Savor the Season" event. Almost any charity that asks for help, we'll respond to. A lot of these events do auctions where they provide a weekend getaway or a dinner, and we'll provide the component of transportation for that, free of charge. We play an active role in outreach in the community.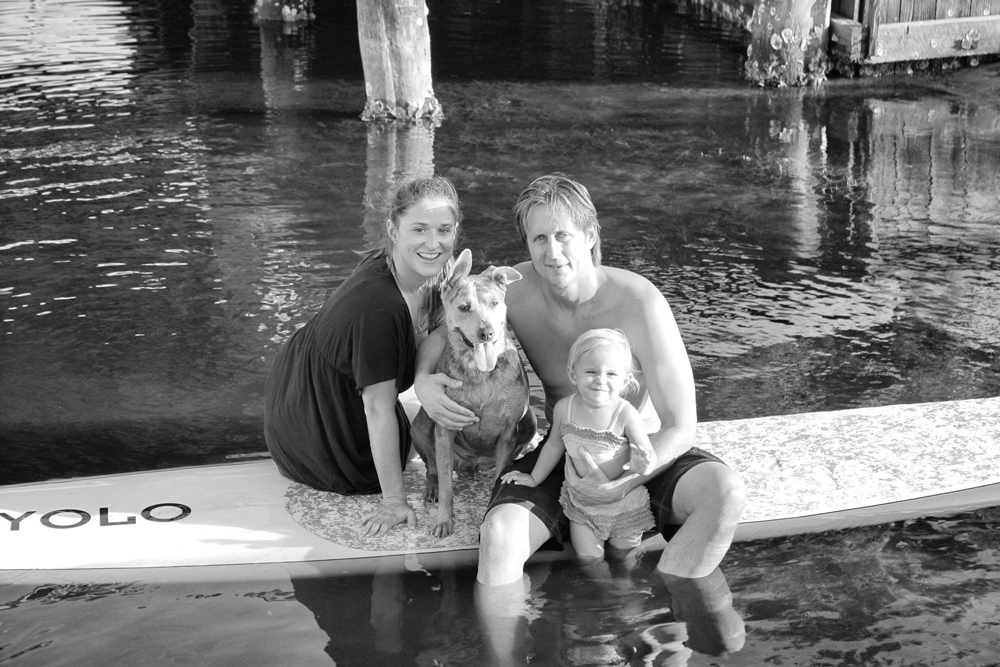 Q. That being said, would you like to discuss being on the board of the Northwest Florida Ballet Académie?
A. My role in serving on the board is really to bring more awareness of what is available here, and to bring the arts more to South Walton. We have the ability to really educate the children there, and that is why I have such a passion for it. The school is coed, but primarily it attracts girls. Our main focus is to educate these young girls and help with their self-confidence. That's what ballet does. There's a link between ballet and education.
Q. How do you spend your time when you're not working for the business?
A. I'm a simple family man. It's all about family to me. I've got a seventeen-year-old, a three-year-old, and a new baby. I barefoot water-ski, I surf, I take my trips to Costa Rica, and I paddleboard. My wife and I do quite a bit of traveling. We've got to get back to New York twice a year. I love the arts—anything from the independent films to the ballet to music. I like to try to get to festivals as much as I can.
Also, I still have a love for architectural development—it's more of a part-time love. I enjoy working with architects and design. I have a development that I've been working with the county on for the last year, and we just received our development order. I'll be building an apartment complex of twelve apartments—there will be everything from one- to three-bedroom units, and it will be called Santa Rosa Ridge. The scheduled start date for construction is January 10, 2013, and the completion date we're shooting for is May 1, 2013. These will be apartments here in South Walton really to help support the infrastructure of a lot of the local businesses because so many people who are working in South Walton are commuting from DeFuniak Springs and Freeport and Fort Walton Beach.
Q. What are some tips you've accumulated over the years as an entrepreneur and through growing a business?
A. You attract people like you, and you have to go through a lot of people to do that. If you can articulate and clearly share your vision, you're more likely to get people on board. I'm always meeting with staff and sharing information with them. I share sales goals with them. I guess I attract people who want to take ownership of seeing something all the way through.
— V —
---
For more information on Sunshine Shuttle and Limousine, located at 323 Lynn Drive in Santa Rosa Beach, please visit sunshineshuttle.com or call (850) 650-6333 or toll-free at (1-866) 650-6333.
ARTICLE CATEGORIES