By Tori Phelps
She's a French pastry master, and he's a Southern ingredient fanatic. Together, they're the brains and heart behind Birmingham's The Essential and Bandit Pâtisserie.
To say the last year-plus has been hard on the restaurant industry is like saying that the Titanic hit a little snag on the high seas. Hundreds of thousands of restaurants have shuttered since the COVID-19 pandemic began, leaving business owners, staff, and loyal customers reeling. But Kristen Farmer Hall and Victor King, partners and co-owners of The Essential and Bandit Pâtisserie in Birmingham, Alabama, could give lessons in the art of pivoting—rethinking, reworking, and rebuilding to find opportunities where none seem to exist.
This unimaginable time hasn't been easy, of course, but when is the food business ever easy? Indeed, these two scrappers seem to thrive when the tasks are Sisyphean and the outcome anything but certain. Perhaps it's no wonder, then, that Kristen and Victor have navigated the COVID roller coaster remarkably well, relying on each other, plenty of elbow grease, and arguably the best sourdough in the South.
Considering their devotion to the culinary world, it's interesting that neither came to it right away. Nashville-area native Victor even tried to avoid cooking as a career despite having a profound love of it. He majored in nutrition at Birmingham's Samford University, hoping its food adjacency would satisfy him. It didn't. Resigned, he switched to an entrepreneurship major and volunteered to work for free at the James Beard Award–winning Highlands Bar and Grill. After three months, he was offered a paid position.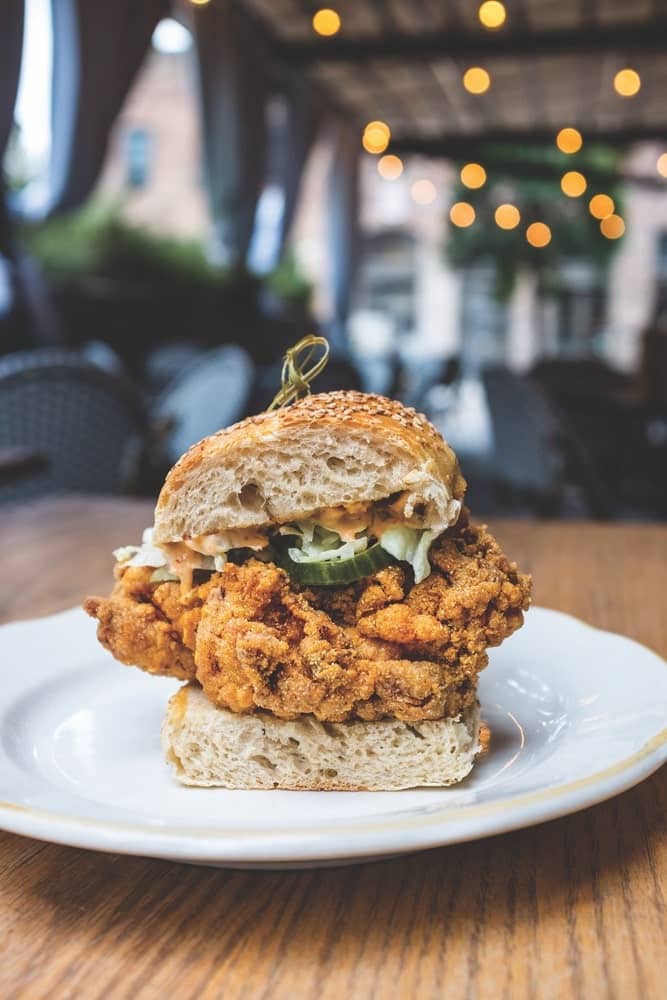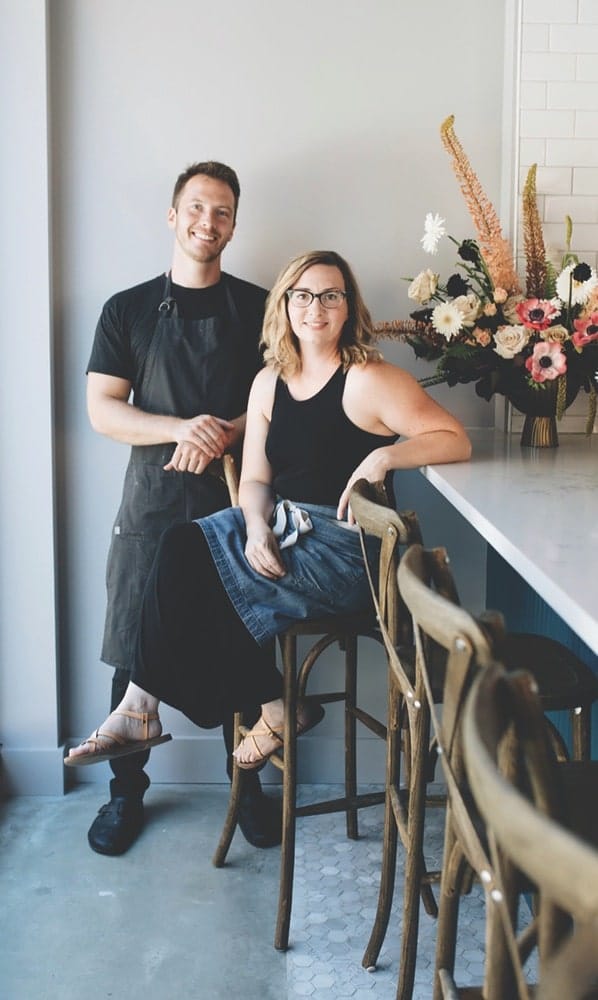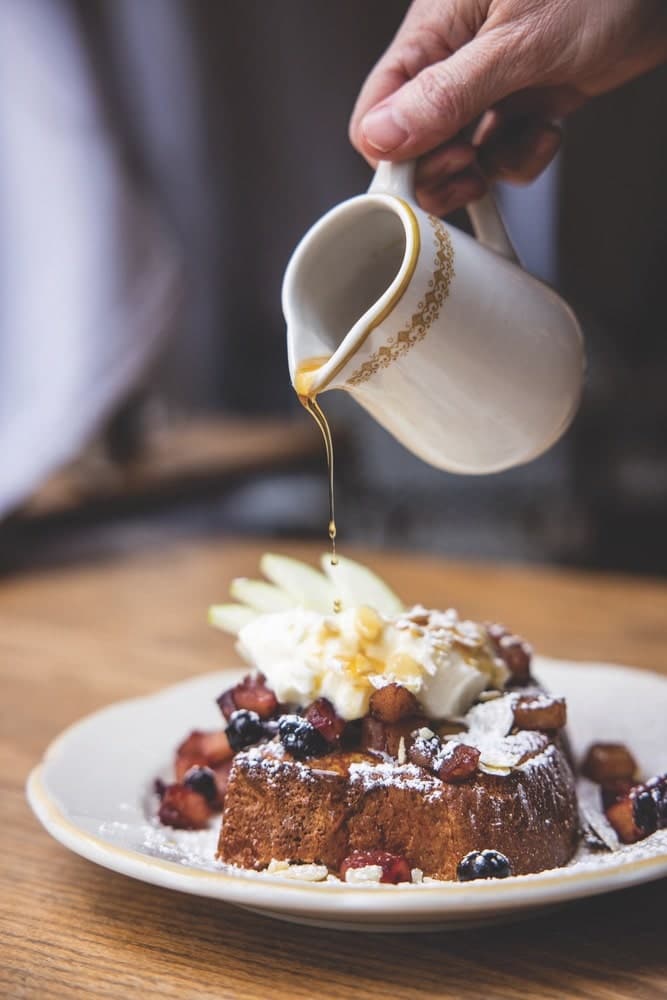 His future partner took a little longer to succumb to the lure of a professional kitchen. Kristen, a native of Dalton, Georgia, earned an undergraduate degree in biology from Samford University and a master's degree in public health from the University of Alabama at Birmingham before launching a decade-long career in public health. She began baking with her two young daughters simply to teach them kitchen self-sufficiency skills. Kristen earned the nickname "the Baking Bandit" after the trio started leaving their overflow on neighbors' doorsteps anonymously.
As a favor to a friend, she reluctantly agreed to supply pastries for a week-long pop-up shop—a foray so successful that her hobby turned into a sideline business almost overnight. And once under way, it grew so rapidly that Kristen soon faced a dilemma: keep her well-paid day job or gamble on an unknown future as a baker. Luckily for Bandit fans, she found real dough harder to resist than the paper kind.
That "in-between" stage of their partnership, as they call it, gave them time to cook up their next venture: a brunch-focused restaurant called Feast & Forest, with Kristen spearheading the baking and pastry side and Victor helming the savory offerings.
While "baker" conjures images of cupcakes and cookies, Kristen is far more likely to be laminating croissant dough or shaping baguettes than mixing up brownies. It's true that her personal tastes don't usually run to sweet pastries, but the real appeal of French technique lies in the science behind it. An avid STEM student who was premed in college, Kristen finds the challenge of pastry endlessly fascinating. "It's a living creature," she marvels of yeast-based delicacies. "It's constantly growing and changing, which means I'm constantly troubleshooting and adjusting according to environmental factors."
Not everyone enjoys the effort and patience required of French technique, which is why exceptional pastries like Kristen's are in short supply. Victor recognized her talent immediately. The two met when she delivered samples to a shop where he was learning the art of butchery, and they quickly began collaborating on savory pies for the shop.
Knowing that their professional futures would be intertwined, Victor joined Kristen's burgeoning baking business, as it had become more than she could handle solo. That "in-between" stage of their partnership, as they call it, gave them time to cook up their next venture: a brunch-focused restaurant called Feast & Forest, with Kristen spearheading the baking and pastry side and Victor helming the savory offerings.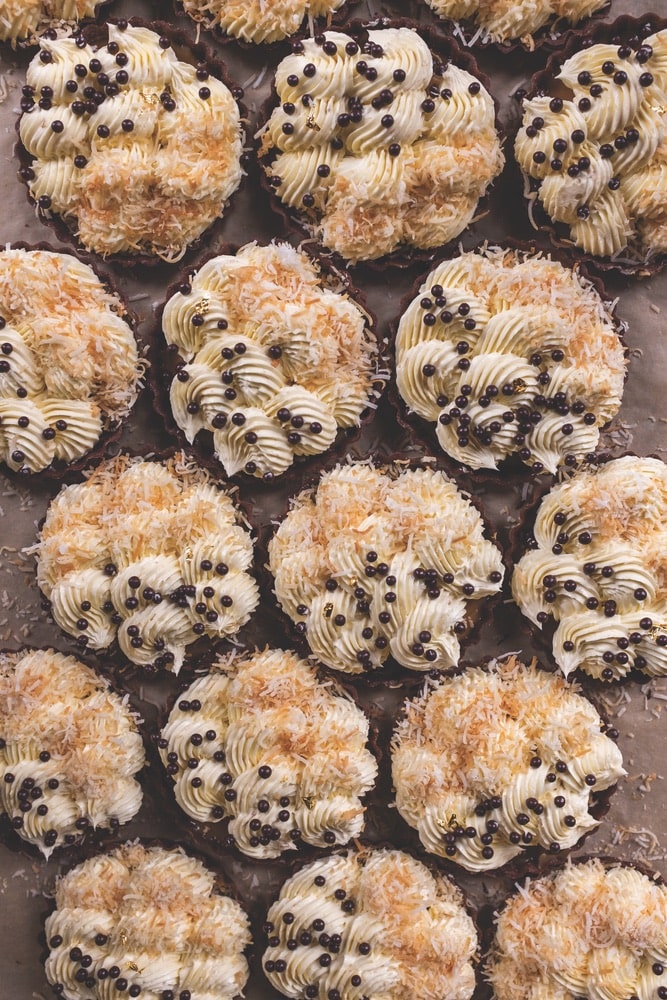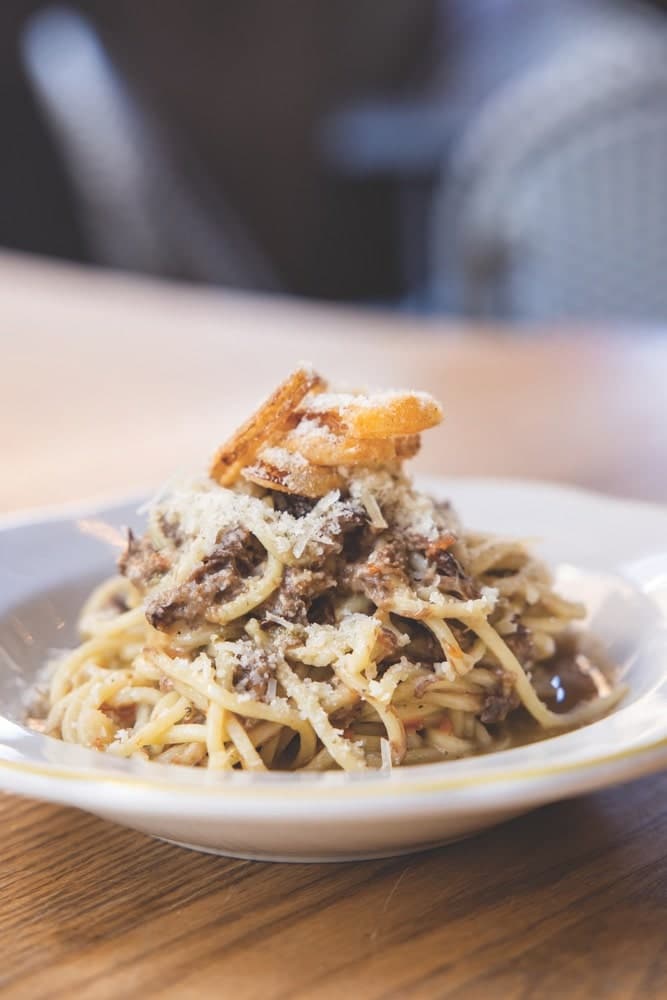 Feast & Forest was an immediate hit—so much so that within three months of opening the café in late 2015, Victor and Kristen began searching for a larger space to accommodate customers who were queuing up down the block. However, in the process of trying to relocate, they discovered that Feast & Forest was as much about the building as the menu. The little downtown spot's eccentric architecture couldn't be reproduced in a new place, and they worried any attempt would only disappoint customers. "We knew that Feast was a beginning chapter but not the whole book," Kristen says.
They made the cramped quarters work until 2018, when they launched a concept called The Essential. This second undertaking, an American bistro in a new development, allowed the partners to introduce a more diverse menu, including lunch, dinner, and a full cocktail program, with a nod to Feast in the form of weekend brunches.
That bootstrap hustle, a necessity when mounting a restaurant without investors, has resulted in impressive agility amid sudden chaos.
The menu took shape naturally, thanks to a shared appreciation for elevated Southern comfort food. Nostalgia for the homemade meals of his youth has always been a driver for Victor, who was raised by a single mother with a passion for cooking. Seasonal ingredients pulled fresh from the garden formed the basis for many meals, not because it was trendy, but because it was an economic necessity. It made an impression. "That's what remains for me from childhood—the ingredients," he says. "They need to shine."
The duo took the same ingredient-first approach when launching Bandit Pâtisserie as a stand-alone business in November 2019. Of course, they had no idea what 2020 had in store for the world, and the separate storefront lasted only four months. Conceding to the new reality of COVID, Kristen and Victor moved Bandit production next door to The Essential to save both energy and money to fight a pandemic that was tearing a hole through their industry. They didn't give up on Bandit Pâtisserie, though, as the community seemed to need flaky, yeasty comfort more than ever. Instead, they took it online, allowing customers to order from an ever-changing menu and then collect their goodies on Saturdays. With options like Nutella Paris-Brest, country sourdough, and pistachio rose shortbread, it's easy to see why demand consistently outpaces supply.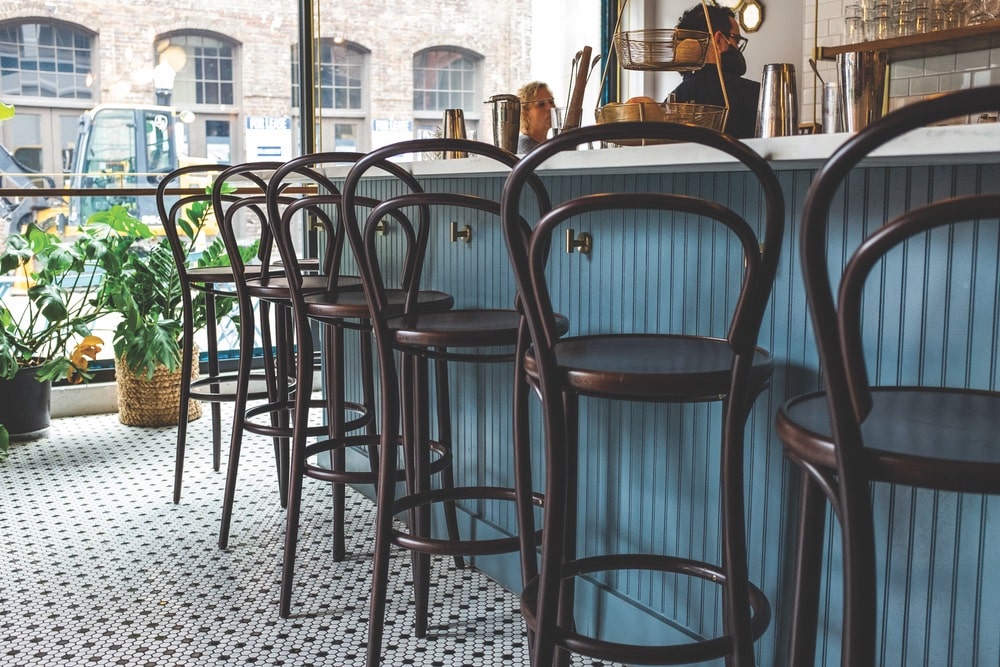 Adapting Bandit Pâtisserie's business model is one of many solutions Kristen and Victor have devised to keep both businesses up and running. Pastry deliveries, grilling on The Essential's patio, introducing an outdoor frozen drink machine—the list is long, innovative, and most importantly, successful. "We embraced what was happening," Kristen says of their attitude. Adds Victor, "We were willing to upend our concepts in hopes of engaging people in the pandemic, and that's paid off."
Though business is booming for Bandit and customers are clamoring for limited capacity seating at The Essential, Birmingham's dynamic duo aren't done innovating. Their latest undertaking is Essentially Mondays, a pop-up restaurant inside their eatery. Featuring fun monthly themes—everything from classic Italian to French picnic—Essentially Mondays are a way to treat customers to foods and experiences they wouldn't usually get at The Essential.
In a year packed with more lessons than most, the biggest for Kristen and Victor has been an appreciation for the scrape-and-claw climb that solidified a partnership built to withstand even a global pandemic. That bootstrap hustle, a necessity when mounting a restaurant without investors, has resulted in impressive agility amid sudden chaos. "Nobody wishes they were riding the waves of a pandemic," Kristen says. "But it's been good to see that the last five years have prepared us very well to make it work, trying our best to honor ourselves, our staff, and what we do."
— V —
---
Visit BanditBham.com and EssentialBham.com to learn more.
Tori Phelps has been a journalist and writer for twenty-five years. A longtime VIE collaborator, Tori is committed to storytelling that honors the subject matter and inspires the reader. She lives, reads, and bakes vegan biscuits with her family in Charleston, South Carolina.
ARTICLE CATEGORIES