Publisher's Note: The Entertainment Issue 2012
by Lisa Burwell
(With Apologies to Albert Hammond)
Members of the VIE team got on board a westbound 767 on January 11, 2012, and headed to Los Angeles to represent Northwest Florida in our marketing tour around the globe—the Golden Globes that is! As self-proclaimed ambassadors of good news about Northwest Florida's COLA 2 COLA®, we like to take VIE on the road to look for interesting stories while showing off our piece of paradise through the pages of the magazine. Creating a local magazine and giving it a global perspective was an interesting approach four years ago and, to stay true to VIE's roots, we're always looking for "The Story"—the one that is not getting a lot of ink, the real behind-the-scenes story, the philanthropic story—your story. When Sandra Brooks called last fall asking if VIE would be interested in partnering with her at the GBK Celebrity Gift Lounge at the 69th Annual Golden Globes (www.gbk.com), I had a moment when I shook my head in disbelief and wondered how a trek to Los Angeles could lead us to find new stories for the magazine.
VIE featured Sandra Brooks and her handmade, one-of-a-kind jewelry collection last year. From our first meeting, Sandra and I felt that a kindred spirit connected us personally and professionally. Because I respect her incredible gift for marketing, I gave consideration to actually becoming a sponsor. Questions began spinning in my mind. How could this benefit VIE? Why in the world would we need to go to Los Angeles? Would our readers like to get a behind-the-scenes look at what goes on prior to a big awards show in Hollywood? Well aware that celebrity holds a strong appeal in our society, and understanding what "star power" can do to launch a new company, we took the chance and took a piece of Florida's "Great Northwest" out West for some one-on-one product endorsement of our own.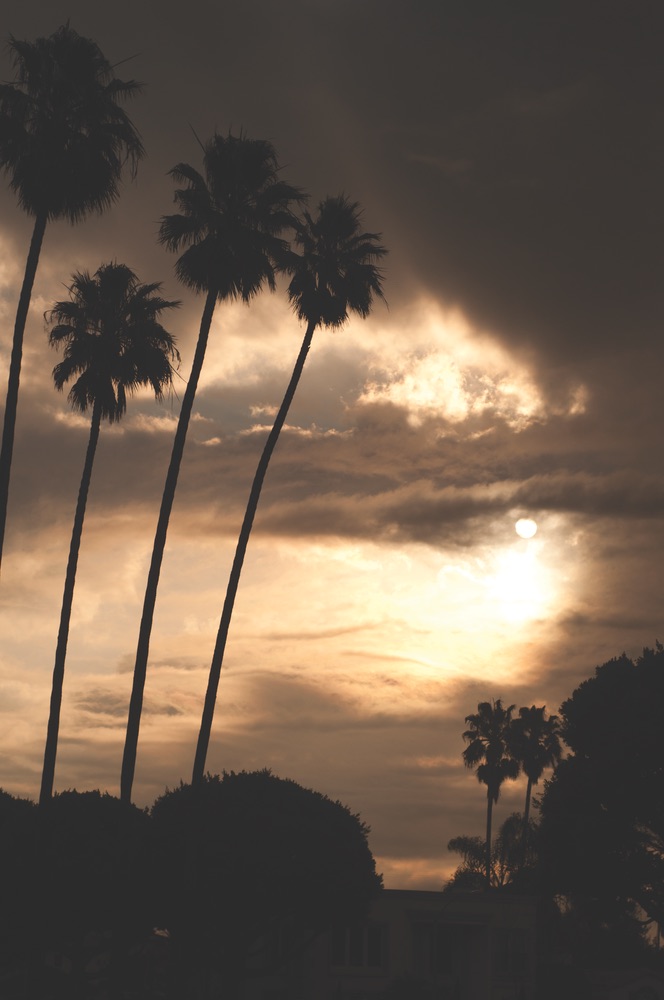 We met celebrities, publicists, agents, and directors, all of whom seemed to have a single-minded goal—to make connections. We met the most gracious, humble, and unassuming people; all seemed genuinely interested in our elevator pitch about VIE and Northwest Florida. Courtesy of Alys Beach on 30A (www.alysbeach.com), we presented Hollywood darling Jennifer Love Hewitt with a vacation at Alys Beach and a $1,550 gift certificate from Dr. Steven Weiner's The Aesthetic Clinique (www.aestheticclinique.com), so keep your eyes peeled for a celebrity sighting in town!
We met Jason Olive, playwright, actor, supermodel, photographer, and owner of his own branding and marketing firm. Jason is basically a Renaissance man with a charisma that almost outshines his good looks! He was impressed with VIE and offered us the possibility of featuring Livia Firth (wife of Oscar-winning actor Colin Firth) and her philanthropic cause, the Green Carpet Challenge, which encourages and challenges fashion designers to make eco-friendly gowns.
Our trip was a success: we believe we brought back interesting stories from L.A. for our readers and we have the honor of having the lovely Livia Firth grace VIE's first cover of 2012. Thanks to Sandra Brooks and Gavin Keilly from GBK for having us this past January at L'Ermitage Beverly Hills, where Gavin's team did an amazing class-act job with everything they touched!
You may be familiar with Albert Hammond's hit song from the '70s, "It Never Rains in Southern California." In it, the singer laments being down on his luck and stuck far away from home, but our experience in L.A. couldn't have been more different. We were blessed to have kindness and opportunity rain down on us. To paraphrase a line from the song: "It poured, man, it poured."
To Life!
—Lisa
ARTICLE CATEGORIES