By Tori Phelps
Most college students who travel to Ireland come back with tales of castles visited and pints of Guinness drunk. Few return home debating whether the highlight of the trip was having an audience with the Irish prime minister or getting notes from a director with the Royal Shakespeare Company.
University of West Florida (UWF) students fall into the latter category.
UWF's Irish Experience Program isn't a generic study-abroad opportunity. It's a life-changing trip for arts students, who immerse themselves into the country's rich cultural traditions and learn lessons that change the way they see the world—and themselves—forever.
The spark for this program linking the Emerald Coast (as Florida's northwestern shores are affectionately known) to the Emerald Isle was kindled through a casual conversation between colleagues. Howard Reddy, a UWF voice professor and the director of the Office of Community Engagement, suggested to Department of Theatre chair Charles Houghton that they take students to the Carlow Arts Festival in Ireland. The suggestion was off-the-cuff, but the destination wasn't. Carlow is Reddy's hometown, and he's well versed in the acclaimed festival's stellar offerings.
Not only was Houghton interested, he took the suggestion one step further. He proposed that the students perform an American play at the festival and stage an Irish play upon their return.
Of course, it wasn't just up to them. The creation of a new international program needed endorsement from further up the academic chain of command. Luckily, Dr. Brendan Kelly, vice president for university advancement, was immediately on board. Coincidentally, Kelly lived in Carlow during his own studies abroad and is a staunch believer in exposing students to unique learning opportunities. "Those don't necessarily occur in traditional classrooms," he says. "That's especially true for fine and performing arts students."
As an administrator, though, Kelly's decisions have to be filtered through the lens of increasing UWF's value to the local community, as well as to the wider global community. His yardstick question: "Will Northwest Florida be a better place because of this program?" In the case of the proposed Irish Experience Program, the answer could only be yes. Allowing students to showcase their talents on a world stage and forge international connections had a long list of pros and no cons.
And so began the work of transforming the idea into a concrete agenda. As it turned out, Reddy's knowledge base was much broader than just the logistics of the Carlow Arts Festival. His impressive connections, born from a lifetime of voice and theatre collaborations, produced an itinerary beyond what anyone—except Reddy himself—could have imagined.
He began by reaching out to the artistic director of the Carlow Arts Festival, a nearly four-decade-old cultural extravaganza encompassing visual art, music, theatre, literature, and history. Reddy also got in touch with the Carlow Little Theatre and Carlow College, which ultimately served as the students' headquarters during their stay.
The Irish Experience Program began to take shape as a series of cross-cultural partnerships designed around education, performance, and creativity. It would be rigorous from an academic perspective and include an action-packed touring schedule.
All it needed was participants.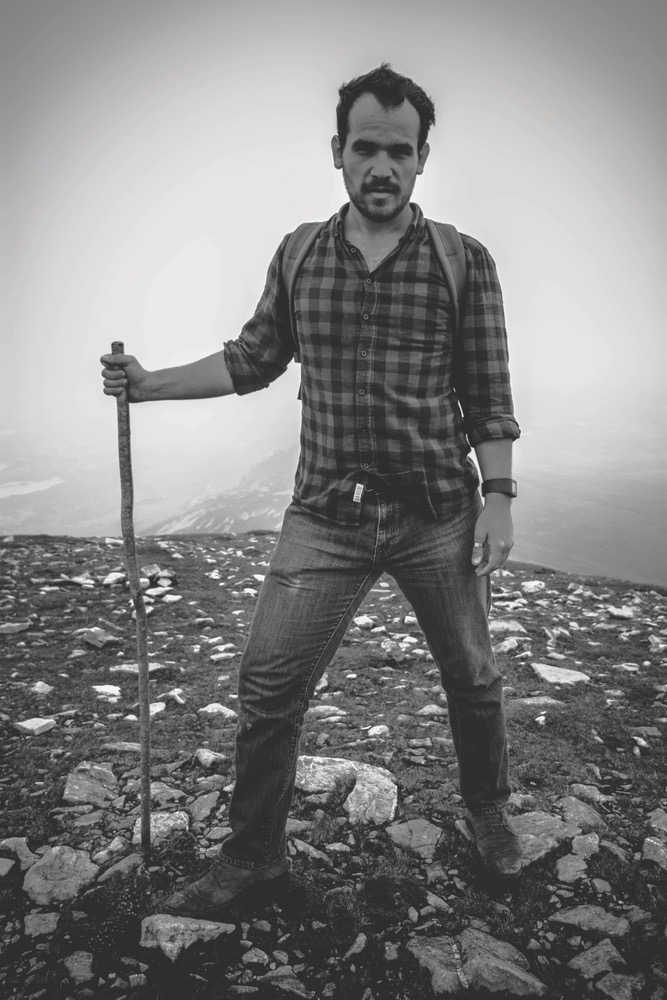 There was no lack of interest there. Three years ago, nine theatre students, accompanied by Reddy and Houghton, made the inaugural month-long trip to Carlow. The first leg included some get-to-know-you touring around Ireland. The students had decided to perform Martin McDonagh's The Beauty Queen of Leenane when they returned to Florida, so the group traveled west to Connemara and Leenane itself. It was an important element, Reddy says, because Irish writers and poets are often affected by landscape in a way that can be difficult for the non-Irish to grasp. "The west coast of Ireland is beautiful; it's where the landscape is at its most dramatic," he explains. "The area was a shock to the system coming from Florida, but in the creative arts, that's what you need."
Afterward, the crew returned to Carlow for the festival. There, students performed two comedies by James McLure, Laundry and Bourbon and Lone Star, at the George Bernard Shaw Theatre, directed by Sam Osheroff. They also took in the Festival of Writing and Ideas, a corollary to the Carlow Arts Festival founded by Vivienne Guinness (yes, of that Guinness family) that brings together iconic writers and thinkers.
The trip ended in Dublin with a once-in-a-lifetime meeting with Enda Kenny, the Irish prime minister. Why would the country's leader take time to meet with American college kids? It was thanks to a combination of Reddy's powers of persuasion and the PM's own deep-seated belief in the program's goals. "The United States of America and Ireland enjoy a strong bond of friendship that crosses educational, cultural, and economic ties," Kenny shares. "It is important to us to maintain this relationship by building new bridges between our nations and to strengthen our centuries-old friendship. As such, it was a pleasure to meet Howard and the students during the inaugural visit of the University of West Florida's Irish Experience Program."
An unmitigated success from start to finish, there was no doubt the program would become a permanent addition to UWF. The second outing expanded to include students from the Art Department, as well. The schedule expanded, too, incorporating more workshops and programs that took the experience to new heights.
"The United States of America and Ireland enjoy a strong bond of friendship that crosses educational, cultural, and economic ties."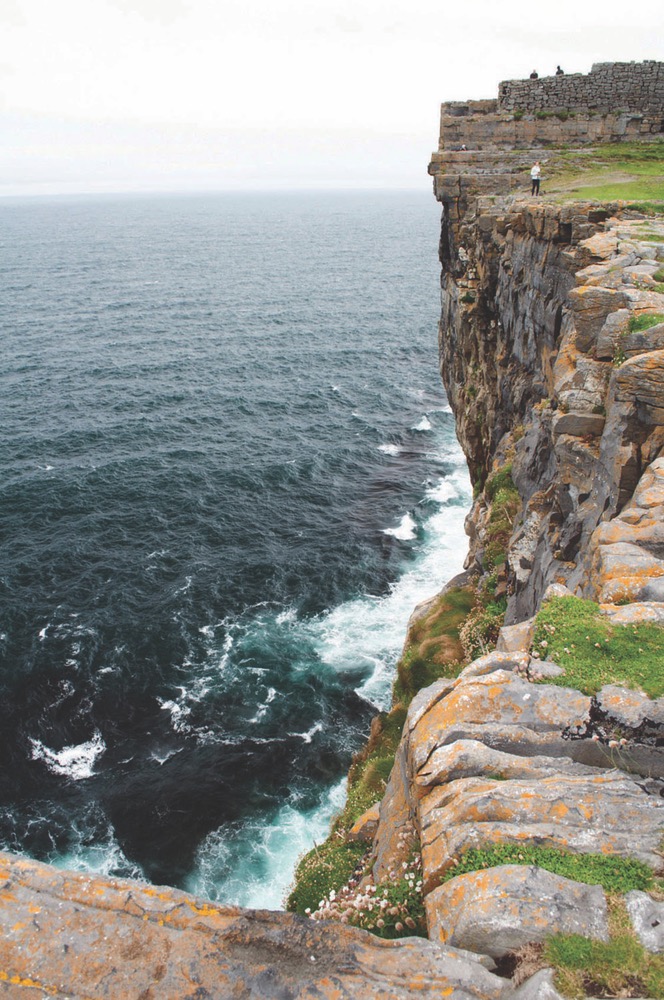 The second program's trip to County Donegal to research the play the students would perform back at UWF was even more powerful than the first. Among their adventures in this northwestern area of Ireland, the setting for Brian Friel's Dancing at Lughnasa, was spending a day at a restored farmhouse-cum-heritage center that was remarkably similar to the home described in the play. But the highlight for theatre major Kerry Sandell was the group's interaction with a Donegal butcher whose shop the late Friel frequented. It seems Friel, a Northern Ireland native, wanted to get a feel for the local language and its colloquialisms. His solution was to sit at the butcher shop for hours, simply listening to people speak. "We got as close to talking to Mr. Friel as we could in being with this gentleman," Sandell says. "And afterward, I wondered of the play's characters, 'Is this one based on someone who used to come here and get meat on Friday?'"
With a more robust understanding of the place and the characters behind Dancing at Lughnasa, the group moved on to practicums with staggeringly influential coaches. Theatre students snagged a series of workshops that included one with a prominent Irish actor and an audition workshop with Maisie Lee, a former resident assistant director of the Abbey Theatre, Ireland's national theatre. Students also spent a full day with Donnacadh O'Briain, a former assistant director with the Royal Shakespeare Company. "We were not only trained in Shakespearean performance, but we also got to do a scene in front of someone from the Royal Shakespeare Company," Sandell says with wonder.
Visual arts students had their own opportunities to study and forge relationships. A workshop with celebrated Irish artist David King, facilitated by Carlow artist Catherine Ryan, took place at VISUAL, which is recognized as one of the country's top galleries. They also climbed legendary Croagh Patrick, the site of St. Patrick's forty-day fast in 441 AD, with art supplies in tow to capture the breathtaking scenery atop the mountain.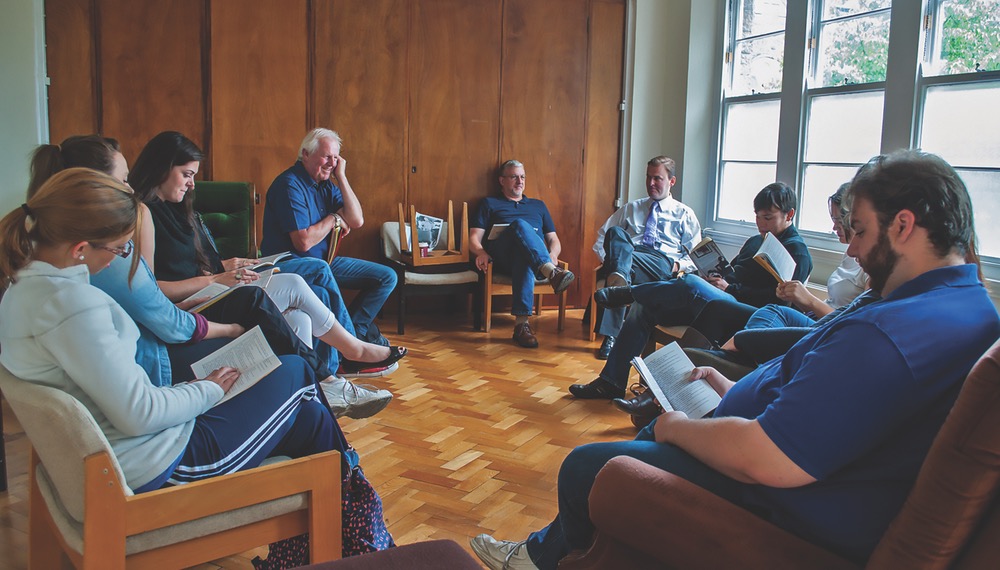 They got a new outlook—literally—as well as something else that's hard to come by at school: their instructor's undivided attention. Traveling with the art students was John Markowitz, program director for the Department of Art at UWF, who concedes that a typical semester's hectic schedule isn't conducive to full engagement from either the teacher or the students. "Here, they just focused on painting, drawing, photographing, and experiencing a culture firsthand," he says. "It was just four students and me traversing a country, which allowed for interactions that are impossible in a classroom with fifteen to twenty other students. That's why you can't substitute a classroom setting for this kind of experience."
Once again, the centerpiece of the trip was the Carlow Arts Festival. This time UWF students staged All in the Timing, a series of comedic plays by David Ives. This very American work was an intentional choice, Reddy says. He was advised that comedies were the best way to introduce the university and its students' abilities to the festival's audiences. They've stuck to the advice for two years. "Next year, we'll probably go with something more classic," Reddy predicts.
On top of performances in the George Bernard Shaw Theatre, the UWF delegation was part of the festival's floating barge troupe that created mini pop-up festivals in different towns every night.
The group again ended its trip in Dublin. And while there was no meeting with the prime minister, they did meet with US Ambassador to Ireland Kevin F. O'Malley. After learning about the ambitious program, O'Malley said, "I applaud the success of the University of West Florida's Irish Experience program and welcome the contribution that this initiative makes to the US-Ireland relationship."
The Irish Experience Program doesn't end when the plane takes off from Dublin Airport. Students still have to perform the Irish play they put so much time into researching. And both years, a little bit of Ireland came back home with them in the form of Irish actor and director Paddy Behan, who directed The Beauty Queen of Leenane and Dancing at Lughnasa in Pensacola, Florida. Reddy says Behan has been instrumental in the program's success.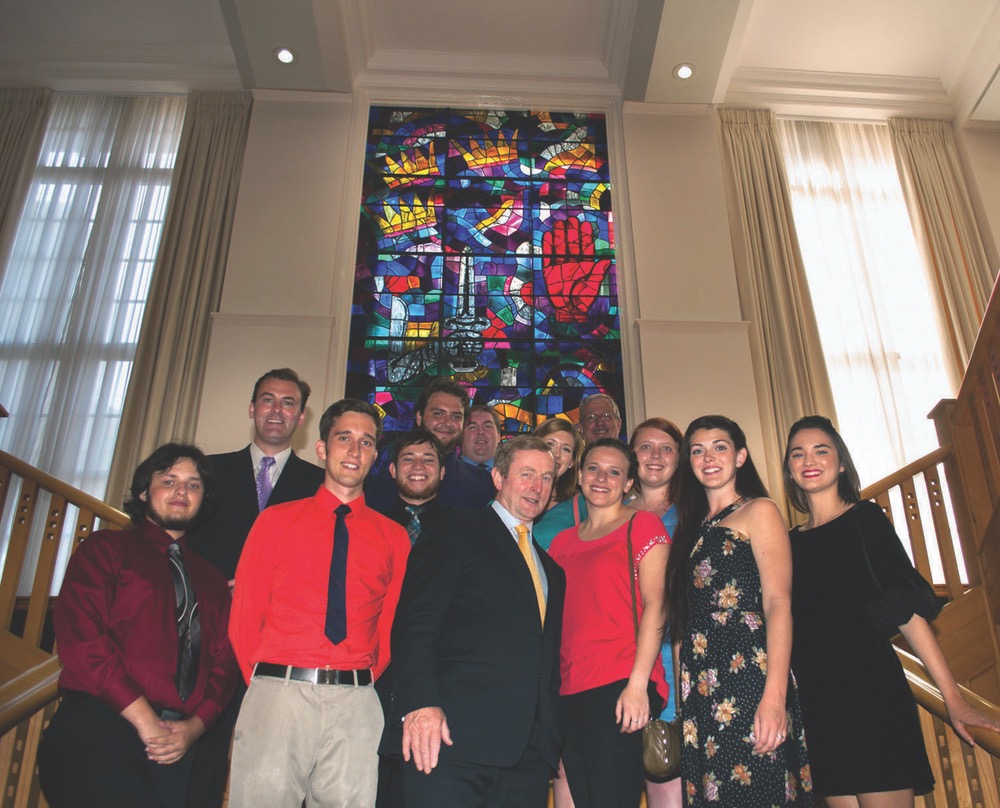 Houghton says the biggest change he sees in participants is their confidence level—a sense of focus and a passion that's exhilarating to witness.
This cultural give-and-take is what the Irish Experience Program is all about. Shane Stephens, consul general of Ireland in Atlanta, took note of its impact when he attended the UWF performance of Dancing at Lughnasa. "It's a program of great quality and authenticity," he says. "By presenting American culture in Ireland and Irish culture in the US, University of West Florida participants have been wonderful ambassadors for both sides."
Now gearing up for its third run, the program is expanding yet again to include music majors. And the best may be yet to come; Reddy says his strongest contacts are actually in the musical field, thanks to his own vocal background. Music students will work with coaches from the illustrious Royal Irish Academy of Music in Dublin, among other remarkable mentors.
The result, undoubtedly, will be as life altering for music students as it has been for visual arts and theatre students.
Houghton says the biggest change he sees in participants is their confidence level—a sense of focus and a passion that's exhilarating to witness. Markowitz has observed the same paradigm shift in his art students. Sandell, who graduates soon with a BA in acting, insists the experience was invaluable to her chosen career and also gave her the writing bug. "Theatre has this way of touching our hearts and challenging us with things we might not receive in other ways," she says. "There's a lot of room for telling stories of hope, survival, and inspiration."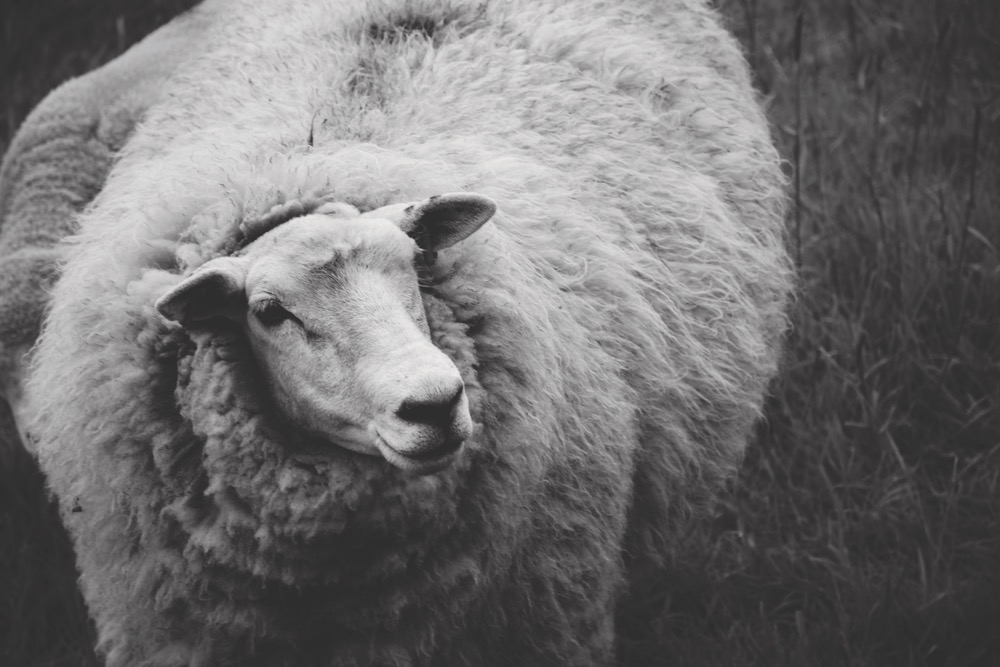 Reddy isn't surprised that Ireland cast its creative spell on the students. The fact that Ireland is synonymous with theatre, poetry, and song is a pretty good indicator of its power to stir the imagination. Kelly, the administrator who studied in Ireland, has also spent time in the Middle East and China as part of educational partnerships. "Not every place is Ireland," he says simply. "It's very unique in terms of how the arts are the threads that make up the fabric of society."
There's an entire team responsible for making the Irish Experience Program a reality, starting with a university that fully supports outside-the-box (or classroom) opportunities. But without Reddy, the program would not be the marvel it's become—if it ever got off the ground at all. Houghton credits Reddy's enthusiasm and remarkable associations with creating a program of unrivaled quality. "Howard has been amazing with his time and contacts," he praises. "The opportunities our students have over there are tremendous, and it's because of Howard."
Reddy is delighted to be part of high-impact, experiential learning that celebrates collaboration in its purest form. And as for the fact that the program is strengthening cross-cultural links with his hometown? "It's satisfying," he smiles.
— V —
ARTICLE CATEGORIES