Today's Boutique Celebrates 30th Anniversary
By Sallie W. Boyles
Just as women's fashions come in and go out of style, specialty boutiques tend to enjoy a period of popularity before losing patrons to a new crop of shops in town. Marking its thirtieth year in business, Today's Boutique is a rarity. While many independent retail clothiers have closed their doors, Today's sales are surpassing previous records. As business partners who also celebrated their thirtieth wedding anniversary in January, owners Kim and Jim Dettle take none of their good fortune for granted. Reflecting upon life's ups and downs, they reveal why "friendship, fashion, fun" is not just a catchy tagline for their store; the words reflect a philosophy that fits them perfectly.
From their first meeting in Vail, Colorado, friendship and fun set the tone for their relationship. Kim, a self-proclaimed military brat who had the joy of living in Hawaii since the age of twelve, desired a change. Taking a break from teaching special education, she visited a college girlfriend in ski country and ended up managing a jewelry store there. Jim, who had grown up in the Destin-Fort Walton area, was in Vail temporarily to learn the art of jewelry making.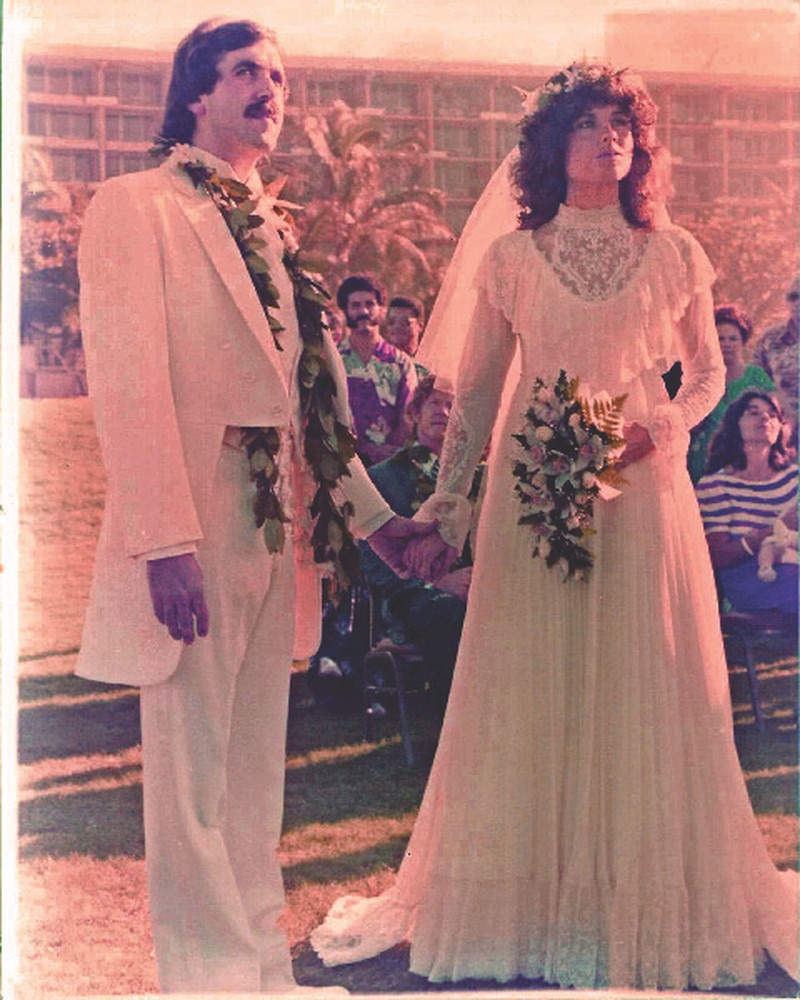 "It was a great place for us to meet," says Jim, referring to the active social scene. "There were seven guys for every girl, so I knew how lucky I was to attract Kim."
Between skiing and hugging to get warm, the two instantly connected. They dated for six months, and when the time came for Jim to return to the Emerald Coast, he sent a ticket for Kim to join him in Florida. "My parents wanted to know why I couldn't meet someone closer to home," says Kim. Quite simply, Jim was the one. Perhaps to her parents' dismay, the north shore of Oahu at sunset presented an idyllic wedding spot, but Destin would be their home.
Getting down to work, Jim initially made jewelry in the back of the store while Kim managed the front. They added gift items, but bringing in a San Francisco clothing line forever changed their direction in business. Rapidly creating a buzz about town, trendy women's apparel became their mainstay. Although the line that launched them into retail clothing was subsequently replaced by other collections, the Dettles now plan to reintroduce it. "Change is the only constant," says Jim. "Fashions come back reinvented."
Beyond keeping abreast of trends, the Dettles' ability to discern and interpret styles for their clientele has ensured Today's longevity. In addition to attending New York Fashion Week, they travel to Los Angeles, Las Vegas, and other regional apparel markets in search of looks that generate excitement at the shows as well as display elements that will appeal to women who live and vacation in Northwest Florida. Also, while eager to see fashion surprises, the Dettles are serious about preparing merchandising plans for their buying trips.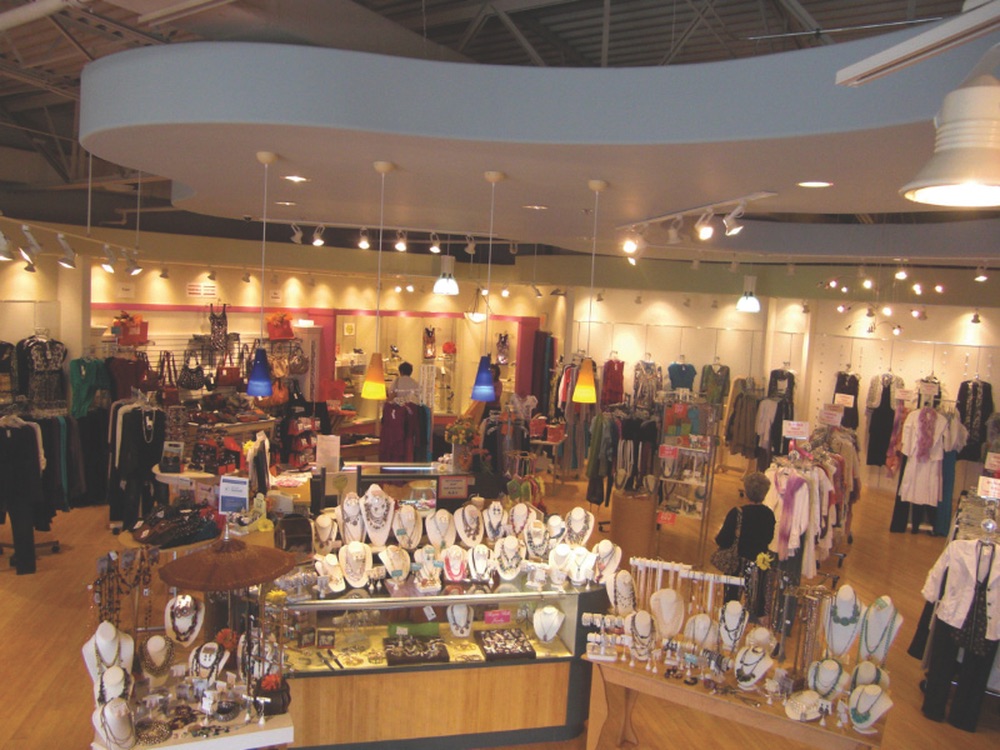 "We continually study fashion, talk with friends, listen to our customers, and consult with our manager and sales team," says Kim. "When we go to market, we go with a purpose. We know which designers we'll see, and we buy with our core customers in mind."
At the same time, Jim adds, "It's also important to scout out the entire show. We're always on the lookout for that hot designer who is grabbing everyone's attention."
Rather than stocking "pricey designer" apparel, the Dettles have found a niche in more moderately priced labels that deliver long-lasting quality and value. Among Today's preferred brands are XCVI, Desigual, Velvet by Graham and Spencer, Barbara Lesser, and Joyous and Free. "Our customers find their favorite clothes at Today's, and they wear them for years because the items are long lasting," Jim says.
Having the latest looks in stock is essential for Today's profile customer—a contemporary dresser with a youthful outlook. "We cater to the high-energy, fashionable woman, between twenty-five and sixty, who is looking for lifestyle clothes," says Kim. "Beginning with the basics that remain in style, we love to add trend pieces to update any look."
To freshen up this summer's wardrobe, Kim recommends skinny jeans, tunic tops, a great vest, and a fun, feminine dress. "Women are embracing ruffles, tiers, and lace like never before," she says. Scarves, too, remain in vogue. "The lightweight fabrics—shown in mixed prints, whites, and textures—are meant to hang loosely like a jewelry piece." Likewise, long chains are in this season. Designers also continue to favor white, but women who love color will find a rainbow of cool options, including orange, citron, corals, blues, aqua, yellows, and greens. "You'll also see the influence of purples and lavenders," Kim adds.
Relying on Today's to introduce the latest must-haves, customers appreciate the personal touch of an in-store fashion advisor. "We learn what each shopper likes and then recommend the right colors and cuts for her body type," says Kim. "We're here to help. When something doesn't look great, we tell her and pull other options." That straightforward approach builds trust and loyalty. "We've worked with many of our customers over such long periods of time," Kim adds, "that it's not uncommon for us to dress three generations of women in a family—grandmother, mom, and daughter."
Shoppers are certainly welcome to browse on their own and even shop online, but Today's salespeople are trained to engage and serve. "We'll pull three or four outfits together from top to bottom, including the shoes," says Kim, who emphasizes that her employees love helping people as much as they love fashion. "We also believe in treating our staff like our best customers." That philosophy seems to work. "When Jim and I are out, people make a point of telling us how amazing our salespeople are."
"It takes effort on our part," says Jim, "but we make it enjoyable and easy for our customers. It's unusual not to hear laughter throughout the store. Everyone is approachable; we don't do that mean, snooty thing."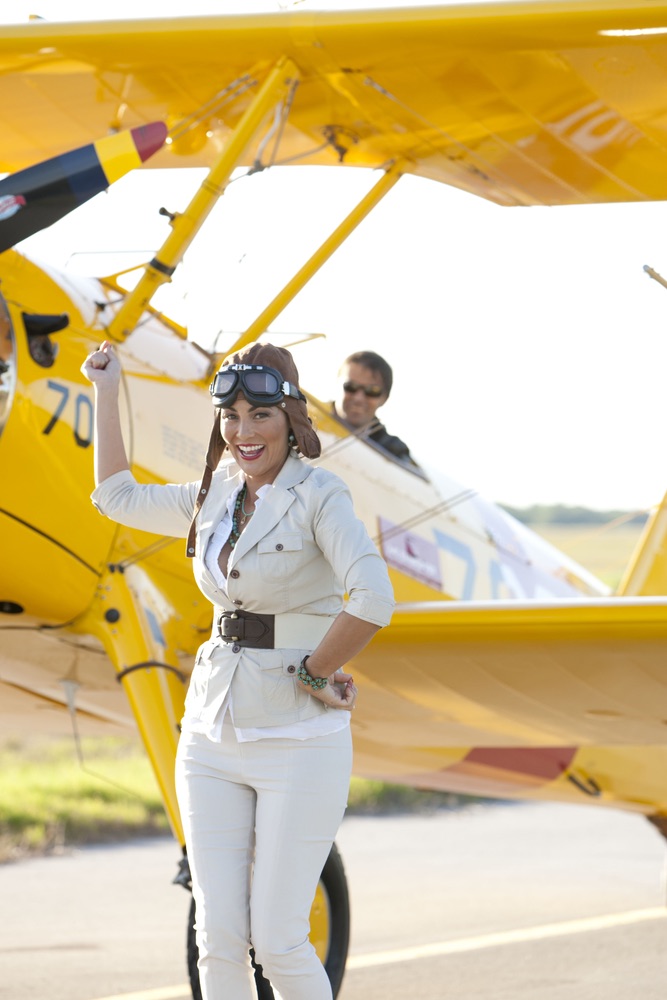 Healthy relationships with vendors have also been essential, particularly in the past few years. "Before the economic downturn," says Kim, "smaller buyers like us didn't have as much clout. Those one-sided relationships, however, could not continue. We've had to learn to rely on one another."
All have had to learn more creative, more efficient ways to operate.
"For twenty years we've worked with consultants who have helped us strategize and be prepared for hard times," says Jim. "Pointing out that the retail business is difficult in itself, they have struggled to understand why we would never pick up and move to a region that doesn't have hurricanes or oil spills. However, unlike other retailers who have not undergone so many challenges, we were positioned to react when the economy crashed in 2008. We knew how to tuck in tightly and work hard." The Dettles openly discussed their financial situation with their staff so that all could comprehend the need to be on board with the plan. "We all agreed to cut back and get rid of the fluff. Everyone worked harder for less."
"Having made it through tough periods," says Kim, "we know that when our operations have to change, we can turn on a dime."
All that hardship makes you gain character.
If that is so, plenty of character building has taken place in the Dettles family since 2007, when Kim was diagnosed with stage IV breast cancer.
"Jim and I were in total shock, in disbelief," says Kim, who went for her first mammogram twenty years ago when a young friend was diagnosed. Without fail, she diligently continued her annual screenings. Mammograms, however, typically do not detect Kim's form of invasive lobular carcinoma, which occurs in about 10 percent of cases. "My husband found it when he did a little reach around and felt a little bump. The next three days were a whirlwind."
After the immediate shock, Kim faced a severe bout of depression along with a series of decisions. "My great husband got me through it, but I also had to learn to be my own advocate," she says. "I fired the physicians who spoke negatively. When their words burned my brain, I replaced them with positive doctors who could breathe life into me. The mind-body connection within a spirit is essential. You have to know in your mind and body that you will heal."
Taking control empowered Kim. In addition to seeking the best traditional medical treatments at Mayo Clinic, she sought the emotional support of two other women with stage IV breast cancer. The trio, which included a lawyer and a nurse, called themselves "the three sisters" and gave each other nicknames: Lola, Peewee, and Ginger (Kim). Regularly meeting for lunch, they shared information about nutritional supplements and alternative treatments.
Tragically, Peewee passed away, and Lola's cancer returned. Seeking options, she learned about a Korean physician who achieves success using custom vaccines, containing adult stem cells, to repair the abnormal cells. What else could she do? Lola made a life-altering decision to see Dr. Woochul Moon.
Her journey entailed a twenty-hour flight to Korea, followed by a month of vaccines, as well as conventional therapies. Doctor Moon specifically formulates each vaccine for the individual's chemistry and condition. In addition to cancer, he treats Alzheimer's and other diseases. "When Lola came back one month later, her PET and CT scans were clear," says Kim. Her cancer had disappeared.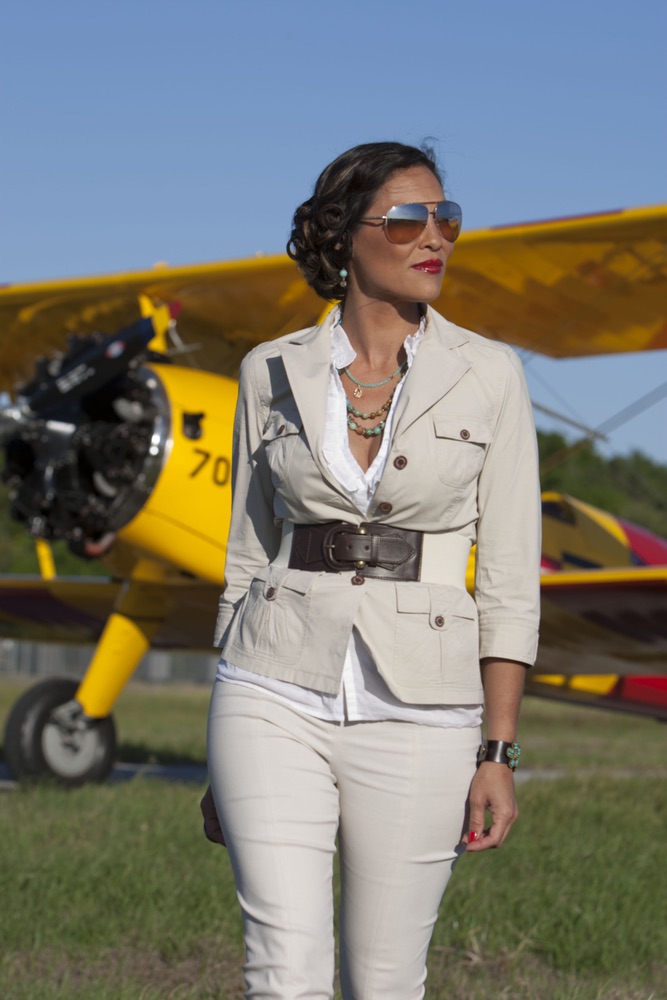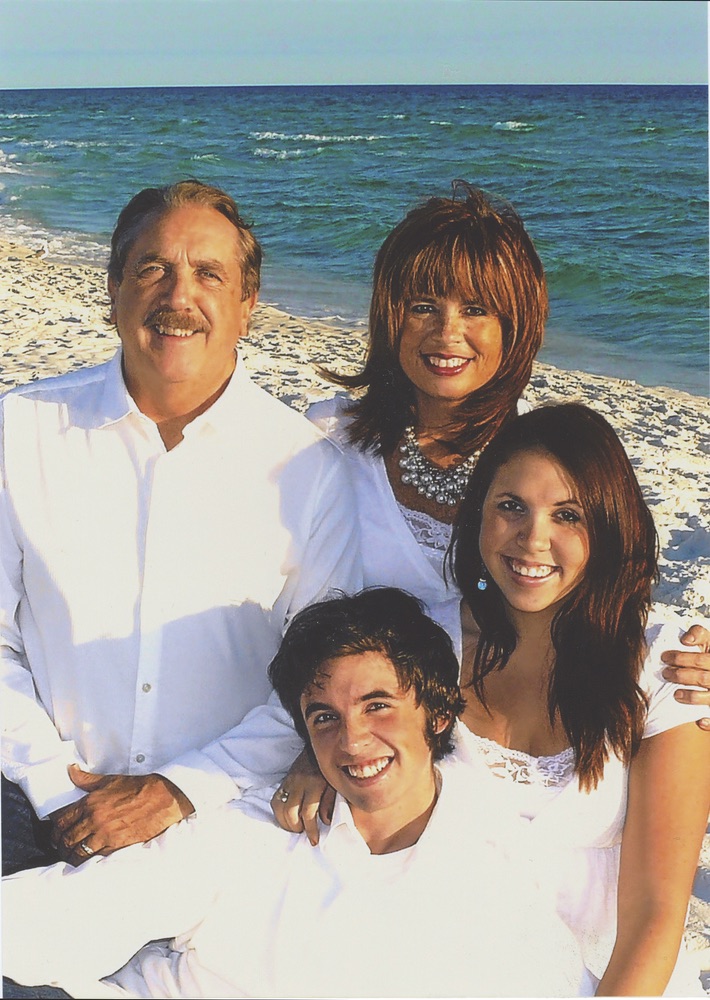 With Lola's remarkable news, Kim and Jim booked the next available flight to Korea. "Dr. Moon says, 'Get the beast while it's sleeping,' so that has been our strategy," Kim explains. "Following his recommendation, she continued with a series of monthly vaccines. Since he has a clinic in Cabo San Lucas, Mexico, she didn't have to travel quite so far for the boosters. Kim and Jim, in fact, took their two children along in May to mark her last treatment. (It was also a celebration of their children's milestones: their son graduated high school, and their daughter was accepted to FSU, where she will study fashion merchandising.)
Grateful that Kim could afford to choose from a world of medical options, the Dettles want to make it possible for those who are less fortunate to make their own personal cancer treatment decisions regardless of the cost. "We look forward to hosting a variety of in-store fund-raising events," says Kim. Today's also carries the ta-tas Brand of tees and gifts, and at least 25 percent of the company's proceeds fund breast cancer research.
In addition to cancer causes, Today's serves a number of community nonprofits. "We love putting on fashion shows," says Kim, who names the Destin Woman's Club and a number of big churches among those they support.
The Dettles also support one another. After thirty years as partners in business and marriage, their mutual admiration might seem extraordinary to some—especially to couples who could not fathom working together—but their sincerity is genuine. "Kim is the kindest person I know," Jim says. "This is a year of celebration; we have love in our lives!"
Echoing his sentiments, Kim says, "We can't wait for the next thirty years and to pass Today's on to the next generation. We're Golden Pond and Beyond."
— V —
---
Today's Boutique 4433 Commons Drive East, #E103 Destin, Florida 32541 Phone: 850.837.3160 Ext.4
Hours: Monday–Friday 10 a.m.–6 p.m. Saturday 10 a.m.–7 p.m. Sunday 12 a.m.–6 p.m.
ARTICLE CATEGORIES