By Greg Cayea
Webster's defines destination as "a place worthy of travel or an extended visit." My definition is far simpler.
A destination is anywhere and everywhere. If it's something we've never experienced and is full of laughter and good conversation, it's going to be well worth the visit. The great news is that we're entirely in control of all of it—where we go, how much we laugh, and the number of times we smile at a stranger on the street. We can shape a beautiful journey no matter where we are, even if it's going across the street to the gas station. Have you ever asked the gas station attendant how many children she has or where she is from? Ever gotten a hot chocolate there and drunk it by the side of the highway? It sounds silly, but at the core of that last sentence lies my philosophy of travel: to create adventure, no matter the destination. The destination is everywhere, and the grass is always greenest where we stand.
I can travel to Paris, but if I'm just going to stay at the Ritz on Place Vendôme, smile at nobody, and chat with the concierge in English about where I can take some fun selfies, then I might as well stay in Long Island and head to the mall to chat with the Urban Outfitters cashier. On a practical note, I could travel to Astoria, Queens—about ten miles from where I currently am—and venture out to a Middle Eastern restaurant with three tables and no prices or menu that doesn't even serve iced tea. That sounds like an adventure to me.
Here's a great trick I use no matter where I am: I wake up and ask myself, what could possibly make today fun? The answer always leads me somewhere new.
Staycations have been some of the best getaways I've taken—and I humbly accredit myself as a professional traveler. Playing tourist in my own town always gives me a new perspective and a pleasant sense of naïveté that allows me to wander aimlessly with ignorance and enjoy even the most mundane attractions—like wax museums. In Los Angeles, my ex-hometown, I decided I would stay put and go to Ripley's Believe It or Not! on Hollywood Boulevard, the most basic and touristy thing I could think of doing. I went with a friend whom I didn't know very well, and we played stupid and acted as though it was the most magical tourist attraction on earth. It was amazing—one of the best times I had during my six-year tenure in that terribly superficial yet magnetic city on the sand.
But you say, "No! I want to go somewhere really new, far away, and learn about an entirely different culture, Greg!" I understand! Stop yelling! All I'm saying is that El Paso felt just as foreign to me as Buenos Aires for many reasons—so did going from New York City to San Diego or Detroit to Boulder or Miami to the Everglades. You don't have to travel far to find a new culture. Sometimes we confuse wanting a fresh cultural experience with wanting excitement.
Here's a great trick I use no matter where I am: I wake up and ask myself, what could possibly make today fun? The answer always leads me somewhere new.
Let's assume for a moment that you are traveling to a new destination, like Machu Picchu or Glacier National Park or wherever. As most people do, I start off with a plan and do as much research as I can, but I only do that to have a few ideas to fall back on if I'm not in a spur-of-the-moment mood. I then let go of every single plan or site I intend to see and give it a go without having any strategy other than keeping my eye on the goal: adventure. To start, I try to talk to as many people as I can—the guy at the café, the barista, the mom who is dropping her daughter off at college and sitting anxiously next to me, the guy making pancakes in my hostel, the front desk clerk from Italy, the street performers busking in the town plaza, the club promoters trying to get me to attend some horrid strip club that night and drop their name at the door. The equation is simple: the more words I exchange with people, the better time I will have. If that doesn't work, I can always go to the Statue of Liberty or other local attraction.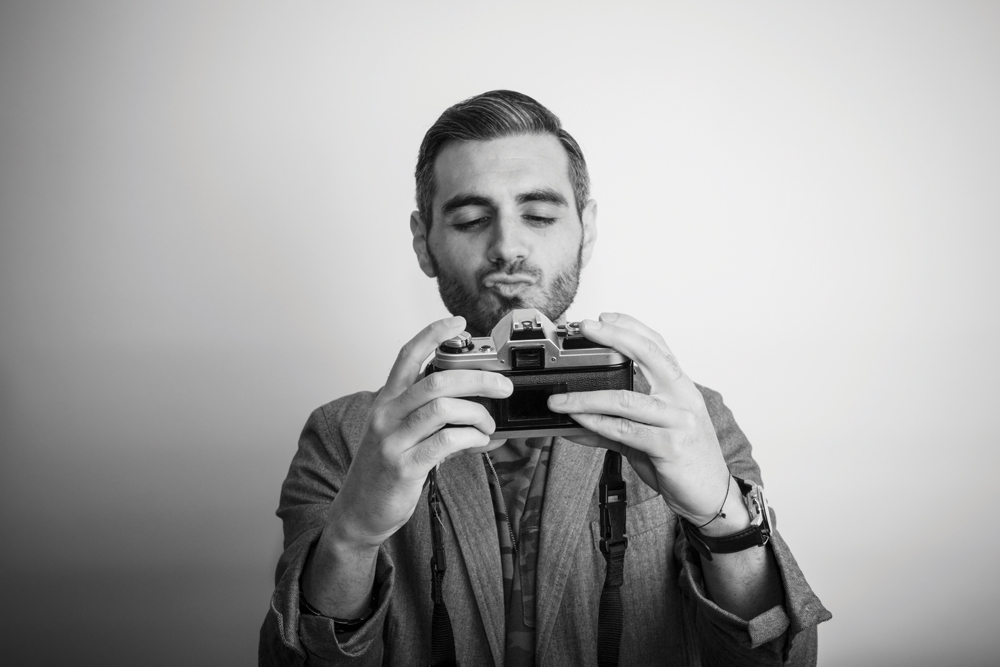 I find that I remember the most unexpected occurrences best. For instance, I don't recall the Plaza Mayor in Madrid very well—I mean, it's vivid, but I don't have any interesting memories of anything that took place there. I do remember the tiny Irish pub off that side street where my buddy got plastered with some Scottish girl who nearly died on the sidewalk from extreme intoxication. (That was fun.) And at the same time, I remember all the Gaudí buildings in Barcelona in the way everyone always hopes they'll remember them because I went with some girl who was crying on a couch in the hostel after she had just been deported from England.
"Todo bien?"
"Noo!" she shrieked.
In Spanish, I asked her, "Why you crying?"
"They deport to me!"
"So you're crying on the couch? In the living room?"
"I crying in the bathroom and sound to me more pathetic, so the living room I came! My room no is ready!"
"How can I help make your day better?"
She said, "I want to go to the playa." We went to the Park Güell and some of the other more touristy places Barcelona has to offer—the places that all those dumb American travel companies overcharge you for on their websites—and then we went to the playa. It was a blast! She helped me have an incredible day, and I helped her overcome her deportation, and now we're going to hang out in Santiago! It's not about the place you go; it's about the people you encounter and the community in which you immerse yourself. If you're not one to meet random travelers at a hostel or go zip-lining in Costa Rica with a group of strangers that you met on social media, then bring a local group to that one joint in Ocala, Florida—you can zip-line just about anywhere!
I then let go of every single plan or site I intend to see and give it a go without having any strategy other than keeping my eye on the goal: adventure.
Adventure is not a matter of being somewhere far away; it's a matter of enjoying and exploring the current moment wherever you're standing. The destination is under the soles of your sneakers—already here! We've all already arrived! (Deep, I know. But it's true.) The grass is greenest beneath your feet, and there's nowhere to go that you haven't yet gone, only actions to take that you haven't yet tried.
Enjoy your next trip, wherever it may be. Even if it's to the top of the Empire State Building, which I didn't do (and I'm from New York!) until I was twenty-six and had some friends in town from Argentina. And you know what? That building is pretty damn cool. If you look hard enough, you'll always see something new. Squint with care.
— V —
---
Greg Cayea is a Guinness World Record–holding traveler. He writes offensive short stories about his life exploits, then draws cartoons to illustrate them. Stay tuned at ScrambledGregs.com for his next adventure.
ARTICLE CATEGORIES