Publisher's Note: The Cultural Issue 2015
Give My Regards to Broadway
by Lisa Burwell
We have a diverse collection of topics in our first Cultural Issue; they range from the theatres of Broadway and beyond—and the musicians, singers, and actors who perform for those audiences—to an insightful insider's view of what it is truly like to live a military life. We showcase nerds and Dragon Con, pop-culture phenomena that are part of a rapidly emerging industry spun off of the superhero and science fiction themes that dominate Hollywood's offerings. We also feature many nonprofit organizations that continue to work toward improving the plight of those less fortunate. We welcome you to read all these stories and more.
What is the common denominator of our ever-changing culture, and how do we continue to enhance, rather than detract from, our society in the land of the free and the home of the brave? Creativity. It's the only thing necessary to resolve, inspire, ignite, and grow a society that celebrates life and promotes positive change. When we continue to have open minds and hearts and we desire exploration of our collective gifts and talents, we create a better world for our communities and ourselves.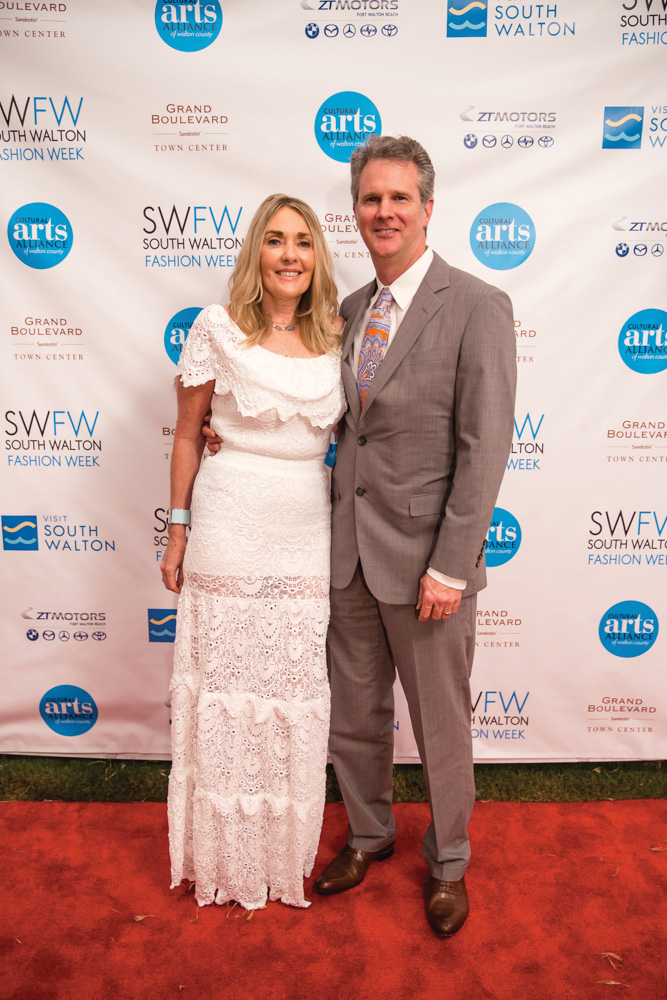 To say this issue is full of people who embrace this mind-set would be an understatement. Our cover girl, Kristin Chenoweth, lights up any room she enters—and that is before she even takes the stage. This powerhouse of talent, beauty, and goodness takes my breath away. The excellence she has attained in her craft is rivaled only by her sweet and generous spirit. She took part in a photo shoot at the United Palace Theatre in New York City just three short weeks prior to this publication. This creative collaboration of superstars in a glorious old theater was reminiscent of an era gone by. Read all about it in Lori Eckert's "A Cover Ten Years in the Making: Channeling Old Hollywood Glam."
We are proud to have partnered with Sinfonia Gulf Coast and its founder, Maestro Demetrius Fuller, as they achieve a milestone anniversary. Being in New York City with him, our entourage, Broadway greats, and musical geniuses for the cover shoot in the United Palace Theatre—one of the most beautiful places I've ever seen—was an honor. Here's to many more years and many more accomplishments, Maestro. Bravo!
My musings on the topic of culture and our cultural mores: keep thinking, keep creating, and keep being excellent. It will keep us safe.
To Life! —Lisa Marie
ARTICLE CATEGORIES