By Whitney Williams
On a freezing Saturday morning in NYC, I woke up with butterflies in my stomach. It was a combination of nerves and excitement—that feeling you get when you don't know what adventure may lie ahead, but you know it's going to be a good one. It was with this feeling that I dressed, hopping on one foot while putting my other into a pair of black skinny jeans and pulling on a black top before zipping up my black booties. As cliché as it sounds, when you're in NYC and you have no idea what to wear, you can never go wrong with black. I slipped the gold Positano Chain and Blue Agate Rock Anchor from my jewelry collection around my neck before sliding my arms into a camel trench. I heard sounds from the Today show in the background as I looked outside the hotel window at the cluster of buildings standing stoic and silent against the mayhem of honking and yelling and hustle and bustle of people on the streets below. With a jolt it hit me, as if I had been transported to that place and time for one purpose—Fashion Week. It was my first time ever to attend and I had to be at a show in a little over an hour. I wrapped a black pashmina around my neck for good measure and exited the Ink48 hotel into a blast of blustery morning wind.
On the cab ride over to Lincoln Center, the butterflies in my stomach flapped away as birds swooped low across the Hudson to my right. When we pulled up to Lincoln Center, I tried to take everything in: the media trailers swathed in Mercedes-Benz Fashion Week banners where I picked up my press pass; the Lincoln Center steps flashing "Welcome" in hundreds of different languages; and the row of town cars lining the streets. We crossed the giant threshold with the fountain leading to the entrance of Fashion Week at the center's Damrosch Park, past the plethora of photographers snapping away at anyone stylish or unique enough to be worthy of the effort it took to raise cameras to their well-trained eyes. We walked under the black Mercedes-Benz Fashion Week awning, upstairs and past velvet ropes, flashing our badges to the men dressed in black and wearing headsets who nodded as we passed. Then, finally, we opened the doors into a world I had only dreamed of experiencing.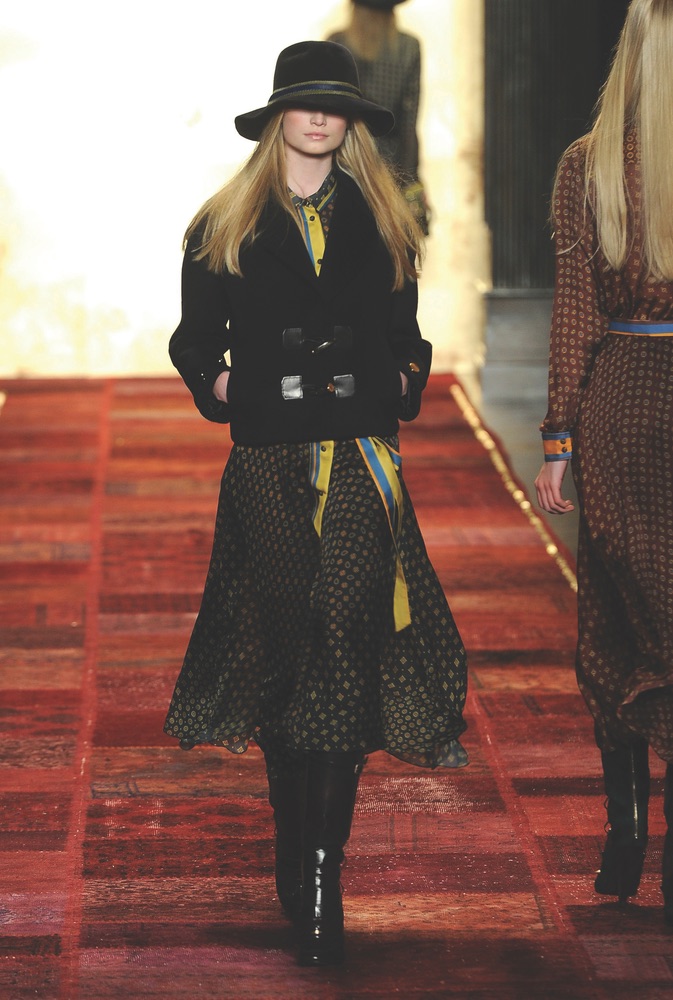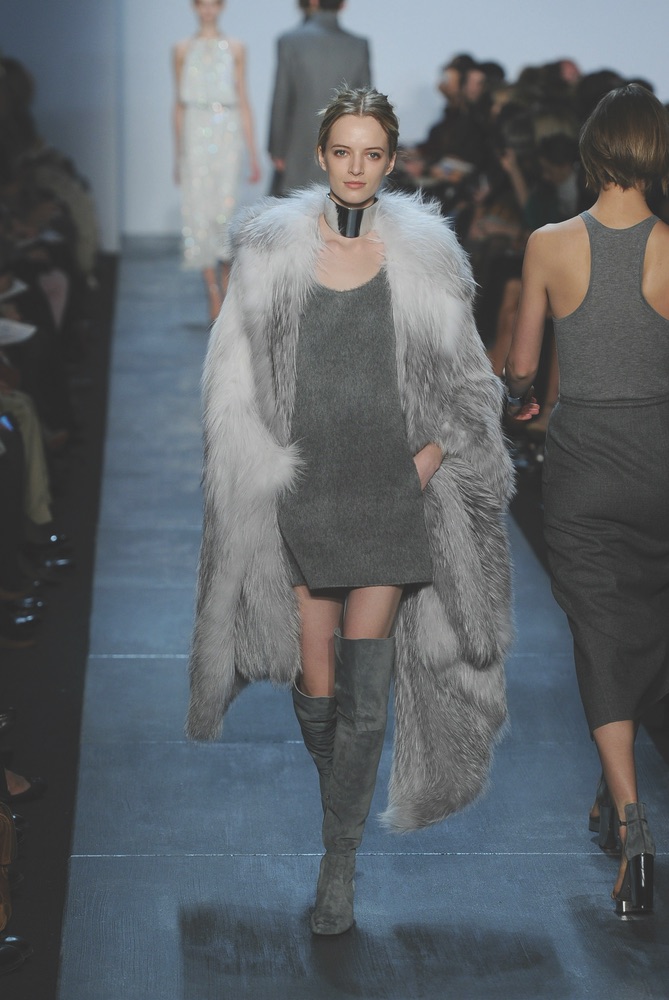 When the doors shut behind us, it took a second for my eyes to adjust to the mayhem surrounding me. The first thing I noticed were the women (or were they men?) towering above me in sky-high heels and tight leather pants. I saw fur coats in every shape and size. I saw hats everywhere: hats with feathers, a cap made of hot pink mesh, top hats tilted on bobbing heads. I noticed groups of twentysomethings in messy hair buns and long skirts, teetering on elevated platforms while wearing huge glasses reminiscent of the ones I saw my grandmother wearing in photos from the '70s. I caught snippets of conversations: "Did you see all the colors on the runway in Milan?" and another, "I was so impressed by that designer's nod to American heritage," and the man with dozens of chains around his neck saying, "I only wear vintage Louis Vuitton jewelry."
In the center of the room was an area marked off with velvet ropes leading to the "check-in" counter for upcoming shows. Above the check-in counter were three television screens, the center one with video snapshots of previous runway shows and on either side a screen indicating which designer was up next and in what auditorium. I noticed that, about an hour before each show, the designers' PR girls would line up behind the "check-in" desks, where patrons would check in for shows they were invited to and put their names on the lists for the ones they weren't. I later learned that people equate Fashion Week to success in New York; if you can get through the doors, you can get into almost any show you want to experience—the only challenge is getting through the doors.
The floor was the staging ground for correspondents from American and European fashion channels talking animatedly into mics about their impressions of the shows they had just witnessed. Bloggers and news journalists stood by with Nikons and notepads conducting interviews or trying to get the attention of some of the world's most fashionable people who hurried past them, going from one show to the next. I was like a kid in a toy store, mesmerized by everything shiny and sparkly surrounding me.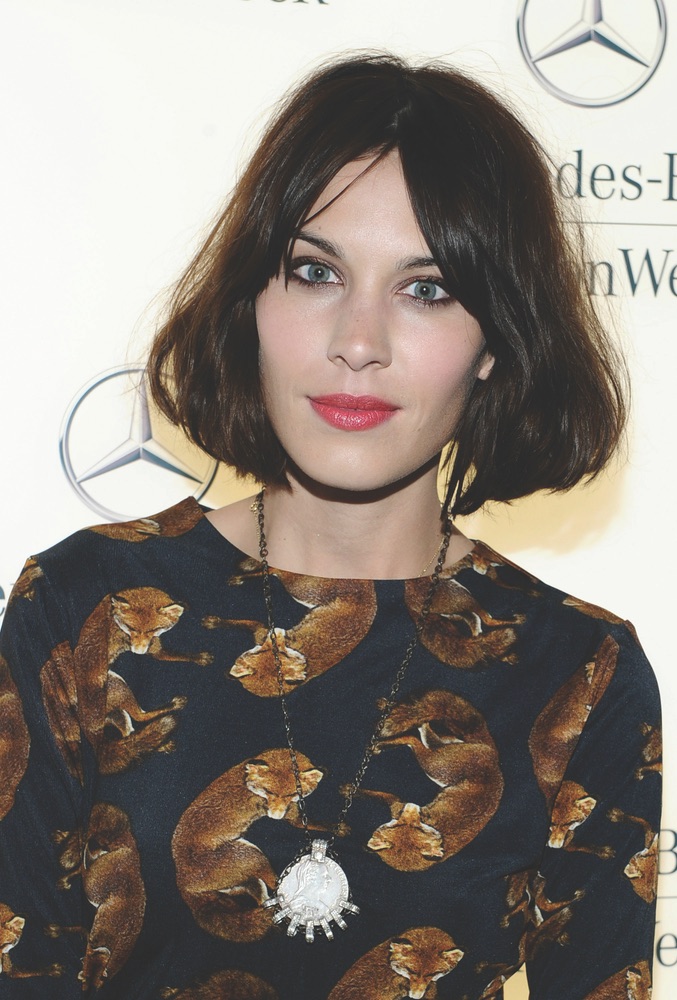 By the time my second day at Fashion Week rolled around, I came to a realization: no one can ever be fully prepared for what they may or may not see—so I went in ready for anything. I was standing near the entrance to the Tory Burch show, charging my iPhone at the Maybelline counter, when I learned from a videographer next to me that Tory Burch had hired his company to create a short film called "Tory Burch Presents Hanneli at Fashion Week." It was a behind-the-scenes look at Fashion Week through model-turned-blogger Hanneli Mustaparta's eyes. Instead of attending the Tory Burch show, I stood next to the videographer and listened as his assistant pointed out notables walking in for the show. I photographed Allure founder Linda Wells, Gossip Girl actress Kelly Rutherford, Kanye West and his entourage, and countless other celebrities, journalists, buyers, and socialites.
About an hour later, I found myself next to the CIRCA lounge (where Tory Burch and friends were being photographed for her accessories showcase) sharing a table with an editor from Ebony magazine, a buyer for Diane von Furstenberg's Hong Kong division (who kindly gave me her invitation to the DVF show), and a well-known fashion blogger who was attending Fashion Week by invitation from a number of designers who wanted her presence front row at their shows. It was there, sitting at that table, as a naïve first-time Fashion Week attendee and recent college graduate, that these women opened up to me about navigating Fashion Week and taking on a life in New York. I was real with them about my inexperience, and they were willing to open up to me about their experiences—all in all, a very productive lunch. A short time later, I was standing in line for the DVF show, clutching my invitation emblazoned with aqua, gold, and red stars and stripes: colors that I would see wrapped around the models strutting DVF's runway in the form of sequins, fur, and silk. I loved experiencing Diane von Furstenberg's show, not only for the celebs in attendance (Diane Sawyer, Molly Sims, and Fergie) but also for the inspiration behind her line—legendary American women who push boundaries and conquer dreams.
That night when I was back in my hotel room downloading photos and writing notes from my experiences that day, I started noticing a trend. In many of the photos were tiny children dressed as fashionistas standing next to their very fashionable mothers. Was a couture baby the latest must-have accessory? I decided to spend my third and final day at Fashion Week on the hunt.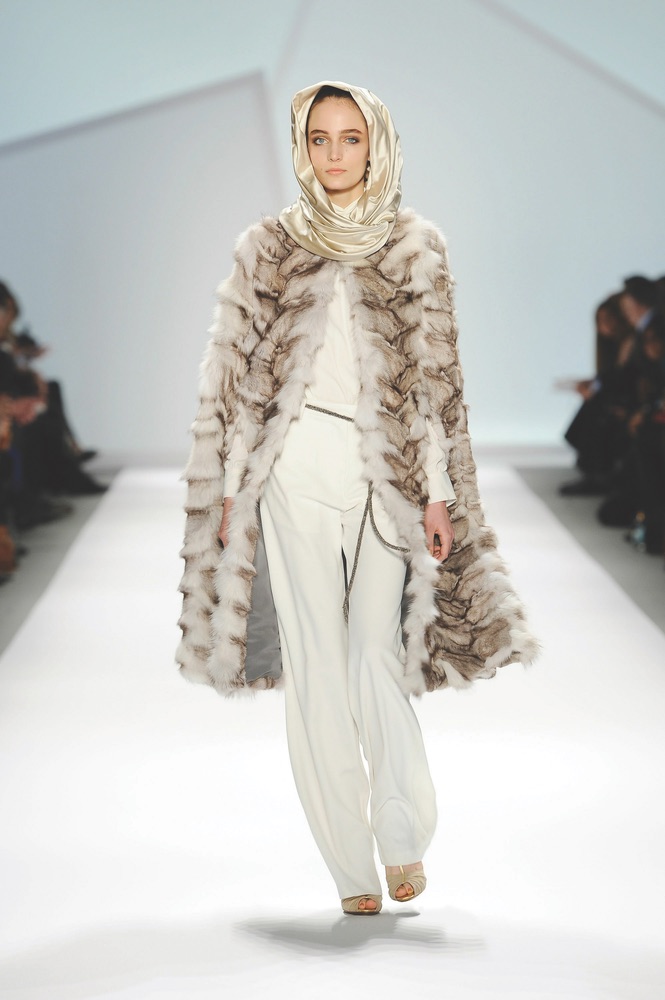 I arrived at Lincoln Center early on Monday morning on a mission—a search for couture babies. I scanned the crowd. I recognized the girls in the buns and '70s glasses, the men in hats, the cameras, the chaos. But where were the babies? From the corner of my eye, I spotted bunny ears. It was just a flash, but my instincts told me a couture baby was beneath them. I followed the bunny ears from a distance, noticing someone taller standing next to them. Could it be the bunny's mother? I edged closer, and sure enough, a cute little girl, all in black, stood clutching her mom's hand, while large pink bunny ears, which could easily have been borrowed from Marc Jacobs, created a statement atop her pint-sized head, giving her three-foot frame an extra foot of height. My first couture baby had been hunted down; I smiled at the irony that she happened to be a rabbit. The next one I spotted was a boy around the age of five. A top hat sat perched on his shoulder-length hair, while his tailored navy blazer created a unique contrast with his sequined pants and leather boots. He was standing beside his mom, who wore similar boots.
I couldn't help but wonder: in this recessionary era, were mothers now satiating their need to purchase couture by dressing up their children in the ways they wish they themselves could dress? Or maybe these couture babies really were the ultimate accessory, just a smaller version or extension of themselves realized through fashion. The more I started looking for couture babies, the more of them I saw. There was a little girl who resembled an Eskimo, decked out in a fur hoodie with grey shorts, pink leggings, and snow boots (another trend I was starting to pick up on). Gwen Stefani walked the catwalk after her L.A.M.B. show with son Kingston Rossdale decked out in army green pants accented in plaid, lace-up boots, and highlighted hair. The cutest couture baby of all had to be Alexander Wang's niece, an adorable little two-year-old who attended his show with an effortlessly messy but pulled together bun, fur coat, and Chanel bag.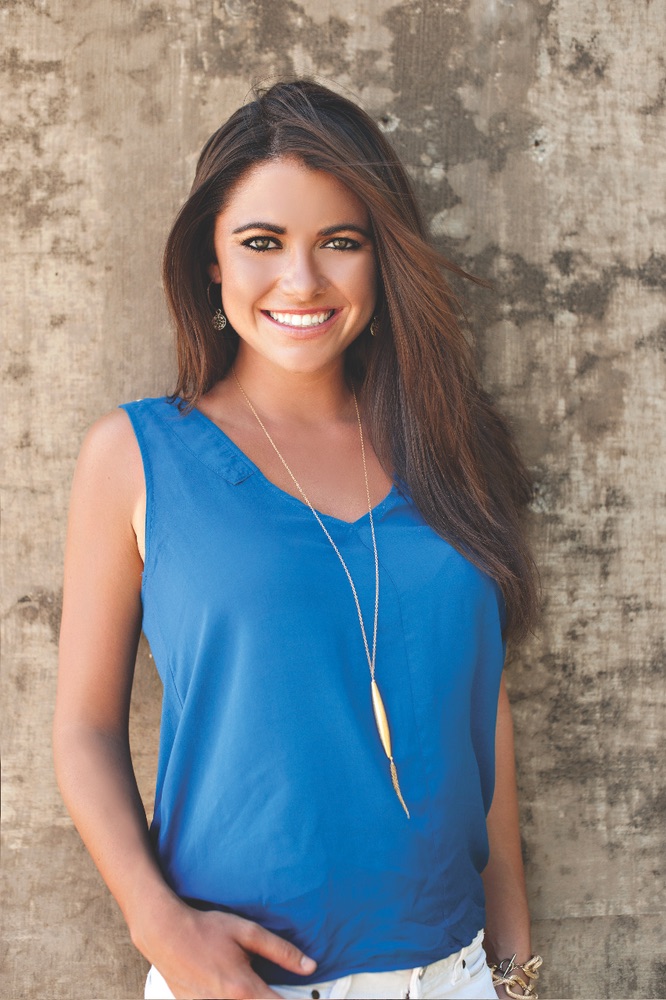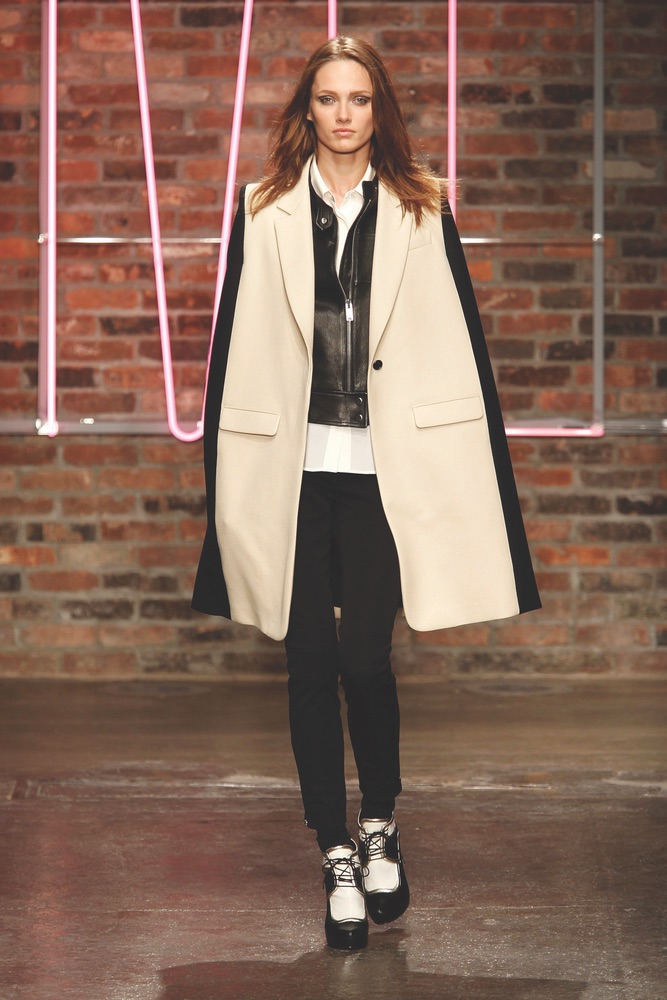 I was pondering this recent trend in fashion, the couture baby accessory. Was it something that was started by designers like Stefani and Wang? Were they designing miniature versions of their fabulous fashions for children to model in their shamelessly carefree existence? When I left Lincoln Center for lunch, I was still pondering this question when I saw a couture baby on Broadway in an ankle-length black parka lined with fur zipping past me on a neon pink scooter that matched her neon helmet. A woman walked a few feet ahead in a black dress and neon stilettos.
Then it hit me; maybe each of us has a couture baby inside. How can I blame moms using their couture babies as a form of self-expression, when I do it with so many things in my own life?
— V —
ARTICLE CATEGORIES