By Ava Wood
It's not a news flash that for the past few years national health care has been debated, discussed, and analyzed. (With the recent passage of the health care bill, a new era is being ushered in—time will tell how this will affect both the medical profession and our collective well-being.) What is noteworthy is that during those few years, as the communities of our region have developed, the quality of health care services has continued to improve through state-of-the-art facilities and high-quality physician care.
We now have facilities such as those of the Sacred Heart Hospitals in Miramar Beach and Port St. Joe, the Andrews Institute for Orthopaedics & Sports Medicine in Gulf Breeze, and countless other medical offices throughout the COLA 2 COLA area. These hospitals join the already well-established Baptist Hospital and Sacred Heart Hospital, both located in Pensacola, as well as Bay Medical Center of Panama City, Florida, which has consistently received numerous awards over the past several years.
To supplement the advances in improved medical infrastructure, best-in-class physicians from universities and hospitals around the country have opened or relocated their practices here. In years past, patients have had to travel out of market in search of physicians with exceptional knowledge and experience with cutting-edge medical techniques. Now, patients in need of specialty care have the comfort of knowing that there is a greater choice of physicians and services right here at home.
The vision for this "Up Close and Personal" exposé in VIE's newest Physicians Guide is to showcase and educate the reader about the capable medical community we live in as well as to allow a glimpse into the personal lives of the some of the physicians who live and work here. The unique relationship between patient and doctor is unlike any other: the trust and confidence fostered between them can be an important factor in attaining both the best medical experience and outcome possible. The medical profession is a noble one, and for many physicians it is their vocation first and their career second. Small-town living affords a sense of community not found in larger cities; knowing your physicians as neighbors, youth sports coaches, and fellow association and club members can sometimes provide a sense of comfort and security when seeking out their services.
In the following feature, VIE invites you to meet some of the physicians who are helping to change the face of our local medical community. Read on as they share their lives, philosophies, and goals, and educate us on the new procedures and treatments that serve our community.
---
Destin Plastic Surgery
By Tori Phelps
Prospective patients can find plenty of good plastic surgeons in even small cities. So why do people from all over the world seek out the services of Destin Plastic Surgery? Because, thanks to pioneering procedures performed by Dr. William Burden and Dr. Scott Ennis, it's simply known as the best. And when it comes to our bodies, no one should settle for less than the best.
Destin Plastic Surgery is the brainchild of Burden, who chose to open a practice on the Emerald Coast despite offers from Dallas and Washington, D.C. Within a few years, Burden resolved to act on his long-term business plan by creating a state-of-the-art regional beachfront center. The Grant Building, named after Burden's son, opened in 2002. Ennis joined the group the following year, bringing with him numerous awards and honors, along with extraordinary skills. He quickly adopted the surgical techniques Burden had developed and has contributed substantially to Destin Plastic Surgery's reputation as a premier center for excellence.
Burden and Ennis have agreed to give Emerald Coast residents a peek inside what makes Destin Plastic Surgery so successful—and share why there's never been a better time to explore everything the world of plastic surgery has to offer.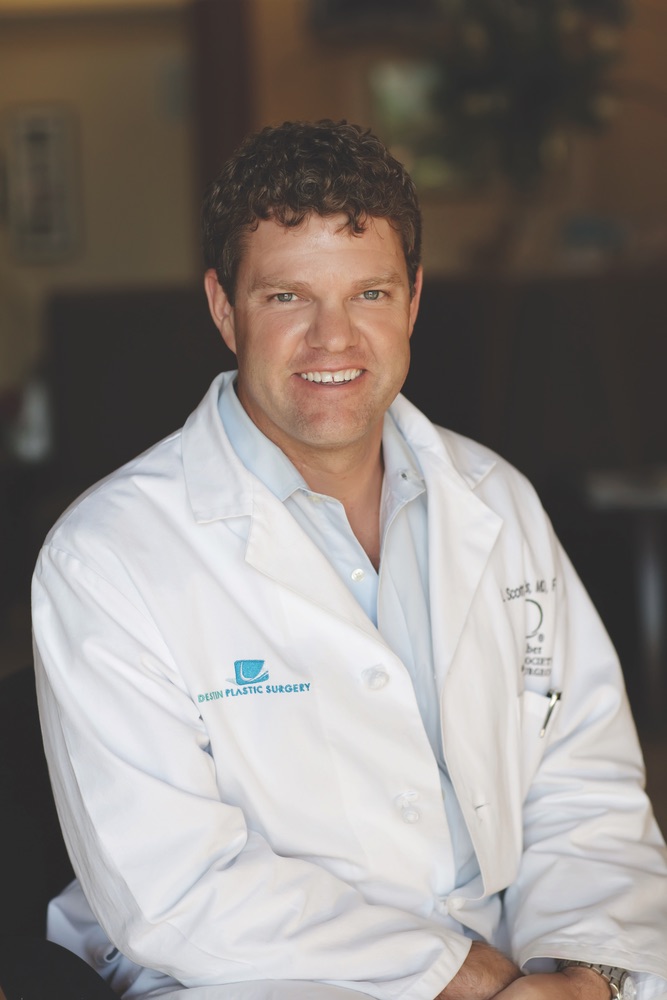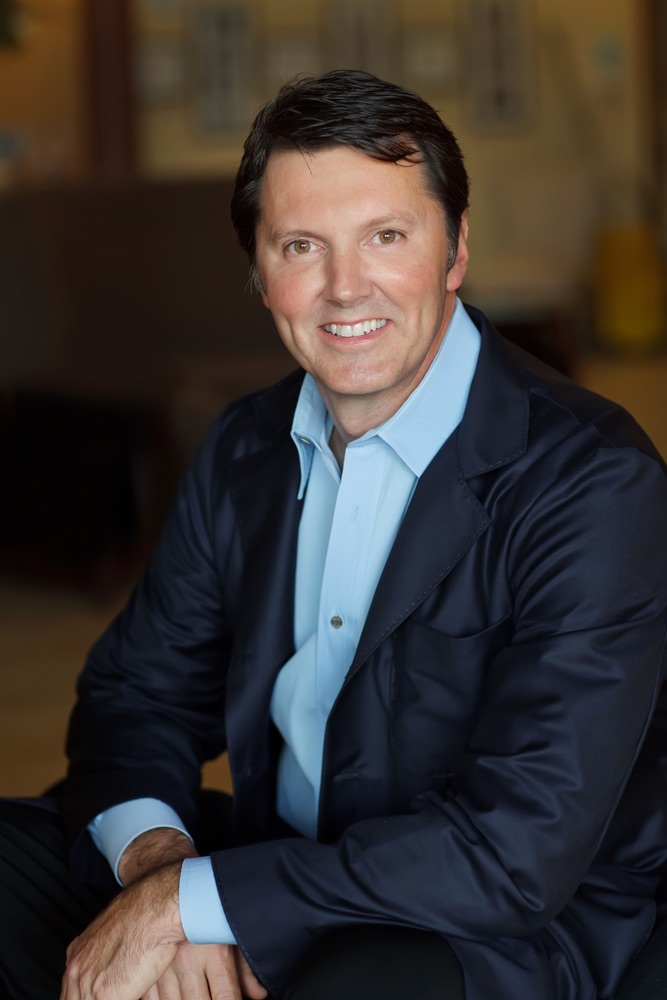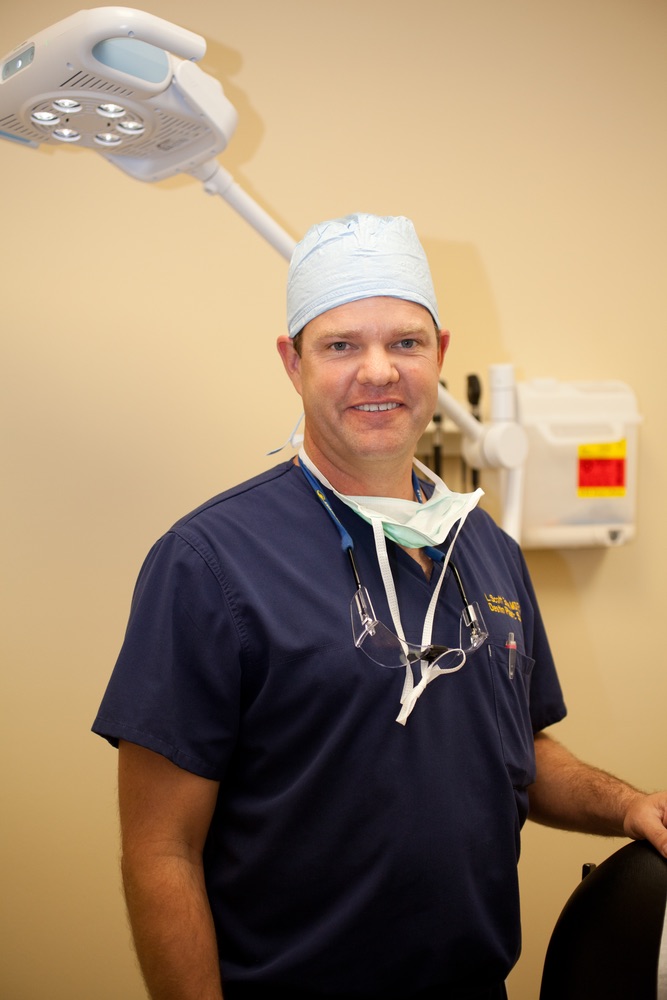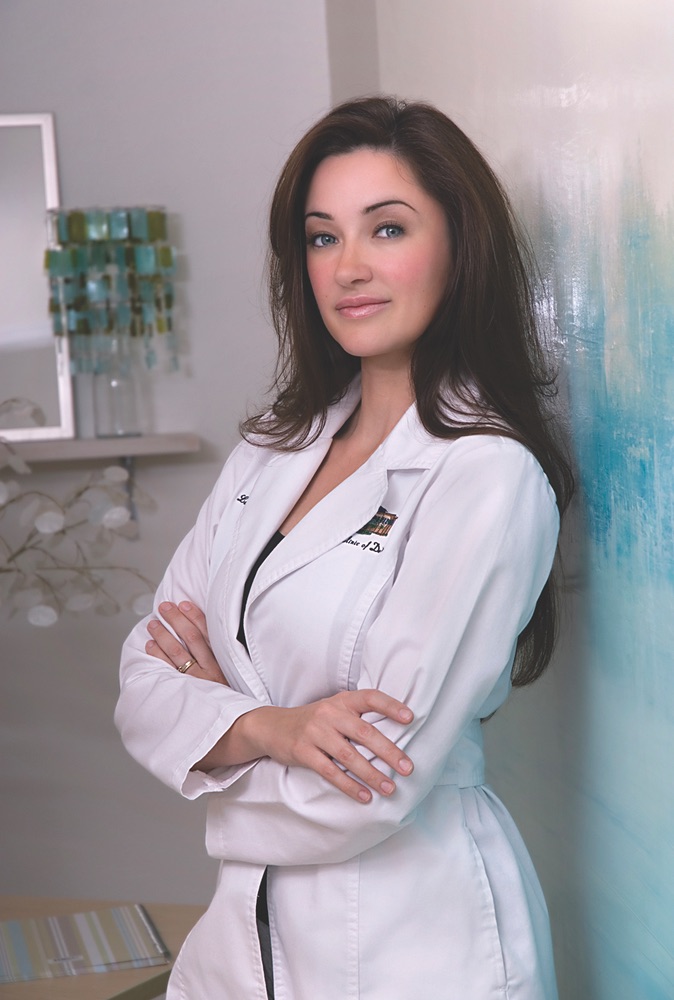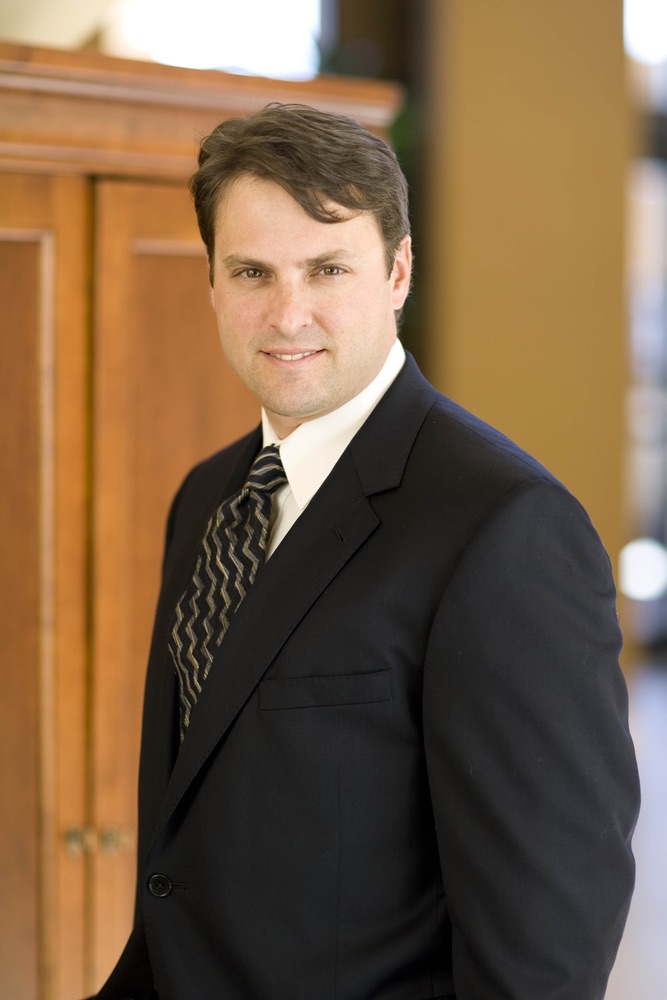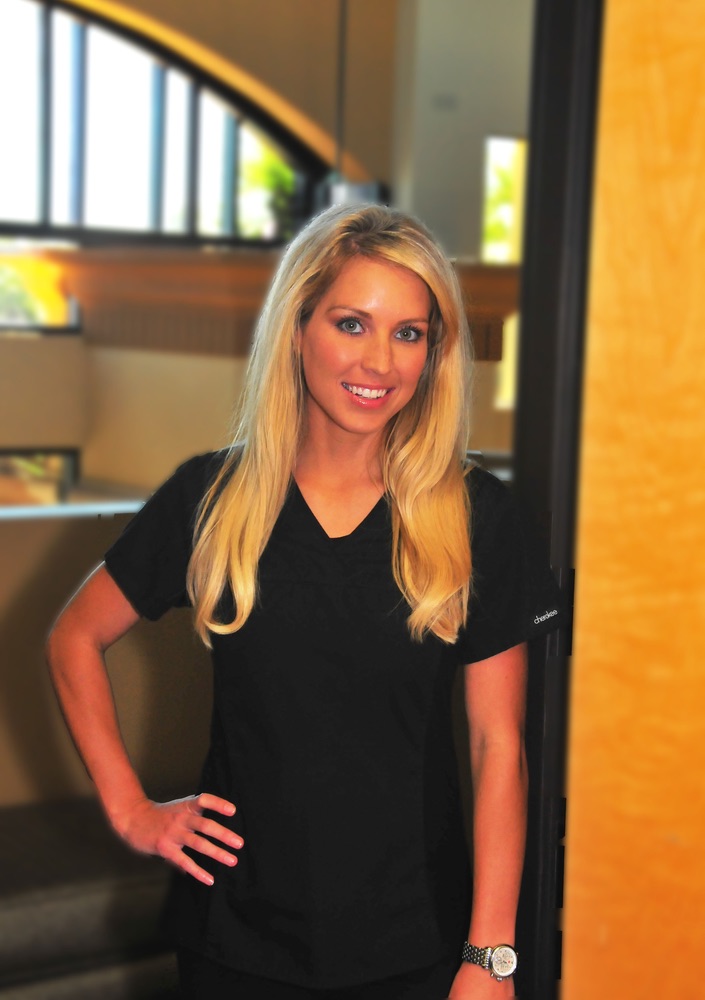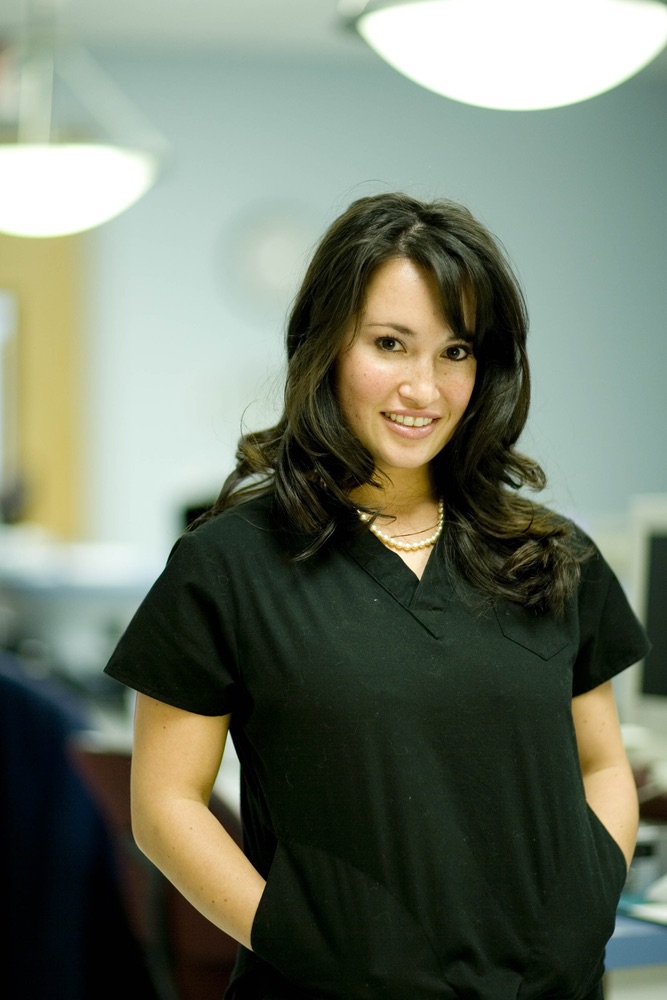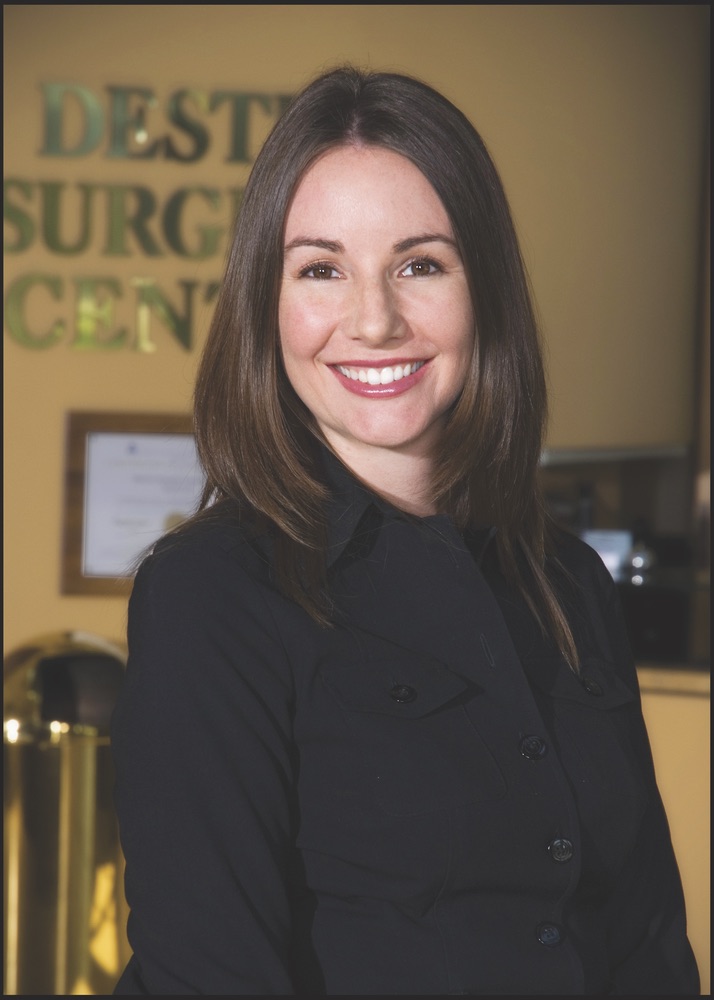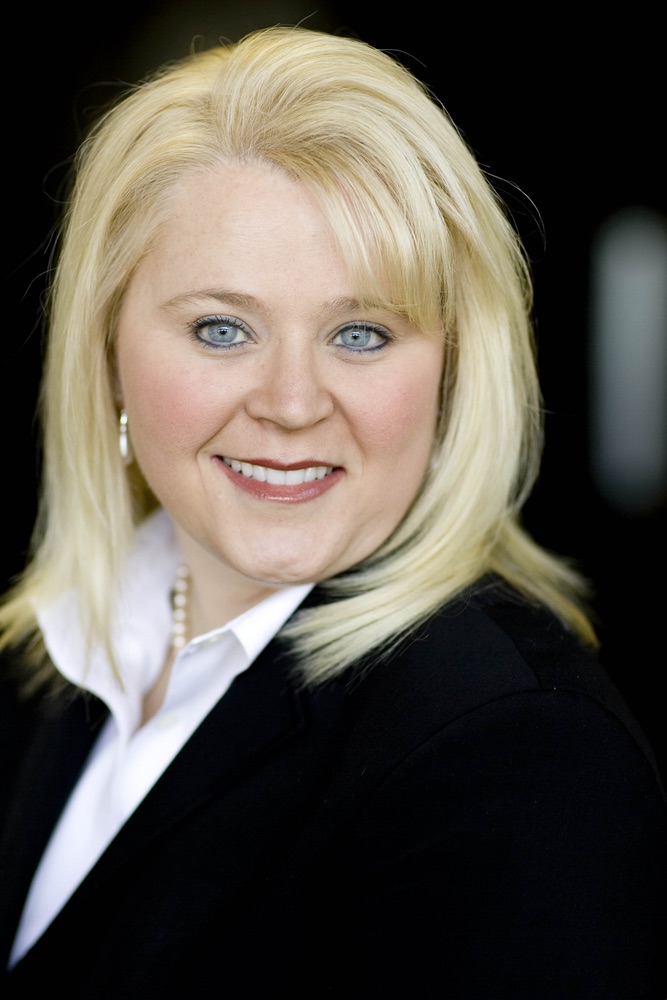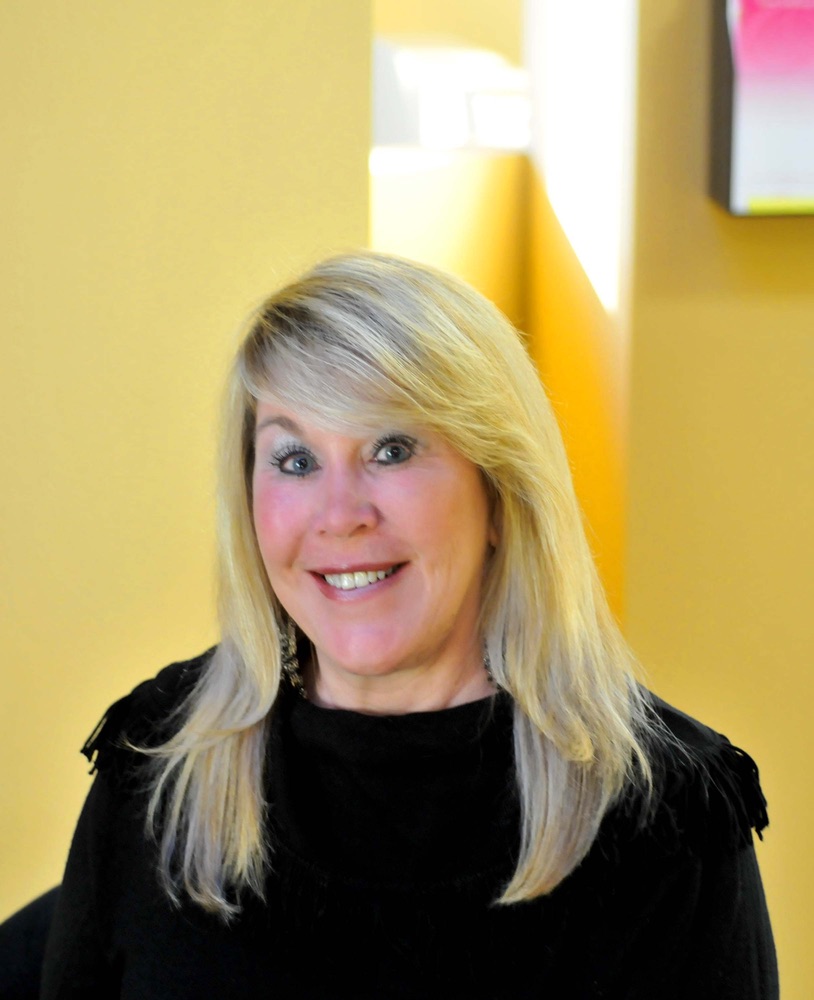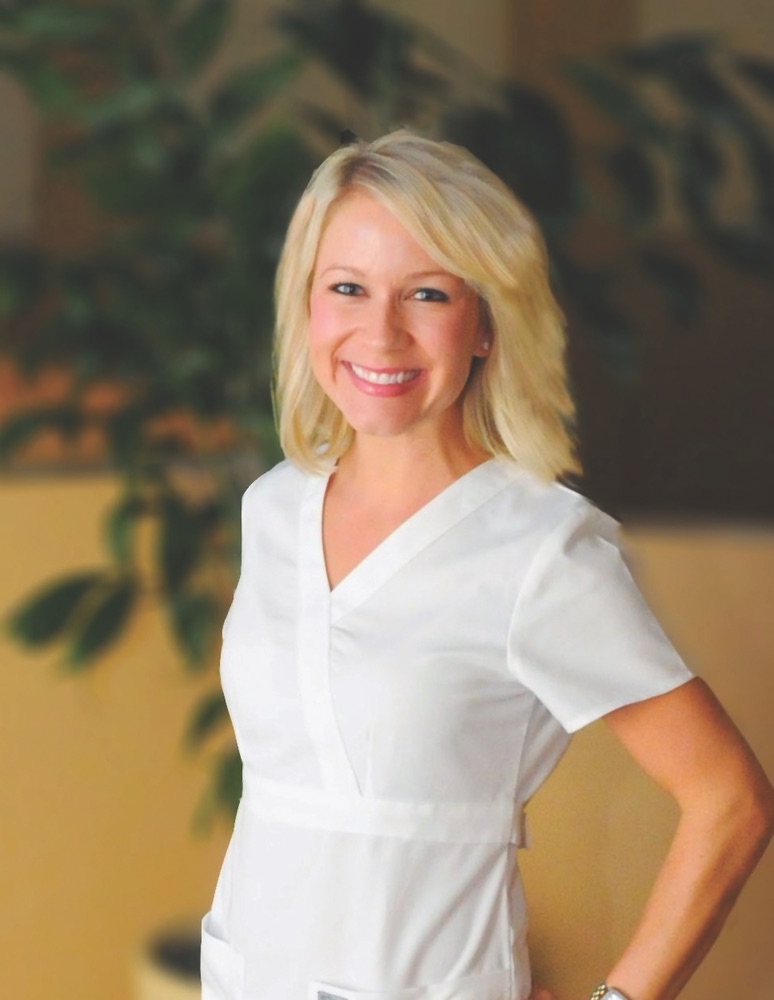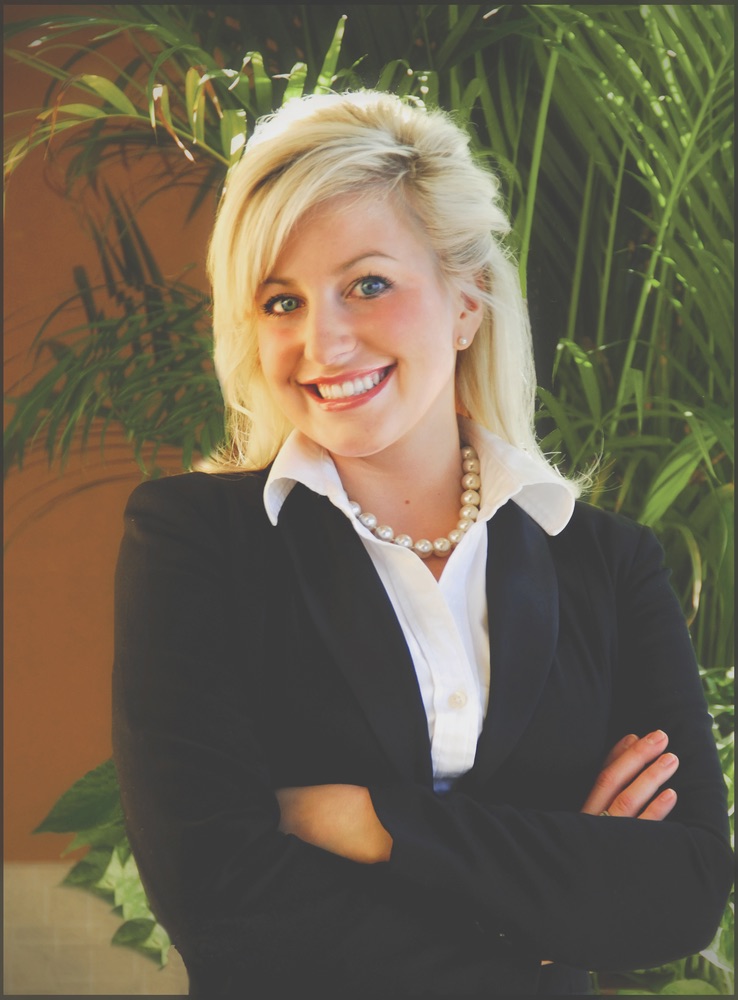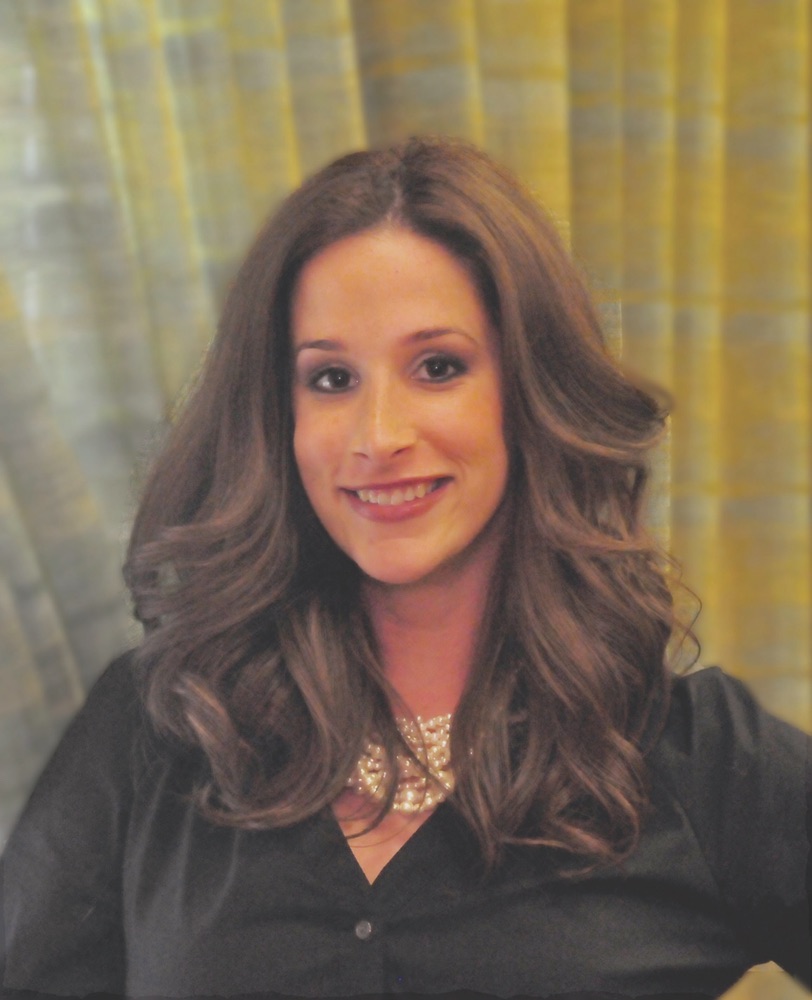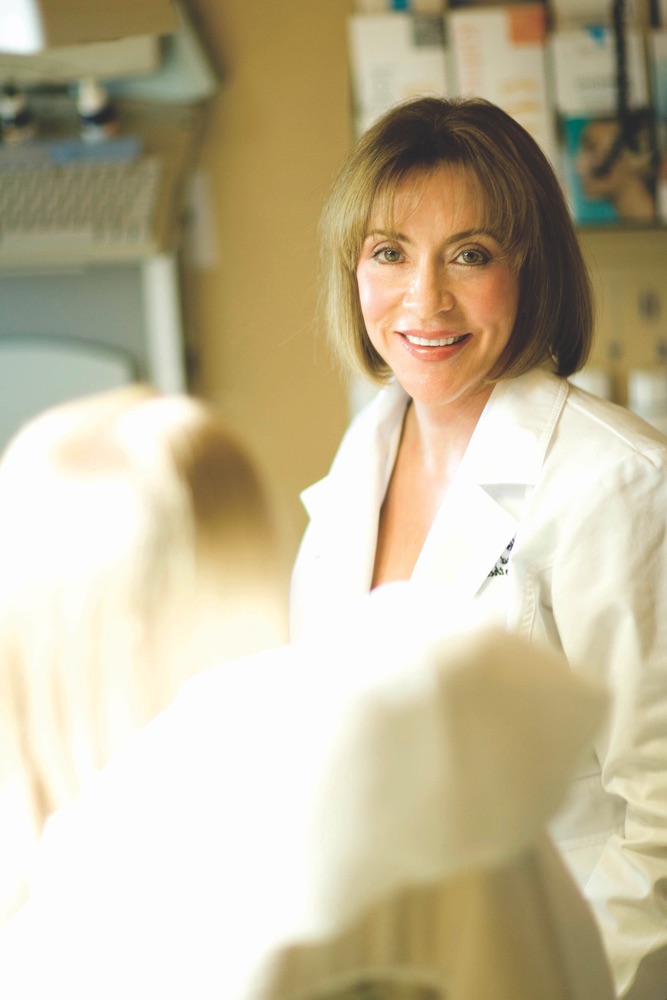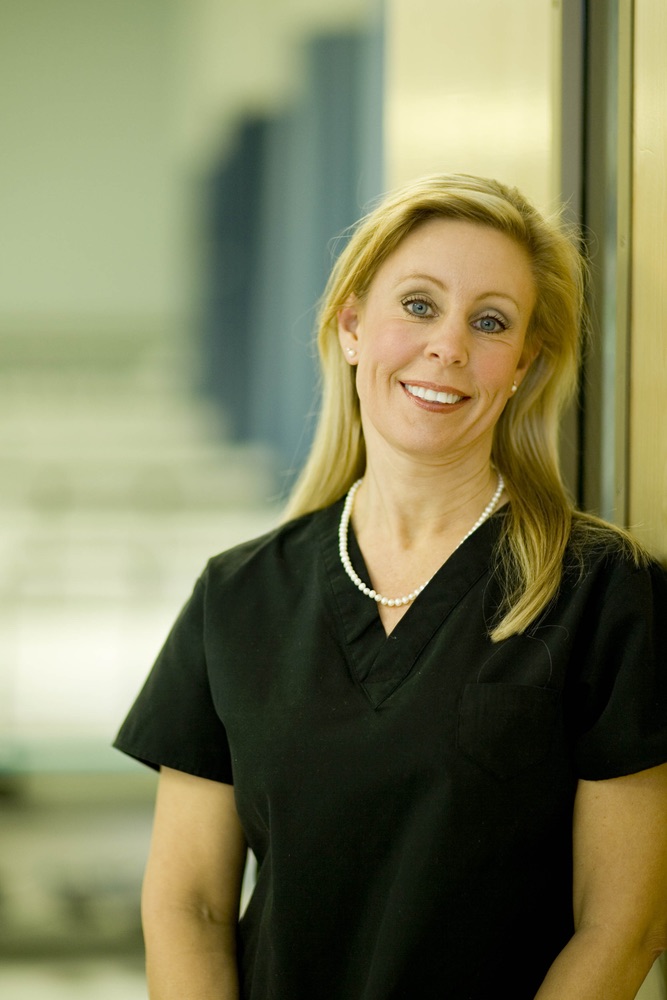 VIE: You and your colleagues have pioneered many "firsts" in the area. Tell us about some of them.
Burden: We performed the first endoscopic brow lift, endoscopic breast augmentation, and microvascular free flap breast reconstruction in the area. Our success in those areas actually helped put us on the map.
In addition, we made several decisions during the seven years prior to opening our current facility that have greatly benefited us. For starters, Pam Burden, who helped me open the practice, had taken an interest in nonsurgical skincare treatments. I'd been focused on surgery because, at that time, surgeons rarely pursued nonsurgical treatments. But after listening to Pam's ideas, I realized we needed to begin working on this aspect of plastic surgery. Pam helped renovate the adjoining office space and soon thereafter founded our skincare clinic.
Botox® was something else we pioneered. Years ago, it was used for muscle spasms around the eyes and other areas of the body—not typically for cosmetic reasons. I was among the first plastic surgeons in north Florida and, in fact, the country to use Botox® for the treatment of facial wrinkles.
Other members of our team have contributed to our tradition of innovation as well. Bill Edelman joined the practice while I was finalizing the Botox® treatment regimen. Using his knowledge of facial muscles from surgery and having an excellent knowledge of the abilities and limitations of Botox® and fillers, he's been able to develop a large practice for nonsurgical facial rejuvenation. People fly in from around the country specifically to have him perform their treatments—like a patient from northern California who could easily go to anyone in San Francisco or the rest of the state but chooses to come to Destin for Bill's care.
VIE: Does your location in Destin contribute to attracting an international clientele?
Burden: Yes, it's a unique environment, and I'm really proud of it. Before moving to the Destin area, I had formulated a business plan that involved a beachfront community and a world-class facility and surgery center. After buying the property in which we're now located, Destin Surgery Center CEO Wes Battiste and I worked day and night, weekends, and holidays for seven years to achieve our goal of a one-stop destination for excellence. The Grant Building now houses Destin Plastic Surgery and its Skincare Clinic, Destin Surgery Center, and the Destin Vein Center.
Ennis: With this facility, I'm able to continue to visit the international patients we have been accustomed to seeing and allow them to recuperate in a one-of-a-kind beach setting. Additionally, we offer technology, such as our Vectra 3D system for face and breast, which only thirty other practices in the entire country own. This makes us a true cosmetic surgery destination for location, experience, and the technology we possess.
VIE: You offer a wide range of treatments and procedures, why do people travel from around the world to your practice?
Burden: We have four specialties: breast, face, body, and hair transplantation. Our goal is to provide first-class services for our patients in a safe, comfortable environment. We perform breast augmentation using multiple approaches and techniques, but our No-Scar-on-the-Breast augmentation is unique. We're one of the few practices able to perform this procedure using both saline and the new silicone memory gel implants. We've even instructed other plastic surgeons in advanced endoscopic techniques for breast surgery, and surgeons from the U.S. and Europe have visited our facility to observe surgical techniques.
Ennis: Facial surgery has become a specialty for us due to the minimal incision techniques we use. The endoscopic brow lift is an advanced procedure that delivers dramatic results while minimizing visible scars. Most plastic surgeons aren't comfortable or experienced with the endoscopic technique, but with our expertise, we can enhance the patient's appearance without the pulled, stretched look so common with older techniques.
VIE: What procedures are becoming more popular with your patients?
Burden: Body contouring and abdominoplasty procedures are more popular than ever with our patients. I was the first in the area to use ultrasonic liposuction, and as technology became more refined, I adopted power-assisted liposuction that boasts very discreet, well-hidden incisions.
Ennis: Hair transplantation is a particular specialty of mine; in fact, I started offering it here at Destin Plastic Surgery because of the demand. We offer the latest technique in single follicular hair restoration surgery for natural-looking, permanent hair and have many happy patients as a result.
VIE: How have you been recognized as leaders in your industry?
Burden: Recently, I was selected as a lead investigator for a new breast surgery product, and Dr. Ennis has joined me as a coinvestigator. Early in my practice, I was one of the few plastic surgeons in the region performing breast reconstruction. I utilized tissue expanders, postoperatively adjustable implants, and free flaps to perform these procedures. Having had experience with tissue expanders and postoperatively adjustable implants, the Mentor Corporation asked me to be an investigator with the new postoperatively adjustable silicone gel implants (Becker implants). Only thirty investigators across the country were asked to join this group. Presently, we're awaiting FDA approval to begin the study.
Ennis: Dr. Burden and I have been selected for the Leadership, Experience in Augmentation and Development (LEAD) program. Only twenty-five plastic surgeons nationwide are selected for this elite group of surgeons by the Mentor Corporation, which is part of Johnson & Johnson. Our selection was based on experience and volume in breast enhancement surgery. And we feel very honored to be a part of this group.
Burden: In addition, we have received recognition by the Allergan Corporation for our expertise with Botox® and Juvéderm injections for nonsurgical facial rejuvenation.
One of the designations of which we're proudest is our Black Diamond status for Botox® and Juvéderm, which is reserved for the top 1 percent of practices nationwide. We're among only two Black Diamond practices in the region.
Our patient testimonials and referrals offer us our greatest recognition. It's a testament to our experience, our results, and how seriously we take patient communication. These are the reasons people travel from around the world to Destin Plastic Surgery.
---
Keepsake
By Dr. Leslie Fleischer
I left town going south with an old dollar bill folded and tucked away in my wallet. I had come from the east and toyed with leaving the same way, but sacrificing symmetry for expediency, I headed straight south. I had a long way to go.
I am a doctor. I had moved to the Midwest eight years before from the East Coast. The change had been a healthy one. But now, after two years of worry, I was moving to the South to a new job. I had gone to school in North Carolina but hadn't been back for thirty years. My family was staying behind for two months to let my two girls finish school and pack up and move. So I drove alone, going south, through terrain I had flown over weekly and driven more often.
The upper Midwest is flat thanks to ice age glaciers that also brought the thick topsoil. Most of the area was a swamp thousands of years ago. I used to drive this road in the spring. The land was flooded then from the spring rains: acres of lakes reflecting acres of sky.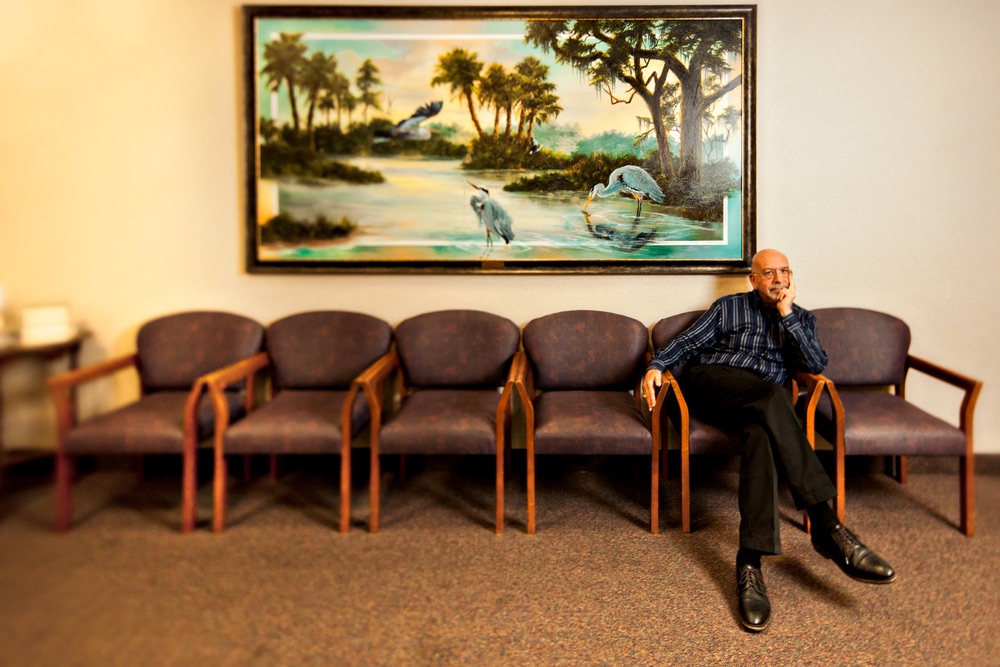 I drove this direction weekly to visit patients in small clinics in small towns. Initially, I had flown in a tiny plane to a distant clinic, but for the past six years I traveled by car to a small city about a hundred miles from where I lived. The towns along the route were spaced about fifteen miles apart on the railroad tracks: the distance a steam engine a hundred years ago could go before needing water. Now the long cargo trains whistled through without blinking, but the land remained prime farm real estate. I stopped at local bakeries to bring doughnuts, cookies, or crullers with me.
Most of the patients I saw were farmers. They taught me that the whole state had been an inland sea millions of years ago and because the water table remained high, they needed to drain the fields well with long, snaking rows of underground pipes. As I drove, I visualized the "tiles," as the pipes were called, providing an unseen lattice as far as I could see. I remembered conversations about the prices of soybeans and corn, here and in Brazil, and differences between tractors, antique and new.
I regretted leaving the people. Over that last few months, each meeting was a long good-bye. Many had been very sick when they first came to see me. They were scared but trusted me to treat them, surrounded by medical students and residents, in the university medical center a hundred miles. After a cardiac catheterization or angioplasty, when they felt better, the trust deepened. I heard more: the children who lived far away, the spouse who never talked to them, the stress when the price of corn dropped. Now I was leaving. It was wrenching. We knew we'd never see each other again. I consoled myself that they would do well long into the future but still told them to call me if they wanted to talk. Some still do.
As soon as I could see the edge of the glacial moraine ahead, I reached my familiar turn. I had gone this way weekly for the past six years, to a small city named after a fancy European capital. It had been quite a center thirty years ago, before the interstate bypassed it, leaving the main square empty. Many people retained the grace of that era. I met the ninety-year-old "Misses" who, decades ago, had taught ballet to all the "good" girls in town, including my nurses. One was the pianist, the other the dance mistress. She showed me all five positions at our first visit. Her sister beamed.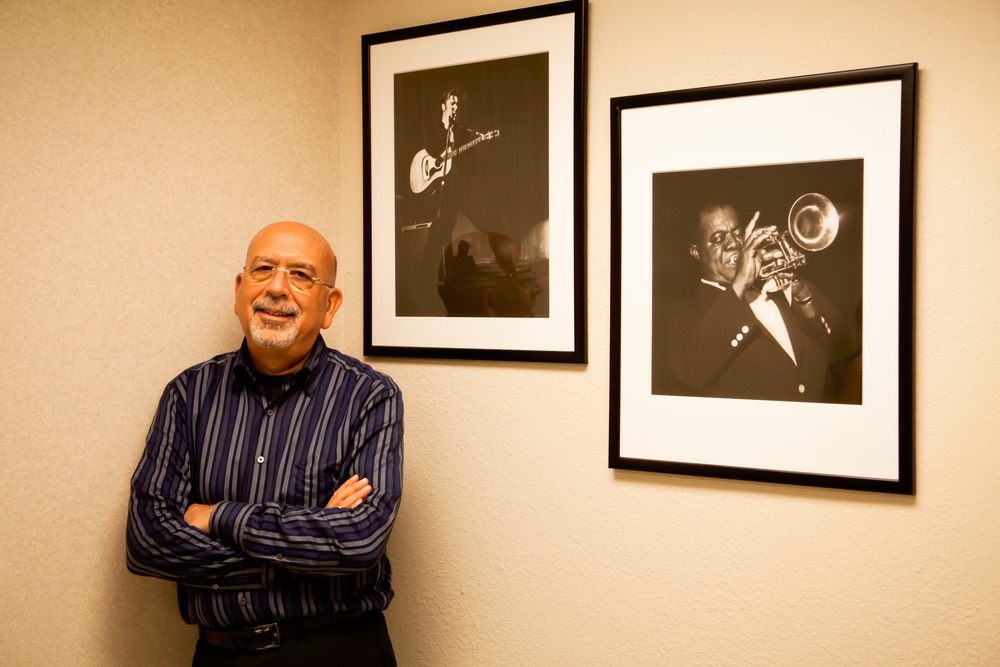 Five years earlier, soon after I started my weekly pilgrimage, a man came in to see me who had recently moved to the area. That's not quite right: he had been born here seventy years before but left to enlist in the army when World War II broke out. He was nearly six feet tall, and had a sunburned, weathered face, crisp blue eyes, and a full head of white hair. His gravelly voice struck me. It was clear, to the point. He considered briefly before replying to my questions, measuring his courtly phrases. His wife sat patiently by his side, looking ahead or at him, holding his hand from time to time. She didn't speak much, sometimes smiled briefly. He had been a developer in California, making and losing fortunes. He became ill, needing bypass surgery. When he could, he moved back to the area, remembering the days of his youth.
He came to take my measure. He wasn't interested in what I had to say medically. He talked about California and his best friend, his golfing buddy, a cardiac surgeon. I talked about my reasons for leaving the East Coast, my family, my discoveries in the area. It was an interview. Was I trustworthy? How did I stack up against his friend?  No mention of medicine or credentials or treatment philosophy. He was interested in something else. They left. I wondered if I had made the cut.
He came back several months later. We chatted again: more of the same. He was easier to talk to and his wife joined in. Then he allowed he had trouble walking, his legs cramping after a block or two. He was either going to have to ride a golf cart, a prospect to which he was opposed, or give up the game entirely. I made some suggestions about diagnosis and treatment but he was not interested.
Over the next few visits, we began to negotiate and he finally agreed to X-rays of his arteries and treatment, either with surgery or balloons. I brought him to my hospital, where he had a successful procedure. Our relationship changed then. He saw me in my element while he was out of his. We weren't so much on an equal footing now and I was afraid he wasn't comfortable with it. I stopped by to talk several times after my evening rounds, when the medical students and residents were gone, before I went home.
It worked. The surgery was a success. My patient was smiling, walking, and playing some golf.
After the war he married his high school sweetheart and settled in California. He went to night school and became a builder, then a contractor, working hard for decades. He retired to an easy life. Later he moved back to the area where he had grown up. He had few friends in California; the only important one, his surgeon buddy, was unpretentious. I had talked to him earlier over the phone to vet my plans. He was friendly and promised to ease the way.
It worked. The surgery was a success. My patient was smiling, walking, and playing some golf. Thereafter, we saw each other infrequently, conversing three or four times a year. The same courtly manner, the same crisp blue eyes and measured answers without artifice. No banter or small talk, but I sensed a slight change. The pace of his replies had picked up and he was a little less guarded. The legs were fine. I was relieved.
Another year passed. Things began to unravel. He noticed that he couldn't walk as far as he wanted, but not because of his legs. He was getting short of breath. He was getting tired. His wife watched him intently as I asked him more. He shrugged it off.
"It's minor … I can do most of what I want."
"I'll see you next month. Let me know how it goes." I took this seriously.
We had seen each other every three months while he was doing well. He didn't want to admit to anything. He started to say something. His wife touched his arm. He stopped, nodded his head silently, making up his mind.
"He can't do very much at all," his wife told my nurse before the next visit.
We had a long, clear talk. The bypass grafts were in jeopardy after all these years. He knew what was coming.
"Only pills. No surgery," he insisted.
We started to meet weekly. Pills made him better briefly, but as I suspected, his respite was short-lived. He was tired, defeated, and admitted that he knew what must happen. But he didn't acquiesce to looking at his bypass grafts, a heart catheterization, or considering surgery. He thought it was his end. He agreed only to see me next week.
"He couldn't preach last Sunday," his wife told me when I walked into the examining room and asked him how he had been.
"I didn't know you were a preacher."
"That's why I retired—to do this. I'm a lay pastor in a small Baptist church. I preach every Sunday. Last week I had to stop. I was short of breath and exhausted. I couldn't finish the sermon." He explained that he moved from California to a church near his boyhood home to be a minister, a goal he'd had since his twenties.
His wife shut her eyes, nodded, and squeezed his hand.
"We can't let this be the end. Let's do what we need to. Let's look at the arteries and decide. You're strong enough to get through and I'll help, whatever it takes."
Quiet.
A silent nod.
The heart catheterization the next Monday was easier than he had anticipated, much easier than years ago. The arteries were worse than he had thought: bypass surgery again. Everyone expects the worst, hopes for better, accepts the bad news. I called California. His friend talked to him. Resigned, he went to surgery the next day.
I made it my business to go into the operating room in the morning, saw his heart quiet in his open chest. I talked to the surgeon about the quality of the arteries, watched the grafts being sutured in place, and left only when he was separated successfully from the pump.
The recuperation proceeded as many others had in the past. After a few days he felt well enough to jokingly complain to me about how much trouble I put him through to remain on earth. I reminded him of redemption through suffering and that I had suffered enough getting him through to this point. His wife smiled. He laughed, making his incisions hurt. I threatened him with a troop of comedians if he didn't stop complaining. We were both relieved.
After he went home, I saw him weekly for the next two months. His incisions healed. He began gaining weight, walking, doing what he wanted.
"Have you gone back to preaching?"
"Not yet. I'm not ready."
I let it go, but I was concerned. Many people get depressed after surgery. As a young physician, it had seemed paradoxical, but life-threatening operations are a true rite of passage. They are different from most, however, in that death can be tasted in the nausea after surgery, felt in the weakness of the passing months.
We talked carefully at our next visit. He heard what I had to say, staring ahead. His wife was concerned.
Weeks passed. He could do whatever he wanted effortlessly and his golf game had even improved.  I had cured him but he was not healed.
"Are you preaching again?"
He shook his head, not meeting my eye.
"How dare you give up!" Both of them stiffened at my tone. "Why did you fight through the surgery and the pain? You're not doing what you wanted your whole life, now that you can. Don't give in. Don't waste all of our efforts."
He missed the next appointment. After clinic, I drove home depressed, reliving last week's scene.
The following week he appeared without an appointment. I came into the room, expecting the worst.
He stood up when I walked in, shook my hand, and thanked me.  Last Sunday's sermon was a success. His eyes shone. The congregation's welcome had been overwhelming.
After that, we met several times a year. He was doing well, playing golf, preaching.
Finally, it was my last trip to the town. Weeks before, my patients had received a letter indicating that I was relocating. I was busy saying good-byes during each office visit, revisiting the past trials as if the act of remembrance made the future's uncertainty lose its sting.
The pastor and his wife stood up when I came in. We shook hands as we usually did. He was doing well and hadn't slowed down. I told them I was convinced of the durability of the surgery and that it would last long into the future. They were both pleased with the assurance and smiled.
"We want to thank you for what you've done," he started. His wife smiled, nodded, folding her hands in her lap, knowing what was coming. "After we got married, we lost our child, the son we both wanted. Afterwards we could no longer have children. If our son had survived, we would have wanted him to grow up like you."
"I was in the Marines in the Pacific during the war. We landed on more islands than I can remember, but the battle that I can't forget happened early on a Saturday. We were crossing a river when the Japanese opened fire. My company was caught in the water. Two companies came up and soon the Japanese were in the river with us. It ran red. I was up to my chest in it, firing, ducking behind the bodies floating face up and face down. Some of us. Some of them. Hand to hand. It seemed like I was in blood for hours, praying to stay alive. Most of my platoon was killed. Afterwards, I came up the bank stained red—face, uniform—head to toe. We all were. Still are."
"Later, washing my uniform, I emptied my wallet and pulled two of these out."
He handed me a one-dollar bill, a silver certificate signed by Andrew Mellon, folded and creased to the length and width of a thumb, shiny from rubbing the leather in his wallet for fifty years. The back was bright green and white with a big "ONE" in the center. No "In God We Trust." No eagle. No pyramid. The front had Washington's picture and looked like a normal bill until I realized that this side was stained with a reddish brown tint. The blood from the river.
" I always wanted a son. I kept two dollars from that awful day, one to give to him when he was twenty-one, and one for me forever. I never had a son to give it to. I'd like you to have it."
I looked into his eyes, speechless. I usually demur when given gifts. Not this time. I took out my wallet and carefully placed the bill between the pictures of my children.
"Thank you. I'll never forget."
"Nor will we."
We stood up and shook hands. His wife embraced me and they left, her arm in his.
As I passed that left turn heading south from the flat prairie to the rolling hills, I remembered the last time I saw them, walking slowly from the examination room to the door leading out. He held the door for her and she left, glancing up at him with a soft smile. He looked back at me: we both nodded good-bye.
Leslie Fleischer; MD, FACP, FACC, FSCAI Cardiology White-Wilson Medical Center 850.863.8294 www.white-wilson.com
---
A Beautiful Life
By Liesel Schmidt
Ask anyone if how they look plays a part in how they feel about themselves overall, and you'll most likely get an answer that the two are deeply interconnected. This close relationship is much of what drives Dr. Nitin Bawa. His practice, which focuses not only on the physical but also on the emotional concerns of his patients, specializes largely in treatments such as bio-identical hormone therapy and aesthetic anti-aging services like fillers, Thermage, and Zerona.
"Looking good is part of the overall wellness of feeling good. We believe that our patients can be armed with a better outlook on life when they feel confident in their physical appearance."
Making his patients look good and feel good, however, is only part of Dr. Bawa's magic. He seems to possess the rare qualities of approachability and charm. It is, in fact, his friendliness and willing ear that are most appreciated by his patients. Overwhelmingly, his patients have praised his openness, his kindness, and his apparent need to minister to both the soul and the body. Bawa's bedside manner might be what has driven his practice so far; he has attracted such a faithful following that he decided to open a second office location in Destin.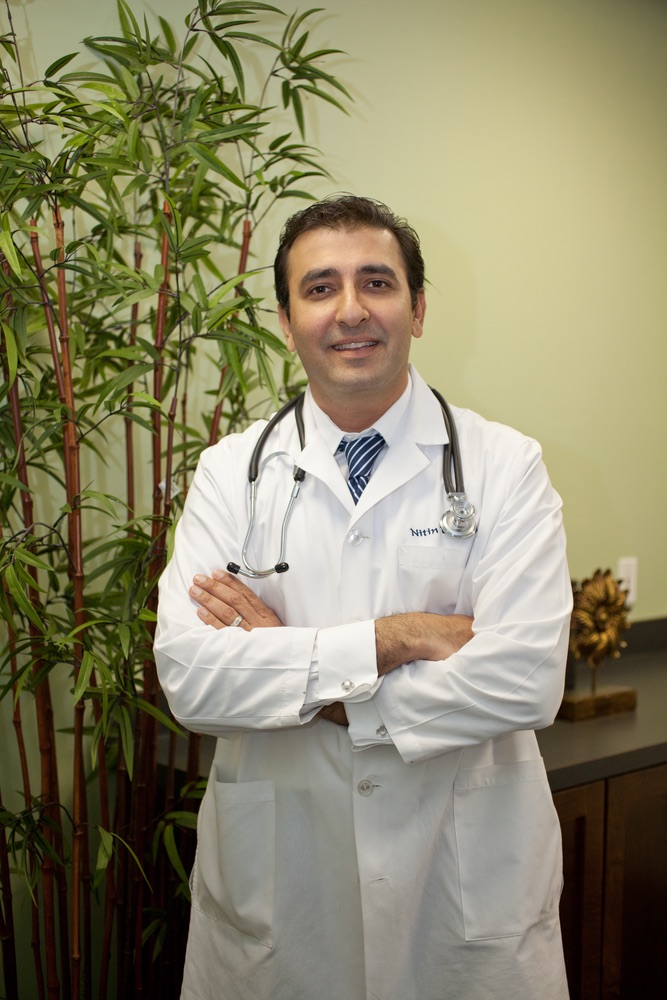 "Many of my patients were traveling to our Seagrove office from Destin, Atlanta, Pensacola, Gulf Breeze, and even farther away," explains Bawa. "We knew we had to expand to service our growing practice." That growing practice shows no signs of slowing down, either. In fact, patient surveys reveal that there is little, if nothing, that they would change about the gentle doctor's approach. Says one of Bawa's devotees: "Dr. Bawa is very compassionate and open to listening to his patients, which is a rare quality."
"Dr. Bawa is approachable and attentive," praises another woman. "He listened, cared, and addressed my health concerns. The first day I met him, I was in tears of desperation and sleep deprivation. I recently left his office with tears of accomplishment and blessing. Thank you!"
Gratitude and accolades such as this are rarely found in the medical world today. Cold, impersonal, hurried, and imperious mannerisms generally pervade the ranks of the white-coated men and women who hold our health in their hands. Doctors whose first priority is their patients are the exception.
While a sense of desperation might be the driving force behind many of his initial consults, Bawa offers his patients solutions that renew their health and their self-images. "I came in initially as a last resort," claims one woman. "Between my psychiatrist and OB-GYN, we could not find any combination of medication or therapy to help me stabilize my moods and emotions. Finally, my psychiatrist referred me to Dr. Bawa. He got me started on adrenal support and bio-identical hormones; after a couple of appointments to make adjustments to dosages, I have never felt better. I am feeling stable and in control of my emotions. I have energy and an increased libido. I recommend Dr. Bawa and his staff to everyone."
Cutting-edge treatments that renew his patients' youthful glow, energy, and appearance are among Bawa's specialties. His arsenal includes Thermage, which naturally stimulates the body's collagen renewal processes. He also uses Zerona, a noninvasive laser procedure which removes excess fat from isolated areas of the body with little to no downtime. In addition, hormone therapy is customized to patients' needs through genetic testing, and natural, holistic treatments continue to be a priority at Bawa's practice.
While he could be satisfied with his successes so far, the past ten years have taught Bawa that the face of medicine is constantly changing, constantly renewing. With that in mind, he maintains a desire to seek the latest ways to improve the lives of his patients––inside and out. The results show in their smiles as they greet him, the white-coated man who holds their health in his hands.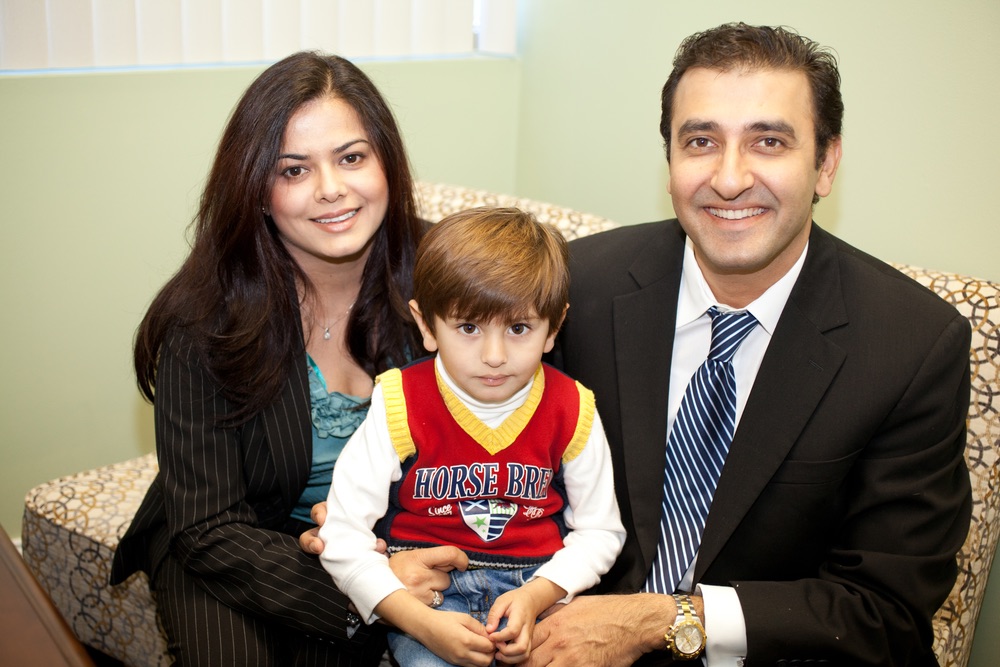 ---
Making Life Beautiful: The Aesthetic Clinique
Steven F. Weiner is a board-certified head, neck, and facial plastic surgeon. After graduating from U.C.L.A., he completed medical school at the University of Michigan. He interned and spent his residency at the Johns Hopkins Hospital where he became an instructor for two years in the Department of Head and Neck Surgery/Facial Plastic Surgery. World renowned, the Johns Hopkins Hospital in Baltimore, Maryland, has been the number one–rated hospital in the U.S. for the past twenty years, with the Department of Head and Neck Surgery rated number one for the past fifteen years.
In 2005, he "laid down his scalpel" and created The Aesthetic Clinique, concentrating 100 percent of his efforts in noninvasive and minimally invasive cosmetic procedures. He envisioned the future of cosmetic procedures as nonsurgical. Less downtime, less expense, and more natural results are his goals. Dr. Weiner takes pride in being at the forefront of new technologies and procedures. Dr. Weiner has used BOTOX for over seventeen years, and several different lasers over the past twenty-three years.
Dr. Weiner has perfected the blunt cannula technique from Europe to inject such dermal fillers as Juvederm, Restylane, and Radiesse. This technique leads to significantly less discomfort, less bruising, and less swelling than the customary use of needles for injection. He has used this technique exclusively on his patients for about a year.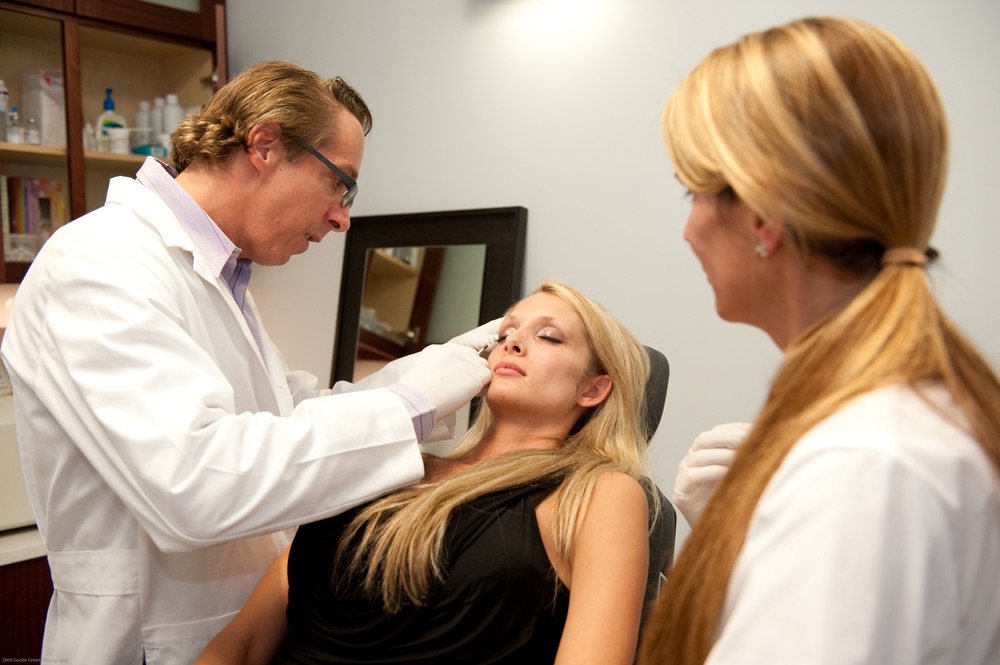 Ulthera:
To tighten one's skin without scarring, downtime, or significant risks seems intriguing to most people. Up to this point, most plastic surgeons have been critical of devices that have touted these claims—until now. Ulthera (short for ultrasound therapy) uses micro-focused high-frequency ultrasound to create precise one cubic millimeter lesions called thermal coagulation points (TCP) in the lower skin and deeper tissues. These controlled lesions create an inflammatory response and eventually tissue contraction, leading to skin tightening. The full result will take about ninety days to appreciate, but immediate results can be seen before one leaves the office.
What has plastic surgeons interested is that the area of tightening is performed at the level of the superficial muscular aponeurotic system (SMAS), which is the tissue that is tightened during a facelift. Using direct visualization of this layer obtained through the device's ultrasound imaging mode, Ulthera can lay down small holes in the SMAS which will then contract as the tissue heals. So, theoretically, a noninvasive facelift is performed.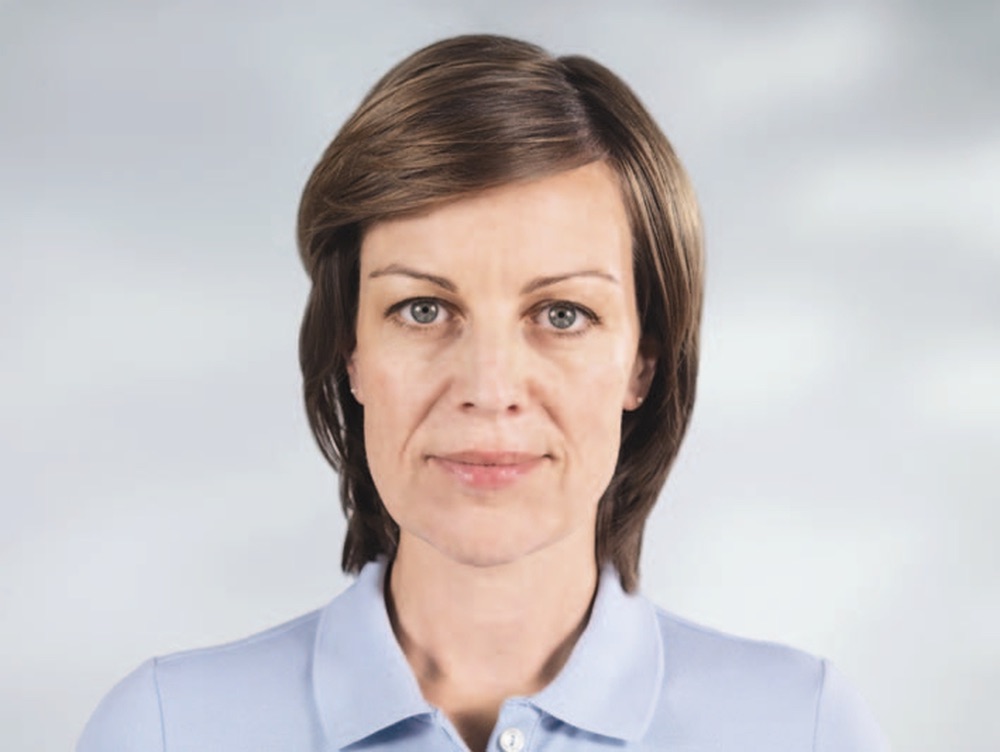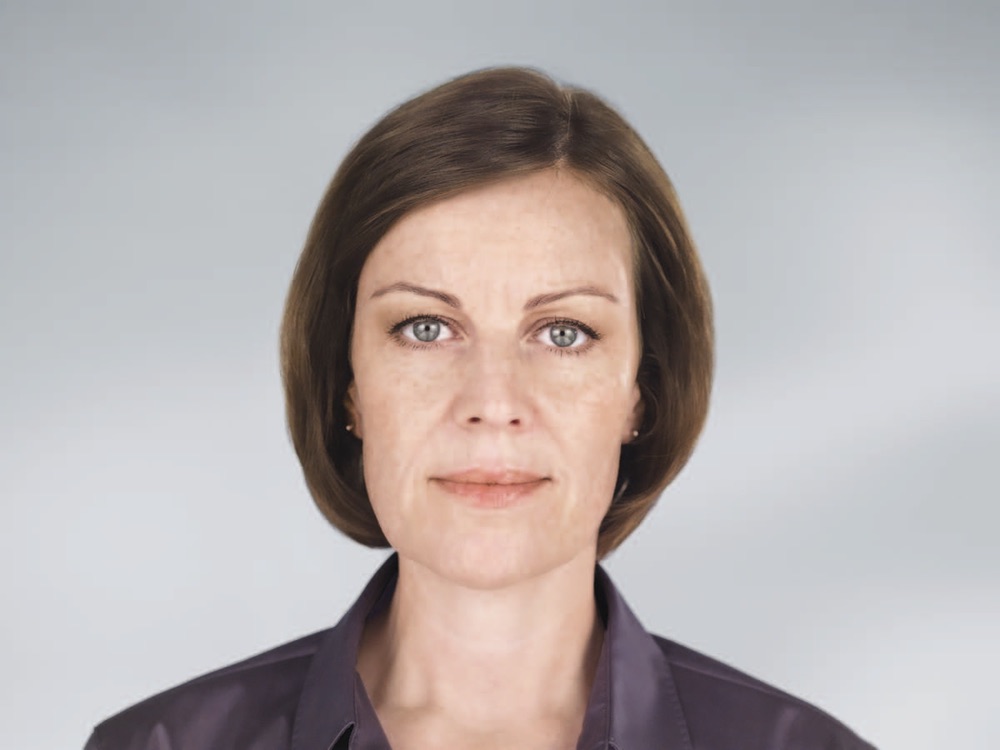 CoolSculpting:
The science behind the Zeltiq procedure, called cryolipolysis, was developed by world-renowned dermatologists at Massachusetts General Hospital, a teaching affiliate of Harvard Medical School in Boston, Massachusetts. Their research showed that fat cells are naturally more vulnerable to the effects of cooling than other surrounding tissues, and that fat cells can be safely eliminated without harming the skin. This discovery led to the development of the noninvasive CoolSculpting procedure.
During the procedure, a noninvasive applicator delivers precisely controlled cooling to target and eliminate fat cells in specific areas of your body. When fat cells are exposed to cooling during the CoolSculpting procedure, it triggers a process of natural removal, which gradually reduces the thickness of the fat layer. The result is a reduction in fat bulges that is visible in most patients in about two to four months. The CoolSculpting procedure is comfortable for most patients. No anesthesia and/or pain medication was needed during treatment by any patients in clinical trials.
Sculptra:
Sculptra is a facial volumizer which is used to rejuvenate areas of the face where age has caused loss of volume. This is the result of losing fat, muscle, and bone as one ages. The benefit of Sculptra is that it can last two years or longer. A typical treatment consists of about three sessions at six-week intervals. Full effects from each injection session are not fully appreciated until six weeks because the correction is actually the result of the body creating collagen in response to the Sculptra.
Although Sculptra has been FDA approved for a few years for cosmetic use, Dr. Weiner has not embraced it until recently. Problems with nodules (bumps) after the procedure were too common for him to recommend it for his patients. Newer protocols for the dilution of the Sculptra have led to this occurring in less than 1 percent of patients, and Dr. Weiner feels this is now an acceptable procedure.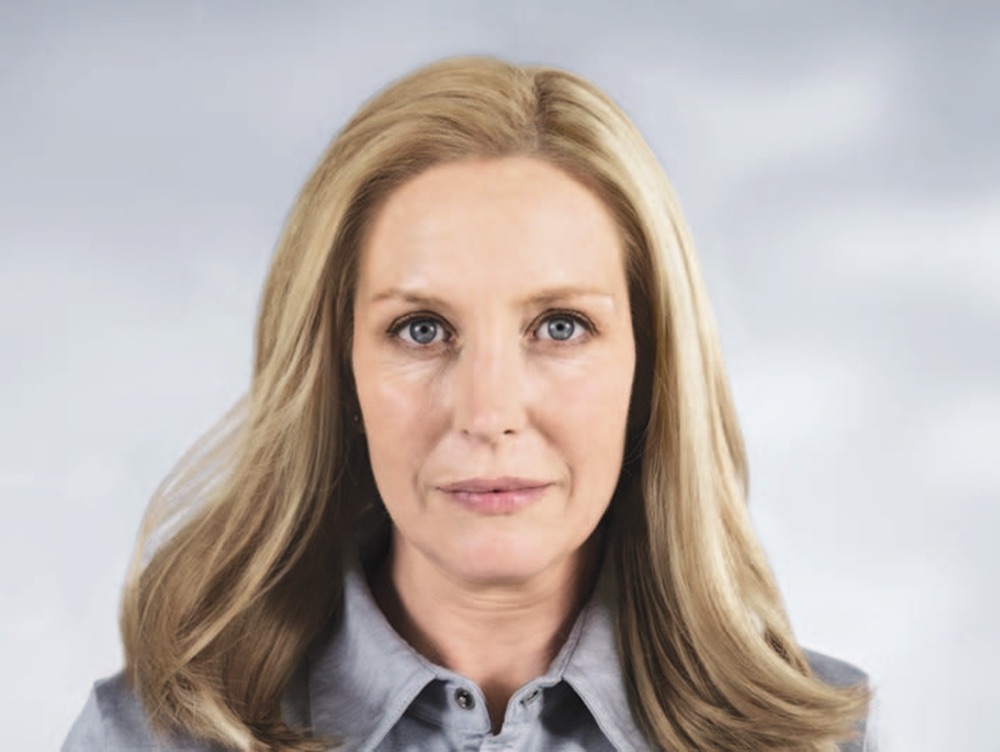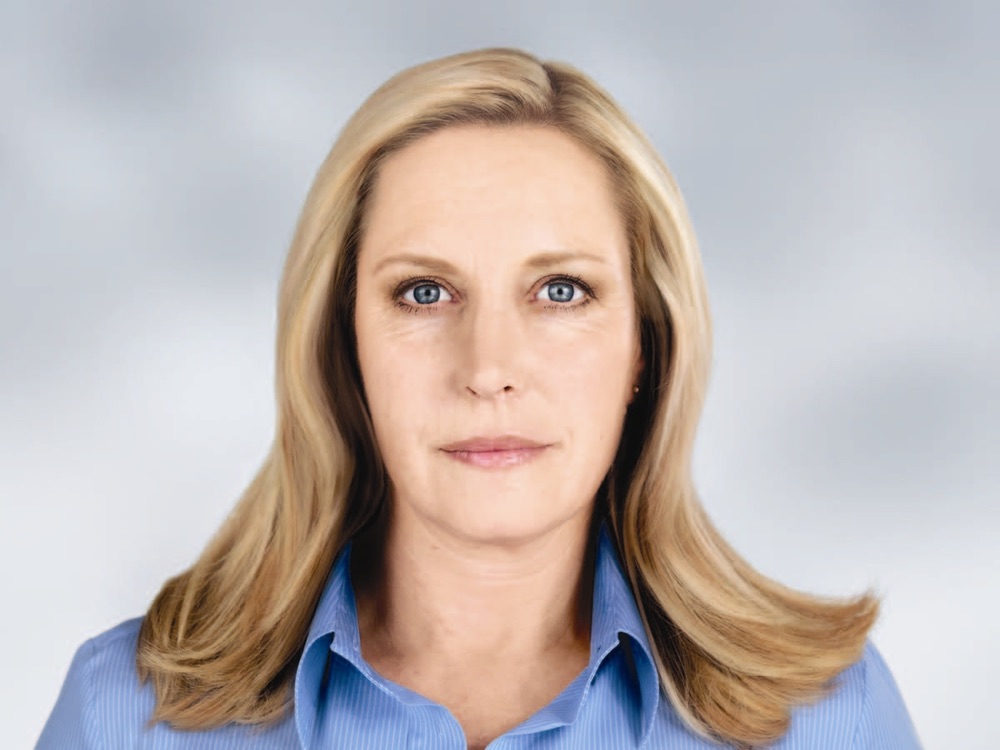 LightSheer Duet:
The NEW High Speed LightSheer with its dramatically increased spot size of 22mm x 35mm combined with innovative vacuum-assist technology offers you an exciting treatment option for hair removal. This is great news for both men and women, since backs and legs can now be treated comfortably in about fifteen to twenty minutes, with no need for topical anesthetics or messy treatment gel.
The High Speed LightSheer produces a larger beam of highly concentrated light. The light emitted is well absorbed by the pigment located in the hair follicles (melanin). During the hair removal procedure, the laser pulses for a fraction of a second, allowing the hair to absorb the light and heat up. As the hair follicle heats up, the hair shaft and bulb are damaged. This significantly reduces the hair's ability to regrow and results in permanent hair reduction over time.
Dramatically increased treatment spot size for faster coverage
Vacuum-assist technology significantly improves treatment comfort
No topical anesthetic is required, which eliminates lengthy preparation
No treatment gel is used either, saving additional time
High Speed LightSheer reduces treatment times up to 75 percent
Fraxel Dual:
Fractional laser resurfacing is treating a fraction of the skin with the laser and leaving the majority of the skin unaffected. Typically about 20–35 percent of the skin is treated with microthermal zones (MTZs). These MTZs are columns of tissue heated by the laser that are much smaller than the diameter of a hair. By only treating a portion of the skin, the downtime and risks are minimized but the treatment depths can actually be higher—leading to more effective treatments.
The Fraxel re:store Dual is a combination of the 1550nm laser and the 1927nm laser. With the older Fraxel re:store, four treatments were recommended; now the same correction with the Dual can usually be done in only three treatments. The improvements in the 1550nm are:
Faster treatment times – With upgrades in the software, you can cut treatment times by about 25 percent and have no degradation in effectiveness.
More comfort – The new handpiece has an integrated Zimmer cooling device (cold air) which allows for the skin to be chilled directly where the treatment is occurring.
The 1927nm wavelength allows for:
Groundbreaking pigment eradication – The 1927 allows for a very superficial resurfacing which can eliminate pigmentation from melasma, hyperpigmentation, sun damage, and actinic keratosis safely in all skin types and on all parts of the body.
Extreme comfort – Very little, if any topical anesthesia is needed using just the 1927nm laser. This allows for large surface areas to be treated in a single session.
Superficial resurfacing similar to a superficial CO2 laser resurfacing, without the downtime or wound care. It is partially ablative, partially nonablative.
When used simultaneously with the 1550nm laser, you get more effective resurfacing—a superficial and deep resurfacing—leading to fewer treatments for the same results.
Safe treatment for all skin types and all body surfaces.
Studies have shown 85 percent clearance of precancerous lesions (actinic keratosis) with three treatments.
---
Dr. Kimberly Moskowitz
By Sallie W. Boyles
The human longing to remain young and beautiful has existed since the beginning of time. Interestingly, Spanish explorer Ponce de León was purportedly searching for the Fountain of Youth when he discovered Florida in 1513. Although the desire to recapture youth is alive and well, the idea of taking daily sips of an elixir seems obsolete considering the long-lasting, nonsurgical rejuvenation treatments now available. In the hands of a physician skilled in using today's state-of-the-art equipment and techniques, patients see years disappear with cosmetic procedures that cause minimal or no discomfort.
Among the leading specialists treating medical and cosmetic vein and skin disorders, Dr. Kimberly D. Moskowitz is a board-certified phlebologist (or vein specialist), a skin and laser medicine specialist, and a board-certified internist. Her technique not only appeals to patients who want to look their best without appearing overdone, but Dr. Moskowitz's extensive medical background also delivers peace of mind that their procedures will end successfully.
"After graduating Georgetown University School of Medicine, I spent four years in residency training at Georgetown University Hospital," says Dr. Moskowitz. "My first year was in pathology because I wanted to expand my knowledge about diseases from the inside. Pathology at Georgetown was an extremely cerebral year; I absorbed everything I could about the appearances and behaviors of diseases, especially cancer and skin disorders.  The remaining three years of my residency were in internal medicine with a focus on dermatology."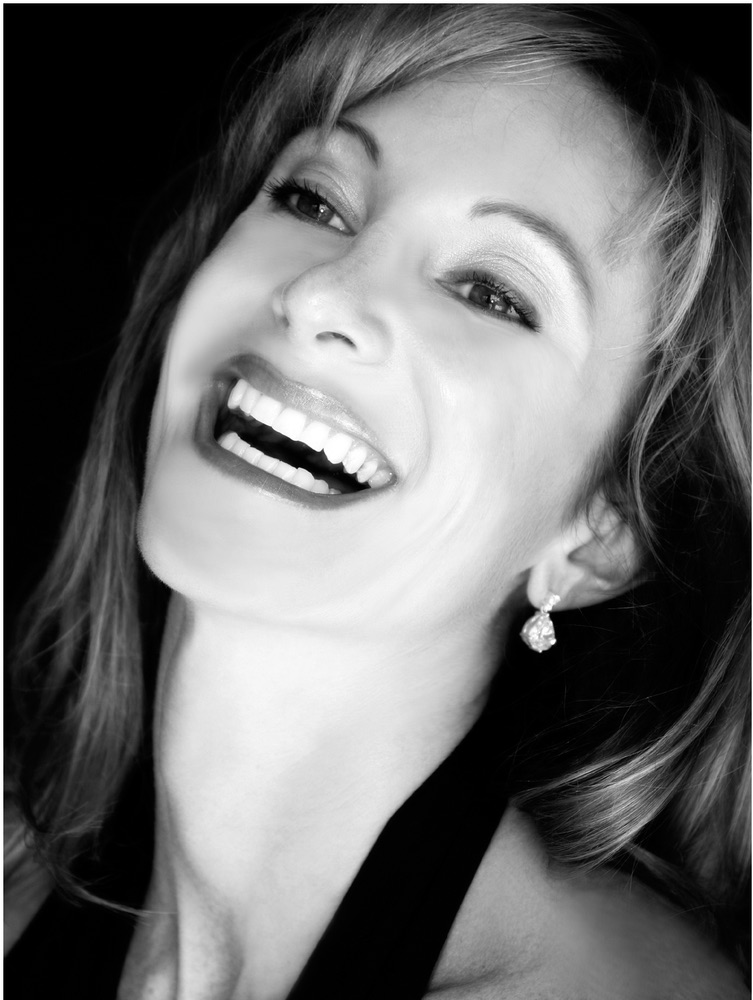 After becoming board-certified in Internal Medicine, Dr. Moskowitz worked as an internist for a year. During that time, patients learned of her extensive dermatology training, so that area of her practice grew rapidly. "The following year," says Dr. Moskowitz, "I was asked to be the physician for the American Vein Institute and Aesthetic Medical Associates, a dual practice that combined dermatology and veins."
Above all Dr. Moskowitz cherishes her role as a mother. After spending twelve years in Washington, D.C., the May cherry blossoms that enticed her to pursue her studies and embark upon her professional career there could no longer compete with the family-friendly lifestyle and glorious beaches of Northwest Florida. Relocating to Panama City Beach, she launched the Cosmetic Vein & Laser Center in 2005.
Dr. Moskowitz has since grown her practice by helping patients present a positive image as they age and, concurrently, become healthier. To make any cosmetic enhancement appear natural, she diligently evaluates available medical options. "Years of gravity and aging cannot always be repaired with a single procedure, so it is often necessary to combine treatments to achieve desired results," Dr. Moskowitz says.
Addressing a range of skin disorders—skin cancer, acne, rosacea, wrinkles, birthmarks, and aging skin—requires a clear assessment of each patient's condition and objectives. "I place enormous emphasis on my relationship with patients," says Moskowitz. "As a board-certified internist, I am incredibly thorough in understanding and managing their medical problems when needed."
To stay up to date on the most effective procedures, Dr. Moskowitz is constantly researching new technologies and best protocols. "I am an obsessive reader of the literature, so I remain abreast of all vein and skin disorders and treatments, laser and light technology, cosmetic dermatology, body contouring and cellulite treatments, anti-aging medicine, and internal medicine," she says. Attending medical conferences is another essential component of Dr. Moskowitz's continued learning. "I just returned from the annual American College of Phlebology conference in Los Angeles," she says, "where the world experts in venous treatment and disorders share current research and trends. I also attend internal medicine, dermatology, and aesthetic conferences, and meetings for the American Society for Laser Medicine and Surgery."
As her specialties continue to evolve, Dr. Moskowitz insists that her number one priority is to practice medicine with integrity, facilitating informed patient choices that lead to the results they desire. "I never buy into all the hype until I know something really works with research-proven results to back it up," she says, emphasizing that she has no interest in selling any procedure.
Her office, a reflection of Moskowitz's own research, is equipped with over a dozen laser and light devices that provide up-to-the-minute options for rejuvenating, resurfacing, and tightening skin. "I specialize in combining advanced technology, such as Fraxel™, intense pulsed light (IPL), photodynamic therapy (PDT), and Thermage™, with injectables, like Botox® and Restylane®. The results are limitless with little to no downtime."
The sun is our friend and our enemy.
Like skin therapies, vein procedures have changed dramatically over the past decade. Endovenous laser treatment, or EVLT, is a nonsurgical treatment of varicose veins recently approved by the FDA. "I was one of the first physicians in the Washington, D.C., area to perform the procedure," says Dr. Moskowitz, who adds that the success rate for EVLT in closing abnormal varicose veins is almost 100 percent, compared with a 65 percent recurrence rate for surgical stripping. "EVLT has turned a surgical procedure with weeks to months of downtime into a thirty-minute in-office procedure with essentially no downtime at all."
"During my two years at the American Vein Institute, I performed hundreds of EVLTs and thousands of other nonsurgical vein treatments," she continues. "Since that time, the field of phlebology, or venous disorders, has rapidly grown." An expert and pioneer in the discipline, Dr. Moskowitz was part of a charter group of vein specialists to become board certified in phlebology in May of 2008. Having performed over 6,500 EVLT procedures, Dr. Moskowitz is alarmed by the majority of individuals, including physicians, who still know so little about the health risks and symptoms caused by varicose and spider veins. "It is a core objective of mine to educate people about these risks and help minimize them," she says.
Acknowledged as one of the best in her practice areas, Dr. Moskowitz does not take her credentials for granted. "I am grateful for training and experience that I can pass along to my patients," she says, citing examples of patient concerns she addresses on a daily basis: My legs ache, burn, or swell at the end of the day. I just can't stand to wear shorts or bathing suits with my legs looking like this. If I could just have beautiful skin, I would feel better about myself.  "I wake up every day feeling absolutely blessed to be able to help people feel emotionally and physically beautiful and healthy," she says.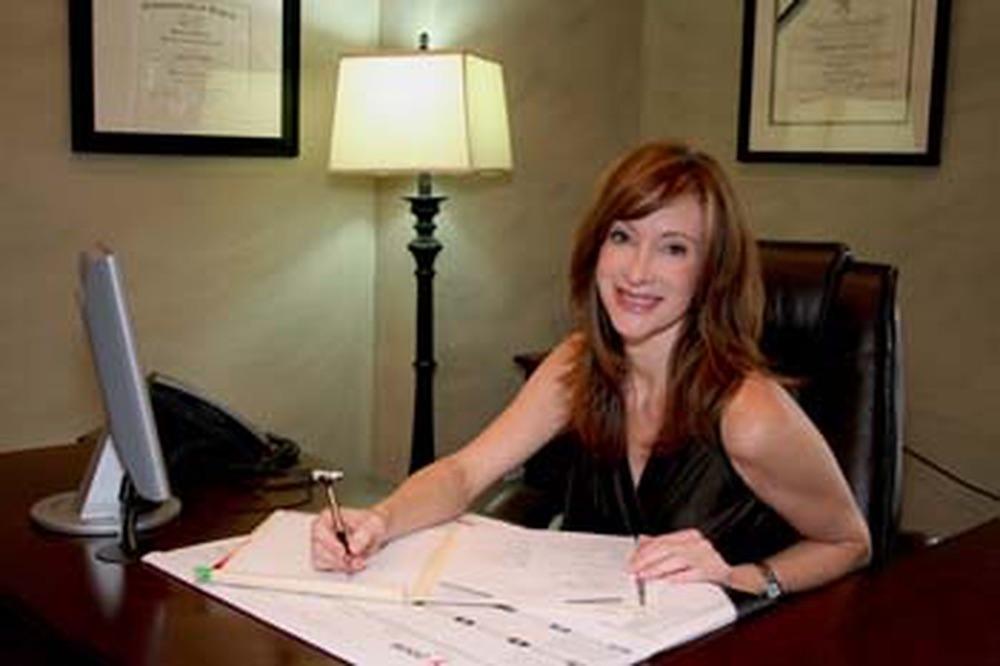 Beyond advising others, Dr. Moskowitz personally takes advantage of the rejuvenation procedures she offers patients. "I perform Botox between my eyebrows to prevent the development of glabellar 'frown lines' every four to six months. I have also performed IPL, also known as photorejuvenation, on my face for sunspots, and on my axilla, legs, and bikini area for hair removal. IPL—a simple procedure with no downtime—targets abnormal pigmentation, facial veins, birthmarks, and unwanted hair on the body and face. Last month, I performed a Fraxel Dual 1927 laser treatment on my face for sunspots and mild melasma. I have also performed a Fraxel re:store under my eyes to soften lines, and Restylane treatments to soften my nasolabial folds." A living testimony to her treatments, Dr. Moskowitz adds, "This winter, I hope to perform a light Fraxel re:pair to give myself a one-to-two millimeter eyelid and brow lift."
When asked what she would not do to look younger, Dr. Moskowitz says, "Personally, I would not have a surgical facelift because there are so many minimally invasive options for skin rejuvenation and tightening. In particular, fractional laser devices have become the new gold standard because of excellent results with reduced risk and side effects. Also, as I mentioned, EVLT has completely redefined how we treat abnormal veins." A decade of history further documents the safety and effectiveness of other relatively new procedures, such as Fraxel, EVLT, Botox, and hyaluronic acid fillers, which are better known as Restylane and Juvéderm.
Besides treating existing conditions, Dr. Moskowitz urges her patients, to take proactive measures to protect their skin. As much as she loves her practice, Dr. Moskowitz cherishes spending precious time with her two children, who are always covered in sunscreen. Emma, who is 15, plays varsity tennis and volleyball, and Luke, eleven years old, is on an all-star traveling baseball team. "The sun is our friend and our enemy," says the physician, who spends a good bit of time outdoors enjoying her family and playing competitive tennis. Whether playing sports or splashing in the Gulf of Mexico, Dr. Moskowitz says that sunscreen is the most valuable weapon against aging. "I always use the words ultraviolet radiation when writing or discussing the sun's damaging rays. I look my patients in the eyes when I say this so they understand the gravity of what I am telling them. Radiation is a scary word and kind of creepy when you imagine it all over your skin. It is responsible for approximately 90 percent of skin's aging, including skin cancers."
In advising her patients, Dr. Moskowitz values her responsibility to continue learning as much as she can about life and medicine. Likewise, sharing the intimate experiences of her patients and their families has taught her humility.  "I listen to my patients," she says. "They are usually right."
Cosmetic Vein & Laser Center 12238 Panama City Beach Parkway Panama City Beach, FL 32407 www.skinandveins.com Phone: 850.233.0264 Hours of Operation: Monday, Tuesday & Friday: 8 a.m. to 5 p.m.; Wednesday: 8 a.m. to 12 p.m.; Thursday: Closed during the winter
PROCEDURES: 
SKIN: Fraxel re:store™, Fraxel DUAL® and Fraxel re:pair®, Photorejuvenation, Thermage™, Photodynamic Therapy (PDT) for Acne & Skin Cancer, Botox®, Restylane®, Juvéderm®, Microdermabrasion, Chemical Peels, Anti-aging Skin Care Products, Scar Reduction, Liquid Face-lift, Lightwave LED Therapy
BODY: VelaShape™ for Cellulite and Body Contouring, Laser Hair Removal, Stretch Mark Removal, Scar Reduction
VEINS: EVLT™ (Endovenous Laser Treatment), Sclerotherapy, Foam Sclerotherapy, Duplex-Guided Sclerotherapy
---
White-Wilson Medial Center
World Class Care Close to Home.
By Lisa Burwell
Cutting-edge medical care and Fort Walton Beach might not be inextricably linked in our minds, but maybe they should be.  With over 50 physicians in over 20 different specialties, White-Wilson provides a level of medical care that is uncommon in a community this size. Did you know that it was White-Wilson Medical Center in Fort Walton Beach that led the way in offering technologically advanced applications such as MRI (magnetic resonance imaging) and CT (computerized tomography) scans to the area? White-Wilson also offers iCAD Second Look mammography which provides a second "read" of all mammogram films after the radiologist has viewed them. This technology can detect microscopic areas that may not be readily seen with the naked eye, helping to detect cancer at its earliest most treatable stages. In fact, White-Wilson's goal is to continually and vigilantly bring its patients the best, most advanced quality of care––a goal that has been in place since Dr. Henry White began his practice in 1946, then founding what is now known as White-Wilson Medical Center.
What began as a home-based doctor's office on Brooks Street grew first into a small clinic with some hospital beds, a lab, X-ray, and a surgical area, and expanded into a partnership with Dr. Joseph Wilson, a friend and classmate of Dr. White. As the practice grew, a larger facility was built on Mar Walt Drive. Today, that facility still serves as the main campus to White-Wilson's eight locations throughout Destin, Niceville and Fort Walton Beach. Patients appreciate the convenience of having all of their medical needs addressed at the same location, and with one medical record.
Did you know that White-Wilson is fully accredited by the American College of Radiology in all modalities and has increased its community locations and areas of specialty? "What once was the first doctor's office in Fort Walton Beach is now the largest multi-specialty physician group in this area, and providing a medical home for our patients continues to be our focus," said Dr. Douglas Rigby, Pediatrician and President of White-Wilson Medical Center.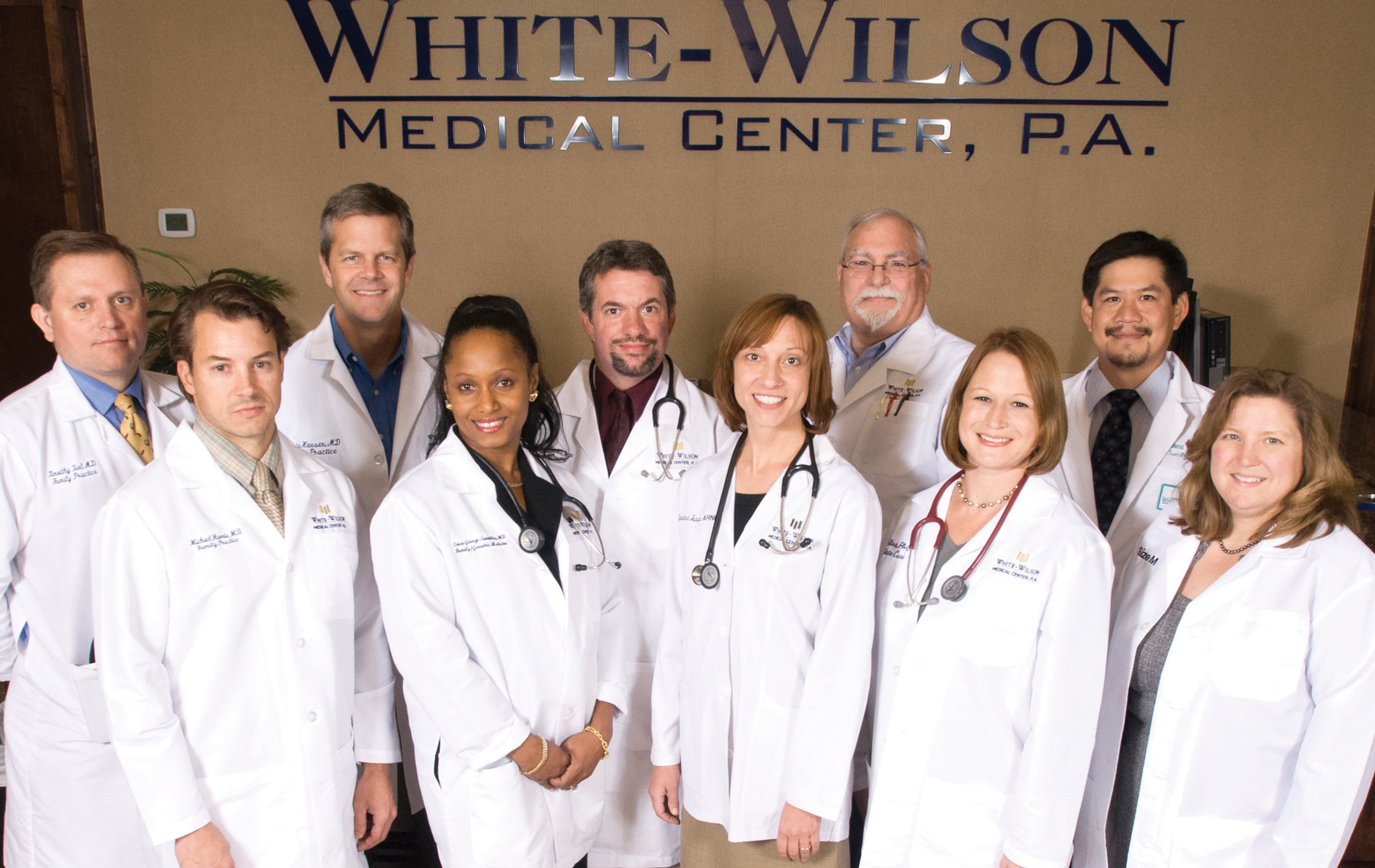 The physician group has grown to offer specialties such as Ophthalmology, Pulmonology, Cardiology, Pain Management, and of course Primary Care. White-Wilson is actually the largest Primary Care provider in the area with Family Medicine, Internal Medicine, Pediatric and Immediate Care physicians. It is no surprise that the center has claimed the attention of a number of world-renowned surgeons with expertise in areas such as Vascular, Orthopedics and Neurosurgery.   Did you know that some of the nation's top physicians comprise the impressive group at White-Wilson? Neurosurgeon, Dr. Joseph E. Levine, M.D., PhD, for example, is world-renowned and was the first in the region to successfully perform Pro Disc-C Artificial Cervical Disc Replacement surgery which is considered a medical breakthrough because of its ability to preserve motion and restore balance to the patient.    
"I have been with White-Wilson more than 25 years because I am able to work as part of a team of experts. This allows me to provide my patients the most comprehensive and highest quality of care possible," said Dr. Karl Metz, Medical Director and Gynecologist at White-Wilson Medical Center. "For that same reason, White-Wilson is able to recruit some of the nation's best physicians. Physicians want to practice with other highly skilled and dedicated physicians, and of course the beautiful lifestyle on the Gulf Coast helps."
Did you know that in addition to an impressive staff, White-Wilson has been expanding its reach with four new locations in Fort Walton Beach in 2011? Even though the healthcare industry is retracting nationwide, White-Wilson is leading the way by offering its services to a wider range of patients in need of quality care.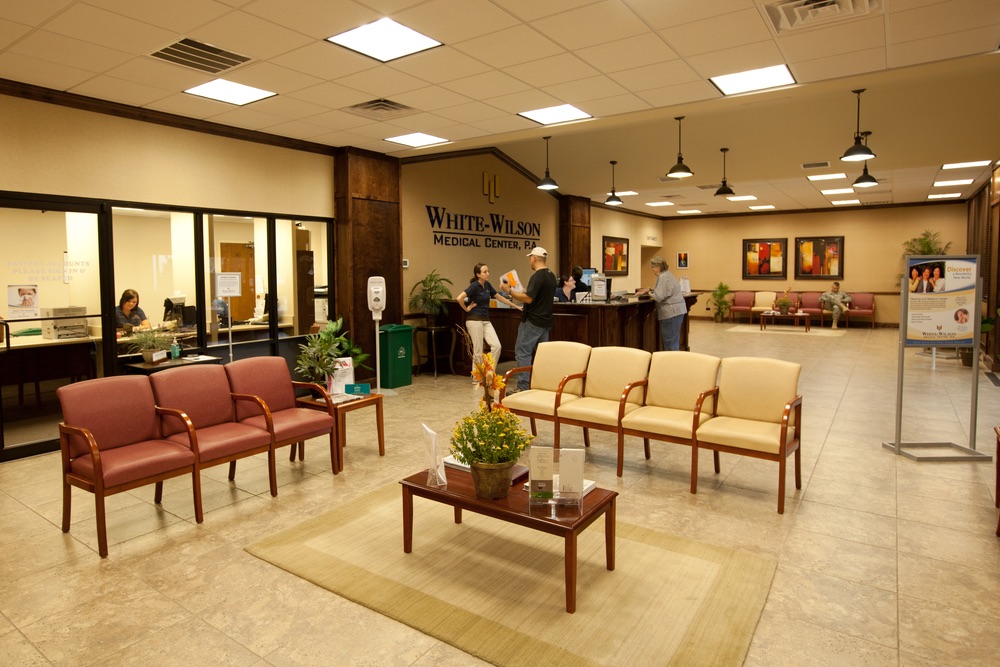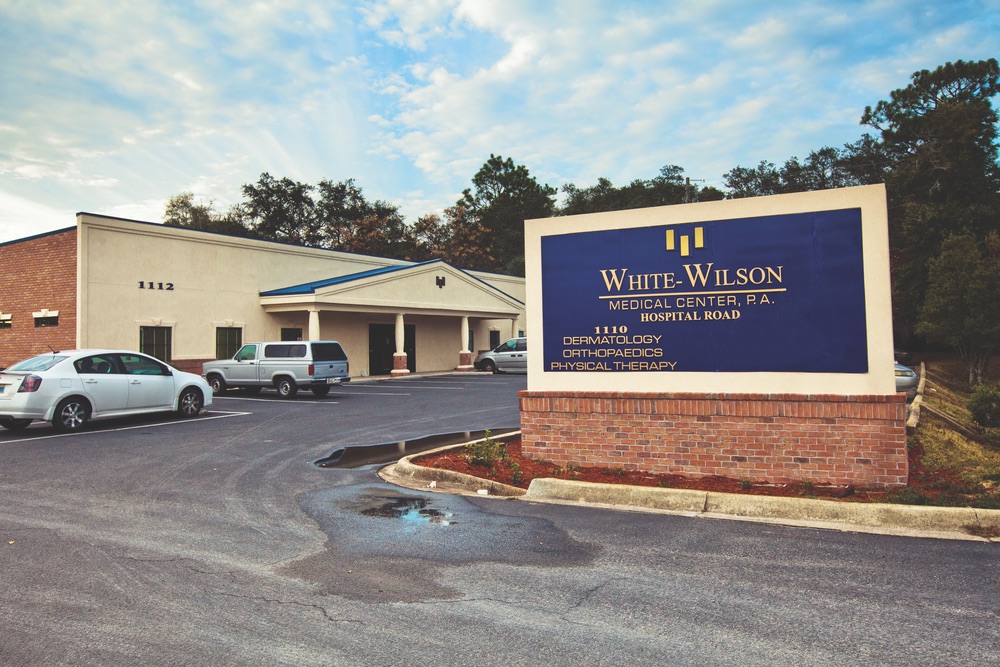 In addition to serving its patients, White-Wilson believes in playing an active role in this community. In fact, White-Wilson hosts an annual event called The Little Black Dress Party to promote the importance of preventative healthcare and to raise funds for the American Heart Association, Shelter House, Opportunity Place and The American Cancer Society. The event features a fashion show, auction, food and dancing, and will be held next year on May 19, 2012, at the Emerald Coast Convention Center. White-Wilson has also hosted the H.C. White Golf Tournament for the past 25 years to raise money for local scholarships. The long-standing charitable focus of the members of the White-Wilson family is a priority that has earned them renown in patient care.
While the practice continues to grow, the focus on quality healthcare remains the driving force behind its success. With more than 40 percent of Okaloosa County residents under their care, the nearly sixty doctors in more than twenty specialties are certainly well steeped in the community. "White-Wilson has been dedicated to providing comprehensive healthcare services to our community for over 60 years," said Alan Gieseman, CEO of White-Wilson Medical Center. "We strive to be the community's choice for physician and healthcare services by continually enhancing our service to patients and their families."
The focus on quality care has served White-Wilson Medical Center well as they address new cases and new patients every day—patients that may well become, in this tightly knit community, just like family.  For additional information please visit www.white-wilson.com
---
Joint Replacement Done Right
By Sallie W. Boyles
Keeping pace with technological advancements, medical procedures that patients once avoided now take place with little apprehension. When considering, too, that baby boomers have inched passed middle age, it's no wonder that the demand for joint replacements has grown. In the U.S. alone, approximately 300,000 hip replacements and 500,000 knee replacements are currently performed each year.
Along with refined surgical techniques that eliminate downtime and scarring, patients also benefit from the latest material and design enhancements of implants. Previously, for instance, doctors encouraged patients to wait until their sixties before having a hip replacement, but younger patients in their forties and fifties can now rest assured that their implants will last a lifetime. While even top surgeons will not promise the same longevity for knee implants, ongoing improvements to polyurethane parts continue to add years to their useful life.
Although joint surgeries are more successful than ever, a conservative, noninvasive approach could eliminate or delay the need for an operation. Likewise, if surgery is the recommended treatment, having it done properly is the only way to prevent future complications. In fact, undergoing a surgical revision to correct what went wrong from a previous procedure is far more involved than implementing measures to achieve optimal results the first time around. Therefore, according to the professionals at the Andrews Total Joint Center of Baptist Health Care, a division of the Andrews Institute for Orthopaedics & Sports Medicine, the most important step that an individual with knee or hip problems can take is to proceed with the right orthopaedic surgeon, preferably a subspecialist in joint care.
Dr. James Andrews, founding partner and medical director of the Andrews Institute, applied the same philosophy when faced with a growing demand for knee surgeries among patients with sports injuries. Recognizing the value of dedicated expertise, he recruited top-notch talent—Dr. Robert Snowden, followed by Dr. Brett Smith—to launch and codirect the Total Joint Center.
Sharing a talent for handcraftsmanship with uncles who were cabinetmakers, Dr. Snowden decided to specialize in orthopaedic medicine after gaining summer work experience as a student at the Vanderbilt University School of Medicine. He went on to complete his post-doctoral training in Orthopaedic Surgery and Total Joint Replacement at the Johns Hopkins Hospital in Baltimore. After leaving Johns Hopkins, he served in the U.S. Army Medical Corps for two years. A Florida native, he was pleased to receive an invitation from Dr. Joseph Saiter, a medical school friend, to join the prominent surgeon's private practice in sunny Pensacola. Dr. Snowden has specialized in reconstructive joint surgery of the hip and knee for over thirty years.
Dr. Smith started out as an engineering student and earned his master's degree in biomedical design with the intent to design medical implants. Realizing that he preferred interacting with patients over working in a lab, he entered the Medical College of Pennsylvania-Hahnemann University, and completed his residency and internship in Orthopaedic Surgery at Allegheny General Hospital. His résumé includes serving as an attending physician involved in resident training at the Allegheny General Hospital in Pittsburgh and as codirector for the Adult Reconstructive Surgery Fellowship program at the Institute for Bone and Joint Disorders in Phoenix. He also held a position with the Southern California Orthopedic Institute in Van Nuys, California.
Referred by the medical community, insurance companies, and former patients for their demonstrated success in relieving pain and restoring mobility, both surgeons agree that long-term results are best when individuals are informed and actively involved in their own joint health.
Whether the appropriate prescription is joint preservation, reconstruction, or replacement, people tend to take their knees and hips for granted until they experience pain and loss of mobility. Of course, as time marches on, joints endure wear and tear. Osteoarthritis is the most common degenerative joint disease. Natural skeletal misalignments, such as bowing of the legs, also hasten the natural decline.
"It's remarkable that hips and knees last as long as they do," says Dr. Snowden, who emphasizes that an individual's personal habits play another key role in joint health. "Problems arise when the mechanics are altered, usually by excessive body weight or injury," he explains.
For every one pound added to the body, the knees must bear three additional pounds of pressure, while the stress on the hips multiplies by six. "Weight loss alone often eliminates joint problems," says Dr. Smith, who will refer obese patients to Baptist Hospital's Bariatric Center.
"A healthy lifestyle with regular, moderate physical activity is the best way to promote healthy joints," says Dr. Snowden. Undoubtedly, certain activities are safer than others, especially over the long term. Running and jumping, for instance, place a load on the hips and knees that can reach seven times an individual's body weight.
"One of the most common questions people ask is if running is safe," Dr. Snowden says. "Running in moderation is healthy. Marathons and supermarathons are not."
"Stay active and keep moving," advises Dr. Smith, who enjoys outdoor activities like hiking and camping. Dr. Snowden likes to golf, play softball, work out on his treadmill, and, occasionally, snow ski.
Beneficial levels of exercise not only keep joints in good working order, but physical fitness also facilitates favorable surgical outcomes. "There's no question that surgery is safer and rehab is more predictable for those who are in good shape," says Dr. Snowden. "A severely deconditioned patient is at a greater risk than someone who is much older but in excellent shape."
Mrs. Lorraine Tudor, one of Dr. Smith's older patients, had superior results after he operated on her right hip and knee in Phoenix. Consequently, when she more recently required a left hip replacement, Mrs. Tudor traveled from Arizona to Florida to be in his care. "I wouldn't dream of using anyone else," she says. As a former RN, Mrs. Tudor relays her personal and professional approval of his methods. "I cannot think of anything Dr. Smith could have done better. You judge the success or failure of a surgery based on pain. I had a lot of pain before the surgery, very little pain for a few weeks following, and no pain now." Her youthful lifestyle and mind-set also made a difference in her outcome. "I'm an active 80-year-old woman," she says. "I go shopping, to the grocery store, I travel. In my mind, I'm 35!"
Despite such optimism, before resorting to surgery, the physicians of the Total Joint Center first rule out other viable procedures. "I'll treat you as if you were my brother coming to me for advice, and I'll talk you out of surgery," says Dr. Smith.
"Over half our patients can be treated satisfactorily with preservation techniques," adds Dr. Snowden. "My philosophy is to take the simplest, safest measure."
Nonsurgical remedies vary from physical therapy and exercise modification to anti-inflammatory medications and nonnarcotic painkillers. Injections can also be effective over the long term. In addition to cortisone, a steroid familiar to many for reducing joint swelling, injectable treatments now include viscosupplements, which are gel-like substances that simulate natural joint fluid to reduce friction and absorb shock. With benefits that last from nine to twelve months, viscosupplementation can be repeated over several years and, therefore, delay surgery for just as long.
"If you can do what you want without pain, then continue with alternative treatments," says Dr. Snowden. "When you can't enjoy your quality of life despite good measures, then it's reasonable to proceed with surgery. You don't want to wait until you're too far gone. Determining what is right for a patient is part of the art of medicine."
While the majority of their primary cases do not require surgery, the Total Joint Center receives a large number of referrals to redo prior operations performed by other doctors. "My calendar for revision surgeries is currently booked into February," says Dr. Smith, who has corrected the mistakes of highly regarded physicians.
Choosing a prominent doctor might seem a wise way to avoid future hip or knee complications, but a surgeon's experience will not necessarily encompass the particular expertise required. "We are now subspecialized," Dr. Smith says, explaining that the best hand or foot surgeon is not necessarily the ideal person to perform a knee or hip procedure. In just one year, he will operate on approximately three hundred hip and knee patients combined. Another physician who performs fewer than thirty of the same procedures could do a fine job, but the value of having perfected a technique over hundreds of times is undeniable.
"Think of your joint health as the championship game," says Dr. Snowden. "You don't want to leave anything to chance. Any pitcher could conceivably do the job, but your likelihood of striking out the other team is highest if you bring in your best player."
Among the main causes for revision surgeries are implants that loosen or pop out. "The acrylic cement must be bonded securely," says Dr. Snowden. Other issues stem from severe arthritis, which can shorten the length of a leg. Some surgeons have a tendency to overcompensate when performing hip replacements, so the affected leg ends up being too long. "Achieving stability in the hip requires skill," Dr. Snowden says. "This is why the surgical technique is critical."
Beyond researching a surgeon's qualifications to ensure that the procedure itself goes well, individuals should also consider the quality of care available before and after the operation. "The Total Joint Center takes a team approach to patient care," says Dr. Smith. Along with undergoing a comprehensive pre-op visit that includes meeting the nurses, the anesthesiologist, and other hospital staff, patients benefit from consulting with a case manager who works with patients to make sure the home is set up for the recovery period and to instill a rehabilitation plan. "The Andrews Center has an excellent rehab facility for continuity of care," Dr. Smith says, "but I won't discourage a patient from using another physical therapy group if that's where he or she is comfortable going."
Individuals who adhere to the treatment plan—whether that entails working with a physical therapist or following a prescribed exercise regimen—report the best outcomes. "A young lady in her fifties had a hip replacement, and twelve days post op she was professionally dressed in her wedged heels with no walker, no crutches, no cane," says Dr. Smith. "We did our job, and she did hers, and she told everyone that her surgery was a piece of cake."
With the objective to foster many more positive outcomes the first time around, plans are under way to offer a fellowship training program at the Total Joint Center for orthopaedic surgical residents who are interested in a subspecialty. "We must have enough cases to support a fellowship program," says Dr. Snowden. "Baptist Hospital has had to grow to meet the need with new instruments and additional beds.  Our capacity has doubled in the past two years." Currently performing about eight surgeries per week, the facility is expanding to conduct twelve to fourteen surgeries weekly.
Although the Total Joint Center will accommodate more patients, the codirectors insist that personal concern will continue to be a hallmark of their medical expertise. Dr. Smith, for one, carries vivid memories of how it felt to be at the mercy of doctors and nurses who had little concern for his personal well-being. While still a medical student, he was assaulted and left with Le Fort fractures in his face and a long hospital stay.
"I had thirteen broken bones and three surgeries," he says.  "I wanted to shout, Get me out of here! Looking back on my time in the hospital, I continually wonder how I can make each day better for my patients. I know what it's like being on a gurney."
Quite possibly, that perspective is what gives patients of the Total Joint Center the greatest advantage.
— V —
ARTICLE CATEGORIES