Corcoran Is Wherever You Are
By Bobby Parker and Corey Birger
With the pull of the sparkling emerald-green waters, sugar-white sand, and luxurious lifestyle that the Northwest Florida area offers, destinations like Destin, Panama City Beach, and the resort-like coastal communities that make up Scenic Highway 30-A are as popular as ever. What was once a collection of quaint little fishing villages has now become a dream destination scattered with renowned restaurants, shopping, and world-class events. Many people may not be able to articulate precisely why they are drawn to the Emerald Coast; they simply know this is where they belong. While some attribute it to the properties of the sugar-white quartz sand that balance and revitalize the physical, mental, emotional, and spiritual planes, others believe it is the relationships they build in their adopted communities and the locals on the Emerald Coast. With the changing landscape of our world over the last year, we have seen more people than ever before drawn to our shores in hopes of calling it home.
Leveraging creative messaging and a robust network of real estate professionals, Corcoran Reverie, a luxury brokerage and affiliate of the New York–based Corcoran Group, set out a little over a year ago to elevate the real estate experience along the beaches of Northwest Florida. Combined with its directive and a national real estate boom amidst the pandemic, there was a visible influx of full-time homeowners and savvy investors. Corcoran Reverie broker and owner Hilary Farnum-Fasth noticed something else, though. "I began to recognize that, as wildly popular as our area was, there were several of my coastal clients that began discussing opportunities beyond the sugary sands of the Emerald Coast," she says. "It wasn't that our beaches aren't amazing; it was that they wanted to have the option to experience other beaches and areas as well." This meant they were considering a second, third, or in some cases, even a fourth luxury home. For Hilary, this would mean an opportunity to leverage her most powerful resource of all, her relationships within the Corcoran network.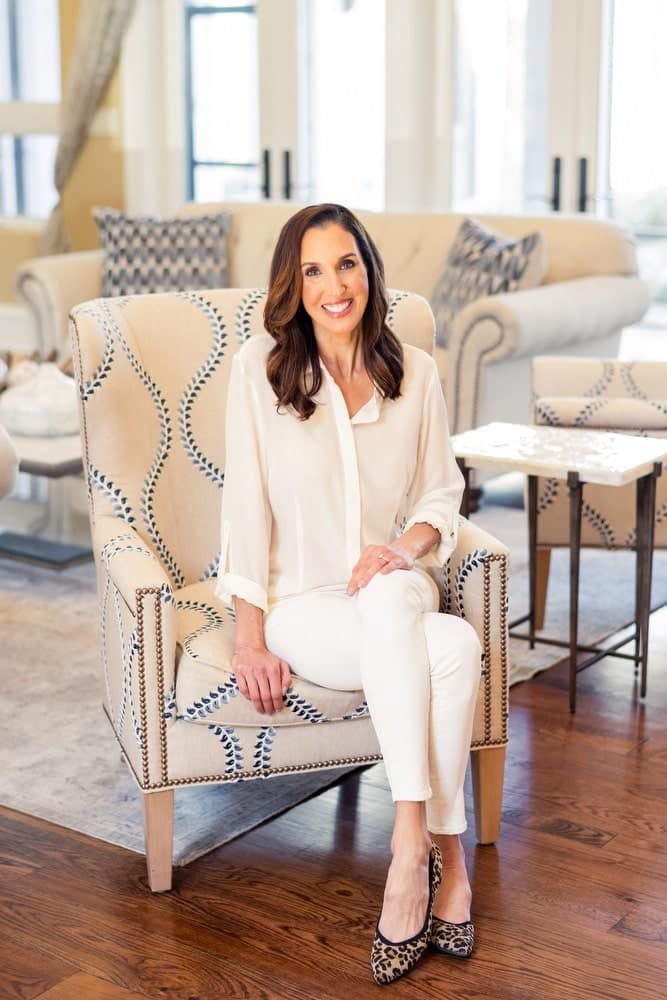 Just as many people are drawn to an area because of relationships that are built, one thing that the leadership of Corcoran Reverie set out to establish is their commitment to build solid relationships and to be a people-first brokerage. It's never been about the property that is being sold or bought but rather the relationships built between a client, the agent, and, ultimately, the lifestyle that comes along with the property itself. Corcoran Reverie agents understand and love people—they are agents who can sense and appreciate the needs and desires of their clients, and this mind-set flows throughout the Corcoran brand no matter what city the client may be searching in. While each affiliate of Corcoran is a localized, independent brokerage, all of the affiliates stay connected, providing an established international network.
Through intentional connectivity, clients can rest assured that they are always in good hands every time they are with a Corcoran agent, whether it is a Corcoran Reverie agent in Northwest Florida or an agent in the Hamptons. The culture and values that Corcoran is built upon are the same no matter where you go. This network created among the Corcoran affiliates and their agents is not found in many real estate groups. It contributes to the success of the Corcoran agents and the loyalty of the Corcoran clients.
"Finding the right agent is crucial for any buyer or seller," Hilary explains."For so many people, it is a partnership that blossoms into a lifelong relationship."
By establishing trust and loyalty from the beginning, brokers like Farnum-Fasth are poised to extend the relationship beyond their local brokerage to those across the Corcoran brand. She goes on to say, "By having such a strong referral network, clients know exactly what to expect when they meet a new agent in a new location as they search for their next dream beach home." When it comes to buying a luxury home or even selling a home, the value of a referral network such as this is priceless and can only be found with a brand like Corcoran.
Whether you're headed to the other side of town or the other side of the world, there's a Corcoran affiliate waiting to help turn the reverie of finding the perfect dream beach home a reality—not only locally in Northwest Florida but from sea to shining sea.
— V —
---
Visit CorcoranReverie.com to learn more or find your way home to one of their properties.
ARTICLE CATEGORIES