By Sallie Lewis Longoria | 
Photography courtesy of Rosewood Hotels
On a dreary April day in New York City, I walked into The Carlyle at Seventy-Sixth Street and Madison Avenue. Inside, marigold-colored sofas and large pots filled with flowering branches reflected off the polished marble floors. Walking past the Gallery, where afternoon tea service was under way, I entered Bemelmans Bar and met the hotel's Texas-born director of communications, Jennifer Cooke.
"I love this hotel," she says. "It's magical; you never know what's going to happen." Over the years, much has transpired in the world, but The Carlyle remains a paragon of old-world grace and timeless sophistication.
Its story began in 1930 when banker and real estate developer Moses Ginsberg opened a residential hotel in New York City. The property, designed by Bien and Prince, was named by Ginsberg's daughter, Diana, for Scottish essayist Thomas Carlyle. With the lingering impact of the stock market crash, Ginsberg sold the property to the Lyleson Corporation; over the decades, the hotel changed hands a few more times before Rosewood Hotels and Resorts acquired it in 2001.
Within the thirty-five-story landmarked building, design legends such as Dorothy Draper, Thierry Despont, Mark Hampton, and Renzo Mongiardino have layered their lasting influences. With its ninetieth anniversary coming up in 2020, The Carlyle is getting a refresh, thanks to esteemed New York–based designer Tony Chi. Chi and his team are spearheading the renovation of 155 of the hotel's 187 rooms, which are anticipated for completion next year.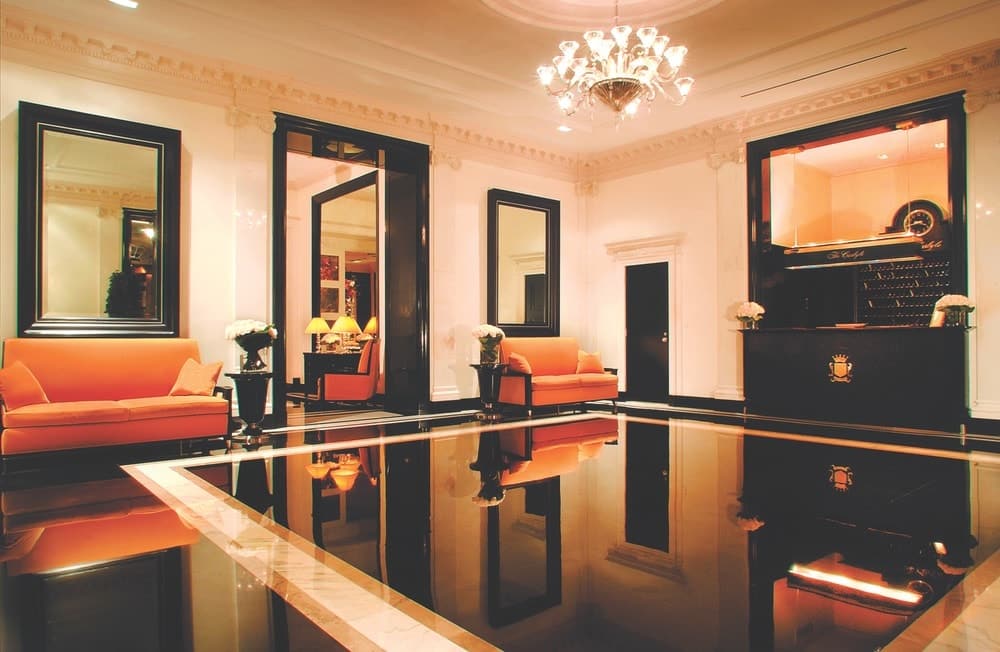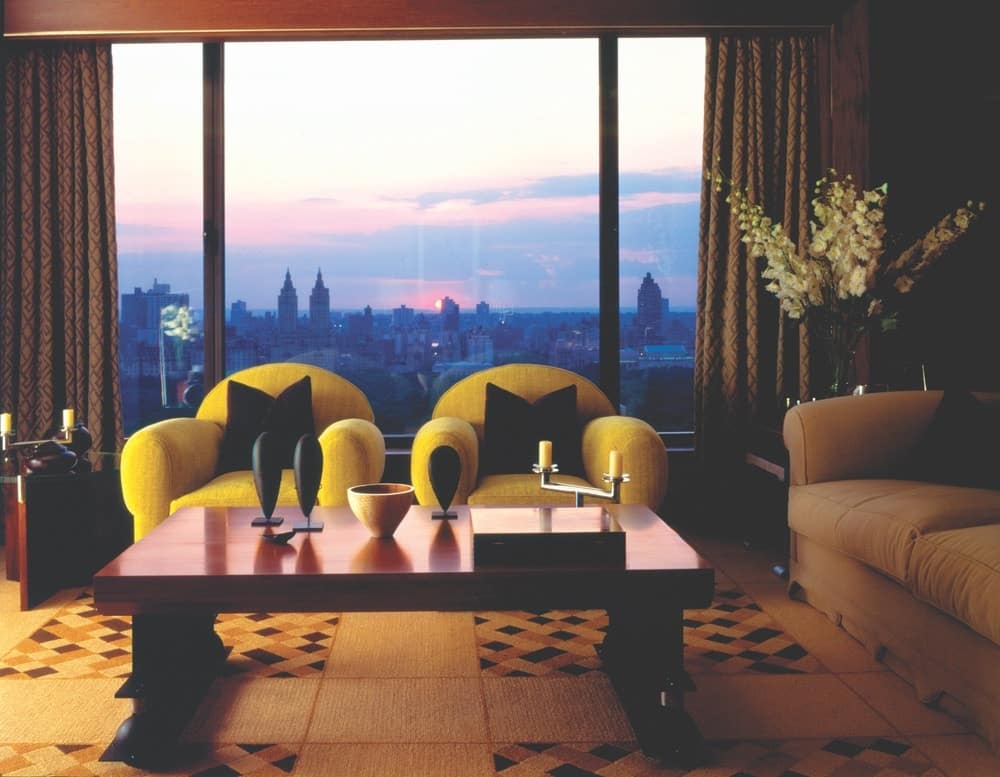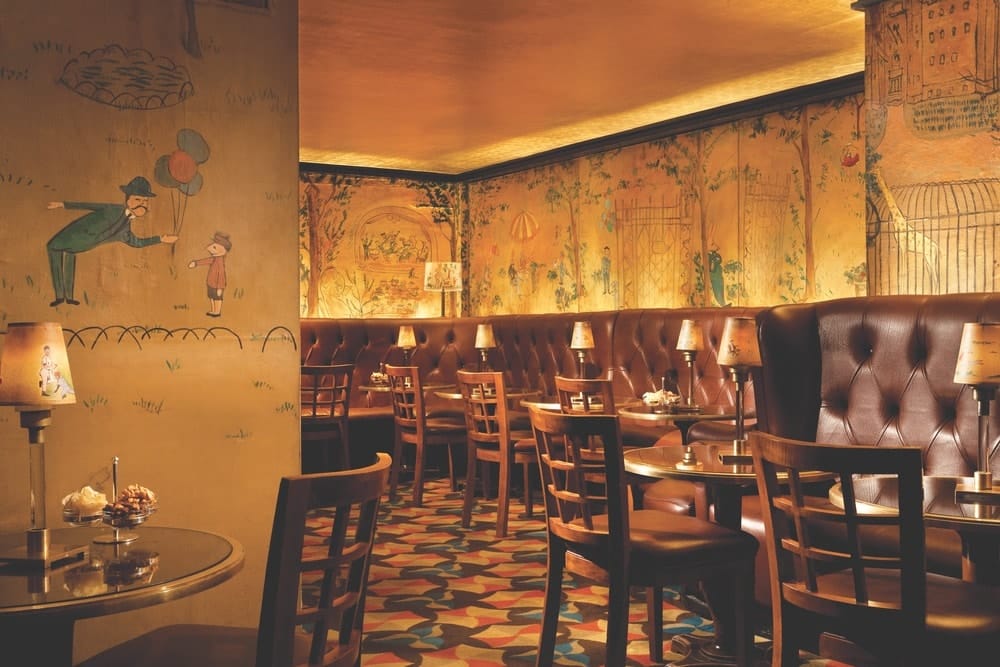 Many artists have also contributed to The Carlyle's hallowed fabric. Ludwig Bemelmans, the creator of the beloved Madeline children's book series, painted the famous, whimsical walls at Bemelmans Bar. Commissioned in 1947, the legendary murals—the artist's only surviving commission open to the public—depict a playful snapshot of Central Park in all four seasons.
Neighboring Bemelmans is Café Carlyle, a classic and cozy cabaret-style club with murals of its own. Painted by Oscar-winning French artist Marcel Vertès, the pale blue and canary backdrop is animated with dancing figures, musicians with stringed instruments, and painters en plein air. In this room, Woody Allen has played the clarinet with the Eddy Davis New Orleans Jazz Band nearly every Monday since 1996. Countless others, including Bobby Short, Alan Cumming, Isaac Mizrahi, and Judy Collins, have performed there since its inception in 1955.
While these famous places have wooed patrons for more than half a century, it's the people behind them that make The Carlyle the favored hotel of high society.
"We are like family," says Cooke of the four-hundred-person staff. Together, The Carlyle family is committed to providing genuine, personalized service unmatched in today's hospitality industry. So committed are The Carlyle's staff members that they rarely leave.
Together, The Carlyle family is committed to providing genuine, personalized service unmatched in today's hospitality industry.
Take, for example, Hector Ruiz, the hotel ambassador whose gracious manners and intuitive care have fostered many loyal relationships over his three-decade career. Then there's the bellman, Danny Harnett, who at the age of eighteen began working in the package room back when President Kennedy stayed at the hotel; this year marks Harnett's fifty-sixth anniversary at The Carlyle. Hector Patino, a fifteen-year veteran, is the painter on staff. Among his many jobs, he maintains Bemelmans's murals. Patino, along with Cooke, Harnett, Ruiz, and the numerous elevator operators, receptionists, doormen, front-desk agents, cooks, bartenders, servers, housekeepers, and more, are the beating heart and living soul of The Carlyle.
"The hotel is really more like a private club," says Cooke. "When you're coming here as a guest, the staff gets to know you in a much more personal way." Personalized touches appear in myriad forms, from guests' favorite flowers arranged on arrival to customized linens. Couples married at the hotel and guests who have stayed more than twenty-five times receive monogrammed pillowcases, which the hotel holds on-site for future stays. The Carlyle's housekeeping department embroiders golden initials on more than 1,200 pillowcases every year—a telling testament to the property's high percentage of repeat clientele.
Today, The Carlyle continues to serve in part as a residential hotel, nearly nine decades after it opened as one. In addition to the 187 guest rooms, there are just under forty privately owned apartments here, making it one of the most coveted addresses in New York City. Discretion is a top priority here, and the owners of this prime real estate know that it is a precious commodity not easily come by.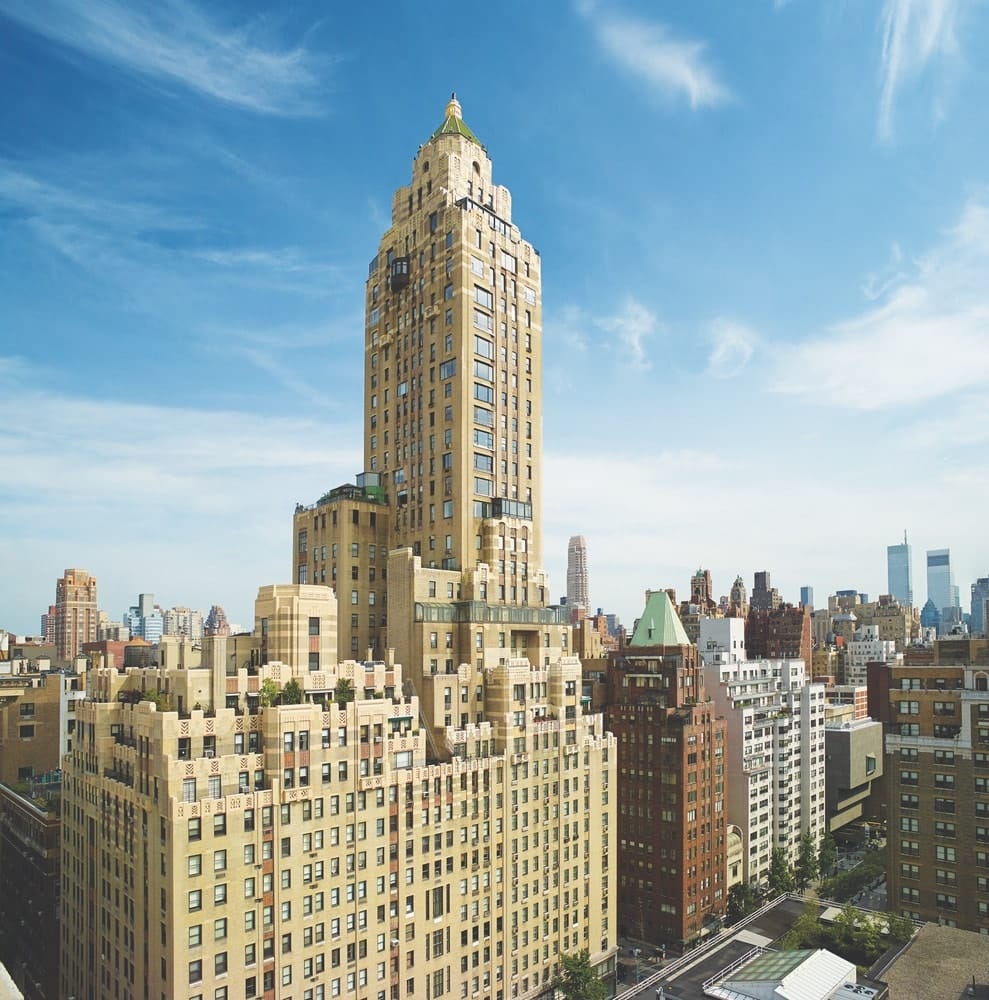 "It's all about privacy," says Cooke, who also shares that confidentiality agreements are mandatory for the hotel staff. This steadfast commitment to protecting guests' privacy has made The Carlyle a safe, secure home and hideaway for the rich and famous.
The late Hubert de Givenchy called Apartment 1706 his own, and the space is now part of the guest-room inventory. Princess Diana stayed in Room 2209—also known as the Royal Suite—a sprawling, regal room with grand double-height ceilings. Movie stars, musicians, royals, politicians, business tycoons, and every American president since Truman have come here, as depicted in Always at The Carlyle, the 2018 documentary film that Cooke helped produce. Every night, as the moon rises over the Upper East Side, stars shine down on The Carlyle Hotel while other stars sleep soundly within it.
Back at Bemelmans, I bade adieu to Jennifer Cooke and ordered a glass of chilled French wine. The pianist, Robert Mosci, began his evening set as patrons clustered around lamp-lit, black-glass tables. Beneath the room's twenty-four-karat gold leaf ceiling, the scene was aglow with shared conversations and secret histories. As I took in my muraled surroundings, I felt like a child again, biking in Central Park, jumping in the snow, skating on rinks of ice, and riding in horse-drawn carriages.
In my reverie, I traveled back through time, dreaming of the glamour of New York City in the 1940s and 1950s. Today, The Carlyle balances this soulful nostalgia with every comfort for the modern consumer. Perhaps that's why it draws such a wide-ranging clientele, both local New Yorkers and tourists from far-flung places. While trends and fleeting popularity may flicker at other hotels, The Carlyle's flame burns steady and bright, lighting the path for the ninety years to come.
— V —
---
Sallie Lewis Longoria is a Texas-based freelance writer. She has a master's degree in writing from Johns Hopkins University and is currently at work on her first novel.
ARTICLE CATEGORIES