By Kevin Heanue | Photography provided by Économusée
For consumers, there is something comforting about global brands that guarantee us standardised products, wherever they are purchased around the world. However, we also increasingly wish to buy 'authentic' products, which are associated with particular locations. We want to know the story behind where our food and other products come from, who the people are who grow or make it, and whether it is produced ethically and sustainably. Also, as tourists, more of us are 'culturally curious' and want to have the opportunity to experience local heritage in the places to which we travel.
Bringing these two ideas together, wouldn't it be great if, as a tourist, you could visit authentic artisan producers, learn about the product, meet the artisan, and at the same time, get a genuine insight into local heritage? That is exactly what is happening in Ireland as a result of a multinational project called Craft Reach, led by the Irish semi-state organisation Teagasc (Agriculture and Food Development Authority) and funded by a European Union programme called the Northern Periphery and Arctic Programme.
The project, which includes partners in eight countries, is based on a successful model developed in Quebec, Canada, over twenty-five years ago where artisan businesses, called Économusées, are supported in developing a cultural tourism dimension to their operations. The closest English translation of this French term is 'living' or 'working' museum. The term Économusée is copyright protected, and it is a recognised badge of quality which carries the tagline 'Artisans at Work'.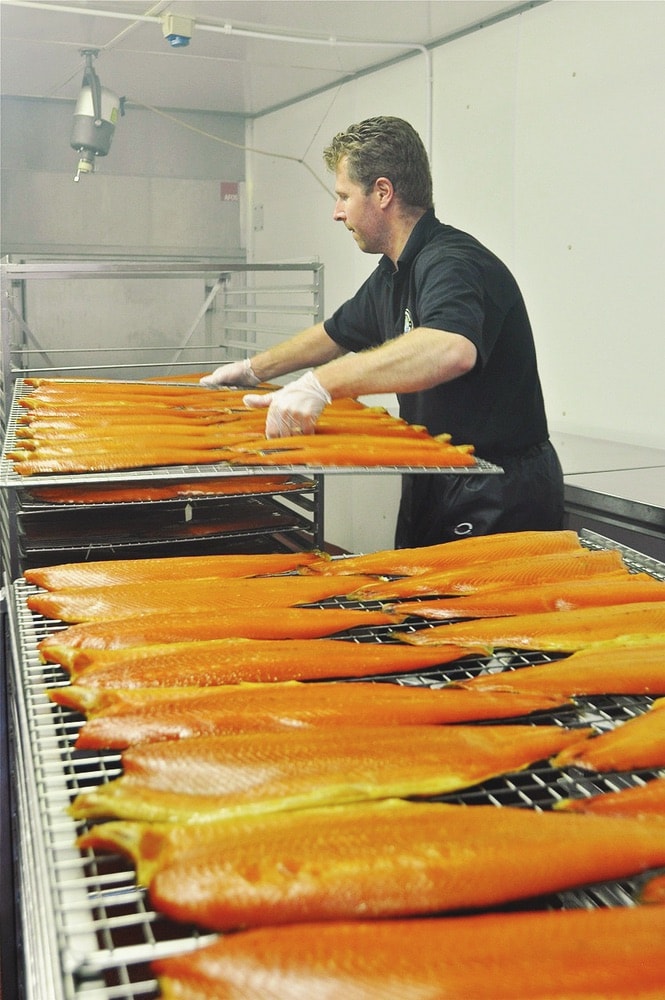 An Économusée is an artisan business that opens its doors to the public to provide a learning and interpretive experience for visitors (see economusee.eu). As of May 2017, a network of eighty Économusées exists internationally, with forty-five based in Canada and thirty-five in seven European countries including Ireland, Faroe Islands, Greenland, Iceland, Northern Ireland, Norway, and Sweden. There are ten of these innovative businesses on the island of Ireland. Four of them are in the Republic of Ireland: Celtic Roots Studio in Ballinahown, County Westmeath; Connemara Smokehouse in Ballyconneely, County Galway; St Tola Irish Goat Cheese in Ennistymon, County Clare; and Breeogue Pottery in Knocknahur, County Sligo. By mid-2018, there will be two more Économusées in the West of Ireland: a distillery and a craft butcher. There are also six Économusées in Northern Ireland, including a jeweller, a hurley maker, a rapeseed oil producer, a baker, a brewery, and a goat meat farm. Therefore, the Irish network ranges from the Midlands at the heart of the country across to the west, continuing north along the Atlantic coastline and on into Northern Ireland, winding its way through many internationally recognised areas of culture and beauty along the Wild Atlantic Way, a 2,500-kilometre driving route along the west coast of Ireland.
An Économusée is an artisan business that opens its doors to the public to provide a learning and interpretive experience for visitors.
Celtic Roots Studio Économusée specialises in designing and making unique bog wood sculpture and gifts, the Meso range of jewellery, and one-off commissions where the customer is completely involved in the design process with the designer. The craftsmanship is a celebration of a rich Irish heritage and inspired by the preserved natural beauty found in the surrounding landscape of the Irish midlands.  Helen Conneely, the owner, is rightly very proud of the new tradition that is being created with this ancient bogwood. Irish heritage and culture are a significant influence in the design and crafting of the finished pieces, and Helen has won many awards for both sculpture and jewellery. Her bog wood creations are frequently presented as awards and gifts, nationally and internationally.
Connemara Smokehouse Économusée is perched on the water's edge of the rugged, mystic Connemara with stunning views of the Twelve Bens and the wild Atlantic coast. Family owned and run since 1979, Connemara Smokehouse is one of the oldest in western Ireland, as well as being one of the few remaining smokehouses still specialising in smoking wild Atlantic salmon. The Roberts family personally manage every aspect of the business, from selecting and obtaining the best quality Irish salmon and seafood, to preparing, smoking, packaging, and delivery. Graham Roberts hand-fillets the fish and has become a fervent and passionate crusader of just how delicious smoked salmon can and should be. All the products are smoked using traditional methods and only natural ingredients, relying on the freshness of the fish, accented with seasonings from nature. Sea salt and beechwood smoke create the perfect flavour and texture in their traditionally smoked products.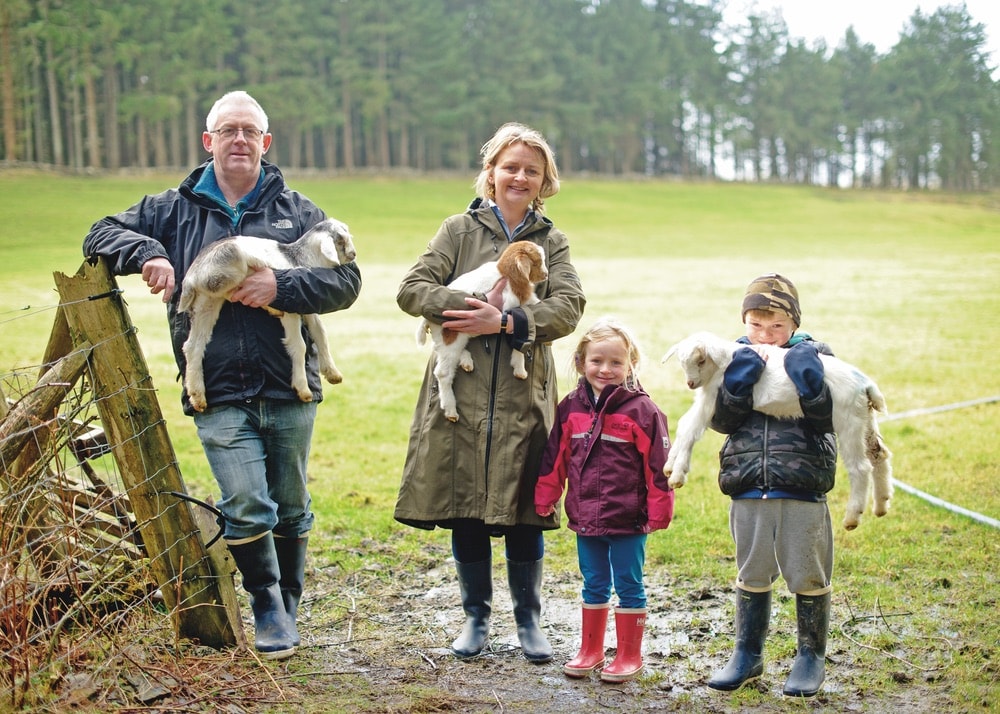 St Tola Irish Goat Cheese Économusée produces goat milk cheese, made locally in County Clare since the early 1980s, and is known internationally as one of the premium artisan food products companies in Ireland. On a visit to St Tola you can meet with the artisans, see the animals that provide the raw material for the cheese, and sample their renowned products. The St Tola herds of goats are reared using sustainable farming methods that are sensitive to the long-term needs of the plants, animals, and humans in the local environment, which is just south of the world-renowned Burren landscape. Cheese maker Siobhan Ni Ghairbhith has developed the business from a local cottage industry to an internationally recognised brand. The cheese is still hand made in small batches, guaranteeing the artisanal quality of the final product from the farm to the kitchen table.
Breeogue Pottery Économusée is housed within an eighteenth-century barn, which is the perfect setting for the sculptural ceramics and stoneware pottery created on-site. Every day in Sligo there is a different sky and a constantly changing landscape, and this is the location where Grainne McLaughlin and Tom Callery, two uniquely talented artisans, explore various methods of using clay. Tom works from sketches and photographs of riverbanks, bogs, and landscapes, and then he incises these images onto clay forms. He then uses an ancient Japanese glazing technique called raku, which produces an array of rich iridescent colours and hues. Most of Grainne's work is wheel-thrown, as she enjoys the form and detail produced by this process. She also works in porcelain, enhancing its purity with glazes that melt and fuse together in the firing process, creating new patterns and subtle colours inspired by a fascination and excitement with the wonderful part of the world she lives in.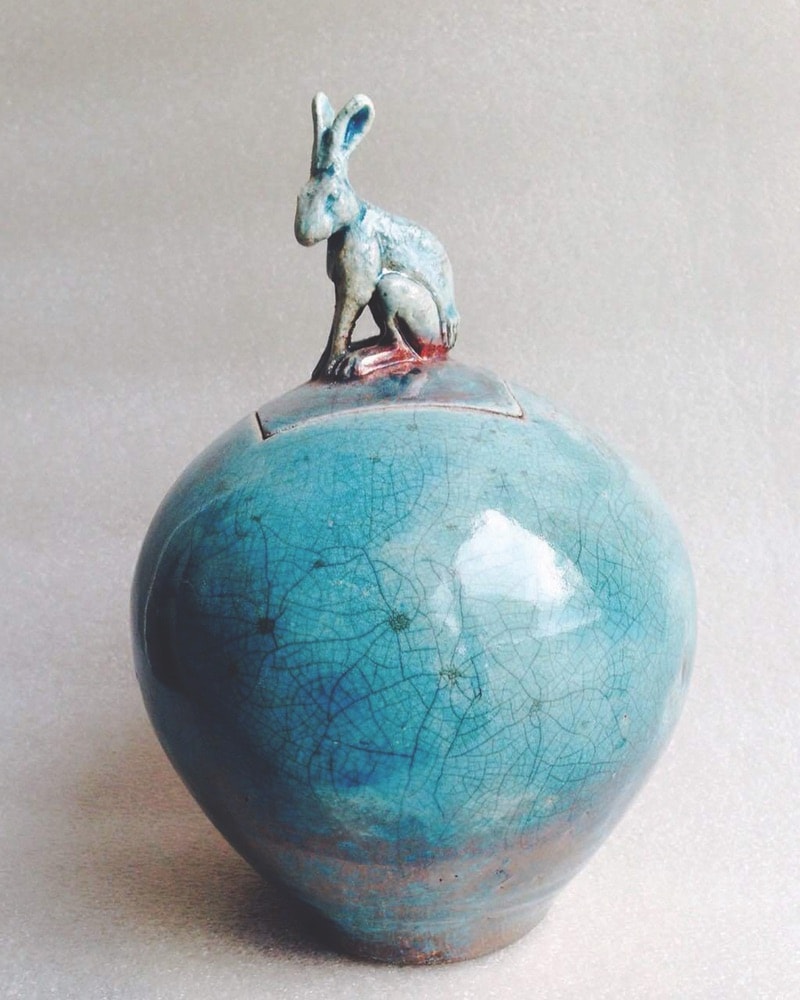 The idea behind the Économusée concept is both simple and sophisticated. It is simple in that the Économusées form a tourism-based network or trail, which, by bringing people to the premises, assists the businesses expand sales and sustain employment. It is sophisticated in that it helps artisan producers develop the capabilities and infrastructure to tap into the burgeoning number of tourists who wish to 'experience' local culture and buy authentic local produce. Both processes enable the artisan producer to diversify their core business into the tourism market in response to market signals and, therefore, underpin their profitability. The Économusée model is recognised as different to other food tourism initiatives and networks due to the emphasis it places on providing a distinctive, authentic, interpretive, and educational experience for visitors to the artisan's premises.
So how does an artisan business become an Économusée? As the term Économusée is copyright protected, and being eligible to be called an Économusée is to be awarded a cultural tourism quality mark, an artisan producer has to go through a rigorous four-stage process. First, the artisan has to fulfil some basic selection criteria regarding the authenticity of the product, turnover, and length of time in existence. Second, the artisan must undertake a feasibility study. The emphasis in the feasibility study is on the ability of the artisan to convert to, and function as, an Économusée. Third, if the feasibility study outcome is positive, the artisan engages in the development phase, which involves putting in place any required infrastructural changes identified in the feasibility study, installing interpretive panels, modifying premises layout, receiving new brochures, and availing of training from the Économusée Network. Finally, there is usually a relatively high profile launch of the new Économusée. For example, the Canadian ambassador to Ireland opened the Celtic Roots Studio Économusée in March 2011.
If you are travelling around Ireland, take the opportunity to visit some of the Économusées in the network. You will get a quality educational experience, be able to buy unique, high-quality, authentic products, talk with craftspeople, and get a profound and meaningful insight into local heritage and culture—all this supported by an international brand. It seems that we can have the best of both worlds!
— V —
ARTICLE CATEGORIES