By Kirsten Reed | 

Photography by Jessie Shepard

Ever since she was a little girl, Kathy Kemp dreamed of making headlines. Not as a spotlight diva, but behind the scenes, crafting words for the clever ad campaign headlines she loved to read. Today, she is fulfilling her dream in bigger ways than she ever imagined – combining her tireless work ethic and passionate nature to create headlines at both work and play.

By day, Kathy creates advertising and marketing plans promoting Rosemary Beach. As marketing director, she works to get headlines for the resort's merchants centered on their special events. But when the sun sets, her headline-creating pursuits take on a completely different meaning. She is driven by her passion for music as the unseen "fifth member" of the band Ugli Stick.

Kathy is no songwriter, though. She can't play an instrument and doesn't even know much of the industry lingo. So how does this creative leader fit into the music world? By scheduling gigs, making contacts and coordinating publicity – Kathy serves as the band's manager and their biggest supporter.

"I am the glue behind the band members. I do anything and everything from booking to public relations, to all the nuts and bolts in between," said Kathy, who has served as band manager for seven years. As the four-member band's fearless leader, she takes on the task of scheduling their performances, maintaining their website, creating press kits and publicity, and coordinating the logistics of taking the band on the road – all in her spare time. "I take care of anything that involves managing their careers so they can stay focused on being creative musicians – writing and performing music. Coming from the business side – it is all about branding. It is my love of music and everything I know professionally combined."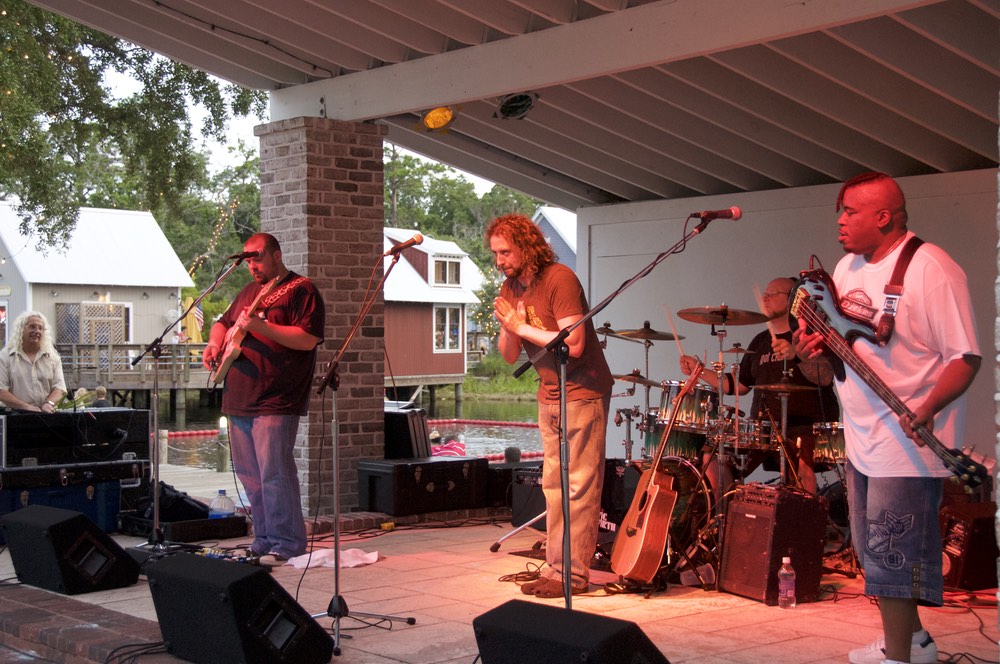 Kathy came to Ugli Stick about a year after the band was formed in Mobile, Alabama. A friend asked her if she was interested in "doing publicity" for the soulful pop rock band. Ever since that fateful day, the band's success has become a bigger part of her life than she ever expected. "I loved the music. Even though I didn't sing or perform, I knew I could help with styling, forming their set lists and finding audiences and venues that worked for them," Kathy said. "Since then, we have really grown like a family together, through good times and some tough times too. We have never given up though. The one constant is our tenacity—that, and performing and making audiences happy. It gives me a lot of joy to help the band fulfill their dreams and goals too."
One of Kathy's biggest tasks for the band is scheduling their 250 performances (per year) in venues across the Southeast. Because she is a single woman, one of the first questions she often gets is, "Which one are you dating?"
"It used to really offend me. They were always surprised a woman was involved with the band," Kathy said. "I never dated any of the band members and I never will. I want to do my best for them, not be a groupie. I don't want to be seen as someone there by default. I am passionate about what they are doing and I believe in them."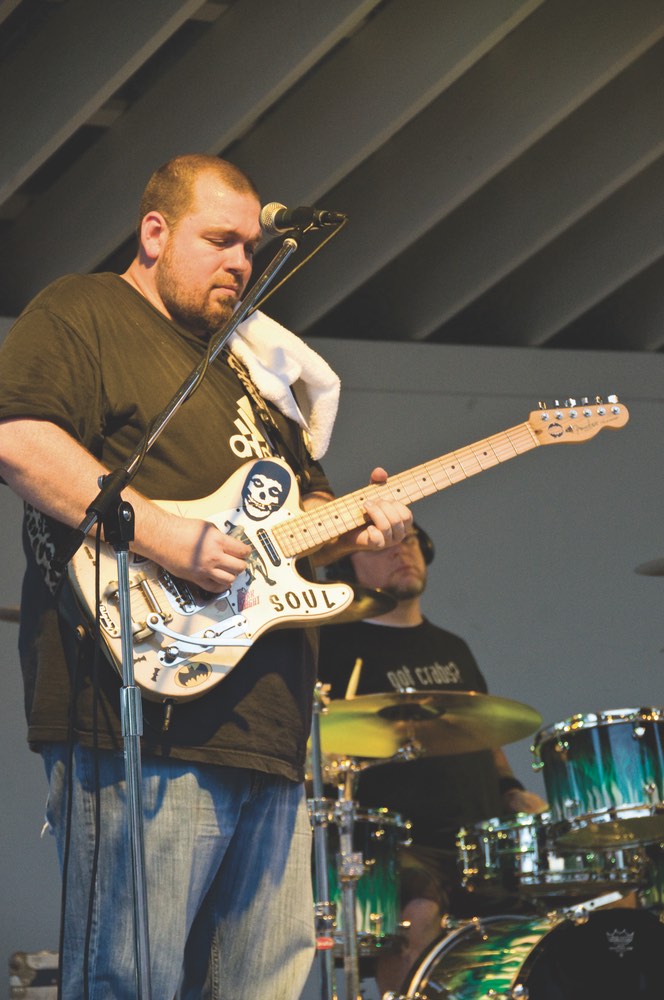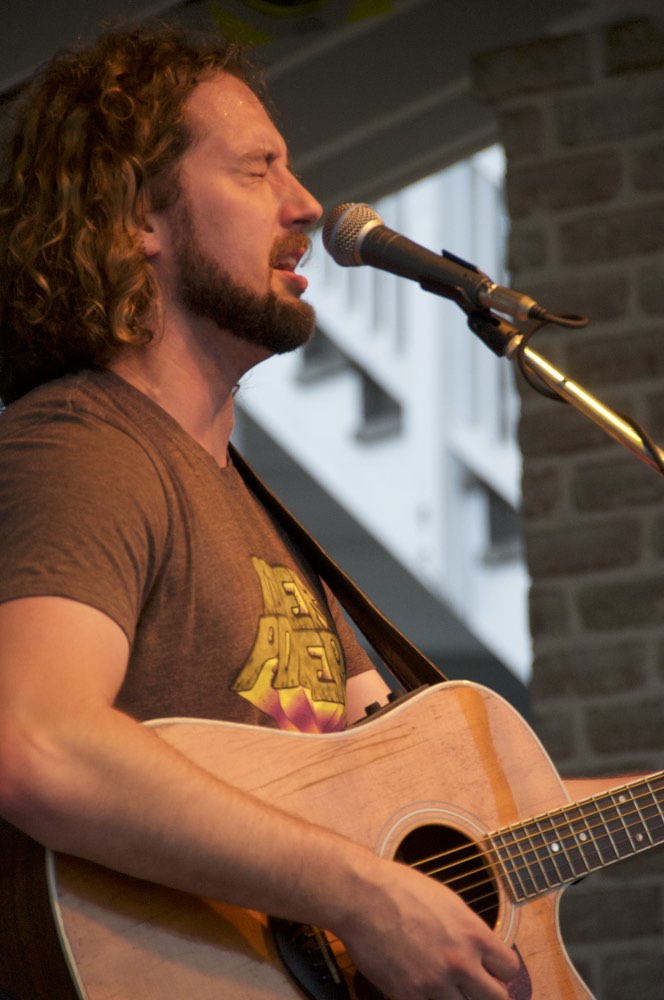 Standing firm in her integrity, Kathy only matches the band to venues that are a good fit, even if it means turning down decent money. "We used to have the mind-set, 'Get on a label.'  That was how we measured success," Kathy stated. "Not anymore. If I know a gig is right for them, and if they are right for the venue, we book it. We look for the relationship that fits our desire to grow a fan base on our terms. We remain true to ourselves, which has been a good lesson for other parts of my life as well."
Ugli Stick takes its soulful rock sound on the road, primarily appearing in Southern cities like Birmingham, Baton Rouge, Mobile and Atlanta, building a fan base that gravitates to their pop rock style with hip-hop and funk undertones. They have been invited to perform at NAMM (which originally stood for the National Association of Music Merchants), one of the largest music trade shows in the world, the last two years running. "This past January while the band was performing, John Blackwell hopped on stage," Kathy added (Blackwell was the drummer for Prince and now plays with Justin Timberlake). "It was a great time and a huge honor for them."
Recently the band joined Armed Forces Entertainment to perform for American military service members in the Middle East.
"It was a life-changing trip for Ugli Stick. I think it put things into perspective and the band realized their music could bring happiness. They saw glimpses of joy. We let the troops know that they are missed and that we are proud of what they are doing," Kathy said. "It was like bringing a bit of home to them."
After one performance, the band was "coined" by the base commander. Each military unit has a unique coin with its heraldry and heritage engraved on it. "Coining" is a military tradition that brings great honor to the recipient. The coin is usually presented by the unit in recognition of an outstanding deed or service. The moment brought them to tears because they felt they had made an impact. The band has plans to tour the Pacific region in the near future to entertain military personnel.
I am the glue behind the band members. I do anything and everything from booking to public relations, to all the nuts and bolts in between...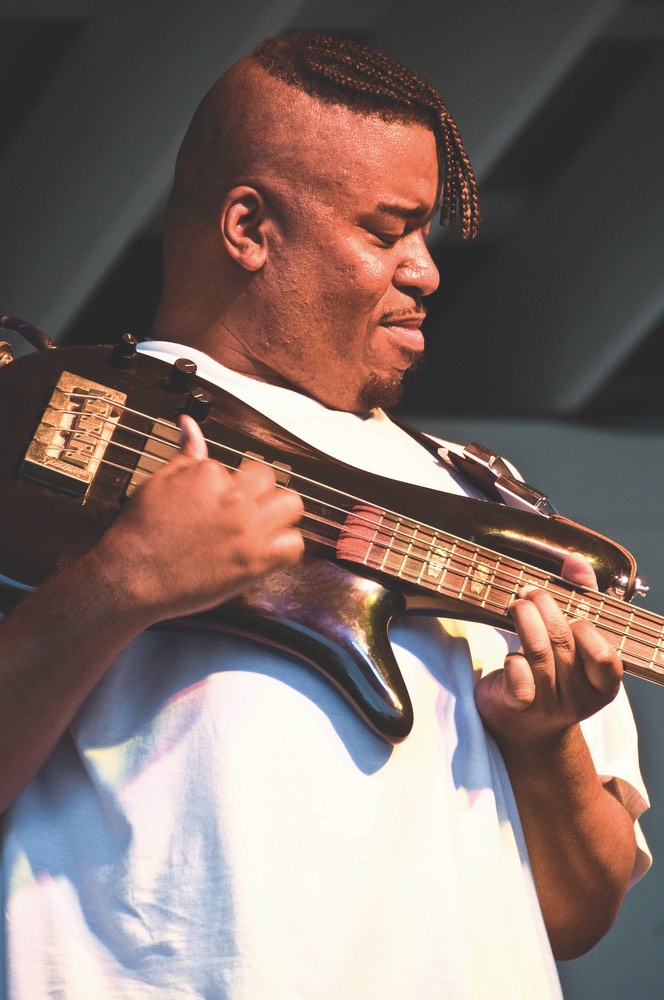 Completely devoted to the members of Ugli Stick, Kathy spends most of her vacation days and weekends touring with the band or recording in a studio with them. "I can't remember a time I have taken off that wasn't band related. This is my hobby, my love, and my passion. It allows me to do my day job better and vice versa. It gives me that needed break."
Kathy's idea of a "break" includes camping out with her own bed linens and cleaning products at cheap motels. She recalled one time when they came upon a particularly seedy establishment. "I thought to myself, 'Okay, I can do this,' but when I found a dead rat in the place, I was out of there! I left everything there – my bed linens and all – and checked us all into a nice hotel on my own credit card. There was just no way I could do it! You've got to draw the line somewhere."
Adventures are par for the course when touring with the band. "It is very different traveling with four guys – it smells like Cheetos and dirty gym socks!" In spite of flat tires, luggage on the highway and filthy hotels, Kathy claims she wouldn't have it any other way. "Some people go for a run or play tennis. I do this. This is where I find a lot of pleasure."
Kathy finds satisfaction in her daily life pursuing her music passion. She is inspired by the elements around her, including those obstacles we all have to hurdle once in awhile. "Challenges of all kinds inspire me. You know what your goals are in life, but how can you achieve them without facing some obstacles? The key is to passionately go after your goals and figure out ways around the obstacles. At the heart of it all, it boils down to one word: possibility. I am inspired by the possibilities of being creative, doing more than I thought I could, achieving my goals despite challenges, and the possibility of learning and growing.  The possibility of being better and doing more is what inspires me and moves me forward in this world."
Armed with enthusiasm and attacking each day with a sense of adventure, Kathy's spirit is evident in both of her jobs – both day and night. "If I didn't put myself into everything I did, I couldn't do the job I do. It is the only way that I know how to work. Working any other way would be passionless and hollow," Kathy said. "It makes me vulnerable but there is no other way for me to approach things. The day I start phoning it in, I can't do it anymore."
Somehow, I don't think that day will ever come.
— V —
ARTICLE CATEGORIES