By Suzanne Pollak
It's lovely to have house specialties, whether decor, drinks, or dinners; these are all areas that show personality and flair. We express ourselves with design—either through our own tastes or by relying on interior designers—and in the way we organize our daily domestic schedules. Food and drink are other creative ways to make living in your home uniquely yours. Do you rely on the same menu and wines/cocktails/beverages day in and day out? This probably gives you and your family comfort. Or you might introduce the world and adventure by creating diverse culinary or liquid treats for the creatures who live under your roof and those who visit too.
I am a fan of having a house drink and a go-to menu for a while, until they're fully mastered at every step: cooking, mixing, and presentation. Then when the excitement has evaporated or the season has changed, the time comes to move to new terrains. This steady progression of building culinary and cocktail house signatures adds to your skills through the decades. During the learning period, the practice provides stability, predictability, and comfort to those you feed and water, something guests look forward to when invited. Then, to keep you and yours on your toes, choose new treats.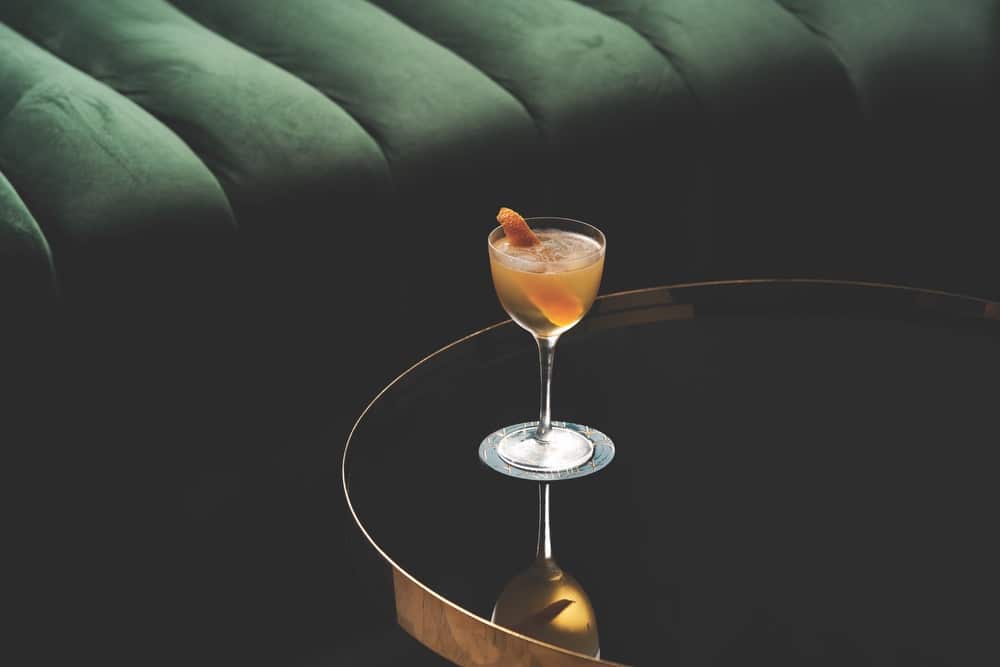 In that vein, I propose settling upon a house cocktail for a while. Or call it a "pool cocktail" if you have a pool. I did have a precocious and adorable five-and-a-half-year-old over for a birthday dinner recently, and he asked where my pool was (a perfectly acceptable question since everywhere he has lived, he has had an opulent pool in his garden). I had to explain there was no pool at my little house, but there was a bathtub.
The most interesting cocktail for the poolside has some effervescence that relates to the sparkling water filling the pool. Champagne, or any sparkling wine, adds pure magic to a cocktail. You might call it bubbles; I might say dryness. But the wisest of us all know Champagne sprinkles fairy dust of magic.
There are a few things to think about when choosing a house cocktail. We do not want a "normal" drink available anywhere and everywhere. Instead, try something people might not have tried before. Leave complicated cocktails to mixologists. Your home is not a bar. You must be able to make repeat versions—meaning the first drink, possibly a second, and if the occasion arises for a third, you will be able to walk up a flight of stairs and mix another. Our first suggestion in a trio of joyful sparklers could knock one flat if not drunk responsibly. After all, it is named after a portable, fast-firing, accurate field gun that became an icon of victory in World War I.
French 75
No less an authority than novelist Alec Waugh (older brother of Evelyn Waugh) called the French 75 the most powerful drink in the world. The liquor combination has such a kick, it might feel like being shelled with the French 75 mm field gun used in World War I.
The French did not surrender in WWI. In fact, they lost nearly a whole generation in trench warfare. If you are interested in WWI from a French perspective, read Poilu: The World War I Notebooks of Corporal Louis Barthas, Barrelmaker 1914–1918. Barthas was a thirty-five-year-old barrel maker conscripted to fight the Germans in 1914; he spent the next four years in constant combat, wherever the French army fought its fiercest battles. It's a gripping firsthand account of WWI by a French corporal who endured it all.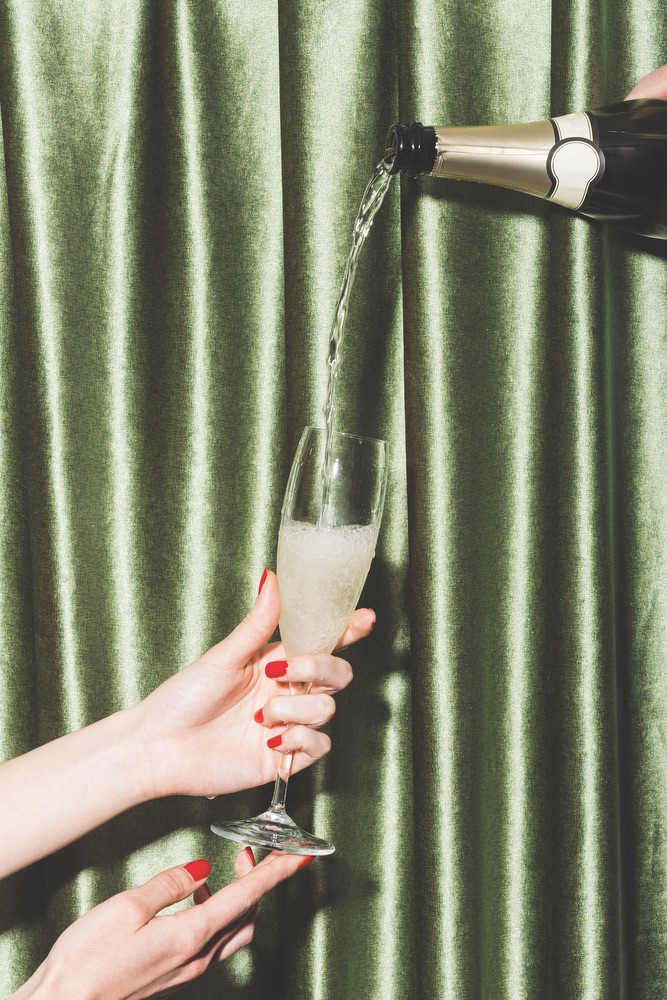 I have a particular interest in war because I was in one as a young girl (the Biafran War in late 1960s Nigeria) and endured another as a mother (two of my three sons were Marines deployed to the war in Afghanistan in 2010). One of them told me that in Afghanistan, the French MREs ("meals ready to eat") had little bottles of wine included! An American soldier in Afghanistan even had an MRE dated from the Vietnam War.
The French 75 is a wickedly delicious concoction worthy enough to water the throats of pool guests. Its name and recipe were developed in the 1920s, but it recalled drinks from an earlier era. The combination of gin and Champagne was a favorite of Queen Victoria's son Edward, the Prince of Wales, and Kalākaua, the king of Hawaii. When Charles Dickens visited Boston in 1867, he entertained writers in his room at the Parker House Hotel with Champagne cups and gin. The French 75 has been featured in several movies, including Casablanca (1942) and two John Wayne films, and in the series Mr Selfridge, set in London during the 1910s and '20s.
The French 75 is made with a dry gin, lemon juice, and sugar. Try Empress 1908 gin if you can get it. Your drink will turn a violent violet and look gorgeous next to your pool.
Recipe
1/2 ounce fresh lemon juice 1 teaspoon sugar 2 ounces gin or cognac Champagne or Prosecco Lemon twist
Add the lemon juice and sugar to a shaker and stir to combine.
Add the gin and fill with ice.
Shake, and strain into a collins glass or Champagne flute filled with cracked ice.
Slowly top with Champagne and garnish.
Kir Royale
The French 75 requires four ingredients. Our next bubbly beauty is even simpler with just two: sparkling wine and crème de cassis. It's simple yet complex and more than the sum of its parts. The kir royale is the queen of celebratory drinks, for a birthday or cocktail party thrown in someone's honor.
"The kir royale is the first cousin of the kir, made with dry white wine and crème de cassis."
The kir royale is the first cousin of the kir, made with dry white wine and crème de cassis. The kir is a nineteenth-century drink trendy after WWII. The kir royale sets itself apart with the addition of Champagne. Aside from being delicious, the best thing about the kir royale might be how easy it is to make. A half ounce of crème de cassis infuses the Champagne, creating a jeweled-colored cocktail with a hint of sweet berries.
Recipe
1/2 ounce crème de cassis Dry Champagne (or other sparkling wine) A long lemon twist or fresh raspberries for garnish
Pour the cassis into the flute first
Top with Champagne and garnish.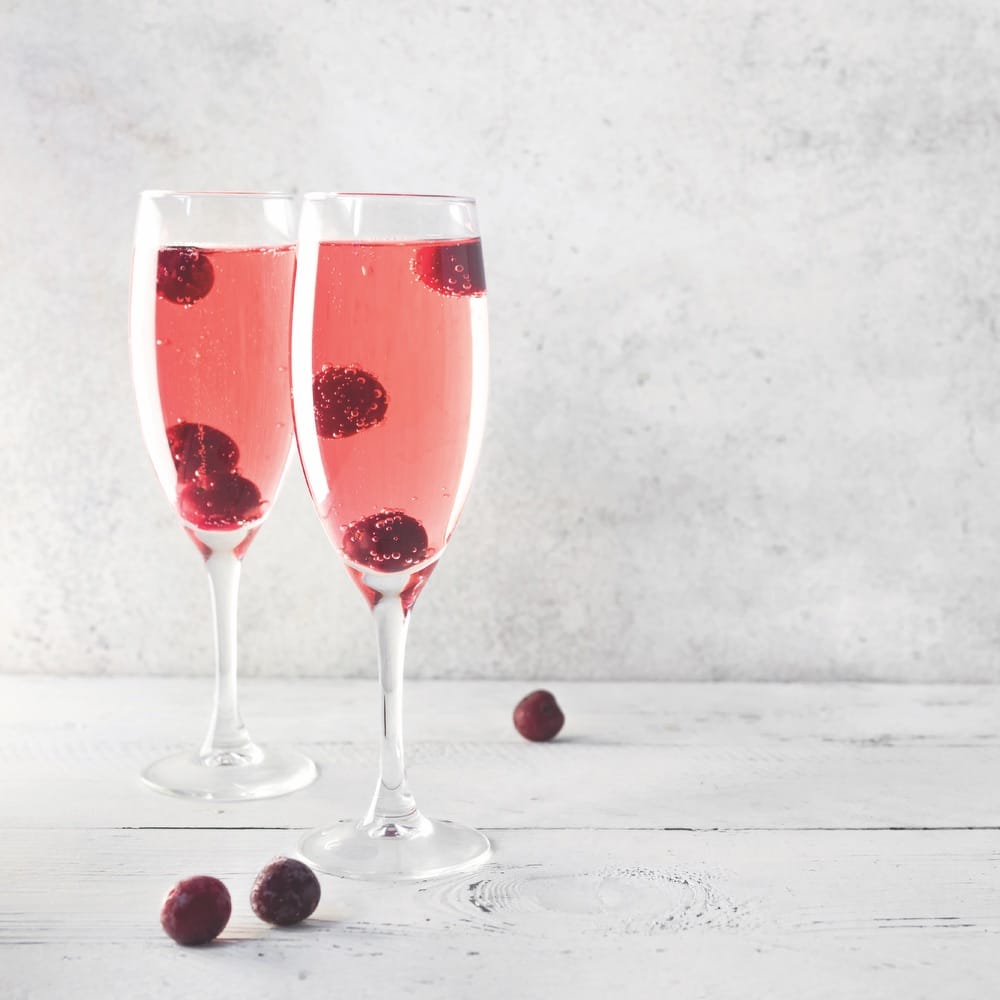 Bellini
What is more opulent than breakfast or brunch by the pool (especially if you aren't in charge of removing falling leaves on the water's surface)? A morning-after drink is necessary when the night before was long or if the times call for a luxurious beginning to the day. The Bellini is a delightfully delicate, pale pink concoction created in 1948 at Harry's Bar in Venice. It's usually made with Prosecco, but why not use Champagne if you have it? The Bellini is another two-ingredient wonder, the second ingredient being peach purée. The original uses white peaches, but in the South, we don't care what they do in Venice. We use the yellow peaches grown locally—simply out of this world when in season. Serve alongside more peaches wrapped in thinly sliced ham, the best available. Breakfast food and drink, done! Coffee optional.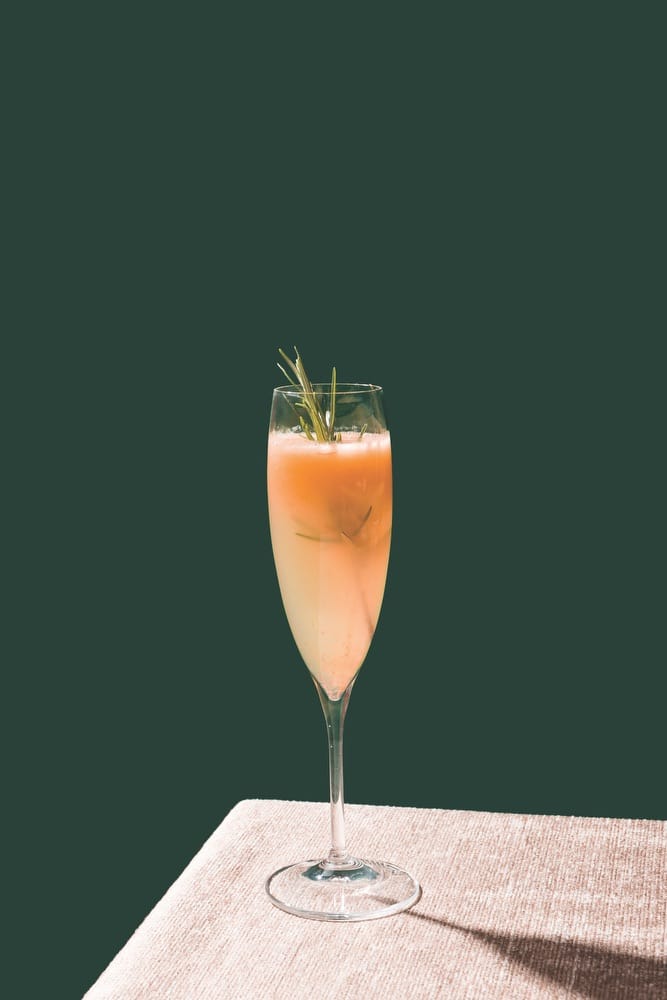 Recipe
One part peach purée Two parts Champagne or Prosecco
Fill the bottom of the flute with peach purée
Top it with Champagne.
"The chicest and most confident hosts find their favorite object (drinking glass) and recipe (cocktail) and do it over and over again."
A Final Note on Proper Glassware: The French 75 changed with the fashion. It was first served in a coupe, then the collins glass in the late 1920s, and finally a champagne flute in the 1980s. Today, bartenders are back to using the collins glass because its shape is reminiscent of a cartridge shell.
Champagne flutes work well for a kir royale, so you can watch the bubbles rise. Bellinis also do best in a flute, but a collins glass will work.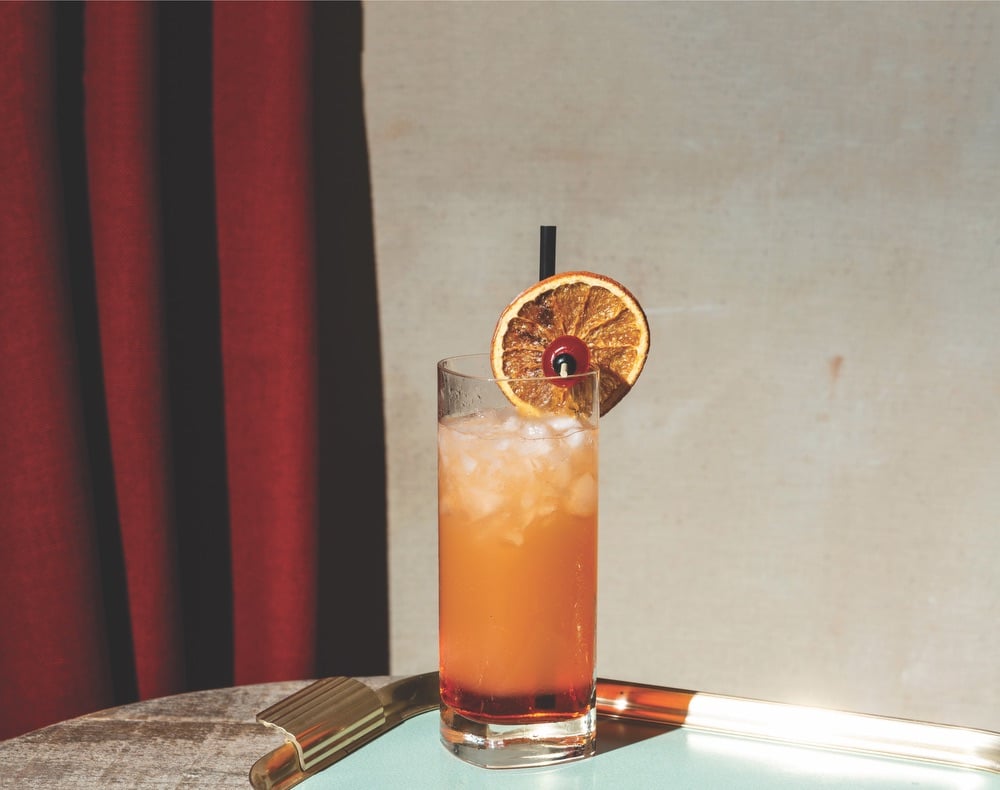 Do not feel you need to have a collection of glasses. You do not, especially poolside! You are not a bar or a restaurant; you are running a home. The chicest and most confident hosts find their favorite object (drinking glass) and recipe (cocktail) and do it over and over again. It becomes their signature. I use my collection of antique silver cups indoors, and if I had a pool, I would use a Bodum Pavina double-walled insulated glass for every drink, from coffee in the morning to cocktails at night. Bottoms up!
— V —
---
Suzanne Pollak, a mentor and lecturer in the fields of home, hearth, and hospitality, is the founder and dean of the Charleston Academy of Domestic Pursuits. She is the coauthor of Entertaining for Dummies, The Pat Conroy Cookbook, and The Charleston Academy of Domestic Pursuits: A Handbook of Etiquette with Recipes. Born into a diplomatic family, Pollak was raised in Africa, where her parents hosted multiple parties every week. Her South Carolina homes have been featured in the Wall Street Journal Mansion section and Town & Country magazine. Visit CharlestonAcademy.com or contact her at Suzanne@CharlestonAcademy.com to learn more.
ARTICLE CATEGORIES