The Art of Living Well
By Susan Benton |  
Photography by Romona Robbins and Sydney Bassett
Fashion is a form of art—a medium in which you live your life. Alden Lagasse was looking for clothing that she could really live her life in—fashion that would fit her coastal lifestyle. After many failed attempts to find sophisticated resort wear, she was inspired to bring together an assortment of beautiful garments and accessories that are suited to life on the Emerald Coast. The result: the Alden Lagasse Collection – at the beach.
In the past, resort wear was about clothes you bought only to wear at a resort. But today's resort wear, like a lot of fashion, has to be versatile and almost seasonless. Coco Chanel was known for saying, "Luxury must be comfortable, otherwise it's not luxury." Alden Lagasse is offering a new hybrid of luxury basics.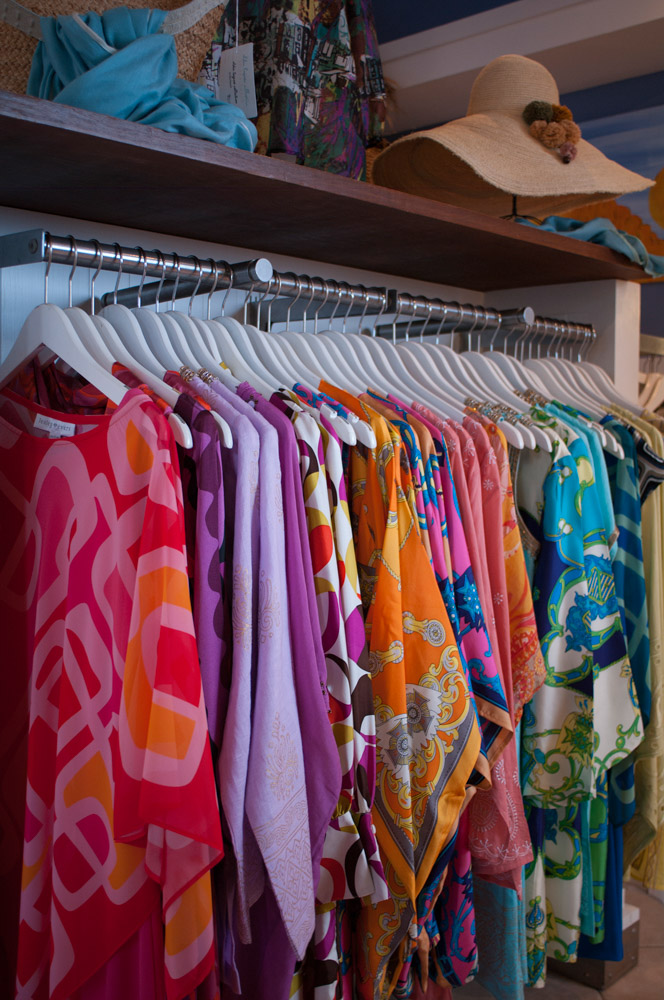 Lagasse's collection made its official debut in December 2012 to rave reviews. The special event was held at Lovelace Interiors in Destin, Florida, and attendees were thrilled with Lagasse's handpicked, sumptuous clothing and one-of-a-kind jewelry, hats, and accessories.
When asked where she got her inspiration, Lagasse said, "I was inspired when I went on buying trips with Susan Lovelace. Over the years, I would shop for effortless things to wear by the pool or on our boat while Susan was making selections for Lovelace Interiors. I have enjoyed collecting these pieces and I wanted to share them with friends and others seeking similar lifestyle clothing."
Lagasse grew up in Gulfport, Mississippi, and studied journalism at Ole Miss. During our conversation, she fondly recalled memories of her college days when she would visit her cousin Sparky Lovelace and his wife, Susan, in South Walton.
Upon graduation, Lagasse moved to New Orleans, where she later met celebrity chef Emeril Lagasse; they were married in 2000. Lagasse related, "We continued to visit the local area, not just to stay connected to family, but also because Emeril loves to fish. He is happiest when he's on a boat in the beautiful Gulf."
After losing their vacation home in Pass Christian, Mississippi, to Hurricane Katrina, the couple decided to move their family to South Walton, where Lagasse more than ever sought stylish clothing that could be worn to school events and at home, or packed quickly for a trip.
Angie Nemecek, the owner of Mermaids, an upscale women's boutique in the heart of Sandestin's Village of Baytowne Wharf, appreciated Lagasse's line and approached her about partnering. As of February 2013, the Alden Lagasse Collection – at the beach can be found on display in the newly updated space. Lagasse recounted, "Angie told me she loved my collection and wanted me to share it in her store. We partnered and gave the boutique a fresh look, adding new furniture as well."
Nemecek is excited about traveling to New York with Lagasse to shop for the upcoming season and said, "I am thrilled to have Alden's collection in Mermaids. Customers can expect to see cool and chic new lines in the store this spring."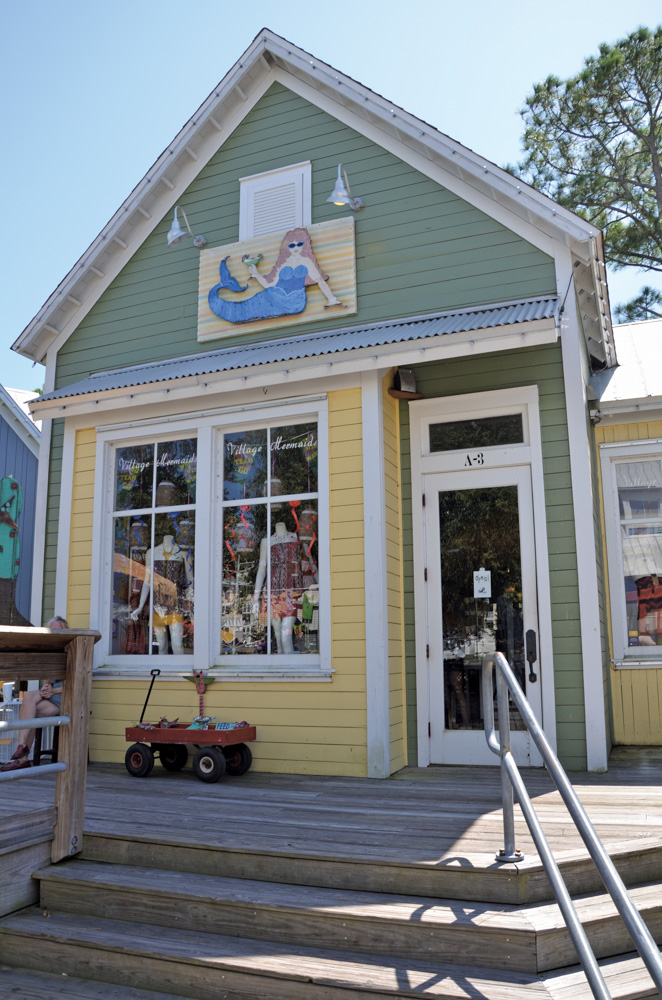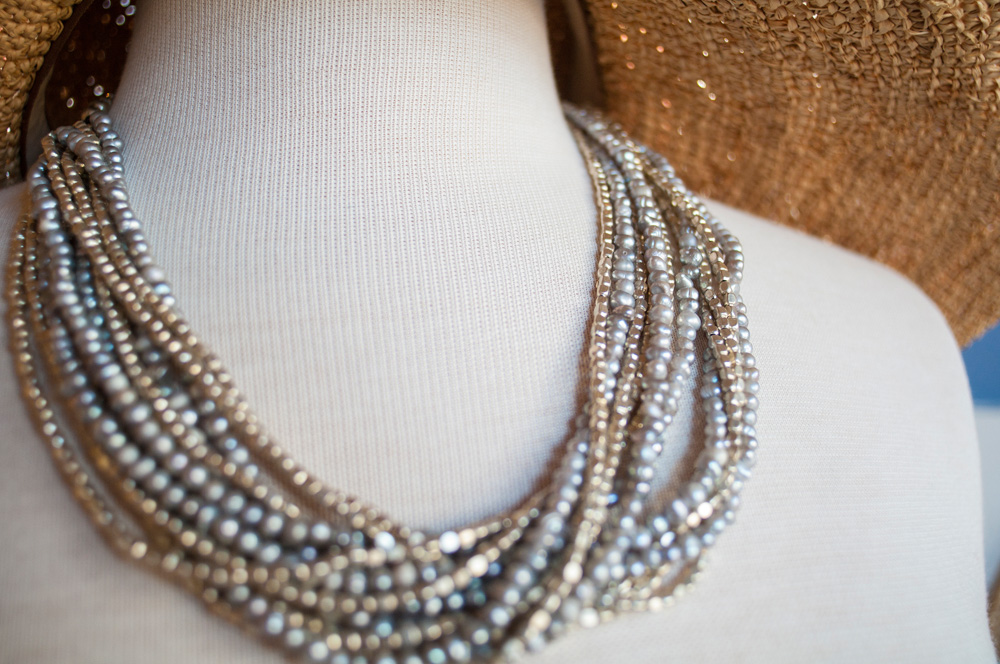 With a keen eye, Lagasse carefully selects elegant pieces with indulgent fabrics and textures that can easily be tossed in a suitcase for weekends away yet are appropriate for wear at casual social events. Though some of the tunics and kaftans are stunningly beaded and require dry cleaning, most of the pieces are machine washable. A complete ensemble can be selected in minutes, from skinny jeans to handbags, sandals, and unique jewelry. Much of the collection is sized from extra small to extra large and is age appropriate for the twenty-five-and-over market.
Favoring muted palettes, Lagasse has just begun carrying a line of exquisitely soft loungewear with hooded jackets and tanks trimmed in satin. Commenting on the new line, Lagasse said, "It feels so good and does not require dry cleaning. It is perfect to wear in the morning while enjoying a cup of coffee."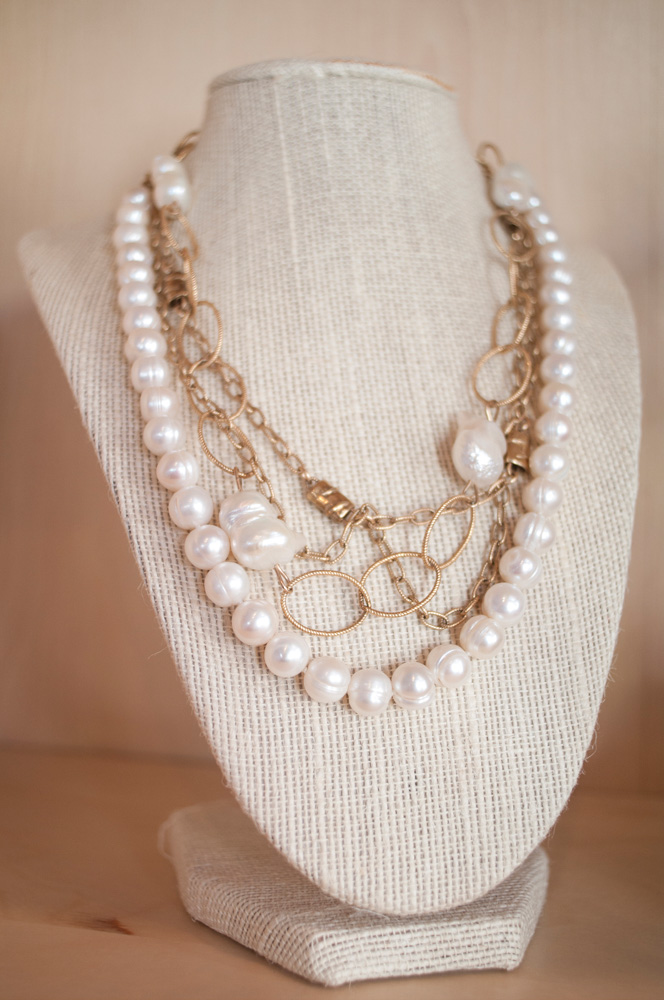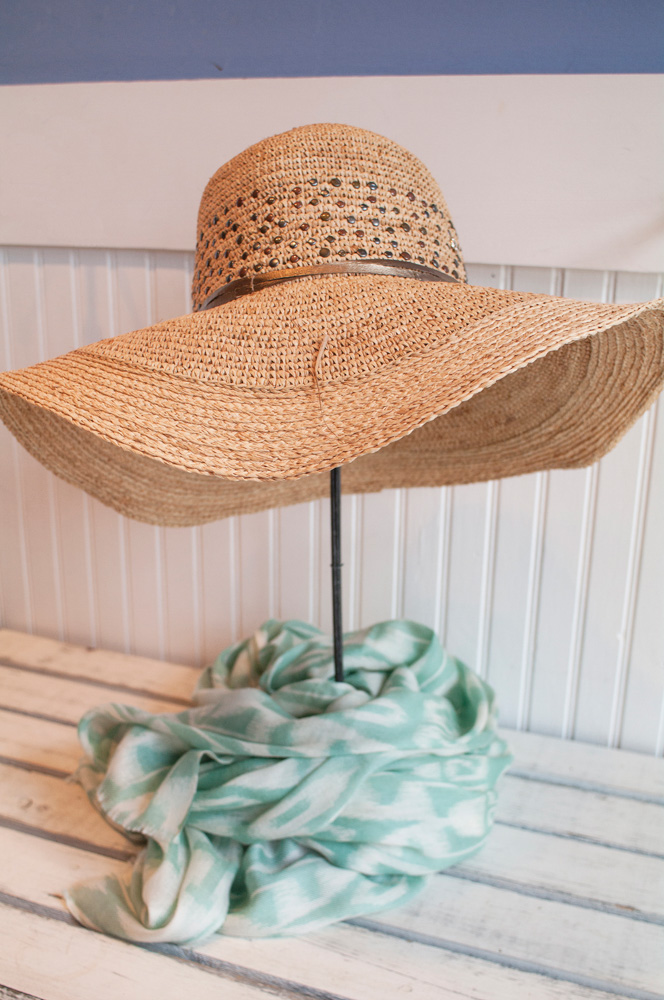 This is a creative outlet for me and I am having a lot of fun with it.
I asked Lagasse how she juggles motherhood, a celebrity lifestyle, demands for travel, and commitments to so many charitable organizations. Lagasse replied, "Very carefully! There has to be a balance. We have a very busy life with Emeril's schedule alone. We are never apart from each other for more than three days, and I keep a consistent calendar. I can tell you where I will be six months from now. With all of our obligations, it is a juggling act, and I am lucky to have my parents and family nearby to help us out as well."
Although Lagasse currently has no plans for expanding, it is not out of the question. As for the present, Lagasse stated, "This is a creative outlet for me and I am having a lot of fun with it. With all the foot traffic in Baytowne, I am really looking forward to meeting new customers."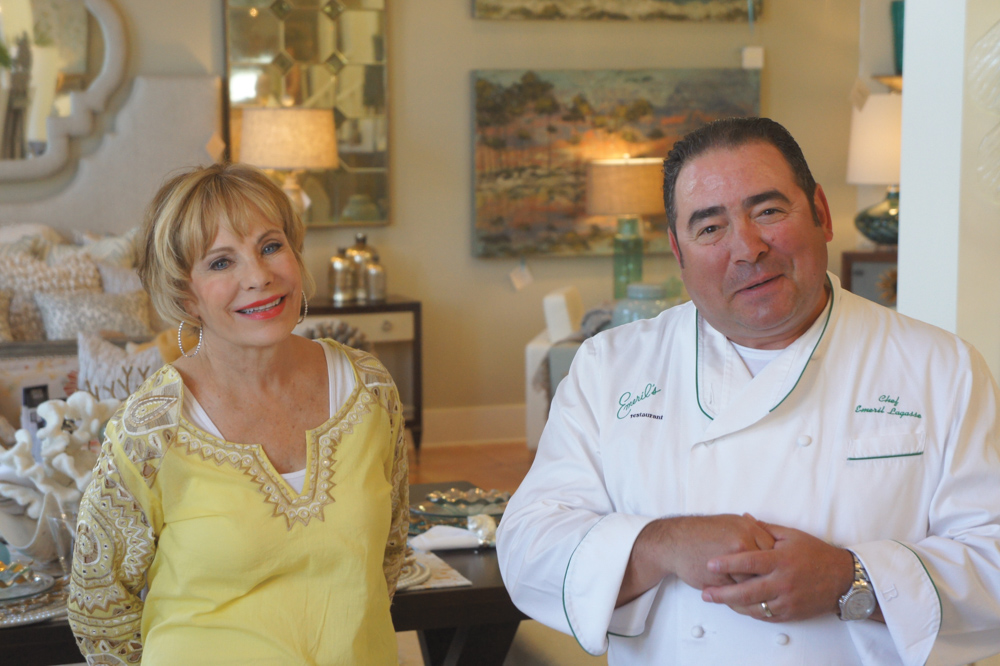 — V —
ARTICLE CATEGORIES