By Matthew Christ  |  
Photography by Claude Madoux
"You are driving ze wrong way," the rental car agent calmly says as he pokes his head into my car.
I'm sitting in a now-stopped Renault Clio hatchback in a parking garage beneath the Esplanade des Invalides in Paris, France. If the garage extended another few hundred yards, I would be able to drive right up to Napoleon's tomb in the Invalides, a beautiful military hospital designed in the Baroque style in the late seventeenth century that spurred the development of grand apartment buildings nearby. These buildings are extremely valuable real estate, housing well-heeled Parisians for generations, and the cars in the parking area reflect the surrounding wealth: most are half-million-dollar Ferraris, Aston Martins, and Bentleys. Which has made turning around in this single-lane parking garage a little stressful.
"Can you spot me as I turn?" I ask the man who just moments before had guided me through the rental car contract with total mastery of the English language.
"Zi don't understand," the agent says in a heavy French accent before walking away.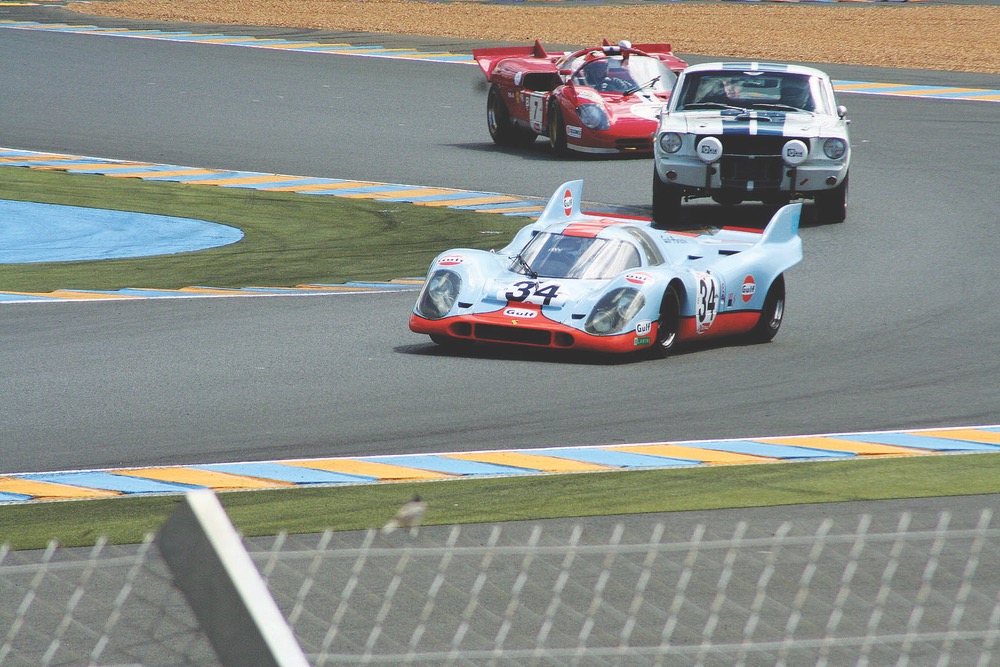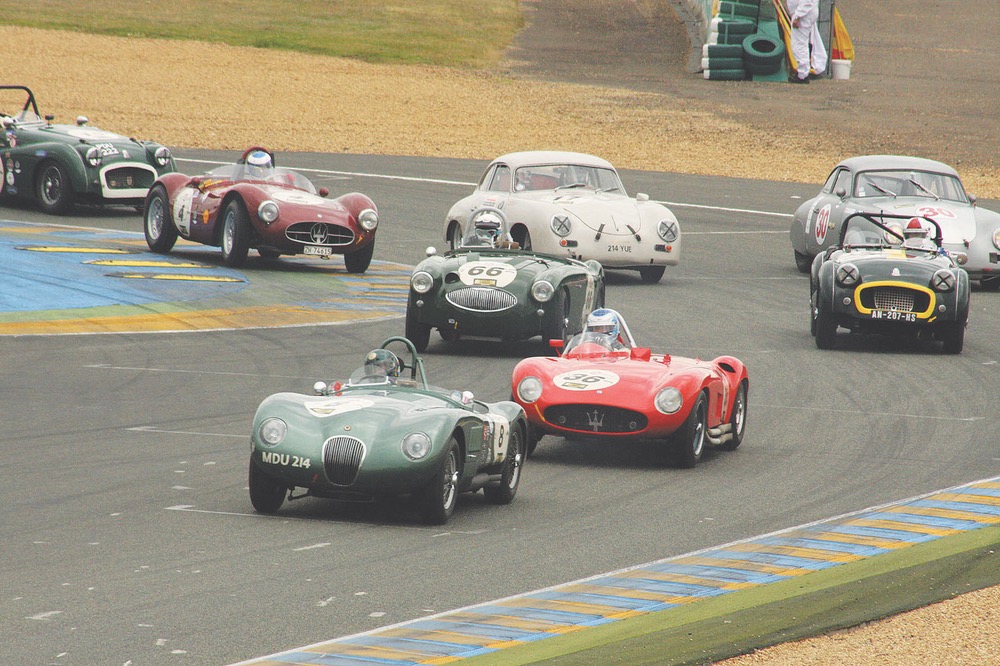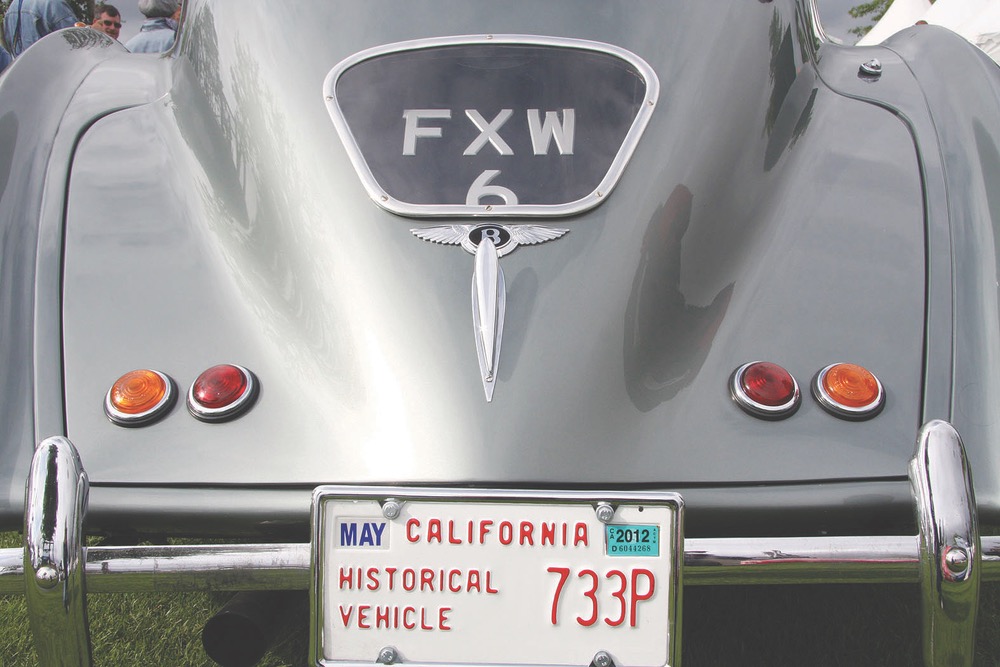 Realizing I have to complete a fifteen-point turn in between four Ferraris and a brand-new Porsche Cayenne GTS, I slowly move the gearshift from first to second, through third, fourth, and fifth gears, and finally into reverse. Easing off the clutch, I wait for the Renault to start rolling backward. Except it doesn't. I try again, and again, and nothing happens. Two cars have entered the one-way lane and are pointed toward me; their drivers are just silhouettes with cocked heads, no doubt cursing the idiot who is blocking their way.
Frustrated, I start cursing as well. Four-letter words begin bouncing around the Clio, and I try again. I learned to drive a manual in a 1973 Triumph TR6, which had a clutch that was so difficult that I kept a hammer in the glove box to occasionally tap the gearshift into place. I've driven a 1,001-horsepower Bugatti Veyron, an Aston Martin DB9, and more than my fair share of Porsche 911s for a twenty-two-year-old. And I'm now being flummoxed by the French equivalent of a Nissan Versa.
As a door of one of the other cars opens, I heave the gear into reverse once more. "Click." It works! With white-knuckle turns, I miraculously avoid damaging any of the near-priceless automobiles.
I've traveled from Florida to Paris only to have to leave it immediately. Once I navigate the chaotic city boulevards and make my way to the motorway, my ultimate destination will be Le Mans, a picturesque town located on the Sarthe River in the Pays de la Loire region in midwestern France, about 130 miles west of Paris. But I didn't come to Le Mans to look at winding streets and cathedrals; I came to visit the Circuit de la Sarthe, better known as the race track used in the 24 Hours of Le Mans, the world-famous endurance sports car race that has been taking place here nearly every summer for the past eighty years. On this weekend in early July, a month after the eightieth race was completed, the nine-mile circuit has been reopened for the Le Mans Classic race, and car clubs around the world have shipped in their track-ready vintage cars to compete in a rendition of the Le Mans races of yore.
My Le Mans adventure begins with a crack of thunder. As I turn off of the A11 motorway near the old town, I see that onyx-colored clouds have laid siege on the horizon. Fat raindrops begin smacking down on my windshield just as I start searching for the circuit's parking lot. It takes me an hour to find a spot, partially because of my general incompetence at translating French traffic signs and partially because of the traffic-stopping, torrential rainfall.
I came to visit the Circuit de la Sarthe, better known as the race track used in the 24 Hours of Le Mans, the world-famous endurance sports car race that has been taking place here nearly every summer for the past eighty years.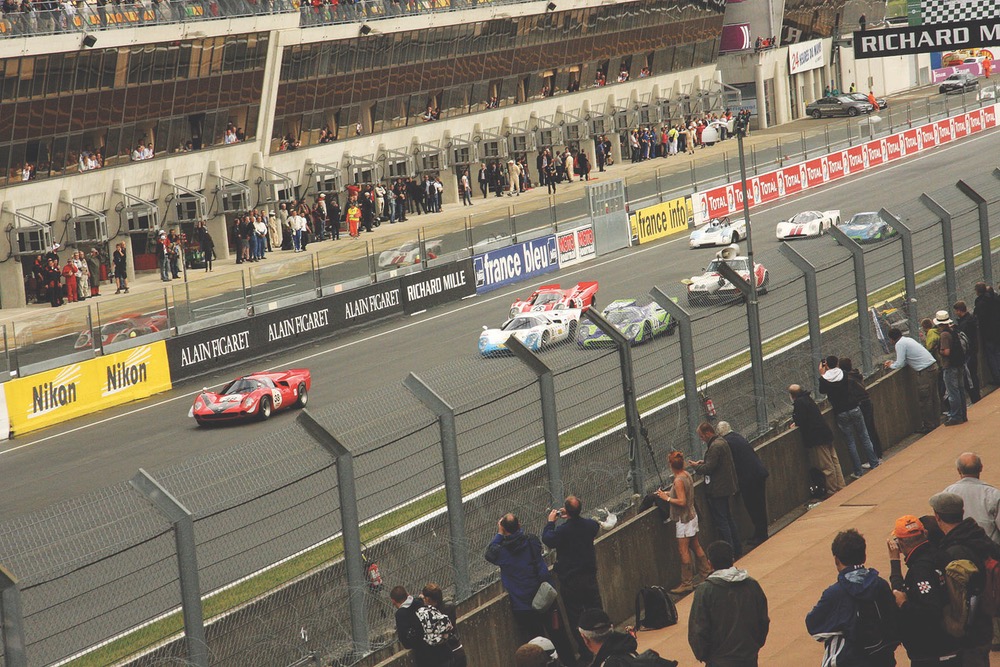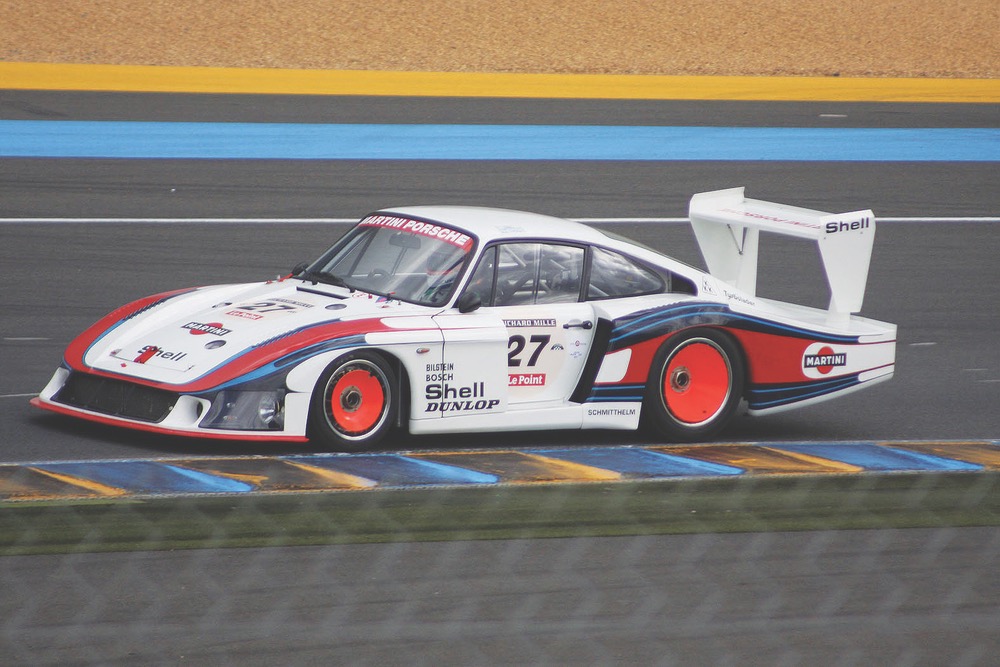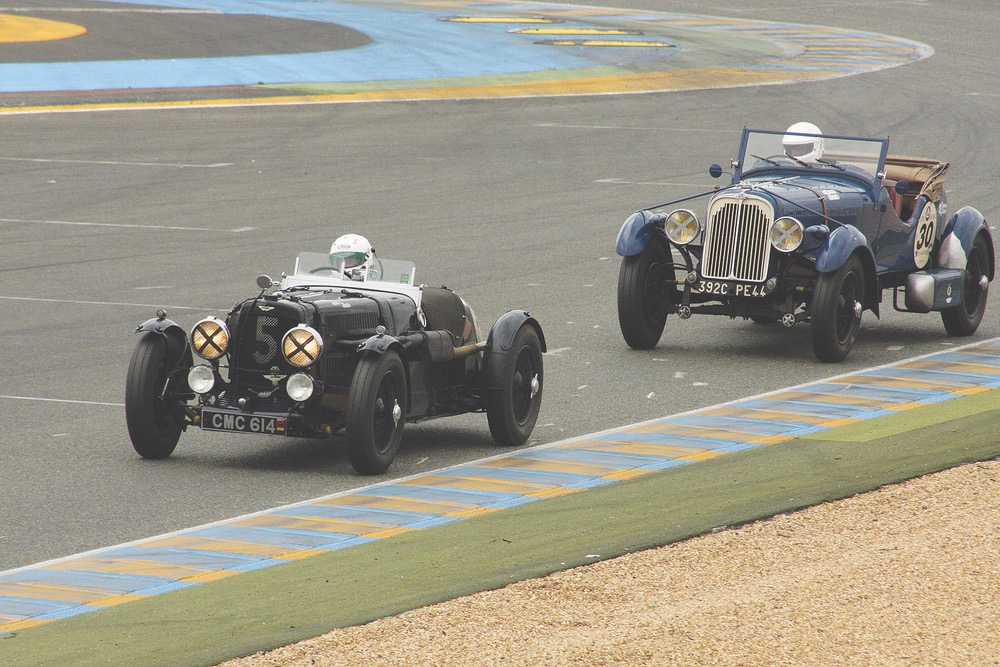 I finally park and am walking toward the track when a red 1956 Ferrari 250 GTO drives past me. For vintage car novices, realize that the provenance behind the Ferrari 250 GTO is so great that I only have to look up on my smartphone pictures of the thirty-nine GTOs ever built to determine that this particular one belongs to Jon Shirley, the former CEO of Microsoft. Shirley (or a very trusted friend or family member) rumbles past in the almost thirty-million-dollar car a few more times, most likely searching for the same track entrance I'm looking for. After an hour of walking back and forth between buildings where I can supposedly pick up my ticket, I finally find a ticket office and begin another trek back toward the circuit. (Note to event organizers: invest in guide signs.)
Once inside the track, I'm confident that all the slogging around in the rain, crossing five lanes of traffic on foot—twice—and the bouncing in between ticket offices is worth it. The crisp exhaust notes that I have heard ricocheting outside the circuit for the past hour are much clearer once inside the gates. From a balcony in the stands, I take in the sight below. A 1970s-era Corvette swings into view on the track and snakes its way up to the famed Dunlop Bridge, a procession of 1970s Porsche 917s shortly behind. The action is almost too quick to process as dots of white, yellow, and red zip by and disappear around the corner.
I can tell I'm too far away from the action. Making my way back toward the main entrance, I find a tunnel leading to the inside loop of the circuit. I follow a gravel road until it turns into pavement and then grass. On a manicured lawn, a display of rare cars has been set up, including a gleaming white Porsche 550 Spyder, the same model the actor James Dean crashed in. Next to it is a rare Jaguar D-Type that raced the 1953 circuit.
In a nearby courtyard, with purely formed raindrops still scattered across its long bonnet, is a 1935 Bentley 3.5 Liter amid more vintage Bentleys. This particular Bentley started its life as a formal saloon, but a new body inspired by the original Bentley Blower that won the Le Mans in the 1930s was fitted to its chassis in the late 1990s. It has drawn quite a crowd of spectators, but one spectator stands out with his silver handlebar mustache and pale blue racing jumpsuit. The man, definitely a driver in the event, looks to be the embodiment of the gentleman driver people speak of when they talk about the Le Mans Classic.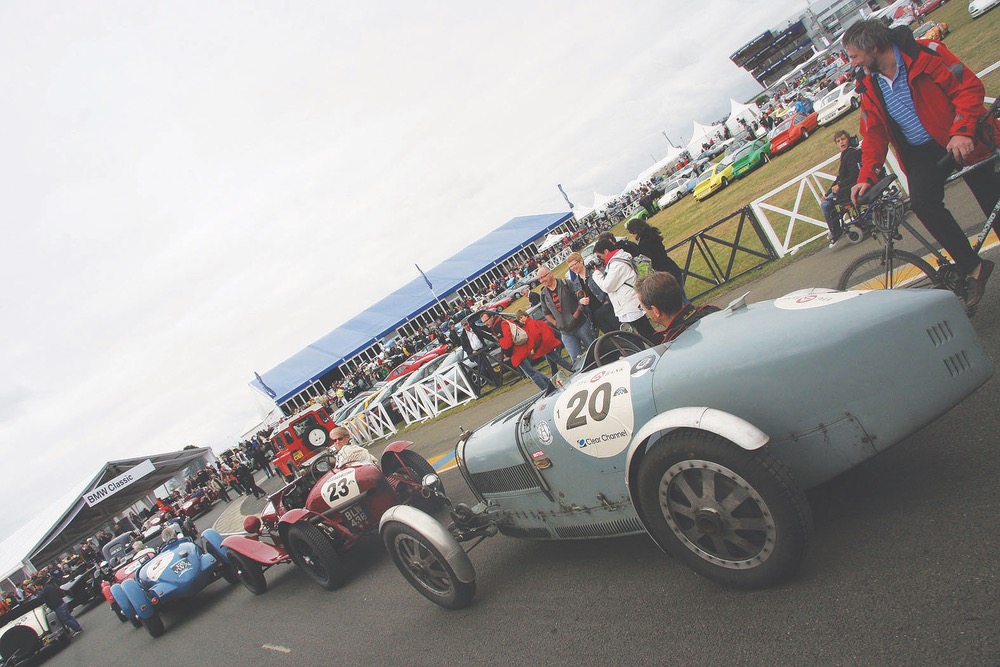 Suddenly, I hear a loud clamor of engines revving near the track. From a landing overlooking a staging area off the track, I take in the sight of twenty or so vintage Ferraris, including the former Microsoft CEO's. A pistachio-colored 250 GTO sits idling, standing out from the more commonly colored Ferrari Rosso Corsa (racing red) cars for a reason other than its color: it recently sold for $35 million, the highest price ever paid for a car at auction. It was originally built for Sir Stirling Moss, the famed British racing driver, to compete in the 1962 Le Mans. Having been injured in an accident before the scheduled Le Mans, Moss never actually raced this GTO.
Until now, I haven't fully understood the Le Mans Classic experience. Yes, there are a lot of pretty cars here—so many, in fact, that phrases like "Oh, it's just another Aston Martin DB4" become common mutterings. And, yes, many of these cars have racing pedigrees that can transport you back in time. But looking down on a small lot full of thirty-million-dollar Ferraris with engines chomping at the bit, it becomes apparent that the Le Mans Classic is more than just a collection of pretty cars. It's about passion. Passion for the past, passion for these rolling works of art, passion for letting these cars do what they were designed to do—race. It's a passion that is accessible, too. The fabulously wealthy may enjoy racing their multimillion-dollar vintage Ferraris, but many less wealthy connoisseurs can spike their adrenaline by racing their classic Mustangs against the clock. And those who can't afford the car (after all, classic Mustangs aren't exactly cheap) can still get in on the action—a weekend can be spent strolling the grounds gawking at these incredible machines and meeting fellow car aficionados from the world over.
Spying another thunderstorm approaching, I make my way to some covered stands. Just as I walk inside, torrential rainfall starts pouring down. The cars keep racing, undeterred by the tropical weather conditions. It will rain on and off so much this weekend that a few cars will crash from spinning out of control on the slick surfaces.
The rain is packing the stands in and, for a better look at the track below, I stand on a seat in the top row. A gentleman sitting in the next row below me is looking through some of the recent photos he's taken on his digital camera. Typically, I tend to stay away from attracting attention that might come off to others as stalking. But, because I am alone in a foreign country, I decide to leave all inhibitions by the wayside. So I lean in and ogle at the incredible photos the man has captured. During a pause in the racing, in my broken French, I compliment his photography skills. Between my poor French and his better-than-poor English, I learn that his name is Claude Madoux and that he is a journalist from Nantes, France.
Claude's been coming to the Le Mans Classic since it began in 2000, and he's attended many of the regular Le Mans races as well. He's friends with a few of the racers and is also a dedicated gearhead like myself. I ask him if he would like his exceptional photographs to be printed in the magazine I write for in America, and he agrees.
It's now just past 8:00 p.m. and I still have yet to check into my hotel in the small town of Flacey, France, about an hour away. I bid farewell to Claude and start the long walk back to my friendly, not-so-Le-Mans-ish Renault Clio. Before I leave the track, I stop to take in one final look up at the stands. They're less than crowded now as the sun begins its evening descent. A silver 1938 BMW 328 roars down the center track. Its driver, oblivious to the dwindling number of onlookers, is focused on the road ahead.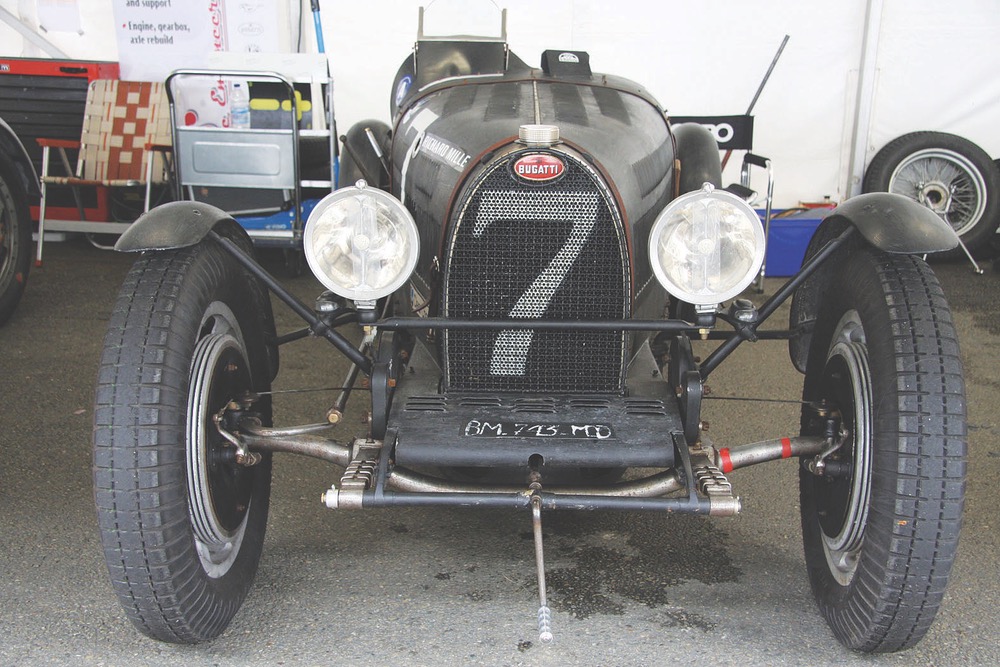 A Three-Hundred-Year-Old Hotel
My hotel in Flacey isn't a hotel in the traditional sense of the word. It's actually a three-hundred-year-old château that was, at one point, owned by Caroline Bonaparte, a younger sister of Napoleon. Domaine de Moresville is situated in the middle of a large field a few miles south of the A11, which I took from Paris to Le Mans. I've been warned that I have to check in by 10:30; after that, the château owner will have gone to bed himself. If I don't make it on time, I'll be forced to sleep in the Renault.
When I settle into my Clio, it's 8:15 p.m. I have a little over two hours to make it from Le Mans to Flacey. That leaves me with just enough to time to pull over and grab a quick bite to eat along the way.
The road out of Le Mans is beautiful. The Pays de la Loire region is France's breadbasket—literally. Fields of wheat roll away from the roadside as far as the eye can see, with stray farmhouses here and there the only interruptions on the horizon. If the Latin Quarter is supposed to be the most Parisian district of Paris—where every street looks like it's straight out of a movie scene—then the amber countryside I'm driving through looks like every romantic comedy movie location scout's dream. The last rays of sunlight of this rainy day are escaping, striking the rolling hills at an angle that's absolutely breathtaking.
When I come to a small town called Bouloire, my growling stomach eclipses whatever hold the scenery's beauty has over me. I pull into the first restaurant I find and ask the hostess if it's possible to have my order sped up—I'm on a deadline. The delicious entrecôte arrives soon, and I quickly shovel it off the plate and into my mouth. So much for trying to reverse any stereotypes of the fast-eating American. Just as I'm about to leave, a Maserati coupe pulls up with two British couples inside. Being the only other English-speaking patrons in the restaurant, they're seated next to me. Of course, we start talking and I discover that they too have spent the day at Le Mans ogling the same classic cars. Ten minutes talking turns into an hour. Suddenly, I realize I have thirty minutes to drive to Domaine de Moresville before they close the gates.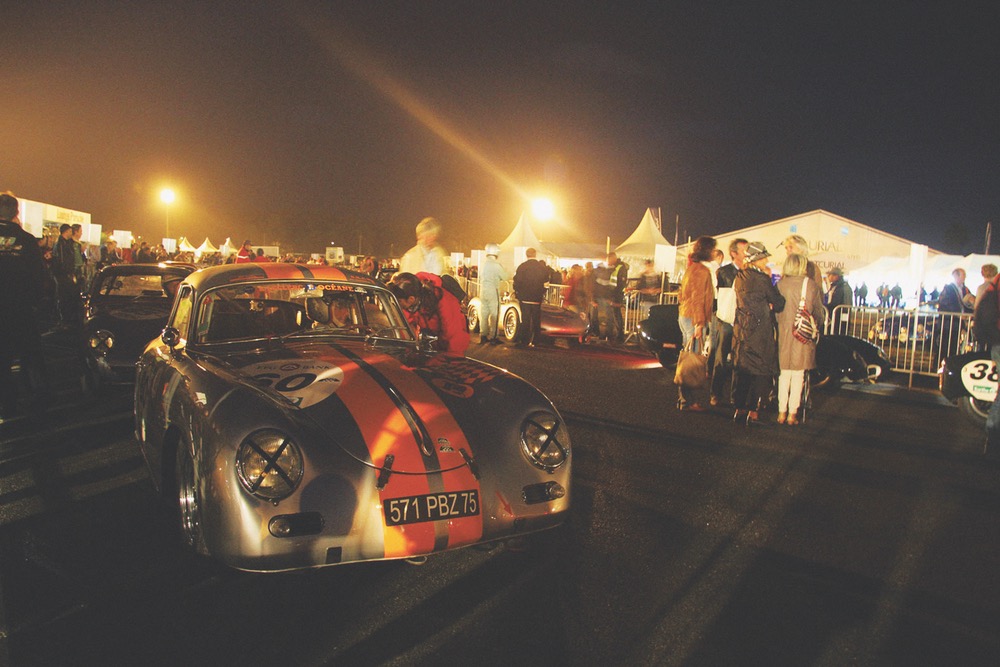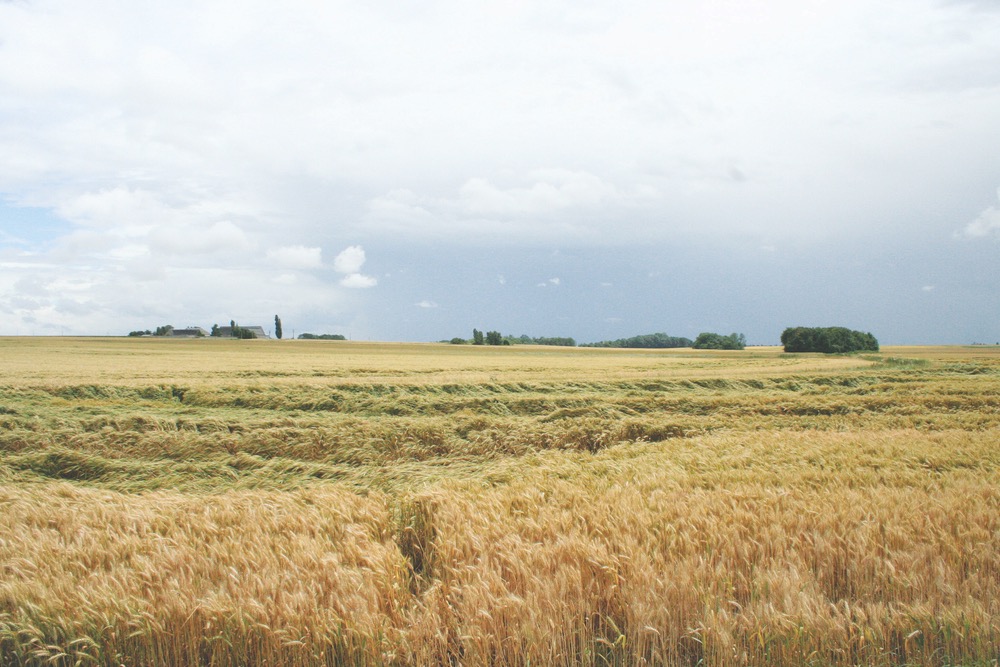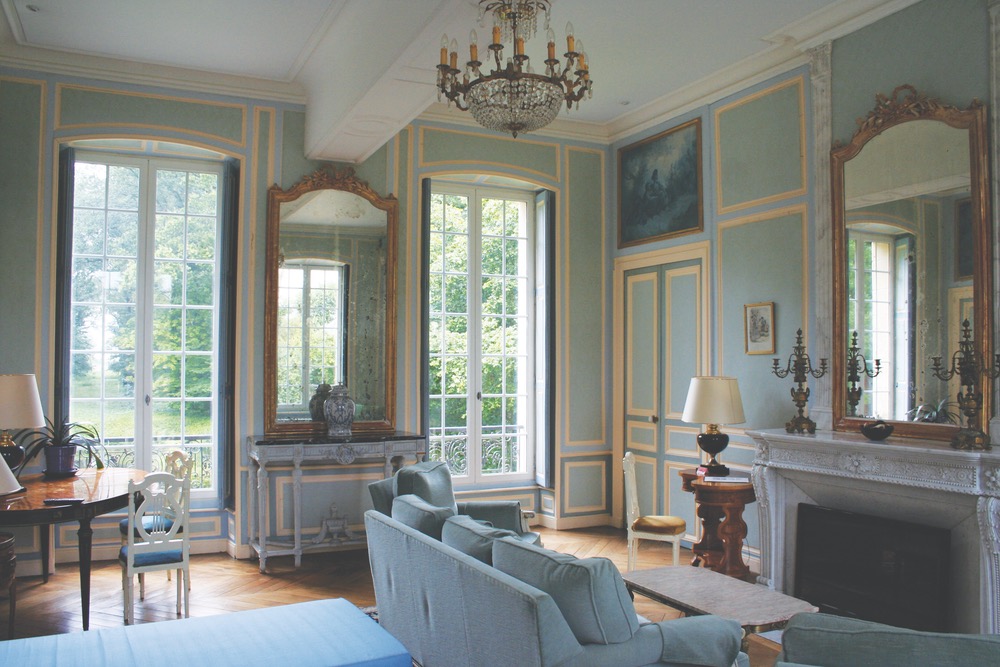 I gun the car out of Bouloire and point it towards Châteaudun, the nearest town to Flacey, and begin my own version of a timed endurance race. A little nervous about how close I'm going to cut it to check-in, I turn on the radio. Donna Summer's "I Will Survive" blasts through the speakers. Scanning through the car's CD tracks, I find that a Donna Summer album is stuck in the stereo.
I'm now hauling through the French countryside, wishing I could pull over at every scenic junction to take photographs. I'm racing against the clock as I wind my way through the picturesque streets of Saint-Calais. As I approach Châteaudun, I'm realizing I can make it to the château in time. That is until I nearly run into a roadblock that has obstructed the apparently sole route into the town. I turn around and try another road, but the car's GPS won't have any of it. "No alternative routes available," a snooty computer voice keeps snapping. I'm five minutes away from burrowing my tired, cold, wet self into a warm bed inside a three-hundred-year-old castle, but this roadblock is going to require me to backtrack and take a thirty-minute detour. I've got ten minutes before the gates at the Domaine de Moresville are closed and latched shut for the night!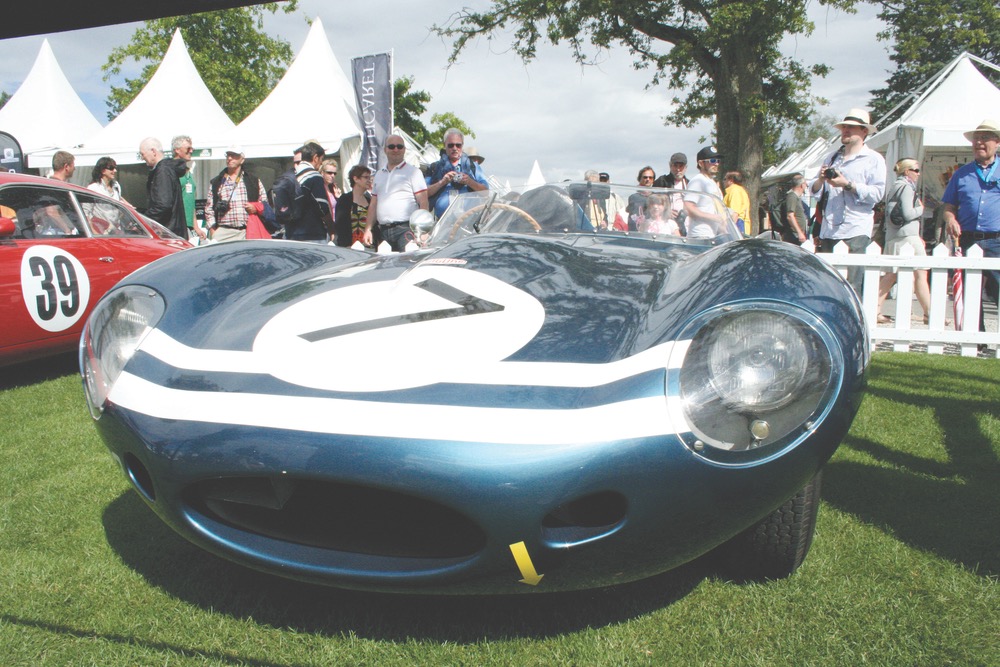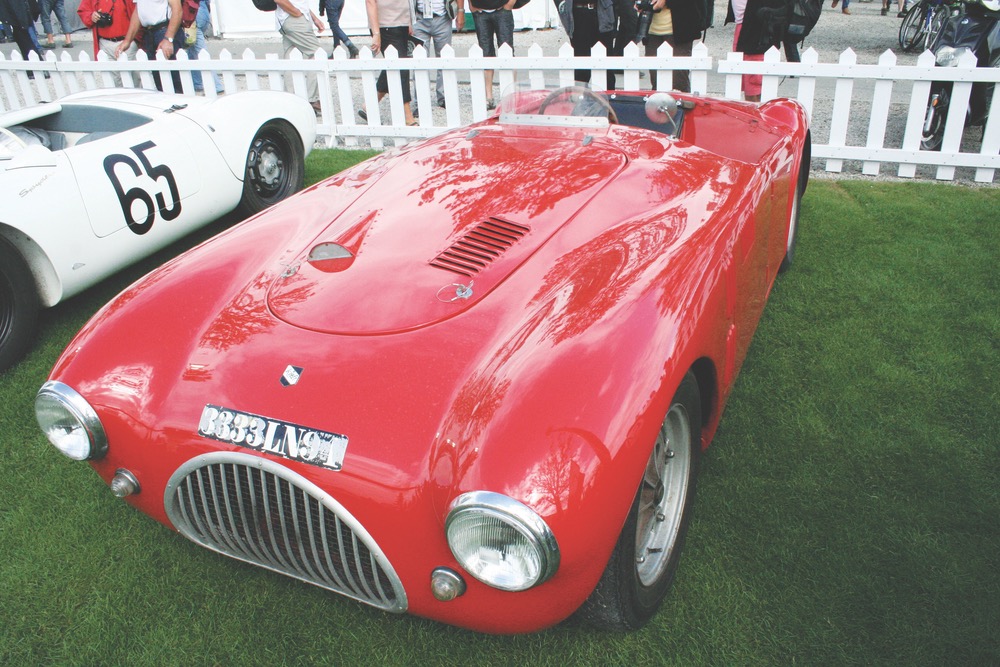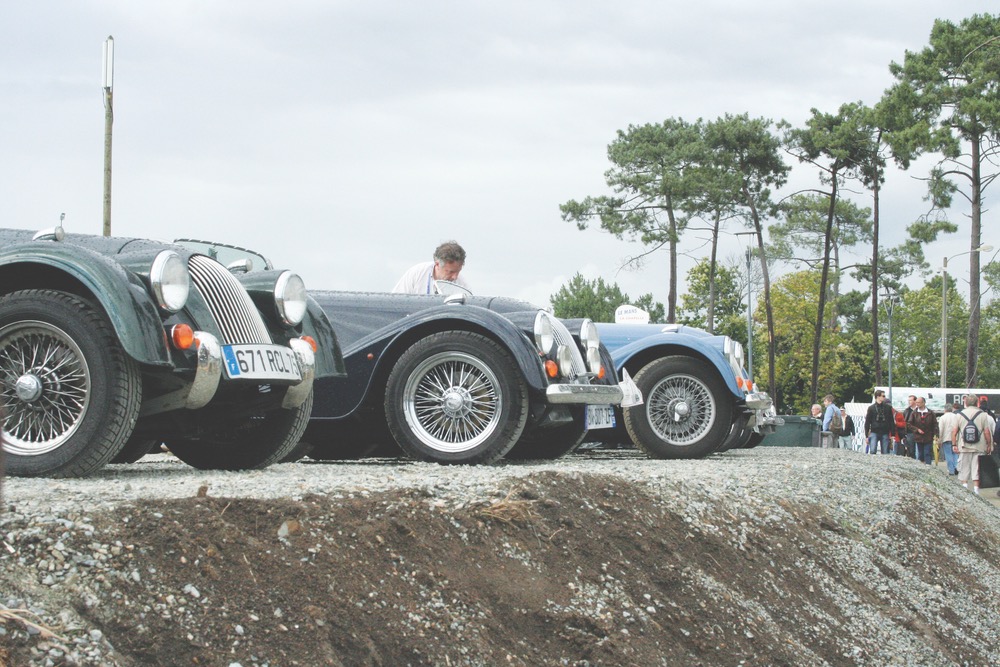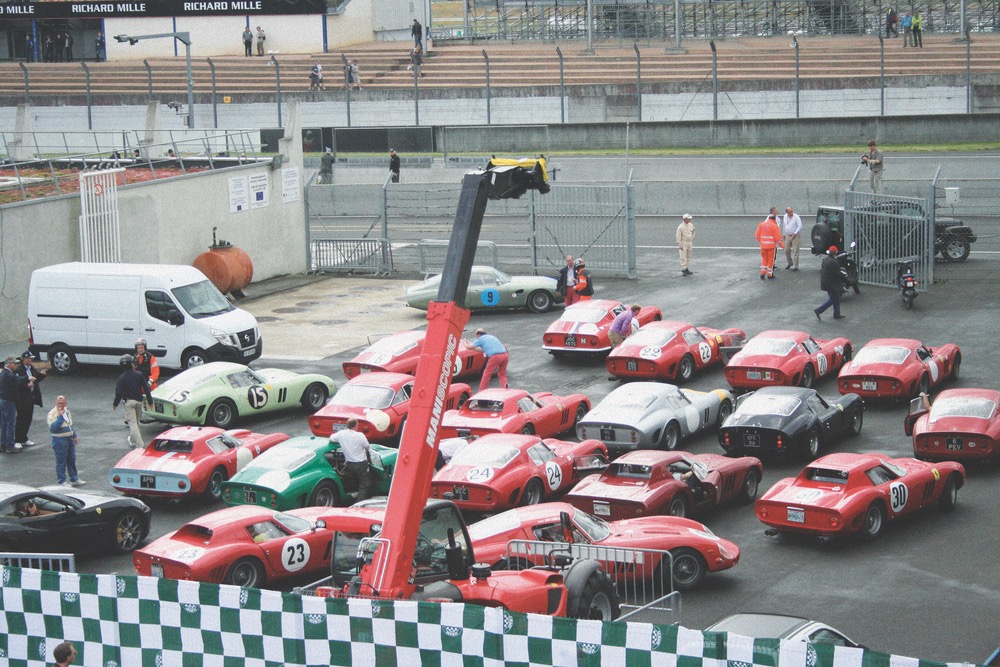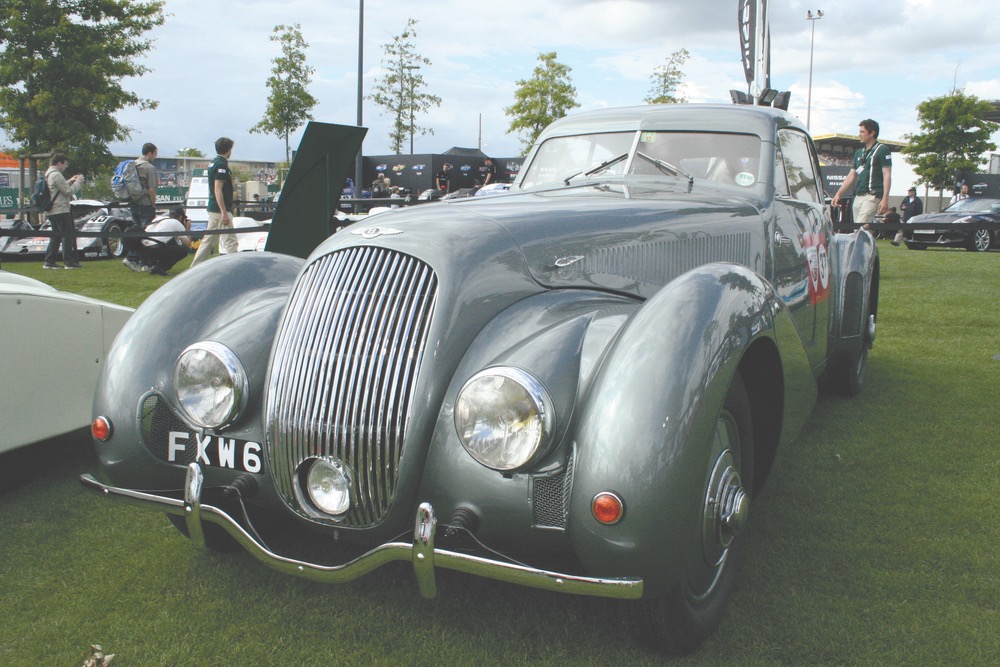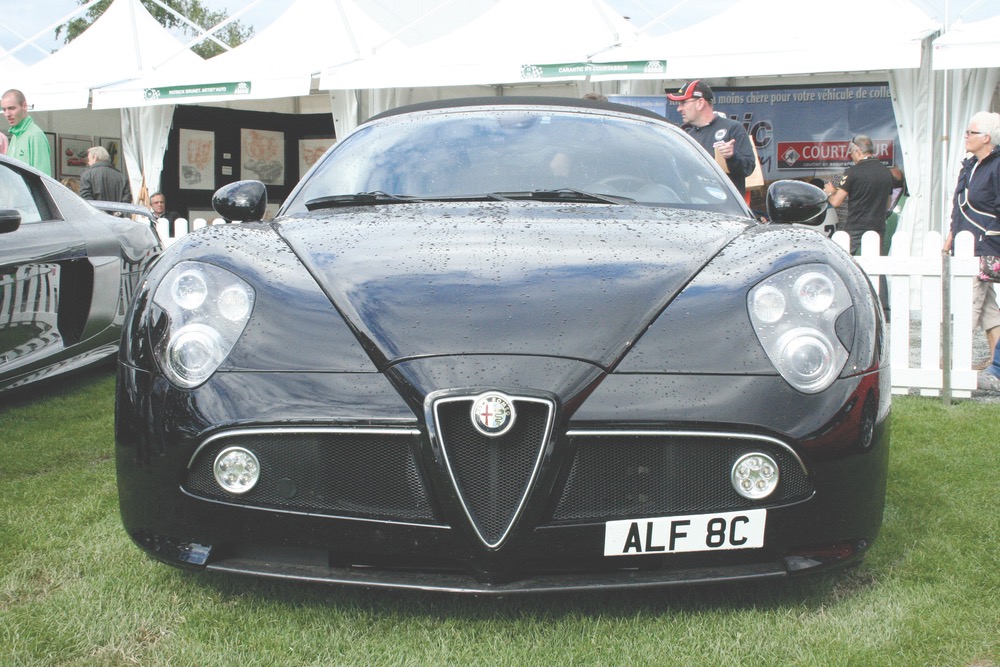 I start stroking my GPS's ego, coaxing it to find an alternative route. "Please, baby! Please find another way!" I coo. I'm blindly pushing buttons now on the GPS's screen, hoping that I'll somehow unlock a section of its pea-sized brain that holds a hidden route to Flacey. I pull off the road and into what looks like someone's narrow gravel driveway. As soon as I do, the GPS beeps to life, and an alternative route appears on the screen. I have four minutes to make it to Flacey, and I'm now barreling down a dirt road, cutting through a wheat field with grain stalks taller than my Renault. Three minutes are counting down. I depress the accelerator and turn up the radio. "I Will Survive" is playing again, and at this moment, I don't just like this car—I love it!
The wheat maze comes to a sudden end, and now I'm working through a concrete maze of small homes. I turn a corner and my headlights flash upon a small and insignificantly placed welcome sign for the Domaine de Moresville. This is it! I turn in at exactly 10:30, and all the lights are off except for one above a large front door. I park in front of the entry and run up the steps. Behind the massive mahogany door sits the owner of the château, steadily tapping a pencil on the lobby desk.
"Bonsoir," he says.
I'm too tired to try to speak French or attempt any cross-cultural diplomacy. "I made it!" I say. "I'm here on time."
"You are."
My room key is fetched off a wall and I'm shown a spacious room. When I close the door and am alone again, I open my room's drapes and look out to the château courtyard. My little Renault sits there, tufts of grass and gobs of mud sticking out of its rear wheel well. Both the Clio and I have had a long day, but together we proved that anyone can experience their own Le Mans adventure. All it takes is a little car, a winding road, and a clock to race against.
— V —
---
TRIP NOTES
Transportation Europcar is the largest rental car company in Europe. Their rates are fairly competitive. If you're not on a budget and happen to be older than twenty-five years of age, spring for a rental in Europcar's luxury line. A Porsche 911 is a great car to explore the French countryside in.
www.europcar.com Paris Invalides Railway Station
Address: Terminal Air France Esplanade des Invalides
Contact: Phone: +33 0 144110380 Fax: +33 0144110381
Experience The Le Mans Classic is held every other year. Check www.lemansclassic.com next year for ticket details for the 2014 Race.
Eat Auberge du Château 6 Place du Château 72440 Bouloire
Stay Domaine de Moresville
Located in Flacey, France, about an hour and fifteen minutes outside of Paris. The owner, François Santerre Saint Bonnet, will personally show you to your room. Be sure to ask for a history lesson about the grounds. Rates from 80 to 179 euros per night.
Route de Brou 28800 Flacey
ARTICLE CATEGORIES