By Lori Saczynski | Photography by Nikki Hedrick
Given the nature of theatre, it's fitting that this is a love story that started nearly two decades ago. Nathanael and Anna Fisher met on a blind date weekend set up by mutual friends in Virginia Beach. Anna knew the moment she first saw Nathanael that she had just met her future spouse, although it took him a few more hours to come to the same conclusion. As Nathanael reminisces, "I believe God gives us dreams and they're for a purpose. So that weekend, I asked Anna what her dream was, and she described to me this show that she wanted to produce someday. In my heart, I knew I had met my wife because our dreams were the same." The couple married in 2003, with the ultimate goal of returning to Anna's roots on the Emerald Coast of Northwest Florida.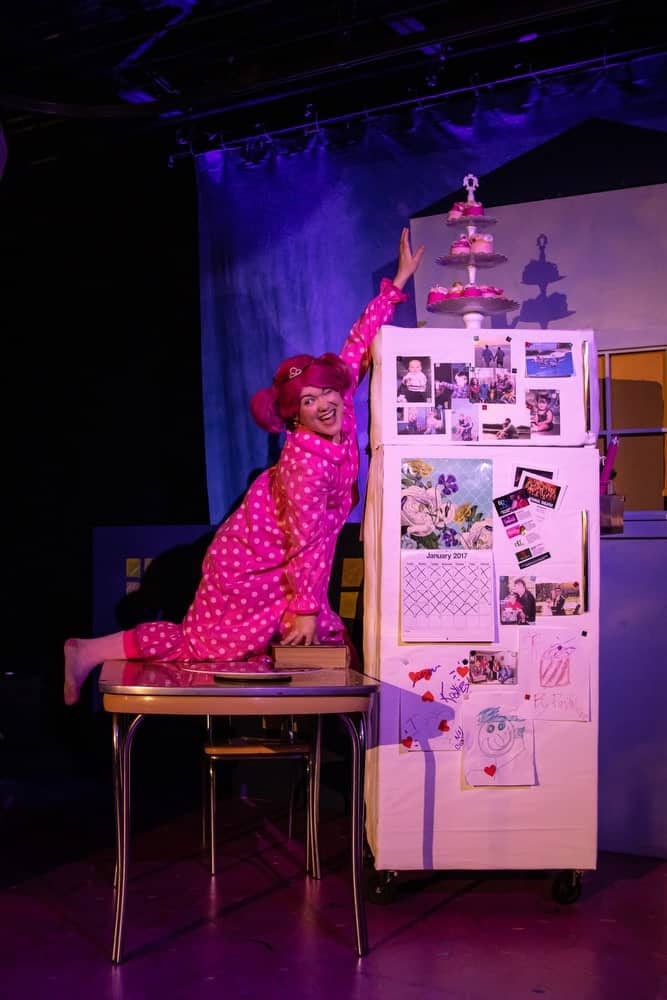 The arts are abundant in South Walton County: art galleries, art festivals, music festivals, performing arts; even the architecture and landscape bring an artistic richness to the area. Yet the community was still lacking in educational theatre.
It was important to Anna to create opportunities for local children that weren't available to her as a child growing up in Destin.
Nathanael and Anna, along with their twin daughters Mia and Bella, moved to South Walton in June 2012. They launched Emerald Coast Theatre Company (ECTC) just four months later. Their performing arts education started with only ten children in an after-school program at Destin Elementary School in partnership with Mattie Kelly Arts Foundation. Now, nine years later, Anna and her team of five instructors provide educational theatre for children as young as five and continuing through twelfth grade. In a community predominantly focused on youth sports, this is a welcome alternative for children who prefer the arts.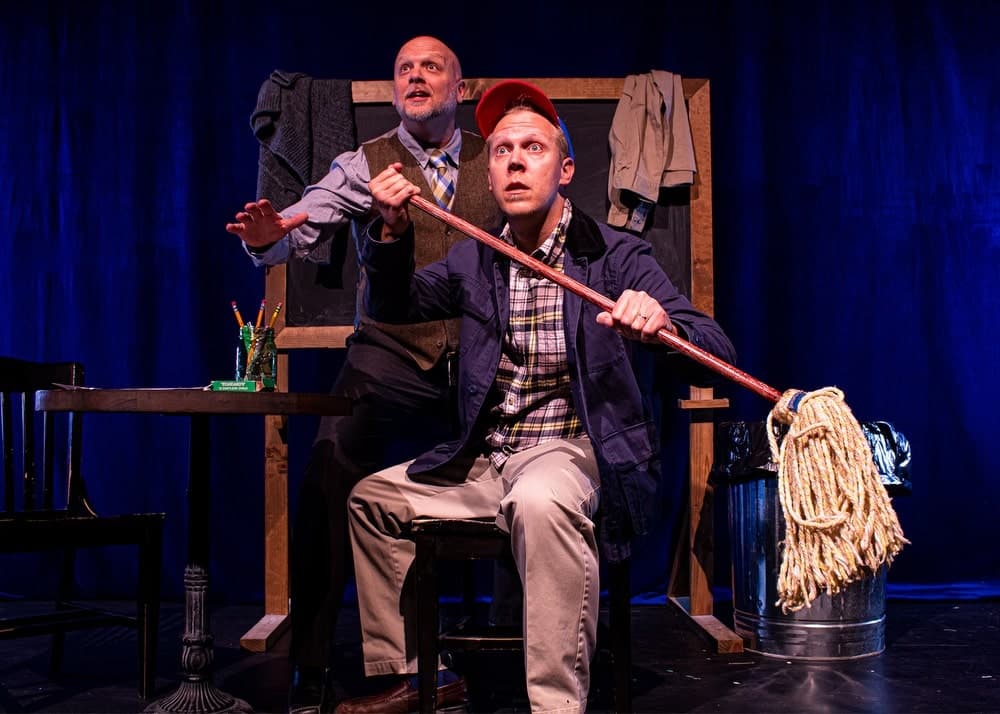 With twelve to fifteen productions available each year, young thespians have multiple opportunities in Miramar Beach and DeFuniak Springs through ECTC's educational theatre. High school students considering a career in theatre or film can join the Junior Company, which offers audition coaching, training in voice-over, acting for film training, hands-on technical experience, and professional opportunities with master classes by guest artists. ECTC also offers Theatre for Young Audiences through partnerships with Grand Boulevard at Sandestin, the Cultural Arts Alliance of Walton County, and the St. Joe Community Foundation. These performances are designed for children in the community, offering them a chance to unplug from the digital world and experience culture.
In addition to performing arts education, ECTC has delighted the community through high-quality professional theatre. They have experienced tremendous growth since 2012, which certainly was not easy. In fact, Nathanael and Anna volunteered their time in the beginning, not receiving a salary the first few years. This was especially difficult with six-year-old twins and another baby girl, Zoe, born in January 2013. But their sacrifice, hard work, and determination paid off.
The theatre company was a portable operation until 2016, when it was able to secure a physical location in Miramar Beach. Stacey Brady, the director of marketing and communications for Grand Boulevard at Sandestin, shares, "Grand Boulevard is a longtime supporter of cultural arts in our community. We appreciate that the arts can enhance the quality of life and the fiber of a community. When we met Nathanael and Anna, we were impressed with their pure love of theatre, their passion for ECTC, and their strong work ethic. We immediately saw the benefit in supporting their mission and success. They have been a wonderful addition to Grand Boulevard, and we remain inspired by their hard-earned and well-deserved success."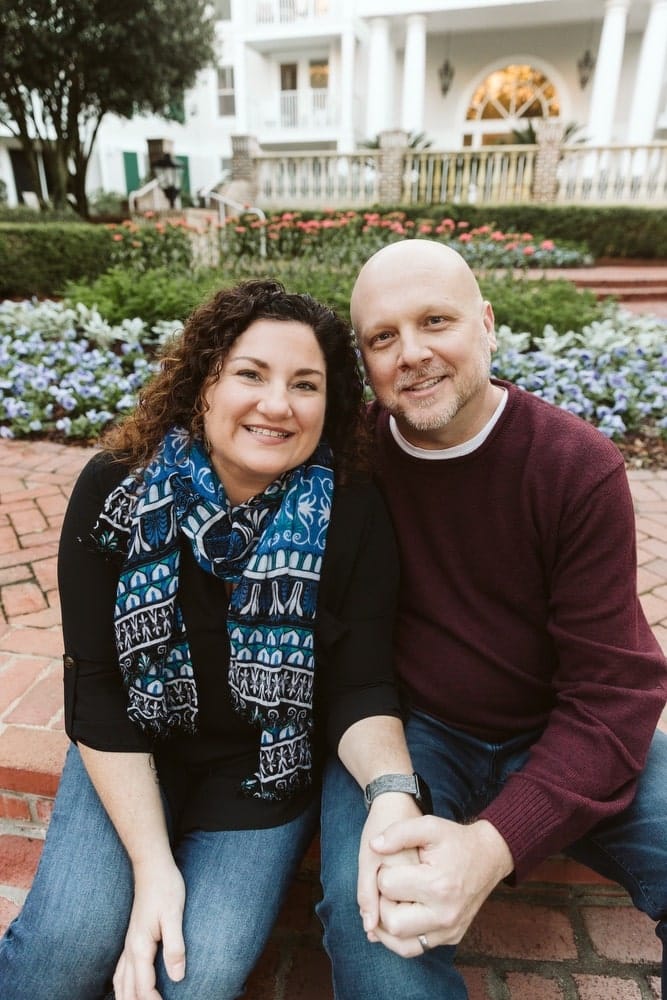 In March 2020, in the wake of the COVID-19 pandemic, ECTC placed all scheduled events on hold. Across the country, many industries were negatively impacted by COVID-19, with performing arts being among the hardest hit. ECTC did not relaunch until Florida Governor Ron DeSantis said children had been out of school for over two months and that summer activities should take place. Doing so in a safe environment was of the utmost importance, so they researched safety protocols recommended by the CDC for their educational summer camps. If Nathanael could sum up the reaction of parents and students in one word, he says it's catharsis. He struggles to contain his emotions as he reflects on the summer of 2020. "You could feel the release of these kids' energy. They were so tired of being in isolation. There's always energy with kids' programs, but it was something really special when these kids finally got to see each other in person and not through Zoom."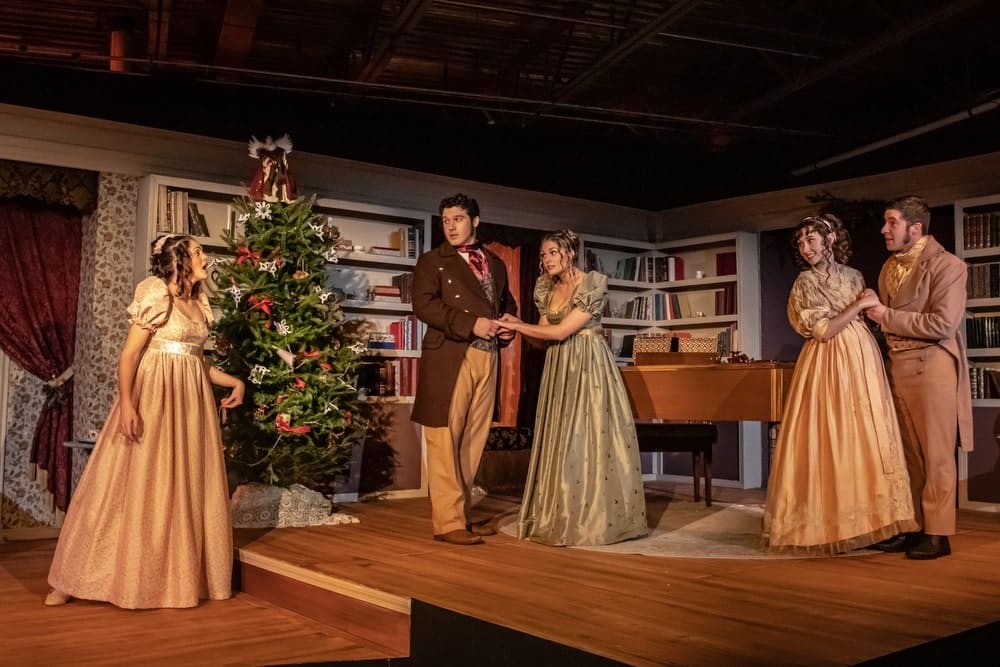 This sentiment was echoed when ECTC relaunched its professional theatre in late October 2020. The audience erupted into laughter countless times on the opening night of the comedy musical First Date. The energy from the adults was almost tangible. Throughout the history of theatre, this emotional release and processing of emotions have been therapeutic. The quarantine isolation took a toll on mental health. The intense hunger for human interaction, laughter, and even tears took both the audience and the actors by surprise.
Who knew that a night at the theatre could bring healing to the emotional pain caused by a pandemic?
The overwhelming feedback ECTC has received: "Thank you for being open." And ECTC has remained open with a full schedule of plays and cabaret, always taking health and safety into consideration through disinfecting and seat spacing.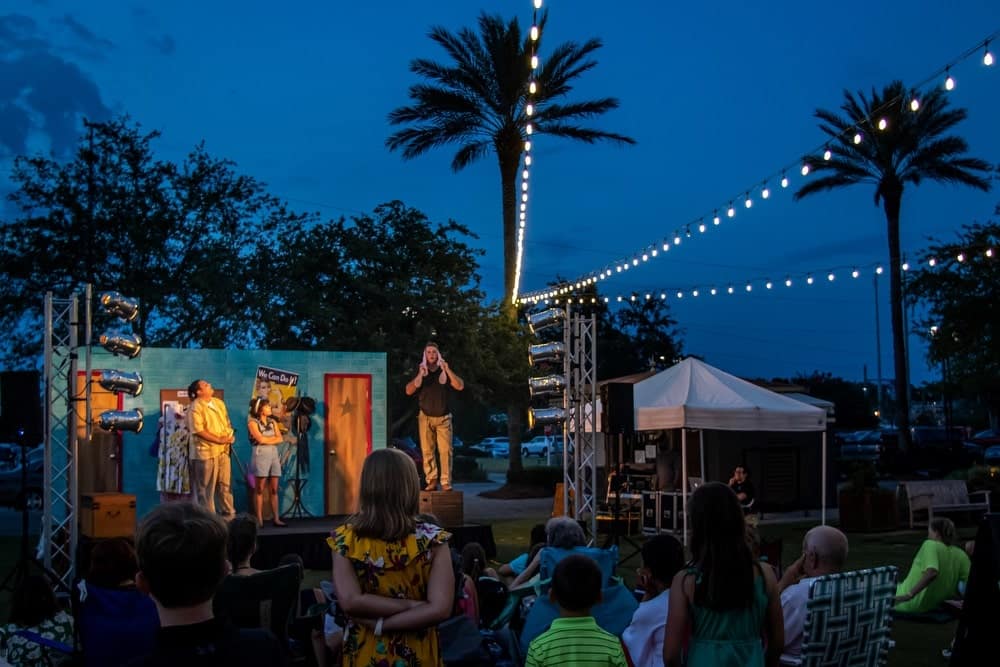 ECTC's educational theatre continues to expand, and its professional shows continue to attract larger audiences. As they look to the next three to five years, the Fishers would like to have a permanent space for the company, with multiple programs running simultaneously. Partnering with local businesses through sponsorships, as well as individual donor support, is going to be key for this next step to take place. There's no doubt in my mind that this couple will be unstoppable as they chase dreams together. Anna and Nathanael, thank you for being open.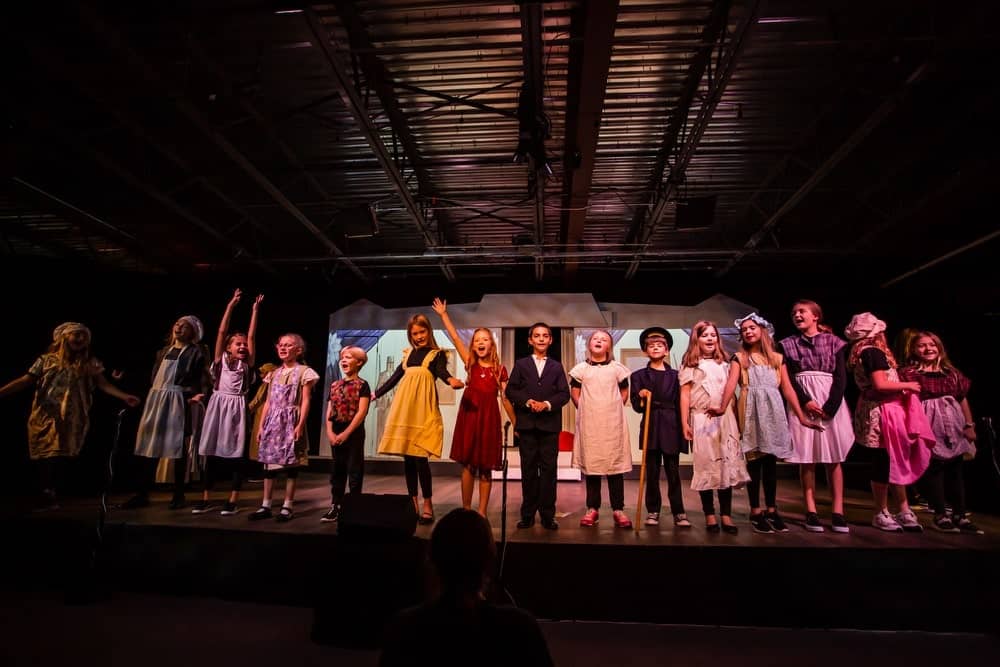 — V —
---
Visit EmeraldCoastTheatre.org to learn more and to see the seasonal lineup for entertainment and education.
ARTICLE CATEGORIES