A Childlike Wonder
Artwork by Talula Christian
On the walls of Talula Christian's home, the smiling face of Mr. Rogers might be neighbors with the Golden Girls, while rock'n'roll stars like Freddie Mercury and David Bowie could be flanking a scene from Breakfast at Tiffany's. Christian describes the space, adorned with her colorful pop culture icons and other illustrations, as her own little world. The Boston-based artist has been drawing since she was a child, but it wasn't until around 2014 that she discovered a love for the whimsical celebrity portraits that have become her favorite to paint. Sometimes adorned with glitter, pearls, and other trinkets, her Antoinette series features a variety of celebrities whom she admires—both past and present—all sporting tall, extravagant pouf hairstyles reminiscent of the collection's namesake.
VIE featured several of Christian's paintings in the 2019 Artist Issue, and we were thrilled to catch up with her again to discuss the evolution of her work.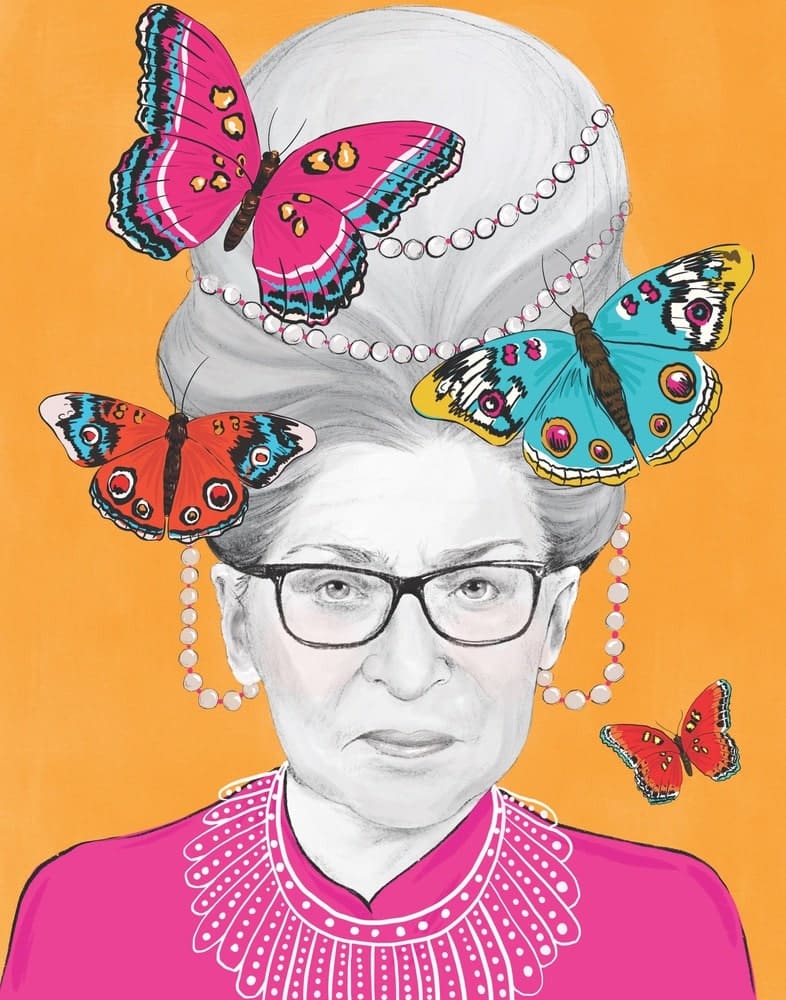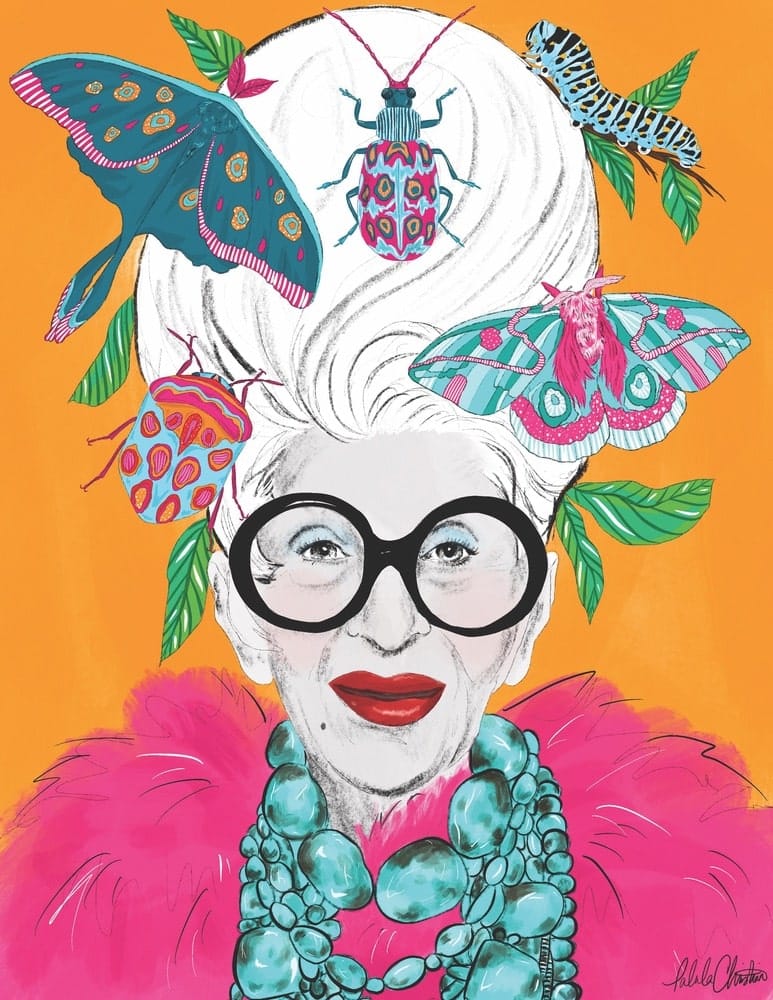 VIE: Tell us a little about what you've been up to since we last spoke. How has your art career evolved, and what new ideas have you been working on?
TC: My work with my Antoinette collection has continued to be my main focus since we last spoke. I get a lot of pleasure in creating them, and thankfully, my customers have continued to support me and make it possible for me to keep a focus on this collection. Recently, I've considered stepping away from them for a bit to work on a new collection, but I know I'll keep coming back to them.
VIE: We've seen some new styles from you lately, including a series of images and movie scenes with illustrated characters whose faces are not shown. What inspired this new collection? Is the lack of faces a significant detail that aims to say something or just a style choice? It's interesting to see this contrast from your very detailed celebrity portraits.
TC: Growing up, movies—especially classic movies—were my favorite hobby. I would sit in my room for hours watching and sketching my own costume designs for the films. I ended up getting a BFA in costume design thanks to the inspiration some of those films gave me. So, I have a long history of being inspired by movies. I guess my Antoinettes show that as well.
The movie sketches were something I started for fun. I would love to say that the choice of not showing the faces had a deeper meaning, but truthfully, it was just to save me time. The ability to watch a movie that I loved and quickly sketch a scene from it brought back some of that happiness I felt as a kid sitting in my room doing the same thing.
I started to feel some of that magic that I felt as a child, and that helped me continue to create and enjoy creating.
VIE: How have recent events such as COVID-19 and other changes in the world affected your art?
TC: The isolation that COVID has brought has affected my art in certain ways. I noticed recently that I was no longer getting the same enjoyment from painting. I was starting to not want to draw, and I had to find new ways to bring myself out of that state of mind. I started to get back into things that inspired me as a kid. I started reading more about Mr. Rogers, someone I loved back then. I started to look at books of Disney animators. I started doing the movie drawings and then I started drawing Disney characters for my warm-up sketches every day. I started to feel some of that magic that I felt as a child, and that helped me continue to create and enjoy creating.
VIE: You are a traveler, normally. Has the past year affected this pastime for you and your fiancé, and has it affected your work or ideas?
TC: Normally, we would travel around New England quite often, especially during the summer. It's been disappointing to not be able to travel, but it also feels like a small price to pay for the health and safety of others as well as ourselves. Luckily, we were able to follow the travel guidelines and take a small day trip here and there this past summer. Being able to get out of the house on occasion and be outside by the water helped rejuvenate my spirit. I wouldn't say that my work was affected solely by the lack of travel but more by the isolation that all of us have been challenged with this past year.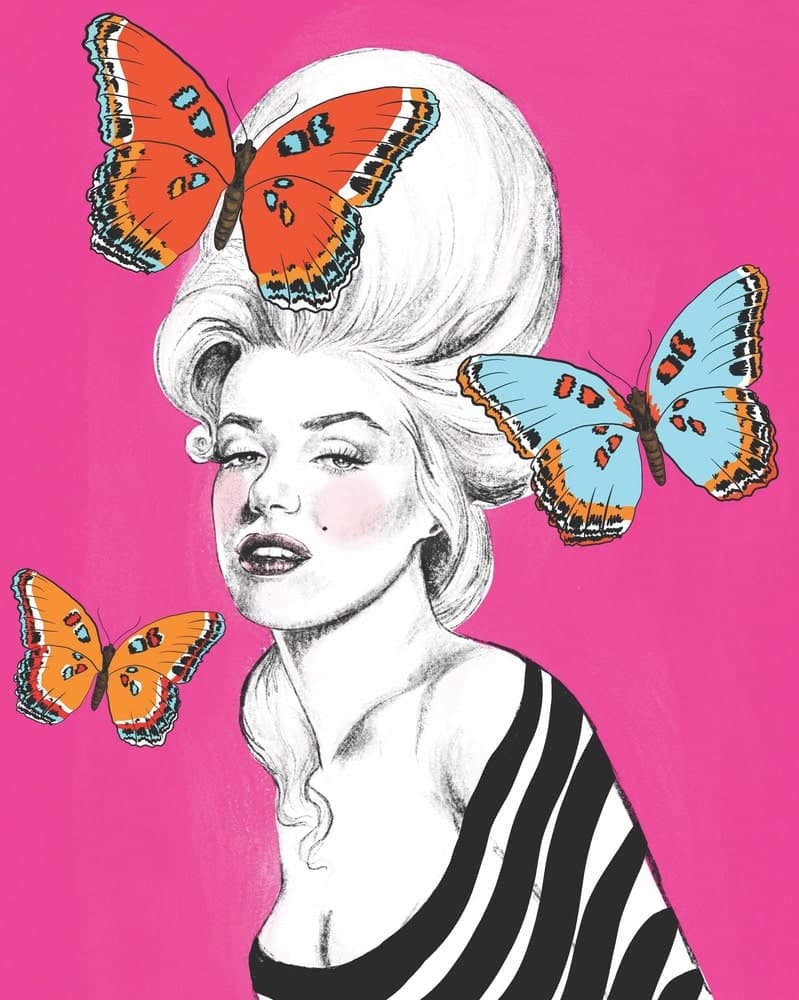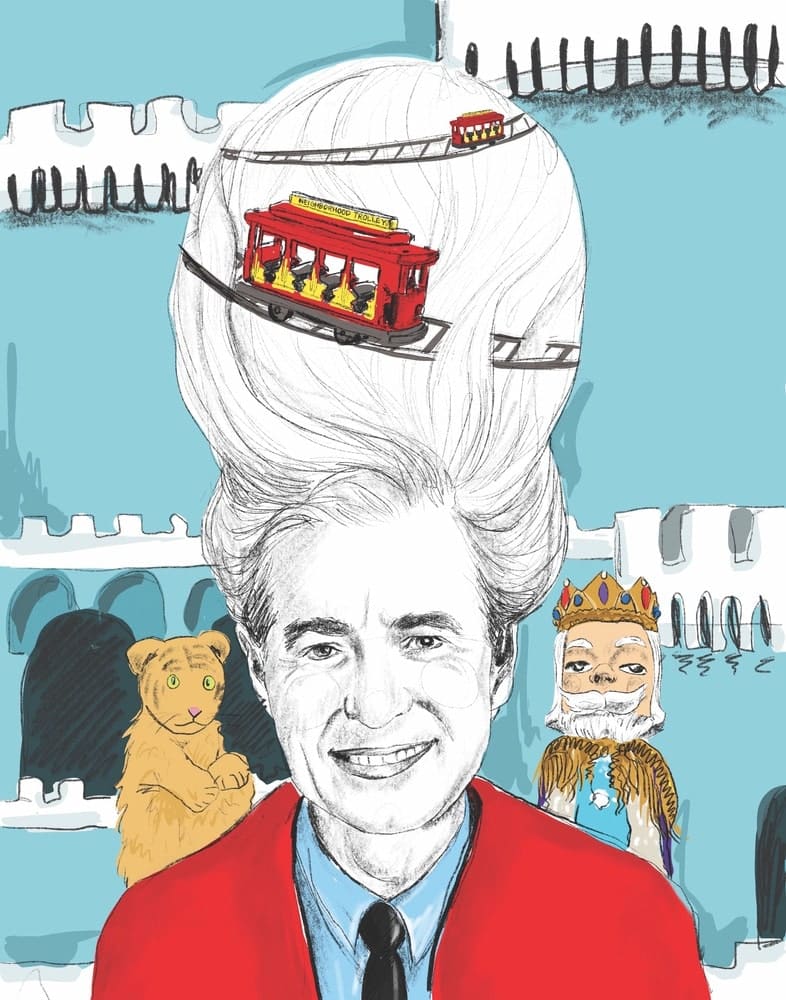 VIE: How has living in Boston been an influence on your work? What do you love about the area?
TC: I'm actually from a small town in southern Missouri but I've lived in the Boston area for ten years now. I don't think that my work tends to be influenced by where I live; it is influenced more by my current interests and, at times, my mood. I would say that where I live influences my mood, though, and in that way, it might affect my work. My favorite thing—and the thing that inspires me the most—about New England is being by the coast. Knowing that I can get to the ocean easily if I wish brings me peace for some reason. There's something magical about the water, wild and misbehaving. I feel a connection and I think that would be the main reason I want to continue living by the coast.
VIE: Are there any ideas or art forms that you have always wanted to explore but have been too busy or afraid to do so?
TC: I've always wanted to write and illustrate a book of my Antoinettes! I'm not sure it's something that will ever happen, but I think it would be a ton of fun. My Antoinette collection is partly about drawing people that I find inspiring for the things they contributed to the world through their art. I always thought it would be fun to choose fifty people and talk about the amazing things each person did, and then have the coinciding page show them drawn as one of my Antoinettes. I hope that I get the opportunity to create that someday!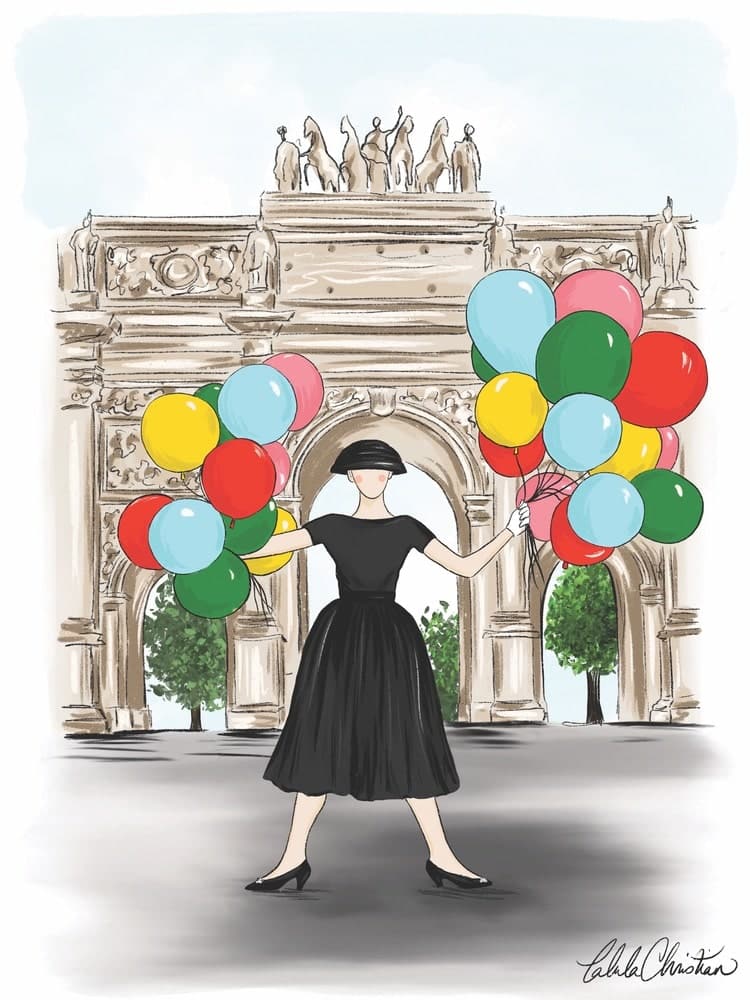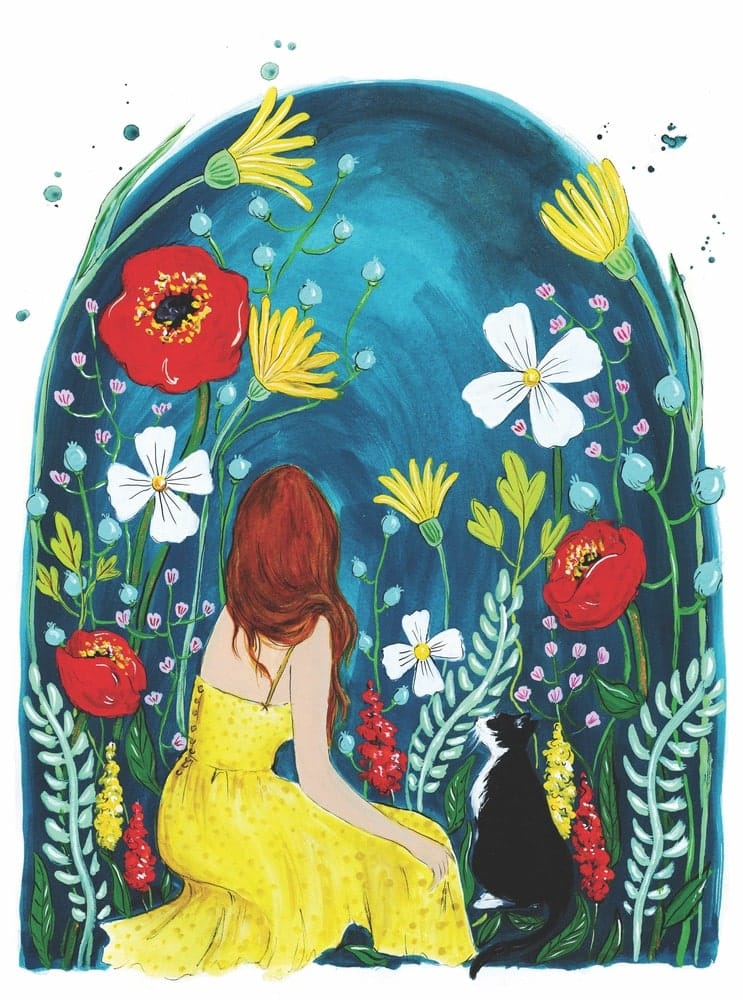 VIE: Why do you think art is important to the world?
TC: I know some people might not agree with me but I feel that, to some degree, we are sustained by art. This past year, pretty much everything I've done to entertain myself or to help lift my spirits has been some type of art. Watching a TV show or sitting down and enjoying a movie, getting lost in a book, painting, listening to music, cooking a nice meal—all these things that help ease my fears or concerns for a moment are creative outlets. I would have found this past year even harder without some type of art to help me escape from the world, even if just for a moment.
VIE: Are there any projects coming up in 2021 that you'd like to share?
TC: I'm currently working on a couple of new things, but I'm not sure I can share those quite yet. I'm constantly working on new projects and commissions and sharing them on my Instagram, so stay tuned!
VIE: Thank you, Talula!
— V —
---
Follow Talula Christian on Instagram @talulachristianart to keep up with her most recent work. To purchase her work, find her on Etsy at TalulaChristian.etsy.com, or see more of her paintings and illustrations at TalulaChristian.com.
ARTICLE CATEGORIES