By Marta Rose | 

Photography by Romona Robbins

Most of us have been conditioned to think of a vacation as a getaway involving travel: a necessity to alter one's routine in order to reduce stress. Though often exhilarating, vacations themselves can be exhausting, expensive, and sometimes perilous depending on their nature.

Perhaps a vacation at home is the answer. According to the Urban Dictionary (www.urbandictionary.com), a staycation is a vacation that is spent at one's home—enjoying all that home and its environs, has to offer. After some thought and research on the subject, I have compiled a list of possible staycation ideas for residents of the Florida Panhandle—and of course, visitors are not exempt!

However, some ground rules are in order if yours is to be a true staycation:

- Sleep in every morning. - Swear off email—and possibly your computer altogether. - Leave the dishes, laundry and housecleaning. - Live in the moment and take the time to really appreciate your family.

For those who like to get out and explore, Panama City Beach offers a variety of fun events, concerts and festivals throughout the year. Check out the event schedule on www.PCBeach.org for community festivals and events, and performances at the Marina Civic Center, Visual Arts Center and Martin Theater in downtown Panama City, the Kaleidoscope Theatre in Lynn Haven, the Amelia Center for the Performing Arts at Gulf Coast Community College and other venues.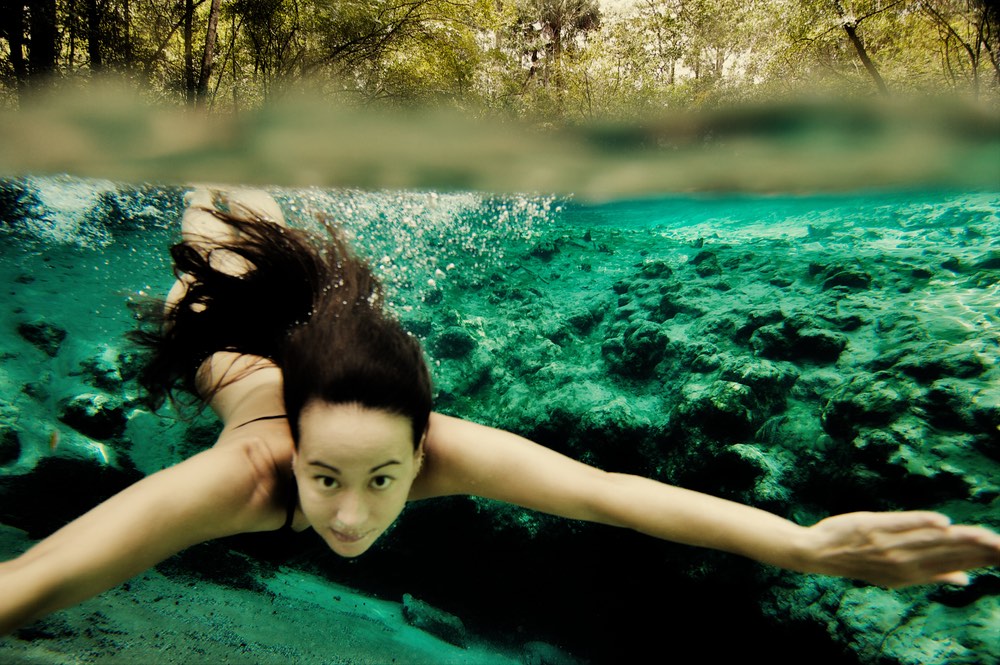 If antiquing and art galleries are your thing, explore the historic downtown district of Panama City. Vintage buildings located along these tree-shaded and brick-lined streets house some of the area's finest antique shops, art galleries, gift and specialty shops, restaurants and nightspots. During March through November, "Friday Fest" happens every first Friday of the month, where you can hear live music from local artists and performers, check out the shops until 8:00 p.m., see dozens of car clubs and eat to your heart's content!
Every year, thousands of Americans plan trips to Panama City Beach for fishing, diving and boating. Panama City Beach is home to one of the country's largest sportfishing fleets and boasts scores of talented captains and crews. The clear waters of the Gulf of Mexico and St. Andrews Bay are teeming with fish including blue marlin, red snapper, mackerel, trout, pompano and cobia. Also, there is no better spot in the Southeast to dive than off the coast of Panama City Beach. The warm waters of the Gulf cultivate ideal breeding grounds for sea life that inhabit the many natural and artificial reefs; some of the species that you can spot while diving or snorkeling include sea turtles, dolphins, manta rays, starfish, sand dollars and puffer fish. And did you know that Panama City Beach also has a number of historic and famous wrecks, including a WWII ship and the 465-foot Empire Mica, the Gulf's most famous wreck? Visit www.PCBeach.org for more information and a list of dive shops, charters and marinas.
Panama City Beach is close to a multitude of outstanding day trip adventures that—let's face it—most of us never make the time to take. Do you love history? Did you know that a stately 1895 post-Civil War Southern mansion exists only 30 minutes west of Panama City Beach at Eden Gardens State Park? Here you will find lush gardens surrounding moss-draped live oak trees; it is also a popular wedding destination. Tours are 10:00 a.m. to 3:00 p.m., Thursday through Monday, and the park is open 8:00 a.m. to sunset, seven days a week (850-231-4214). Travel east one hour to Port St. Joe, where you can check out the historic old capital of Florida, which was the site of the State Constitution signing, and the Constitution Convention State Museum. Port St. Joe is also famous for great scalloping on St. Joseph's Bay from July through September (850-229-8029). Also one hour east, you can explore the Panhandle Pioneer Settlement in Blountstown, a collection of historical and recreated buildings arranged to simulate an early agricultural community with a pioneer settlement and farmstead (www.panhandlepioneer.org). Apalachicola, a 90-minute drive east, contains over 200 nationally registered historic homes from the late 1800s. The river and bay provide fishing, and neighboring St. George Island is home to miles of pristine beach. You can browse the old-fashioned gallery stores downtown, and enjoy the freshest seafood from local restaurants (this area produces 90 percent of Florida's oysters). Two hours away, in Tallahassee, you can see the cemetery where Union and Confederate soldiers rest alongside Prince Murat, Napoleon's nephew; a 1633 Spanish mission site; the Museum of Florida History; and Florida's state capitol.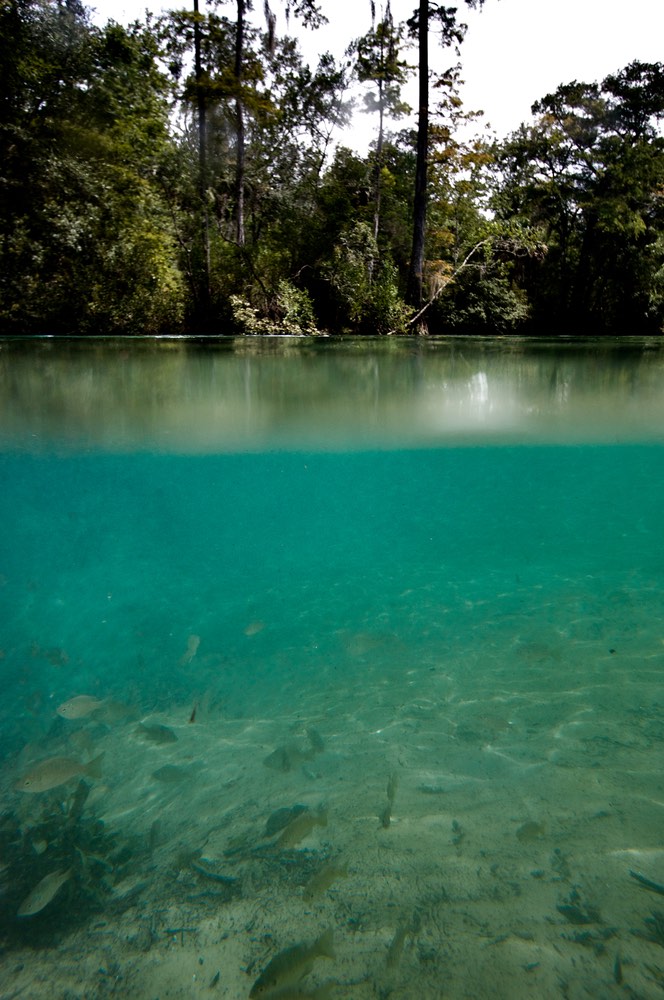 Econfina Creek, 22 miles of narrow, twisting, swiftly-flowing waters.
Do you love nature and the outdoors? Only an hour's drive outside Panama City Beach are many beautiful parks and springs to explore. Ponce de Leon Springs State Park consists of two flows that produce 14 million gallons of water daily at a year-round temperature of 68 degrees. It's a great place to go swimming, picnicking and hiking on nature trails (850-836-4281). Famous for its high bluffs that rise steeply 150 feet above the Apalachicola River, Torreya State Park is said to be the "Garden of Eden" because of the abundance of plants indigenous to the park. It's a wonderful spot for camping and hiking (850-643-2674). Falling Waters State Park, an hour's drive north, has a 67-foot waterfall that empties into a 100-foot-deep sinkhole; a 945-foot boardwalk traversing numerous dry sinkholes; swimming; picnic and camping areas (850-638-6130). The Chautauqua Vineyard in Defuniak Springs showcases culture, arts and crafts (850-892-5887). The Chipola River, which winds for 52 miles through high limestone bluffs past caves, rapids and shoals, is the perfect place to go canoeing; canoe liveries will shuttle your canoe and provide equipment (850-482-4948). Florida Caverns State Park, a 90-minute drive north, has Florida's only publicly-accessible limestone caverns; the park also has guided tours, nature trails, swimming, hiking, canoeing, picnicking, camping and fishing (850-482-1228). One of the world's deepest and largest fresh water springs (185 feet deep), the Edward Ball Wakulla Springs State Park, two hours away, is home to an abundance of wildlife. You can enjoy glass-bottom boats and jungle cruises, swimming, nature trails and picnic areas (850-926-0700).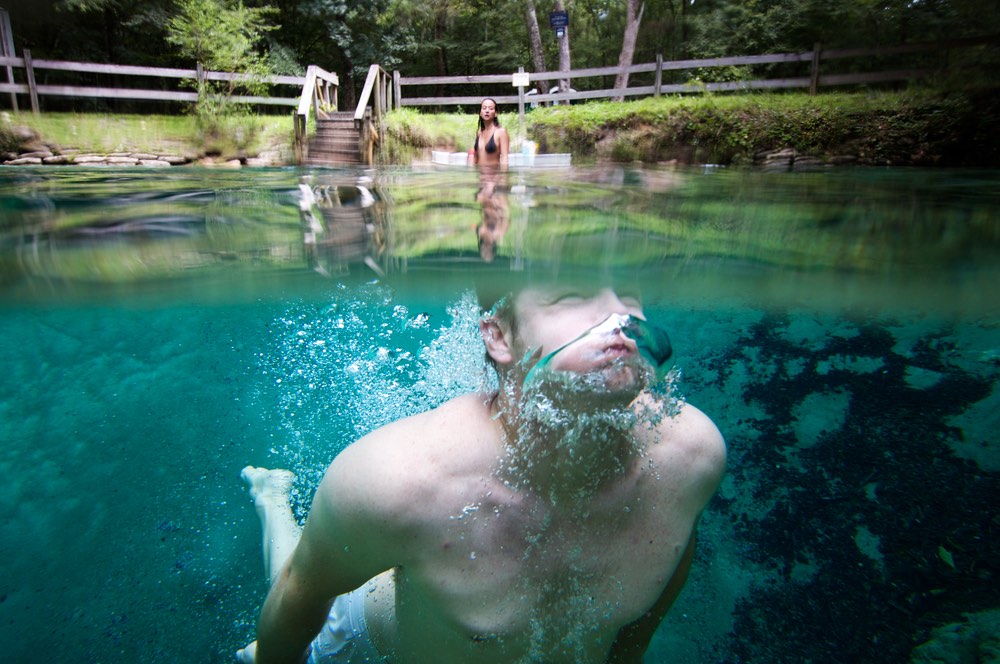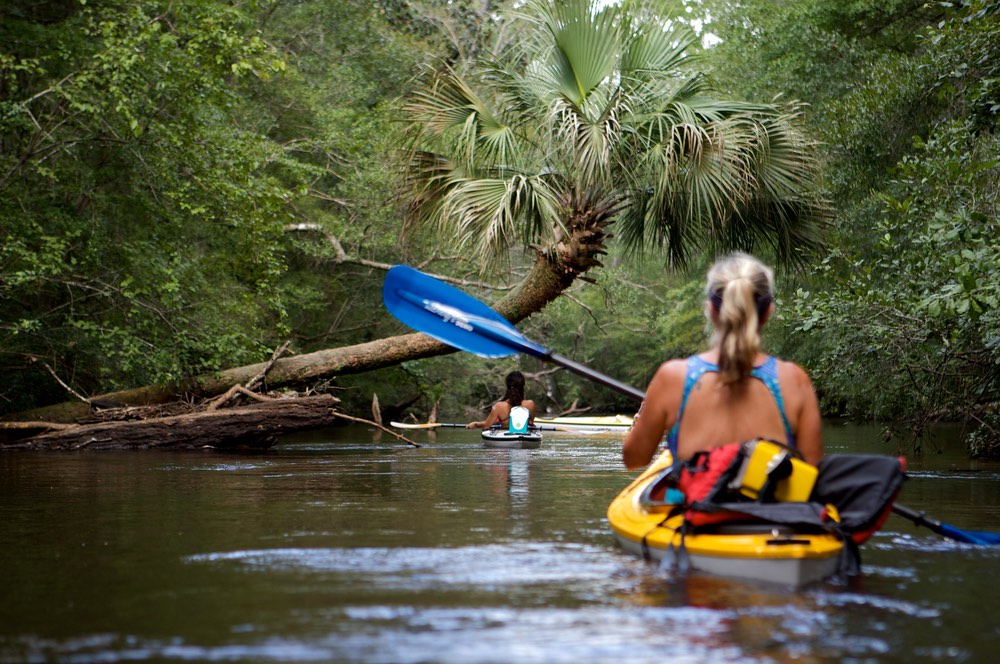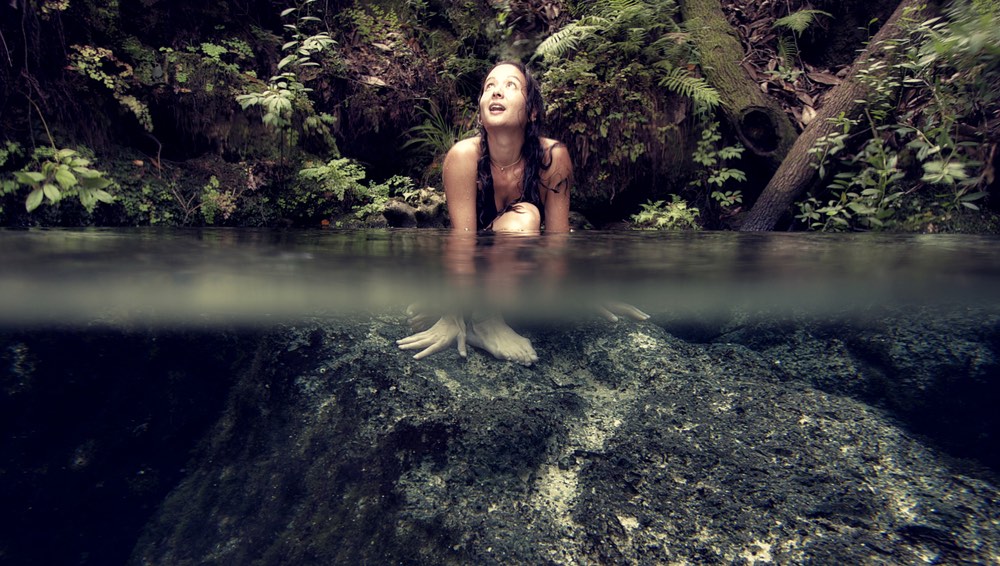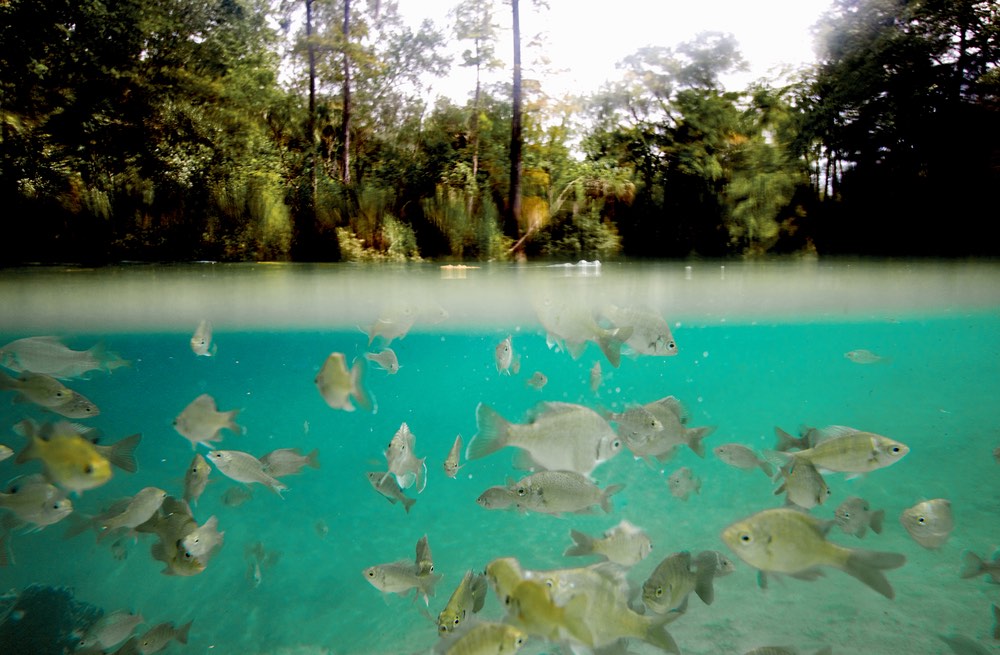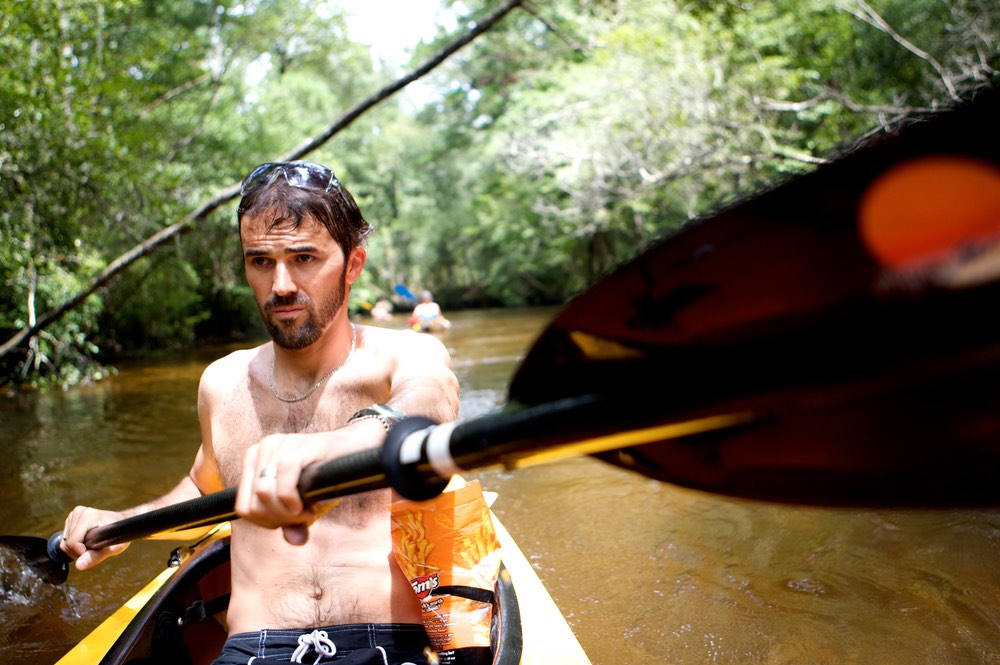 We've all heard of ecotourism… responsible travel to natural areas that conserves the environment and improves the well-being of local people. This is among the fastest-growing travel trends and has become a mainstream buzzword in the past few years. It's about connecting conservation, communities and travel. Activities having to do with nature are on the rise: fishing, hiking, biking, nature photography, swimming, tubing, canoeing, kayaking, boating and bird watching, just to name a few. St. Andrews State Park in Panama City Beach (850-233-5140) is one of the most popular outdoor recreation spots in all of Florida. The park is located on the peninsula, and has more than one and a half miles of beach on the Gulf of Mexico and the Grand Lagoon, offering swimming, snorkeling, scuba diving, kayaking and canoeing. Two fishing piers, a boat ramp, concessions and campsites meet every need. Two nature trails wind through a rich diversity of coastal plant communities, providing a splendid opportunity for bird watching. Another favorite venue for wildlife and bird watching is Point Washington State Forest; and Pine Log State Forest is a popular spot for picnicking, hiking, off-road bicycling, horseback riding, fishing and hunting. Econfina Creek (850-488-3701), 22 miles of narrow, twisting, swiftly-flowing waters, is another one of Florida's designated canoe trails where wildlife is abundant.
I could list the many nightspots, dancing and dining opportunities, and fun family attractions in Panama City Beach, but you can find all of that at www.PCBeach.org or by visiting the Chamber's tourist information lobby at 309 Beckrich Road (850-235-1159). In closing, make sure your staycation includes at least some of the things you wish you did more of, like:
- Trying out some new gourmet recipes from the Food Network. - Reading a good book. - Visiting a local spa. - Unplugging the phone, staying in your pajamas the whole week/weekend, watching movies, eating (from disposable dishes), playing games and just relaxing.
What will your next staycation include?
— V —
ARTICLE CATEGORIES