Coastal Convergence
By Suzanne Pollak
Coastal living means that your best next-door neighbor is nature. This applies to all coastal living, from New England to the Turks and Caicos.
I once lived in a beach cabana on the ocean in Accra, Ghana, and from the terrace we watched nightly dinner coming ashore as fishermen pulled their nets from the sea onto the beach every afternoon. Decades later, living on the Intracoastal Waterway, I saw an astonishing sight out the window: not the usual afternoon fleet of birds, but instead an eighteenth-century columned mansion floating on a barge. Yet of all the seaside houses I've lived in—on both coasts of Africa, in the Mediterranean and the Caribbean, and in the American South—none of the views rivaled a flock of pink flamingos on Ambergris Cay in the Turks and Caicos. Their midmorning ritual was hanging out at the water's edge within striking distance of the beach cottage. Nothing is more tranquil than sipping coffee while watching others gather. The elegant, spindly, pink-and-coral birds arrayed themselves like party guests, snacking on tidbits swimming at their feet while checking out each other and their surroundings too, just as we humans do at our social events.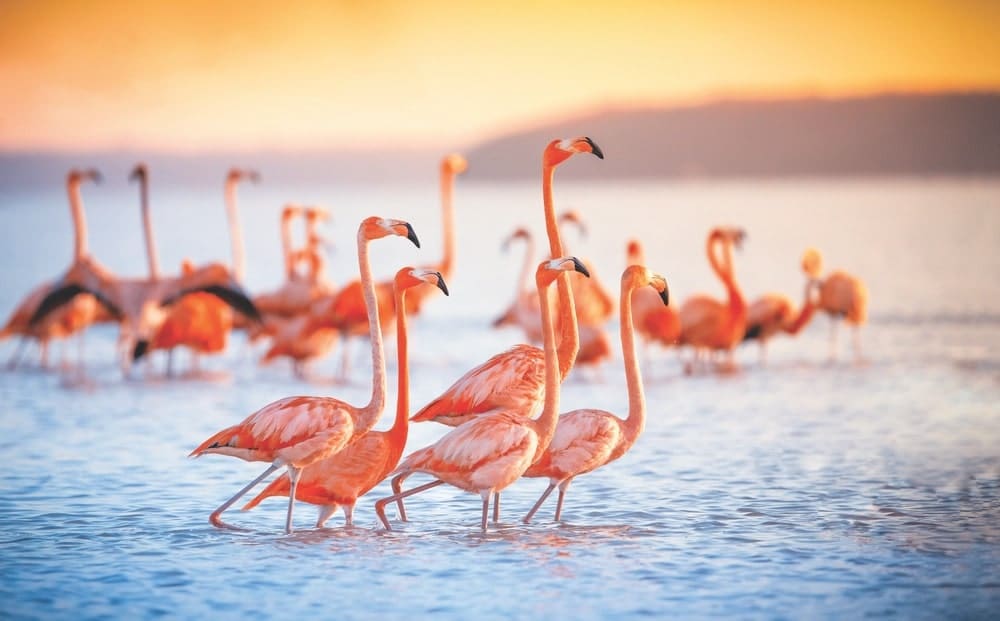 Living by the water makes one healthier and calmer, with the sound of waves, an expanse of sky, oxygen that seems fresher, indoors blurring with the outside. Not only do heart rates slow (unless one is on a honeymoon), but daily rhythms do too. Instead of speeding in a car, people walk, ride golf carts, or bike. It is not unusual to go barefoot, wear a sarong to the grocery store, leave hair salty and wet—ways of presenting oneself that would be inappropriate in urban settings. Life is more spur of the moment, last-minute plans punctuating days with sparks of joy and delight.
The living is easy, but it's not all fun and games. Challenges still arise. Try getting house guests to leave or keeping the sand outside. Try readjusting when the halcyon days of beachy rhythms, sights, sounds, and even rare glimpses of the green flash (the very moment the sun leaves the horizon) are replaced with city noise and traffic jams. Visitors think life at the beach is a permanent vacation. No, it is not! Residents have places to go, appointments to keep. Try crossing the road when a convention of Cyclura carinata, or rock iguanas, spread out to rest in the sun, making your journey from one point to another impossible or, at the very least, time-consuming. It was a daily occurrence on Ambergris Cay. A beach house used to mean escape for a week, a month, a season. Not now. People remain plugged into their devices and work no matter where they live. However, there is an ease to daily life rarely found in other places. Life at the beach is the opposite of a big international city's operatic drama.
Life is more spur of the moment, last-minute plans punctuating days with sparks of joy and delight.
There is a similarity to how houses on the water, or near the water, are designed. The lack of separation between the outdoors and indoors is a primary characteristic. Porches are extensions of the house. And windows let more than light in; they allow us to experience the view outside. The round window on the VIE Beach House – A Show Home is a perfect example of a frame for nature. Coverings on windows are either nonexistent or very light. Heavy drapes, such as those found in fancy city houses—fringed, tasseled, lined—have no place near the beach. City dwellers need protection from outside weather, light, and people. Coastal home windows let the outdoors in and are, in fact, a version of art. The window art collection can be expressed as glass walls, windowed doors, or windows lined up like a series of paintings. A coastal house is like a fun teenager compared with a dowager grandmother mansion in a big city. Casual life on the beach allows us to indulge in our younger, playful side. No wonder coastal cities are becoming inundated!
Notwithstanding the common coastal architectural characteristic of merging outside and in, there is a rich variety of coastal styles worldwide—from New England to Lake Michigan, Baja to the Bahamas. The VIE show home in Seagrove Beach, Florida, combines select bits from all over Southern California, the Mediterranean, and the Gulf Coast, with details like exposed wooden beams, cathedral ceilings, round windows, bare wooden floorboards, and furniture covered in tactile linen or cotton slipcovers that can stand up to salt and sun. The common theme is practicality. Colors of sea glass, indigo, and ocean mist infuse the home, bringing nature indoors. But there are also whimsical touches, such as handcrafted tiles with bees painted on them.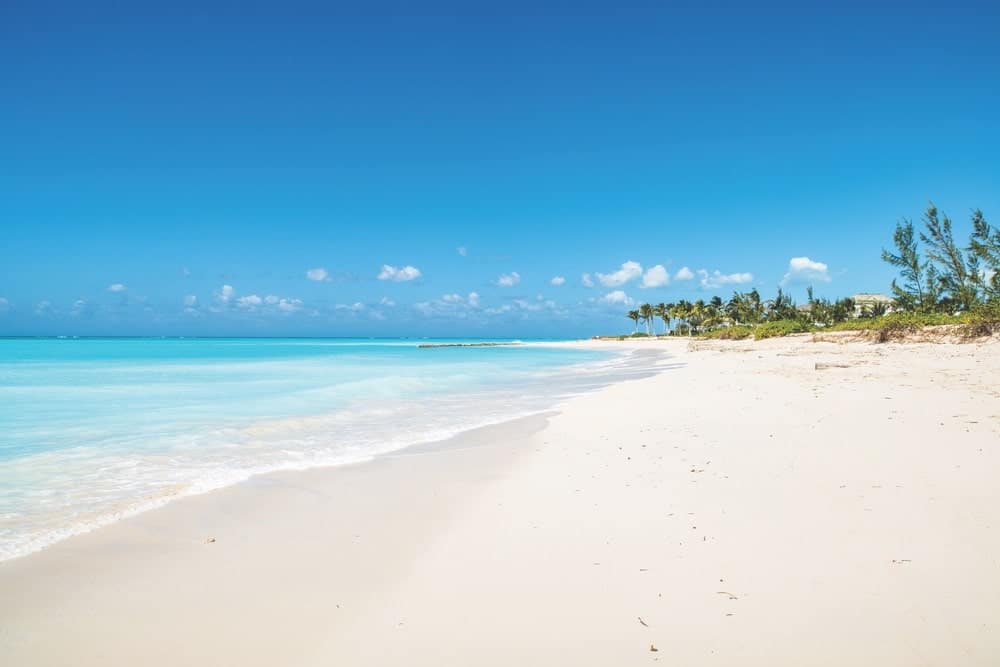 Collaborating on the show home was a team of architects, interior designers, landscape architects, and editors. Each company and person showed what they do best, working for an end product that is harmonious and designed for the public to see and a person to buy. Then comes the question of how the owners make the house their own. Once a home is lived in, partied in, and relaxed in, the dwellers' spirits infuse the space. They move stuff around, take away, and add more so that the house expresses them more than those before. When owners have a confident sense of their unique style, they can adapt to the new place and build upon what the expert team created, transforming it into their own.
One of the loveliest facts about the VIE show home is that a portion of the sale proceeds went to helping neighbors. This is generosity at its best, something for everyone, which VIE does over and over by telling stories that matter.
— V —
---
Suzanne Pollak, a mentor and lecturer in the fields of home, hearth, and hospitality, is the founder and dean of the Charleston Academy of Domestic Pursuits. She is the coauthor of Entertaining for Dummies, The Pat Conroy Cookbook, and The Charleston Academy of Domestic Pursuits: A Handbook of Etiquette with Recipes. Born into a diplomatic family, Pollak was raised in Africa, where her parents hosted multiple parties every week. Her South Carolina homes have been featured in the Wall Street Journal Mansion section and Town & Country magazine. Visit CharlestonAcademy.com or contact her at Suzanne@CharlestonAcademy.com to learn more.
ARTICLE CATEGORIES