By Melody Massey | 
Photography courtesy of Sublime Sailing
On September 6, 2017, Category 5 Hurricane Irma made landfall on Virgin Gorda in the British Virgin Islands. Two weeks later, Hurricane Maria, also a Category 5, followed a similar trajectory. Devastating the US Virgin Islands, Dominica, and Puerto Rico, Maria unleashed another round of heavy rains and catastrophic winds on Virgin Gorda and other islands still reeling from the effects of Irma.
Stephanie and Brian Johnson, who operated charters aboard their seventy-two-foot yacht, Sublime, made plans to visit family and friends in Oregon and California as Irma was gathering force. They secured the boat, making sure it was as safe as possible, and left Virgin Gorda for the West Coast. Hoping for the best, they followed the news from afar as the eye wall of the storm moved directly over their beloved Sublime.
"For a solid month, we didn't know anything about the boat," Stephanie recalls. "We didn't know if we had lost her, if she was slightly damaged, or if we were really lucky. We couldn't get back because flights weren't available, so we had to just wait it out as reports slowly started to come in."
The aerial photos they received post-Irma showed the boat on its side. Still, the Johnsons were hopeful. Then came devastating news: Maria had brought down the mast, splitting the boat in half. There was no way to repair it. Their home and livelihood were destroyed.
"We felt numb," says Stephanie. "It was really hard to take in. When we were finally able to go back a month and a half after the storms, we looked at this boat that we had put so much time and energy and love into, and now none of that mattered. It was gone."
Theirs had been an idyllic life. Brian, originally from Alaska, traded cold weather for the balmy, lush islands of the Caribbean in the late 1990s. He learned to sail, receiving his US Coast Guard (USCG) Master one-hundred-ton license at age twenty-one. Stephanie grew up in Oregon and spent a family vacation on a chartered yacht in the Caribbean—an adventure that proved life changing.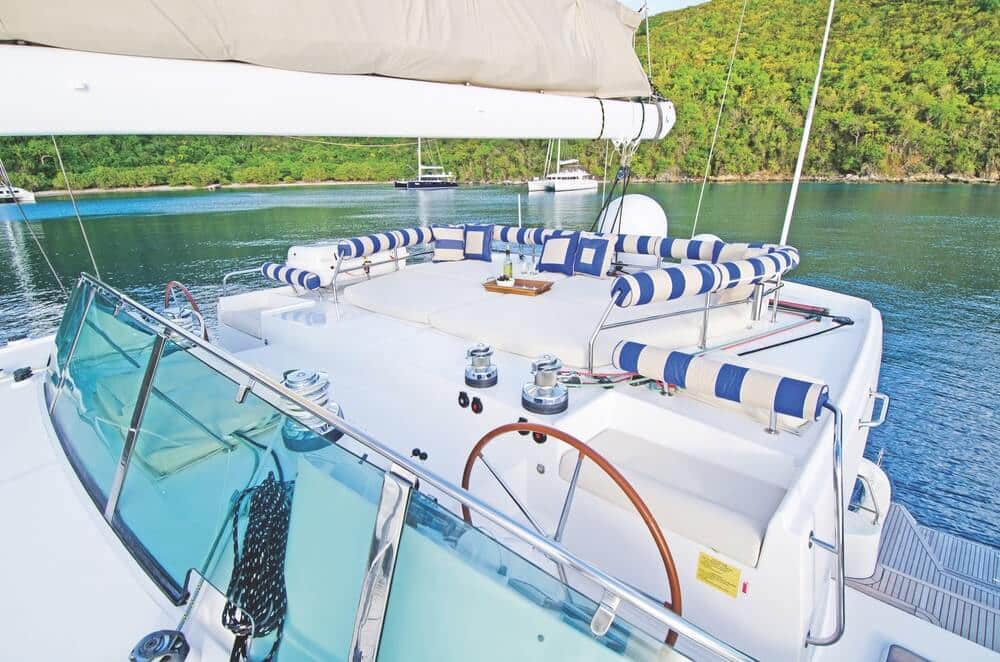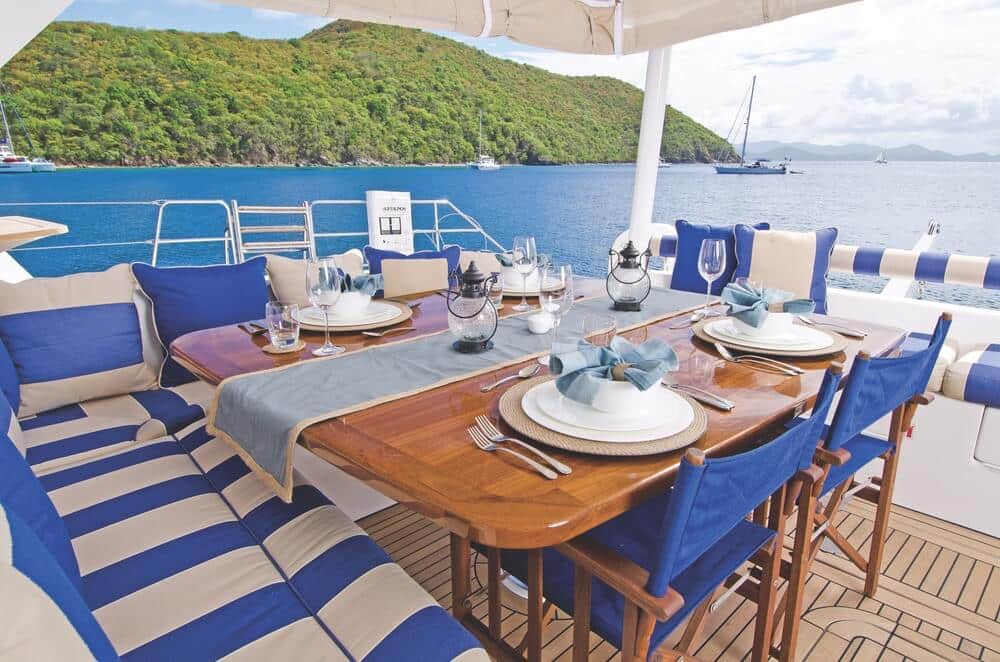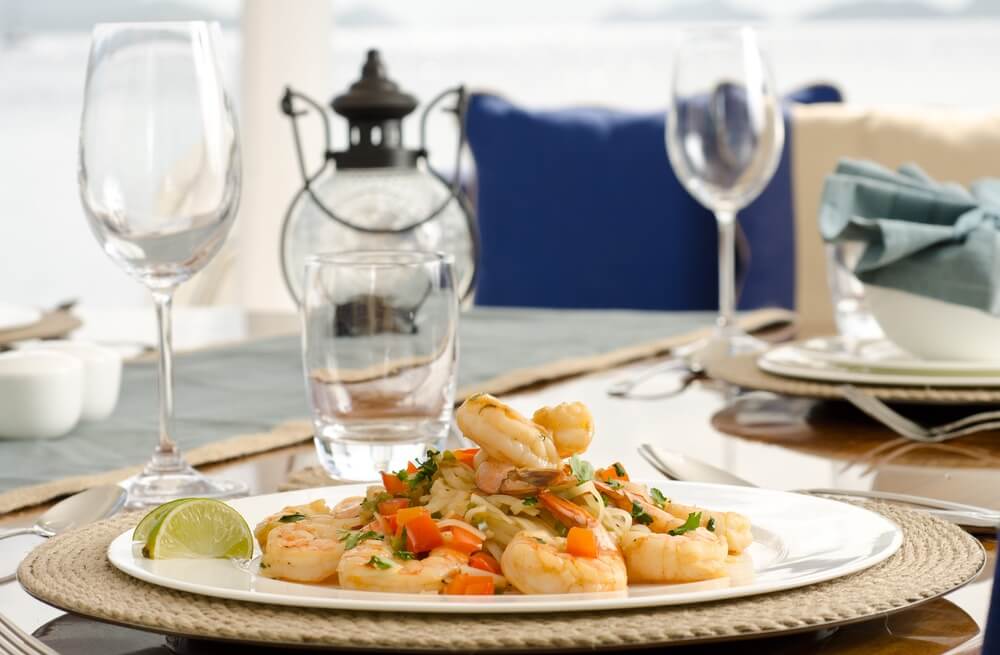 "The whole trip was like a dream," Stephanie enthuses. "Seeing the crew in action, I felt like it would be the perfect job for me. Hard work, but fun and so rewarding. I came away from that trip asking myself, 'How can I do this?'"
Stephanie began sending out letters and applications to "anybody and everybody" that advertised in Islands magazine. As fate would have it, Brian had just taken over as captain of his first chartered yacht. Someone passed along Stephanie's application to him.
"I tell people Brian hired me because he wanted a crew member who was new and wouldn't tell him how things should be done. He got the new part right," Stephanie jokes.
They got married five years later, in 2006, then purchased the Sublime soon after and began offering their own all-inclusive yacht charters. Through the years, the couple hosted over four hundred charters. Their in-depth knowledge of the islands and the extensive connections and community they built along the way resulted in a thriving yacht charter operation with over 70 percent repeat business. In the off season, they traveled the world and sailed back and forth across the Atlantic—twice. In the aftermath of the back-to-back hurricanes, their dream life appeared to be over.
"After we lost the boat, I ran across a quote that said, 'Not all storms come to disrupt your life; some come to clear your path.' It was time for new adventures," Stephanie reflects.
"Every single time we sail or drop anchor into crystal clear water, I am in awe. I've been to a lot of places around the world, but our destinations are hard to beat for sheer scenic beauty."
What came next for Stephanie and Brian is a testament to resilience, reinvention, and the power of love.
They pulled the few possessions they could salvage from the water-logged Sublime, then spent the next several months dealing with insurance claims and freelancing for other yacht charters before deciding to relocate to Florida. With only backpacks filled with the remnants of their old life, they went up and down the coastline in search of a new home. They found it in Santa Rosa Beach.
"Santa Rosa Beach is a magical little bubble of Florida," says Stephanie. "The feeling we had when we came here reminded us of what we had in the Caribbean and the people we know and love there. We were more than a community: we were family. We had a strong support system there and feel the same here, now that we have settled in as locals. We left one family and found another. It's so cool."
Brian is now the yacht captain for a private owner. Stephanie relaunched Sublime Sailing in early 2019 as a chartered yacht brokerage with a curated collection of all-inclusive monohull sailboats, sailing catamarans, and power catamarans operating in the US and British Virgin Islands, the Grenadines, Saint Martin, Saint Barts, and Anguilla.
Sublime Sailing specializes in private crewed yacht charters for families, couples, honeymooners, foodies, divers, reunions, corporate and yoga retreats, and much more. Stephanie draws on her wealth of knowledge of the islands' hidden gems and legendary locales along with her vast, tight-knit Caribbean community to match guests with the ideal yacht, crew, and itinerary based on their personal preferences, interests, budget, and travel style—all at no additional cost to the guests.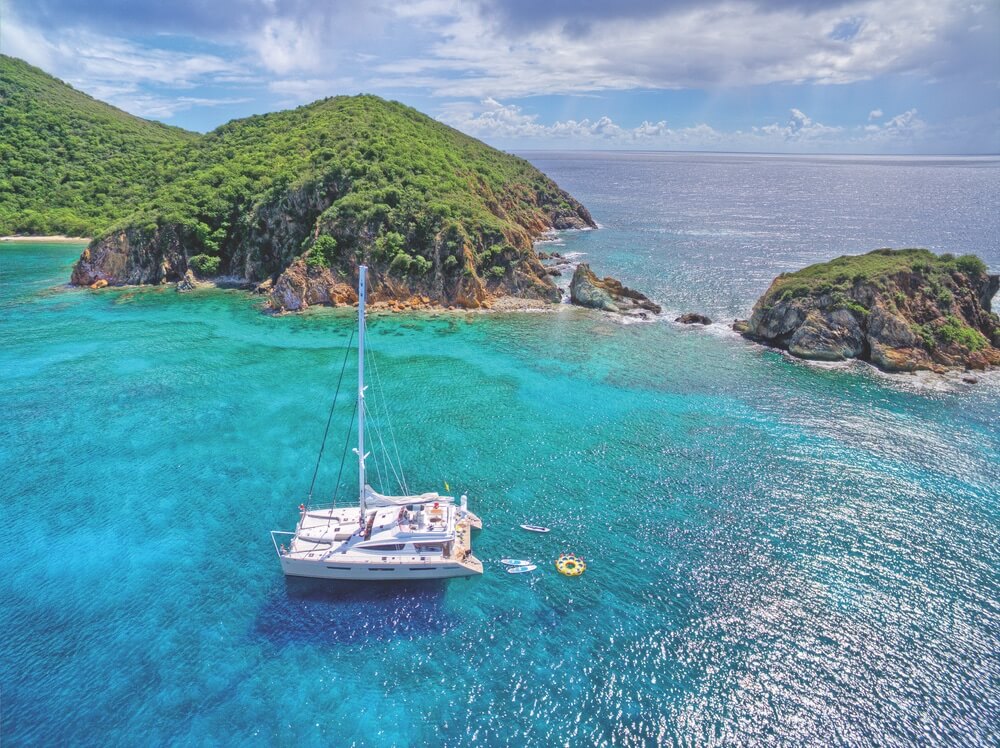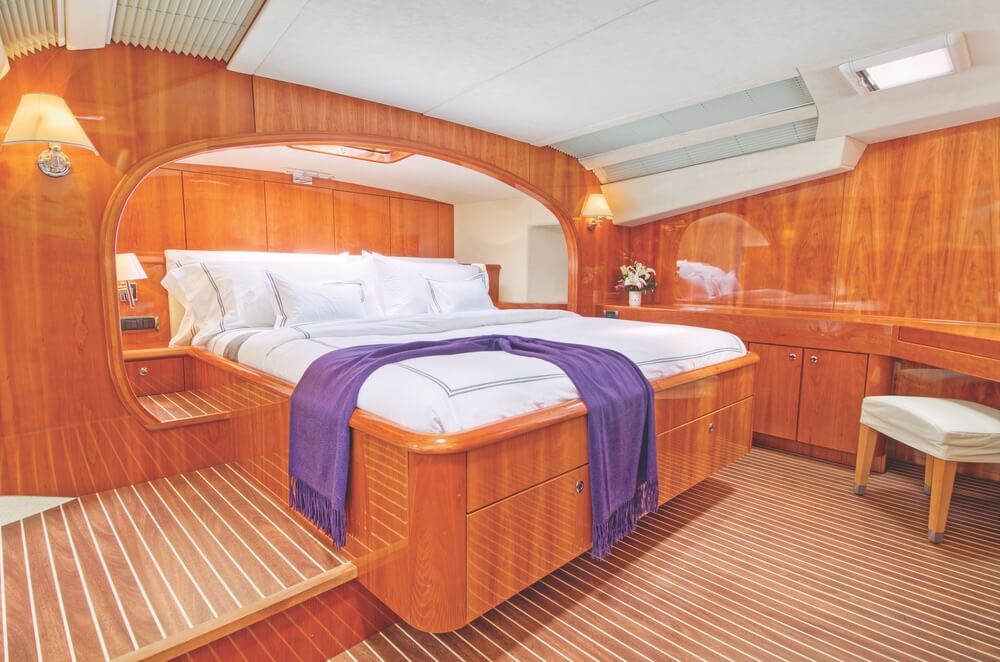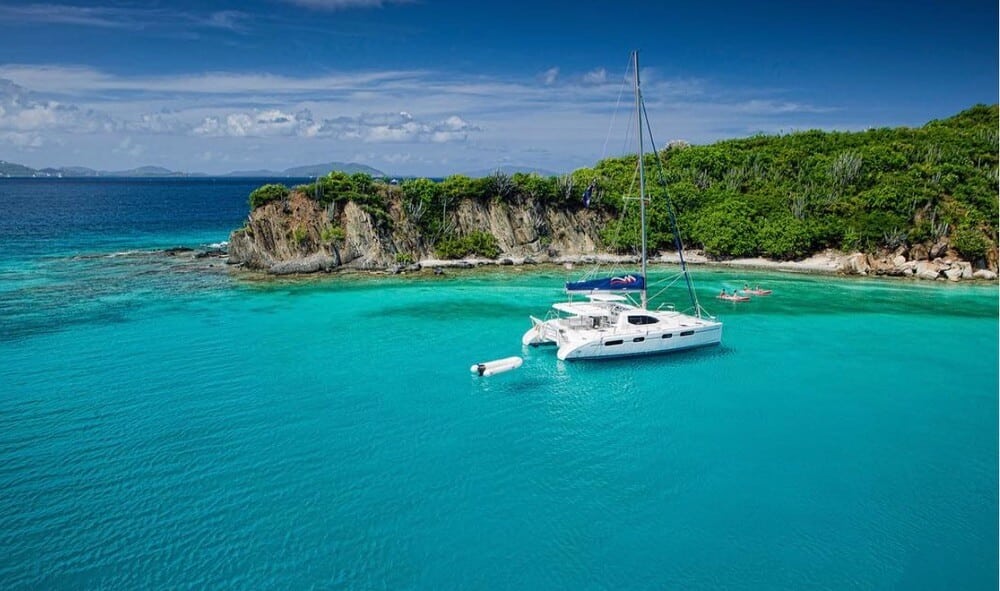 "We take care of every last detail to make sure each Sublime charter exceeds expectations and creates incredible memories," Stephanie says. "Guests tell us time and time again that their yacht charter was the most relaxing and enjoyable vacation they've ever had."
Stephanie equates the chartered yacht experience to the overwater hotels popularized in the South Pacific, "except our 'overwater hotels' take you from one incredibly gorgeous spot to another every day." She adds, "Every single time we sail or drop anchor into crystal clear water, I am in awe. I've been to a lot of places around the world, but our destinations are hard to beat for sheer scenic beauty. All of the colors feel amplified."
Stephanie personally vets all of the yachts in the Sublime Sailing collection. She knows firsthand, for instance, which boats have certified diving instructors for beginners versus a dive master who can take experienced guests to over-the-top dive destinations. Some offer sailing lessons; others have onboard fitness or yoga instructors. Options are seemingly endless, whether guests want to snorkel, kiteboard, kayak, paddleboard, wakeboard, water ski, fish, or experience local culture, to name a few of the choices available. Each boat is equipped with motorized tenders to transport guests for shore excursions or to out islands where they can experience hidden beaches all to themselves.
Exceptional onboard dining is a hallmark of every Sublime Sailing charter. With three meals daily included in the price, dietary restrictions, food preferences, and kid-friendly menus are easily accommodated. For gourmets, Stephanie is especially proud to offer charters featuring fine dining on par with the best five-star restaurants in the world.
In 2020, Sublime Sailing will add Belize and the Spanish Virgin Islands to its destinations, with the Bahamas and Mediterranean Europe in the works for 2021.
— V —
---
For more information, visit SublimeSailing.com or follow on social media @SublimeSailing.
Melody Massey is a writer and editor specializing in luxury, adventure, and wellness travel. A certified yoga teacher and world traveler who has lived in New Zealand, Germany, and India, she now calls Seagrove Beach, Florida, her home. Follow her @AGypsyMelody or visit MelodyMassey.com.
ARTICLE CATEGORIES