Fashion and Fancy on the Emerald Isle
Photography by Colleen Duffley
One of Ireland's most well-known fashion designers, Louise Kennedy, has dressed members of royal families from across the UK, Europe, and the Middle East, along with award-winning actresses and, of course, regular women who are looking for a touch of sophisticated elegance in their wardrobes. Her impeccable tailoring has become internationally recognized and she has shown collections in New York City and beyond. VIE caught up with Kennedy to talk about fashion, inspiration, and her favorite spots in Dublin.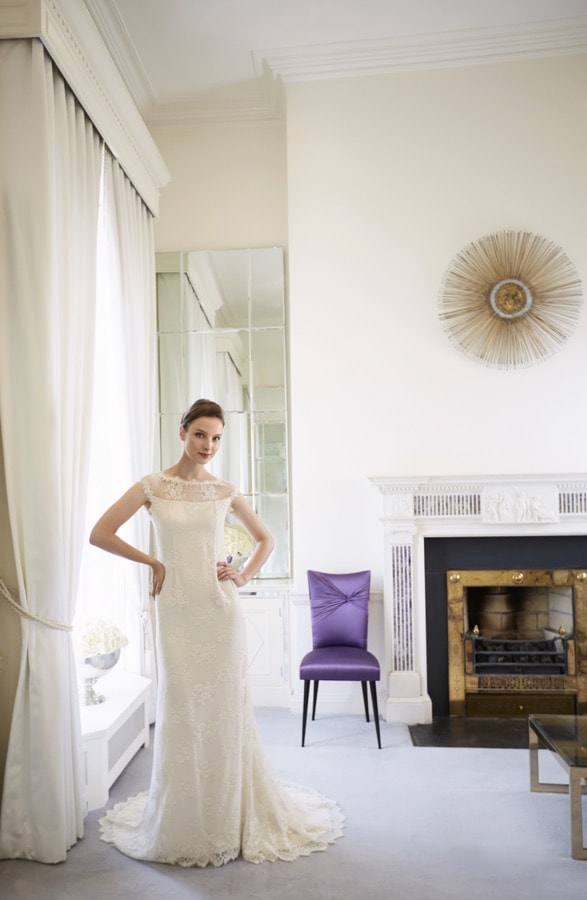 VIE: You say the design industry is in your DNA. How so?
Louise Kennedy: My parents were in retail, so I grew up around fashion calendars and the wonderful buzz around the industry. From a very young age I adored color and fabrics, and my mum always teased me about how I would only wear certain hues—very vocal on my likes and dislikes! As a young designer, I had a certain style I wanted to develop; it's important to have a defined handwriting. You develop your taste and each season, and it's that taste you bring to your clients. So the DNA of my brand is my likes and dislikes.
VIE: Did you experience any specific challenges related to being a woman when starting in the industry?
LK: I started my business in the mid-1980s, straight from college. Our premier department store, Brown Thomas, purchased my graduation collection. It was the best platform any emerging designer could wish for, to sit alongside established international labels in such a glamorous store, with access to consumers who trusted brands endorsed by Brown Thomas. I was so passionate about building a brand that I guess I was blinkered, but I genuinely can't recall any obstacles that were due to my being a woman.
VIE: What is your newest collection inspired by, and how do you seek inspiration from season to season?
It's about making our clients feel fabulous when wearing our clothes, investing in pure silk linings, invisible luxury. 
LK: Fabric is always our starting point—sourcing sumptuous fabrics with innovative weaves is where our newness comes each season. It's all about finer details, and we invest time working closely with our European fabric mills creating unique colors and textures. We focus on perfecting our fits and developing classics with longevity. It's about making our clients feel fabulous when wearing our clothes, investing in pure silk linings, invisible luxury. 
I am fortunate to travel each week, so I am constantly inspired by the wonderful countries and cities I spend time in. Museums, particularly the Metropolitan in New York, are always a starting point.
VIE: How would you describe the quintessential Louise Kennedy customer?
LK: Women who are interested in style and considered in their investments each season. Clients who are not driven by fashion trends but are genuinely interested in craftsmanship and high-definition classics. She is international and multicultural, and sometimes we dress three generations. We know our client's lifestyle and her needs, and we try each season to make our collection appeal to our very loyal clients.
Clients who are not driven by fashion trends but are genuinely interested in craftsmanship and high-definition classics.
VIE: You seem to always be involved in a new creative project or venturing into a different business strategy. What is next for you?
LK: We are very focused on developing our brand in the US. We are thrilled with the success of our trunk show model at the Carlyle in New York, which we host quarterly. We invite our US clients who have discovered the brand in Europe through our flagship stores in Dublin and London, and they fly in from many states. My wonderful team and I spend time carefully selecting styles to suit their lifestyle. We will expand to other cities in the US where we have a client base. Next year, we also plan to develop this model in the Middle East.
VIE: How do you feel the fashion industry today responds to women of all shapes, sizes, and ages? If you had a few words of advice for women in regard to fashion, what would you say?
LK: Our clothes are classic and elegant. They feel beautiful and are all extremely well crafted. We invest enormous time in fittings. It's always about picking the styles that suit your frame and flatter you. We know how to complement different body shapes, as we have a bespoke side to our ready-to-wear collection. Our clients in their thirties have the same requirements as our clients in their fifties—women who want to look chic and elegant and feel fabulous.
— V —
To learn more or shop online, visit LouiseKennedy.com.
---
Louise Kennedy's Top Ten Dublin Destinations
Merrion Square Park
On the south side of Dublin's city center, this park is considered one of the city's finest surviving squares. It boasts impeccable landscaping, the National Memorial to fallen members of the Defence Forces, and a statue of Oscar Wilde, all surrounded by Georgian redbrick townhomes.
National Gallery of Ireland
A mecca of art and culture from all schools, the National Gallery is Dublin's premier museum destination for works by masters from across Ireland and the rest of Europe. Gallery admission is free, as are many of the museum's talks, tours, and events.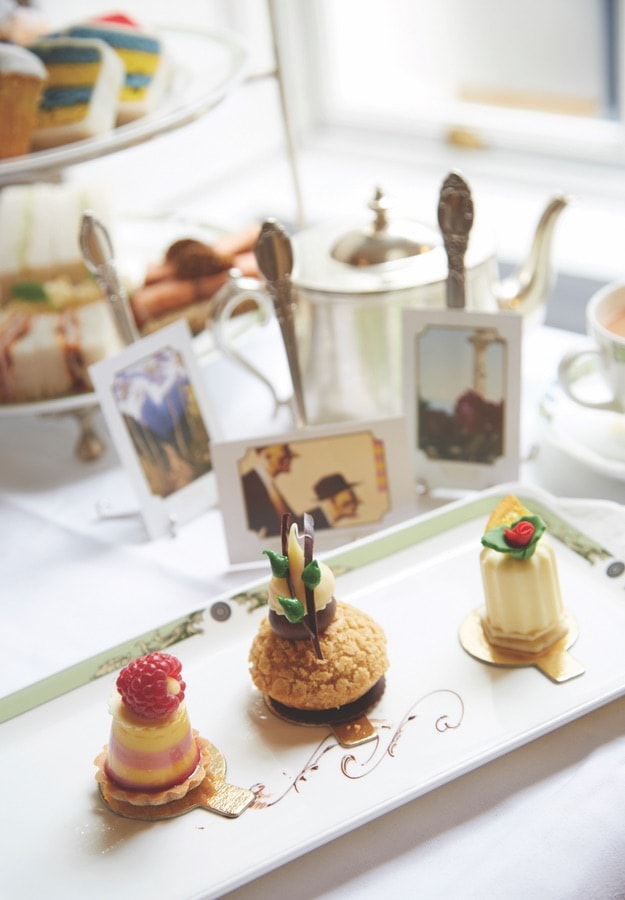 The Merrion Hotel
Afternoon tea is a delight at this hotel just off Merrion Square, while The Cellar Bar, a cozy gastro-pub located in the building's original eighteenth-century wine vault, offers lunch, Sunday brunch, and evening specials. Visitors can't go wrong any day of the week.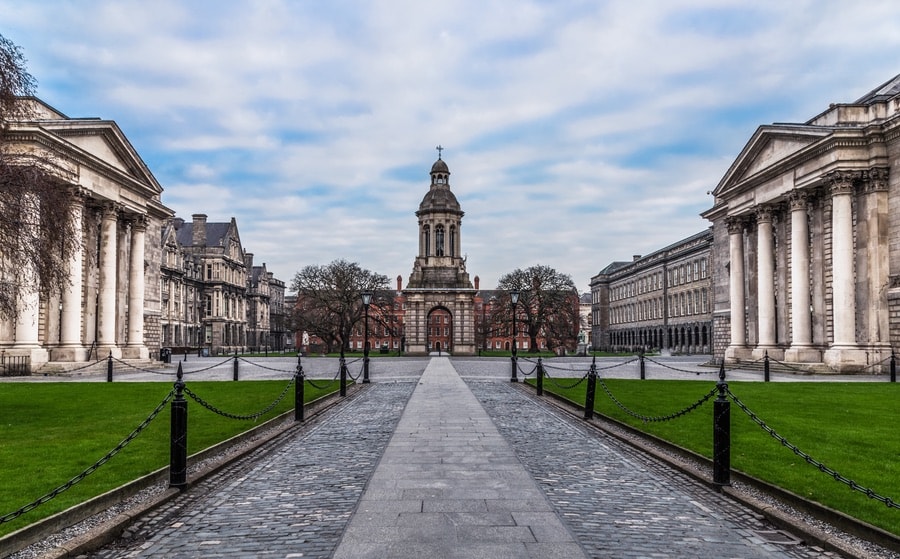 Trinity College
The college's beautiful campus is located in the heart of Dublin and makes for a scenic stroll for those who love academia and architecture. A highlight is the Long Room at Trinity College Library, which is one of the most photographed sites in the city—for good reason.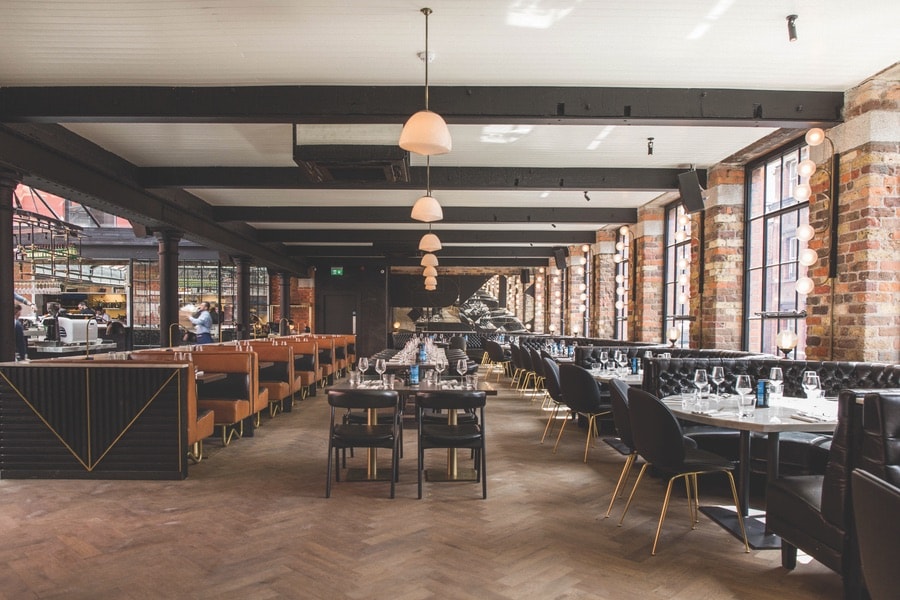 Roberta's Restaurant, Bar & Terrace
Roberta's might be a bit of a new kid on the block, but the views, delicious food, and signature cocktails make it a contender for one of the best pubs in the city. Dine on wood-fired pizzas and other contemporary cuisine beneath the 1886 building's gorgeous glass ceiling.
Dublin City Gallery The Hugh Lane
From the temporary installations to its permanent collection of contemporary art, the Hugh Lane is a must-visit for any art lover. Highlights include works by Francis Bacon, Édouard Manet, Elizabeth Magill, Louis le Brocquy, and more.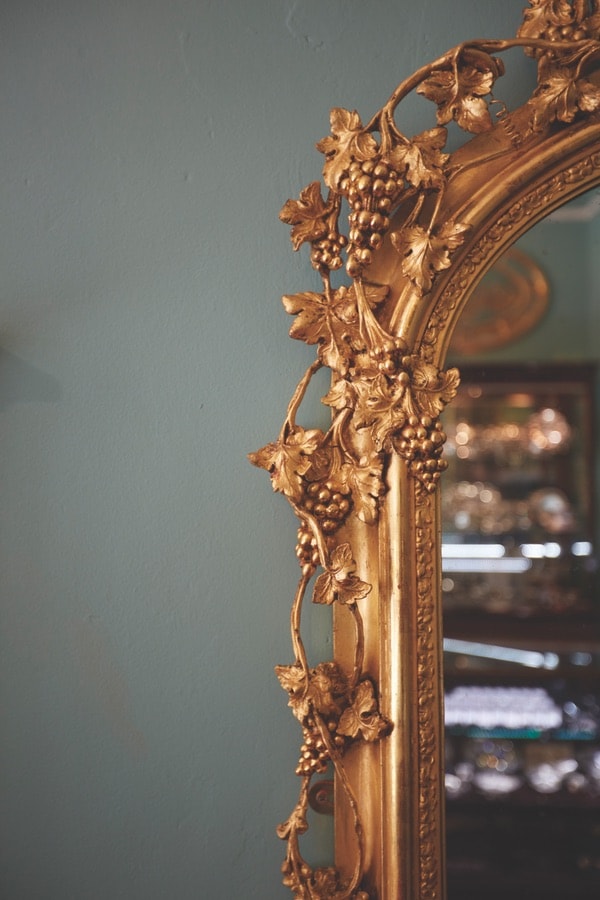 John Farrington Antiques
The incredible antique jewels in John Farrington's gallery no doubt inspire many of Louise Kennedy's decorated fashions. From glittering jewels to stunning silver and gold pieces, this shop on Dublin's Drury Street is a haven for those seeking to make the old new again.
Saint Stephen's Green
Slow down and relax a while with a picnic or a scenic stroll along the lake, bridges, and tree-lined walkways in this Victorian park. Bring a journal or sketchbook to capture some inspiration or recount history from memorials to William Butler Yeats, James Joyce, the Great Famine, and many more.

Residence
One of the city's finest event venues, Residence provides four floors of private spaces and caters beautiful luncheons, weddings and receptions, meetings, and parties. Restaurant FortyOne at Residence offers fine dining from chef Peter Byrne for lunch and dinner Tuesday through Saturday.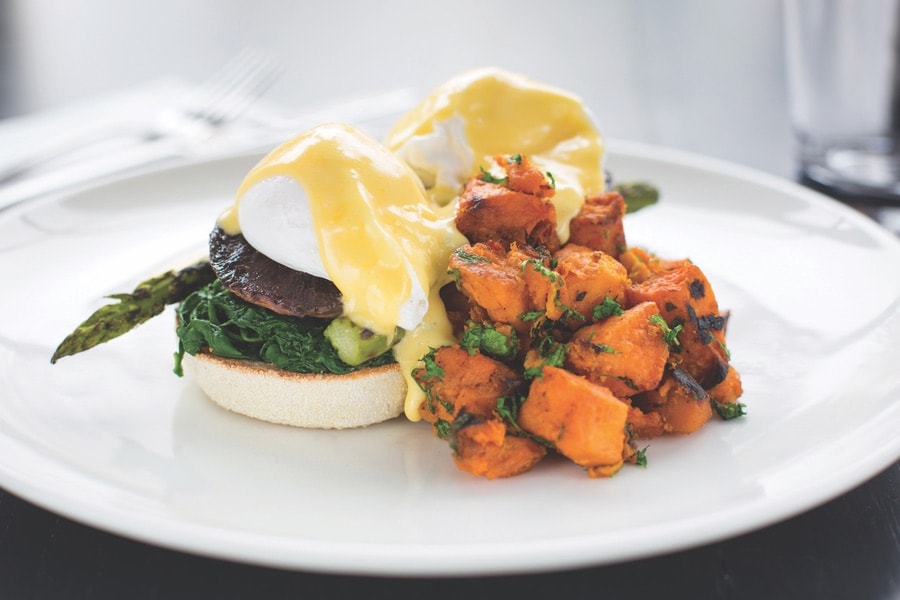 Angelina's Restaurant & Deli
Sink into a stylish leather banquette and prepare for delicious gourmet sandwiches, pizza, salads, brunch, and much more at this stylish eatery. The late-night menu and bar make it a hot spot for craft cocktails and fine wine as well.
— V —
ARTICLE CATEGORIES