The Legacy of the Brothers Grimm
By Jordan Staggs
A long time ago in a thick forest, a young woman was imprisoned in a tower by an evil witch. In a medieval town, a band of animals entertained crowds with their musical abilities. A hundred miles south, seven dwarfs mined caverns for copper and gemstones. Fairies, sprites, goblins, and nymphs roamed the misty woods and rolling countryside. If these stories sound like something from a book of fairy tales, that's because they are—but in Germany, the tales of brothers Jacob and Wilhelm Grimm are alive and delighting visitors from the world over.
The Deutsche Mӓrchenstrasse, or German Fairy Tale Road, was established in 1975 and is a 370-mile tour through the country from Frankfurt to Hamburg, with many detours and over two hundred official stops in between. Many of the stops are connected to various fairy tales of the Brothers Grimm, either because the tale originated in the area, such as the case of "The Bremen Town Musicians," or because the area closely resembles one of the tales, such as the tallest tower of Castle Trendelburg being likened to the one in "Rapunzel." Over a million people travel the route each year, most of them Germans. Fairy Tale Road organizers suggest this is because the route and the stories told along it connect Germans with their heritage, as well as their childhoods, and is a beautiful tour of their homeland that can be seen by car, train, river cruise, or bicycle.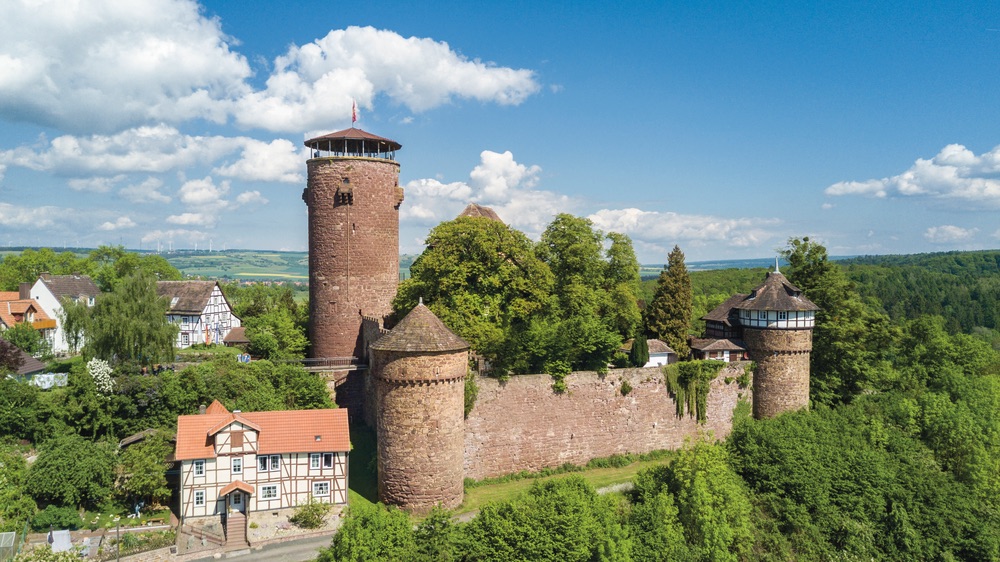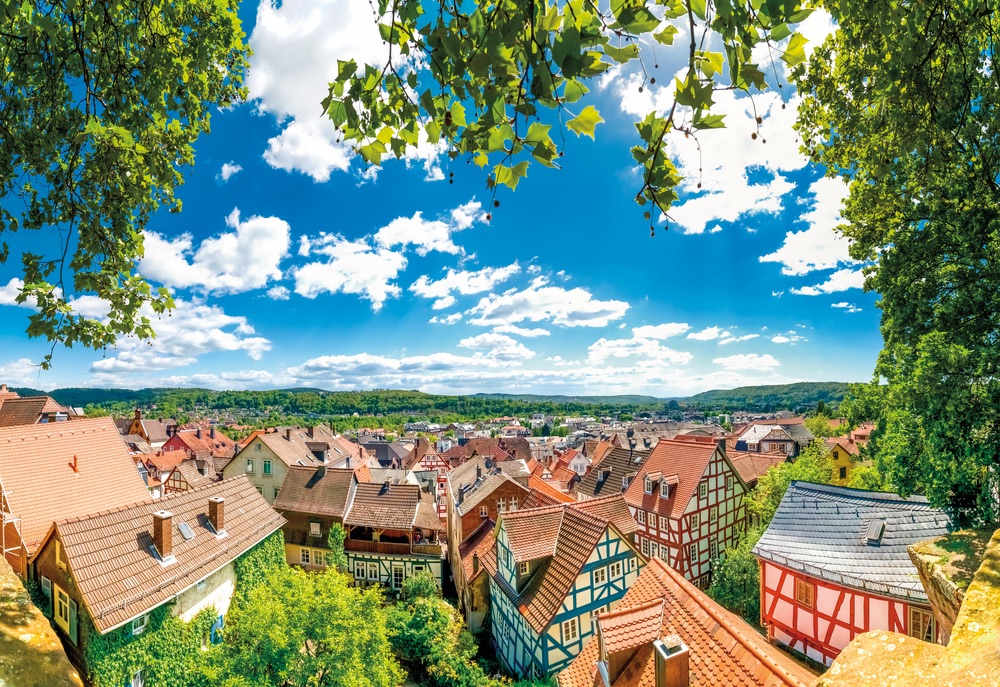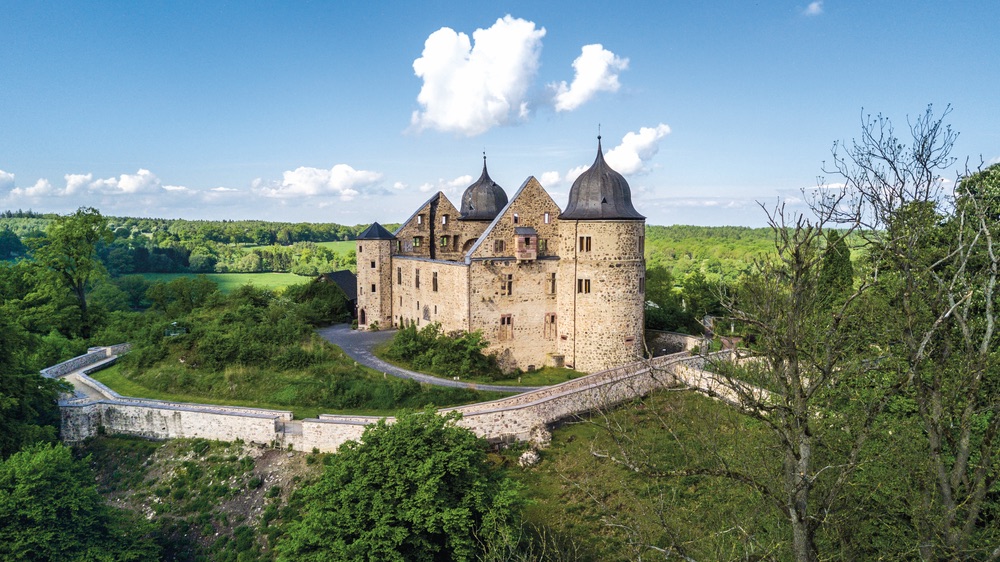 To make the most of a fairy tale tour, fly into Frankfurt airport and drive thirteen miles east to start your tour in Hanau, the birthplace of the Brothers Grimm. Jacob and Wilhelm published their first book, Children's and Household Tales, in 1812; the collection contained eighty-six stories documented by the brothers. Most of these were adapted from folk tales they learned from locals as well as from French Huguenots who took refuge in Germany after their Protestant practices were outlawed in France in the late 1600s. Wilhelm Grimm spoke seventeen languages, which allowed him to gather stories from many origins and translate them for the original book. Later, the Grimms' tales were adapted into other languages and versions, and eventually many of them became the well-known Disney classics that people enjoy today. In truth, many of the original tales were much darker and grimmer than the adaptations children know today. The intended purpose of these fables was to teach children good manners, as those who misbehaved in the tales often met violent or extremely unpleasant fates.
Heading north from Hanau, the Fairy Tale Road takes visitors to the medieval town of Steinau, which was a childhood home of the Grimms and boasts an attractive castle, one of many found along the tour.
Heading north from Hanau, the Fairy Tale Road takes visitors to the medieval town of Steinau, which was a childhood home of the Grimms and boasts an attractive castle, one of many found along the tour. Marionette plays are favorite events in Steinau, some of them recounting classic fairy tales. Many performers and activities can be found along the route, with actors playing favorite fairy tale characters, knights in armor, or even just townsfolk in period dress to welcome their guests. A real tour of the Brothers Grimm history wouldn't be complete without a stop in Marburg, northwest of Steinau, where Jacob and Wilhelm studied at university from 1802 to 1806. The walls, homes, and steps of the medieval city center are adorned with fairy tale figures.
Head northwest from Marburg into the foothills of the Kellerwald range for a stop in Bad Wildungen, whose picturesque half-timbered houses, Baroque castle, and location straddling the river Wilde have long made it a popular vacation spot. The area's streams, reservoirs, and mineral deposits are praised by health seekers, making the region a renowned spa destination. But it's just south of Bad Wildungen in the tiny village of Bergfreiheit that makes the area popular with fairy tale seekers. In the village, guests are greeted by a statue of the famous Seven Dwarfs themselves, along with Schneewittchen (Snow White), waving them off to their work in the mines. Visitors can enjoy a tour of Schneewittchenhaus, meet Snow White and the dwarfs, and even go on a guided descent into Bertsch, a local copper mine.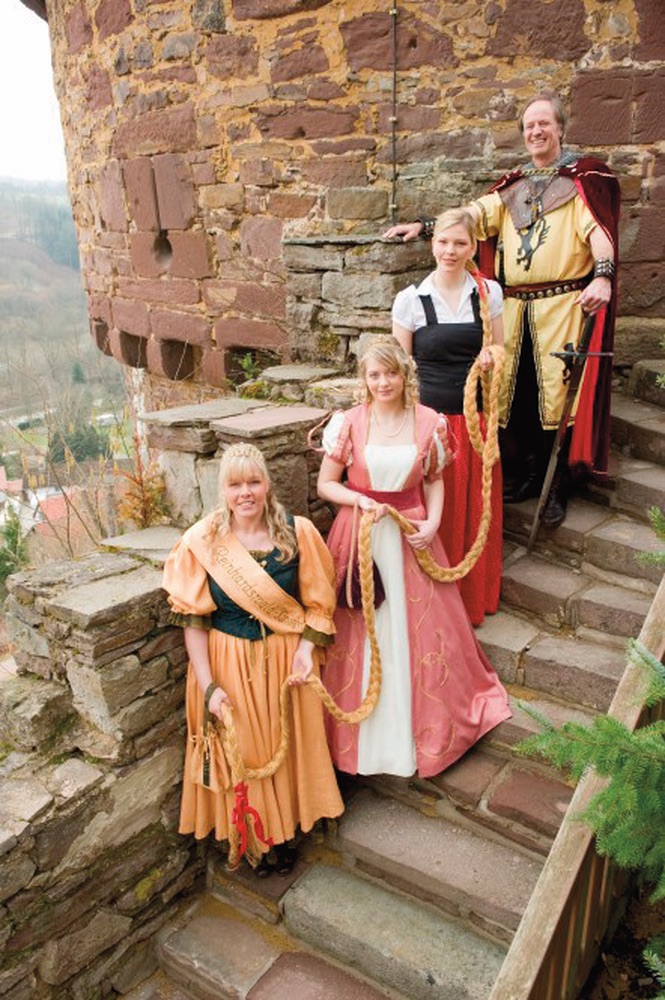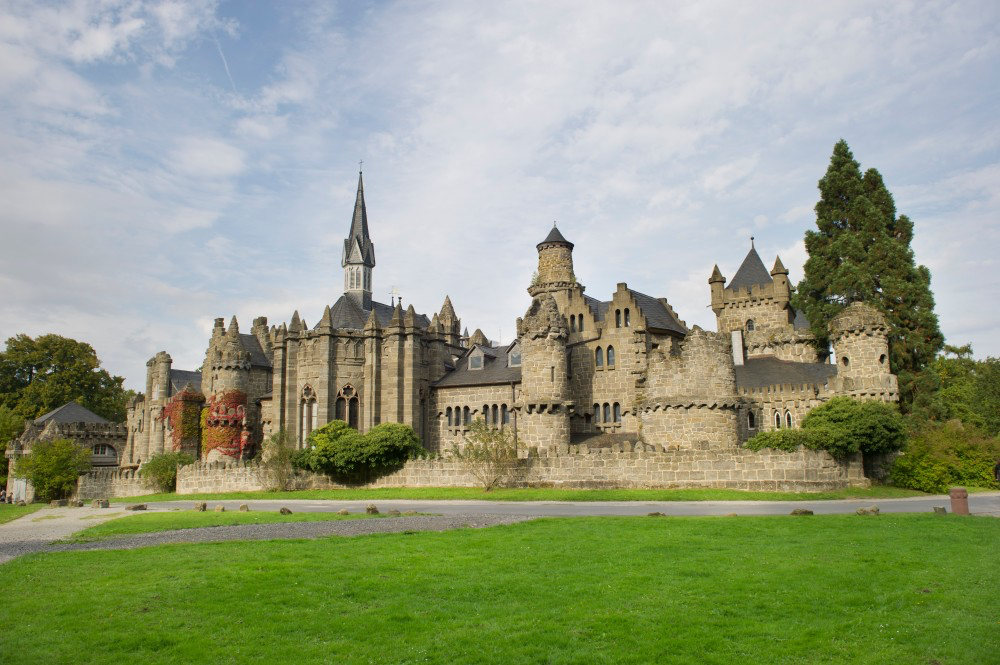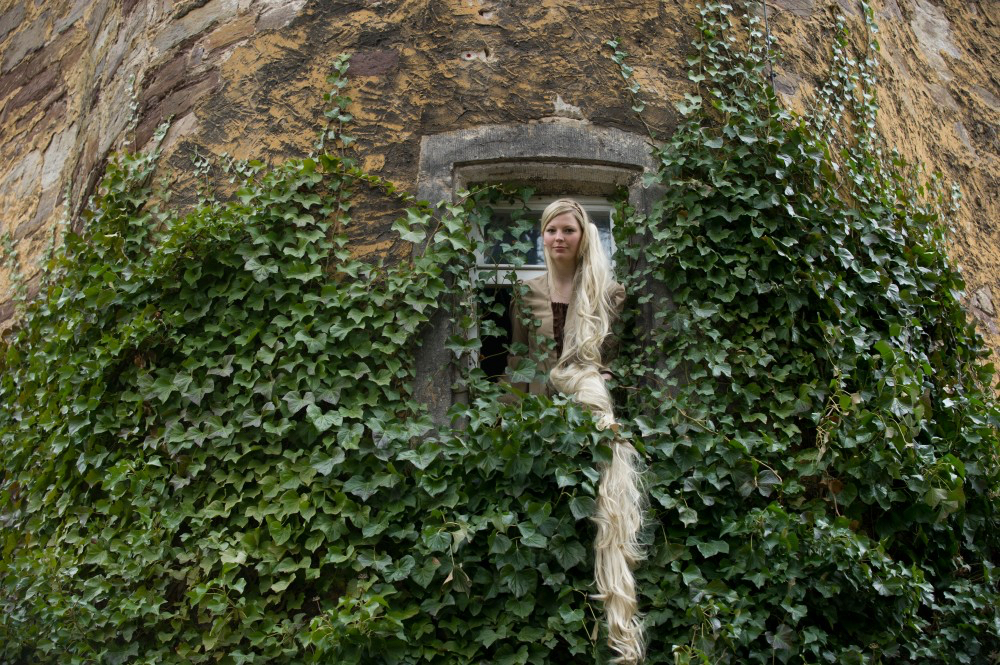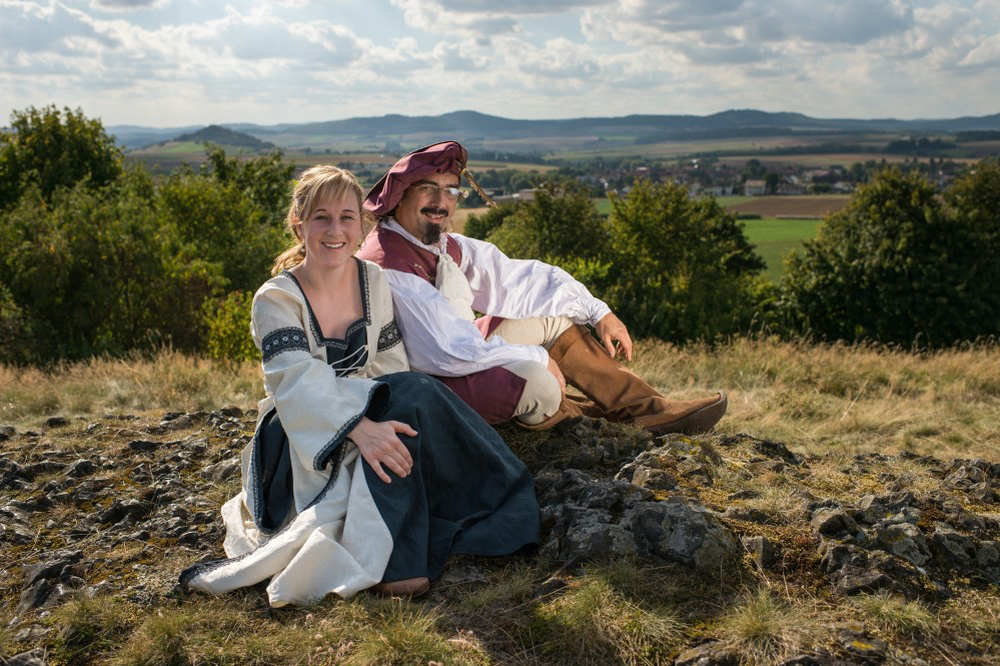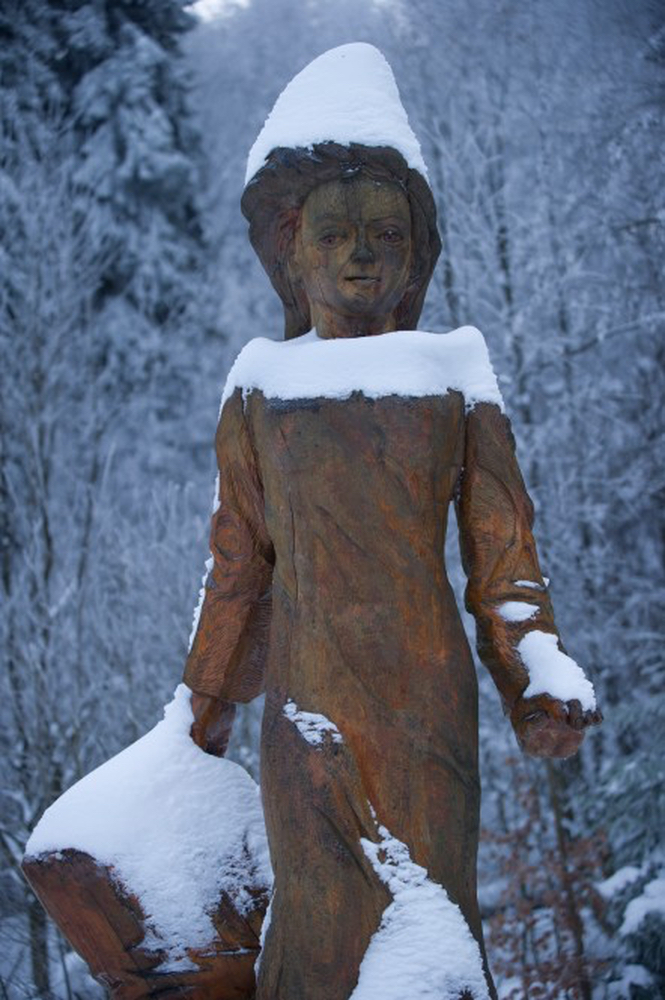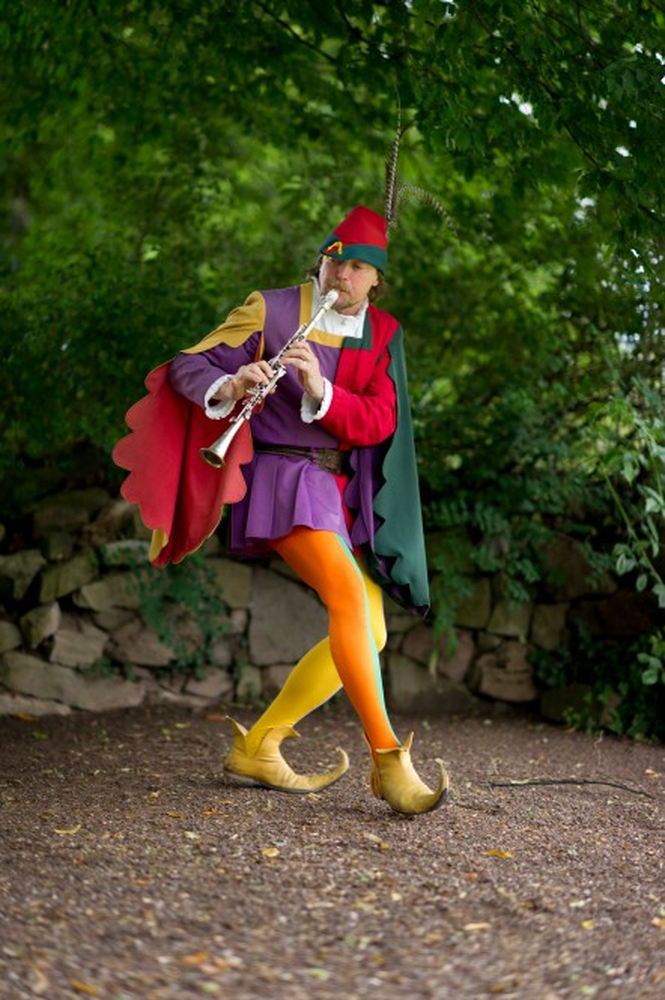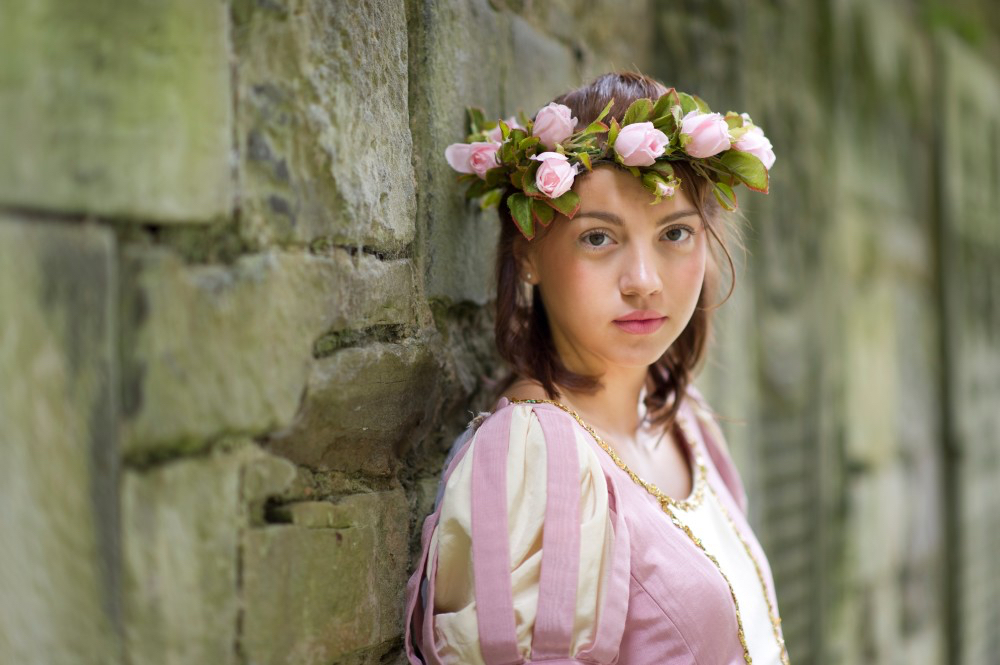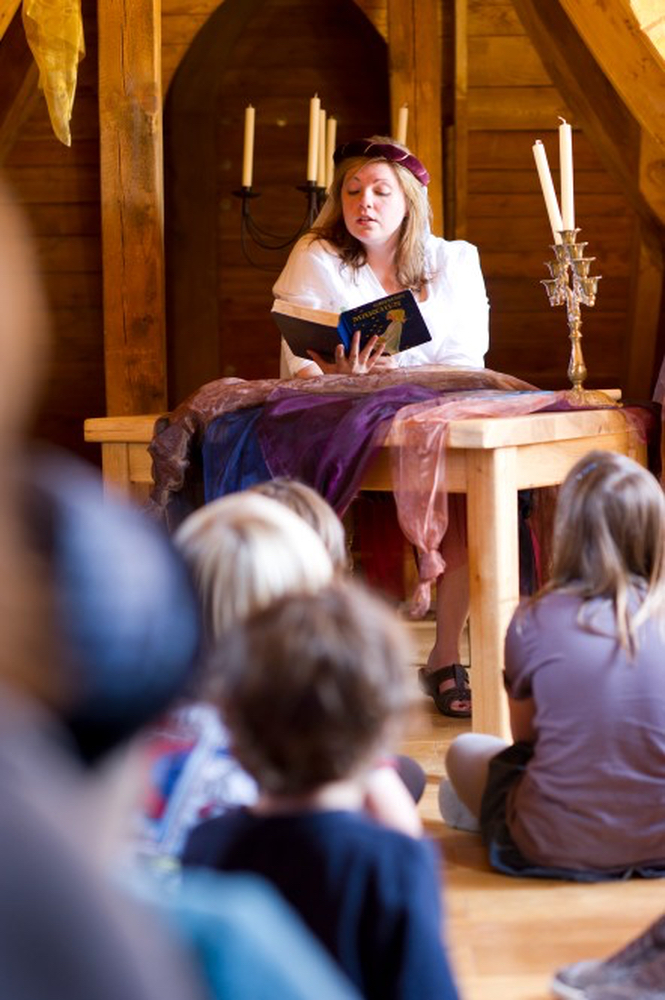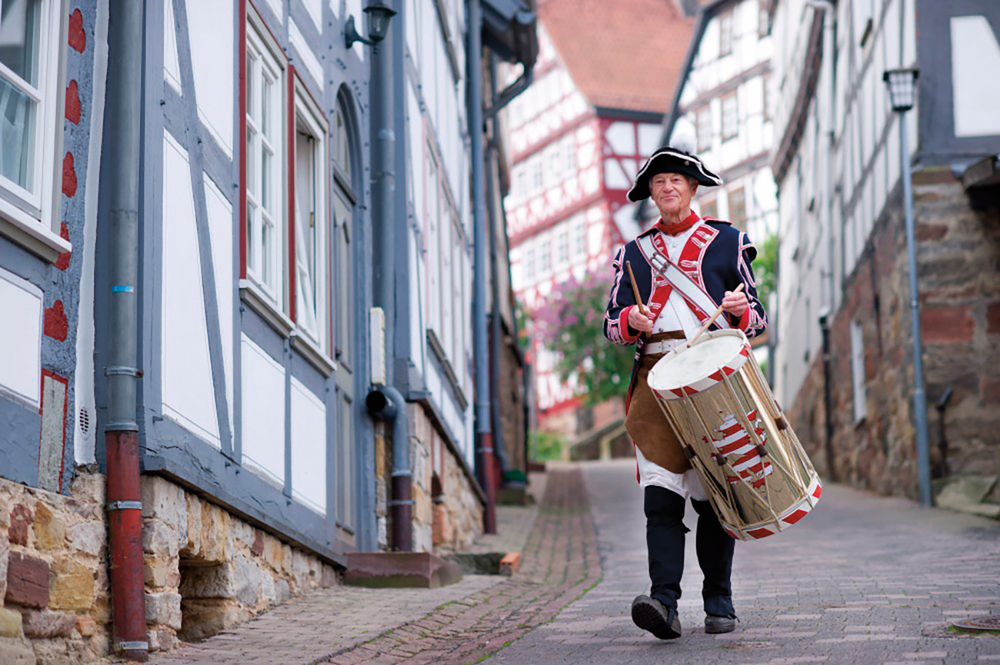 Kassel, the centerpiece of the route, is a good home base for visitors who might only have a few days to discover Germany's fairy tale history. The city was home to the brothers for years while they put together their Children's and Household Tales. Today, its charming streets include important stops in Brothers Grimm history, such as the Brothers Grimm Museum, where their original books are on display. Kassel is also home to a nature park with a stunning monument of Hercules, a natural history museum, and a fascinating architectural heritage due to much of the city being damaged by bombings in World War II. Today, midcentury structures built after the war stand in stark contrast to the few remaining ancient and medieval buildings.
From Kassel, a ride by train, car, or bike to Hofgeismar will bring visitors near one of the most treasured stops along the Fairy Tale Road. East of the town lies the mystical Reinhardswald, whose ancient oaks and misty paths evoke feelings of enchantment. One might even imagine a cunning wolf running by just out of sight, or fairies placing a spell over some of the most ancient trees. The region of hills and forest includes Tierpark Sababurg, a vast wildlife sanctuary caring for bison, wild horses, birds of prey, lynxes, kangaroos, wolves, and even penguins.
Overlooking Tierpark Sababurg is Sababurg Castle, whose vine-covered walls, enchanting towers, and rose gardens have made it the perfect setting to celebrate the classic fairy tale

Dornröschen

(Sleeping Beauty or Briar Rose).
Overlooking Tierpark Sababurg is Sababurg Castle, whose vine-covered walls, enchanting towers, and rose gardens have made it the perfect setting to celebrate the classic fairy tale Dornröschen (Sleeping Beauty or Briar Rose). Entertaining guests as a safe haven and lodge off and on since 1334, the castle was extensively renovated in 2012 and now boasts a luxury hotel with all the modern amenities guests could imagine. Meals are prepared by gourmet chefs and served in the dining room with a view of the wildlife park. The canopy beds have built-in fairy lights, and each night a bedtime fairy tale is placed in guest rooms. Rose wine is a specialty at the castle, and the festive medieval dining room on the lower level is perfect for group events—you might even meet Sleeping Beauty and the prince, who will tell you their story.
Moving on from Sababurg, it's a short journey to another charming castle hotel, Trendelburg, where amenities are less modern but more authentic. Thanks to its elevated keep, Trendelburg has assumed the fairy tale identity of Rapunzel's castle, and one might even see a plait of long blonde hair descending from the tower window. Known for its spa services and romantic getaways, this is an ideal option for that fairy-tale honeymoon or even a girls' trip.
There are a multitude of stops from Trendelburg to the northern end of the Fairy Tale Road. Travelers can meet even more fairy tale characters such as the Pied Piper, see (and stay in) more castles and medieval towns, and enjoy countless hikes, cycling trails, and authentic German culture along the way. The trip wouldn't be complete without a stop in Bremen, home of the famous Bremen Town Musicians. The tale says that a group of farm animals, all elderly and expecting to be mistreated or abandoned by their masters, set off for Bremen, where they plan to play music. A donkey, a dog, a cat, and a rooster make an unusual band and go on quite an adventure (although in the story, they never reach Bremen at all). The town features a statue of this ragtag group. Visitors can enjoy historical demonstrations and fairy tale reenactments, stroll the beautiful Bremer Marktplatz, see a soccer match in the Weserstadion, explore the culture and natural history in the Übersee-Museum Bremen, and much more.
Whether you're a fairy tale fanatic or you just want to explore Germany's beautiful towns, countryside, rivers, and forests, a trip along the German Fairy Tale Road will connect you with the country, its people, and their past. No doubt you'll end your voyage with a few stories of your own to tell.
—V—
---
ARTICLE CATEGORIES